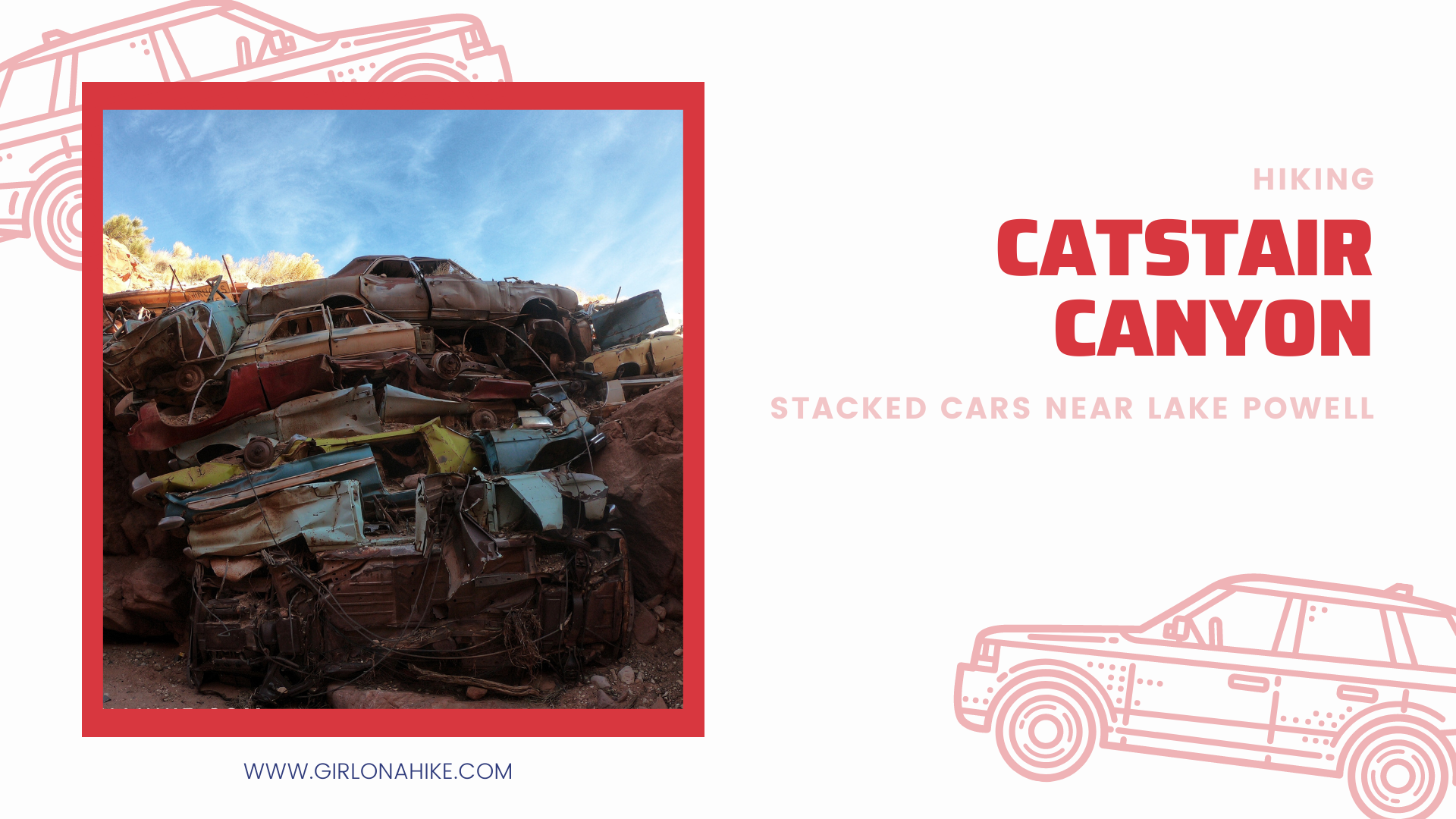 Hiking Catstair Canyon, Stacked Cars near Lake Powell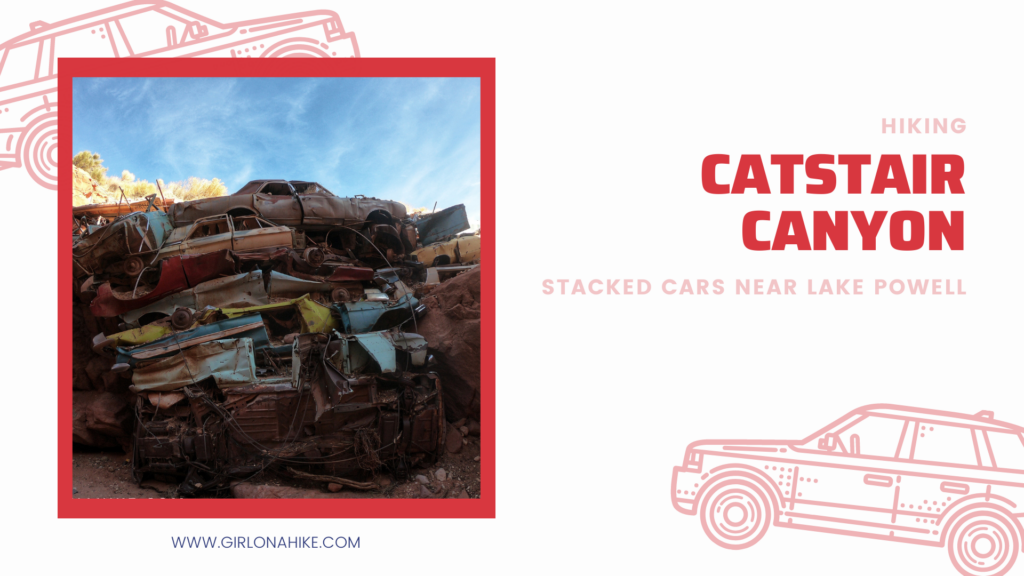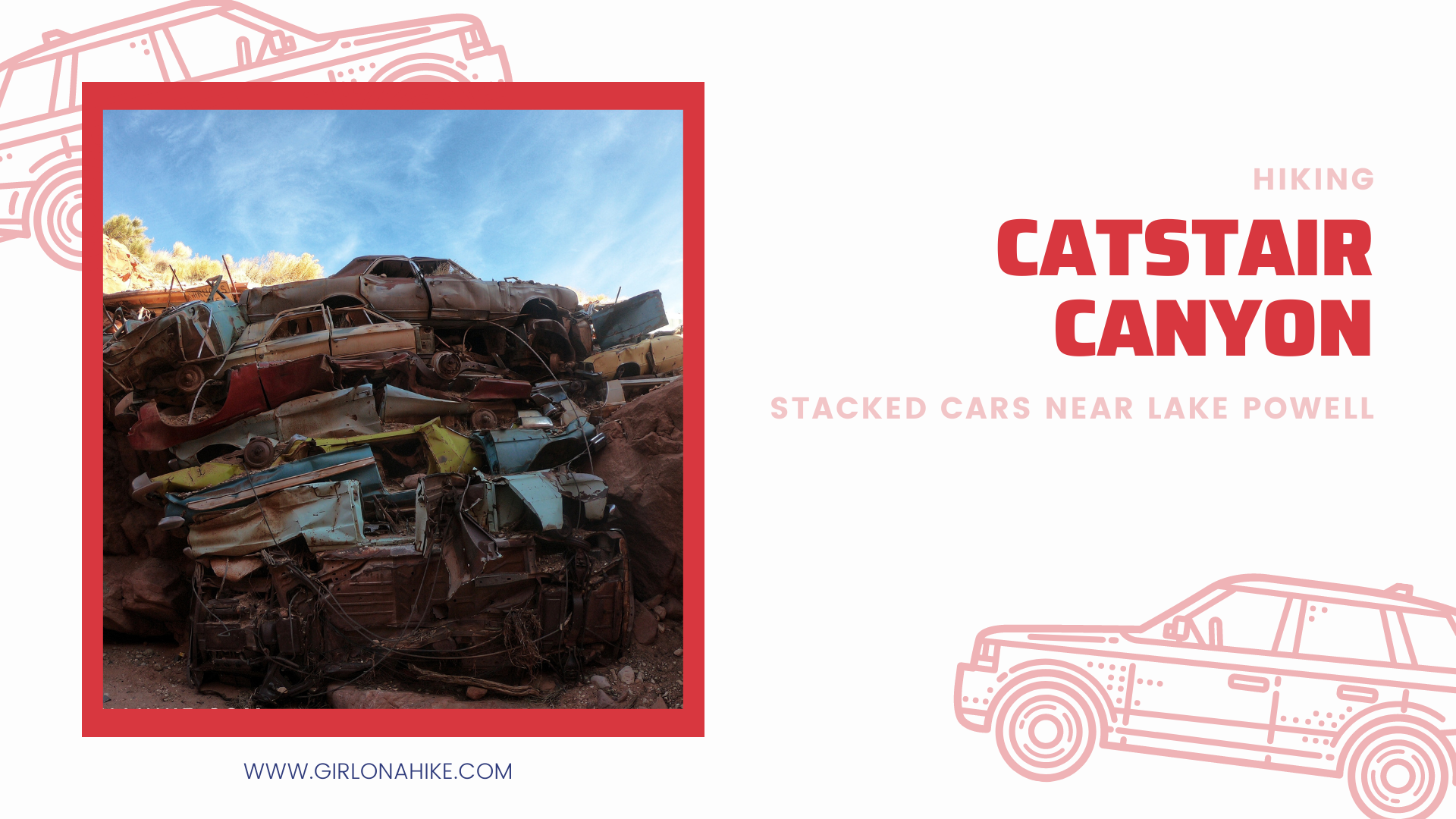 Hiking Catstair Canyon is a fun, quick, and easy hike for the whole family. It's only 0.5 miles RT, and leads to two sections of stacked cars right underneath HWY 89!
About
These cars were originally placed here as a way to "help support and build" the highway on top back in the day while trying to be resourceful with unused cars. However, it wasn't quite as supportive as locals had hoped, especially once modern day construction entered the picture. Today, it's a perfect stop along the highway in between Kanab, UT and Page, AZ to stretch your legs for a quick walk with a unique sight to see.
There are two entrances to hiking Catstair Canyon. The way we went is the "west entrance" and is shorter and easier, not requiring any scrambling and any kind car can park at the TH. The "east entrance" is more popular, but it is longer (1 mile RT), does require scrambling up a few boulders, and you need at least an SUV to drive down the dirt road to the official parking area. Dogs will have a much harder time with this side. We tried to down climb a few areas, but Charlie was just too heavy for me to lift and push back up. If you bring dogs or kids, I would take the West entrance that I describe here.
Directions
From Kanab, UT drive East on HWY 89 for 40 miles. Just after the road makes a tight left curve, just past the House Rock Valley Road, look for a pull out on the right side of the road as you exit the canyon. You will first see a paved pull out, immediately followed by a dirt road. Park right here. You don't need to drive down the dirt road unless you want to, but it only extends for about 1/4 mile.
Here is a driving map.
GPS location of parking: 37.127178,-111.9662933
Trail Info
Distance: 0.5 miles RT
Elevation gain: flat
Time: 30 min – 1 hour
Dog friendly? Yes, off leash
Kid friendly? Yes, all ages
Fees/Permits? None
Parking is right off HWY 89, at a pullout on the right (south) side of the road. It could probably fit 6-8 cars.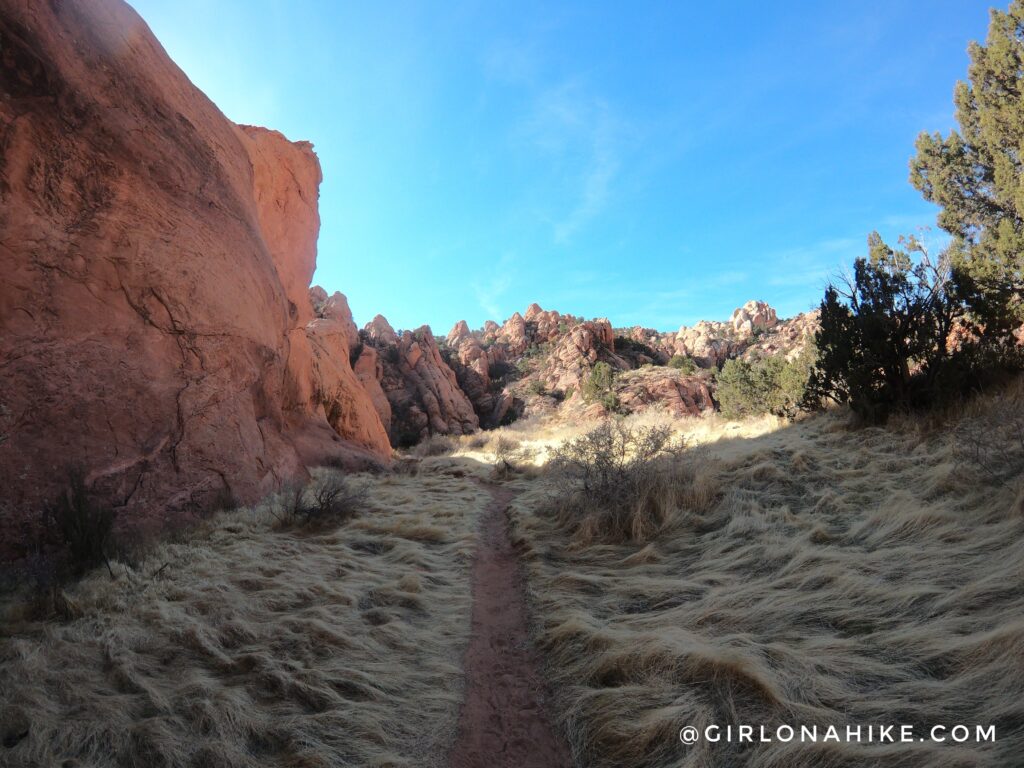 You'll see a trail drop down into the canyon immediately, just past a survey marker sign. You'll curve around to the right (East), and then hike under a water tunnel.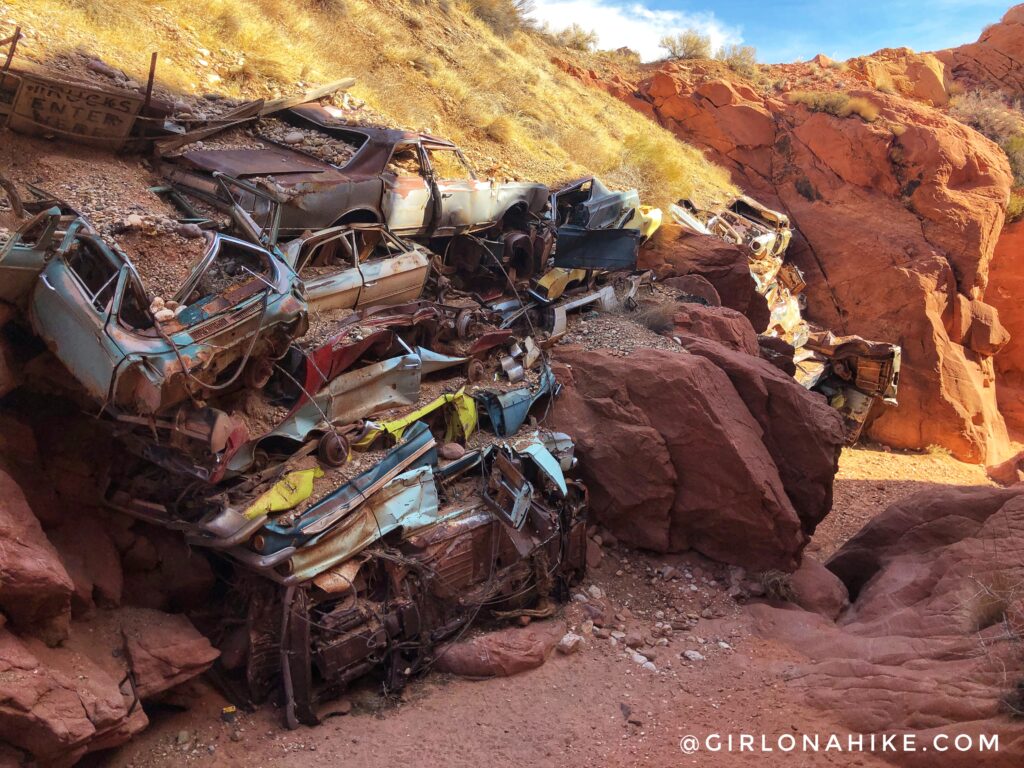 And within 10 minutes you're there! Wow I was surprised how tall it was!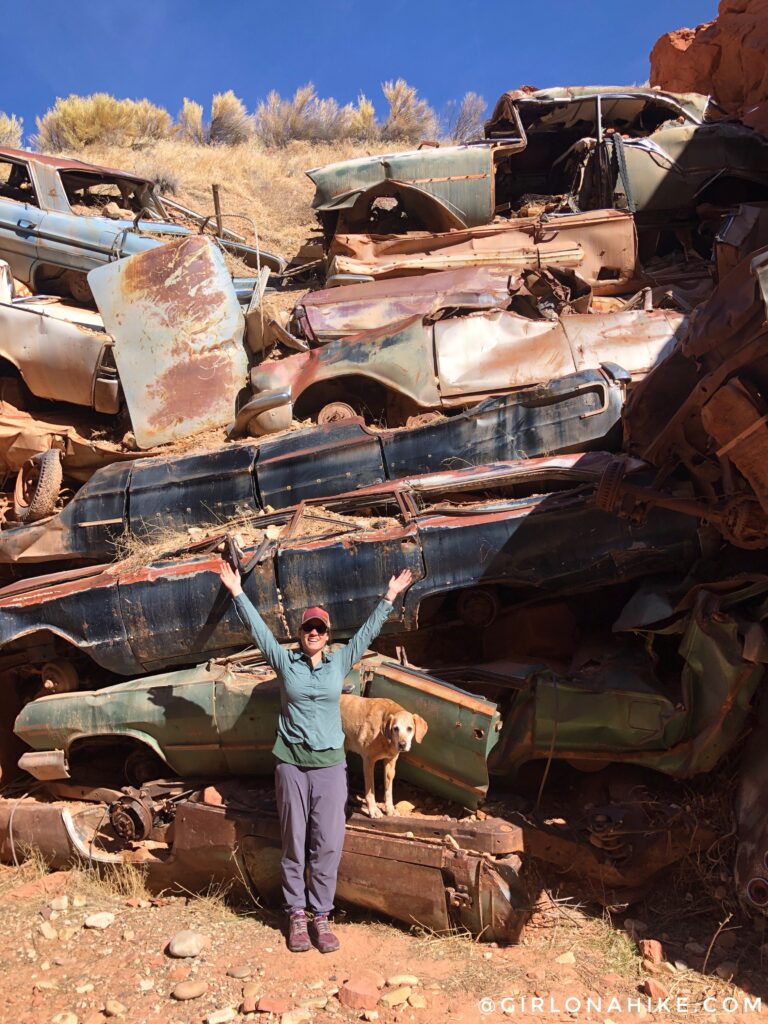 We timed it right in the morning so that the sun just appeared through the canyon and lit up the cars. Be careful with dogs and kids, as there are metal scraps and other trash that could hurt their paws and little hands.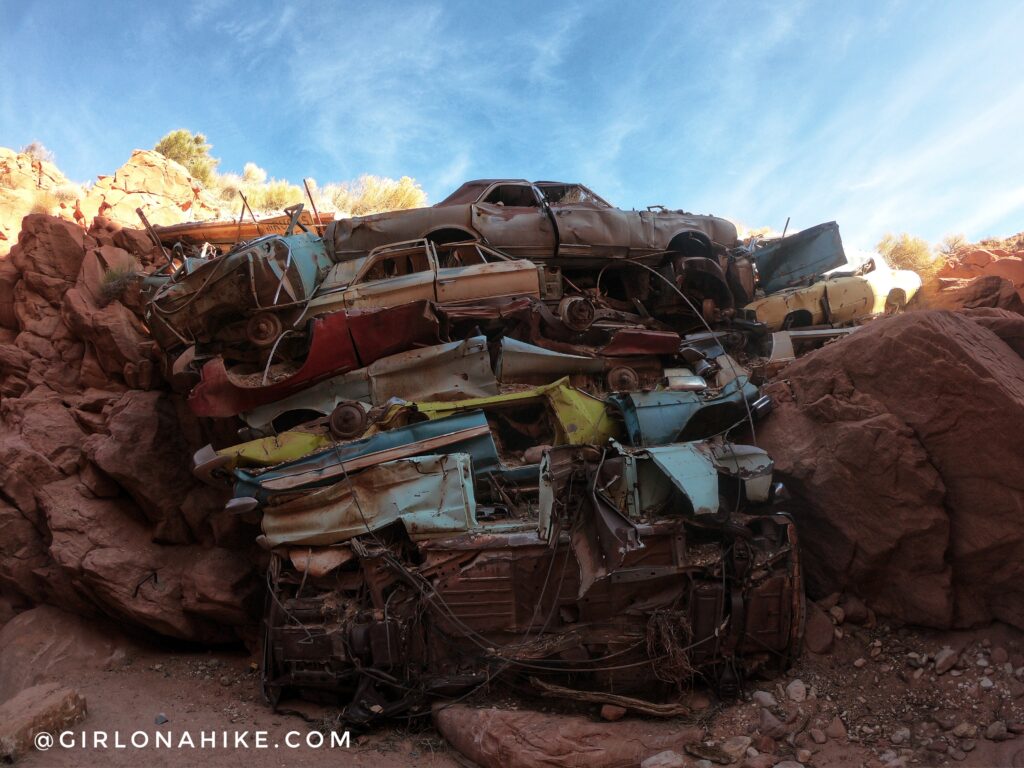 8-9 cars tall, I was surprised that the modern day construction team left these down here. It was probably cheaper to just leave them rather than haul them out.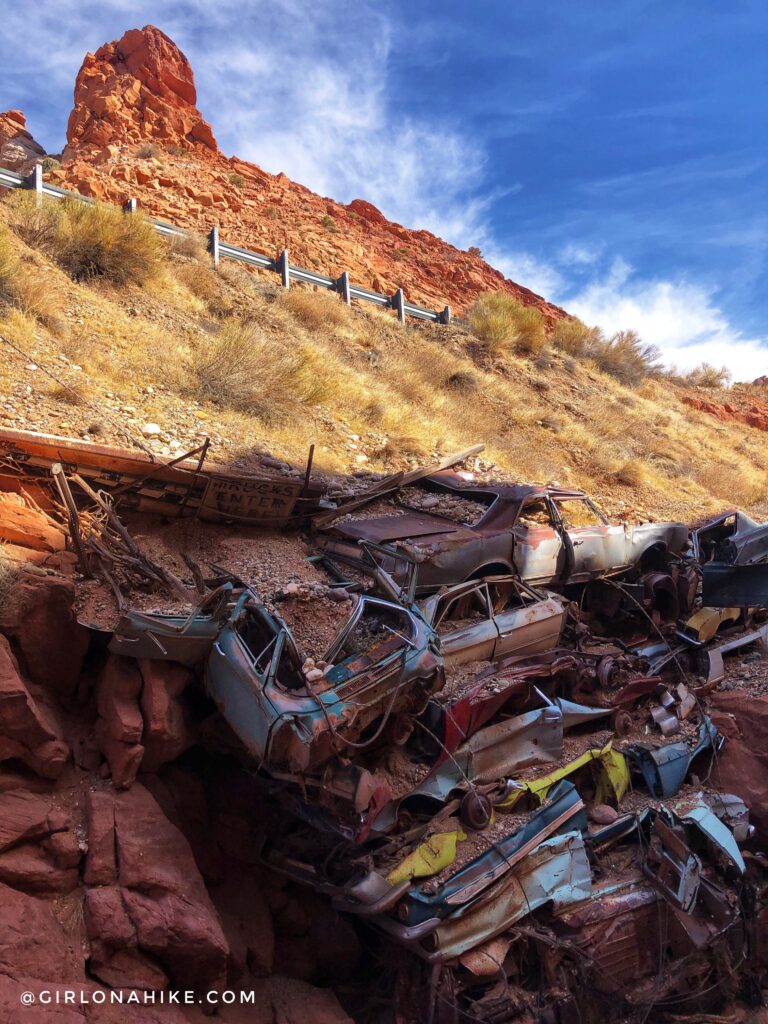 If you climb around on the rocks you can see HWY 89 much better. You will be able to hear the cars driving by the entire time as well. Another reason to keep the dogs close – don't let them run up there!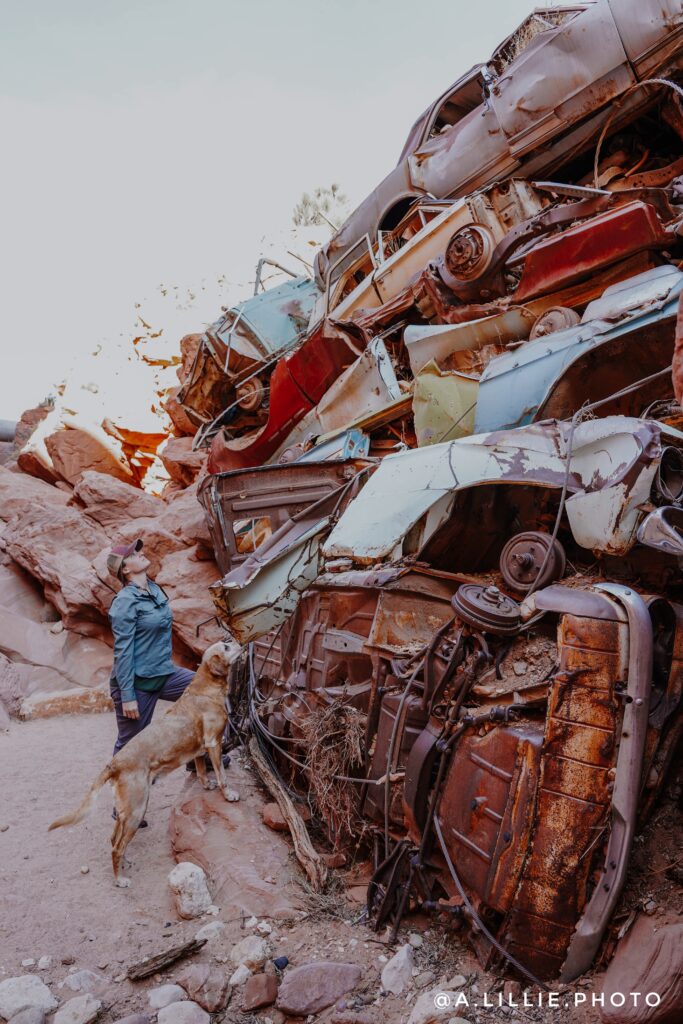 (Photo by @A.Lillie.Photo)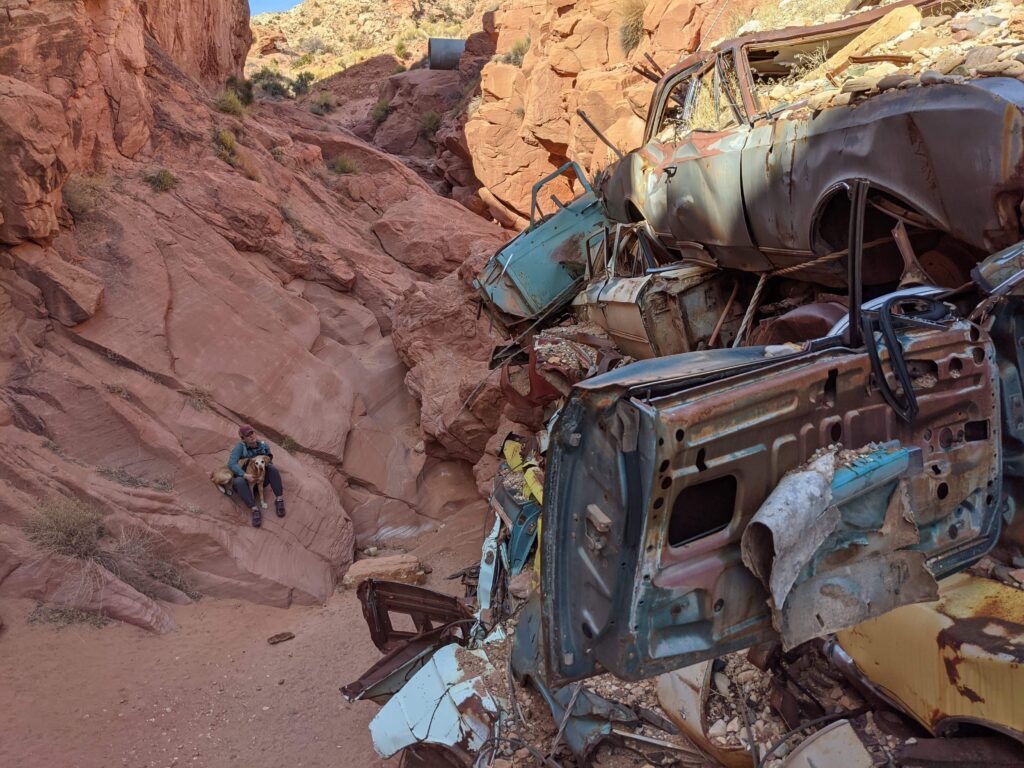 (Photo by @A.Lillie.Photo)
Amanda climbed around on the cars, but I didn't think it would be secure enough. She did get a cool shot looking back down to me and Charlie though!
Check out my video of our entire trip!
Trail Map
My track via Gaia GPS – the best tracking app! Get your app here for a discount.
Recommended Gear
Nearby Hike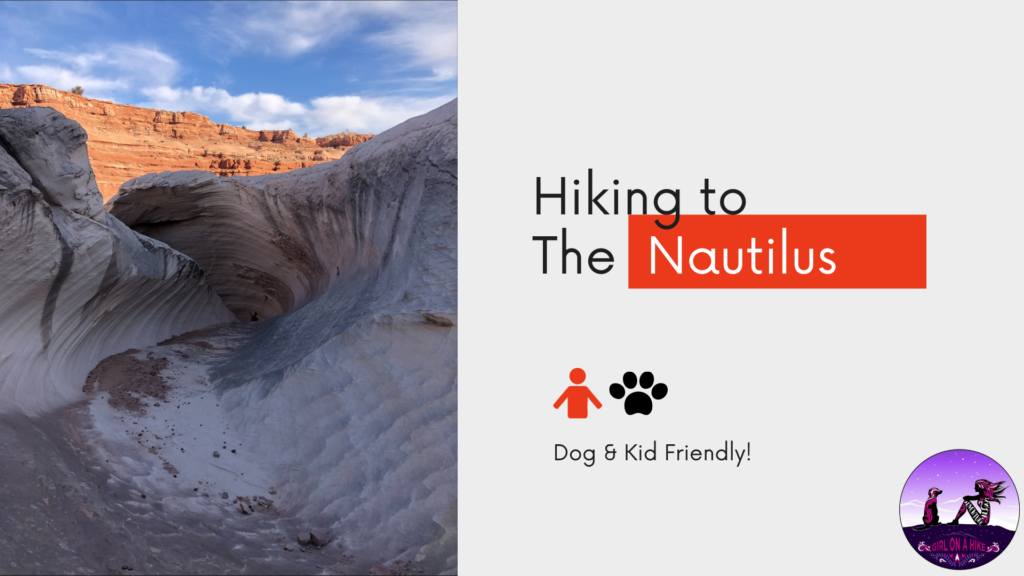 Save me on Pinterest!