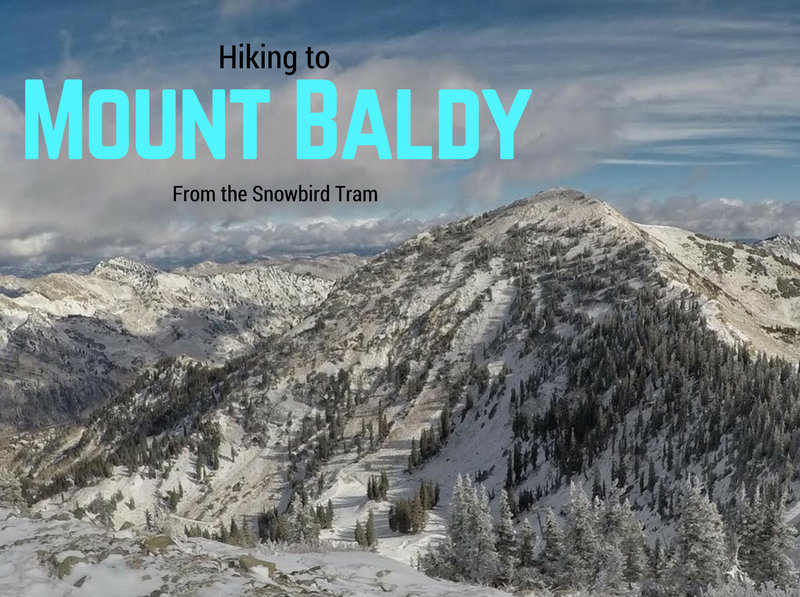 Hiking to Mt. Baldy from the Snowbird Tram
at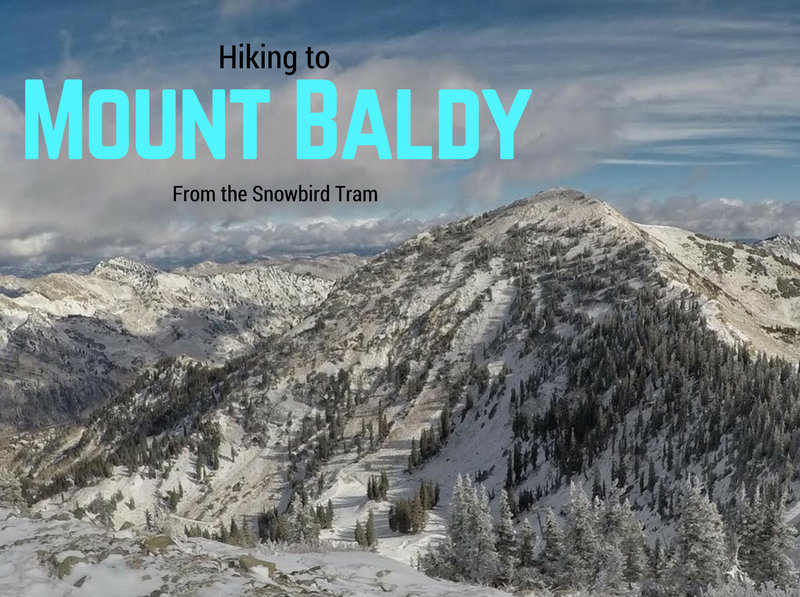 Mount Baldy (11,068ft) is the summit that divides Snowbird from Alta Ski Resorts, and is a short and easy summit, especially for newbie peak baggers. There's nothing technical about this hike, which also makes is great for kids looking to bag a few easy peaks. Advanced peak baggers often combine Mount Baldy with either a section or entire ridgeline of Little Cottonwood Canyon. But, if you are looking for something short you can take the Snowbird Tram up and hike 1 mile to this summit. Looking for something longer? Hike up from the base of Snowbird.
My friend and I took advantage of Snowbird's Customer Appreciation Days, where a donation of 3 cans of food gets you a free tram ride. In 2016, 7,618 lbs of food was donated, which equated to 6,348 meals distributed by the Utah Food Bank! You can help those in need and have a scenic adventure in the process by going on those days, typically the last two weekends in October. Otherwise, riding the tram will cost the normal fee (see pricing below).
Directions
Drive up Little Cottonwood Canyon (LCC) until you see the Snowbird signs, and park in the lot for the "Ariel Tram". Get your ticket, then ride up the tram.
Here's a driving map from SLC.
Trail Info
Distance: 2 miles RT
Elevation gain: 240 ft
Time: 1-2 hours
Dog friendly? No, dogs are not allowed in LCC
Kid friendly? Yes, ages 10+
See all Snowbird Tram Weekend Fees here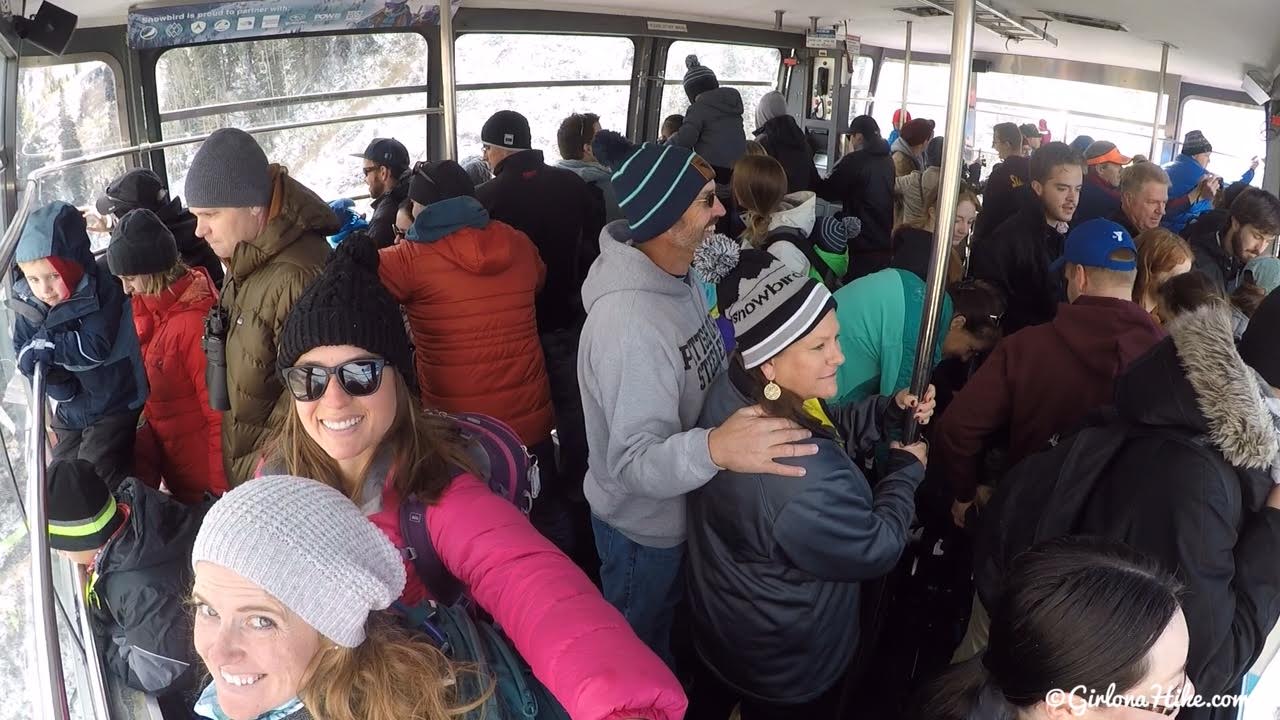 We got on the first tram of the day, and it was already crowded!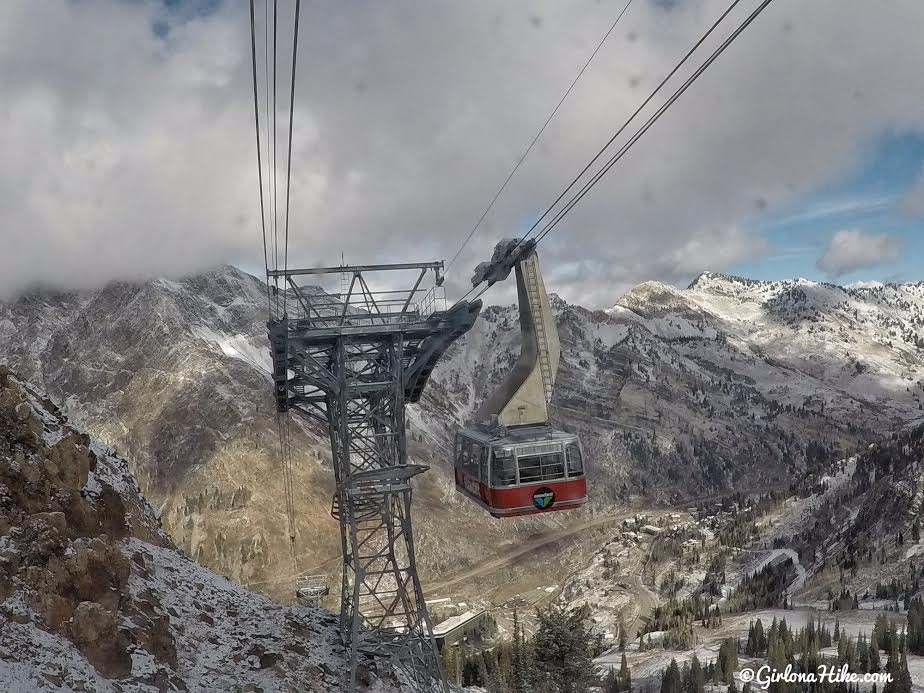 The tram travels 1.6 miles from the base of Snowbird up to Hidden Peak, at a speed of roughly 22 mph, and gains 3,240 ft. The aerial tram was built in 1971 for $3 million.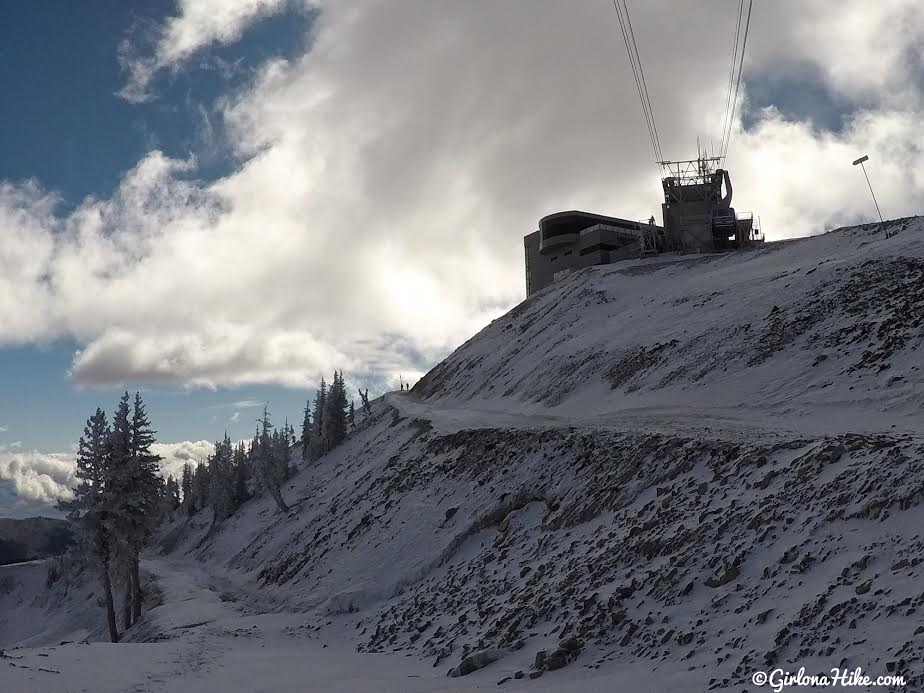 Once you reach the summit of Hidden Peak and the lodge, hike North, following the service road as it curves around the base of the restaurant.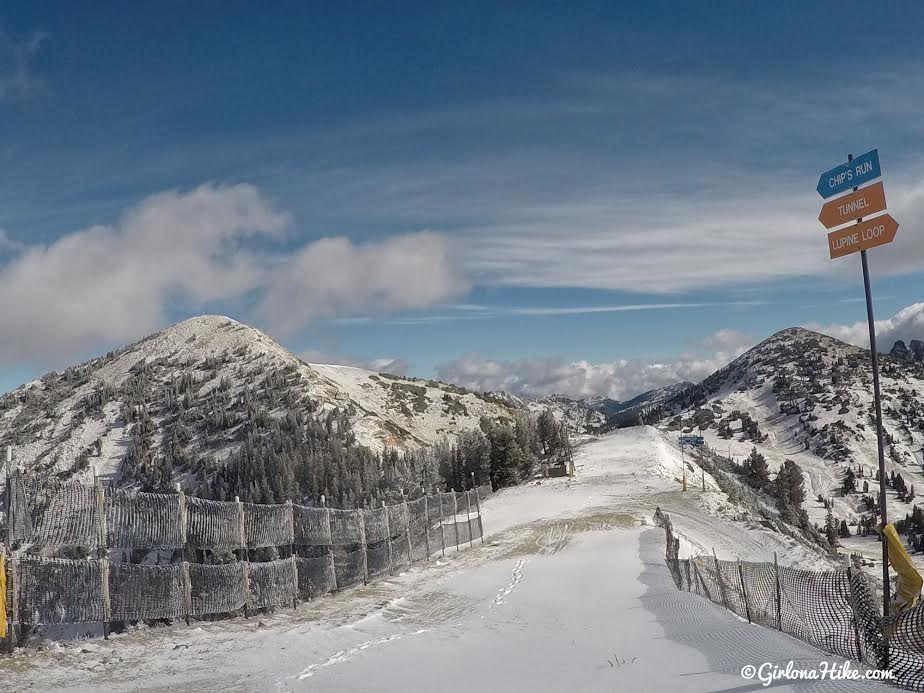 Continue hiking along the service road. Notice how tall the lift sign is? That's because in winter the snow can easily be several feet deep here and skiers need to see the signs.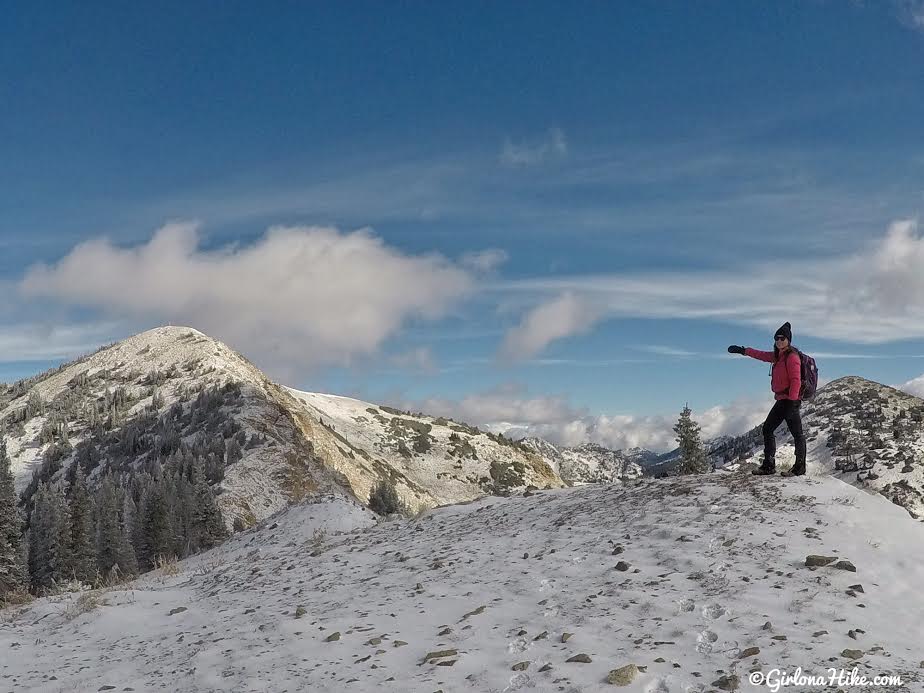 We're headed there! At this point, simply follow the ridge as it aims NE.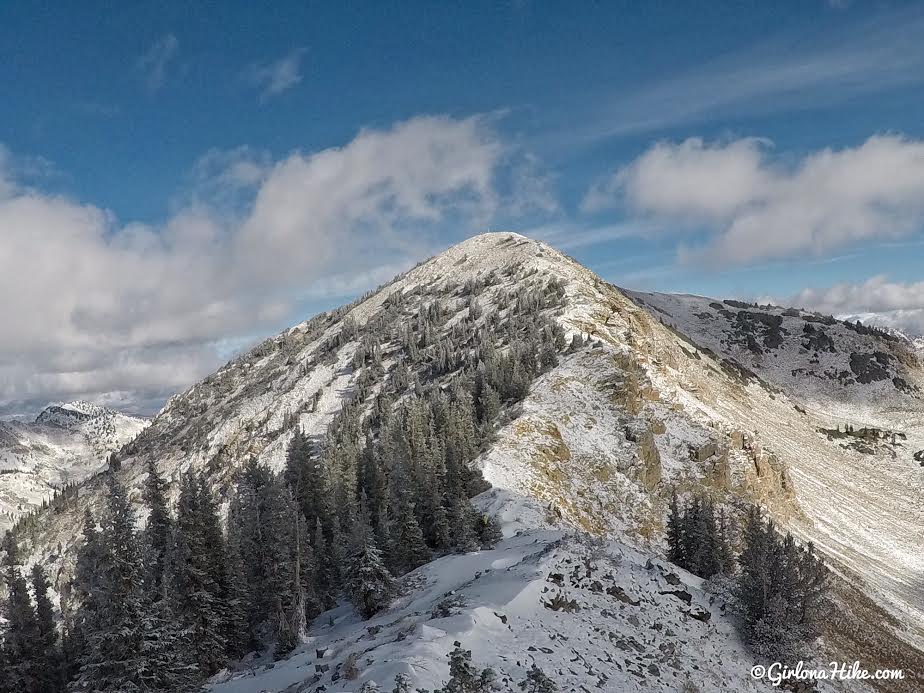 It looks far, but it should only take about 30-45 minutes to reach the summit.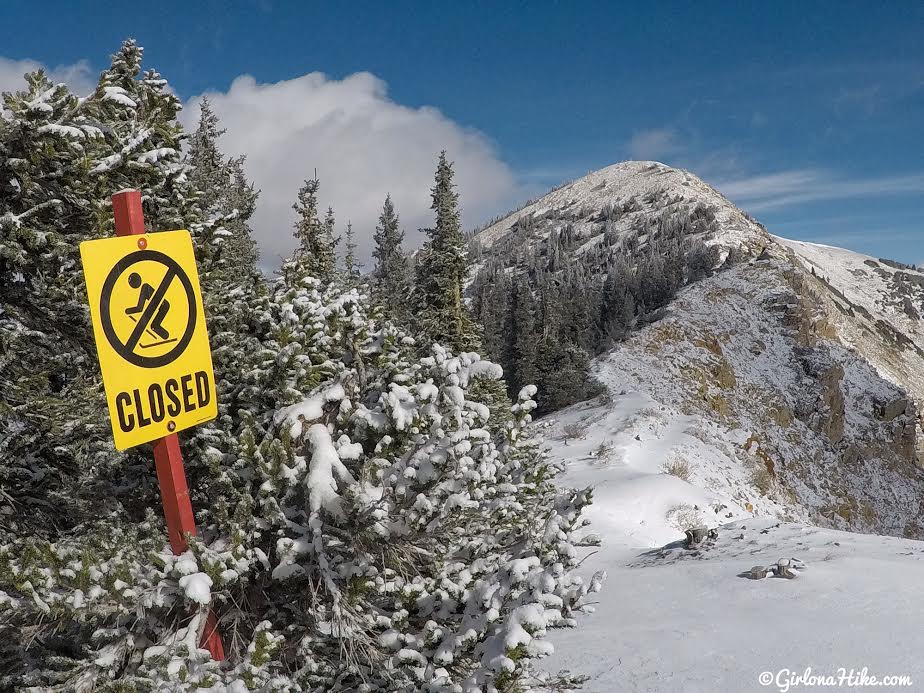 Skiing at Snowbird doesn't typically open until Thanksgiving or early December each year, and closes in May.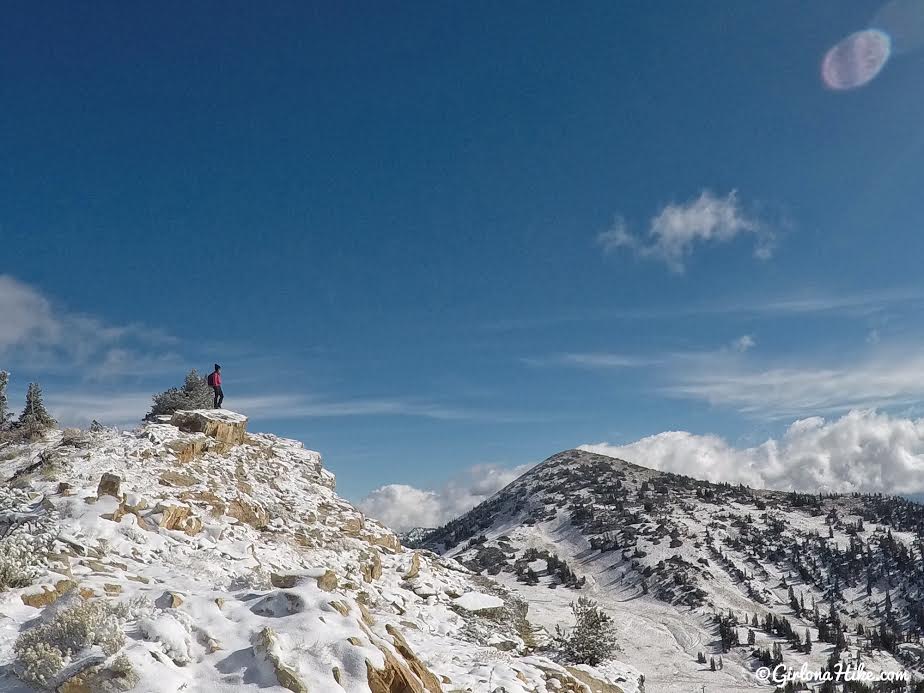 Great photo opportunities along the ridge. That peak is Sugarloaf Peak, another fun summit in the summer. If you wanted a bigger day hike, you could hike over there from the tram as well. I did each hike separately and different times of the year.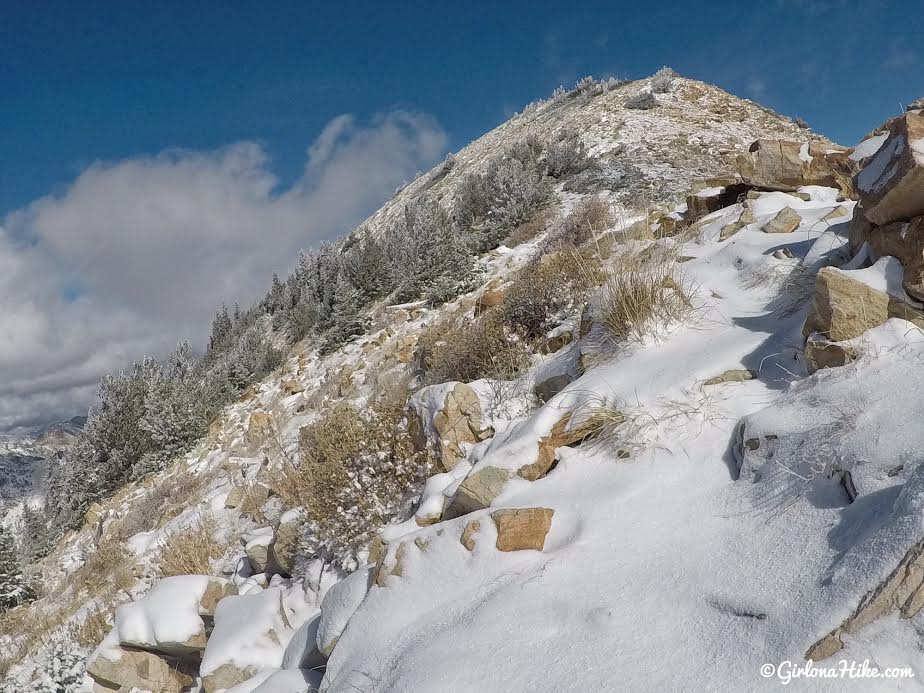 Breaking trail!
In winter you'll definitely want to have the 4 Must Have Items for Winter Hiking with you!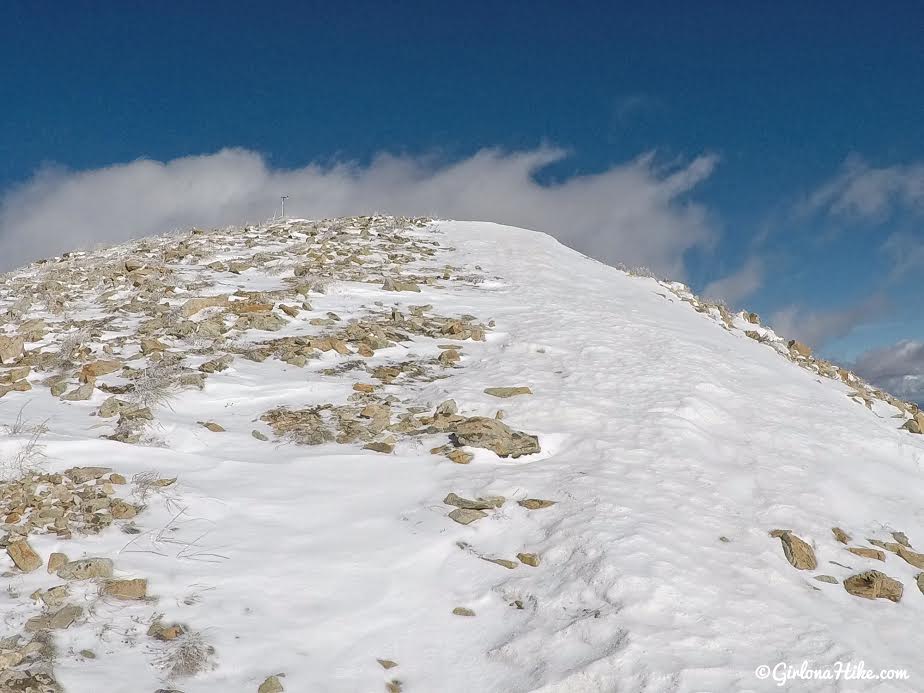 Almost there…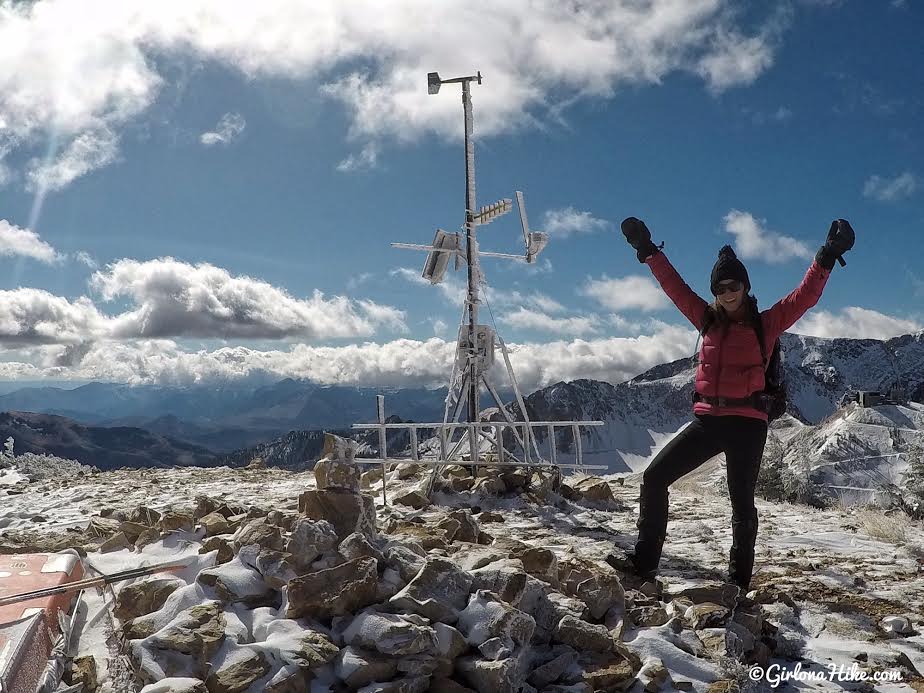 We reached the summit in 36 minutes, and that was with stopping for lots of photos and breaking trail.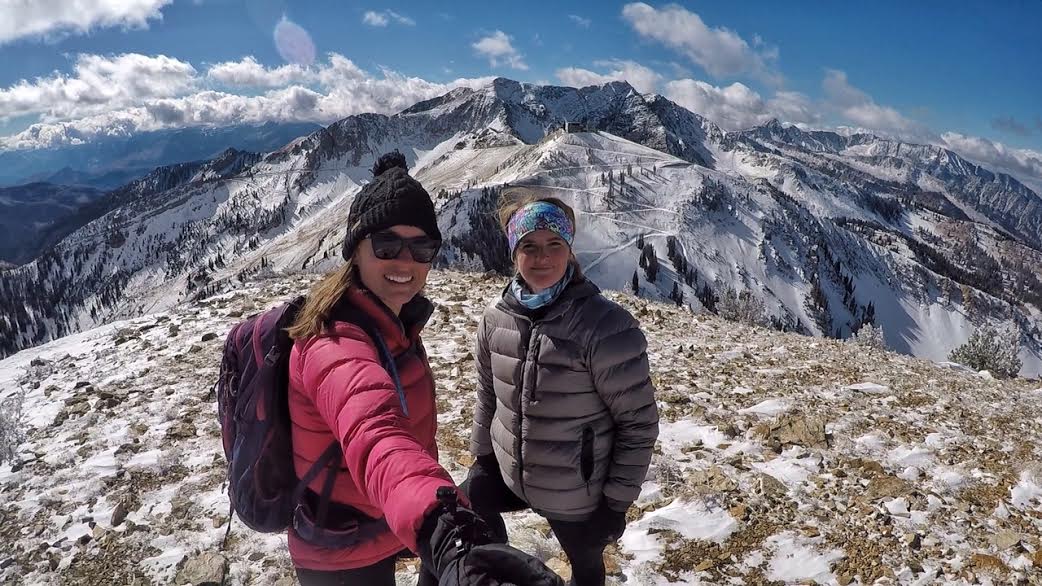 Gal Pals!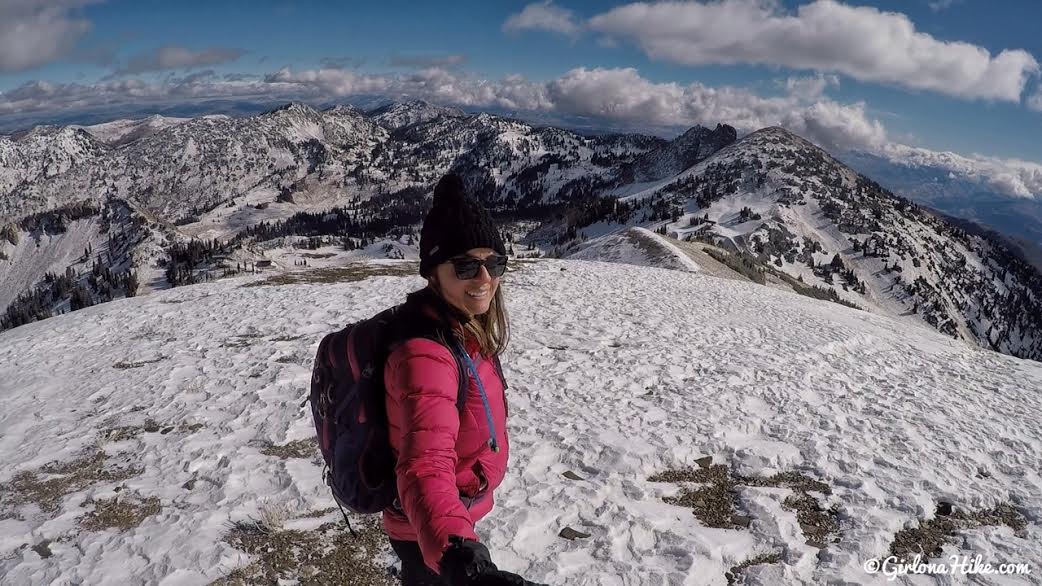 On Mount Baldy at Snowbird, looking East . The wind up here was SO COLD!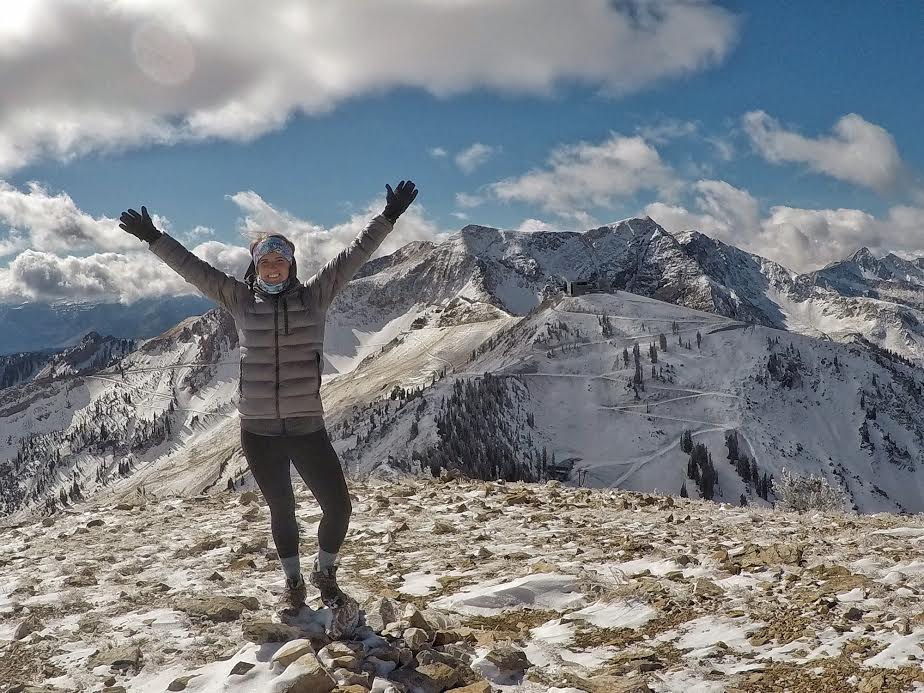 Lindsay with AF Twins behind her.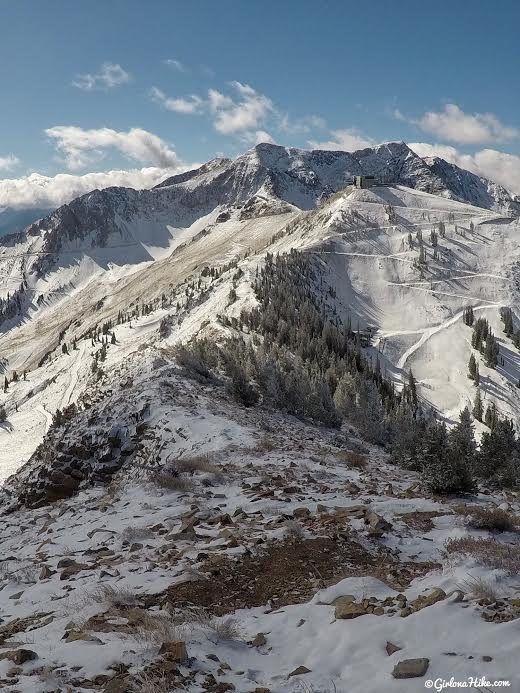 Head back the way you came.
Trail Map
My track via Gaia GPS – the best tracking app! Get your app here for a discount.
Recommended Gear
Nearby Hike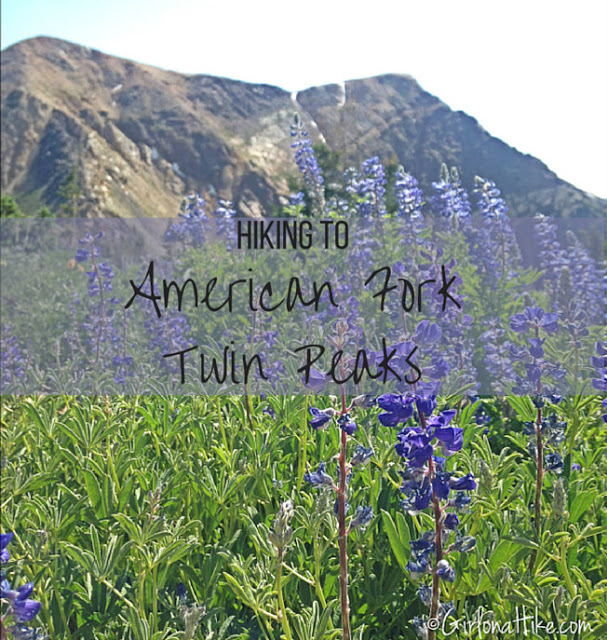 Save me on Pinterest!