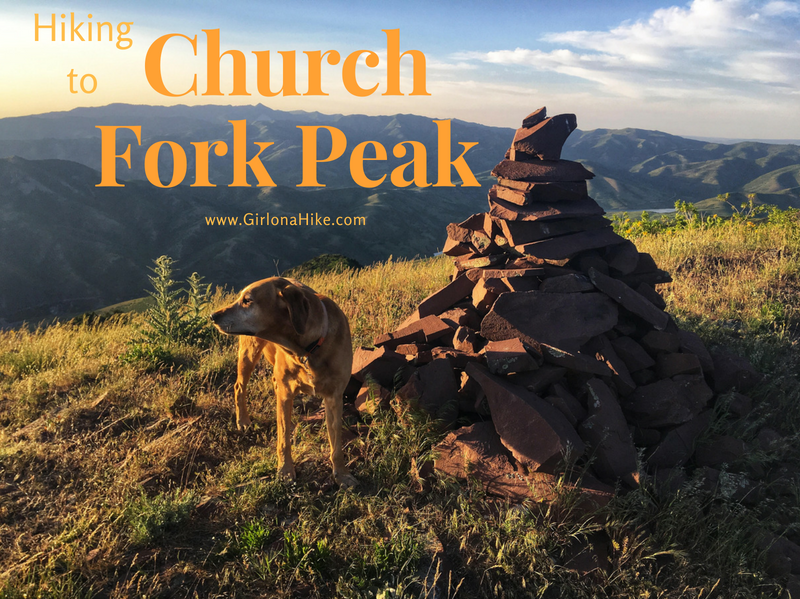 Hiking to Church Fork Peak, Millcreek Canyon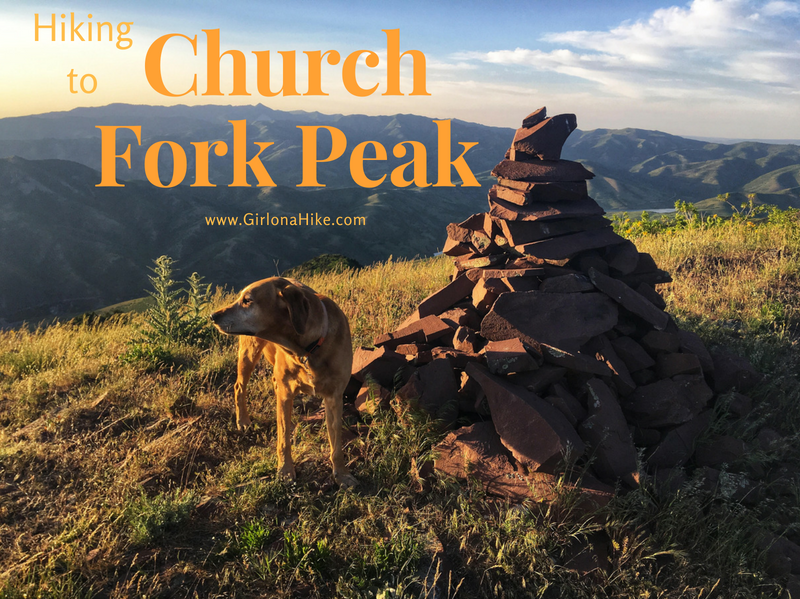 Church Fork Peak (8,306 ft) is located along the Millcreek Canyon ridge, in-between Mt. Aire and Grandeur Peak. To get to the summit, you follow the Pipeline Trail, then turn off on the actual Birch Hollow trail, reach the ridge, then bushwhack your away to the false summit and true peak. This trail is very steep, and requires some route finding along the ridge. If you aren't comfortable hiking off trail, bushwhacking, and route finding, this isn't the trail for you.
Because the Birch Hollow Trail is West-facing, it can get really hot in the afternoon or after work. The ideal time to hike here is early morning, when the sun isn't burning down on you. There's quite a bit of shade, but that also means hardly any breeze to cool you off. There is also no water along this trail, so you'll need to carry at least 2-3 liters of water (more if you bring dogs). This is not a good hike for kids or families. I did this route solo, hiking up then jogging down. Round trip it took me about 3 hours (2 to the top, and 1:15 down). This trail is accessible year round, but would be most enjoyable in Spring and Fall.
Directions
Drive 4.3 miles up Millcreek Canyon, and park at the Birch Hollow TH on your left. Here's a driving map.
Trail Info
Distance: 7.6 miles RT
Elevation gain: 2,243 ft
Time: 3-5 hours
Dog friendly? Yes, off leash
Kid friendly? No
Fees/Permits? There is a $5 fee upon exit, or FREE if you buy the Annual Millcreek Pass ($50). Millcreek Canyon does NOT accept the National Park Pass, American Fork Pass, nor the Mirror Lake Highway pass. No permit is required to hike this trail.
 The Birch Hollow TH will be on your left.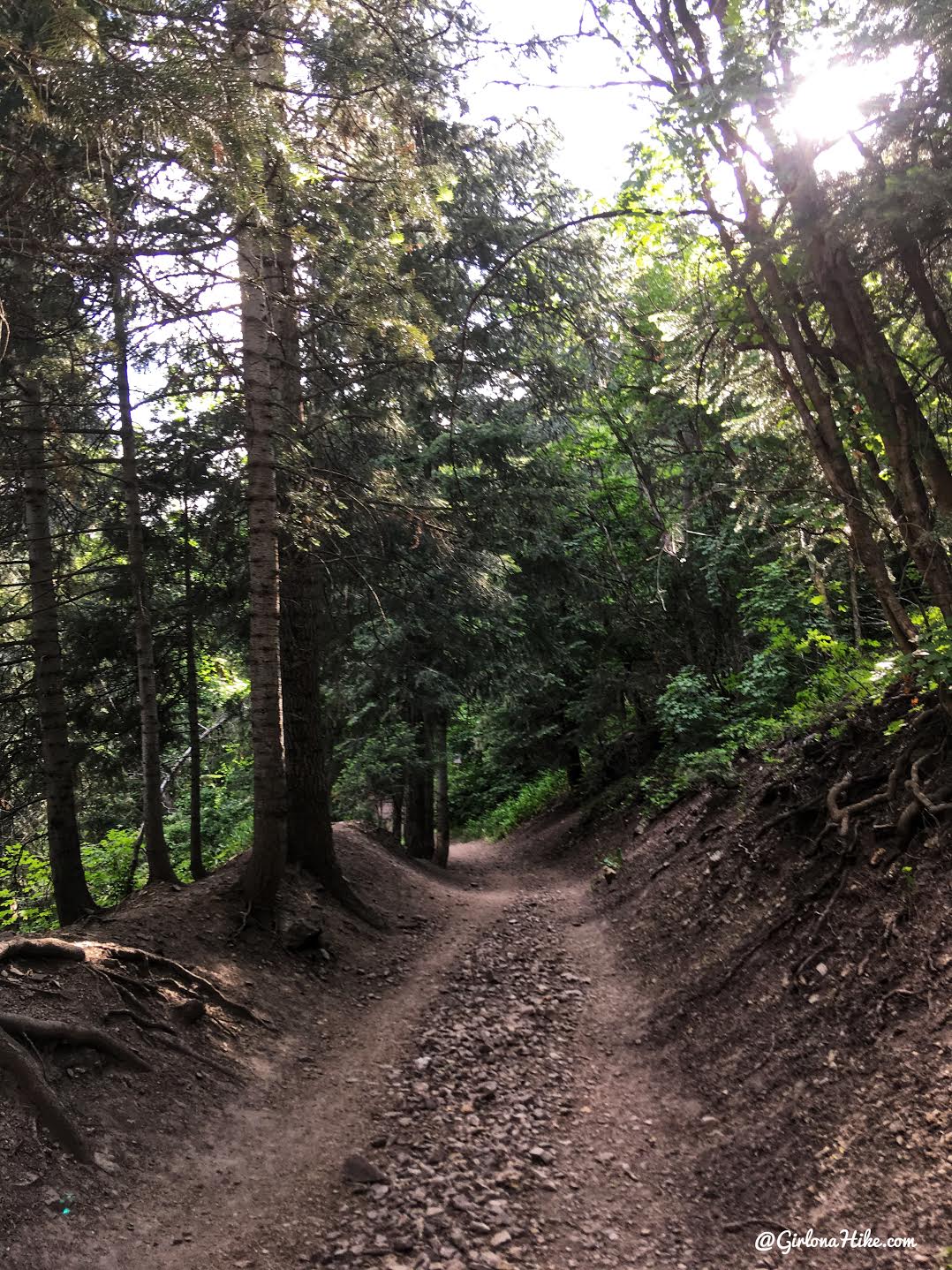 The trail immediately heads West (left), and it will feel like you are going the wrong way.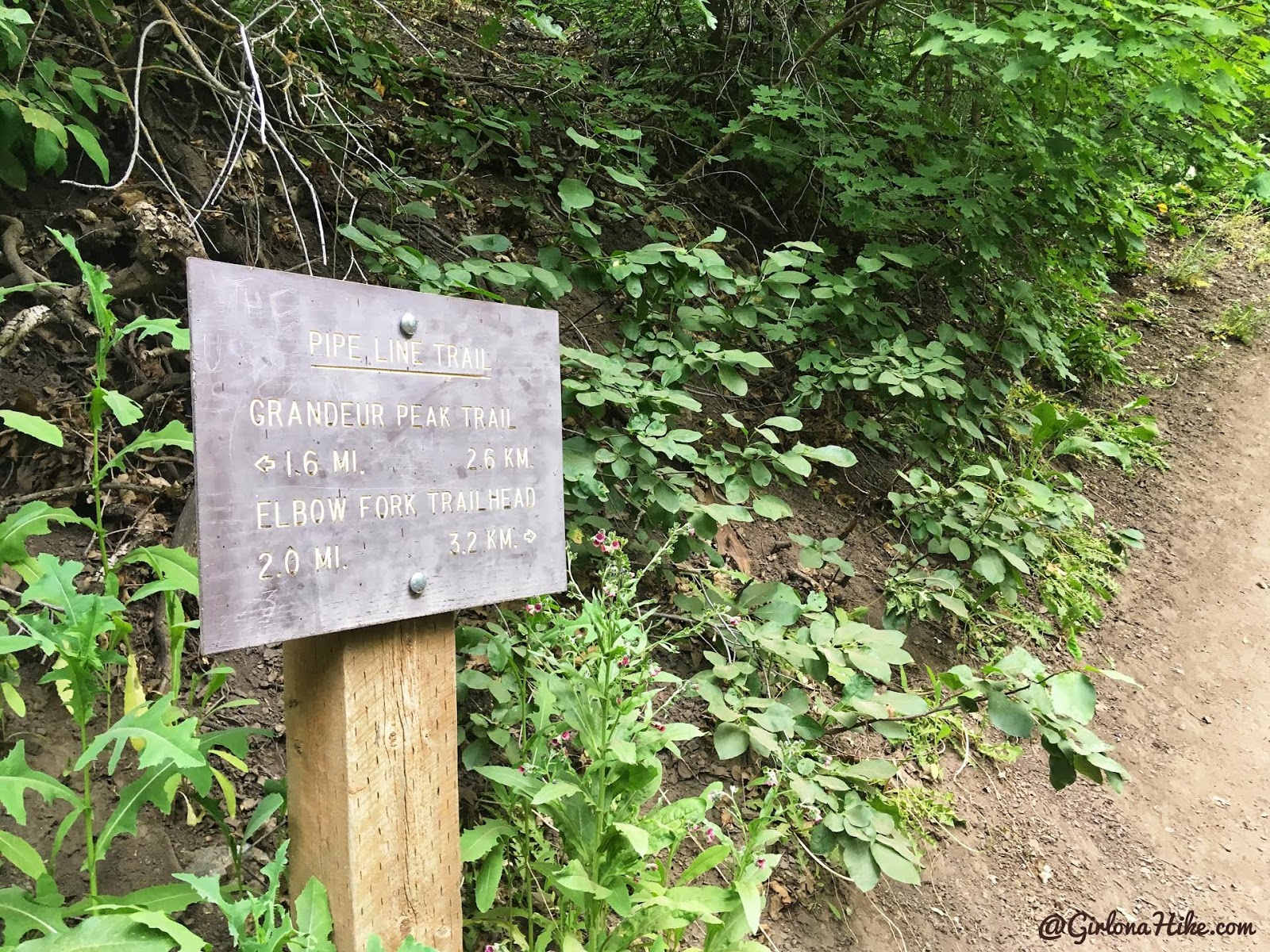 However you'll quickly see a trail split. Turn right, and hike up a few gradual switchbacks.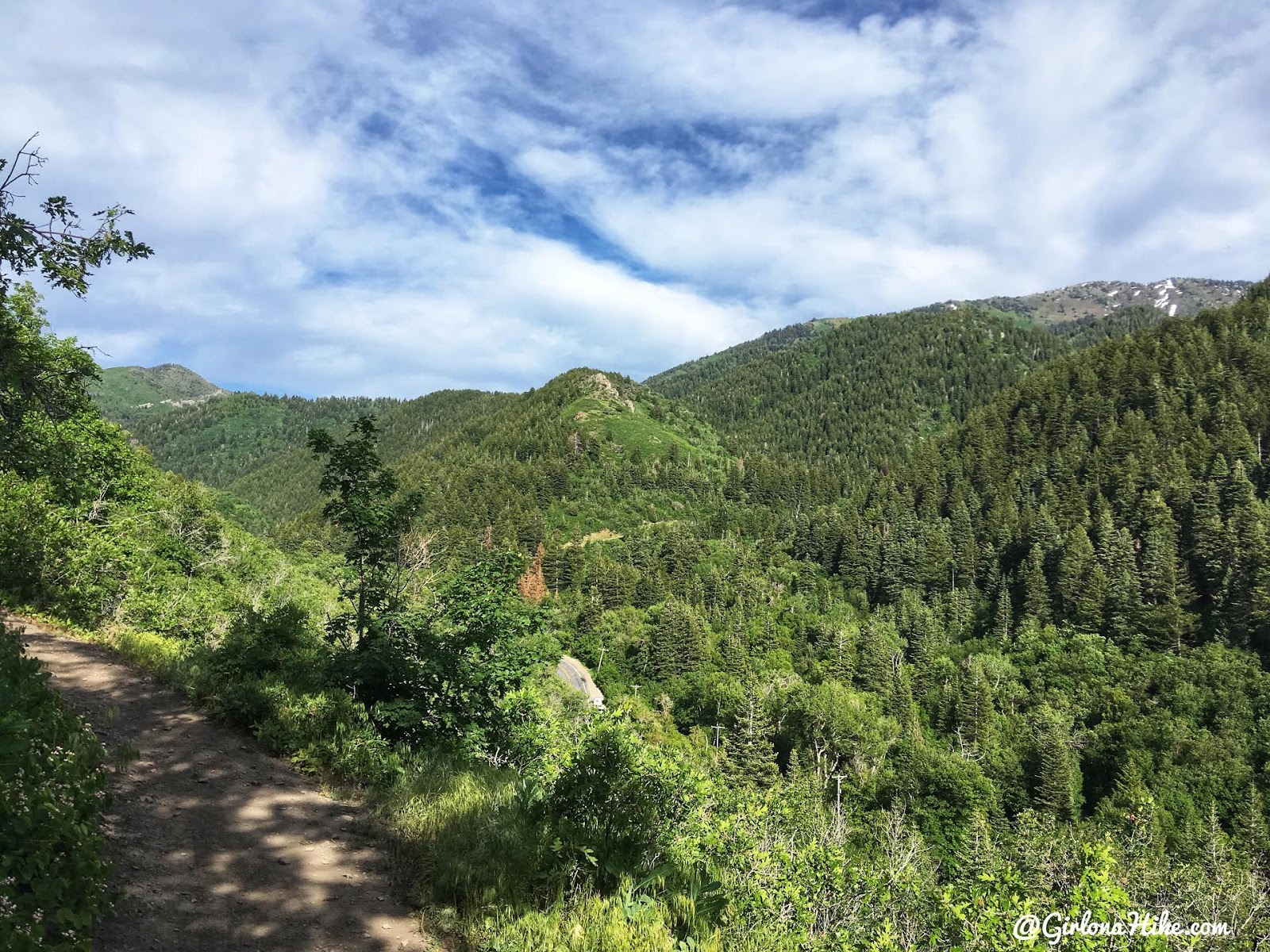 After the switchbacks your views will open up to the SE.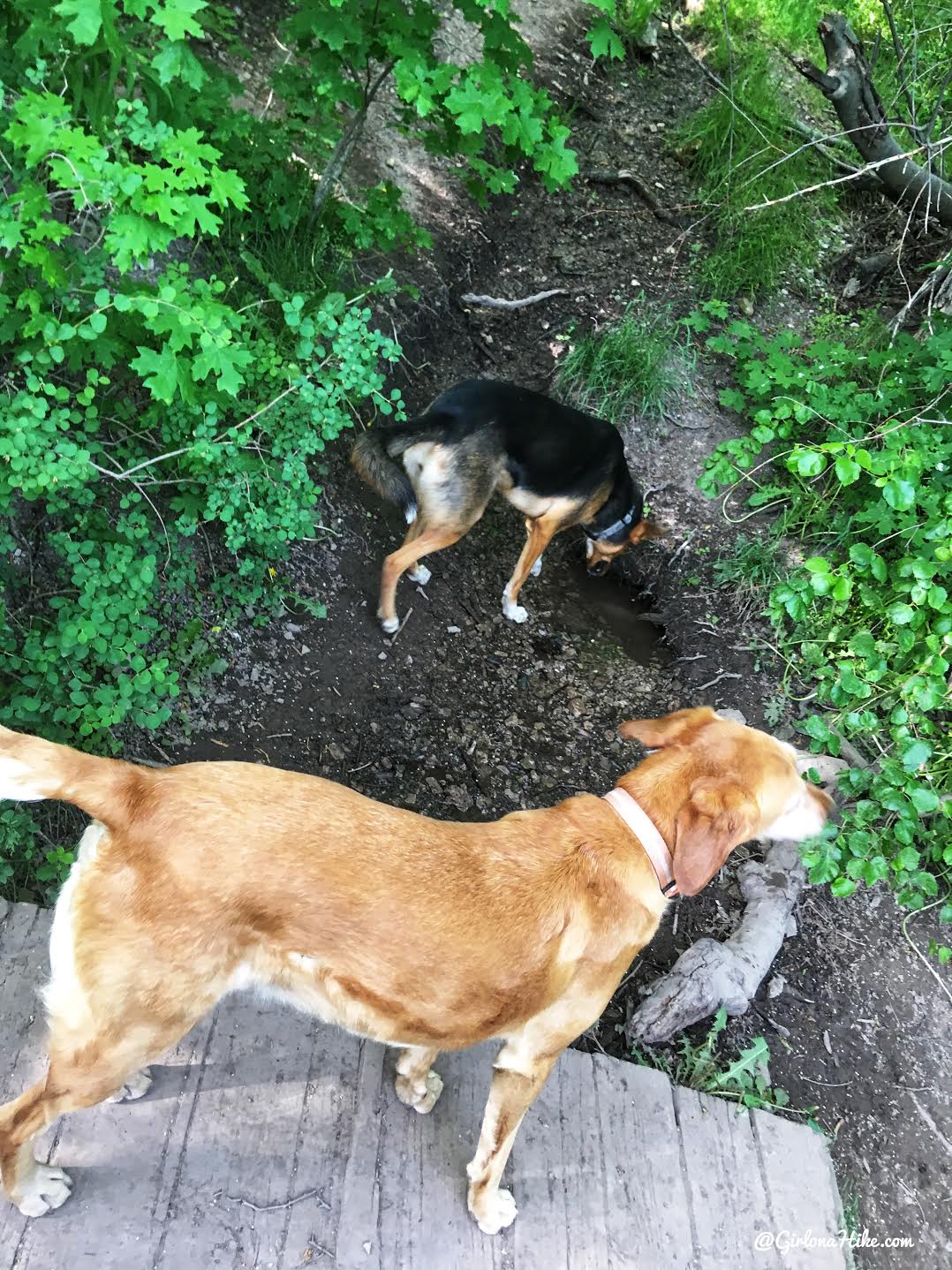 At 1.0 mile you will cross this tiny bridge, which also has a very small spring the dogs can drink from. Late in Summer this spring may be dry.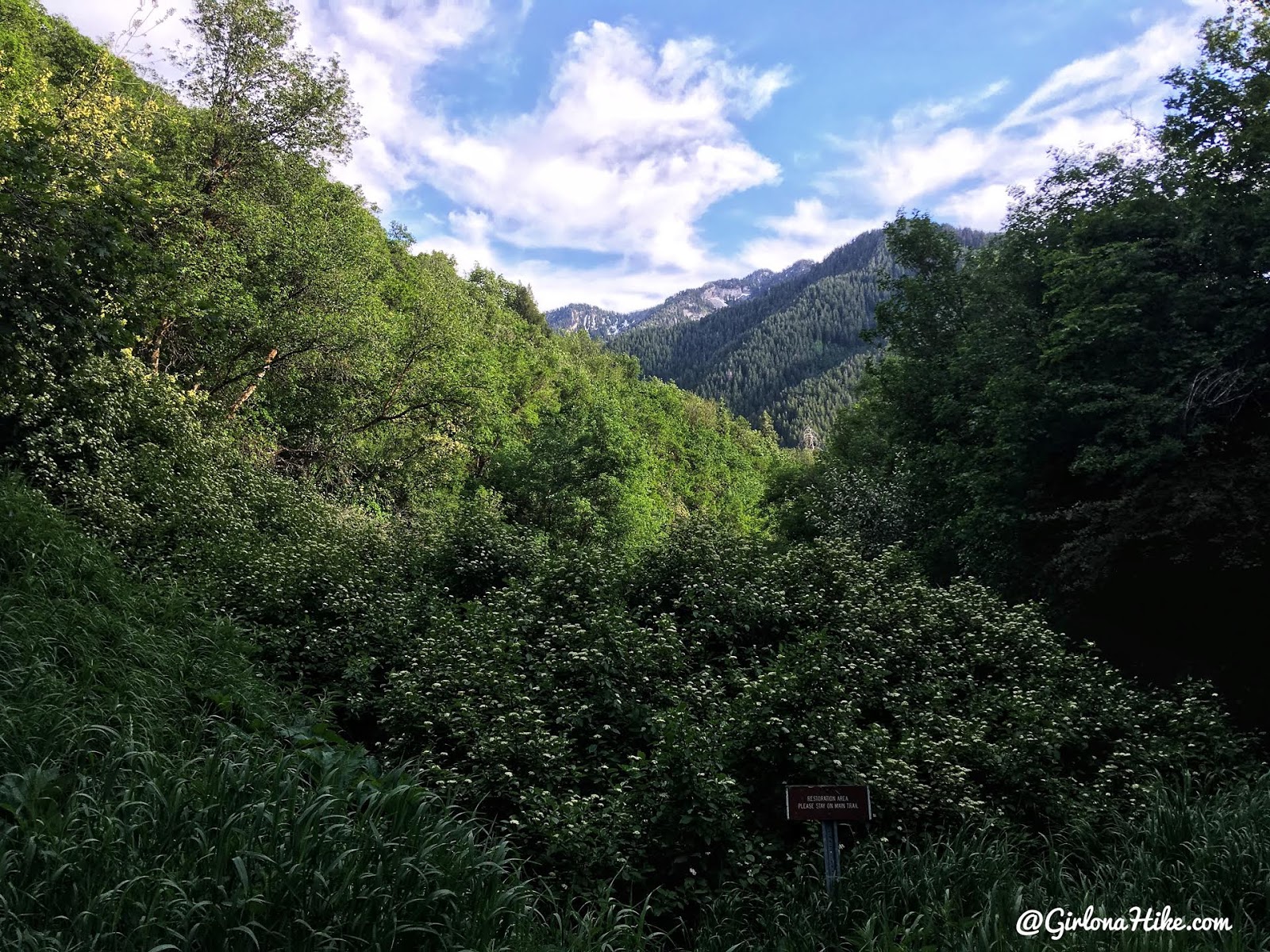 At 1.3 miles you will curve around this dried up creek. The map shows it as a stream, but it was bone dry for us. You should see this small brown restoration sign as well.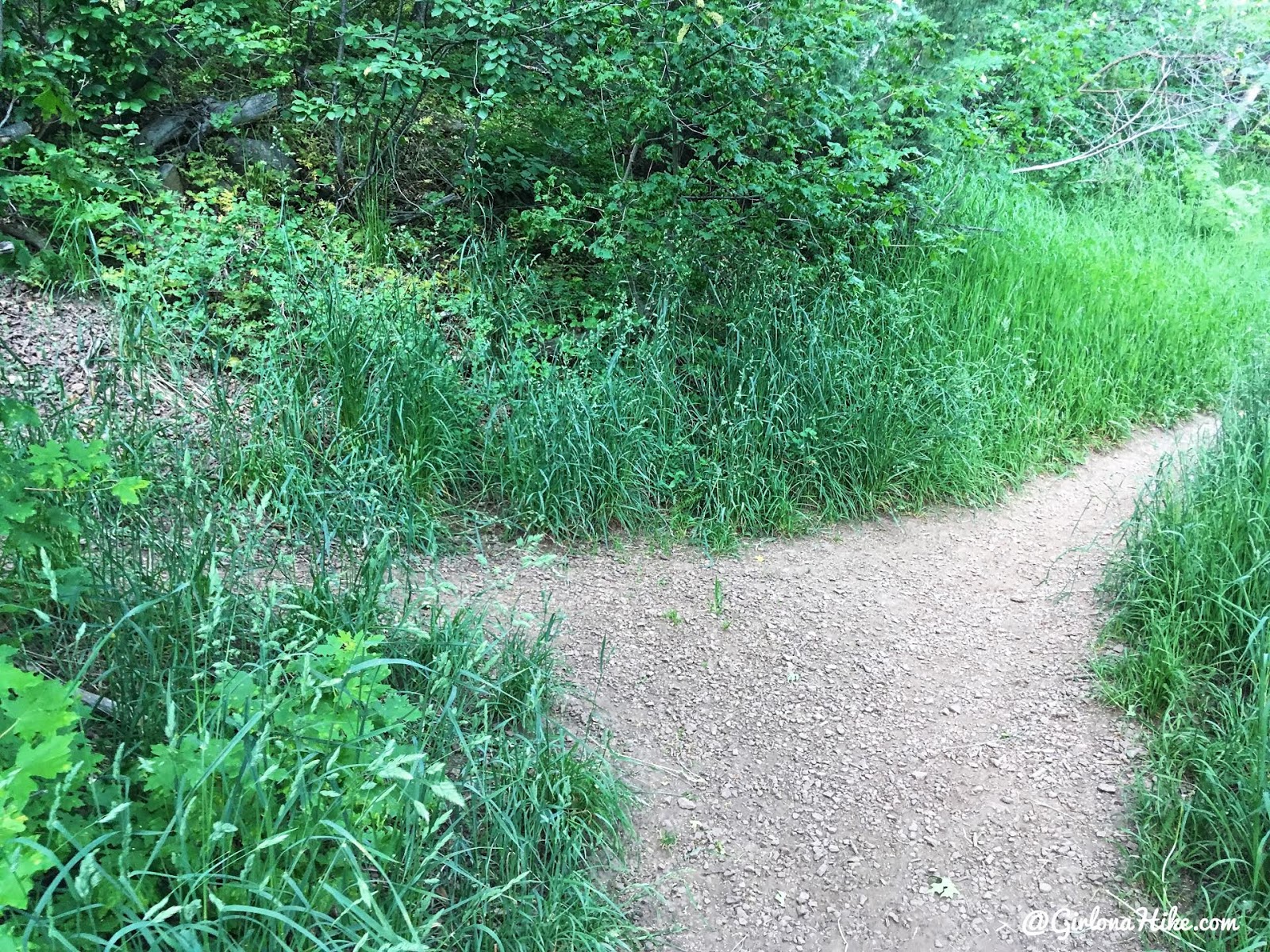 1.6 miles – this is your turn. Doesn't look like much. Turn left to begin hiking up Birch Hollow.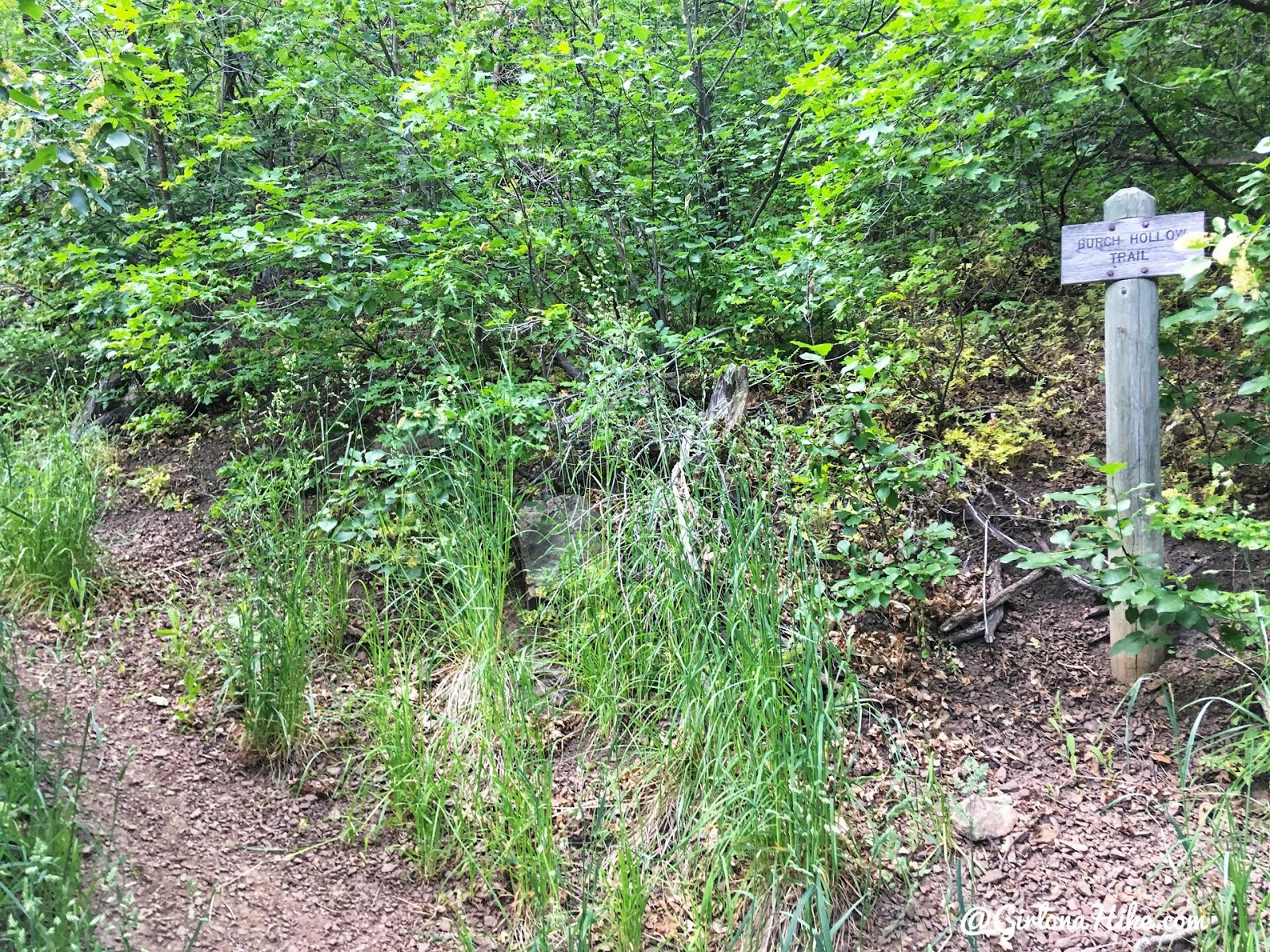 Once you turn you will see the official sign, but it's kind of high up on the right.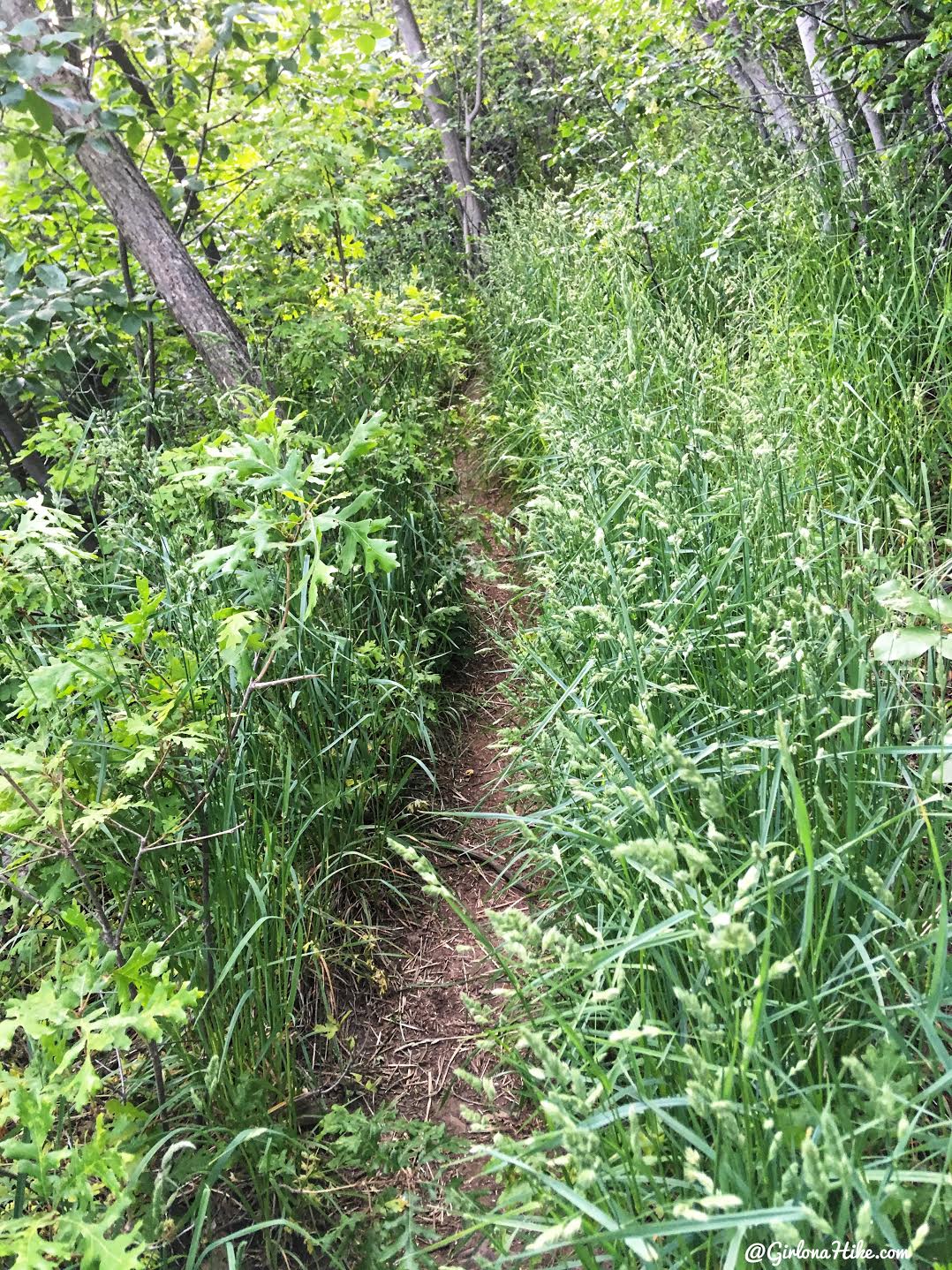 Now the fun begins! You'll definitely want to wear pants for this hike, as you can see its super overgrown and bushwhacky.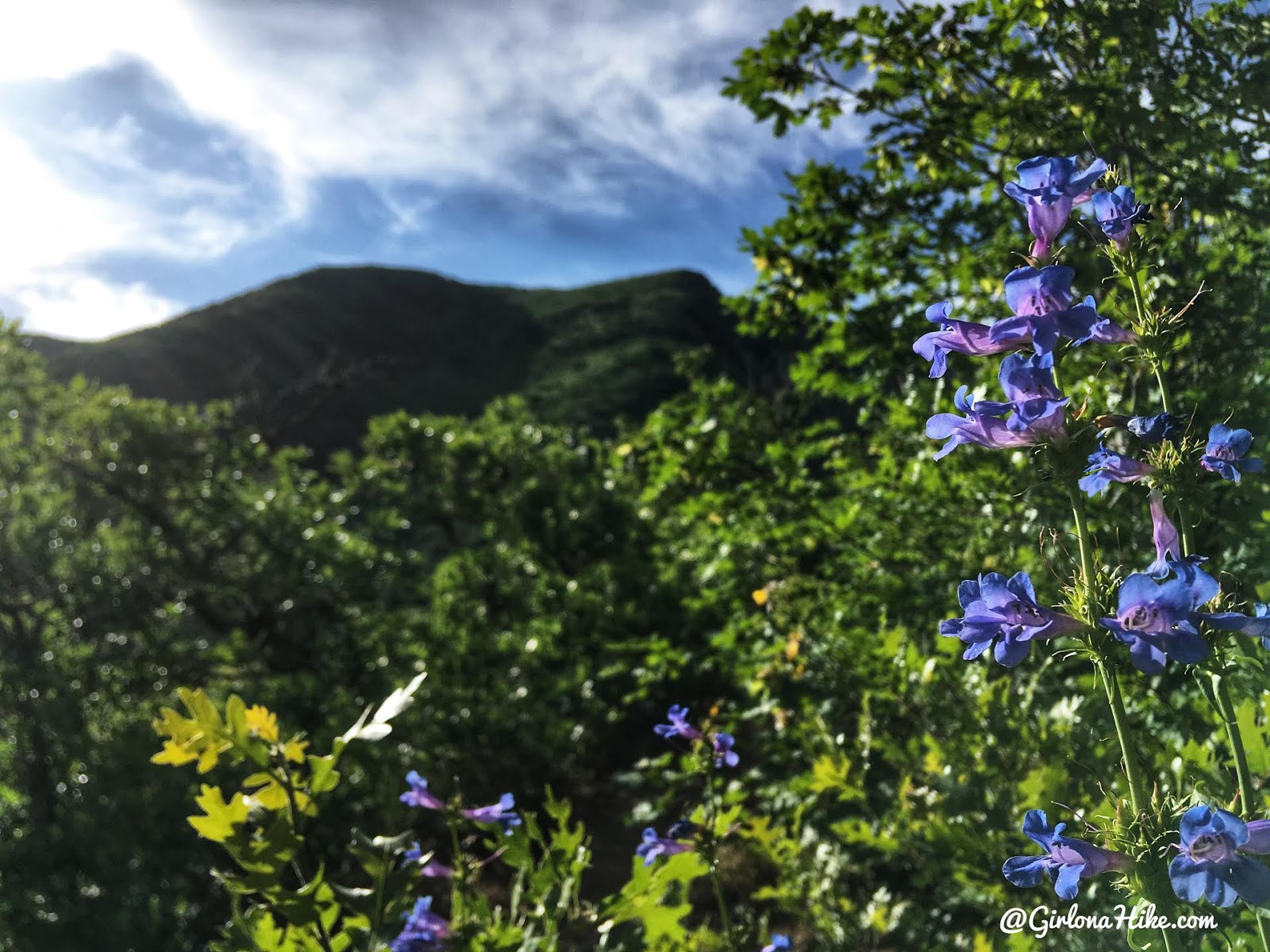 Lots of wildflowers were in bloom early June!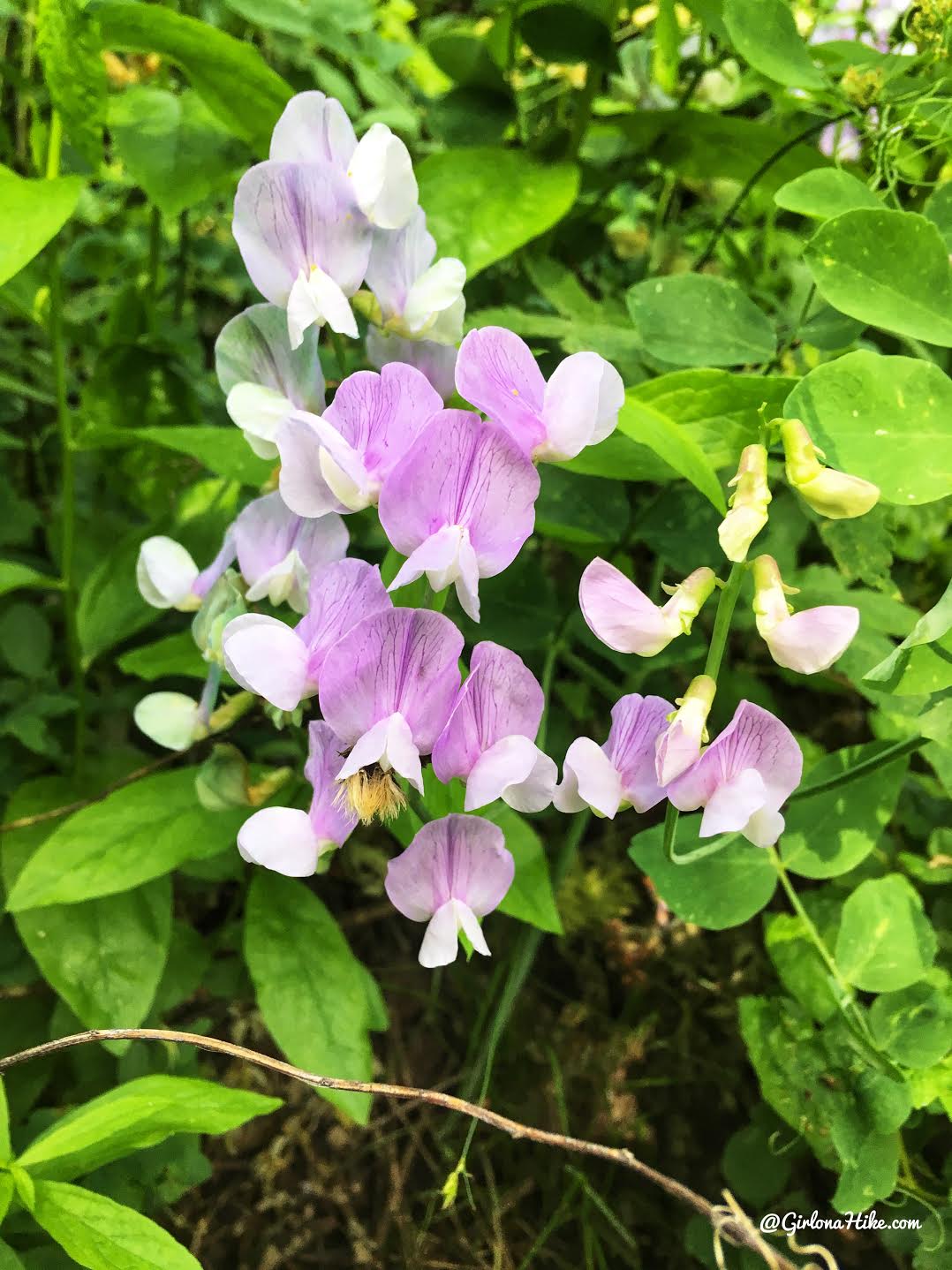 My best guess is that is is a Sweet Pea flower.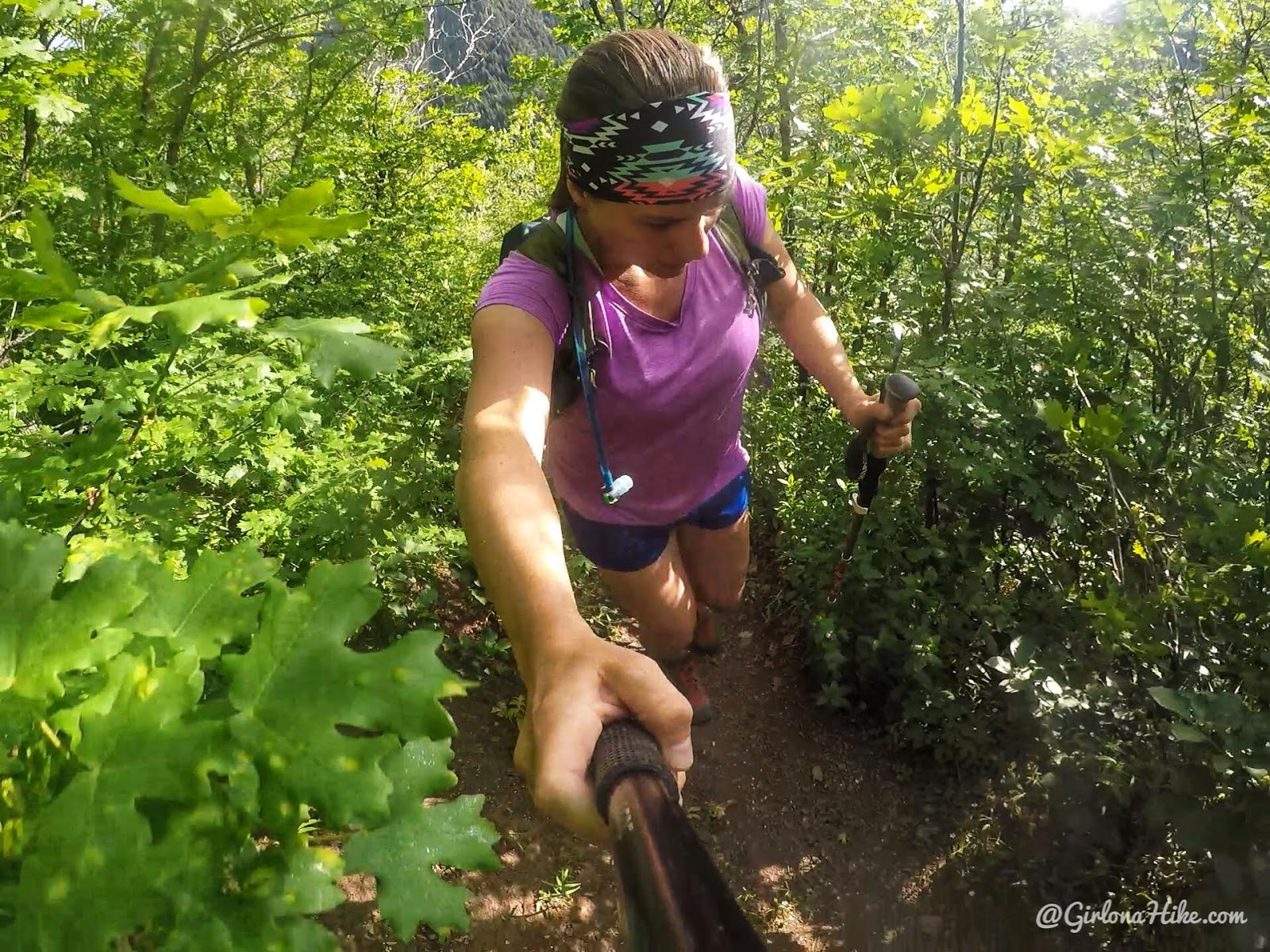 Whew, this hike is STEEP! I was sweating like crazy. See how it is still quite overgrown? My legs got super scratched and beat up this hike.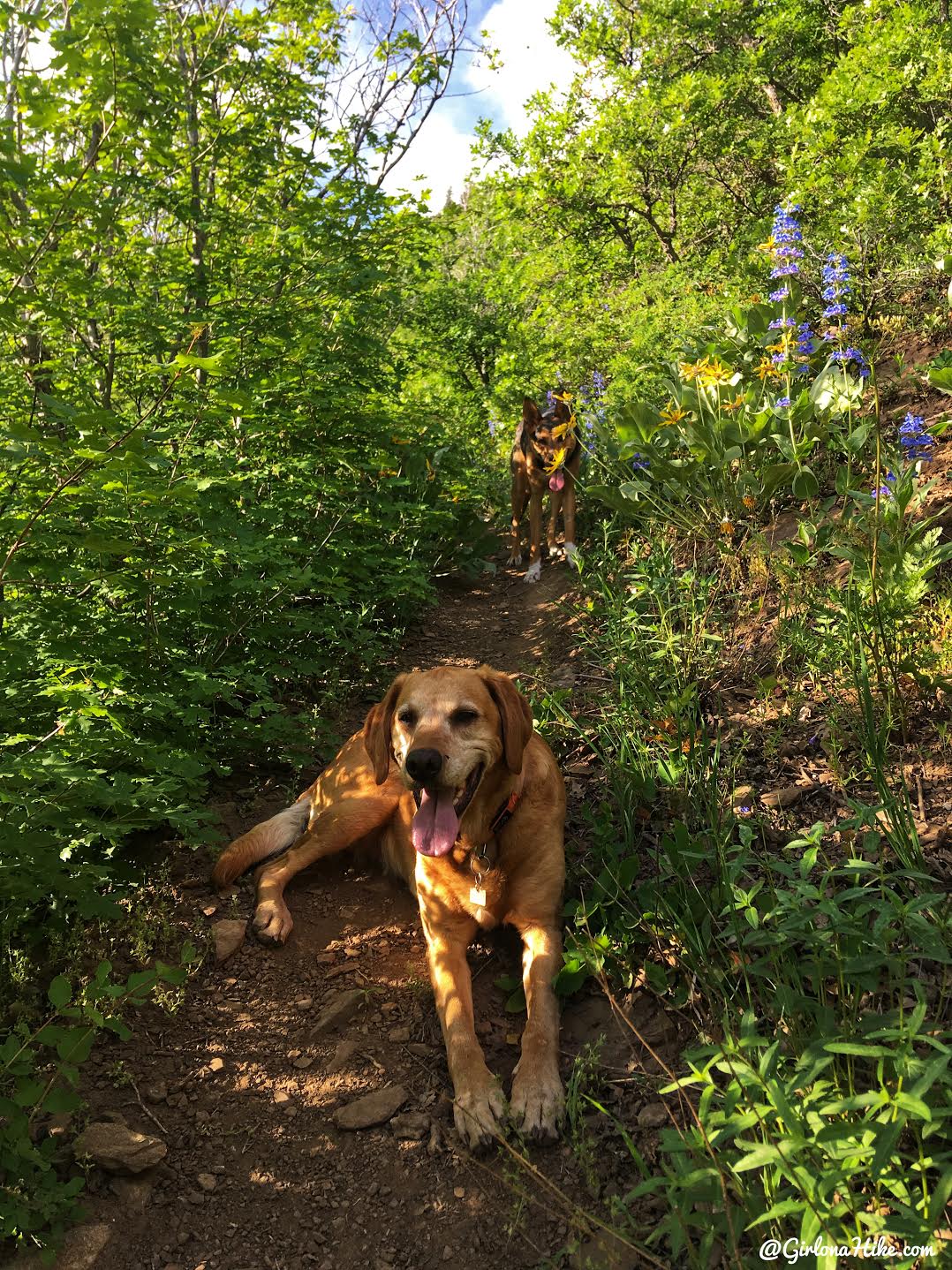 Even the dogs took a break to rest!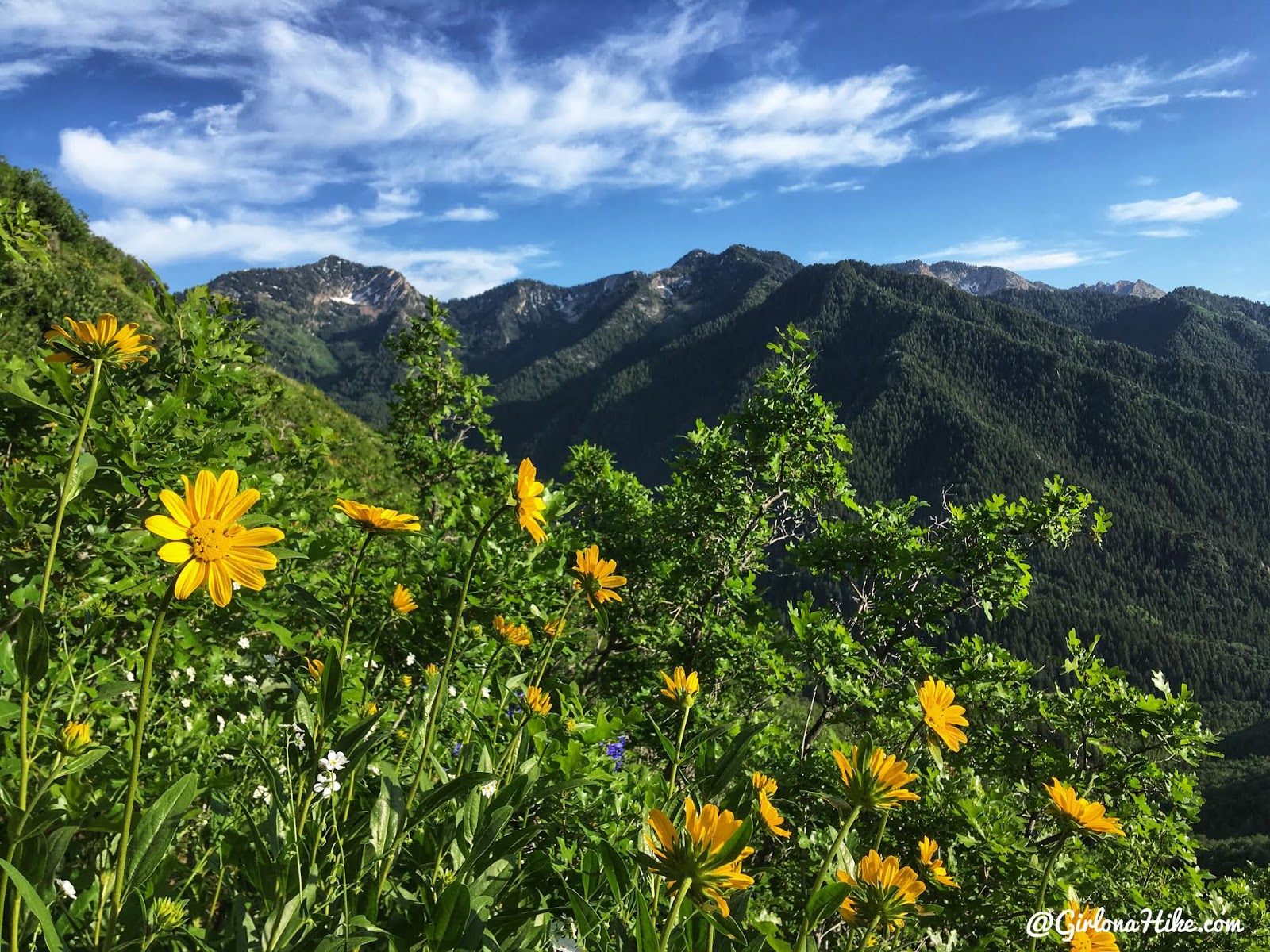 Finally the view opens up to the south with a great view to Mt. Raymond! There was also a breeze finally, which helped cool things off.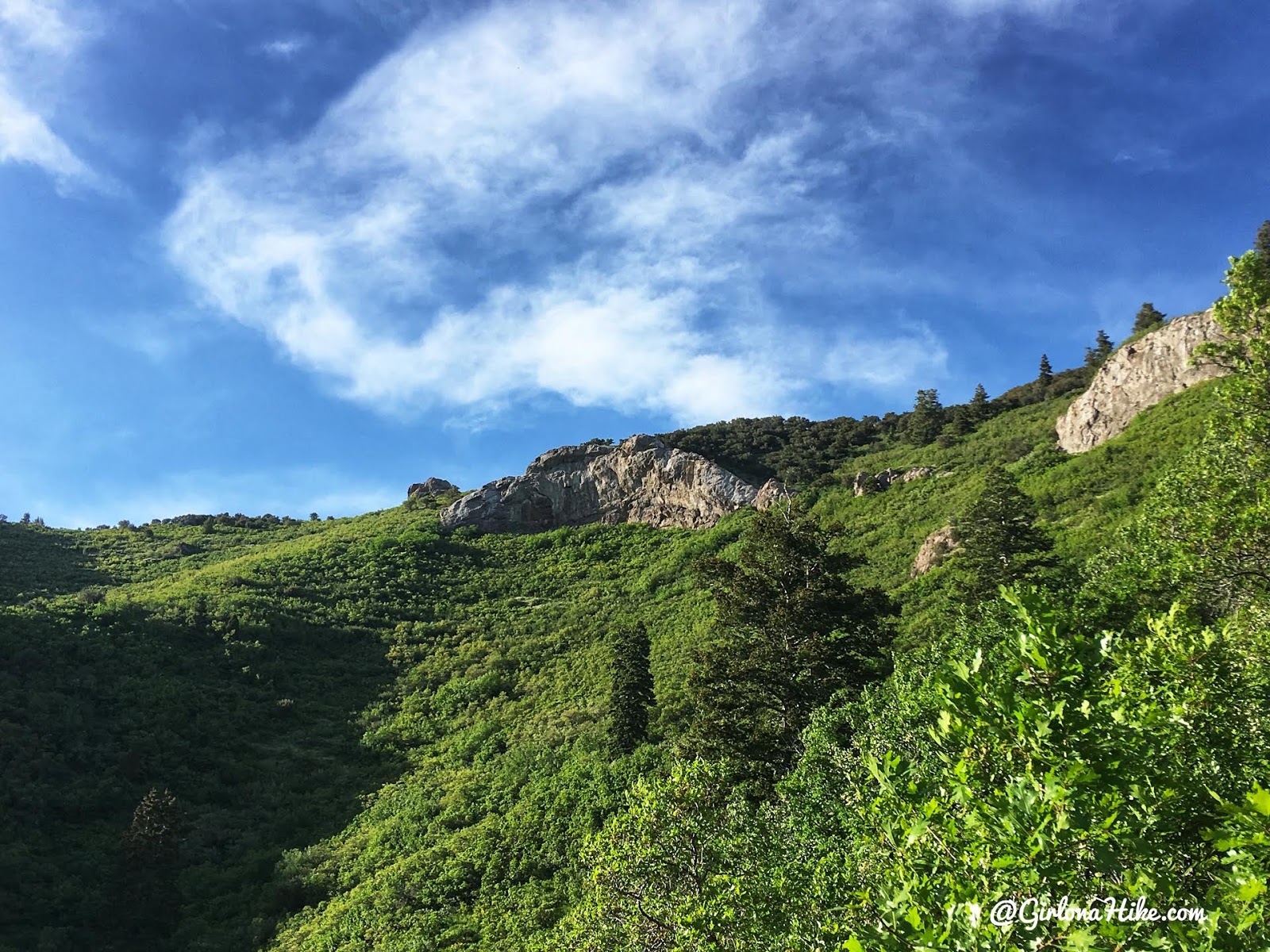 The whole hike, you should always be looking up to this large white rock. The trail eventually goes right beneath it and to the left, before reaching the ridge.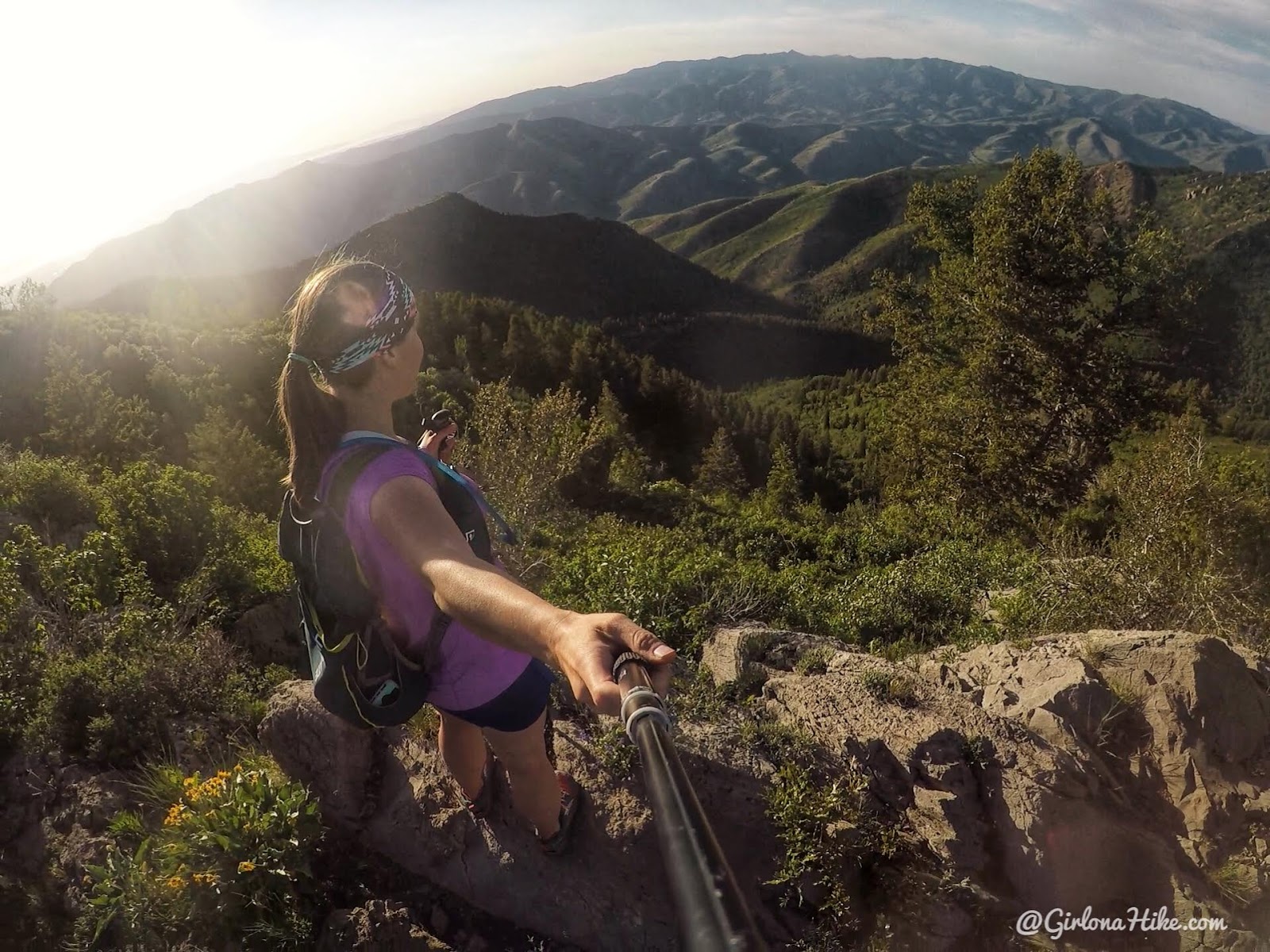 Finally on the ridge!!! It felt like this took forever. This is looking directly North. From here, I couldn't quite find the trail heading West, but I could see one about 15 ft below me. I quickly got on that trail and hiked West.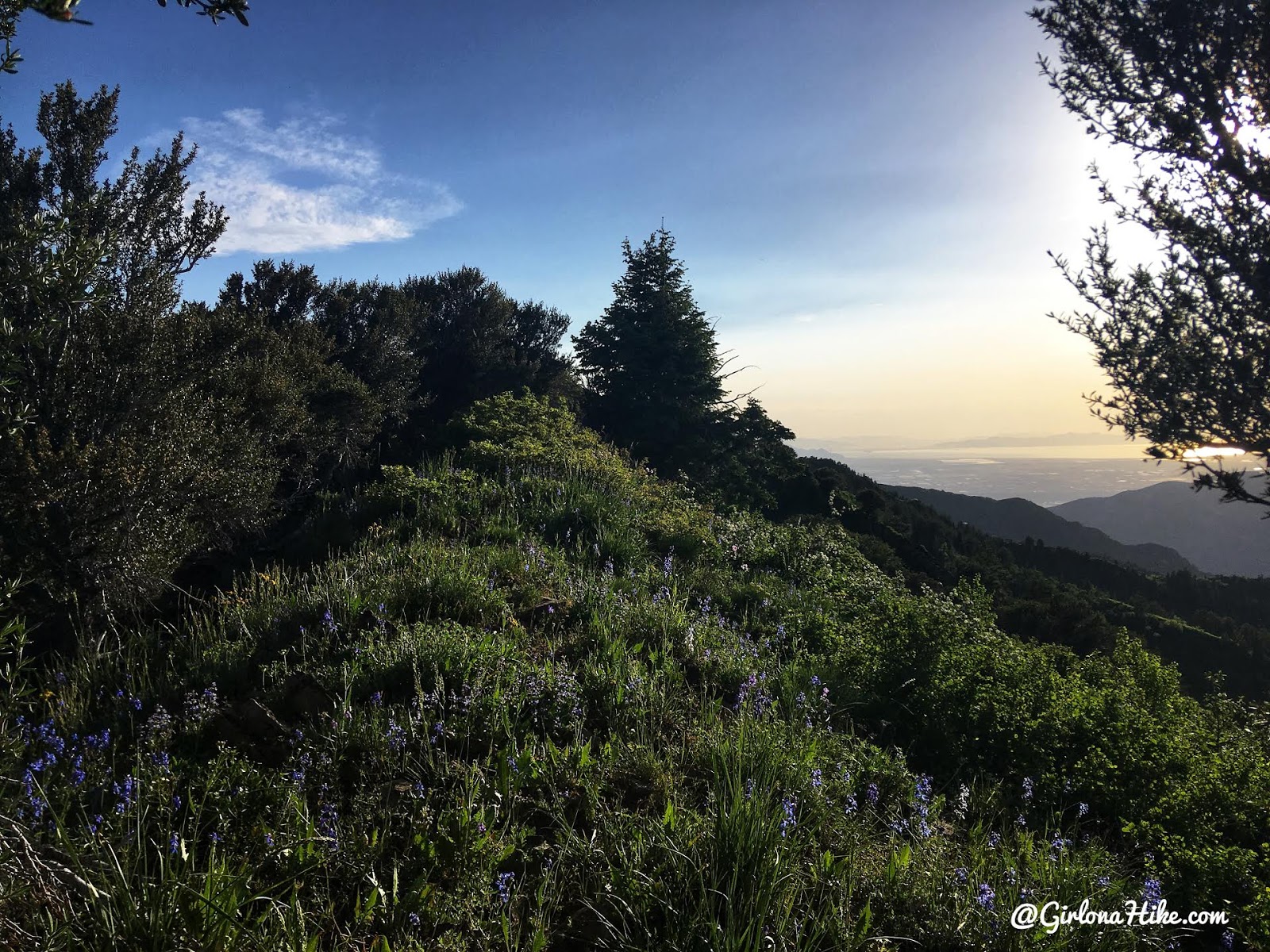 Hiking West along the Millcreek ridge. This is where the trail gets extra bushwhacky. If you are not comfortable with a little route finding, then this is NOT the hike for you. However, as long as you stay near the ridge and don't drop down either side, you'll be fine. It's just really hard to find/see the already faint trail.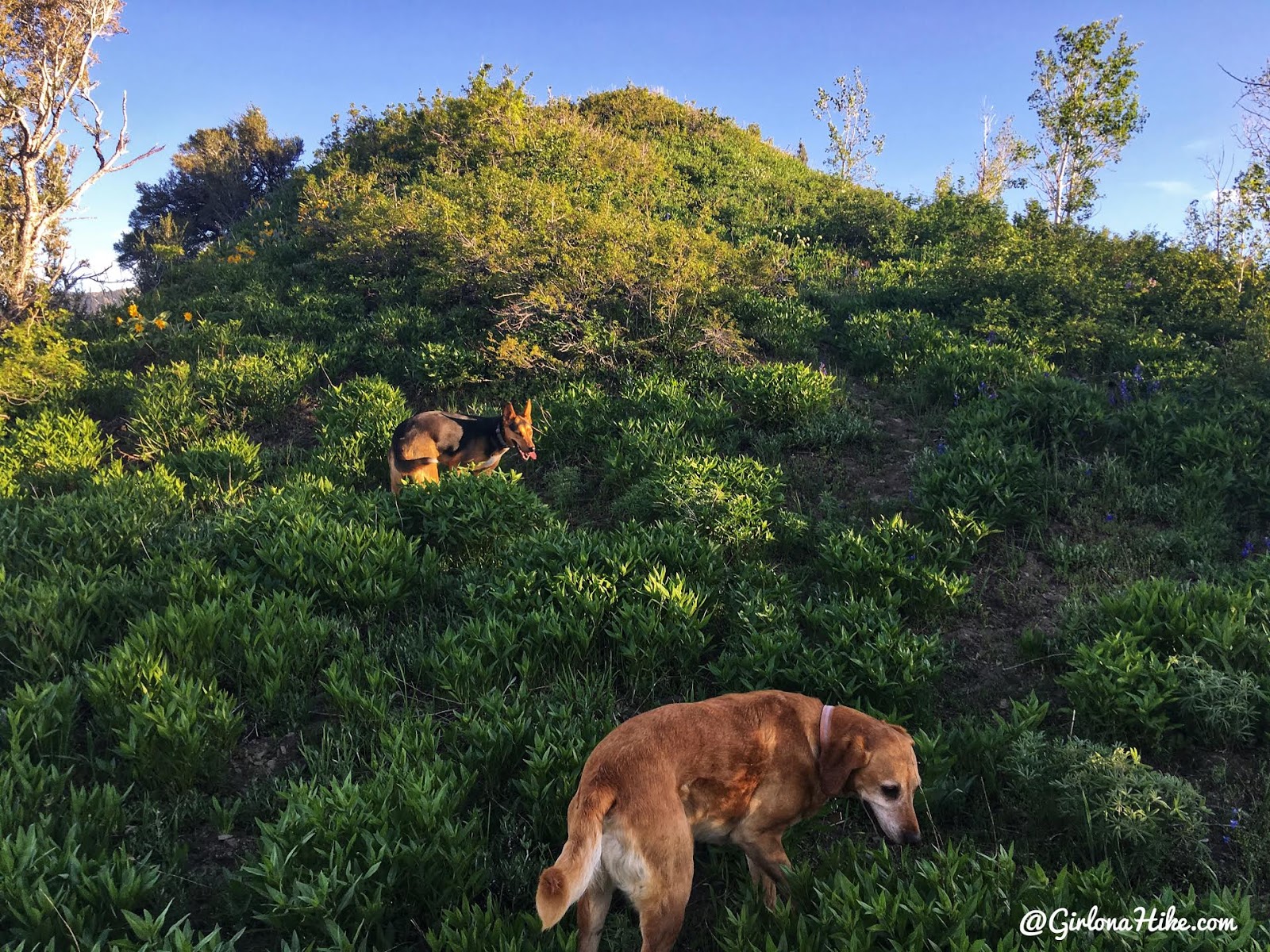 Eventually I cut across the brush, and start working up the false summit.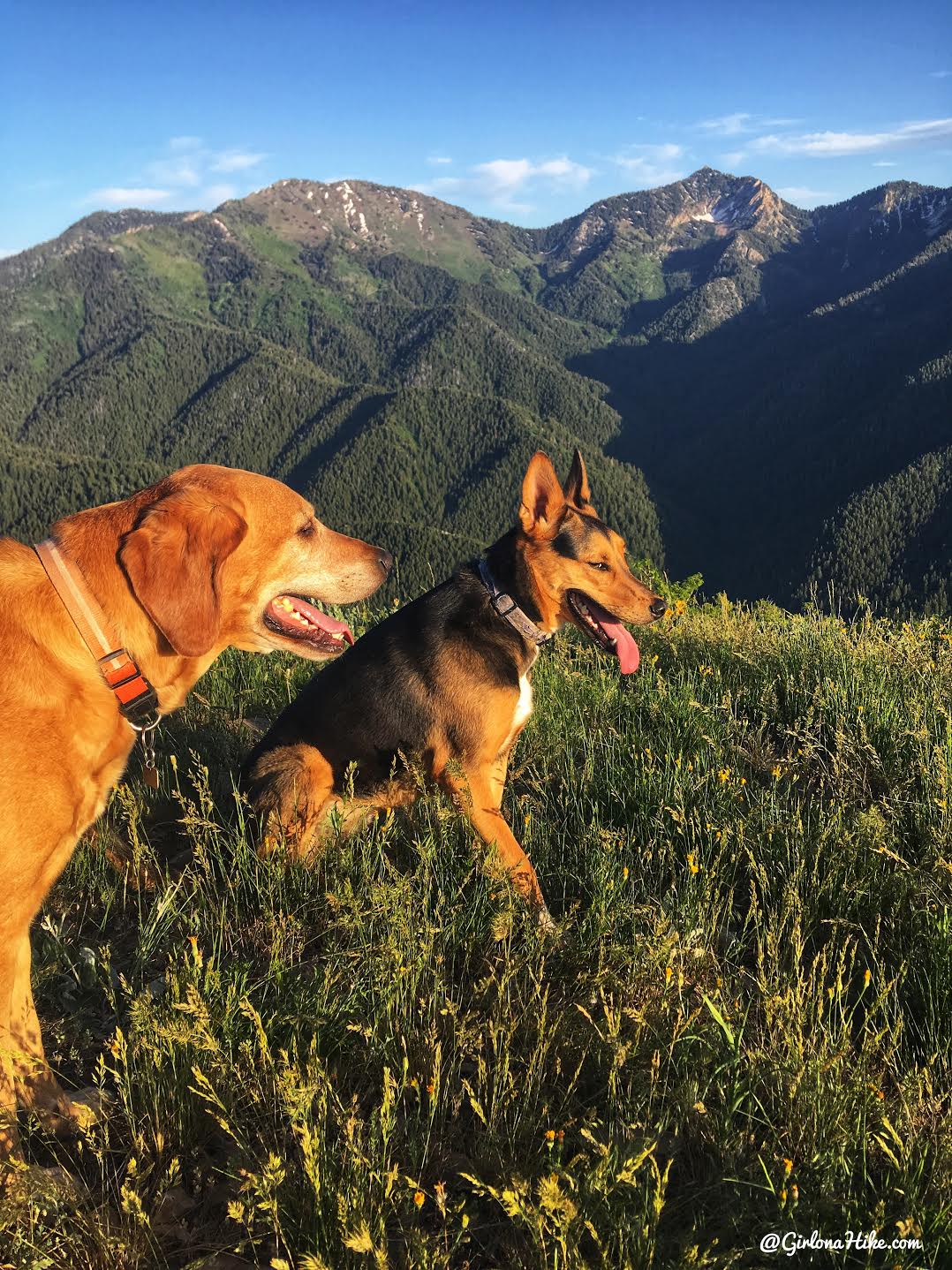 On the false summit, with another great view of Gobblers Knob & Mt. Raymond!

 Pano from the false summit.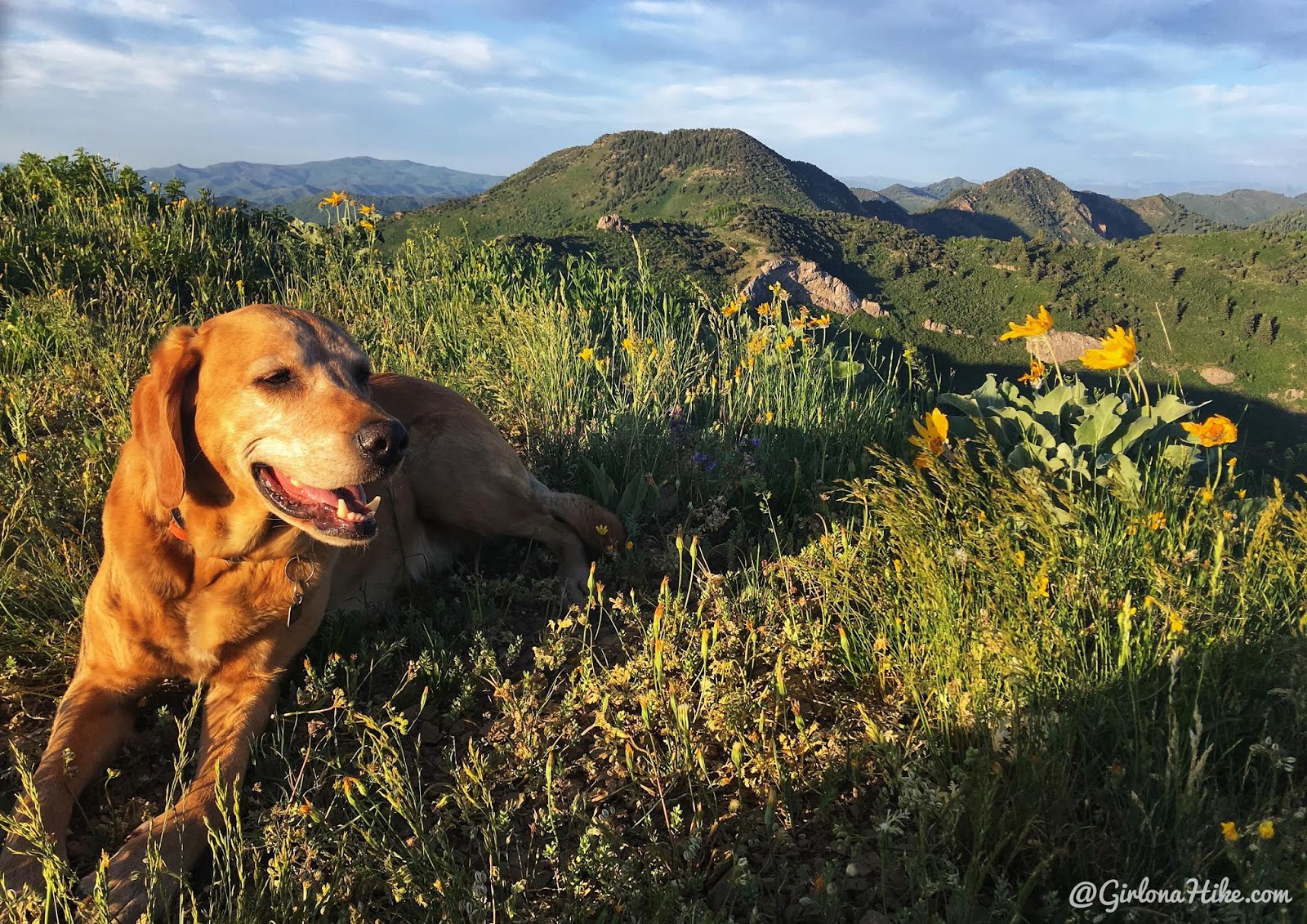 I had more fun taking pictures here than on the actual peak. This is looking directly East along the Millcreek Ridge. Mt. Aire is the next big peak.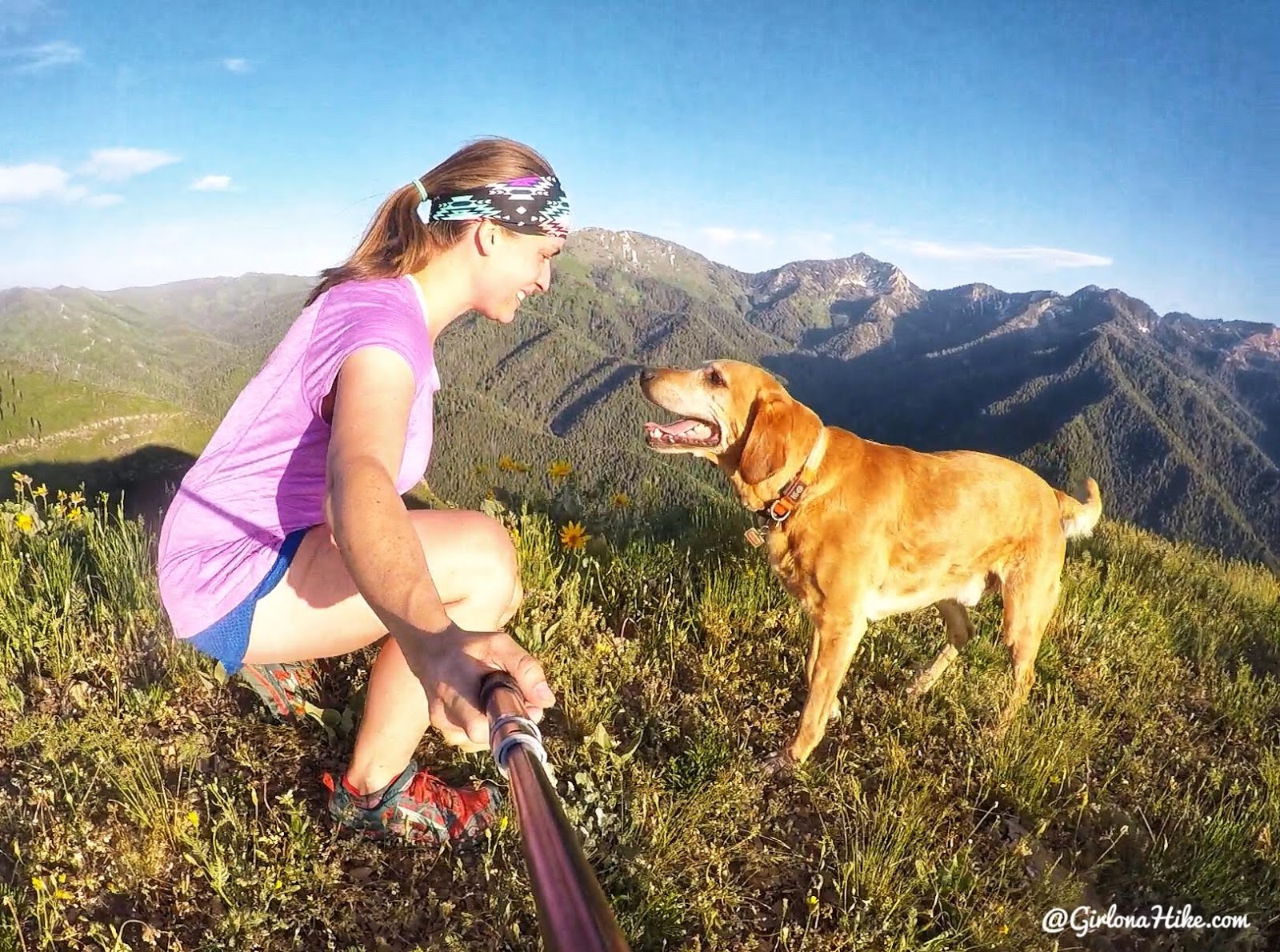 He's my favorite 🙂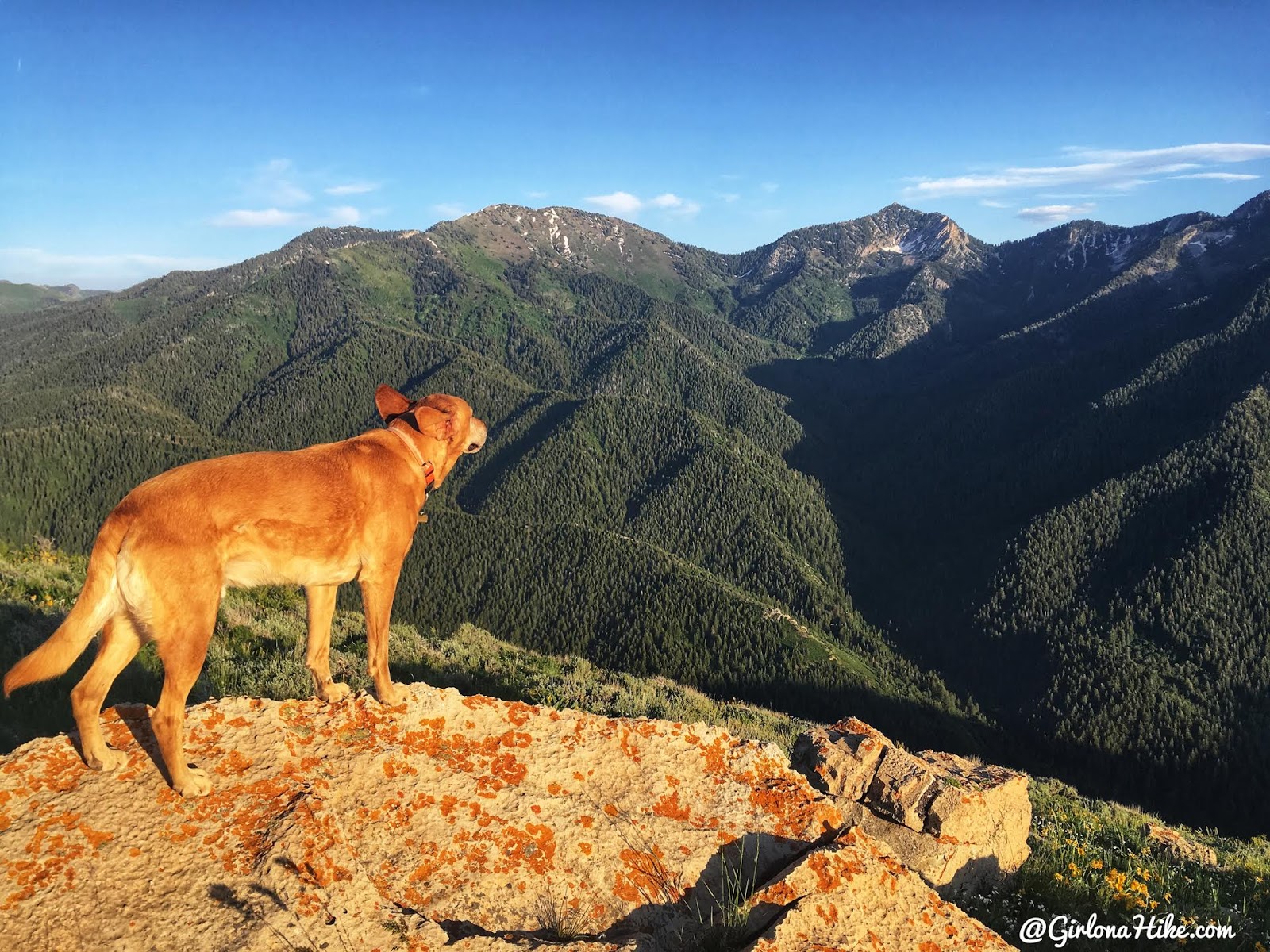 The lighting was so pretty in the evening!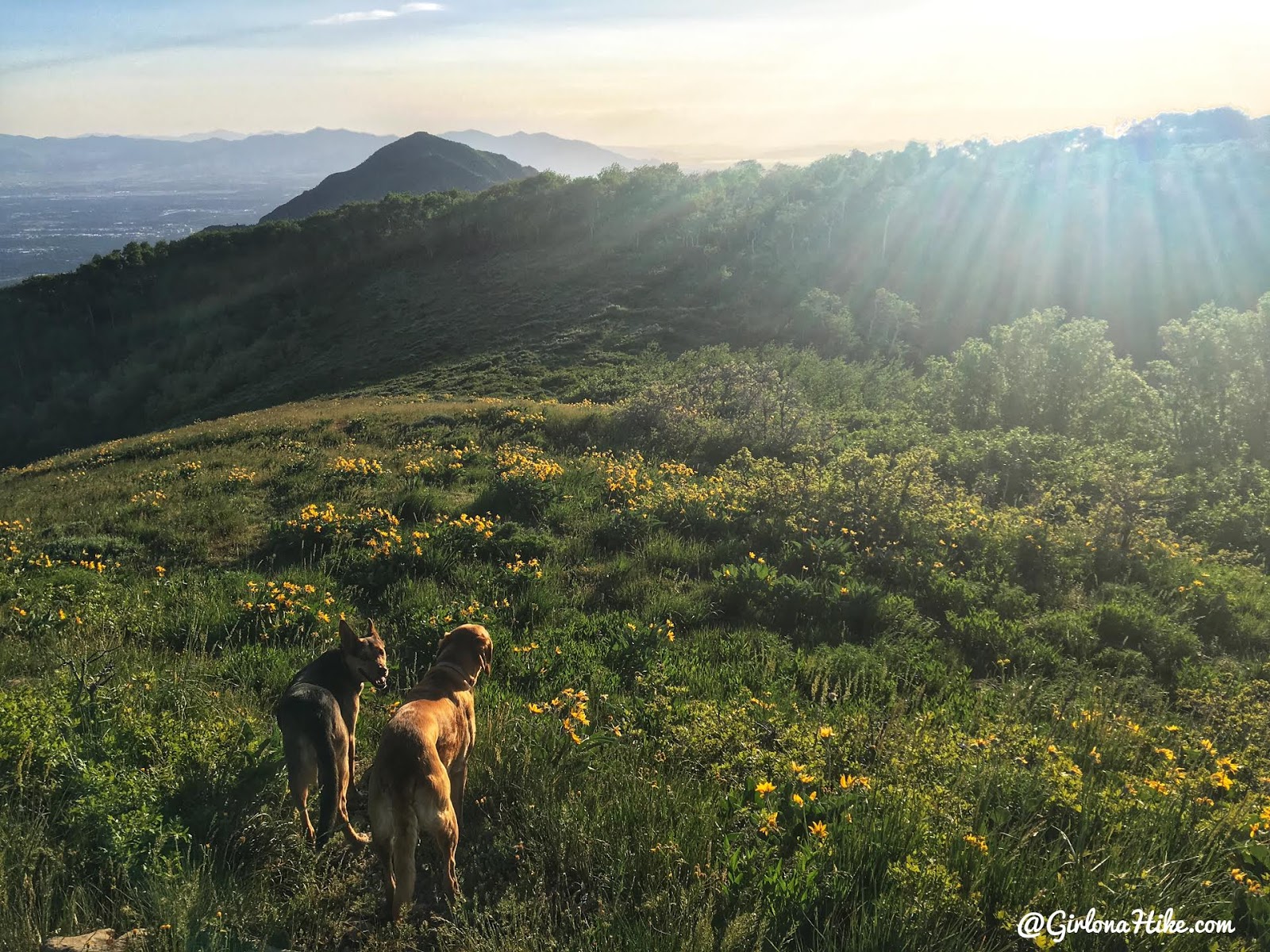 From the false summit, keep hiking West until you reach Church Fork Peak. When you hike through the next Aspen grove, you'll see what looks like a trail split. Make sure you stay straight/left. Do NOT turn right – that will take you downhill on the North side of the ridge and away from the summit.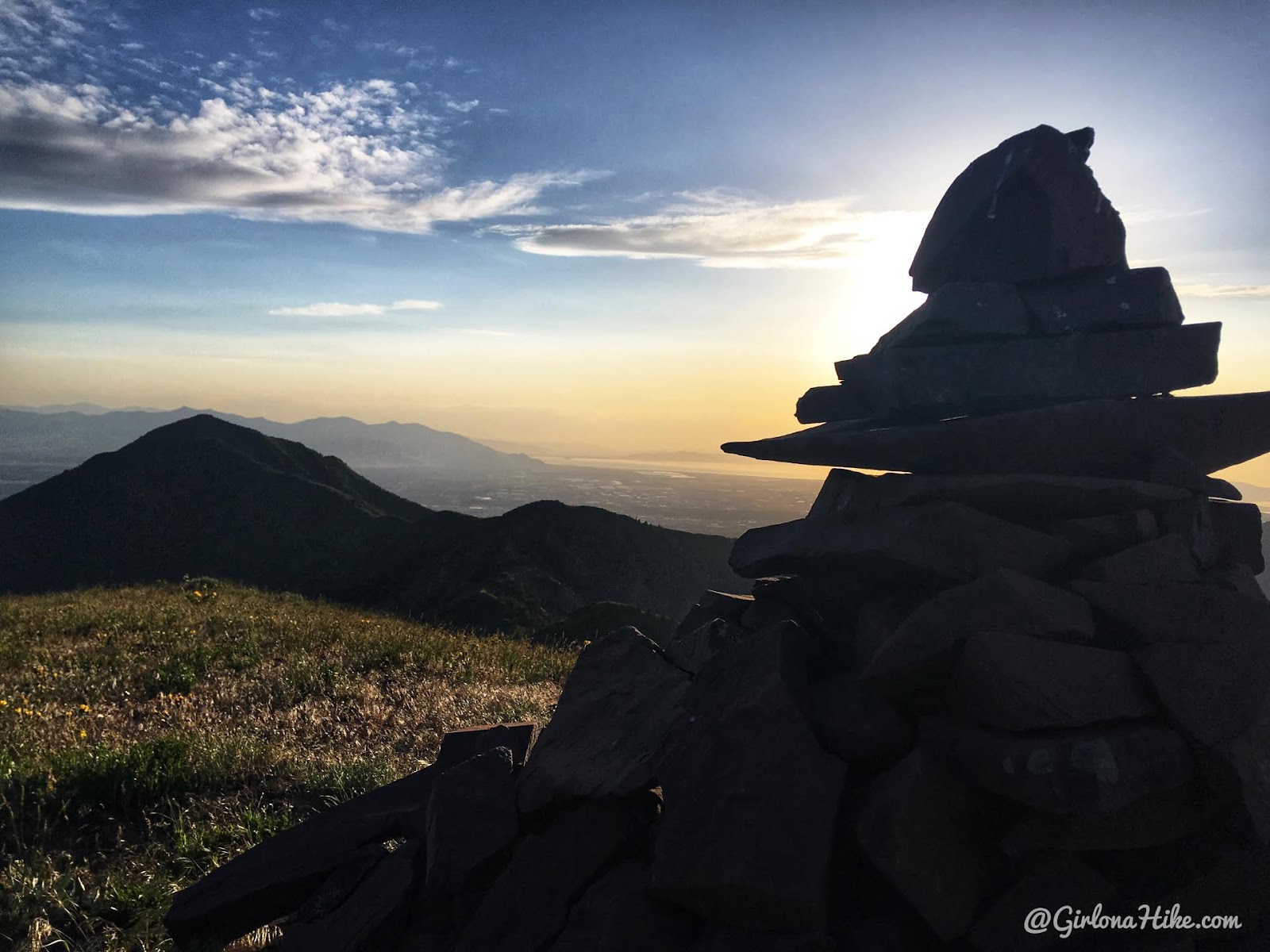 We reached Church Fork Peak in just under 2 hours! Nice view of Grandeur Peak to the West.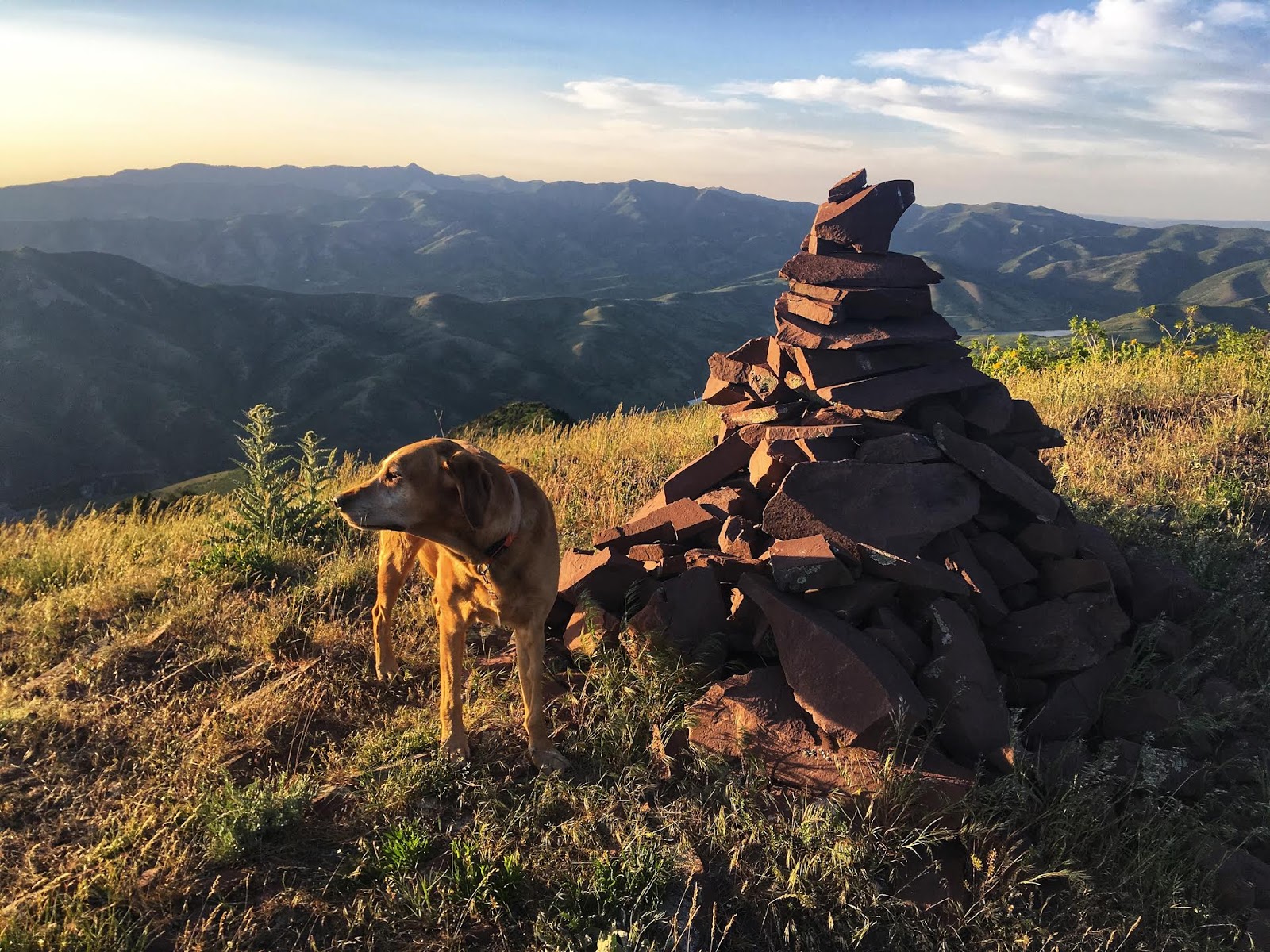 Church Fork Peak looking North. The very pointy peak in the distance is Grandview Peak.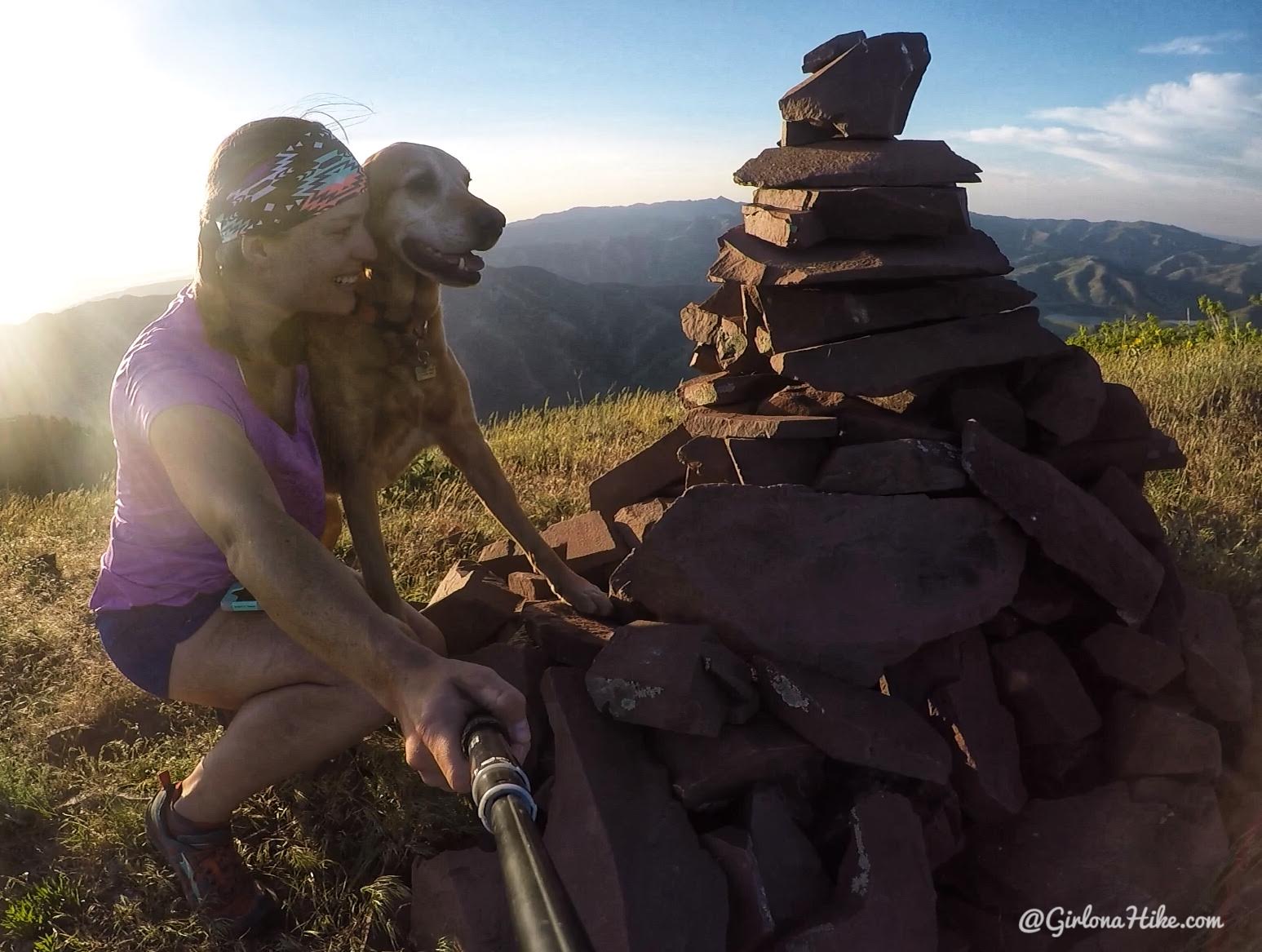 Ahh love this furr-ball so much!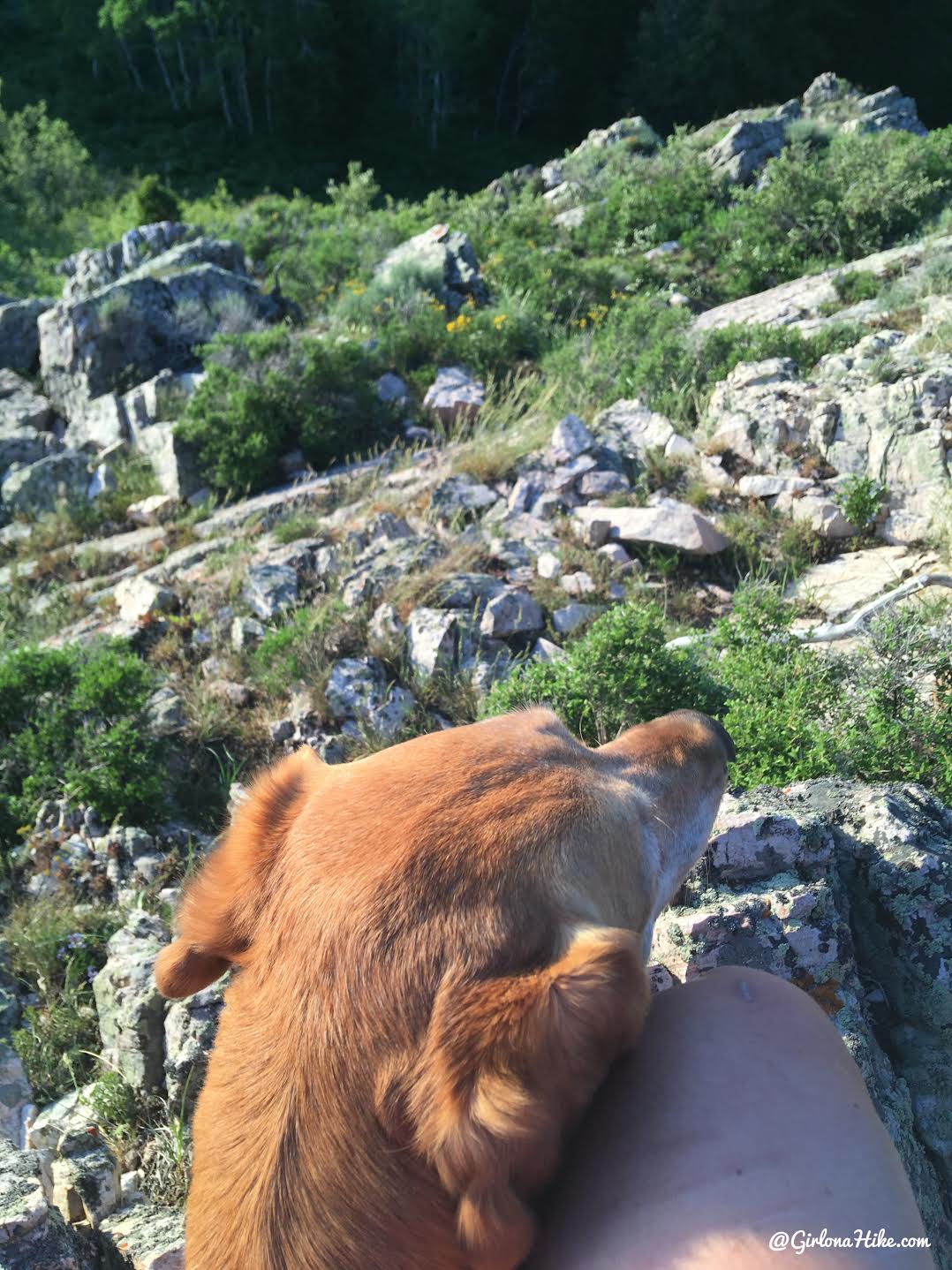 After spending some time on the peak, I figured it would be easier or better to connect over to the Grandeur Peak trail, and make a big loop back to my car. However, I was quickly cliffed out, and there was no trail. I didn't feel comfortable trying to down climb this section with two dogs, so all I could do was turn around.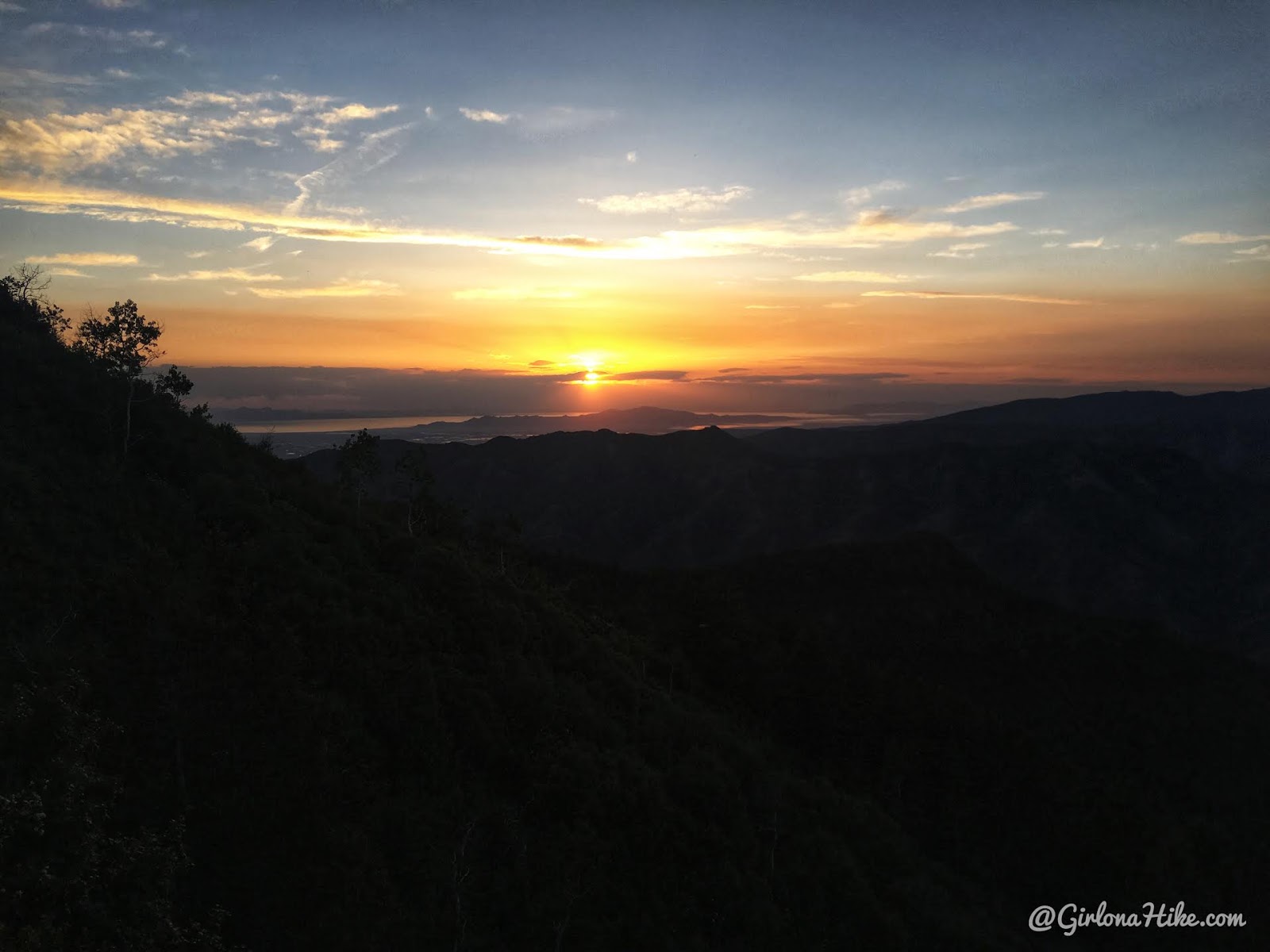 Sunset over the great salt lake.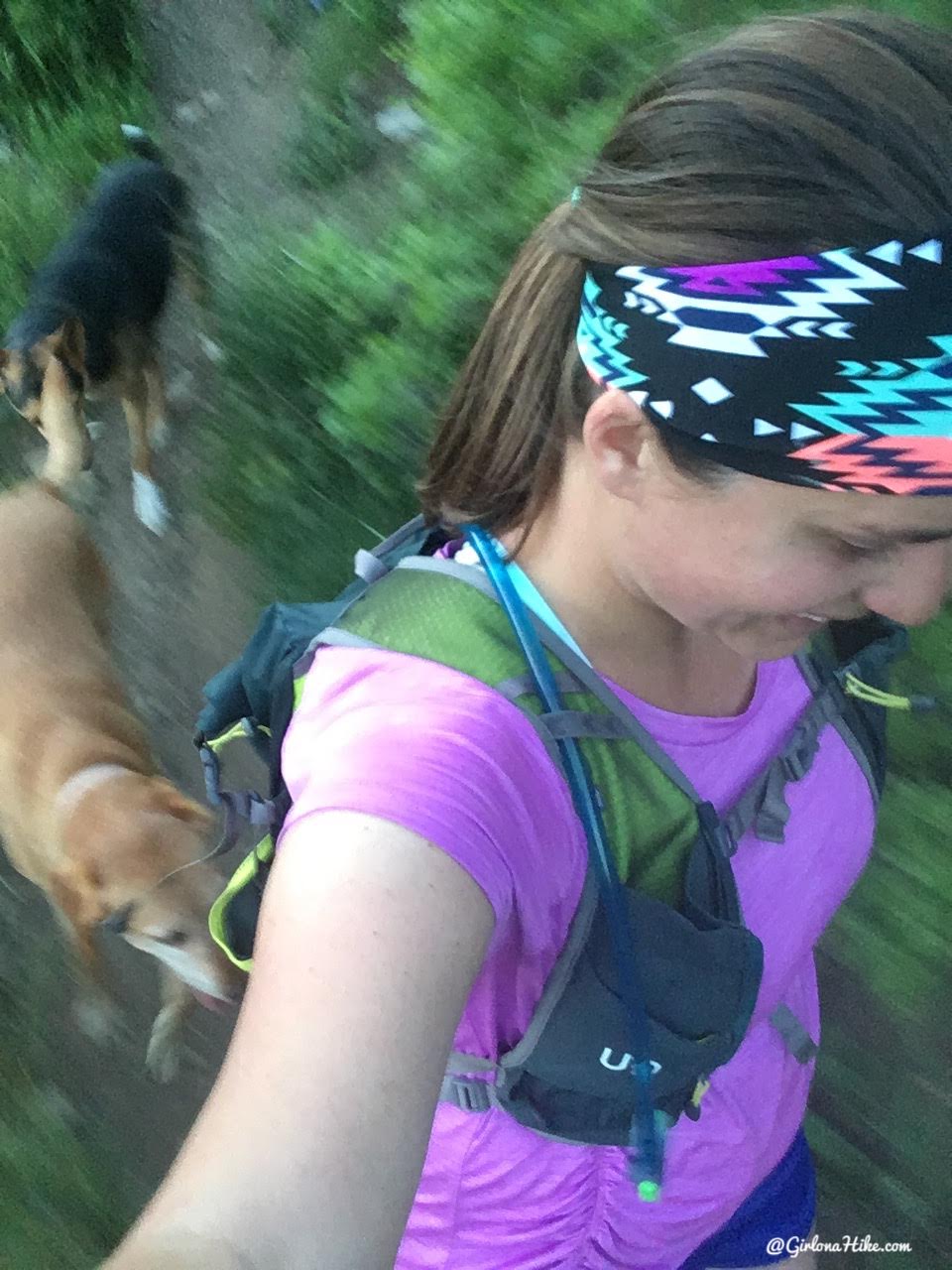 I'm not great a running selfies, but on our way down we jogged. I was worried that sunset already happened, and I hate hiking/running in the dark. I tried to move as fast as I could, but still ended up wearing my headlamp and running with my phone in my hand for an extra flashlight. We also ran out of water by the time we got down.
Next time I would do a few things different for this trail
1) wear pants 2) start early in the morning, not go after work 3) bring more water (I carried 2 liters, and needed more like 3 liters). However, because I hated the bushwhacking so much I probably won't do this one again!
Trail Map
My track via Gaia GPS – the best tracking app! Get your app here for a discount.
Nearby Hike
The 7 Best Trail in Millcreek Canyon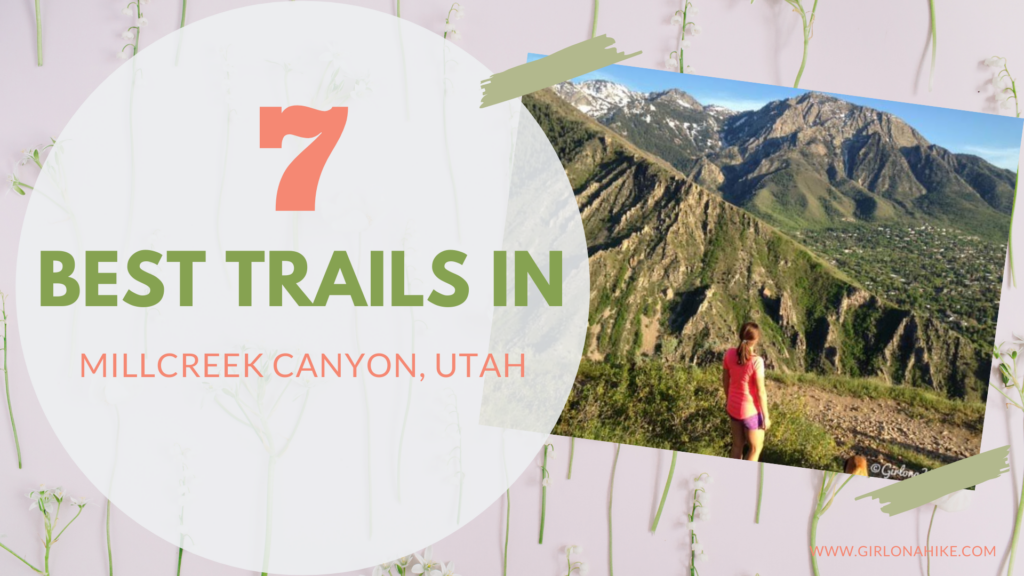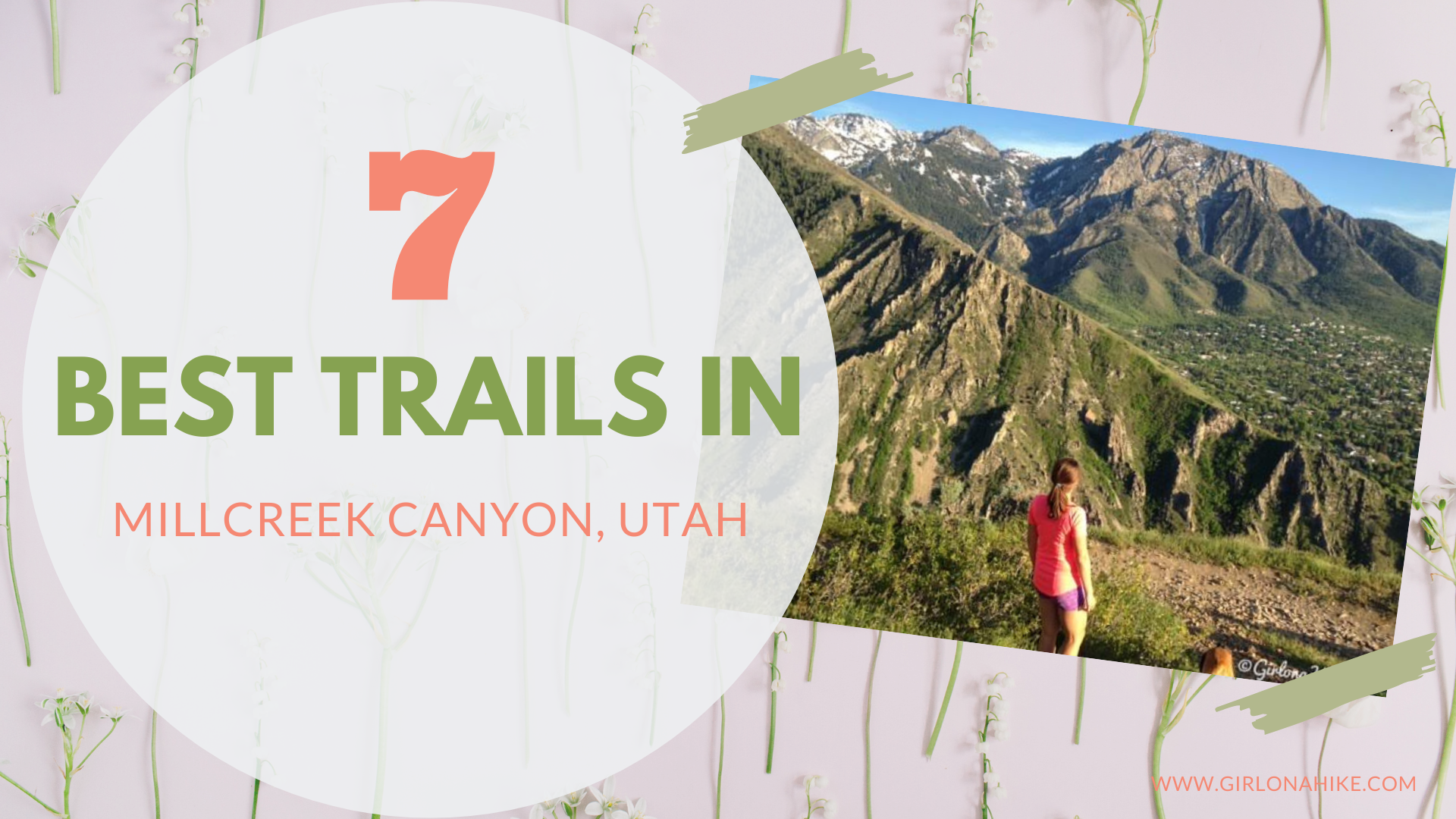 Save me on Pinterest!