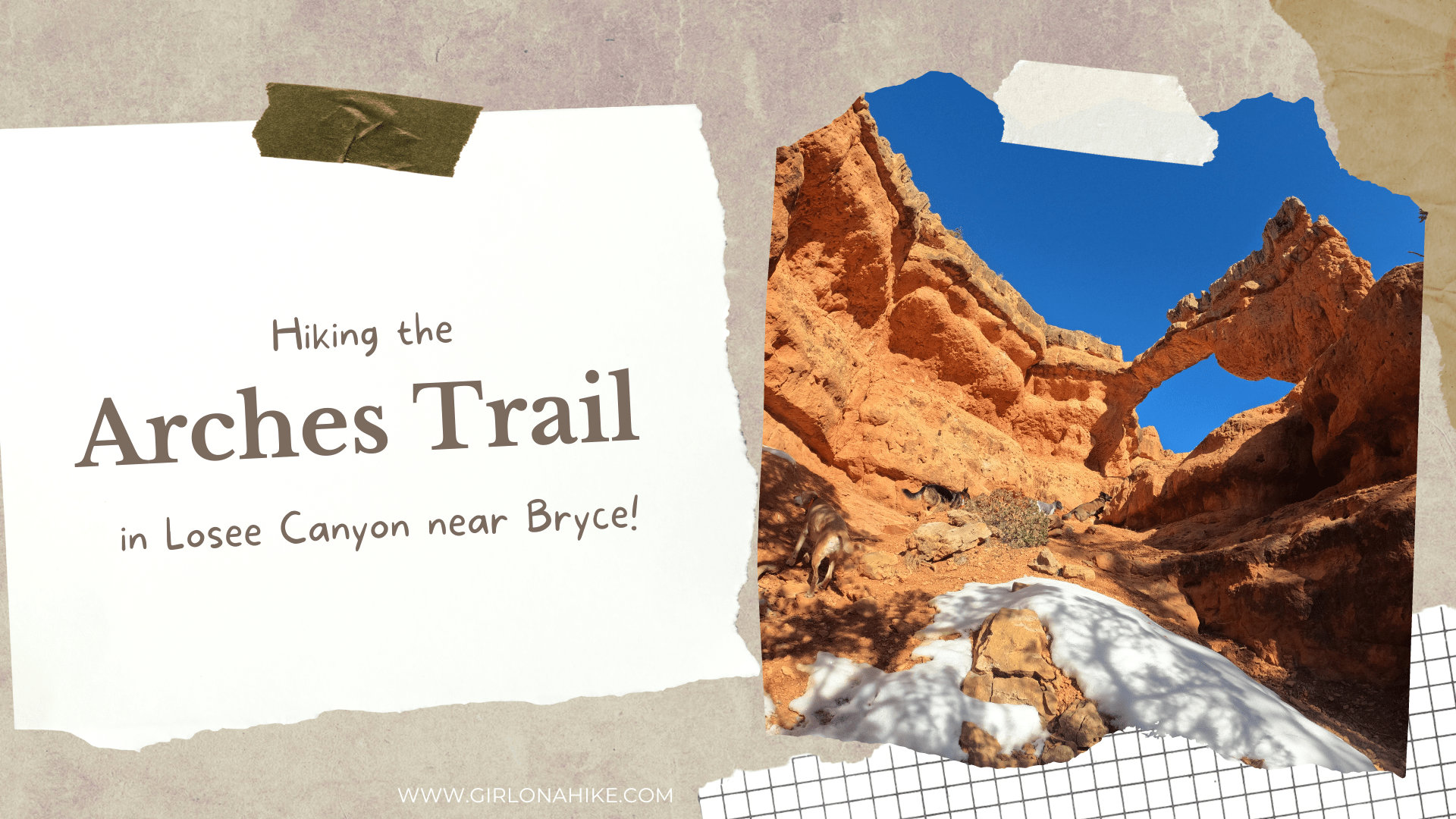 Hiking the Arches Trail, Losee Canyon

The Arches Trail in Losee Canyon is near Bryce Canyon National Park, and is dog & kid friendly!
About
The Arches Trail is a super easy, yet very rewarding hike. It is a small 0.7-mile loop that passes several arches, and hoodoos, and offers fantastic views of the surrounding area. In Winter, you will need to add an additional 1 mil round trip since the road is not plowed to the official TH. In Summer, you can start right from the main parking area, the same trailhead as Losee Canyon.
Directions
From Panguitch, UT, head south on US-89. Turn left at the sign Bryce Canyon NP (HWY 12). Drive 2 miles and turn left again for the signed, Losee Canyon. You will now be on a dirt road. In Winter, you can drive another 1-1.5 miles (depending on how far its been plowed) to where you will see a cattle guard and the road splitting in a "Y". Park here in winter and begin to walk. In Summer, stay right crossing the cattle guard and park at the official TH for Losee Canyon on the right, about another 0.6 miles down the dirt road. Here is a driving map for Summer.
Trail Info
Distance: 2 miles RT in Winter, 0.7 miles RT in Summer
Elevation gain: 240 ft
Time: 1-2 hours
Dog friendly? Yes, off leash
Kid friendly? Yes, all ages
Fees/Permits? None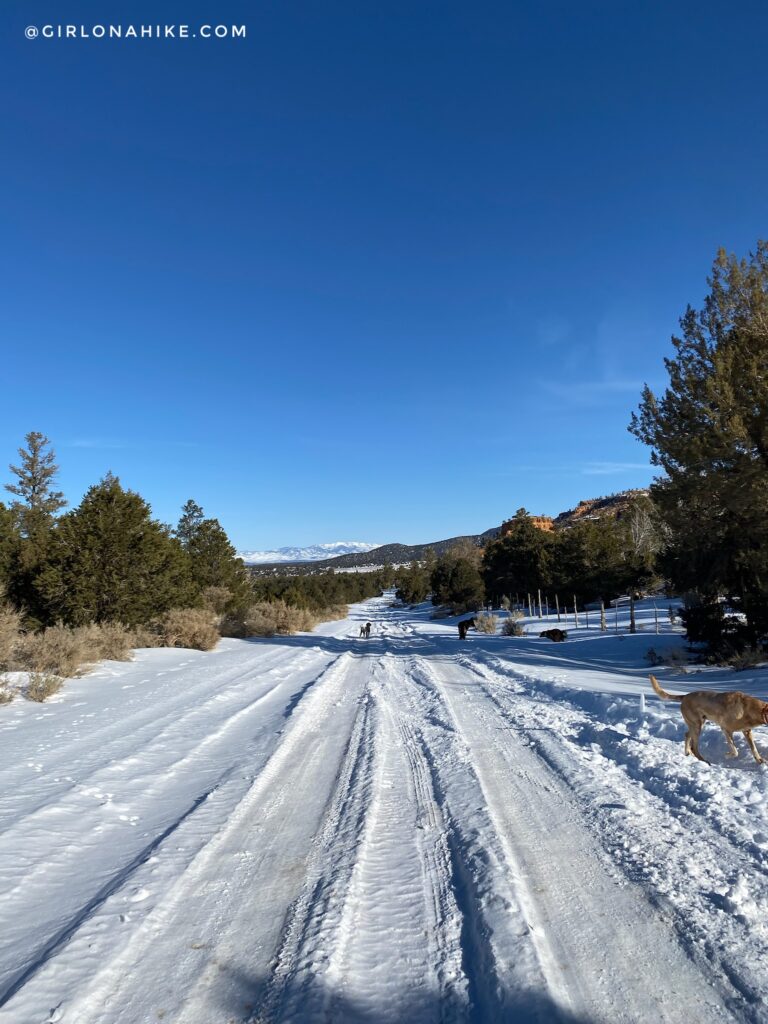 Not too much snow, but also not low enough for me to feel comfortable driving even with a truck. Turning around is always my biggest concern because you never know how deep the sides are. We were ok to add on extra mileage since the dogs really needed to get out and run more. If you can make it to the cattle guard (both my Tacoma and my friends CRV made it), you only need to add an additional 1 mile RT.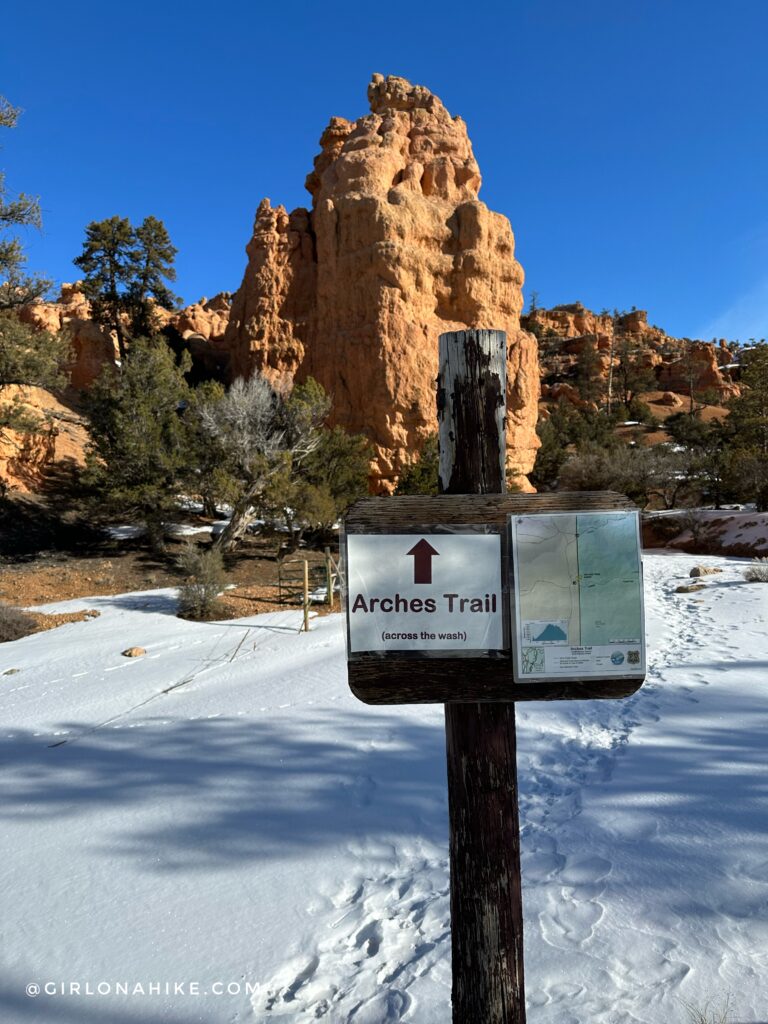 At the official TH for the Arches Trail. For Losee Canyon, you would stay East, following the wash. For now, cross the wash.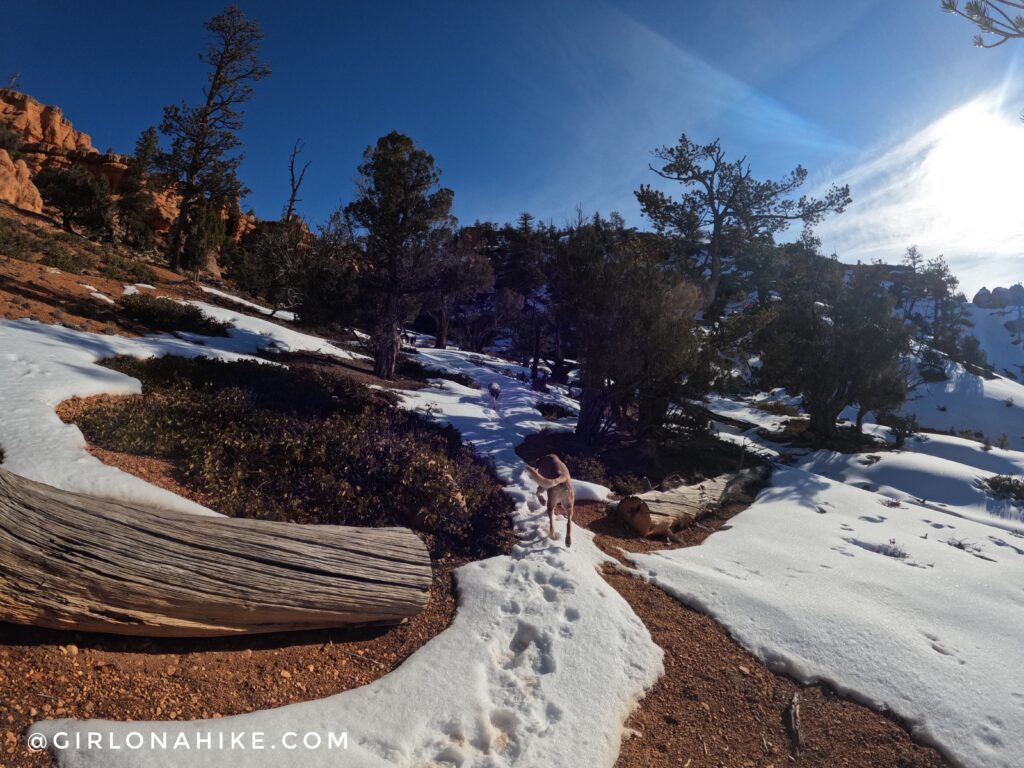 With the snow it was sometimes hard to tell where the trail was, so we were thankful other footprints led the way.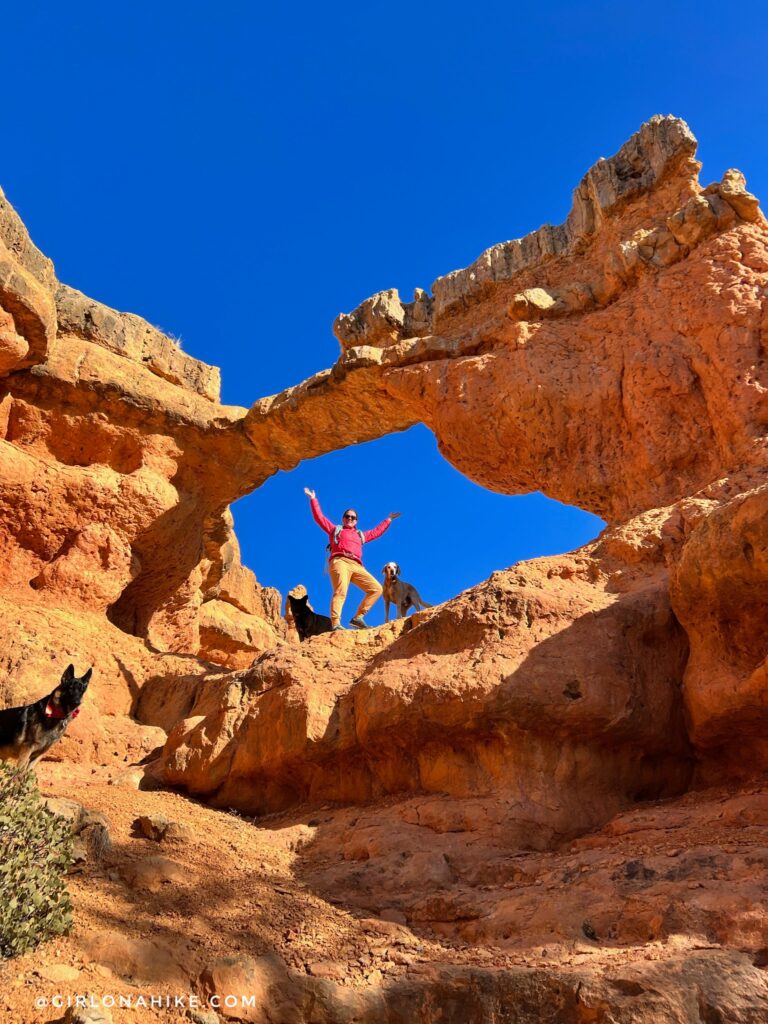 We turned a corner and found this super cool arch. We couldn't see where the loop continued, so we worked our way back to the trail split.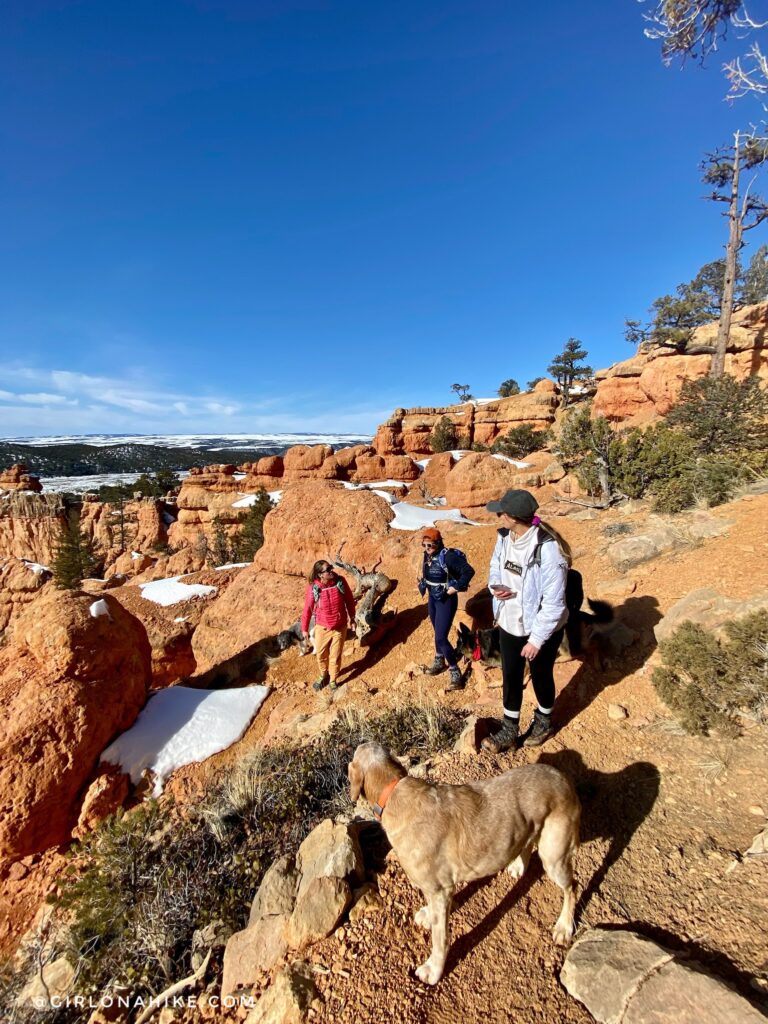 We decided to follow a trail that went up higher so we could be in the sun.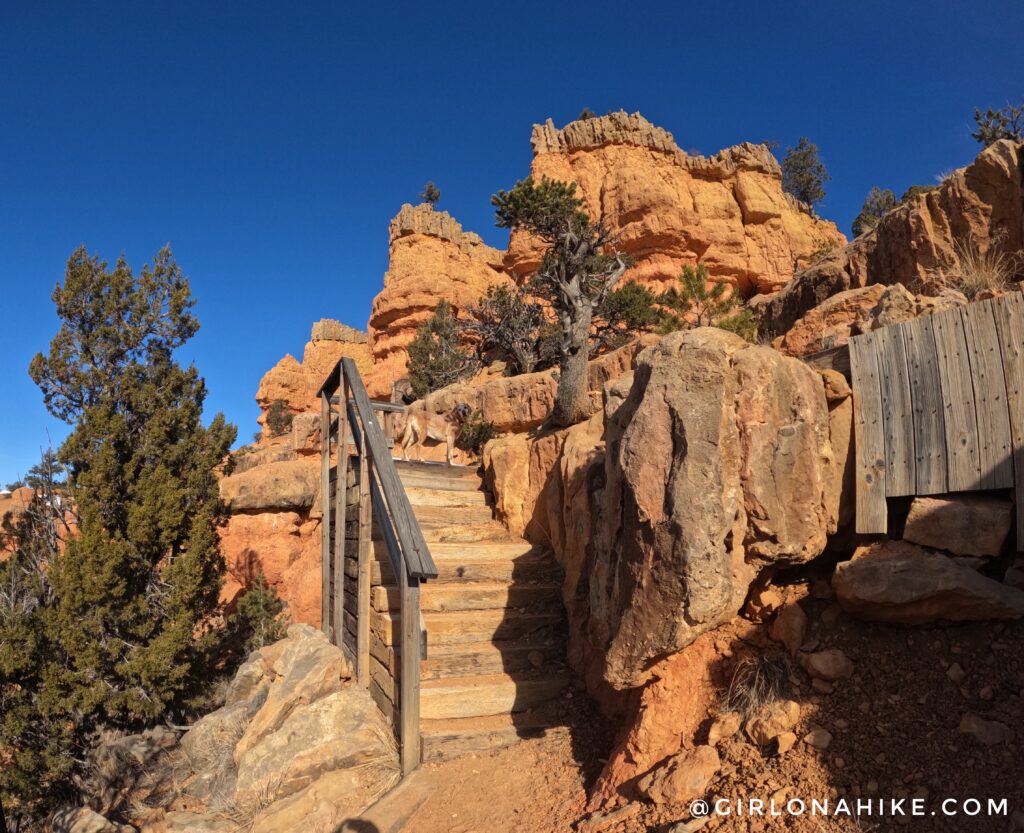 There was a section of built-in stairs that was kinda fun.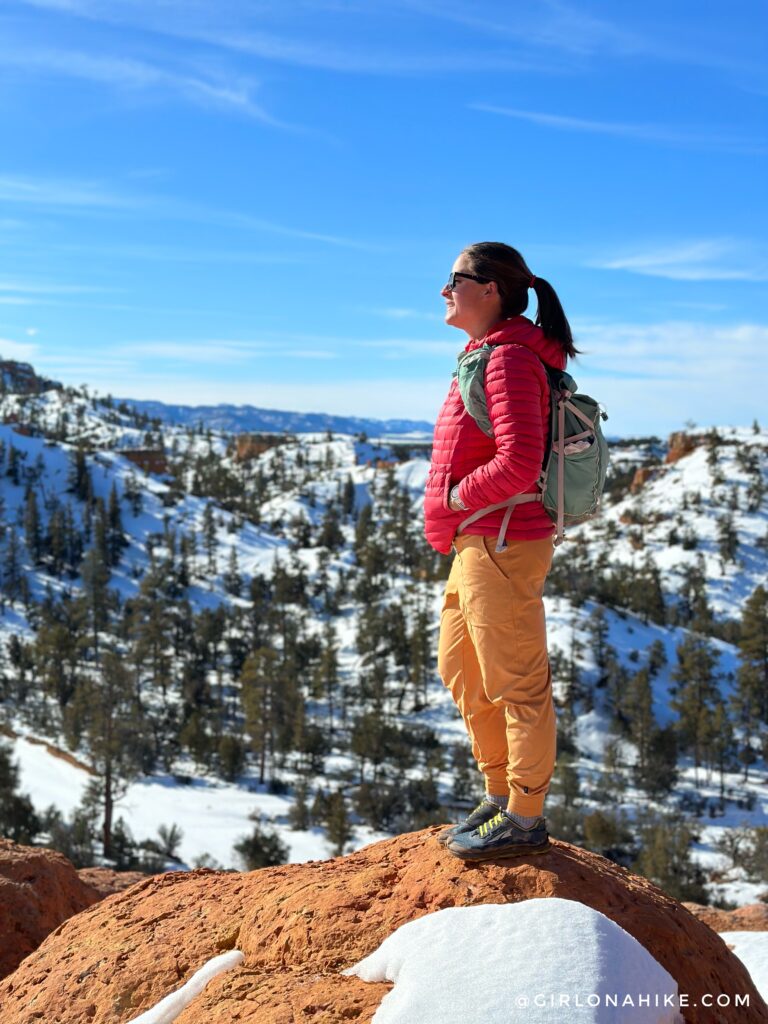 Lots of good photo opportunities! I felt like I haven't really seen the sun much this winter since it hasn't stopped snowing, so it felt so good to soak it in here.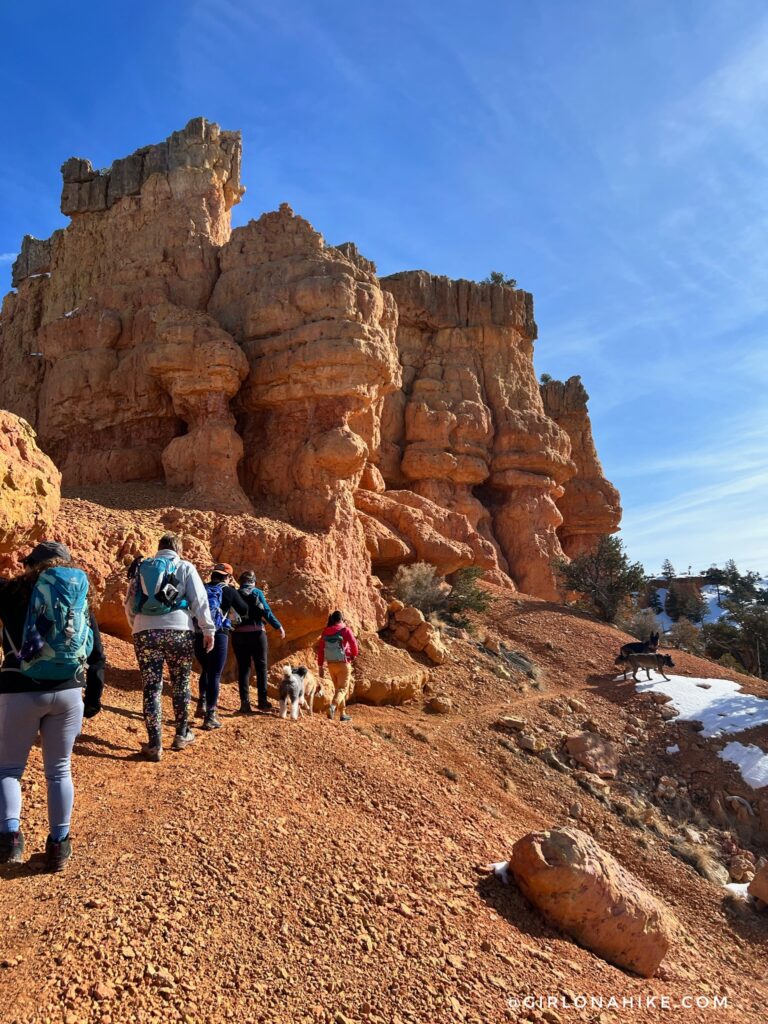 Exploring more of the Arches Trail. The nice thing about this hike is you can really choose your own adventure! There were so many side trails to check out.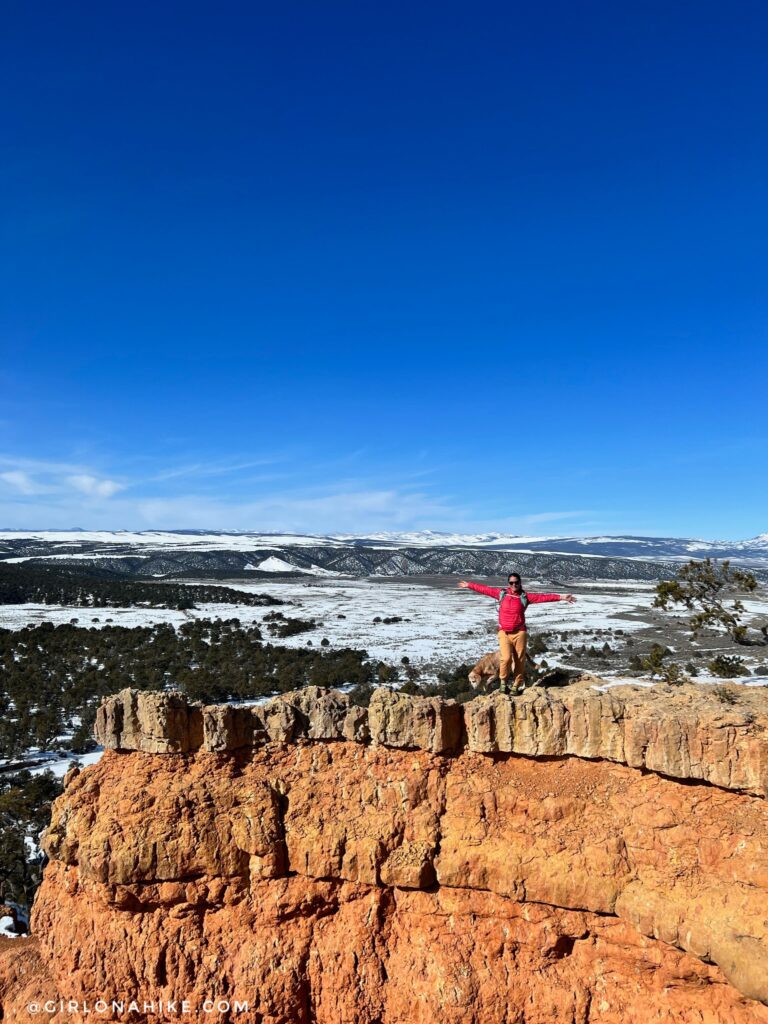 On the upper section with a great view looking West. I was very surprised by this trail – for how easy it was it sure offered a lot of great views and arches!
Trail Map
My track via Gaia GPS – the best tracking app! Get your app here for a discount.
Recommended Gear
Nearby Hike
Hiking the Panorama Trail, Kodachrome Basin State Park

Save me on Pinterest!