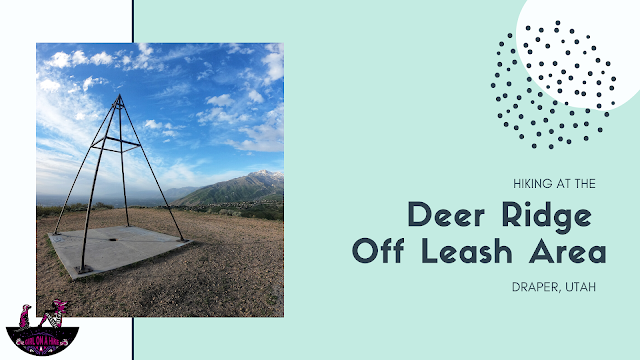 Hiking at the Deer Ridge Off Leash Area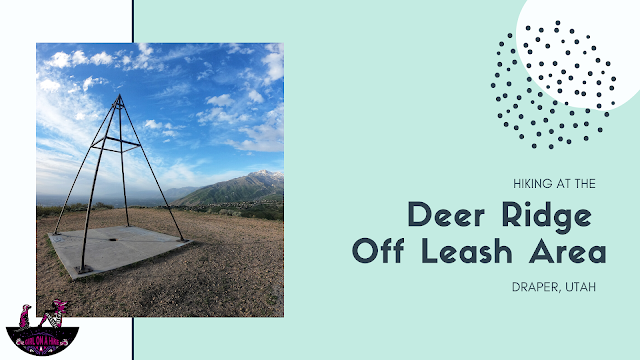 The Deer Ridge Off Leash Area is a fun area for hikers & bikers to explore above Point of the Mountain with their dogs and kids. 
About
From the ridge you can see into Utah and Salt Lake County. Sections of this area are both on and off leash, so pay attention to the signs and don't forget a leash. Kids are also able to walk this area, as the elevation gain is very gradual. You can also choose the distance of your hike, as there are many trails and nice lookouts to stop at. Most people enjoy hiking to the "alien tower", which has one of the best views of both Mt.Timpanogos and Lone Peak! This trail has zero water and very little shade, so its great for a sunrise or sunset hike with the pups. Bring plenty of water.
Directions
From SLC head south on I-15 and take exit 288. Turn right at the bottom of the ramp, and continue following Highland Drive. Continue for 3.4 miles on Traverse Ridge Rd. Turn right at the stop sign for Deer Ridge Dr. Drive 1 mile to the very end of this road where the trail begins. Here is a driving map.
Trail Info
Distance: 2+ miles RT
Elevation gain: 600 ft
Time: 1+ hours
Dog friendly? Yes! There are both on & off leash sections
Kid friendly? Yes!
Fees/Permits? None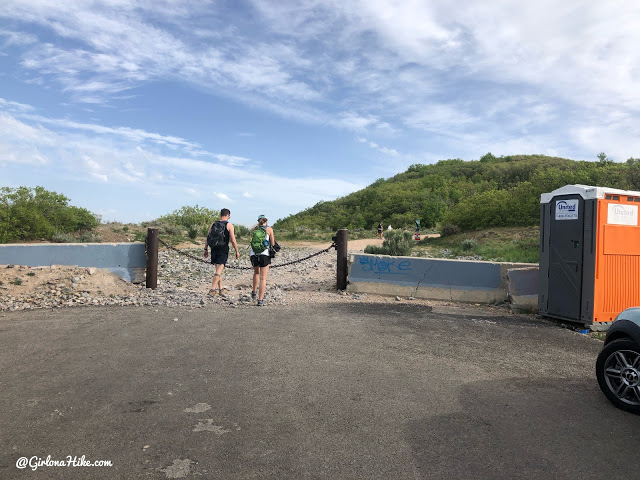 The trail begins at the cement blocks, at the end of the road.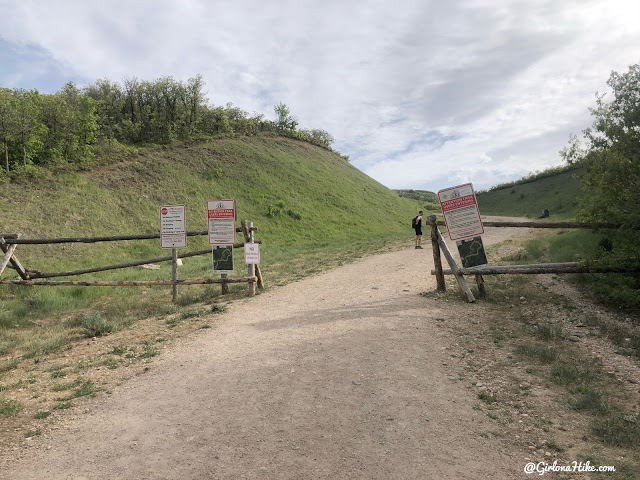 Pass through a fence area – everything is very well signed to let you know when dogs can and can't be off leash.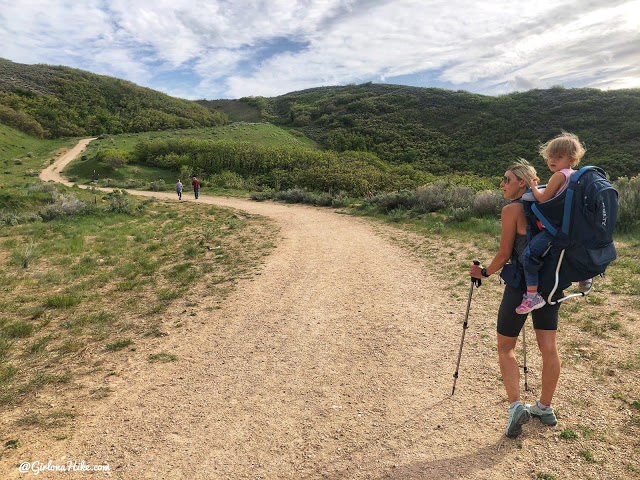 The main trail, which creates a small loop, is off leash.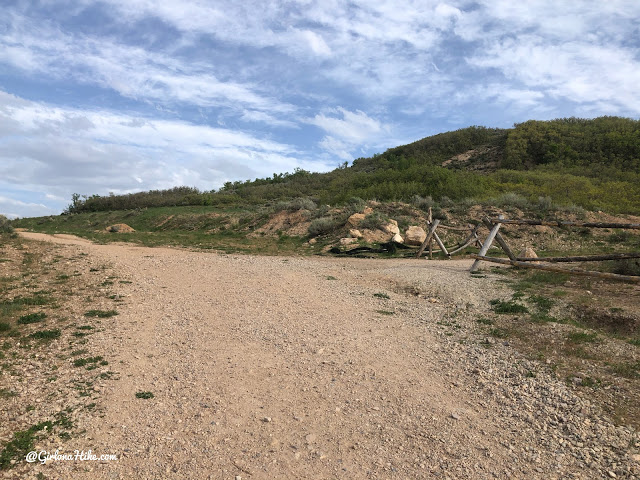 If you veer off the main loop, dogs are required to now be on-leash. Again, there are signs letting you know. We turned right here and went over to a small lookout.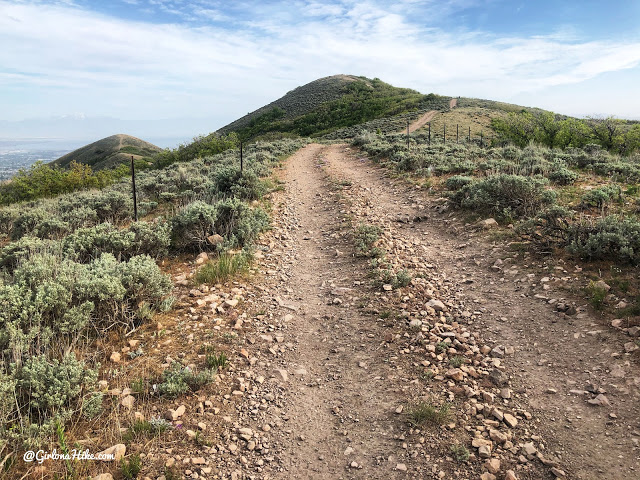 Heading up to Peak 6,562 ft.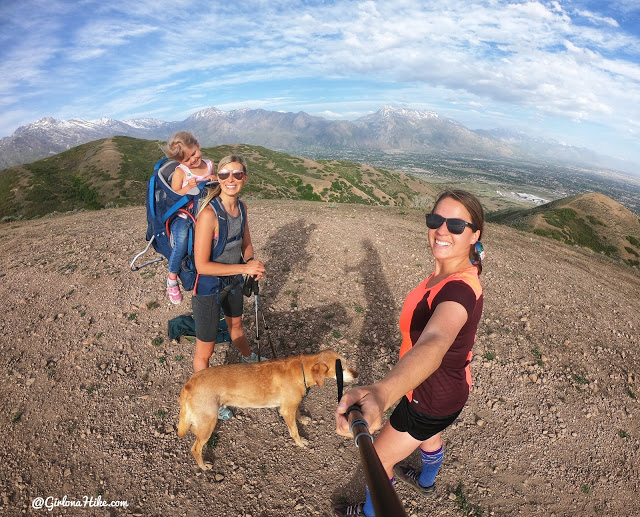 Great views from here with my friend Jill!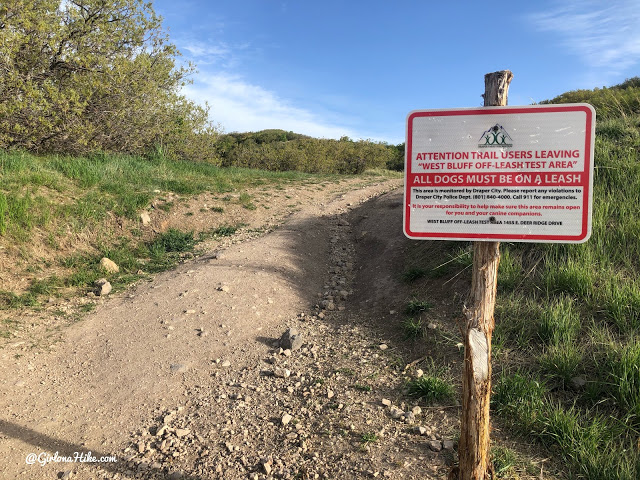 Next we went back to the main loop, then veer off to the next right to see the Alien Tower.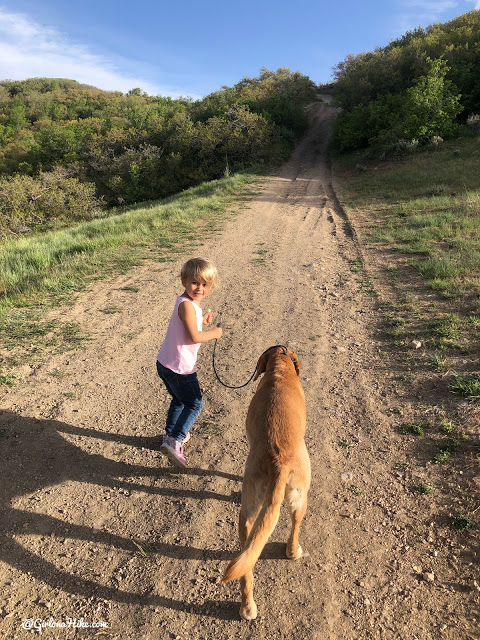 Poor Charlie – back on leash. Katie loved leading him the way though!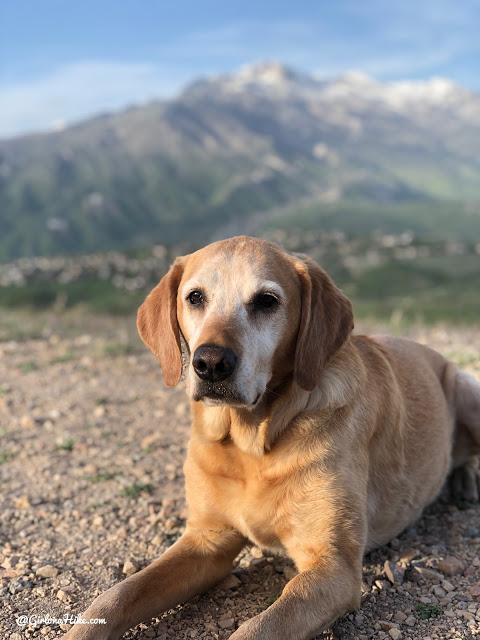 Great spots along the way to snap some photos.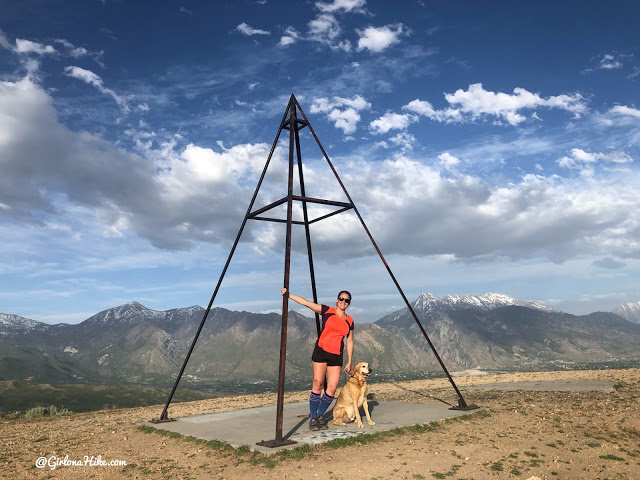 The "Draper Alien Tower". This type of tower is actually called a "Triangulation Tower" – you can learn more about them here. You'll see these on a lot of Utah peaks.
I'm loving my new compression socks from Lily Trotters! Get 10% off your order using my code, "girlonahike", at checkout!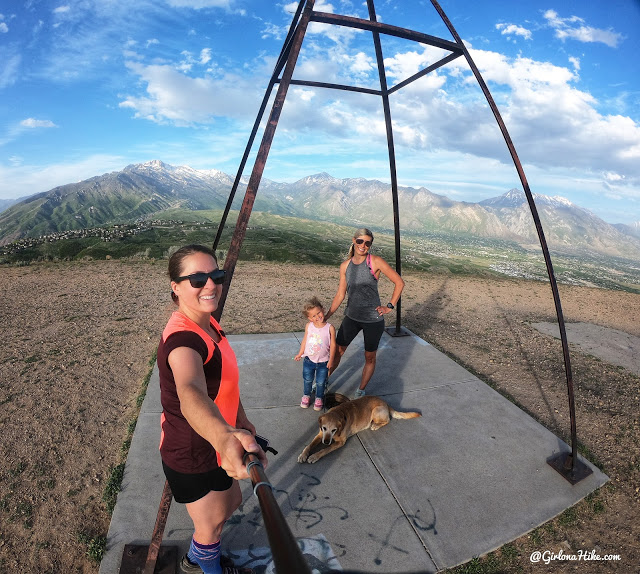 Girls day on the trail!
Trail Map
My track via Gaia GPS – the best tracking app! Get your app here for a discount.
Recommended Gear
Nearby Hike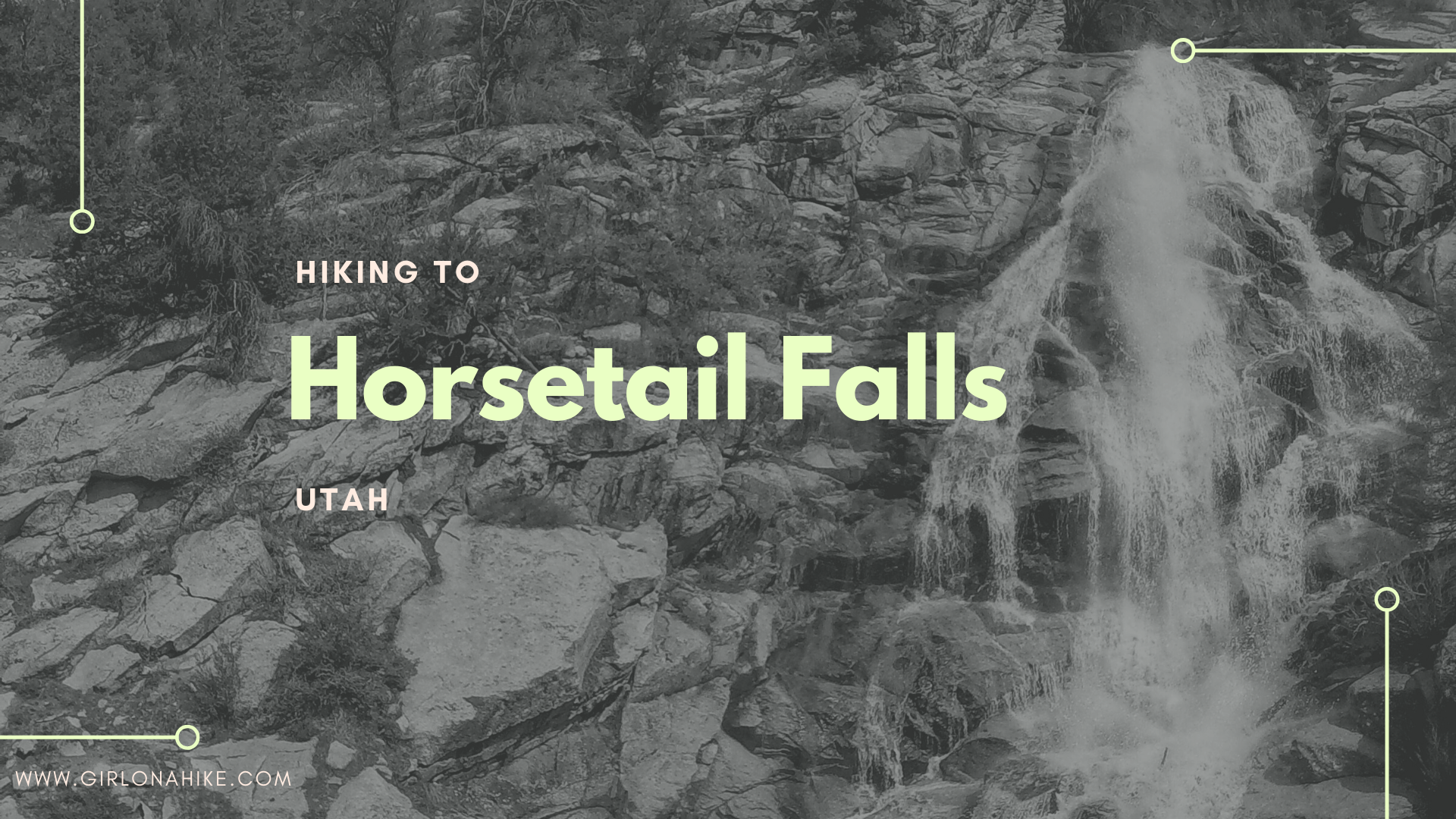 Save me on Pinterest!