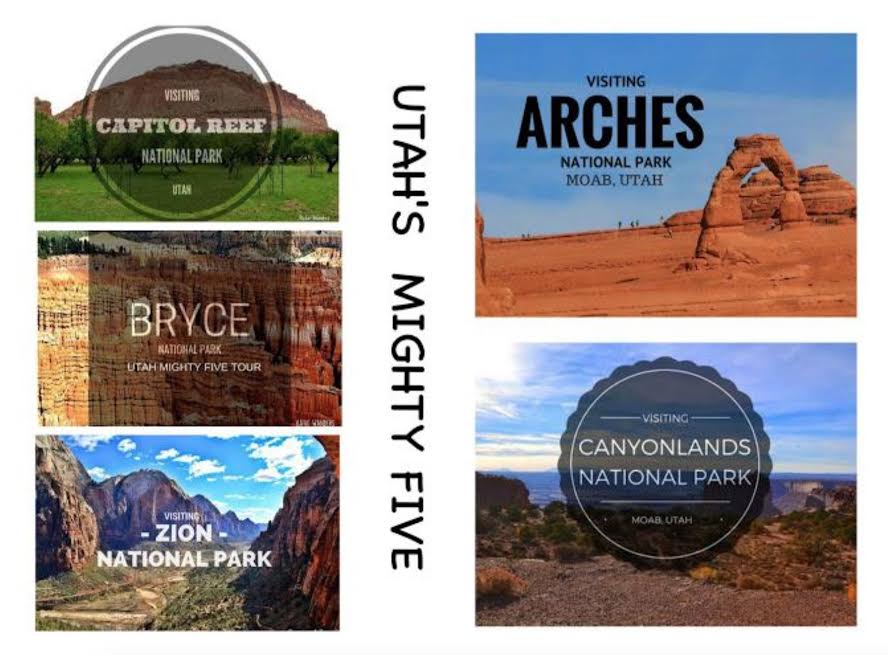 GUEST POST by Katie Wanders

Katie Wanders follows New England native, Katie, around the globe. Katie swapped her oceans for mountains and moved to Utah for two years to see what "Life Elevated" was all about. Katie Wanders follows trips around the American West, adventures along the coasts, trips abroad, and showcases her love of New England. Currently, you can find her in a 2016 Penske truck with her dog and cat, wandering around National Parks and making her way back to the Atlantic. You can follow all of her adventures on 

Facebook

, 

Instagram

, and 

Pinterest

!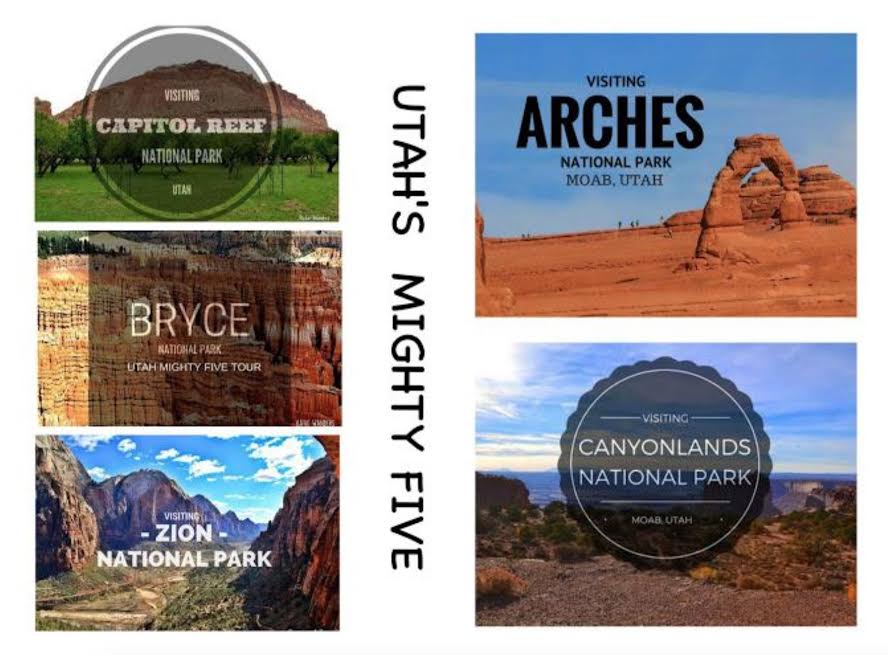 The Might Five isn't the title of the next best-selling movie, but Utah's fun slogan for a trip to all five of it's National Parks. If you look at the number of National Parks by state, California comes in first with 9, Alaska in second with 8, and Utah comes in a respectable third place with 5 National Parks.
Not only does Utah have five National Parks within its state borders, but each one is so different. From the orchards of Canyonlands, to the higher altitude and Hoodoos of Bryce, each park is so unique in its geography, hiking, and overall "vibe". If we are talking strategy, there are a few different ways to see these National Parks, and there is no "right way". Some people aim to see all five in one week long trip (

VisitUtah.com

 put together an awesome itinerary for visiting the 5 parks over seven days…with a few extras like

Monument Valley

and

Natural Bridges

thrown in there too). 

Or like many Utah residents, and how I chose to conquer the Might Five, you spread it out over and really "get to know" each park and the awesome areas in between them. I liked this strategy because it allowed me to see each park in what I thought was their "best" season. Arches and Canyonlands are perfect in late Fall, early Spring, or even in Winter as the temperatures are cool and there are much less crowds. But Bryce is a bad choice in Winter because of it's high elevation and snow locked roads. Overall, Spring and Fall are the best times to visit the parks, with summer being the worst in my opinion due to the heat, kids out of school, and the large crowds. Either way you do it, in one quick shot or over time, a tip to Utah's Might Five should be on everyone's bucket list. Let's get to know each park a little better.
ARCHES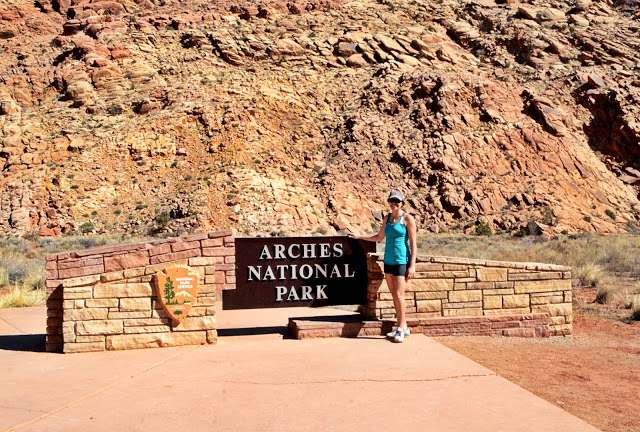 Arches National Park is home to the famous Delicate Arch, fashioned on many Utah license plates and iconic posters featuring the West. I loved the varied landscape and the thousands of arches around the park. In fact, over 2,000 natural stone arches can be found in this park which can be seen right from your car, or on some of the hiking trails throughout the park. Read more: Arches Part I and Arches Part II.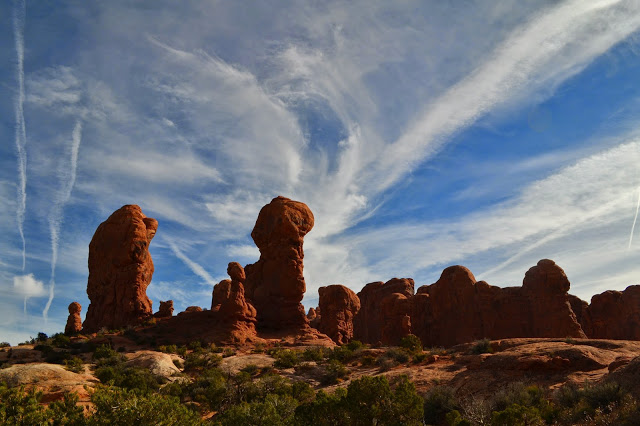 Exploring the park.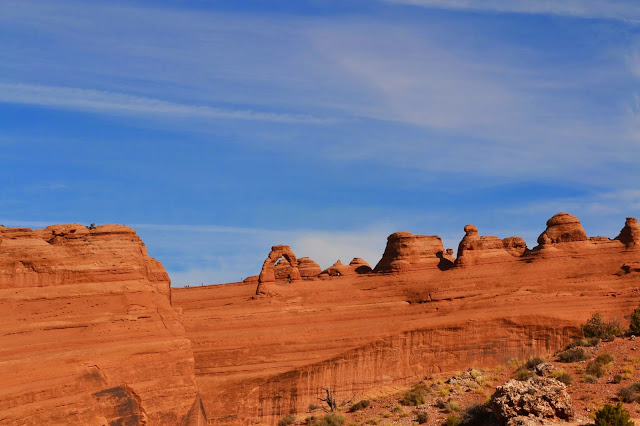 Delicate Arch from afar.
Canyonlands

Canyonlands was huggggeee, and in the same area as Arches (Moab is an amazing place home to two National Parks, Dead Horse State Park, and other awesome activities for the outdoor enthusiast). Canyonlands has two different sections that are quite far apart – The Needs and Island in the Sky (you need a few days if you want to tackle both). We went to the popular Island in the Sky section, and absolutely loved the amazing geography in the park. Canyonlands is home to the famous Mesa Arch where you can see this arch and killer sunrises. I drooled and dreamed about coming back to bike the famous White Rim Trail. Read more:

Canyonlands Part I

&

II

.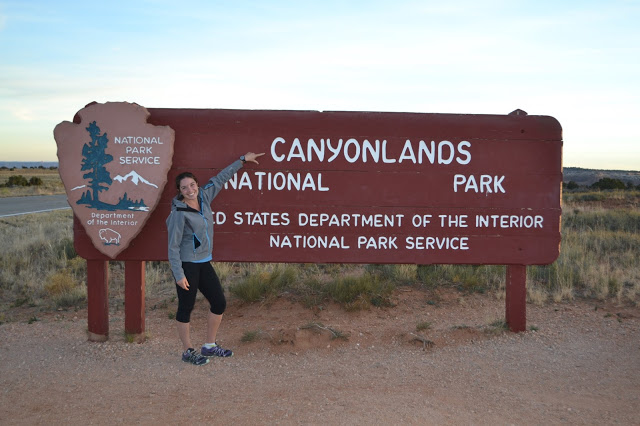 Official entrance sign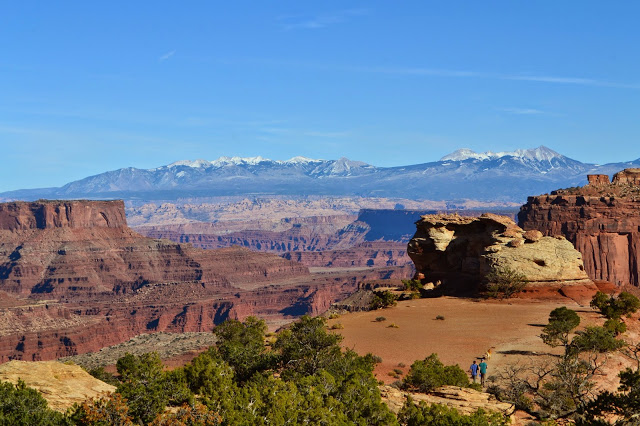 Expansive views.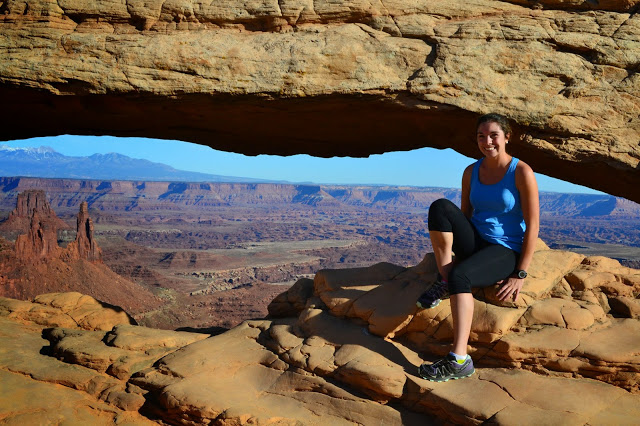 Mesa Arch
Capitol Reef

Capitol Reef is one of the least visited, and least known, of the Utah National Parks. It is also the cheapest, entry wise, and so different from the other parks. Capitol Reef offers green luscious grass along the Fremont River, with several orchards that are open to the public for picking (we were there just in time for apple season in the Fall). You also find the beautiful rock formations, great hiking trails, and history in the various petroglpys around the park. Capitol Reef is a great spot for solitude and sunshine in grassy fields against red rock walls. Read more:

Captiol Reef National Park

.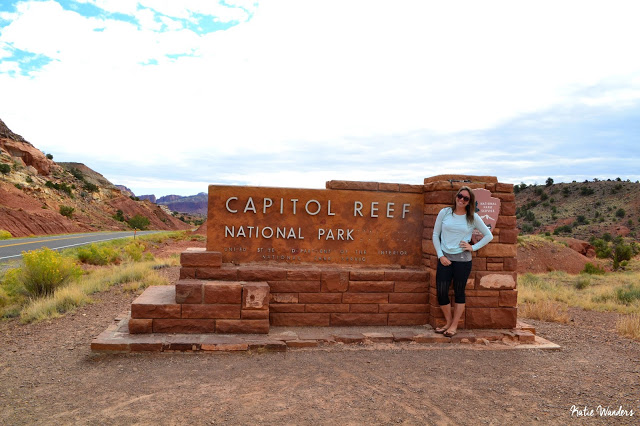 Official entrance sign.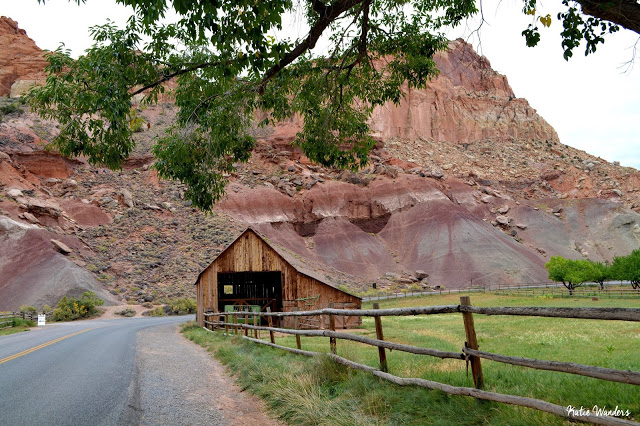 Barn in the park.
Zion

This park is the most popular in Utah and for good reasons. Zion is so many sorts of beautiful. Between the Virgin River that flows through the park, to the famous hike to Angel's Landing, The Narrows, and the

Subway

, Zion is on top of many travelers' list. It is busy, but the views down the canyon are something you need to see for yourself. Don't forget about Kolob Canyon, the northern section of Zionn off I-15! Read more: The Riverside Walk, Emerald Pools, Angel's Landing, & Information.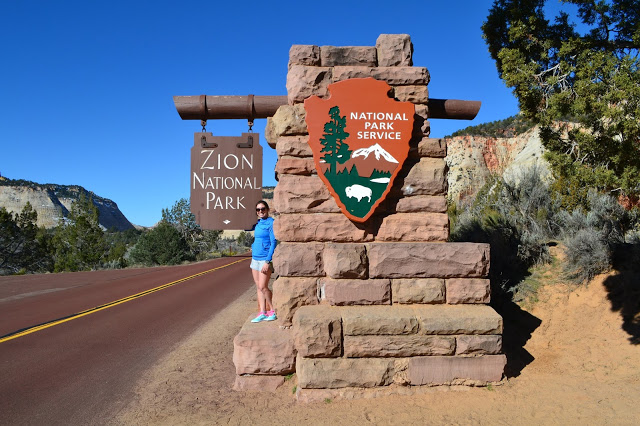 Entering Zion!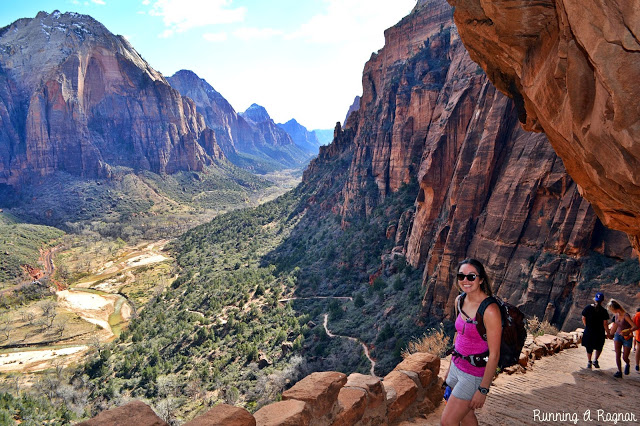 Hiking Angel's Landing
Bryce 

Bryce was my favorite. I have to say, all the National Parks are amazing, but from the moment I walked into this National Park, I was in awe of the beautiful hoodoos and gorgeous geography of this park. You can walk from sunrise to sunset point and look into the amphitheater of hoodoos (the tall spiny rock formations). The 14 mile scenic drive was amazing, with arches and vistas. Bryce is also home to one of the best 3 miles hikes; a trail down into the amphitheater among the hoodoos. Read more about Bryce Canyon National Park.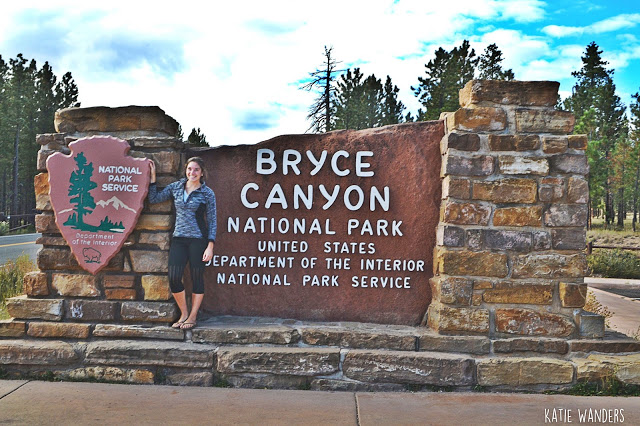 Entering Bryce!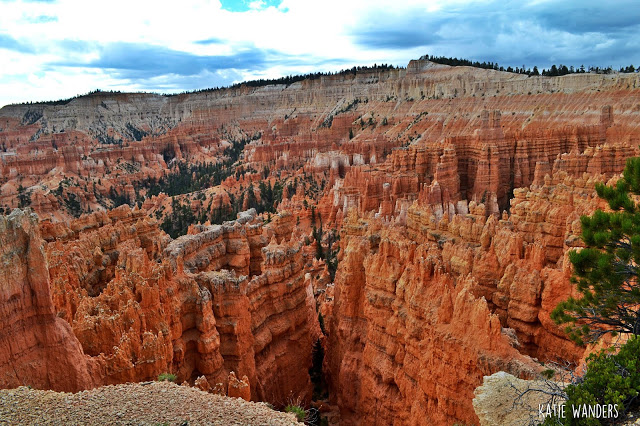 Looking into the amphitheater.

Utah has some of the most beautiful and varied landscape I have ever seen. And what better way to experience Utah than through it's five National Parks. The Might Five is a must do for any Utah resident, National Park fan, or outdoor enthusiast. Happy Traveling, and don't forget your National Park Passport!

Katie @

Katie Wanders