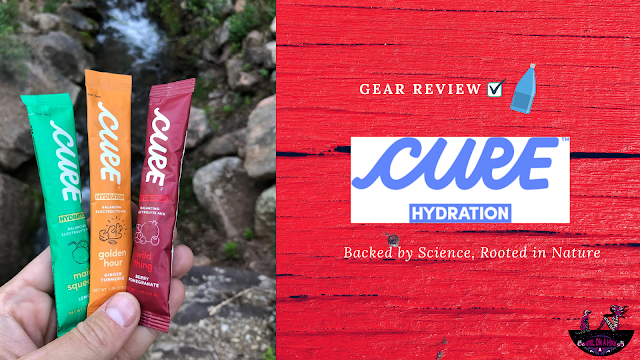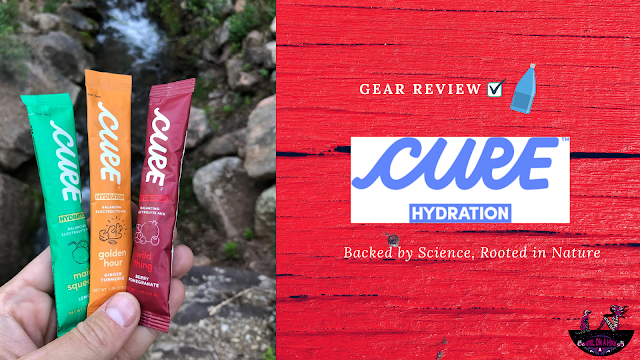 Cure Hydration is one of the newer electrolyte drink powders on the market, and I'm always on the lookout for new brands to try. In summer, I always carry electrolytes with me for hotter days, when I work really hard and sweat a lot, or am higher up in elevation to prevent elevation sickness. I also enjoy new flavors to get that spitty taste out of my mouth and keep me hydrated when I don't feel like drinking plain water.
I discovered Cure Hydration through Instagram, and knew I had to give them a try. Most hydration powders or droplets are fizzy, and I can't stand a strong fizz taste and texture, so these were perfect. Let's dig into why Cure is the best cure for your health and hydration! Read all the way through to get a 20% off discount code!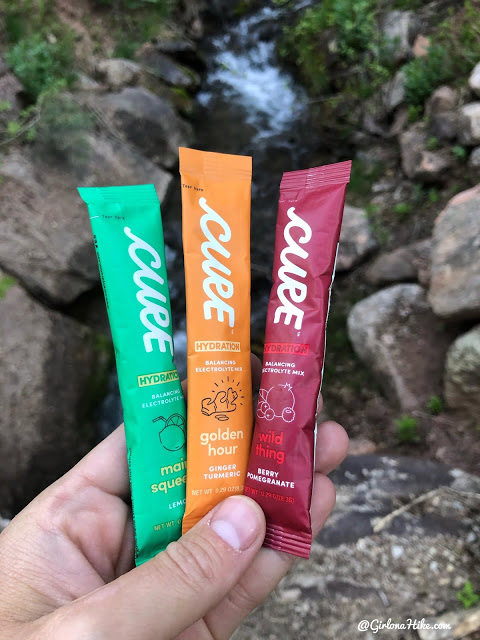 Two main reasons I am loving Cure – no fizz, and it's one of the few electrolyte powders that contains organic coconut water powder as the very first ingredient. I'll be honest – I can't stand normal canned/bottled coconut water but I want the nutrients so adding the powder into these mixes is the perfect combo for me. No plain coconut water taste, but all the nutrients! In fact, all ingredients are made with organic ingredients – also very hard to find in drink mixes.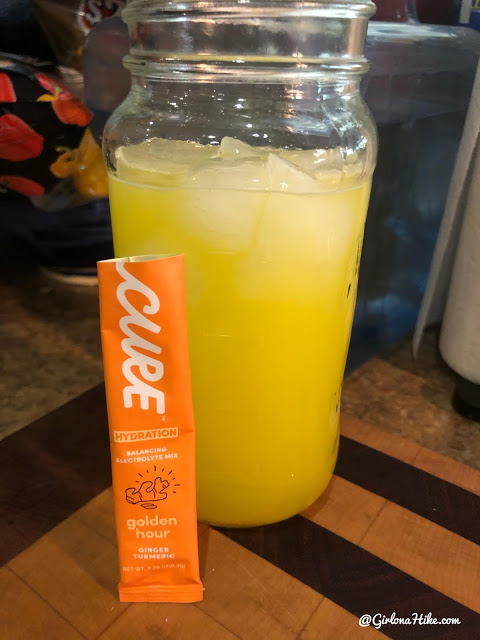 First up for testing was the Golden Hour – Ginger Turmeric drink mix. I wasn't sure I'd like this – I'm not a huge fan of either herb/spice. And wow – that yellow color sure pops. I was a little scared to try it. But, alas I gave it a try and was very surprised. It tasted like a very light orange taste, with a kick of the ginger at the end. It was definitely not as overwhelming and the name and color looks. I was pleasantly surprised. Would I buy this flavor again? Probably not, but it wasn't horrible either.
Cure Hydration makes every flavor vegan and contains no artificial sweeteners as well – huge plus for a recovery drink. Just as a comparison, Gatorade has 14 teaspoons of sugar, while Cure has zero!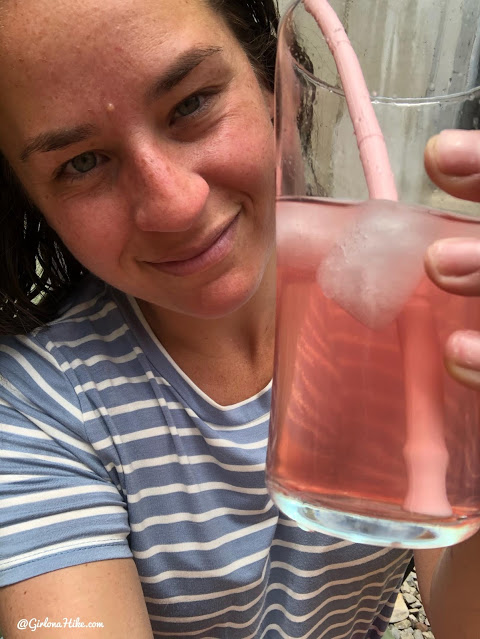 After one of my runs, I then tried the Wild Thing Berry Pomegranate. The color was way lighter, and the flavor…omg it was one of the best I've ever had for a drink mix! I was honestly blown away by this flavor, but I also love berry-anything. I probably drank this within 2-3 minutes. I love how smooth this tasted. One of the things about Cure Hydration is that it contains 4x the amount of electrolytes of leading sports drinks. Another win for active people!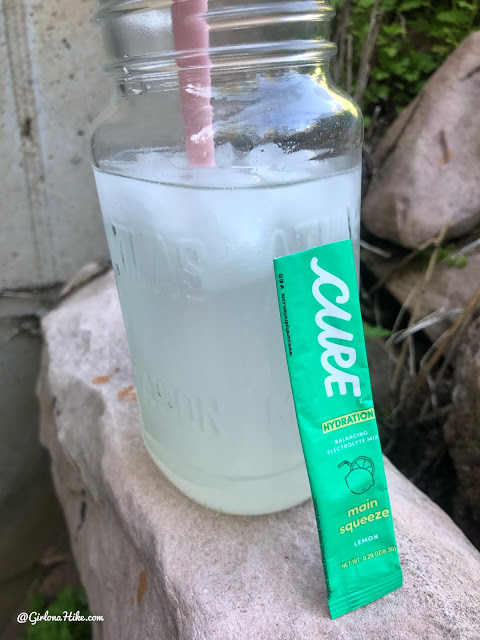 Each packet is perfect for a 16 oz water bottle or glass at home – no need to measure. If you prefer a stronger taste, use less water. You can also drink these mixes with hot water, I just prefer ice cold water especially after hiking/running.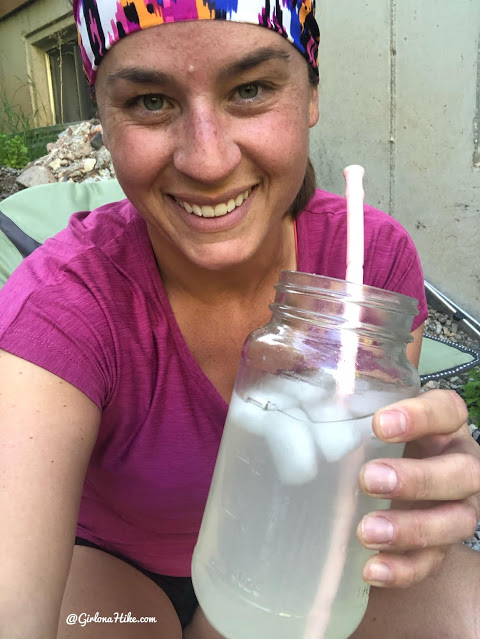 After a different run, the last flavor I tried was the Main Squeeze Lemon. This flavor was right in the middle for me out of the three – just ok. What else makes Cure Hydration the bomb? "Based on a formula originally developed by the World Health Organization, Cure maintains a precise ratio of glucose and electrolytes that is proven to hydrate 2-3 faster and more effectively than water alone." Perfect for all of us lazy, plain water drinkers out there!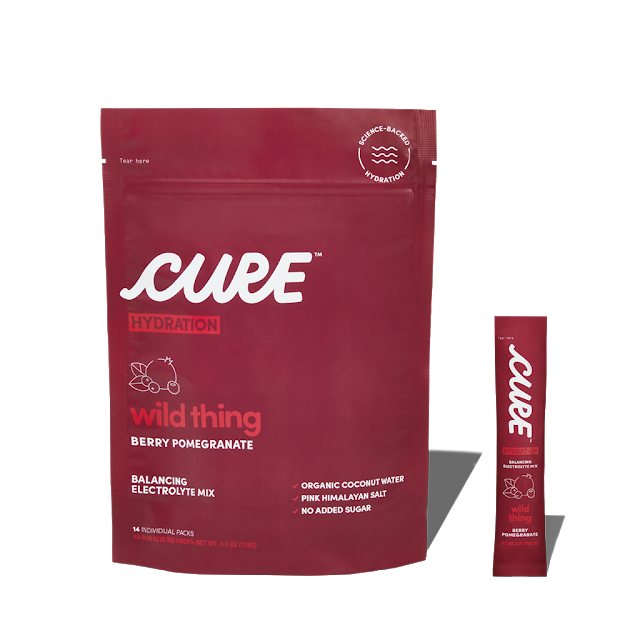 I ended up loving the Wild Thing flavor so much I ordered a big pack for 14 individual packs for all my future hikes/runs!

Get 20% off your order, use the code GIRLONAHIKE20 at checkout! Be sure to follow them on Instagram & Facebook.