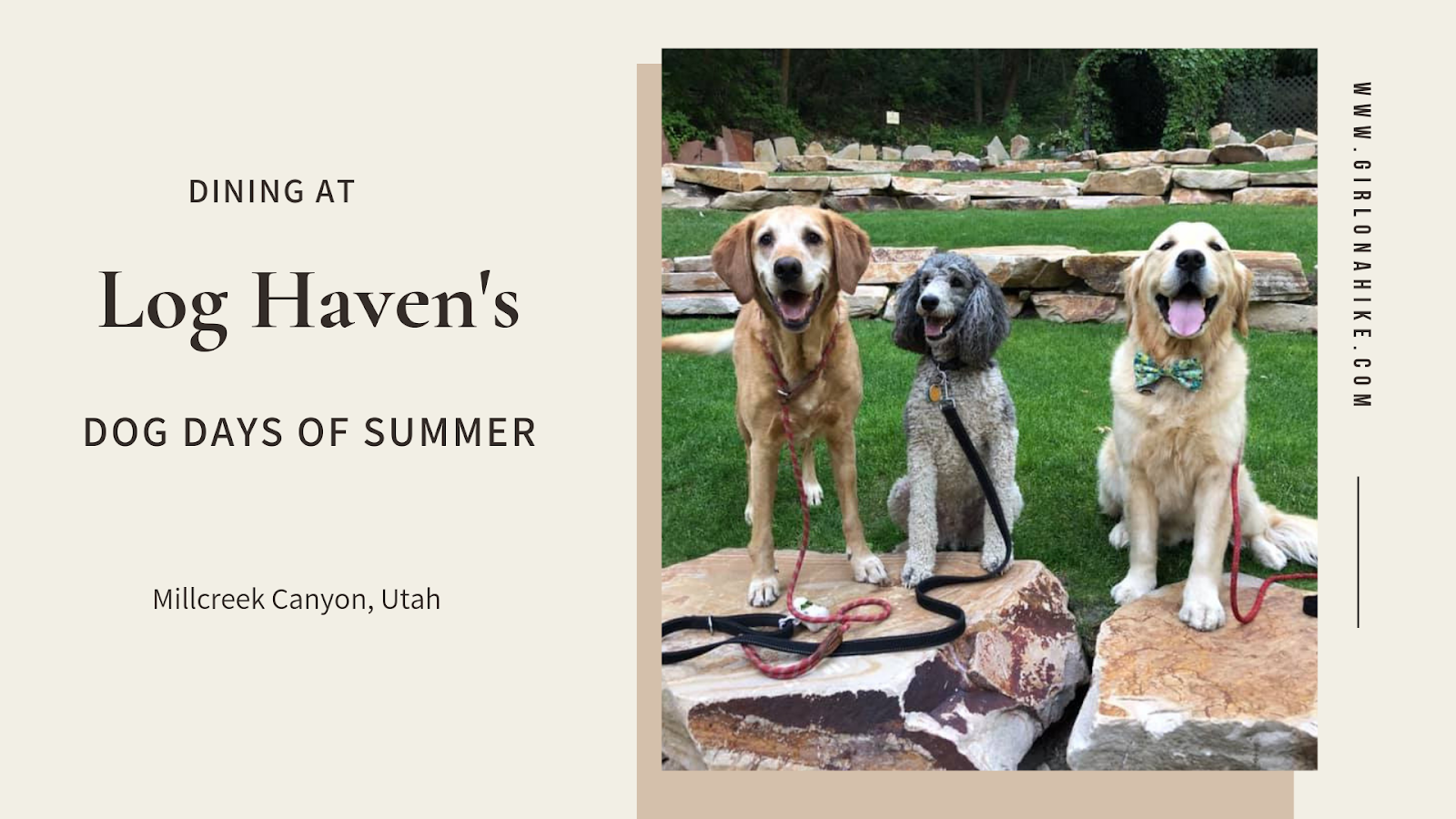 Dining at Log Haven's the Dogs Days of Summer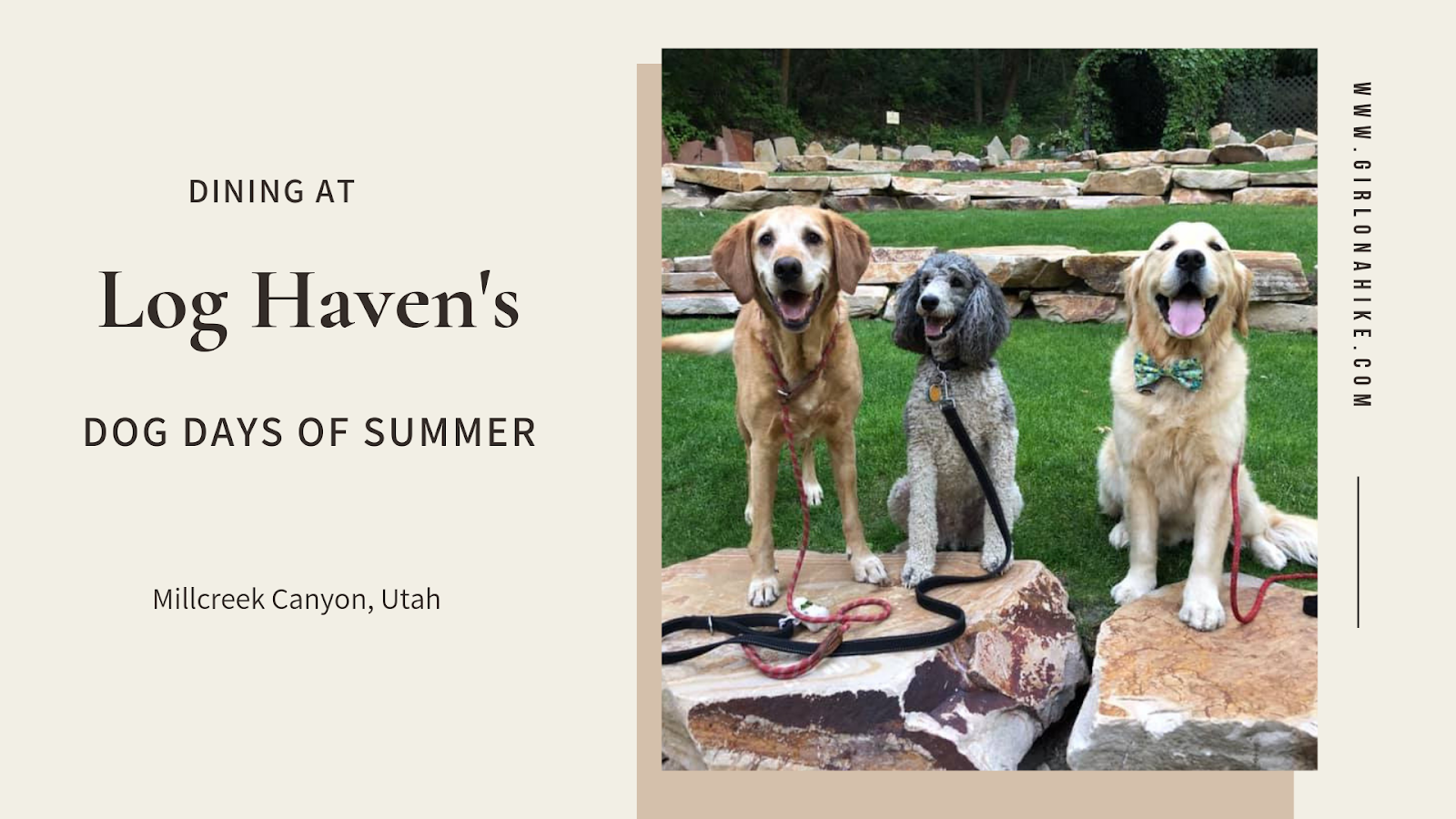 Log Haven is a popular restaurant located in Millcreek Canyon, Utah. Built in 1920, this log cabin hideaway was built as an anniversary gift for L.F. Rains' wife. Logs were shipped from San Francisco to SLC and hauled up the four miles by horse-drawn wagon. It was built at the base of cliffs and two small waterfalls. It was then used as a summer home for the family but when the Great Depression hit, an insurance executive named Gleed Miller bought the home and made additions to the home, also adding in an ice skating pond and stable. During the late 1980s it fell to despair – flash forward to the mid-90s and Margo Provost purchased the home and renovated it into a historic retreat and restaurant. 
About
Log Haven has continued since as a beautiful gathering place, often a favorite spot for wedding, anniversaries, and other celebrations. Log Haven also offers something unique – your dogs can join you in Summer for the Dog Days of Summer! Through the end of May through end of October, friendly dogs are welcome to join you for dinner on the deck where you are seating in the Log Haven Amphitheater. Reservations are required and are only available when special gatherings are not occupying the space.
To make a reservation for the Dog Days of Summer, call 801.272.8255, and you'll need to let them know how many people and how many dogs will be attending. Their website says that there is a special menu for dogs and they have discontinued that, however, it is still a a fun night out.
Directions
From Salt Lake City, UT head East on I-215, and take exit 4. Turn left at the bottom of the ramp, then left again on Wasatch Blvd. Turn right at the next light for Millcreek Canyon. Drive up the canyon exactly 4 miles and you will see Log Haven on the left (north) side of the road. Here is a driving map.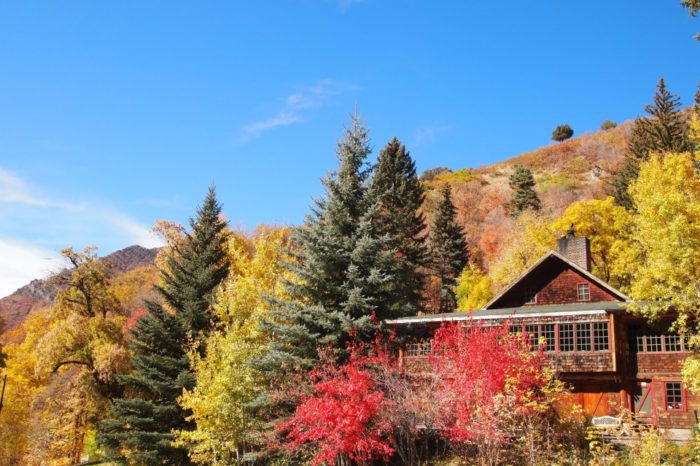 (Photo courtesy by Log Haven)
Log Haven sits at an elevation of 6,000 ft in Millcreek Canyon. The lodge is open and beautiful year-round.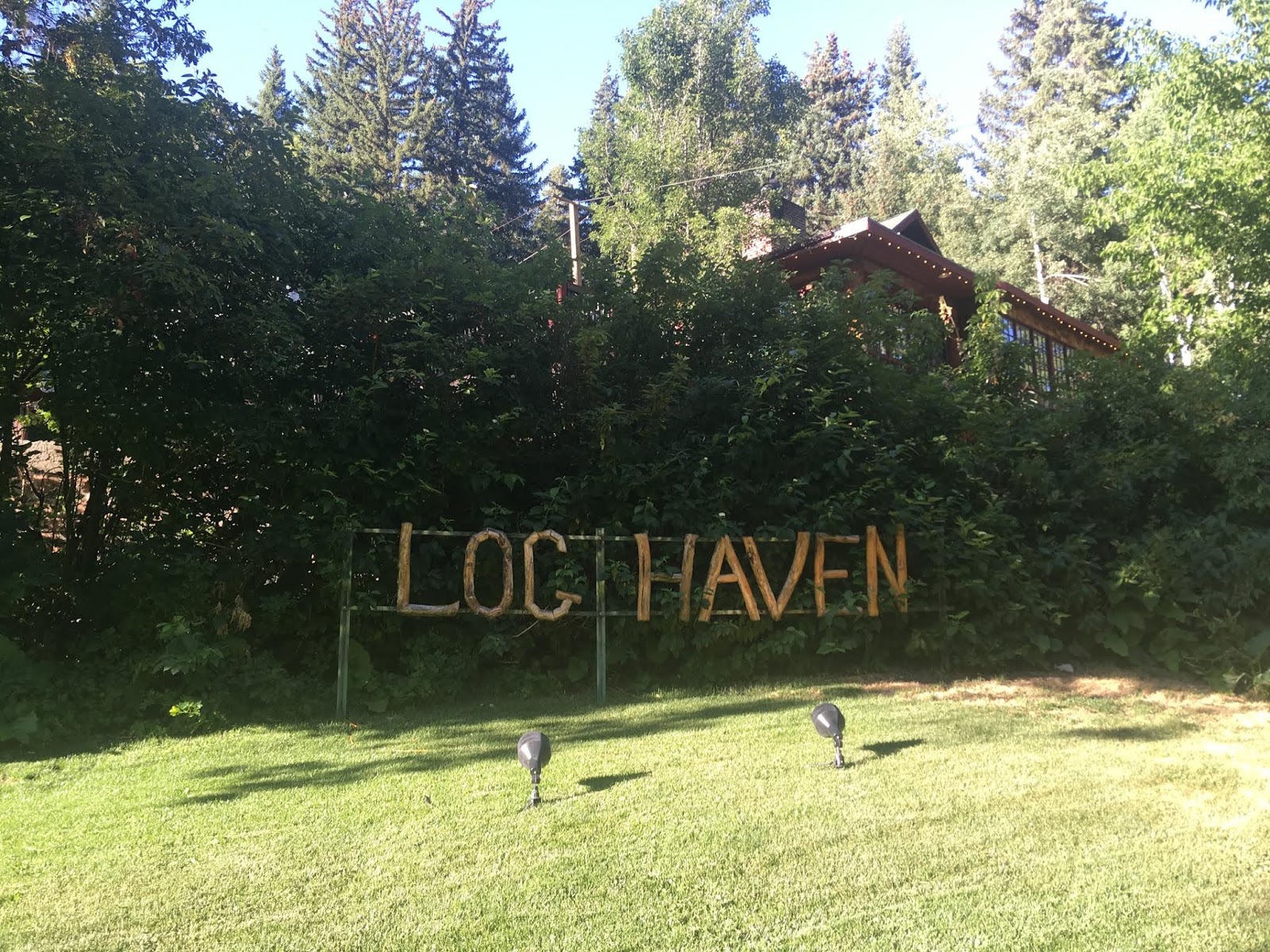 Ready for an evening out!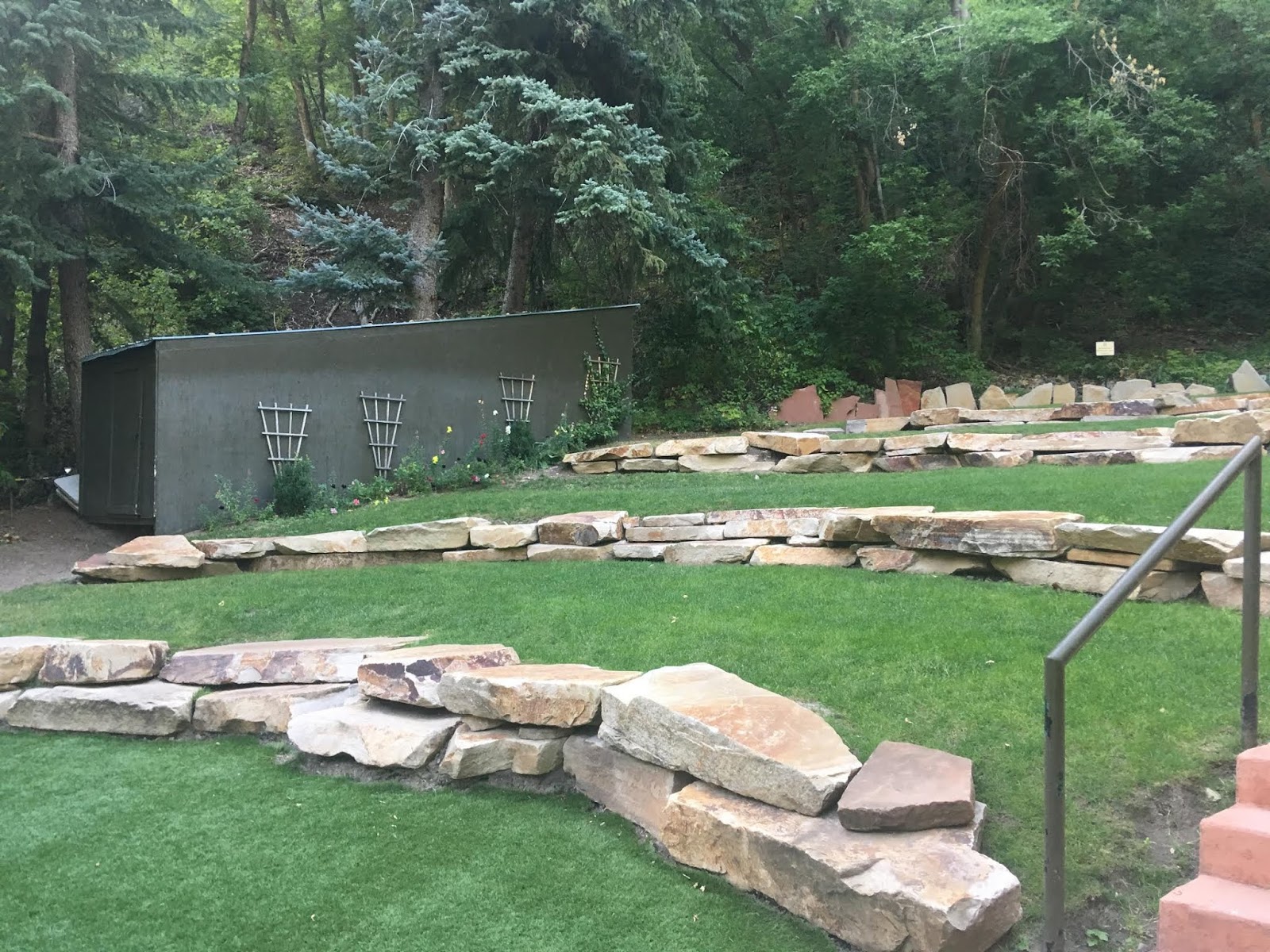 Exploring the amphitheater while we wait for friends to arrive. This is the same area used for weddings. A nice, 3-tier area surrounded by trees.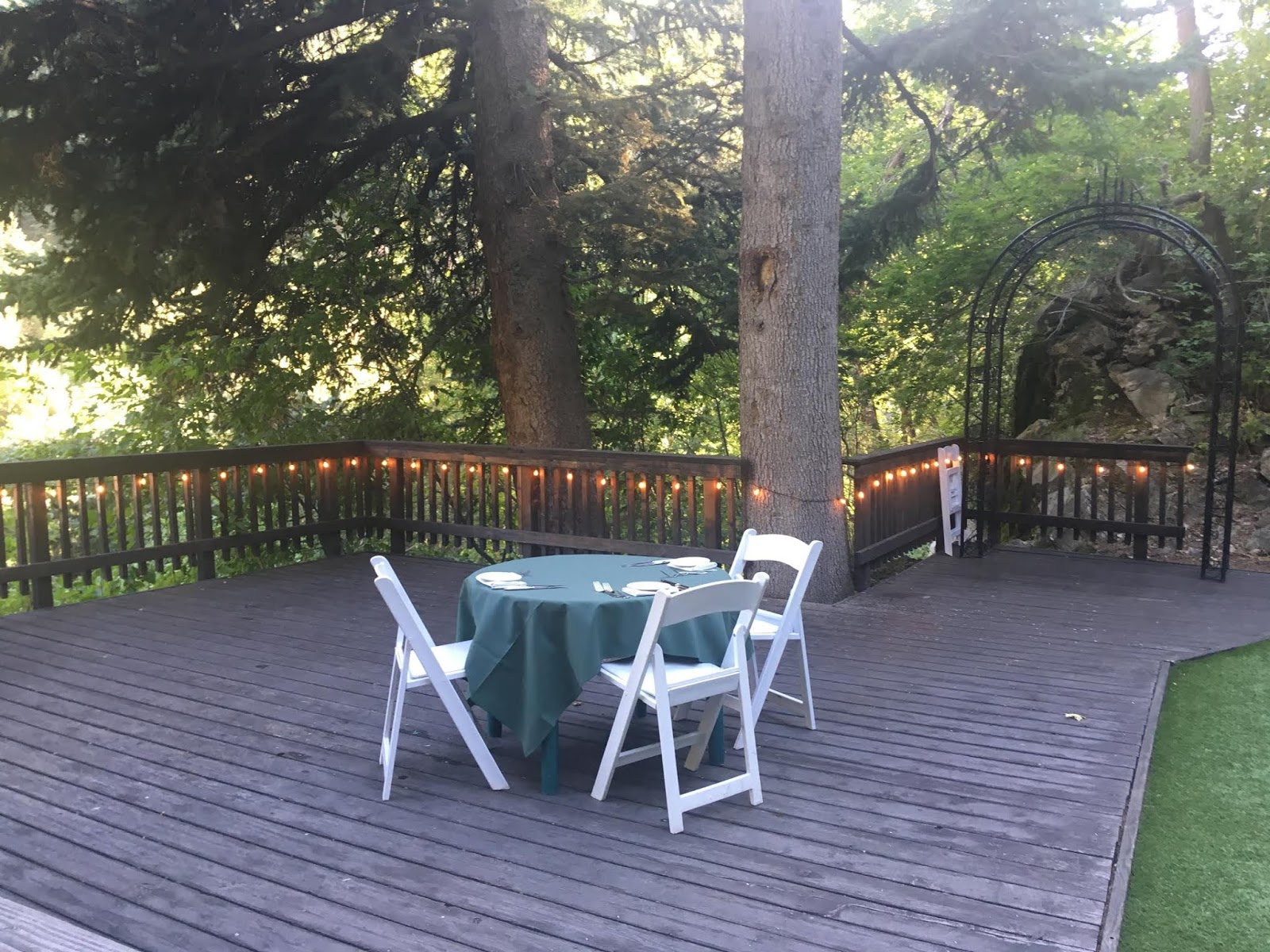 Wow, a private table for us and the dogs on the deck! A small waterfall is off to the right by the arch.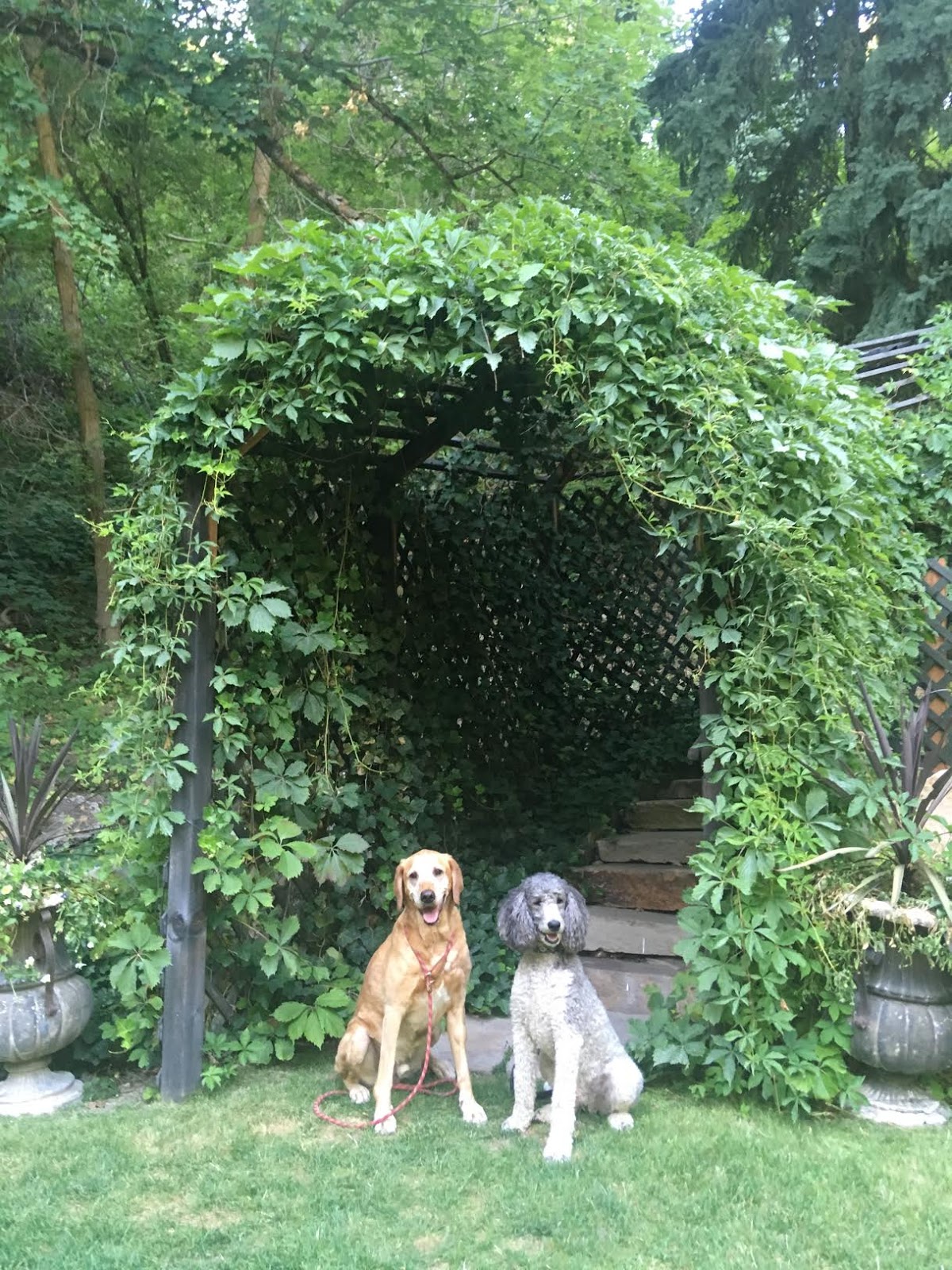 Charlie and Charlie pose under the arch tunnel.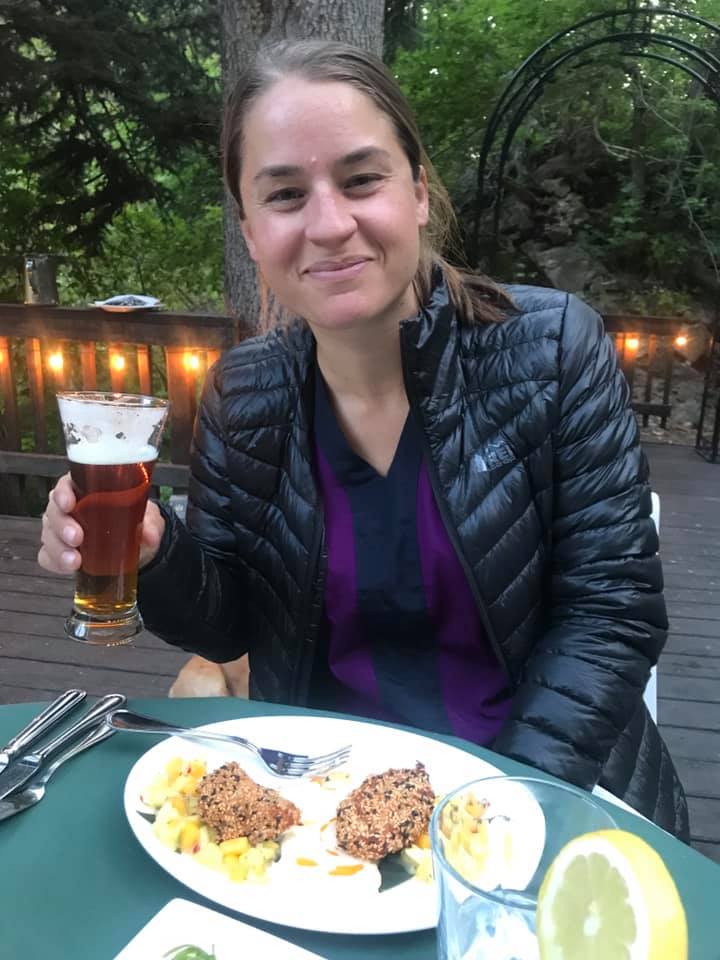 Ready to eat!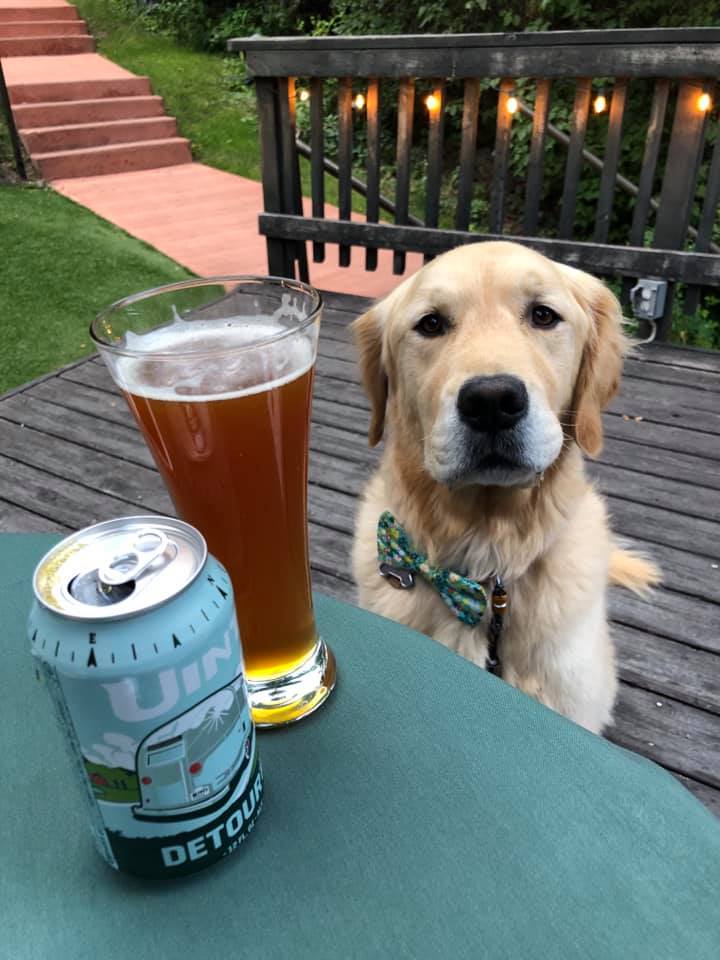 But first, Charlie get serious about beer.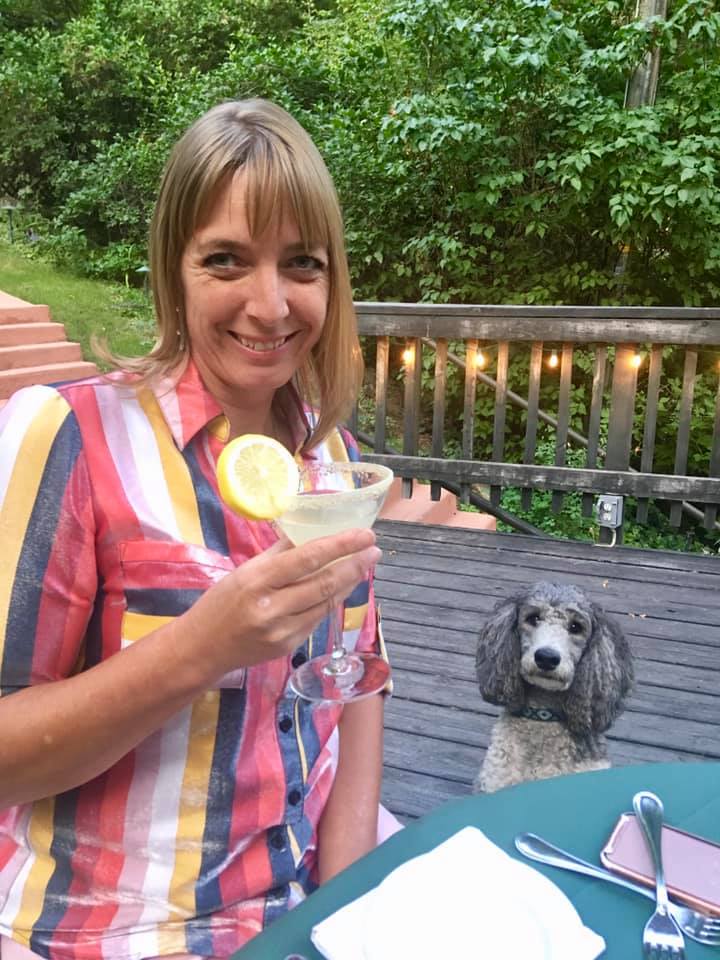 Julie and Charlie enjoy a Lemon Drop martini!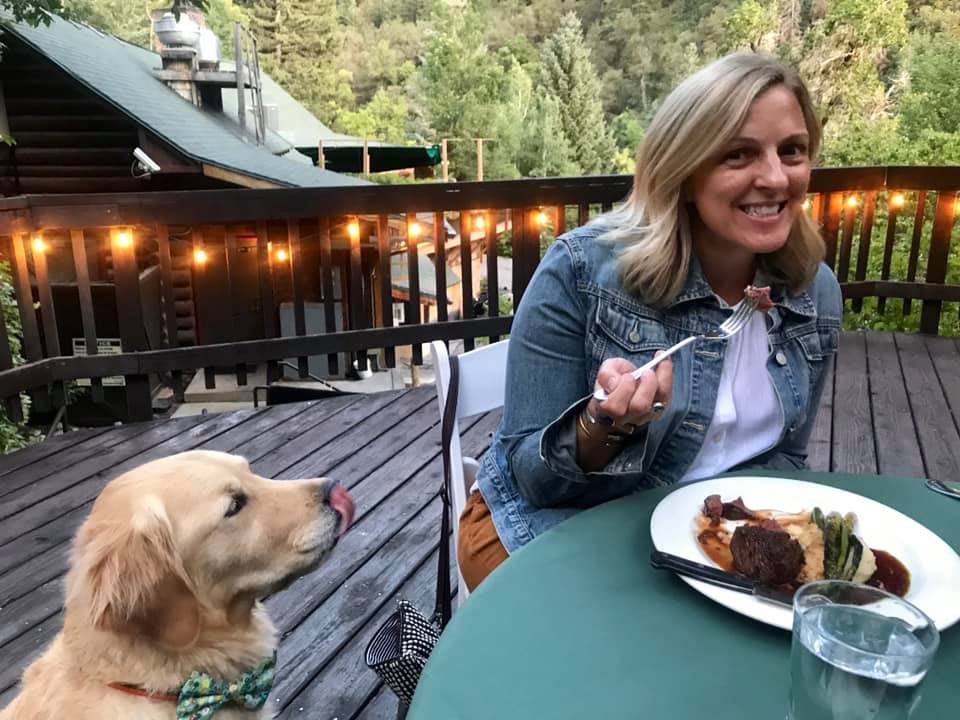 Charlie licks his lips and drools over his momma's dinner!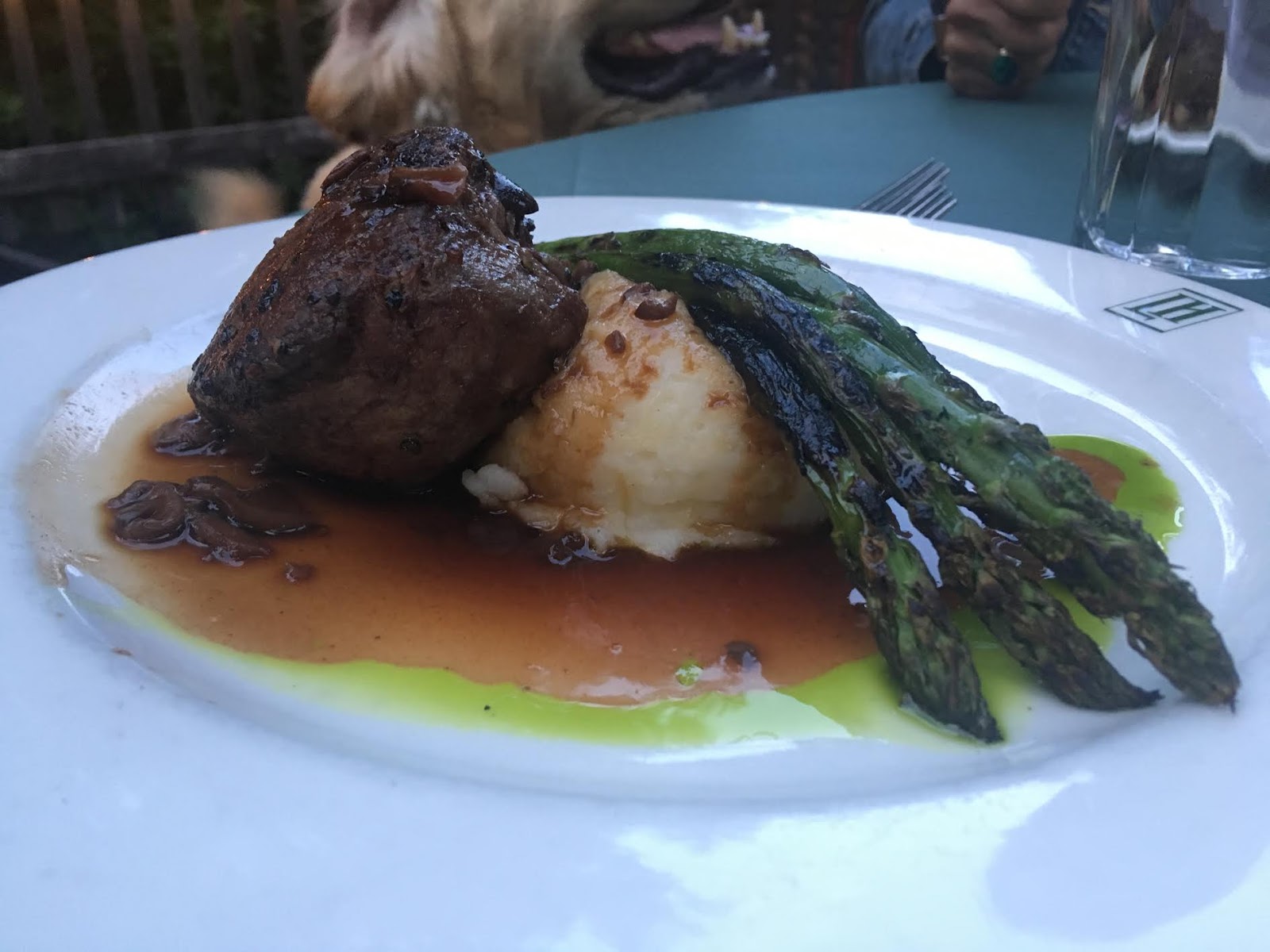 Filet dinner with mashed potatoes and asparagus.

Prices range from $11-20 for appetizers, and dinner plates from $26-45/plate.
Crab Cakes with aioli sauce and a mango salsa. Sooo good.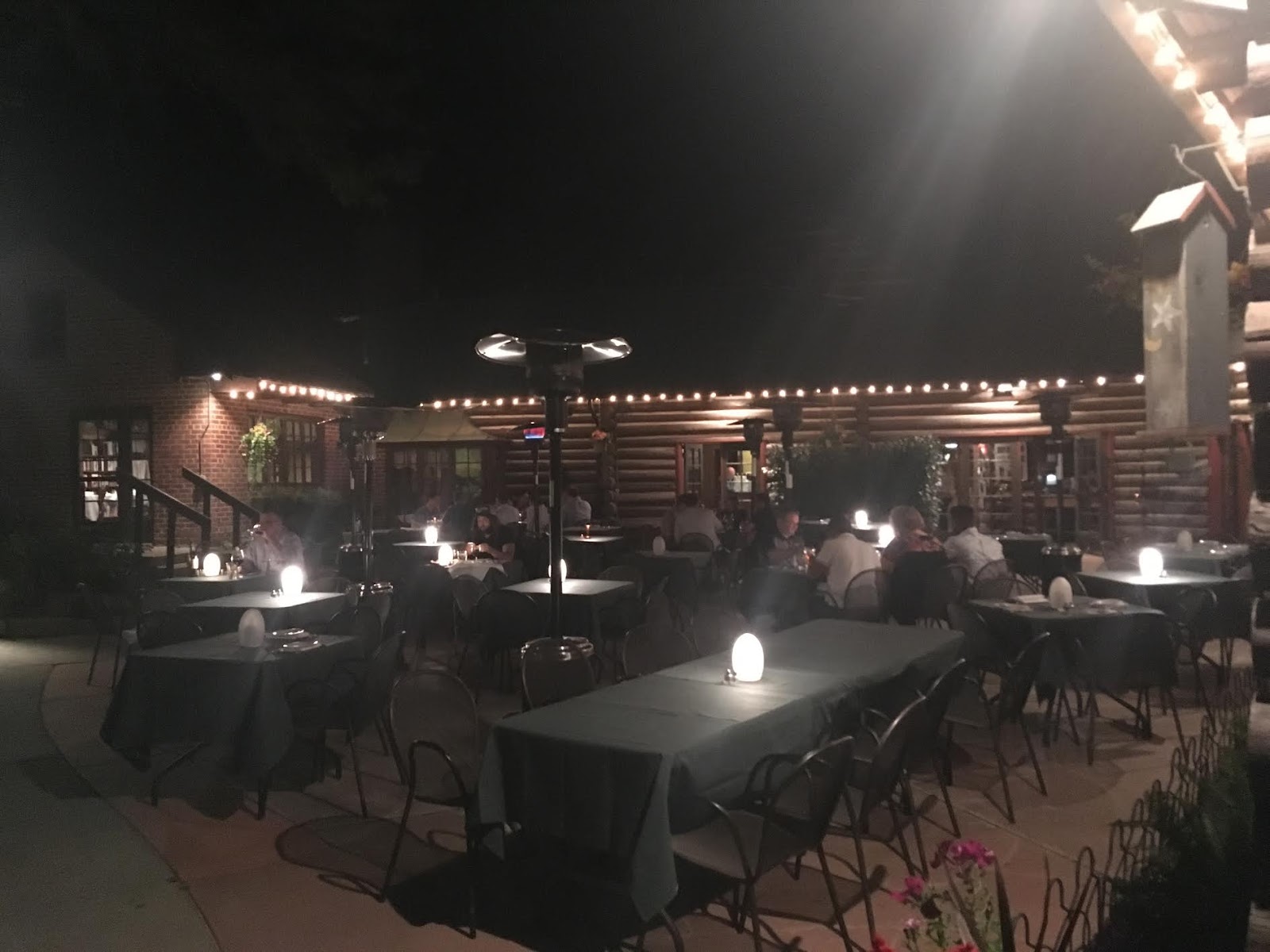 The regular patio area for customers without dogs.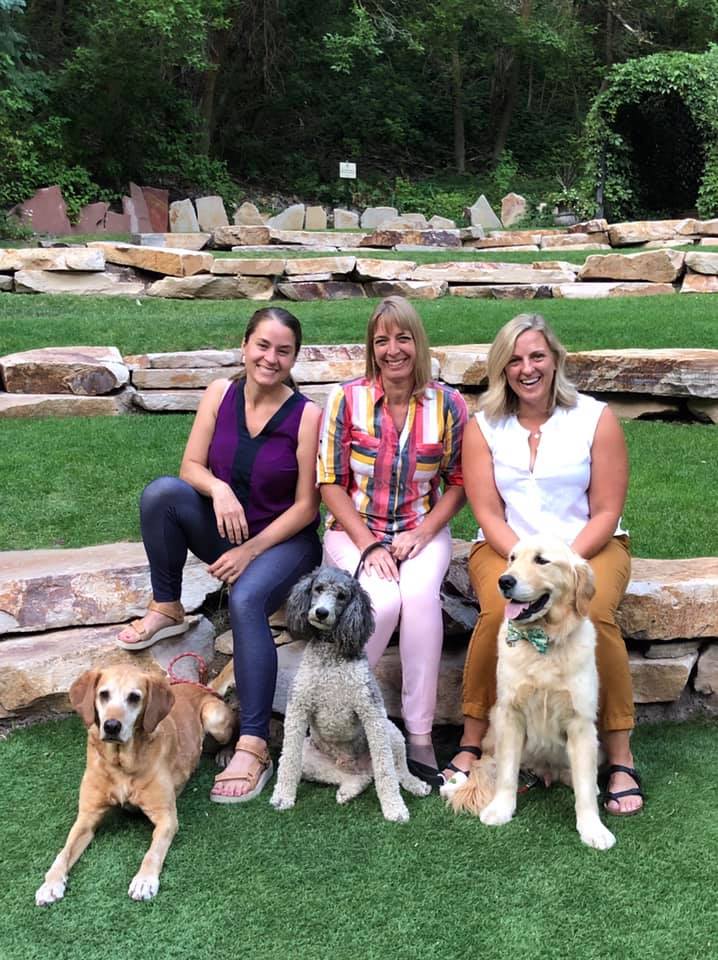 What a fun girls night out! I had been wanting to attend Dog Days for Summer for a long time, and we finally went! I highly recommend going at least once. Our server was amazing and had a dog of his own, they brought water bowls for each dog, and took tons of photos for us! Definitely a 5-star rating.
Nearby Hike
Take a hike before dinner and wear your dogs out! Check out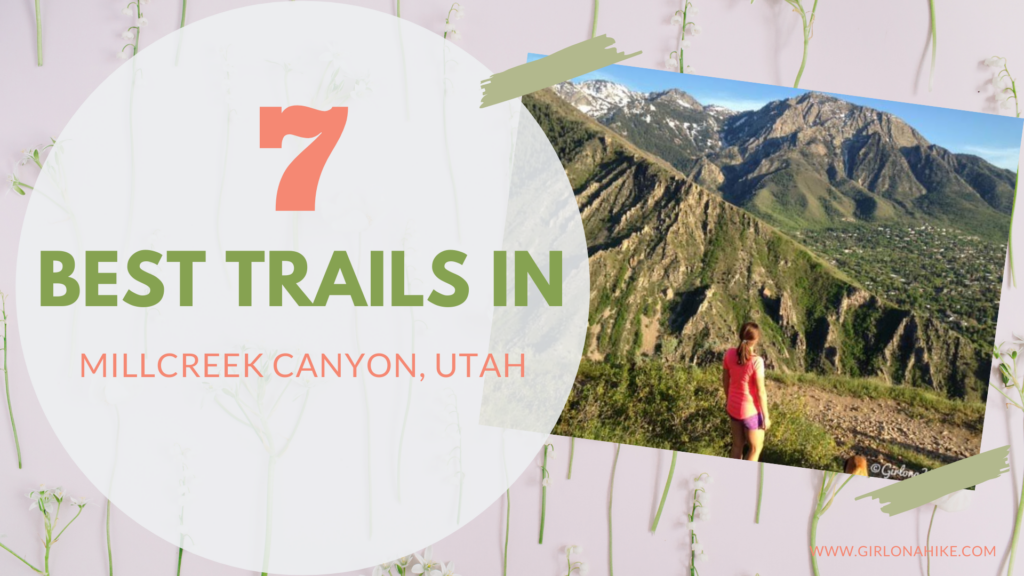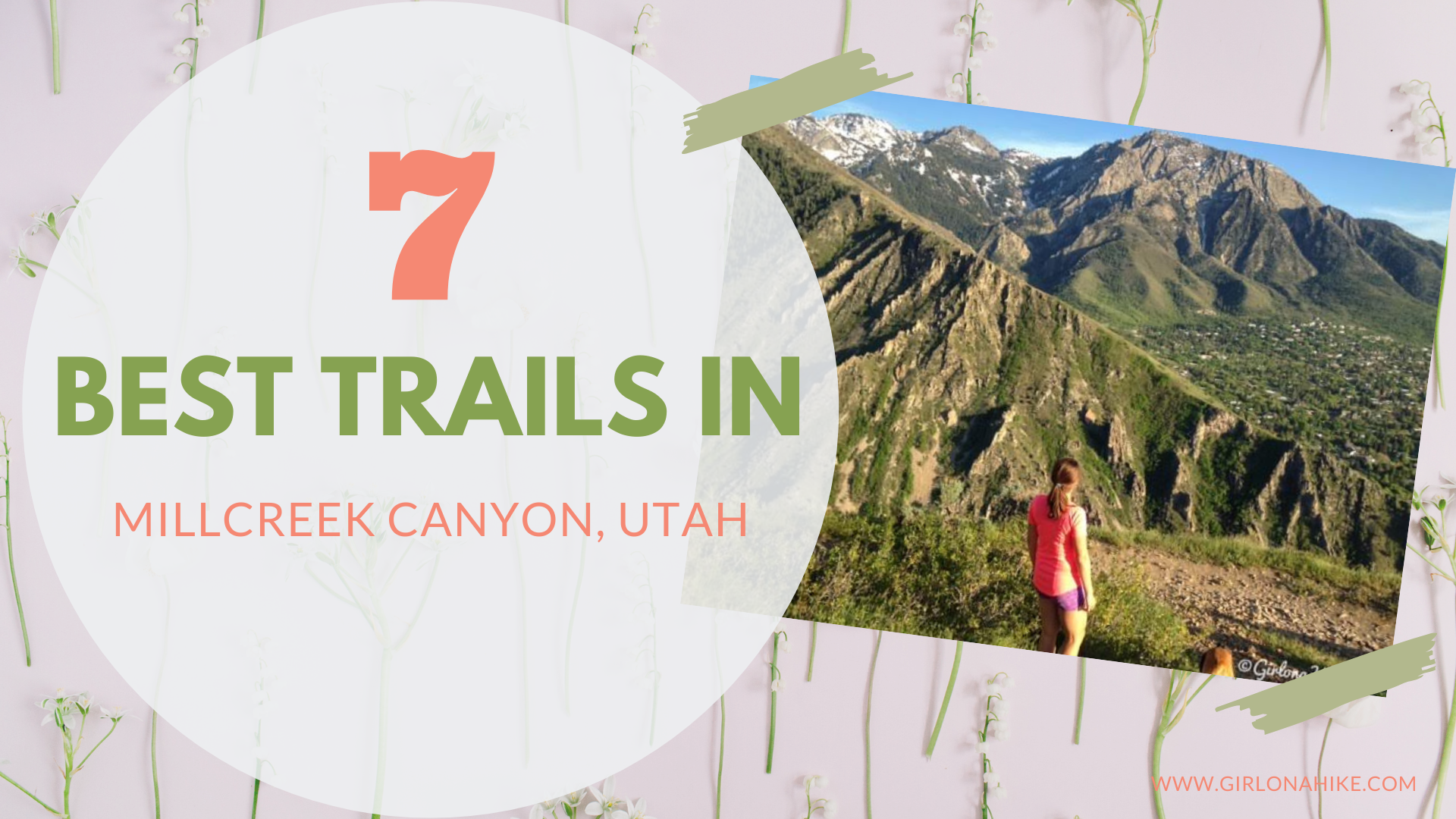 Save me on Pinterest!