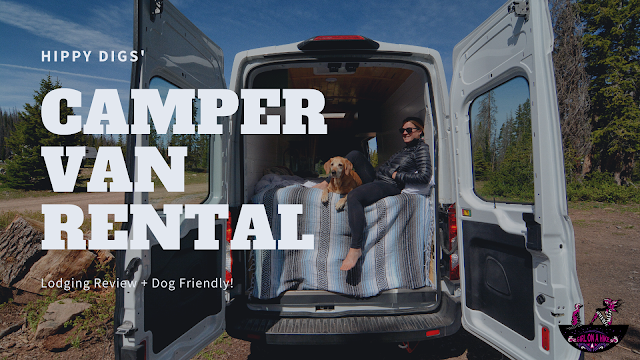 Lodging Review: Hippy Digs Camper Van Rental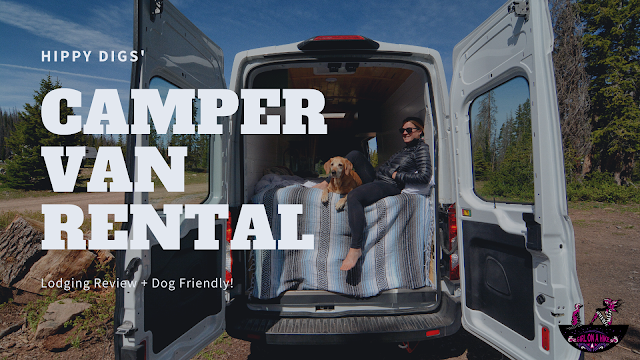 Check out this Hippy Digs Rental Van! We got to experience #VanLife while "camping" in the Uintas. We found out about Hippy Digs and had to take their rental camper van out for a spin – in fact, we were their first every people to rent out this newly flipped van and it was THE BEST! Spent two nights in what I call "luxury" – running water, queen sized bed, a kitchen with plenty of storage space, and best of all it's dog friendly! Van owners, Mylee & Chris, bought this 2019 F250 Frontline van after a conversation at their normal Friday night dinner date. After coming up with a blueprint sketch on the dirty table napkin, they knew right then this was something they had to make happen.
About
The name "hippy digs" came from Mylee's dream of having a "hippy van" her whole life. When she and Chris were trying to name their business Hippy Digs was thrown out and the idea struck like lightning! "Digs" is a fun term for a chill place to hang and that is exactly what they wanted and built – a chill and easy way to travel that channels the simplicity and vibe of the 80s that have been brought to modern day!
When we first opened the door to check out the van, our mouths dropped. It was so gorgeous yet simple, and it made us want our own van someday! We couldn't wait to "camp" in here for two days! We loved it so much that I want to share it with everyone, so be sure to read all the way through for a discount code for your next reservation!
UPDATE MAY 2022: Reservations are no longer available.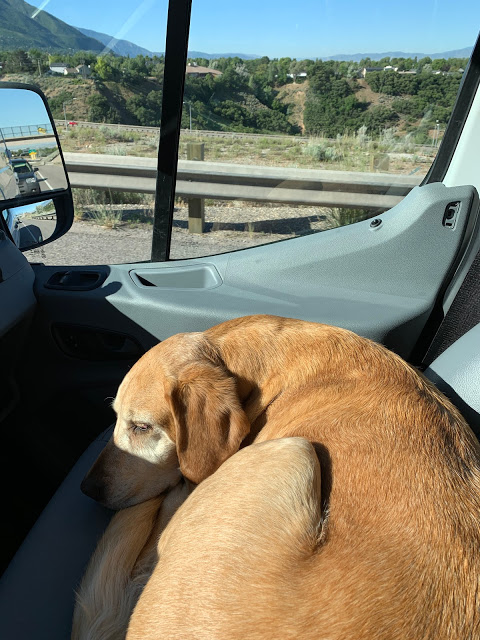 Time to go! Charlie takes charge of the front passenger seat and settles into the hour long drive.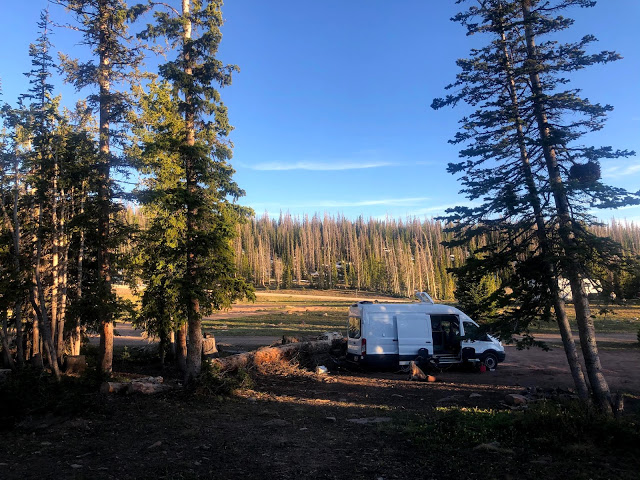 Campsite #1! While this van doesn't have 4×4 drive, it can drive down well-graded dirt roads such as this sweet spot.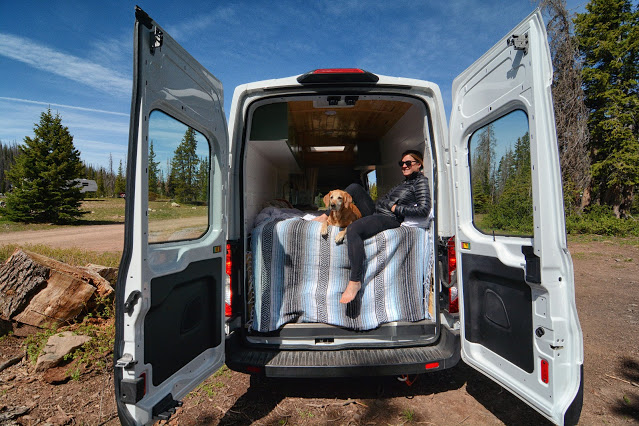 We quickly found a perfect campsite in the Uintas and got everything set up. It's SO nice that this van is dog friendly because who wants to leave their furry bestie at home? You can bring up to two pets free of charge. However, if you dog is less than 1 year old, there is a $50 deposit (in case of damages) that you will receive back at the end of your trip if your furr-pal was on their best behavior. Thankfully Charlie is well past the potty training phase!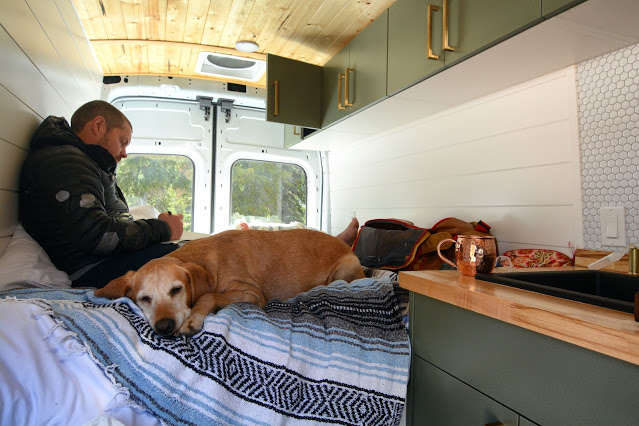 All the bedding is provided, however, if you generally get really cold you can bring your own as well for extra warmth. The bed is a queen, and underneath the bed is tons of storage. Underneath is where the generator, camp chairs, our own table, and other items were stored while driving. You can rent the generator if needed for $20/night in case you camp off grid.
This F250 Frontline van has a 20 gallon tank and gets around 15 mpg. The van will have a full tank upon arrival, and you also need to fill it up before returning.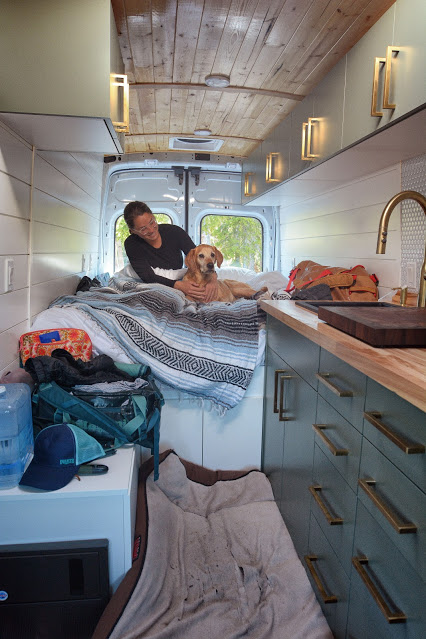 Since we were in a van, we brought along Charlie's camping dog bed and what does he do? Lays on the bed with me! Just a note that you do have to be at least 25 years old to rent this van, just like you need to be to rent any kind of car. Your passenger doesn't have to be 25+, only the driver.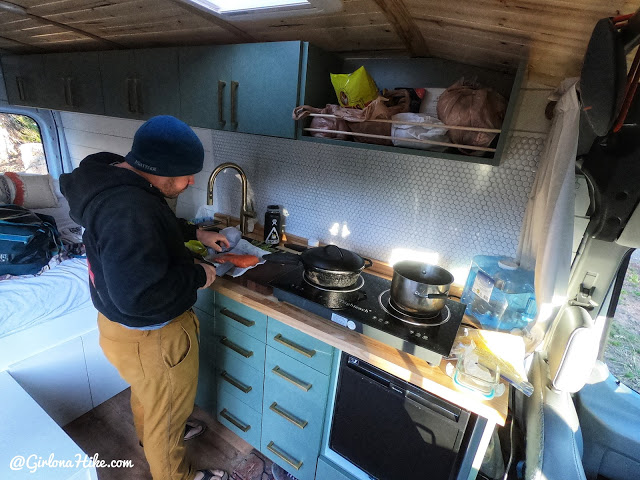 The kitchen is well organized with custom cabinetry and a cook top you can pull out from storage underneath. Here is a list of all the kitchen amenities: mini fridge, sink, running water (cold only),  utensils, cook wear (spatulas, large spoon, etc), measuring cups, cutting board, basic spices, bottle opener, copper mugs, dinner plates and cups, strainer, dish washing items, & a mini waffle maker! We brought a few of our own items like Ian's speciality knives, our cast iron pan, a larger pan for boiling water to make corn on the cob, a 2 gallon water tank for drinking only, and larger tongs.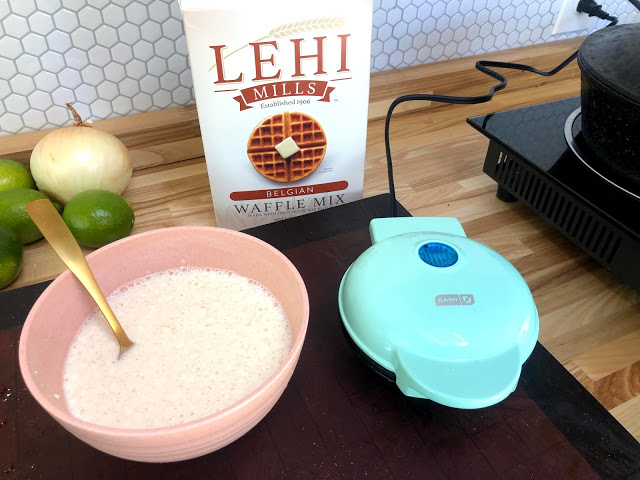 Time for breakfast using the mini waffle maker! Such a fun little treat that I never make at home for myself. This little guy heated up super fast and cooked the waffles all the way through.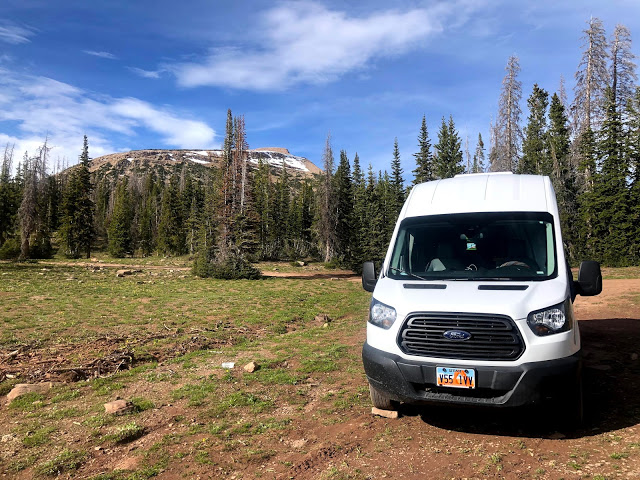 Campsite #2!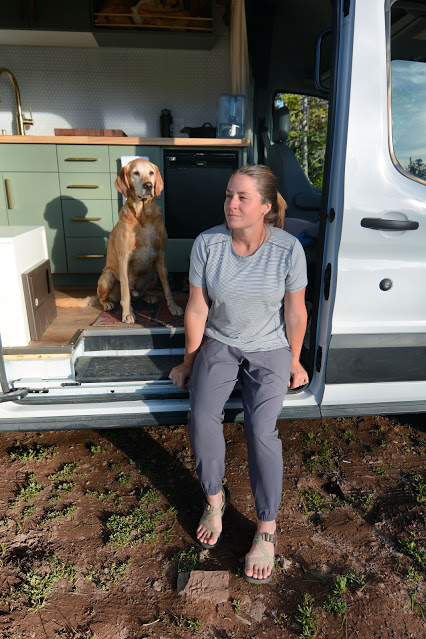 Both nights we tried to park the van so that the sliding door opened towards the sun. Since we camped at 10,400 ft it was chilly, and soaking up the sun was a great way to warm up the entry in the evening. This van doesn't have heat or AC but it wasn't needed in June.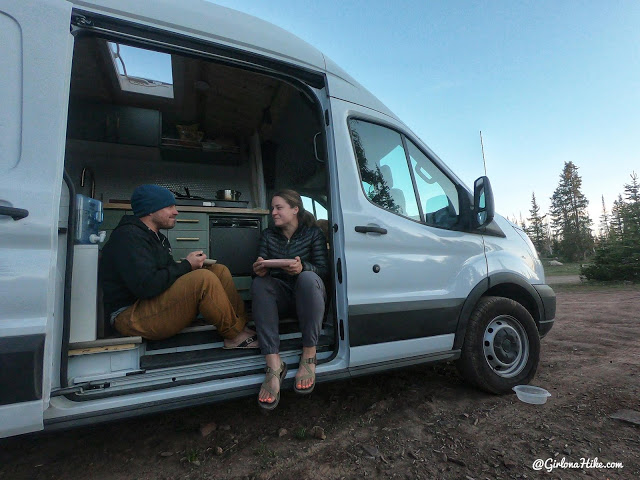 We could have set up the camp table we brought for dinner but we enjoyed just sitting on the side of the van instead.
 This van's max capacity is two people and two dogs, so grab your honey and reserve a couples weekend!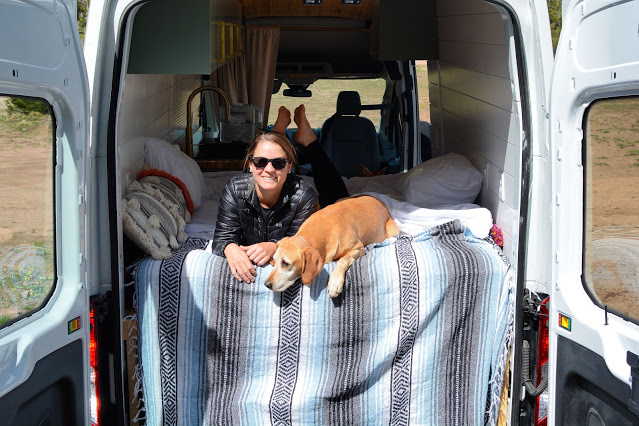 We had such a fun time, and I would highly recommend renting from Hippy Digs! Everything about the process of renting it was smooth, the van is cleaned and sanitized after each rental, and I love supporting local!
March 2021
I was able to take the Hippy Digs van out again, and this time my friend and I took it down to Southern Utah! All photos below were taken by the amazing @a.lillie.photo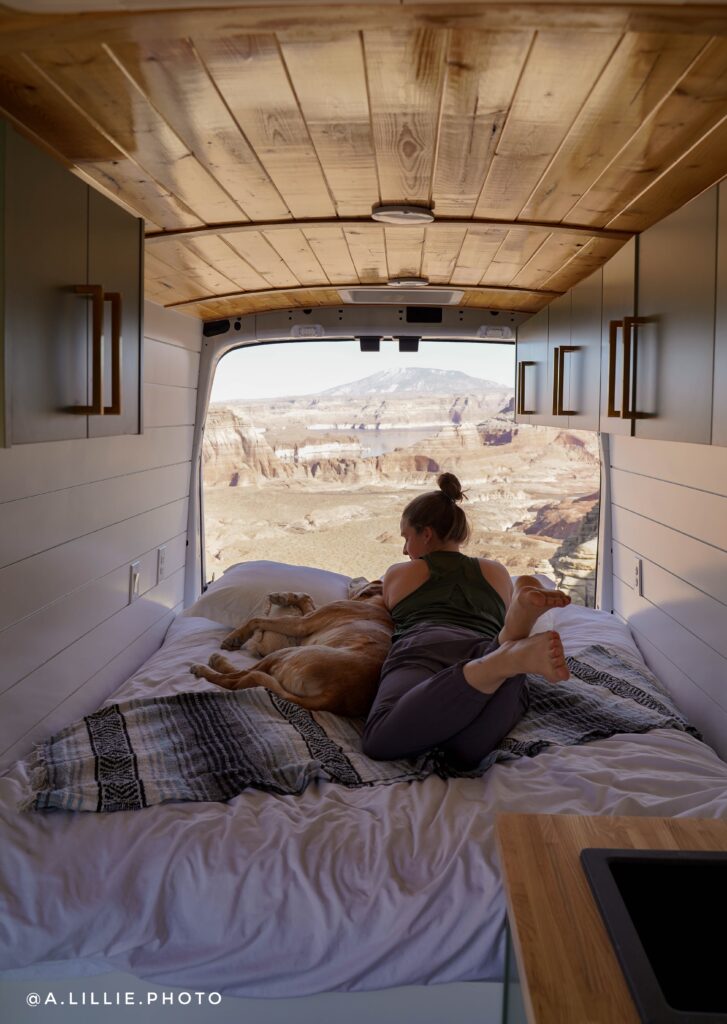 Just wow – that view! I'm happiest when Charlie decides to snuggle me on his own will ha!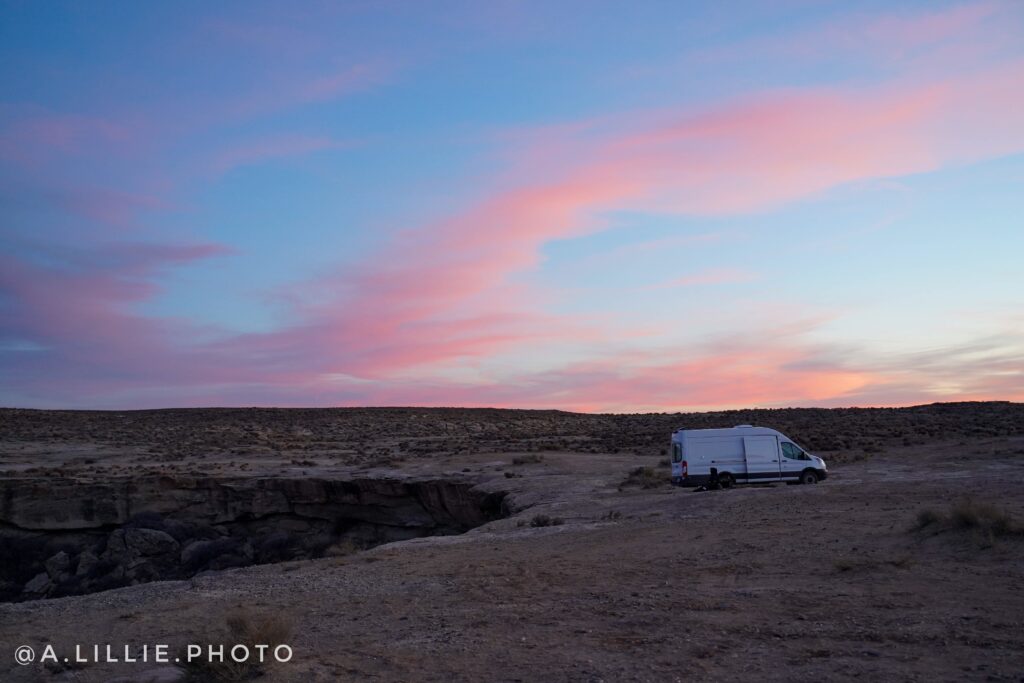 Cotton candy clouds in the desert.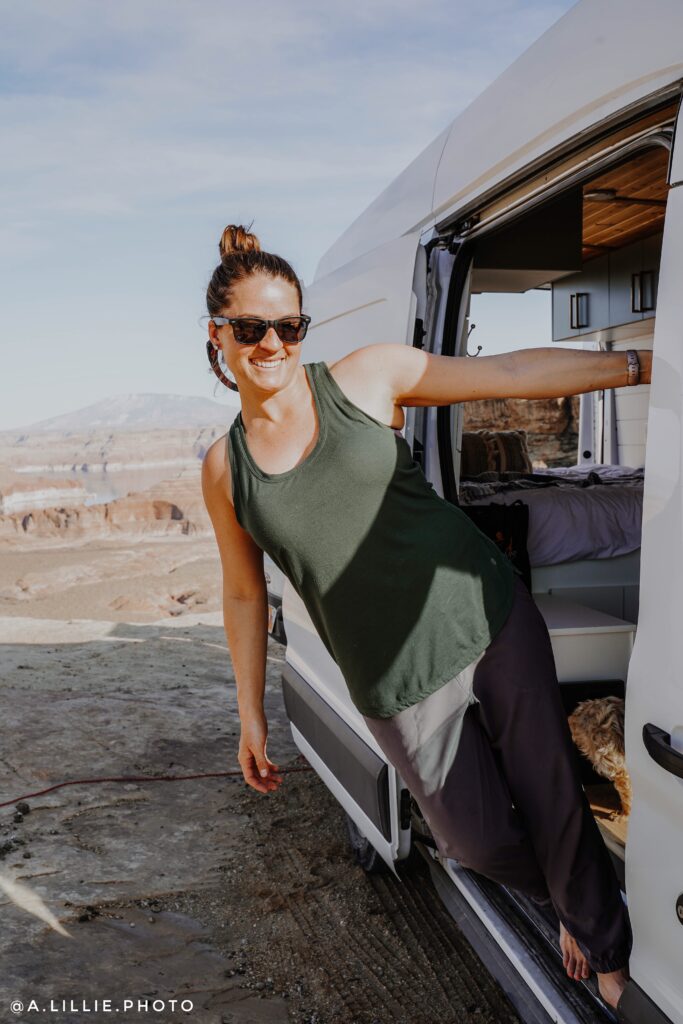 Huge shoutout to @a.lillie.photo for capturing these amazing photos!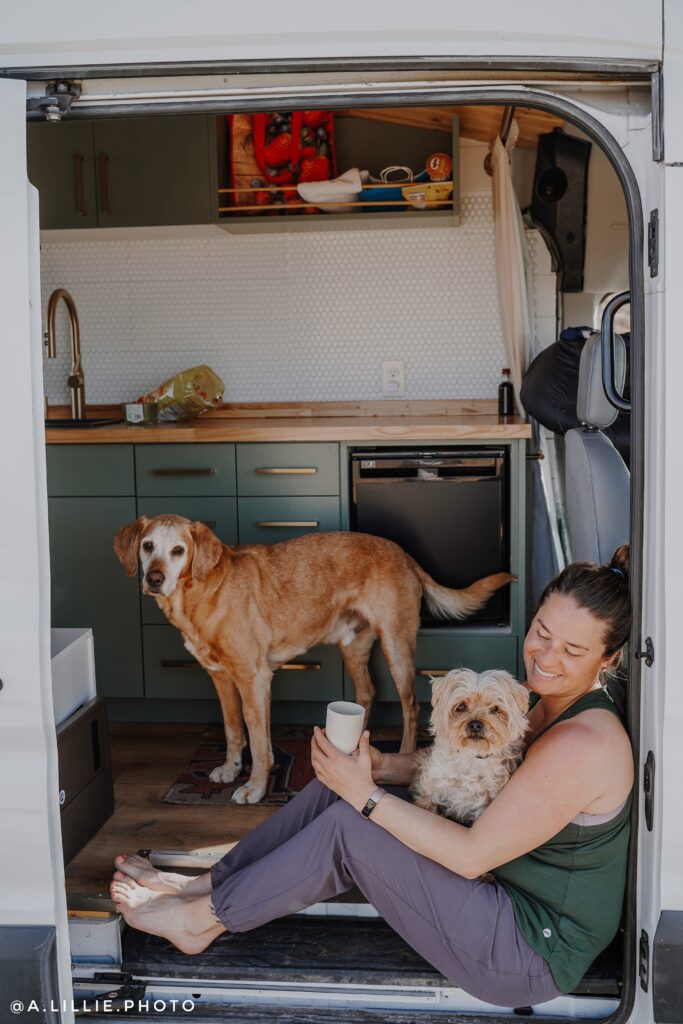 Pup time with the boys. Charlie is 9 in this photo, and little Monty is about 8 years old. Hanging with the old guys this trip!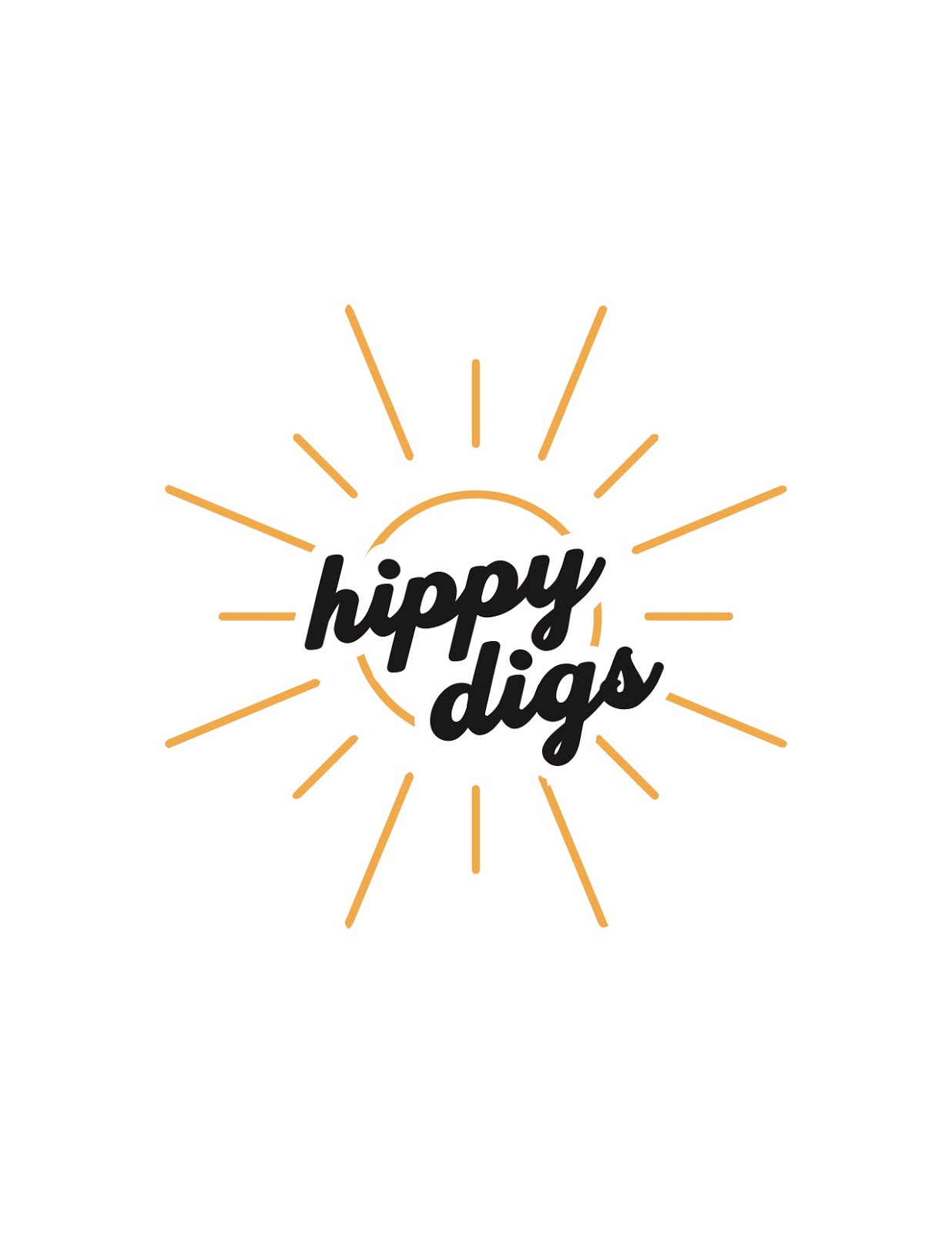 Reservations
Reservations are no longer available for this van 🙁
Take the video tour of this van!
Recommended Gear

Save me on Pinterest!