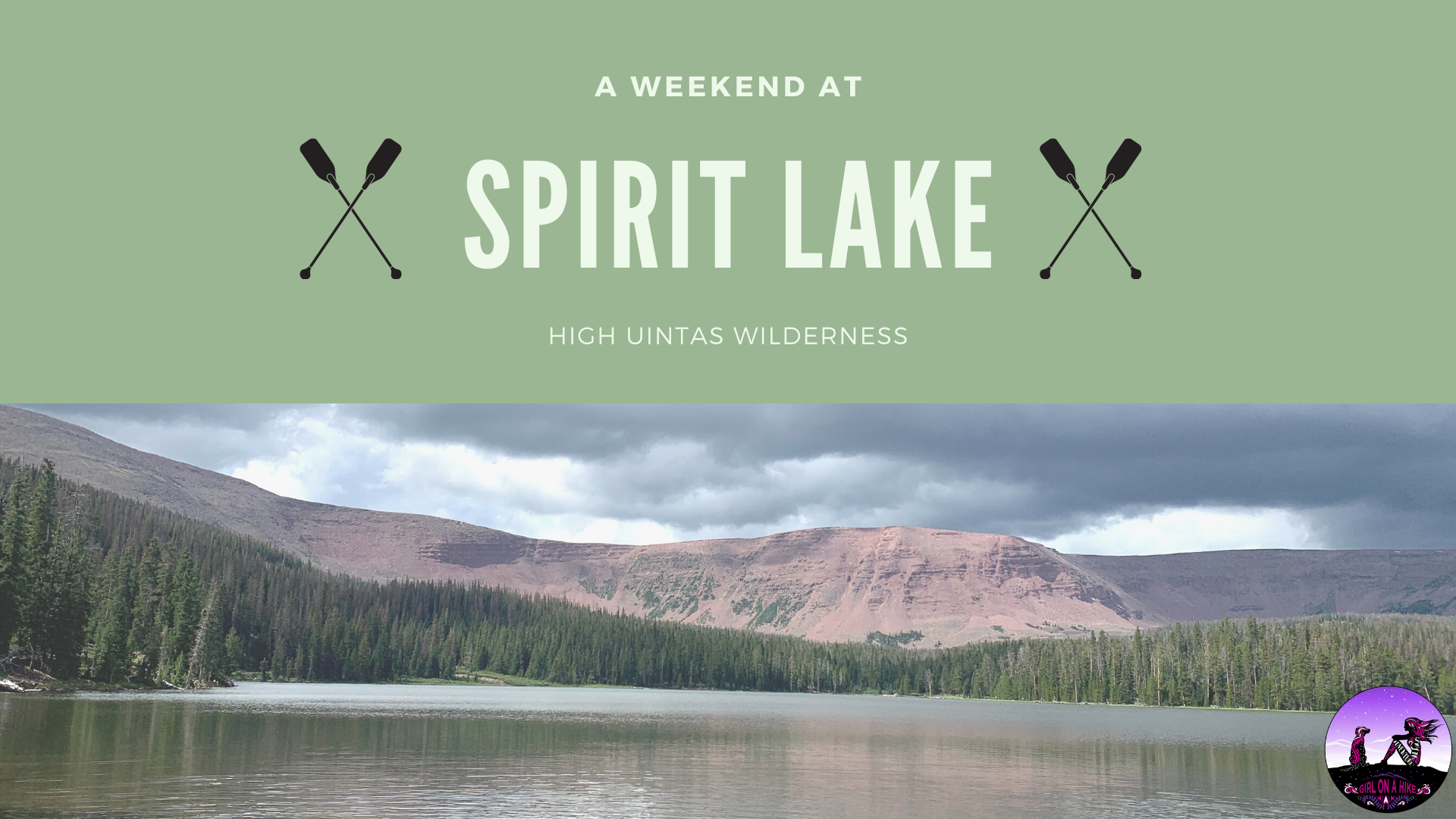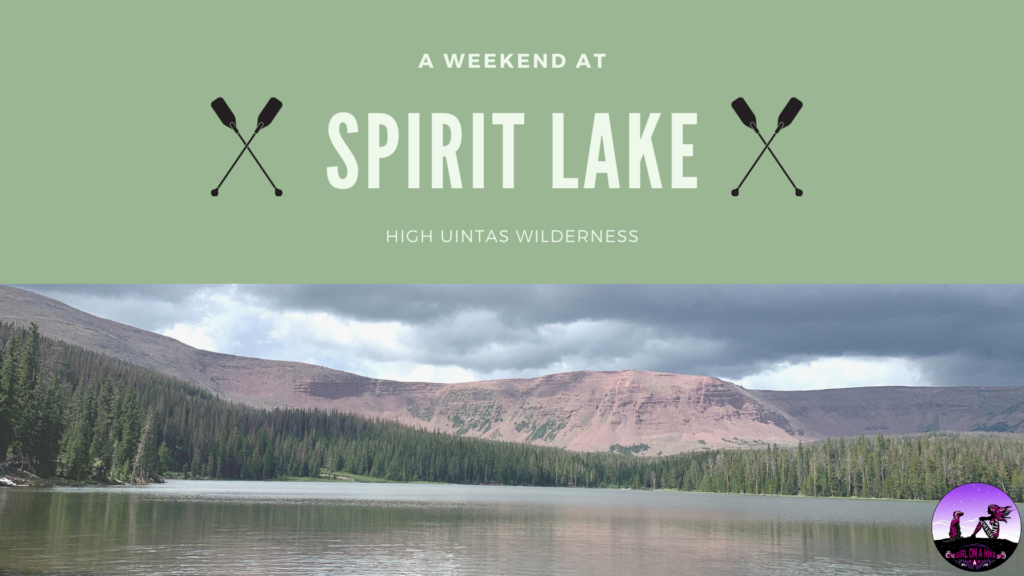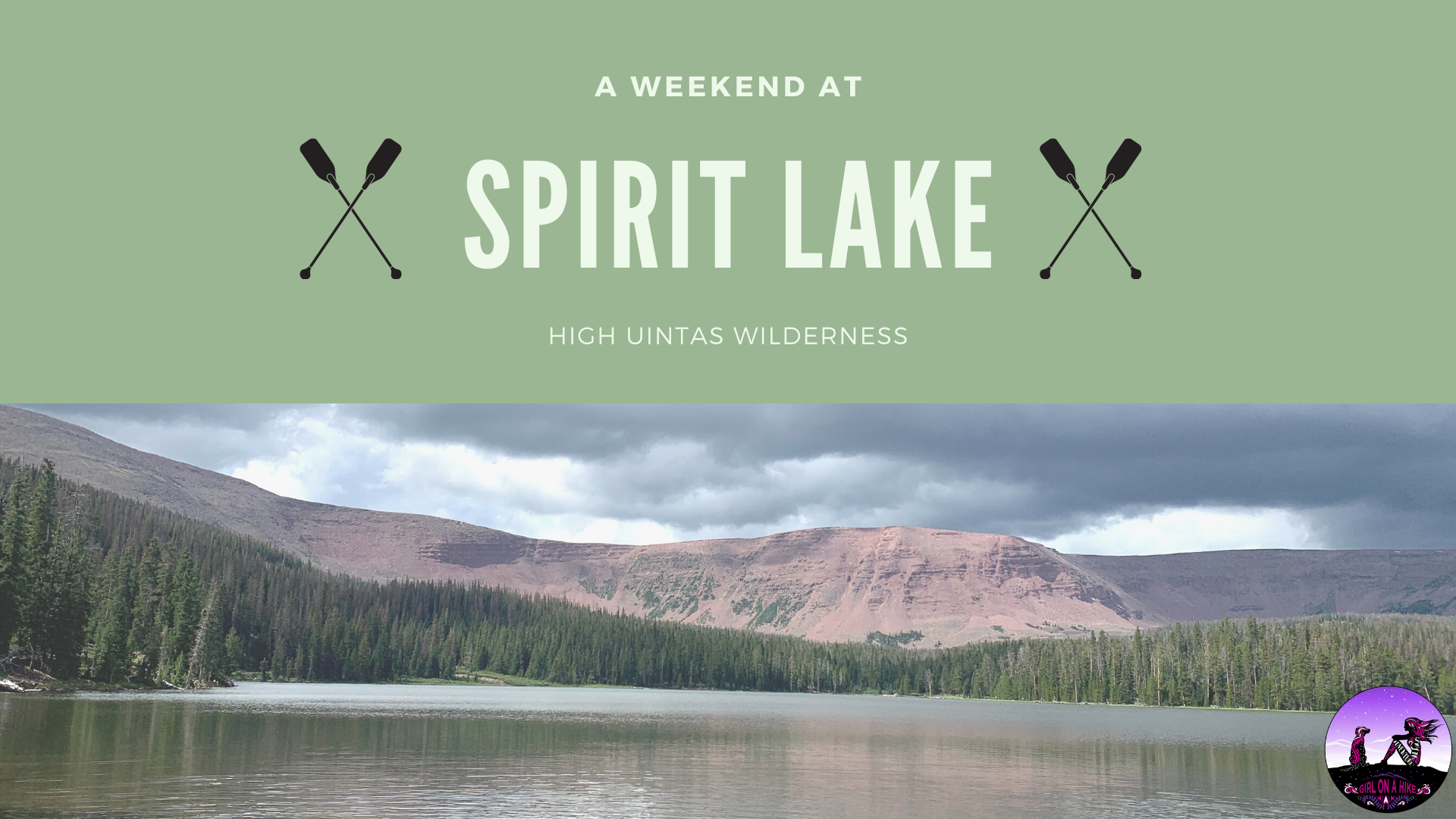 Spirit Lake sits in the High Uintas Wilderness on the far East end of the range, with the lake at 10,180 ft. Access to this area is only open from the end of June (sometimes early July depending on the snow pack) through October.
In winter months you'll need a snowmobile to reach this far into the wilderness. Summer brings daily afternoon rain storms, mosquitos, blooming flowers, cool temperatures, and wildlife. There are activities for the whole family – kayaking, fishing, hiking, camping, backpacking, you name it! Dogs are allowed off leash on the trails, ands kids will enjoy exploring the area. Pack your camp gear, and let's go!
Directions
If you are coming from SLC, use this map.
LODGING/CAMPING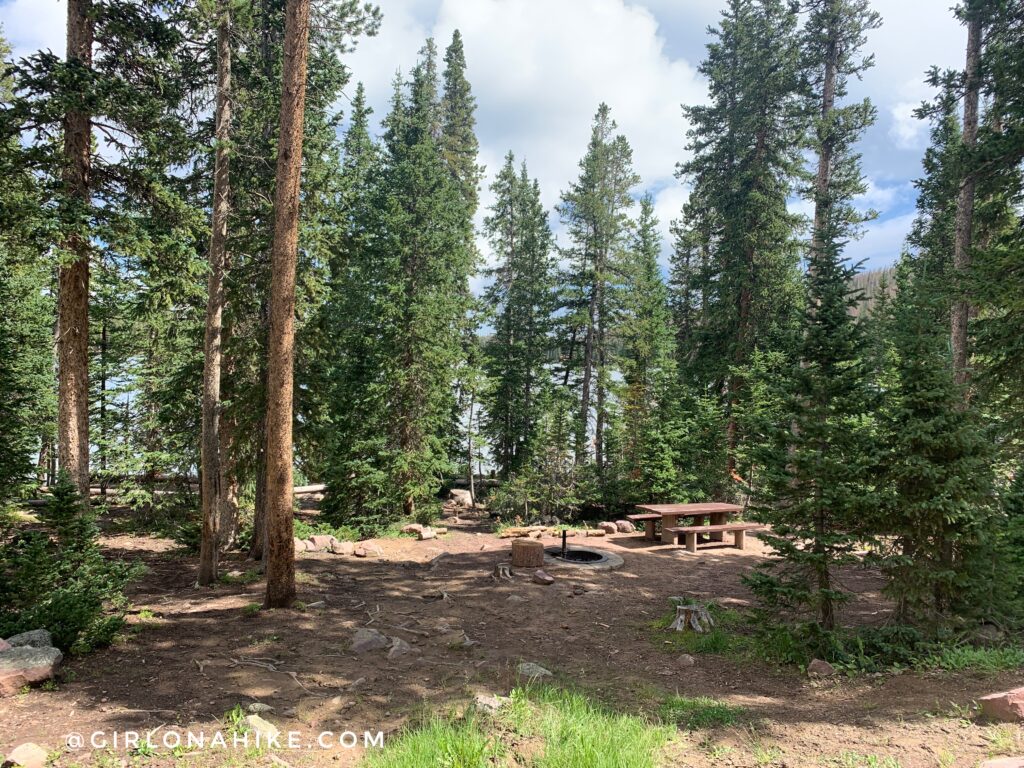 The Spirit Lake Campground is a very clean, shaded, and pretty campground right at the edge of the lake.This campground doesn't accept reservations so I highly recommend arriving either on a Thursday evening or early Friday morning to snag a weekend spot. The cost is $15/site. Water and trash service is not provided so bring your own. Dogs are allowed on-leash within the CG area.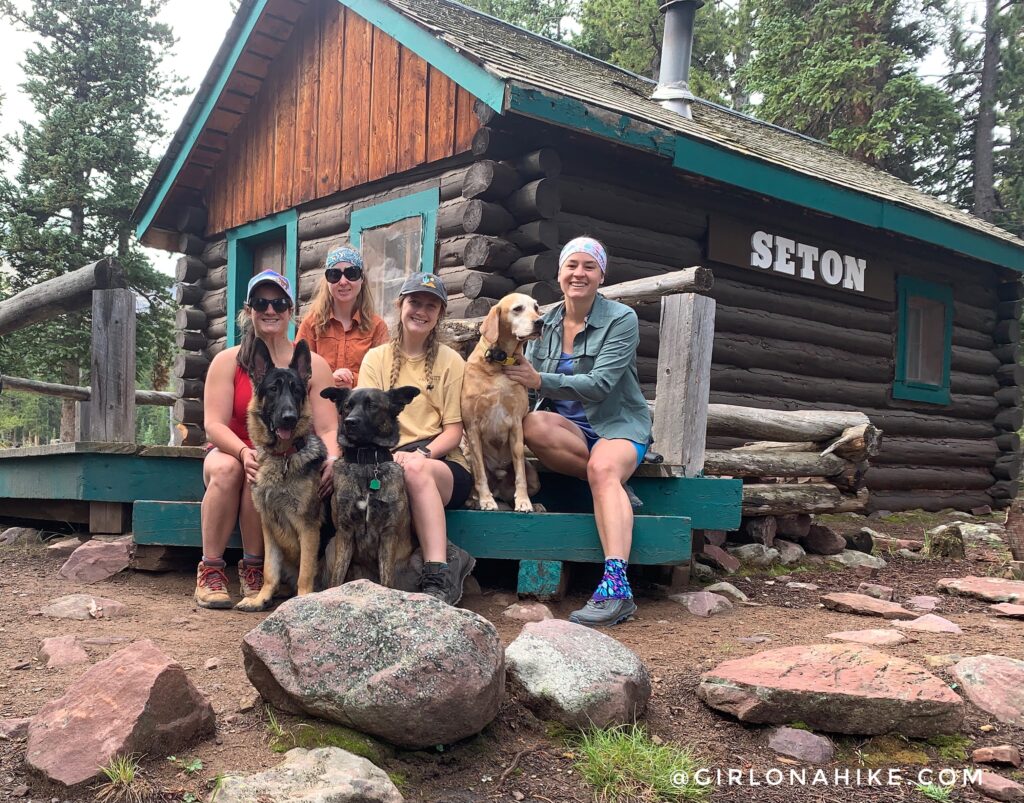 The Spirit Lake Lodge has several cabins for rent, however they sell out quickly. Be sure to join their mailing list to get updates on when reservations open. I made my reservation in January to visit in July! Pricing varies based on cabin size, and the best part is they are dog friendly! Dogs do need to be on-leash around the cabin area, and poop should be packed out. Water is available but we brought our own. A port-a-potty just for guests is also available, however, as of 2021 there are no showers. The cabins are equipped with beds, and a table. You must bring everything else (including firewood).
HIKING
There are two trails you can easily access – Tamarack Lake and Daggett Lake. We attempted Daggett Lake but with how much rain the Uintas got on that day (and prior) the trail was just a stream and we didn't want our shoes soaked. The next day we were successful in hiking the Tamarack Lake Loop.
Distance: 4 miles RT (loop)
Elevation gain: 300 ft
Time: 2-4 hours
Dog friendly? Yes, off leash
Kid friendly? Yes, all ages
Fees/Permits? None to hike
The sign for Tamarack Lake is confusing – it points left but the trail actually starts to the right!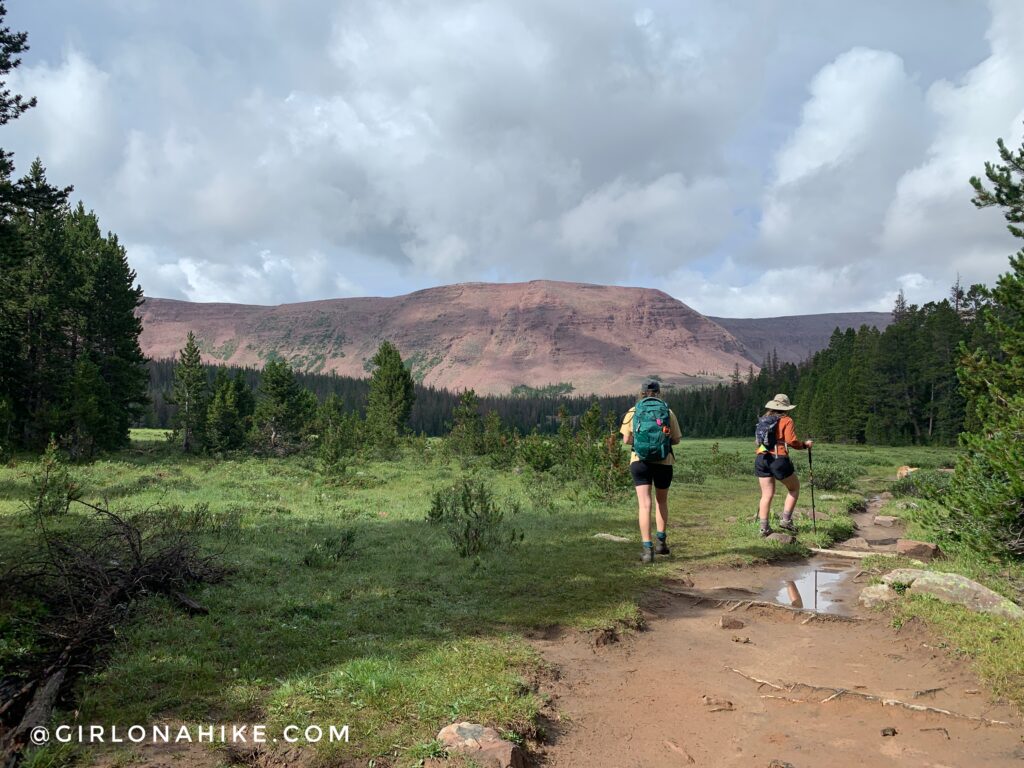 The trails were still slightly wet from all the rain but not nearly as bad as the Daggett Lake trail.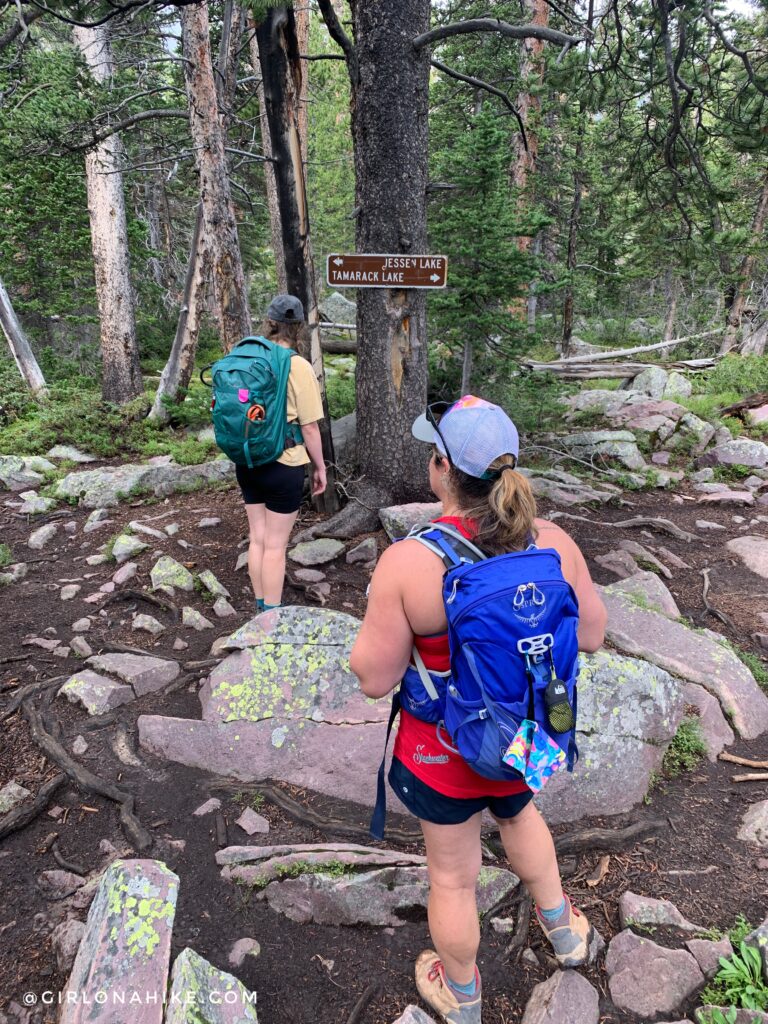 You can do the loop in either direction – distance and gain are the same. We went counter-clockwise.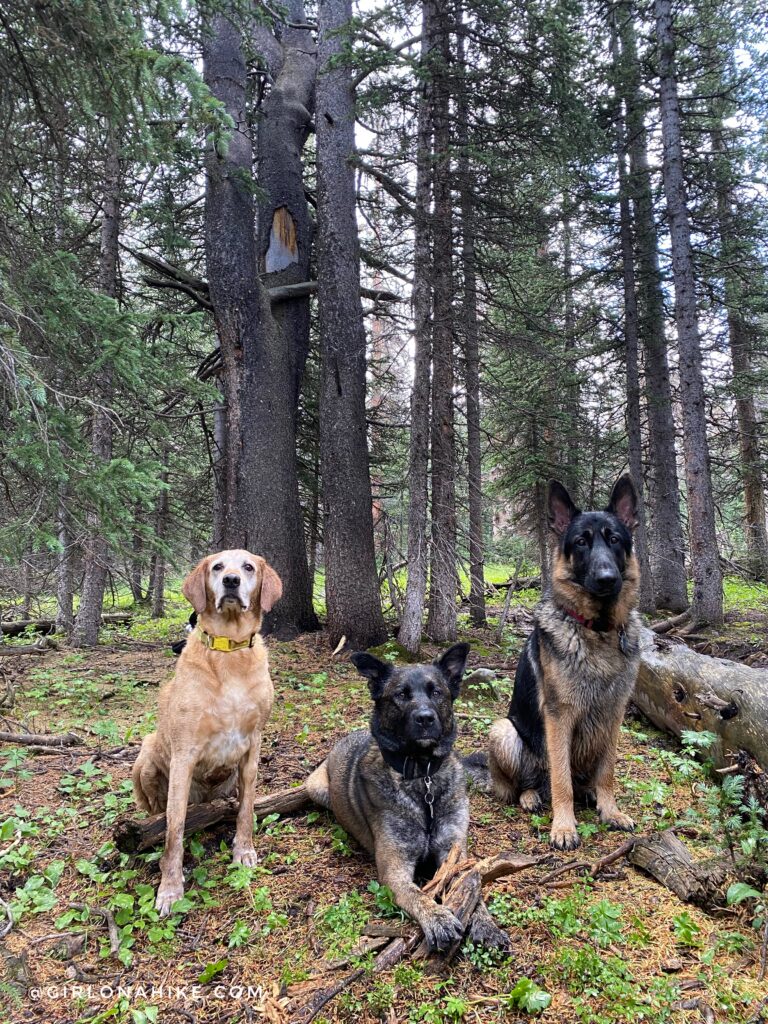 Happy, wet boys! From left to right is Charlie, Kenai (shepherd), and Leo (GSD).
If you are in need of a durable, ultralight pack check out Waymark Gear Co! They're my favorite, plus a Utah company.
Get 10% off your entire backpack order, use the code "GIRLONAHIKE" at checkout! This is the MILE30.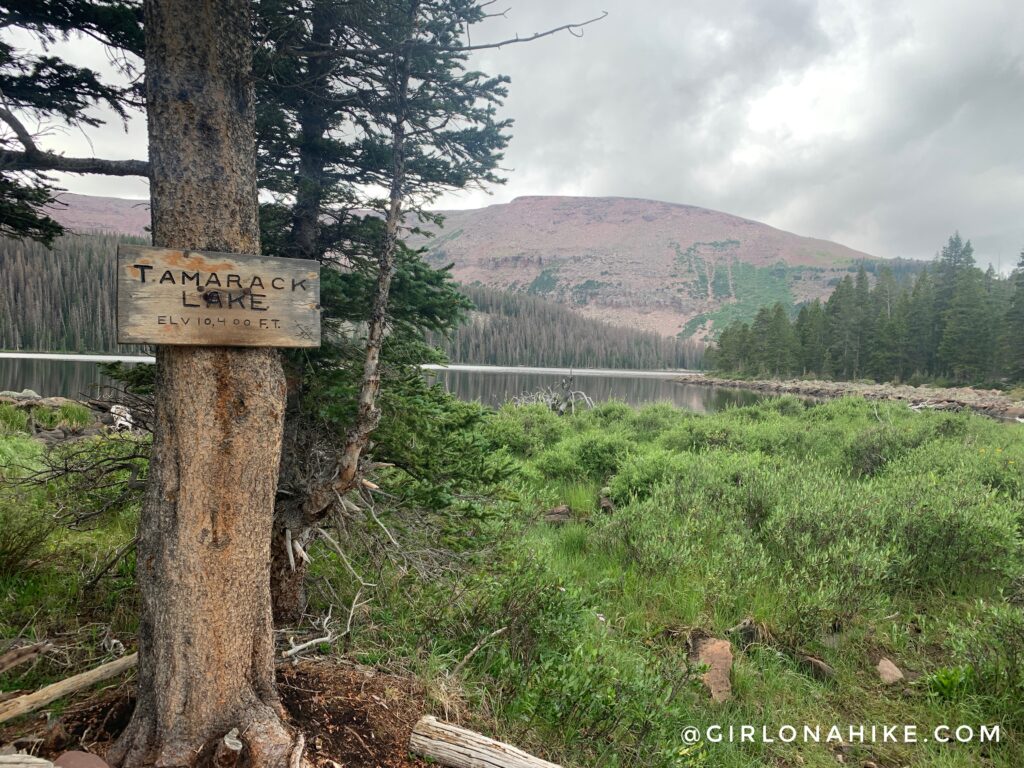 Reach Tamarack Lake in 1.5 miles – to get to this sign is another .5 around the other side of the lake near the outlet.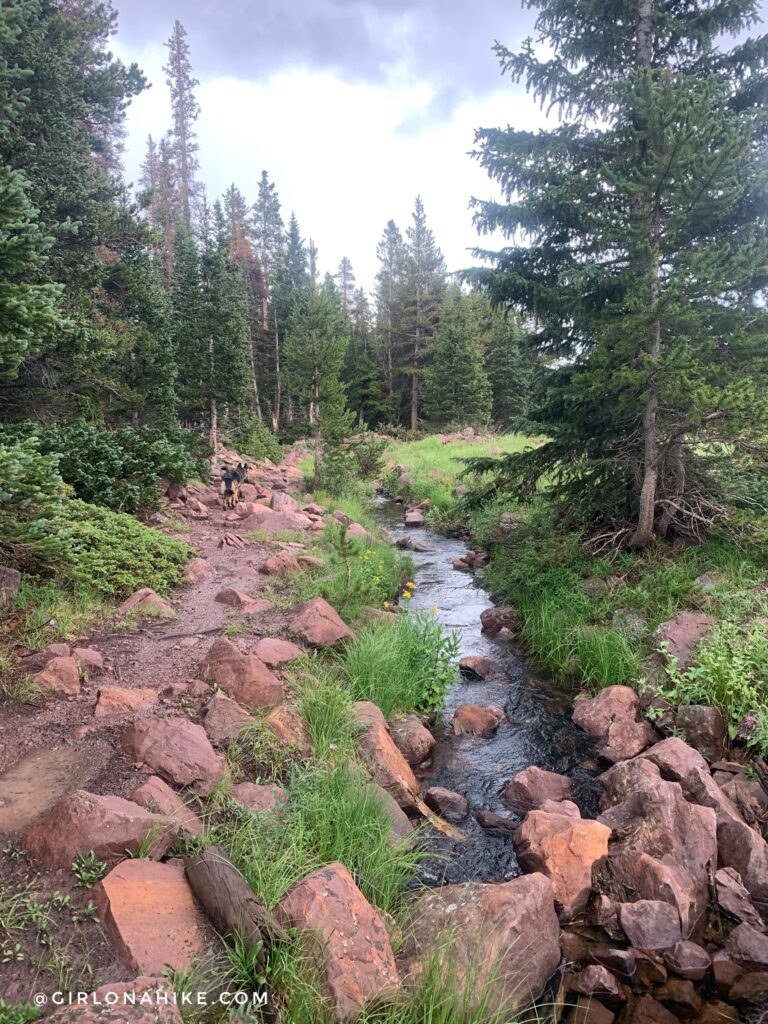 So pretty! By this point the rain started again so we turned around. Everything was so green!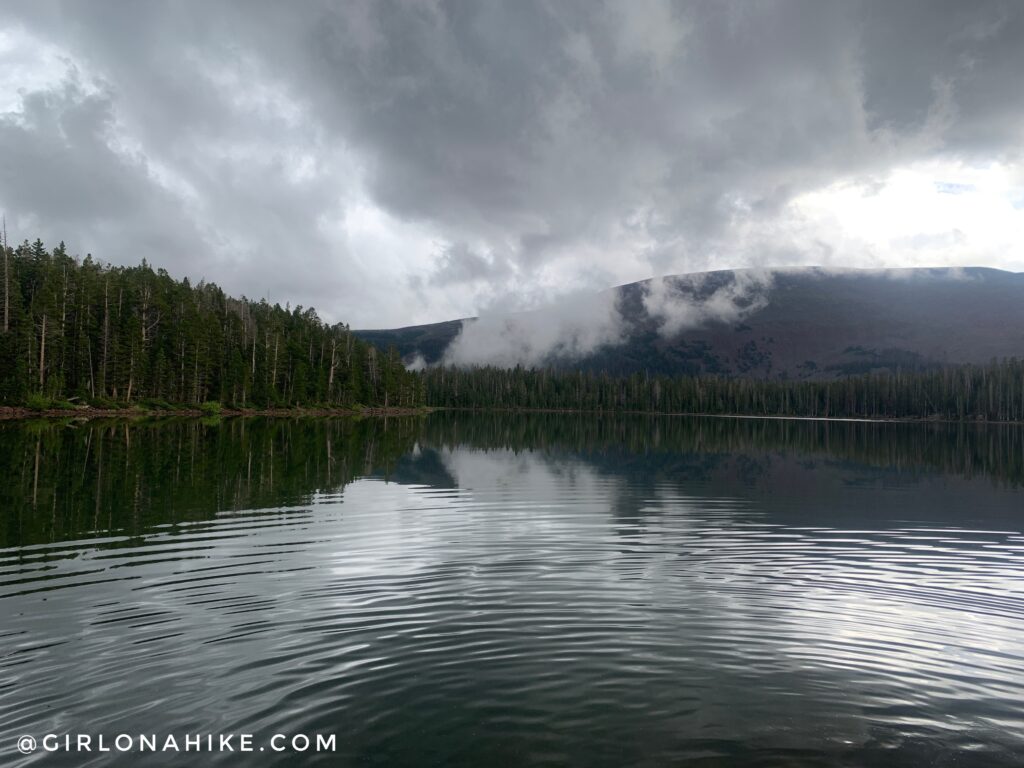 Jessen Lake with low clouds and rumbling thunder all around.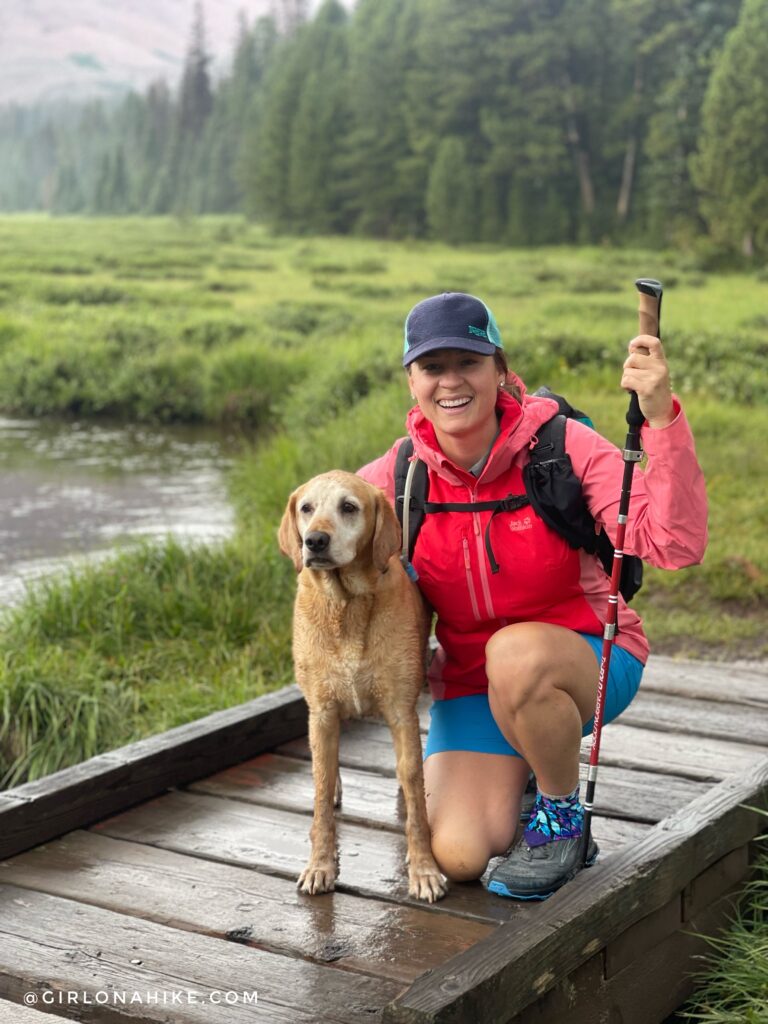 I actually enjoy hiking in rain – as long as my gear doesn't get wet! Both my Jack Wolfskin Trail Shorts and Mount Emin 3-in-1 Jacket kept me dry and warm! Get 20% off your entire order, use the code "Alicia20" at checkout!
Trail Map
My track via Gaia GPS – the best tracking app! Get your app here for a discount.
Recommended Gear
Nearby Hike
The Best Day Hikes in the Uintas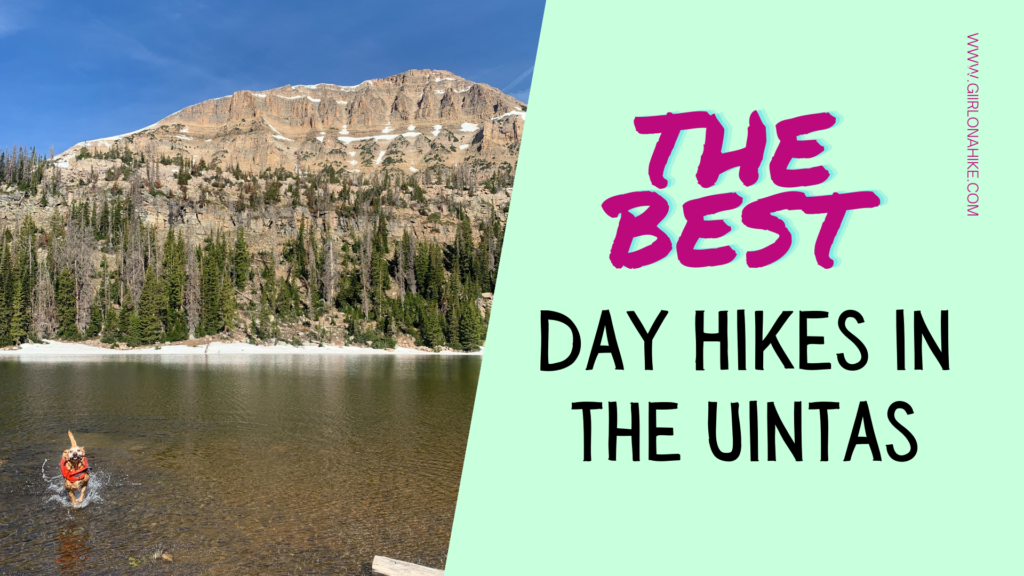 Save me on Pinterest!