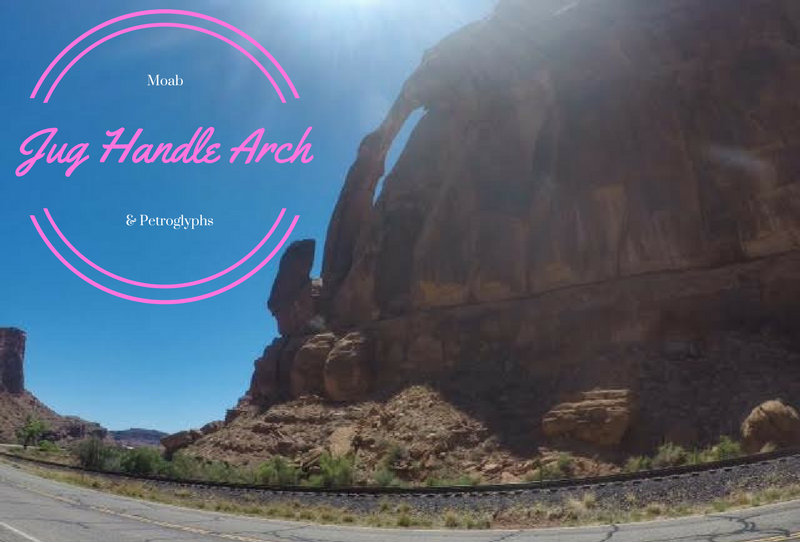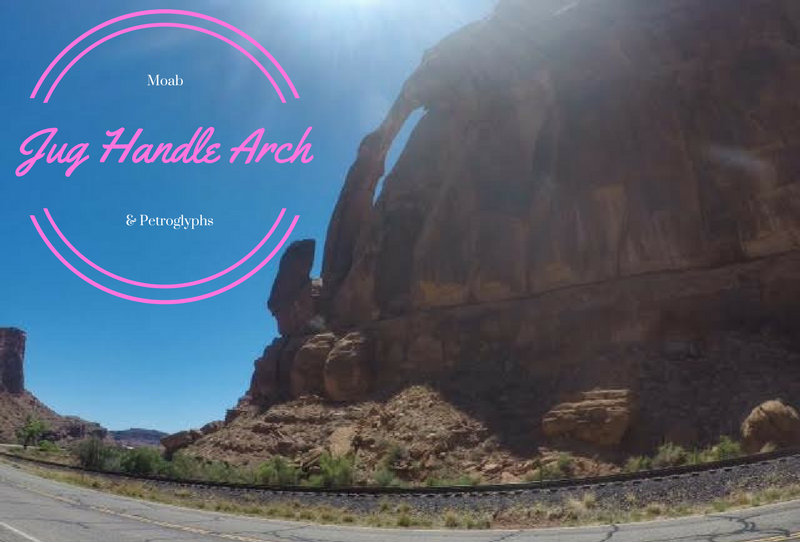 Jug Handle Arch probably ranks pretty low on the "Arches list" if there is such a thing. However, what this arch lacks in grandeur makes up for itself for a worthy stop to check out the petroglyphs along the south facing cliff wall. Don't expect much from Jug Handle Arch, but if you happen to be on HWY 191 following the Colorado River or hiked either Jeep Arch or Corona Arch it makes for a good extra, quick stop since it's only 3.5 miles past the trail heads.
Directions
Use this map if you are driving from Moab.
Trail Info
Since this isn't really a hike, it's more of a "explore on your own" area, there is no trail info. This is dog and kid friendly. No restrooms are available.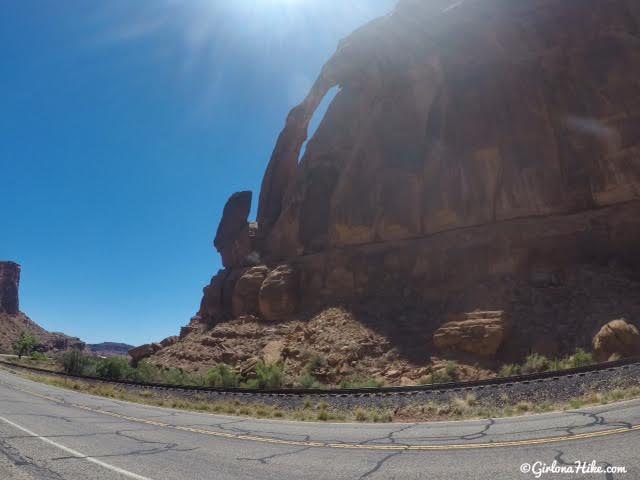 You can easily see Jug Handle Arch from the road on your right (West) side of the road.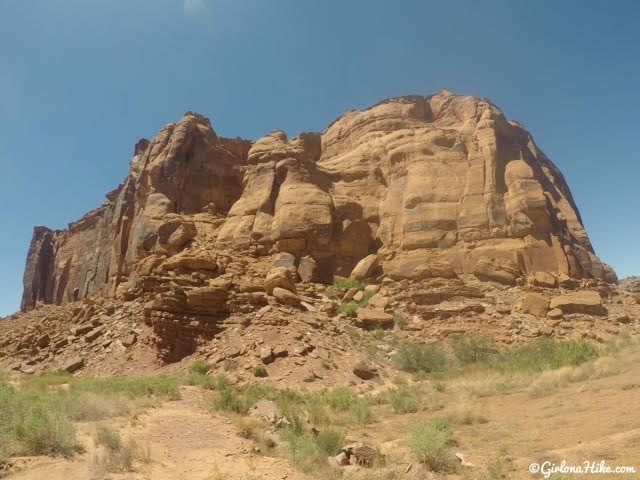 The petroglyphs are located along the cliff wall. Minimal scrambling is needed to climb up to them.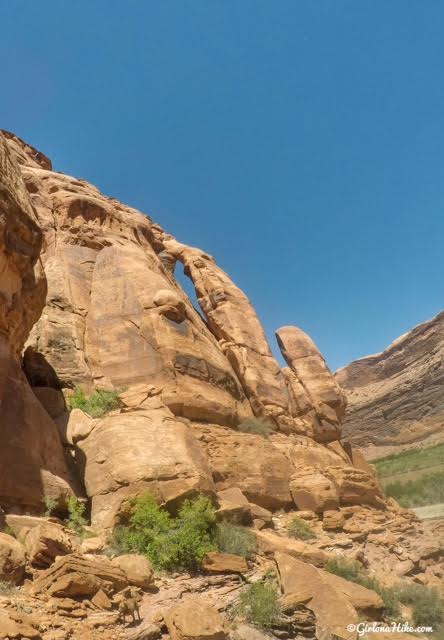 Another view of Jug Handle Arch looking East.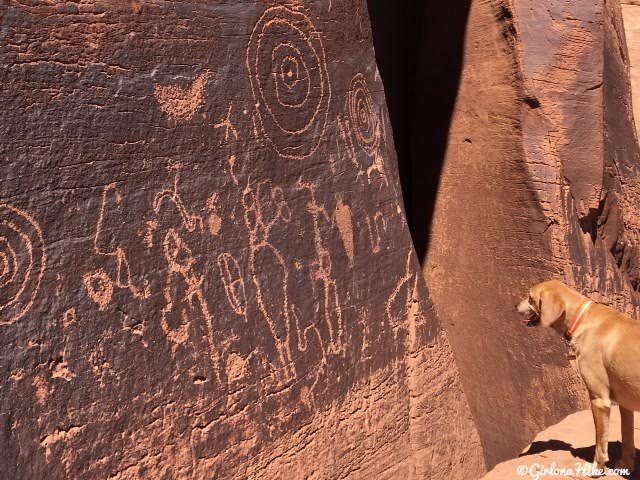 Charlie says he is on Chapter 2 of his petroglyph readings!
This was the biggest petroglyph panel we found.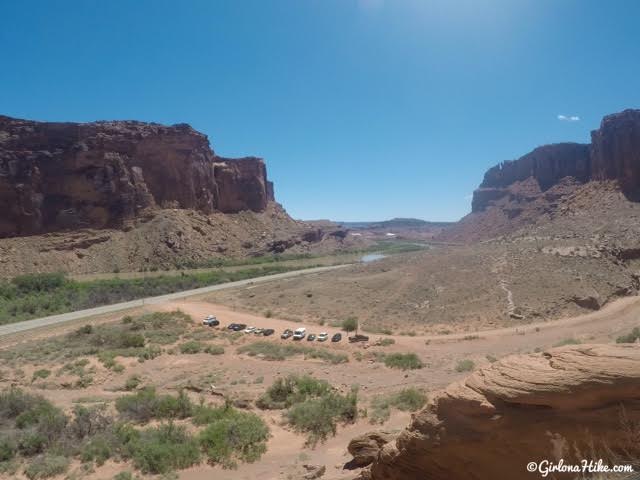 You should be able to see the parking area the entire time while you explore. The road heading West will actually take you all the way over to Dead Horse Point State Park.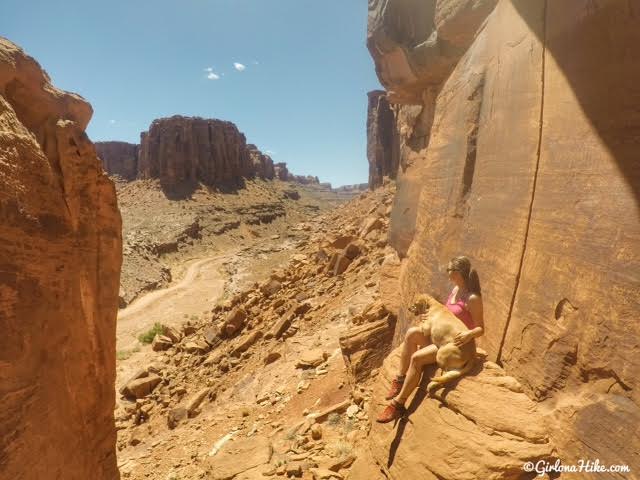 Taking in our view!
This is a very short, "stop and look" kind of area. But hey, I checked it off my list so that always makes me feel accomplished! If you wanted something really easy for the kids to do, this would be perfect.

Save me on Pinterest!