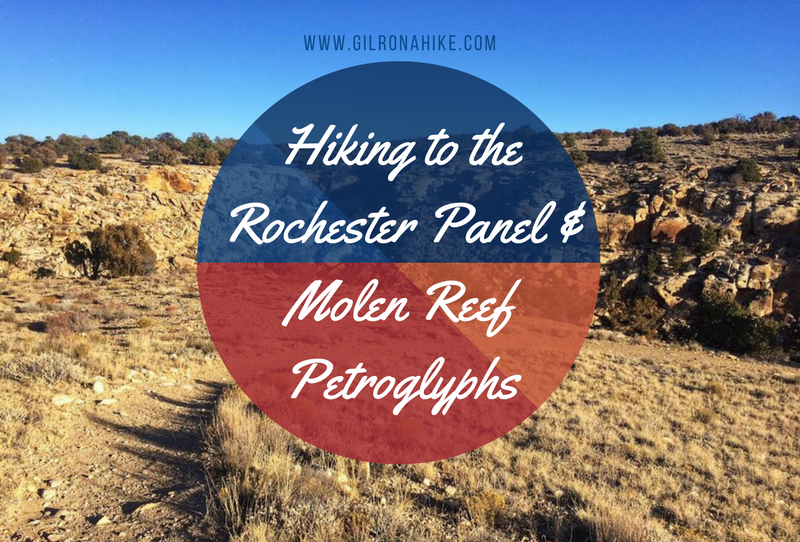 Hiking to the Rochester Panel & Molen Reef Petroglyphs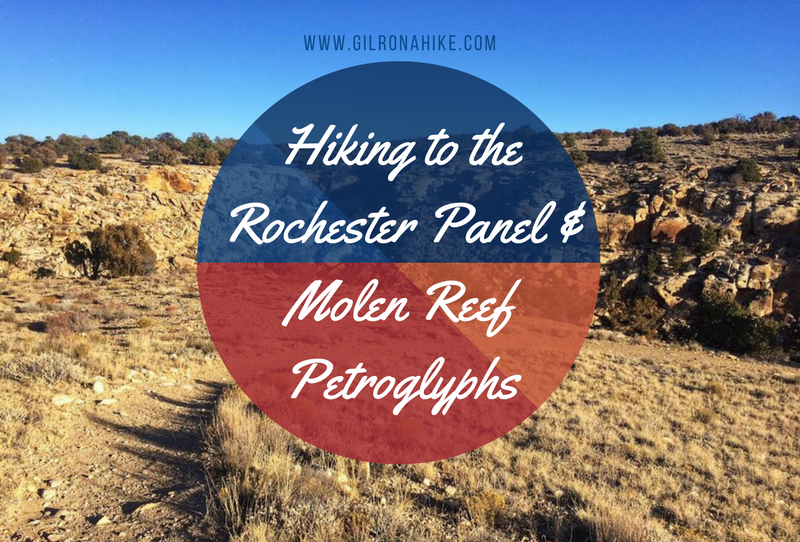 The Rochester Panel and Molen Reef Petroglyphs are near Emery, Utah, and consists of one very large panel of hundreds of images likely carved by the Fremont Native Americans. The vast majority of the petroglyphs have a strong Barrier Canyon influence, including animals, female/male figures, and one large rainbow-like image. Molen Reef Petroglyphs are much smaller, but still expose what the native people were contemplating. You can easily combine both in one afternoon, as the hike to the Rochester Panel is only 1/2 mile, and you can drive right up to the Molen Reef area. Kids, dogs, and casual hikers will enjoy these areas, but please respect the rules and DO NOT touch any of the petroglyphs.
Directions
Here's a driving map to the Rochester Panel if coming from Emery, UT.
Here's a driving map to the Molen Reef Petroglyphs if coming from Ferron, UT. The parking area is between mile 6 & 7, off HWY Co Rd 803.
Trail Info
(For Rochester Panel)
Distance: 0.8 miles RT
Elevation gain: flat, 30 ft
Time: 1 hour
Dog friendly? Yes, off leash
Kid friendly? Yes
Fees/Permits? None
Rochester Panel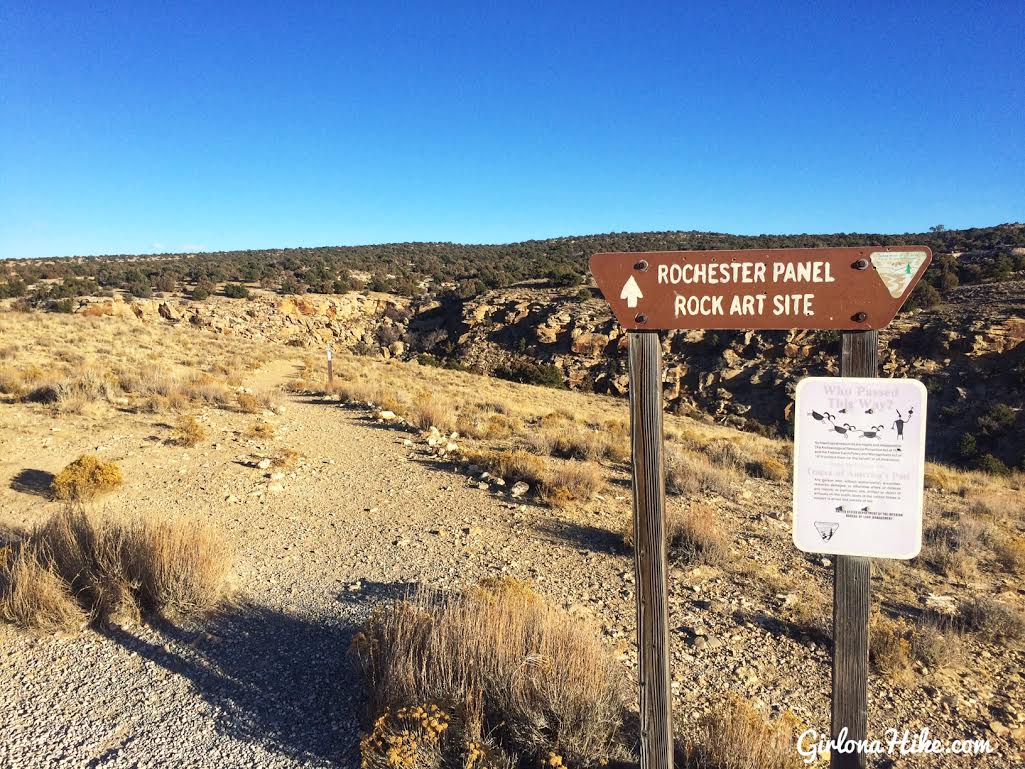 The parking lot is huge, and the TH starts on the East side of the lot.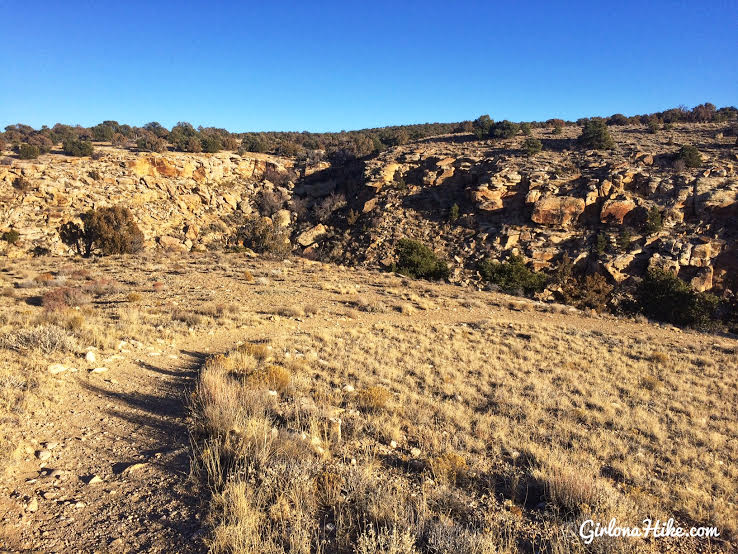 Follow the trail as it curves down to the right.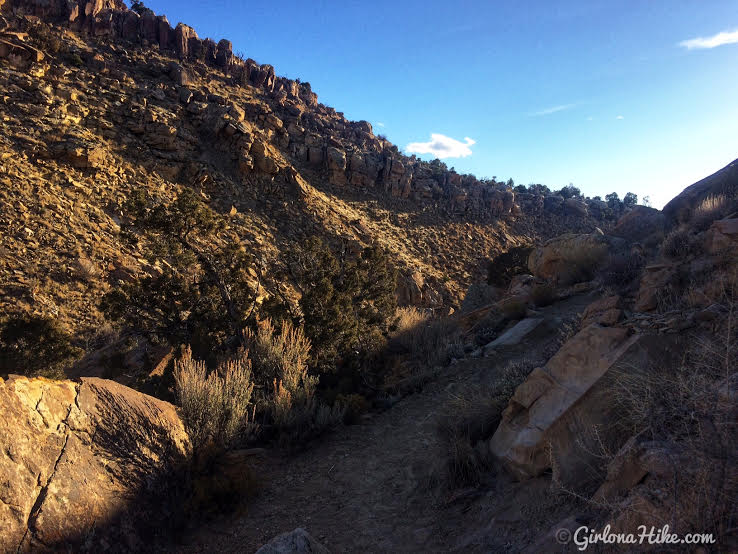 You'll hike to the bottom of the canyon, then hike back up a few feet.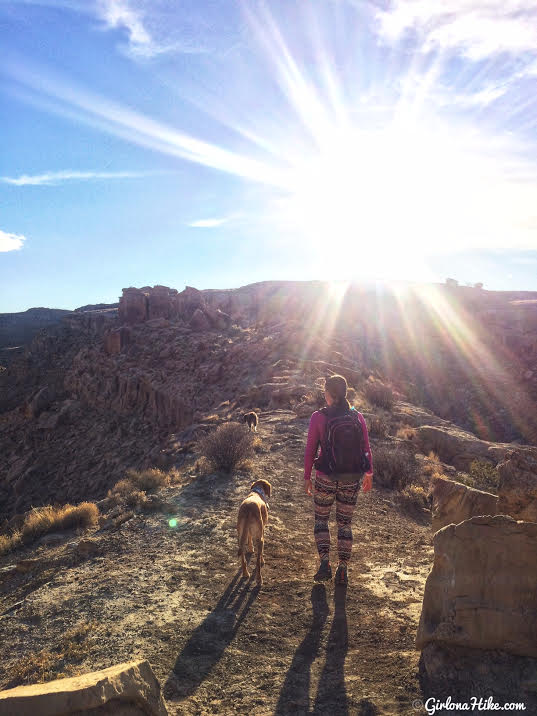 Hike along a wide ridge area.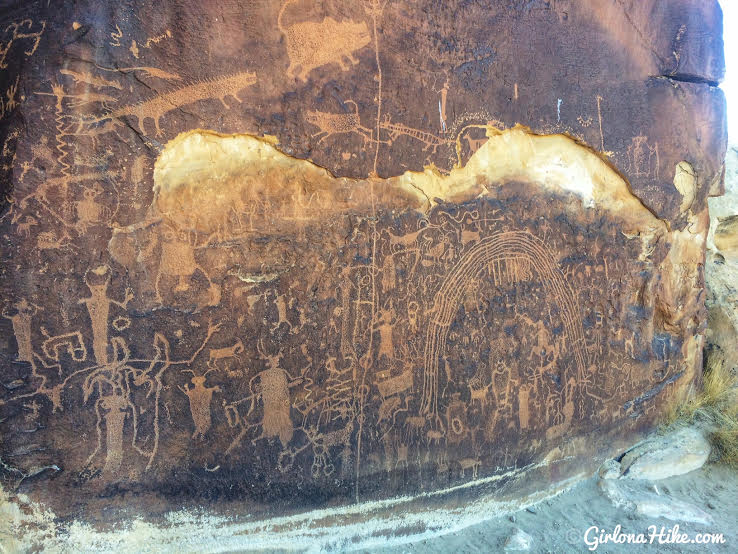 Then BAM! The most amazing petroglyphs I have seen in Utah. It's my new favorite! Sadly, that white chunk of rock that is missing is thought to be because people chipped out the sections they wanted to keep for themselves.
*** It is illegal to remove rock art, and touching is NOT allowed! Help preserve petroglyphs – even the oils from our hands can darken them and destroy the carved images. ***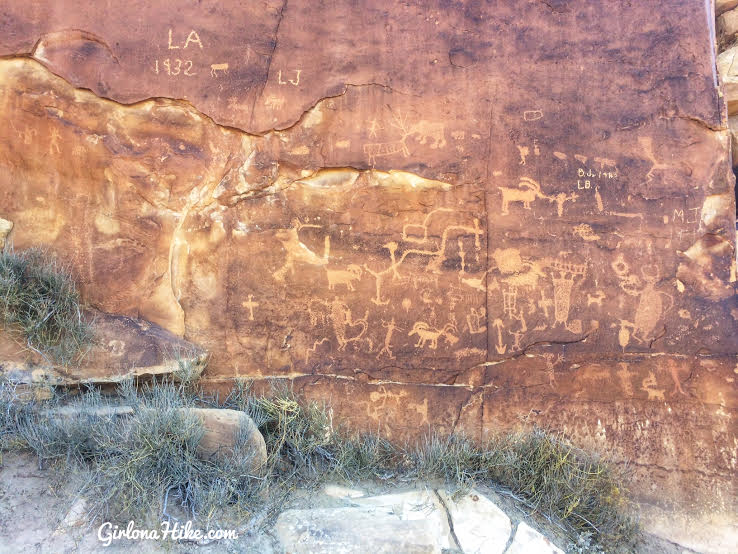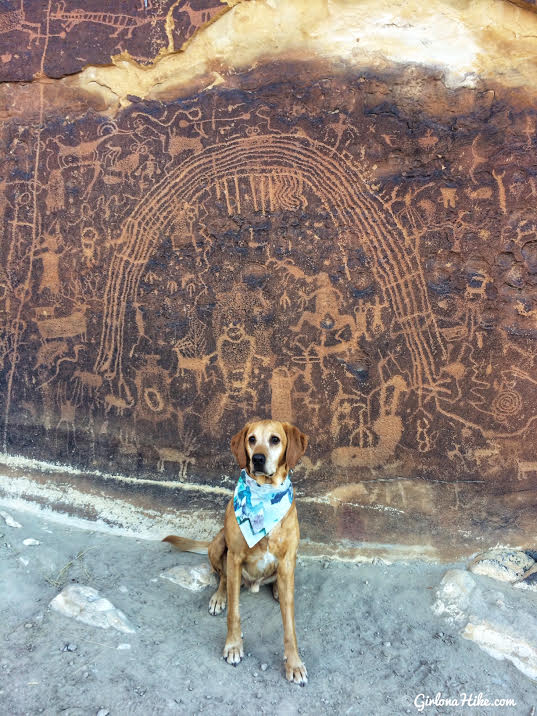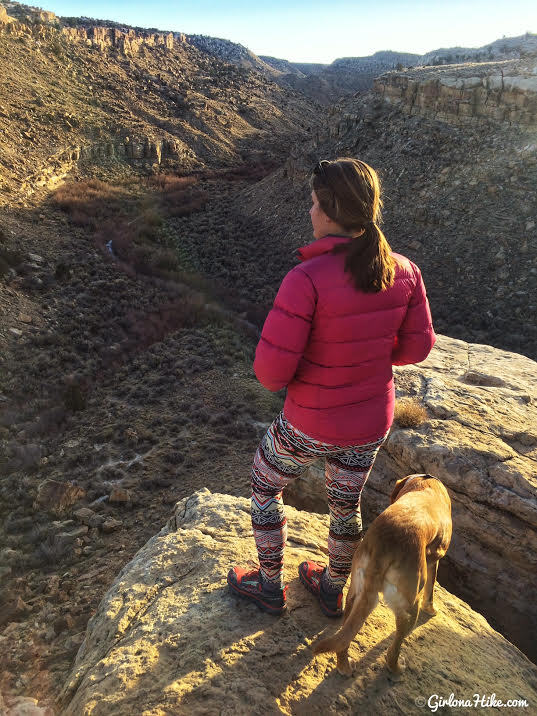 Even the views are amazing!
Trail Map – Rochester Panel
Molen Reef Petroglyphs
GPS location: 38.940249, -111.110868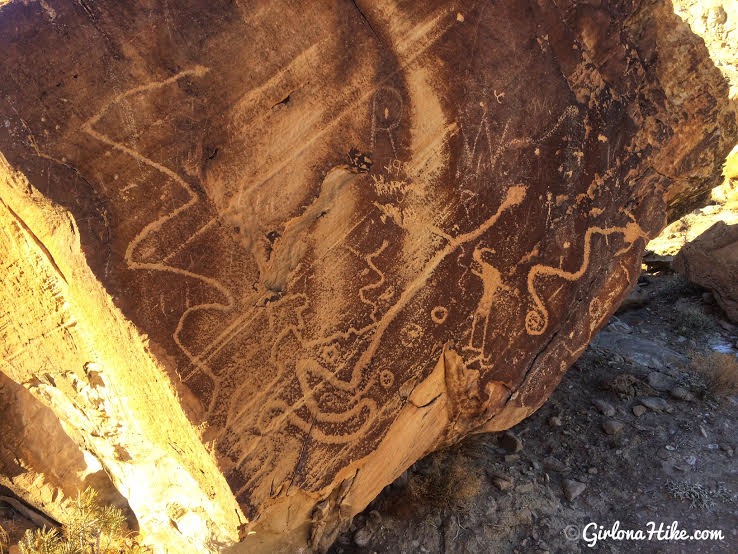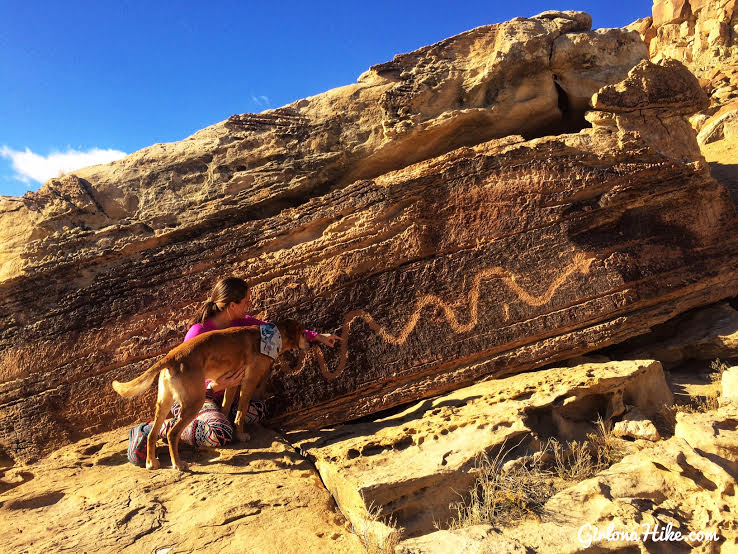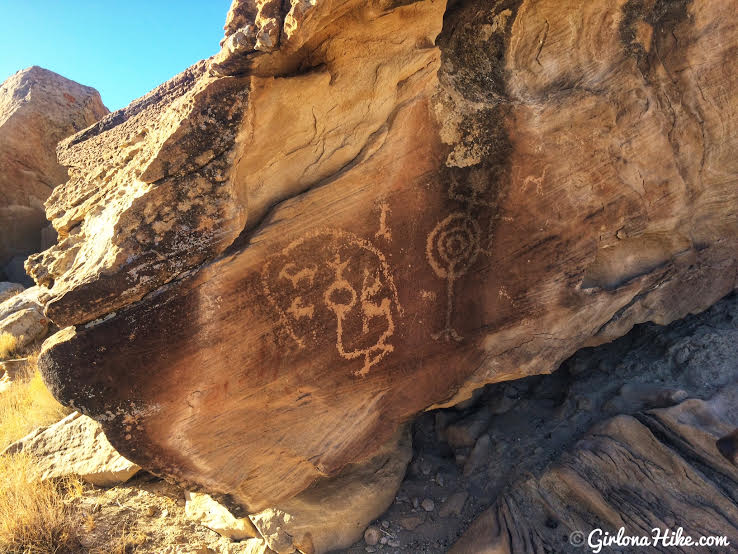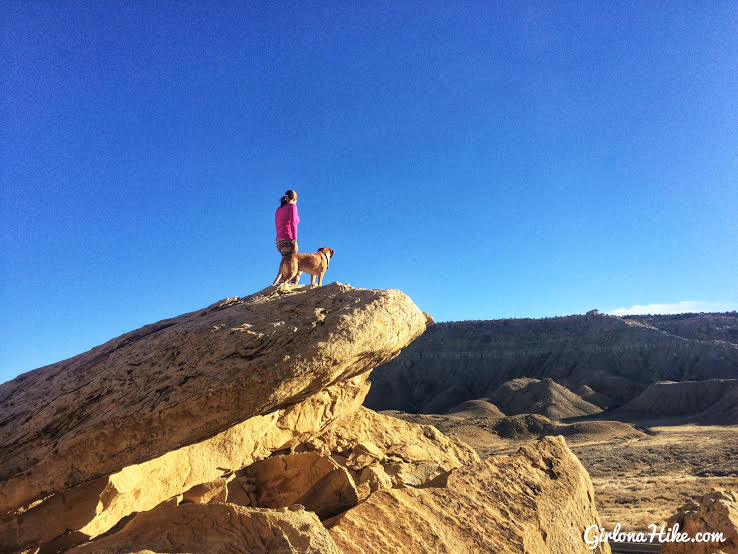 Exploring the area!
Trail Map – Molen Reef
My track via Gaia GPS – the best tracking app! Get your app here for a discount.
Recommended Gear
Nearby Hike
Exploring Dutchman Arch & Head of Sinbad Pictographs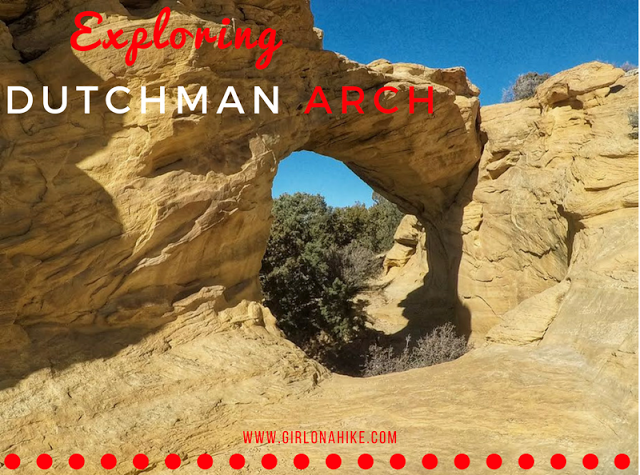 Save me on Pinterest!