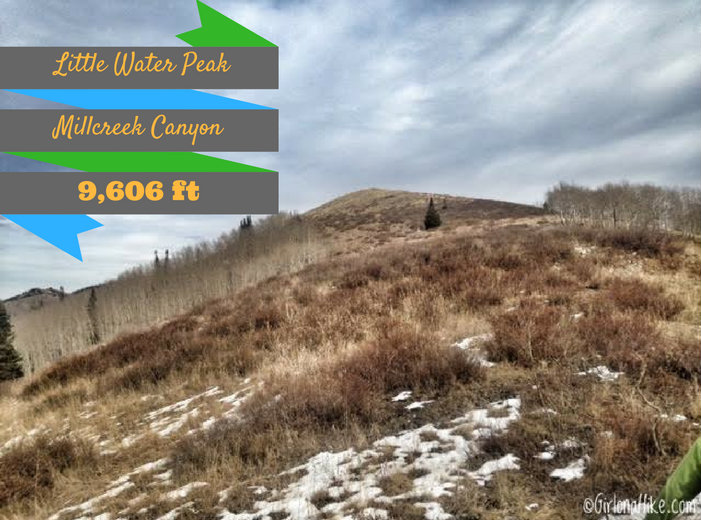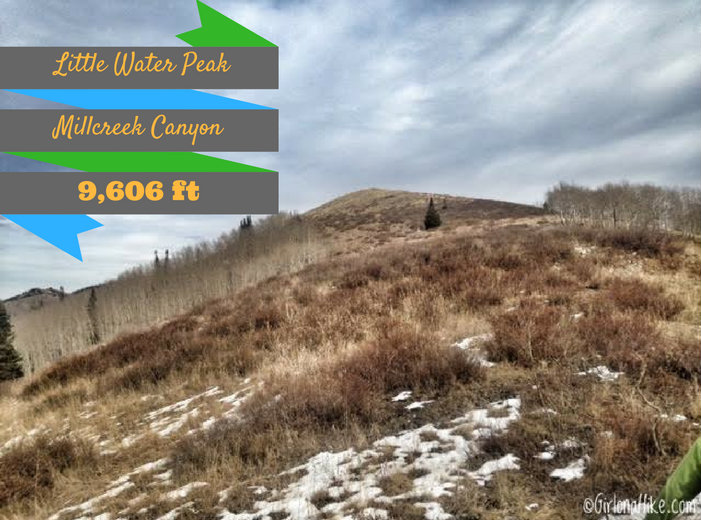 Little Water Peak (9,606 ft) sits at the upper, East ridge, dividing Millcreek Canyon from Big Cottonwood Canyon. Little Water Peak is seldom visited, yet it offers great views of the surrounding peaks and a good look down into Millcreek Canyon. The summit is just above

Dog Lake

to the North, and while Dog Lake will have tons of people in the Summer months, Little Water Peak will offer a bit of solitude. This summit is safe to access year round. It only takes roughly 30 minutes from Dog Lake to the summit, so put it on your list!
Directions
From SLC, head East on I-80, then take I-215 south. Take exit 4 for 3900 S, and turn left. At the first light (Wasatch Blvd), turn left. At the next light, turn right, which leads you into Millcreek Canyon. The Big Water TH is located at the very end of this road, 9 miles up the canyon. The trail starts in the SE corner of the parking lot. Here's a driving map. Keep in mind that the winter gate is closed from November 1 to July 1st.
Trail Info
Distance: 6.4 miles RT
Elevation gain: 1,900 ft
Time: 3-5 hours
Dog friendly? Yes, off leash
Kid friendly? No
Fees/Permits? There is a $5 fee upon exit, or FREE if you buy the Annual Millcreek Pass ($50). Millcreek Canyon does NOT accept the National Park Pass, American Fork Pass, nor the Mirror Lake Highway pass. No permit is required to hike this trail.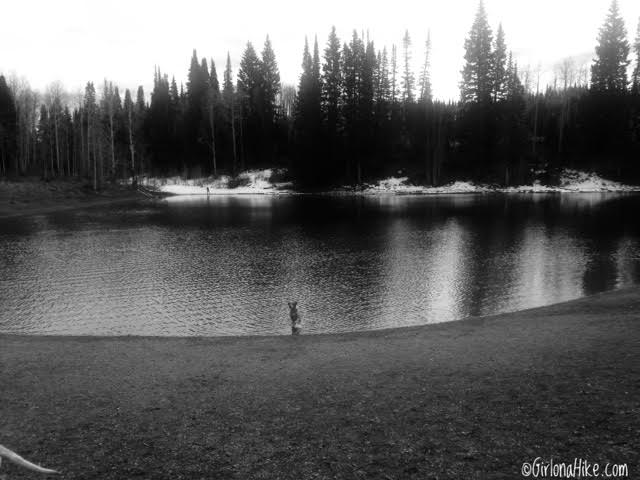 You'll first need to hike up to Dog Lake. I hiked up the Big Water Trail from Millcreek on an odd day so Charlie could come with me. Another way to access Dog Lake is via the Mill D Trailhead located in Big Cottonwood Canyon. It is a shorter route, but dogs are not allowed on that trail due to watershed rules.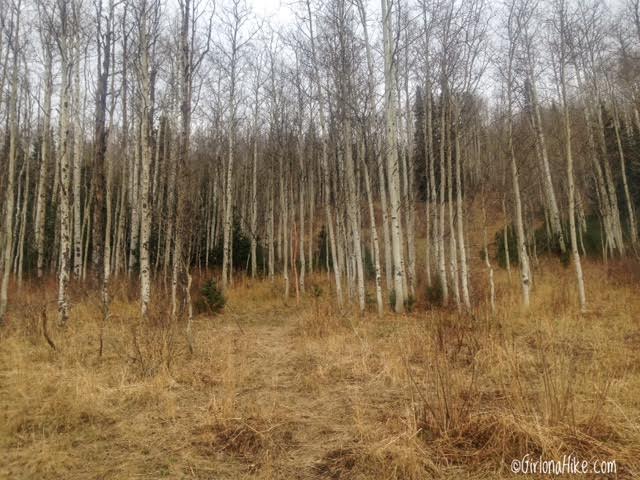 There is no trail nor any signs for Little Water Peak. From Dog Lake, pick whatever looks like the best way to cut through the trees to the ridgeline, on the North side of the lake. It seemed like a good opening here. You will be hiking through brush, so I highly recommend wearing pants to protect your legs. Make your way to the first little right, and aim for the false summit.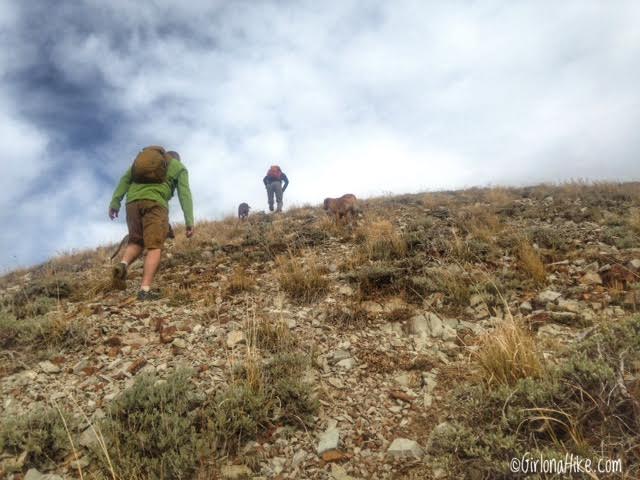 Finally out of the brush, we left the Aspens and headed up the really steep south facing slope to the false summit.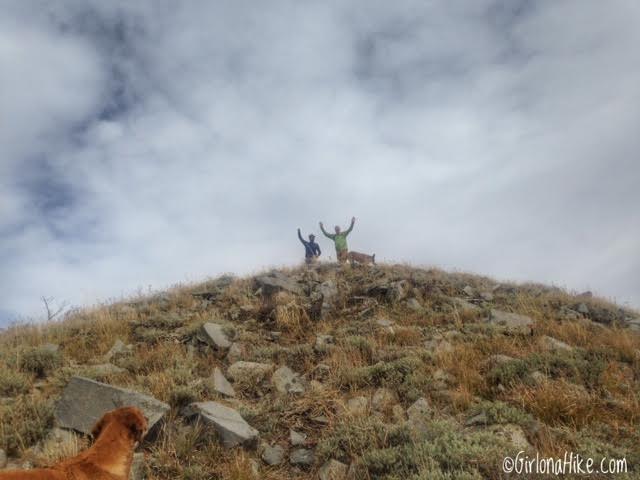 The guys beat me to the false summit! Dang it!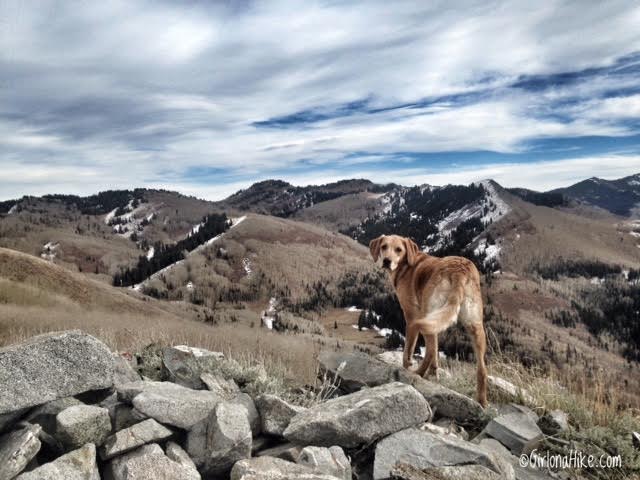 Looking East on the false summit. Desolation Lake is just around the corner from Charlie's ears.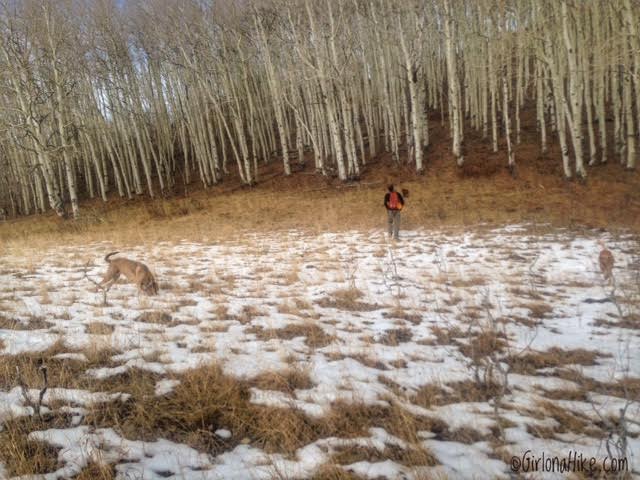 Continue down from the false summit, into another Aspen Grove. We saw a lot of bear, moose, and deer poop through this section.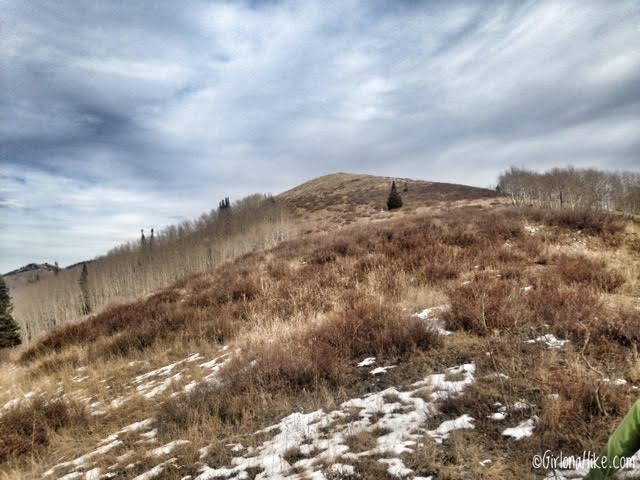 After you get through the Aspen grove, you'll have a view of your destination! Just follow the ridgeline to the top.
 Working our way up the grassy hillside. Little Water Peak is a popular spot for backcountry skiers in winter due to its open meadows and low avalanche danger.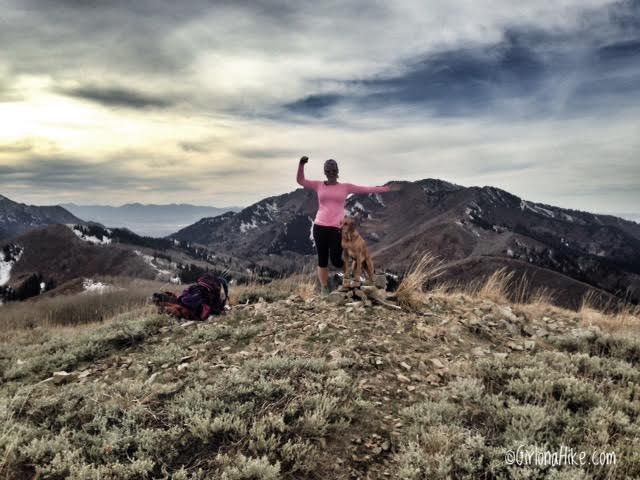 On the summit of Little Water Peak with Charlie looking West. I'm standing directly in front of Mt. Raymond & Gobblers Knob.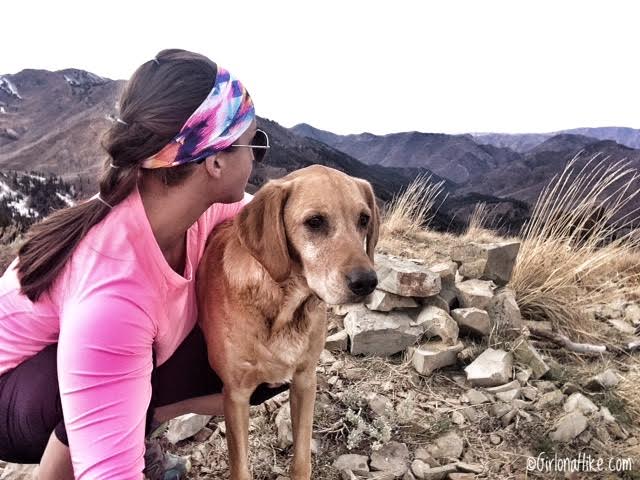 There is no summit register, though there should be one! Only this pile of rocks marks the summit.

 Great view looking down into Millcreek Canyon.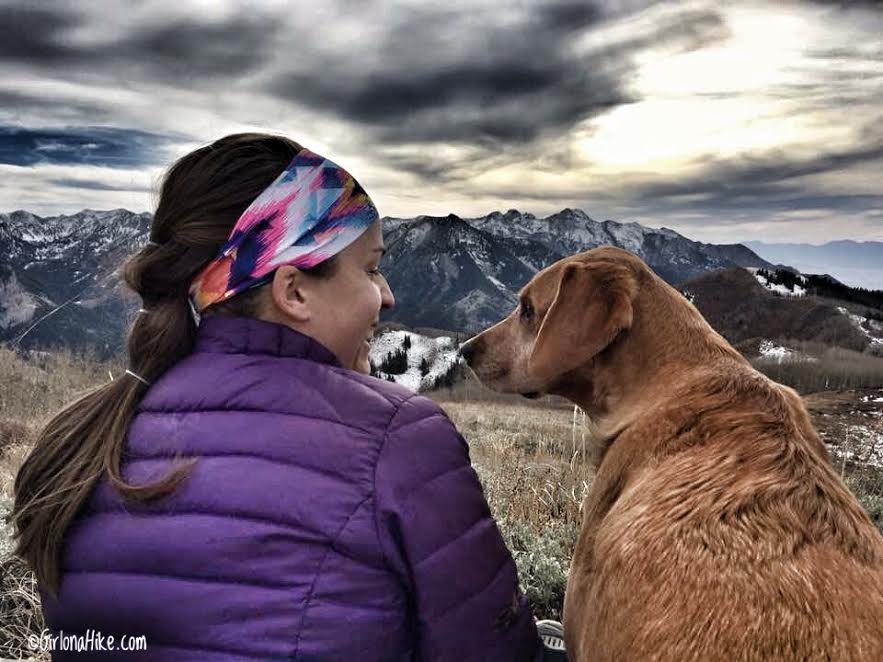 He's my favorite hiking partner!
It was really windy and cold at the summit. To the south, you should have an amazing view of the Big Cottonwood Canyon ridgeline. Kessler Peak is right in between me and Charlie.
Trail Map
My trails stats via Gaia GPS. I tracked my route starting from the Big Water Trail, summiting Little Water Peak, then heading back down the Little Water Trail, creating a fun loop.

Save me on Pinterest!