Hiking to Flag Rock
Flag Rock sits along the West facing bench just East of Lagoon, along the rocky mountain side. It's an easy hike that leads to amazing views of Davis County and Farmington, UT that the whole family can do. Short on time? Hike to Patsy Mine and call it good. This trail has little shade, but if you hike the way I went, you'll cross Steed Creek, which is a great place for the dogs to drink from and cool off, and have the kids play in the creek. During Spring all the run off will create a fun obstacle, trying to cross the creek while staying dry.
Directions
Drive North on I-15 and take exit 322 and veer right for W 200 S, then turn right again on S 200 E. Turn left on Woodland Drive at the cemetery. Follow this up the hill through the neighborhood as it curves around and up a hill, which turns to dirt. Park at the small reservoir surrounded by a gate on your right.
If coming from the South (SLC) use this map.
If coming from the North (Ogden) use this map.
Park at the reservoir on your right, in the large parking lot.
Trail Info
Distance: 5 miles RT
Elevation gain: 1,000 ft
Time: 1-3 hours
Dog friendly? Yes, off leash
Kid friendly? Yes
Fees/Permits? None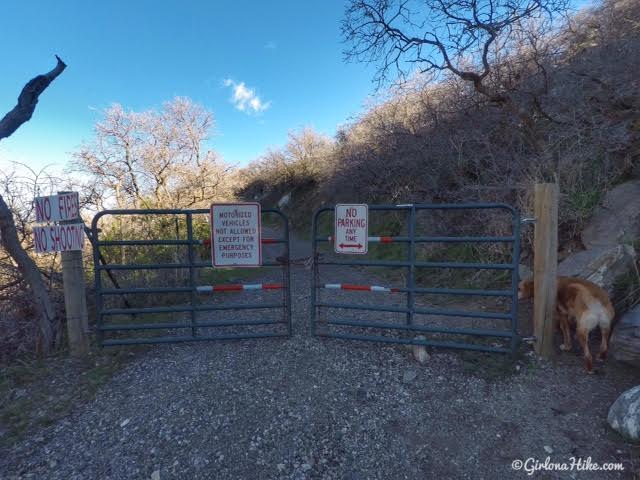 The trail starts from the same parking lot as the Davis Creek Waterfall trail, but you'll want to cut through the gate with multiple signs on it and hike North along the old Fire Road. There are probably multiple starting points to park and hike to Flag Rock, but this was the only one I knew to safely park at & not on private property.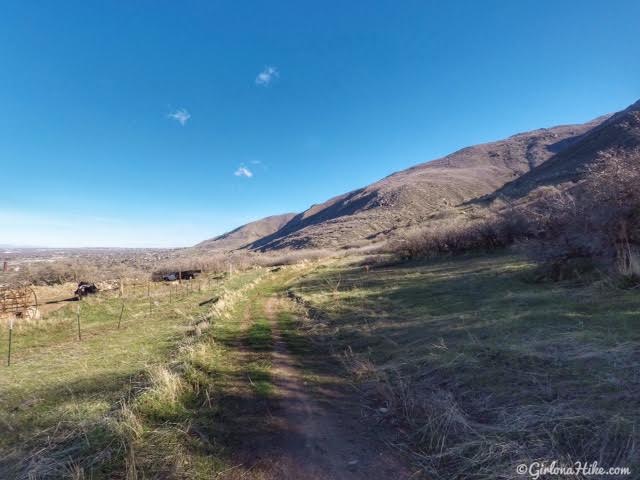 The trail leads behind some old farm equipment on your left – hike North.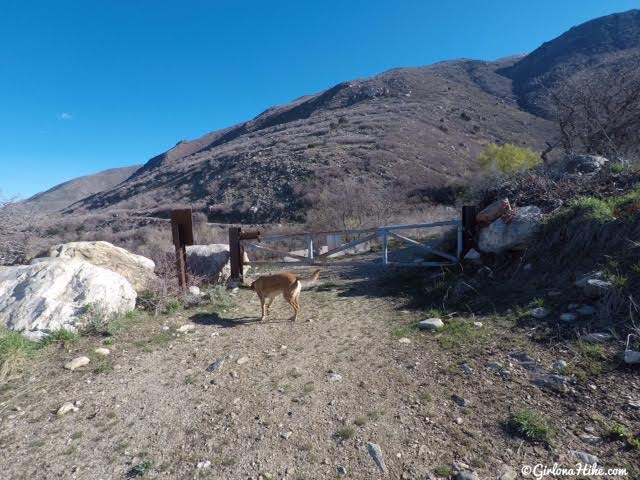 At 1/2 mile cut around the 2nd gate.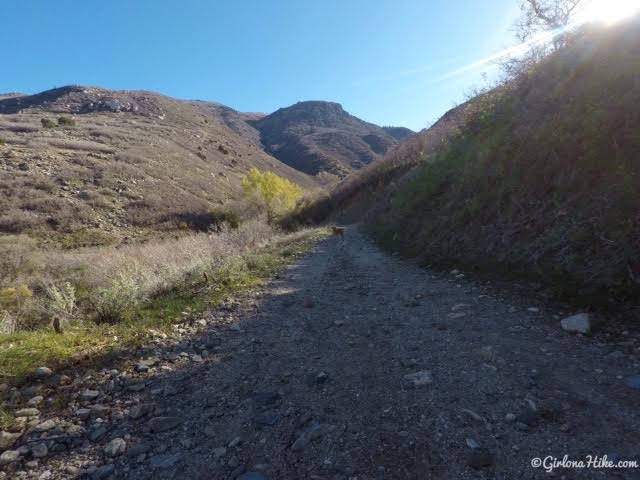 Heading towards Steed Creek.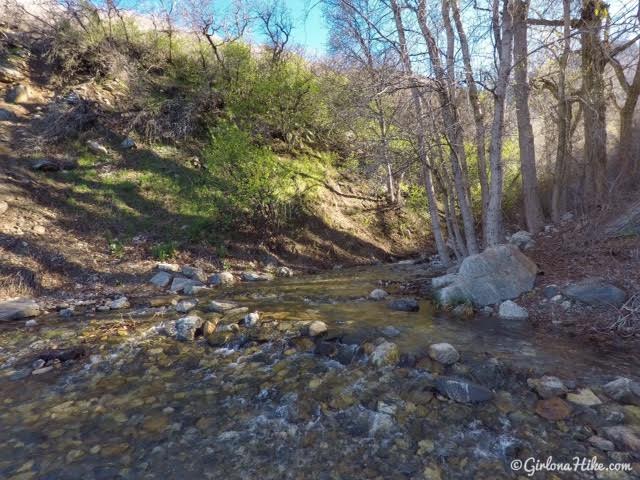 Cross Steed Creek. I was glad I brought my hiking poles along to help me cross the river!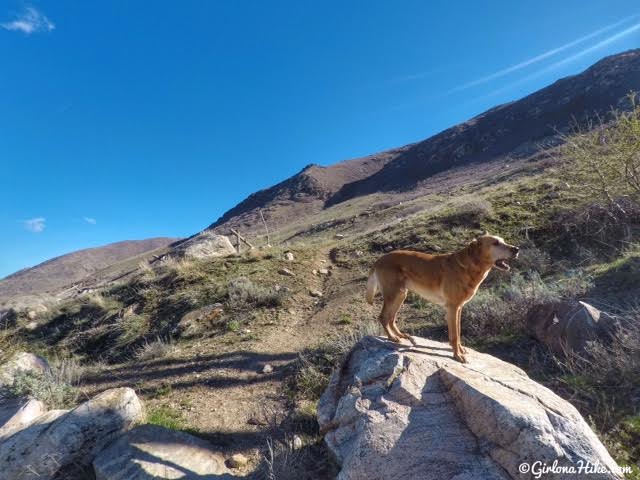 At roughly 1.2 miles you'll see some large boulders and a light trail heading up and East. From the turnoff you should clearly be able to see Flag Rock – it's the knob in the center of this photo.
Not sure what Charlie is doing here lol!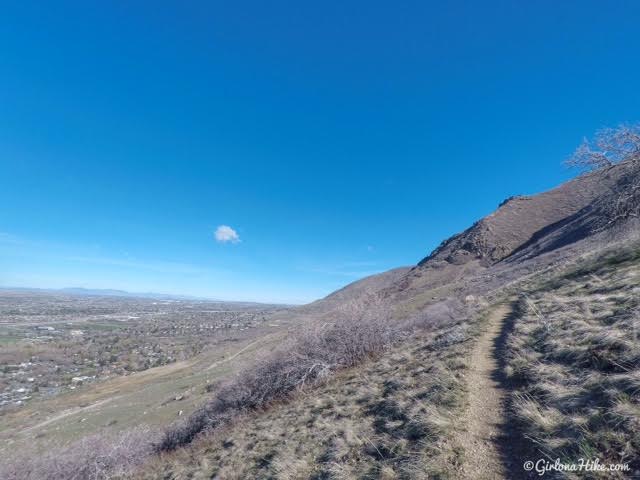 Work you way up several switchbacks. If you aren't a fan of switchbacks, this isn't the trail for you. There are close to 20 of them!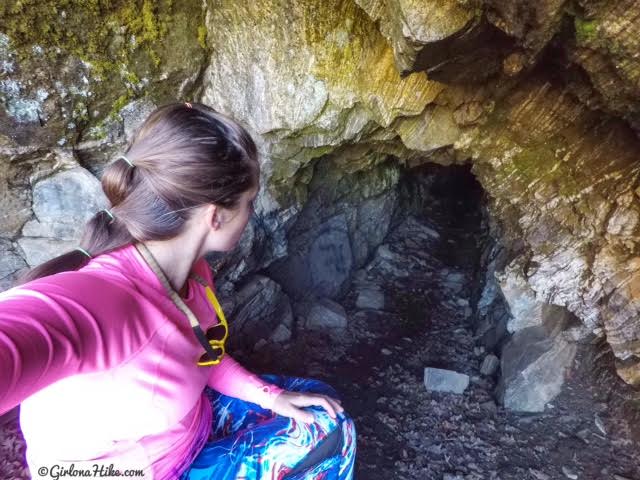 You'll see a small sign for Patsy Mine. It's literally 100 feet off the main trail and a fun, quick detour.
UPDATE: As of Nov. 2020 the mine shaft has now been sealed off and can no longer be accessed.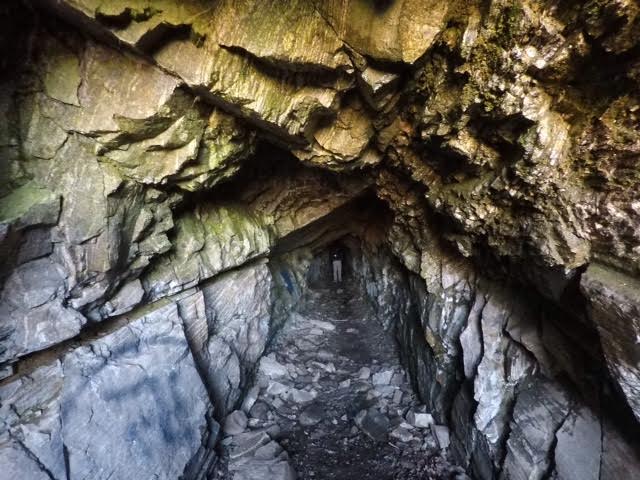 My friend Dave said he walked back in the mine roughly 200 feet, where it opened up to a chamber, then turned around.
UPDATE: As of Nov. 2020 the mine shaft has now been sealed off and can no longer be accessed.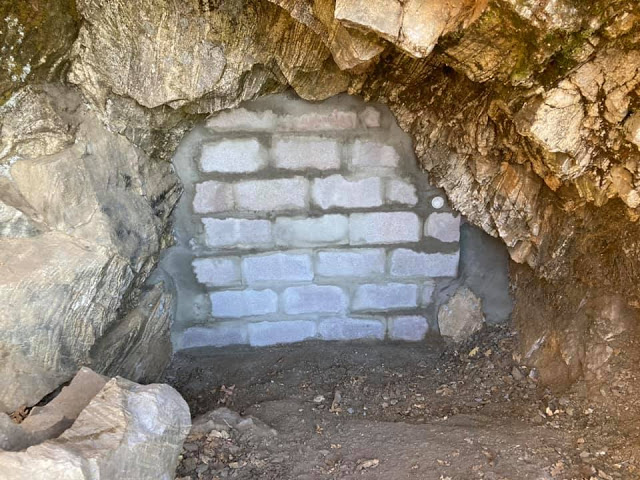 The newly sealed off mine in 2020 – Photo Credit: Randy West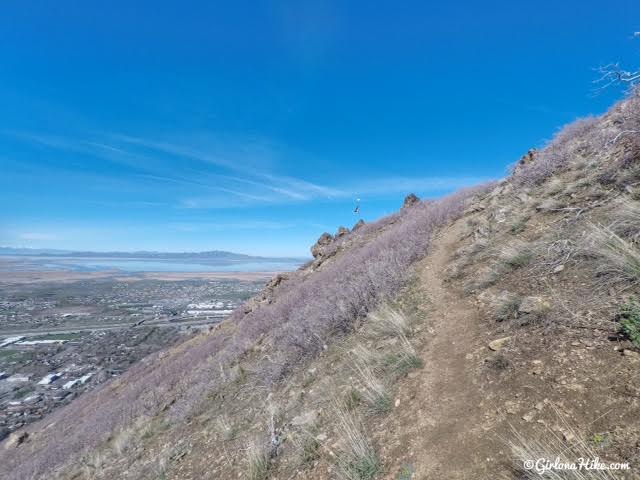 Continue up the switchbacks until you reach Flag Rock!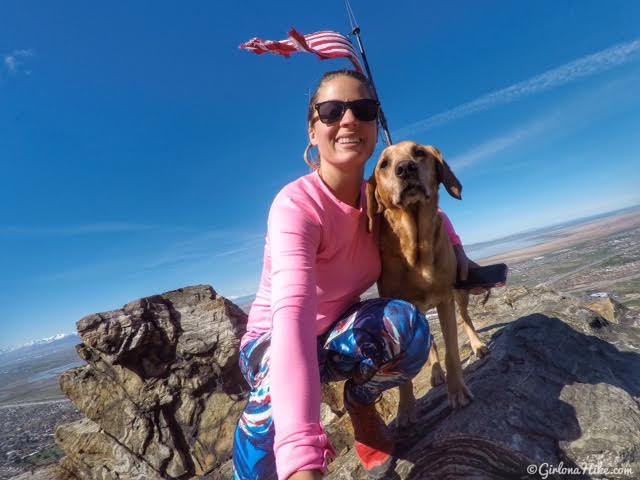 The best time to hike here is in the morning so the sun shines on the flag.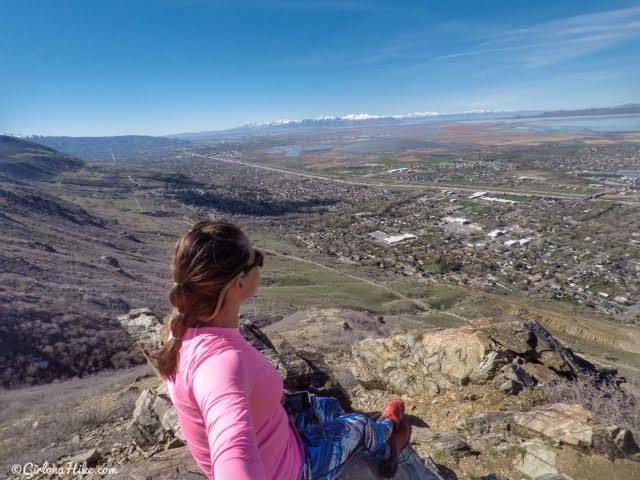 Taking in the view! What a gorgeous day. On a clear day, you should be able to see Deseret Peak.
I'm loving my new leggings from PopFit! First time customers get 1 free pair of leggings – just pay shipping! I took advantage of their deal and got these blue swirly ones, however they update the styles frequently so certain styles won't be there from week to week. They fit perfectly and actually stayed up (most of the time leggings end up slipping down on me). I ended up paying $12 and received them in just a few days, so I thought it was a great deal!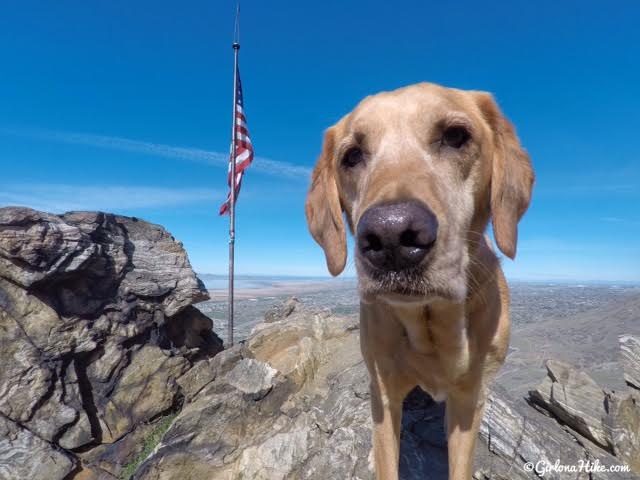 This IS Charlie's happy hiking face haha! Though it was only 55F when we hiked, he got pretty hot. Be sure to bring along plenty of water if you take your dogs.

It's best to do this as an out-and-back trail. My friend and I ended up following a sign for Hornet Canyon past Flag Rock, thinking it would drop us into the creek, but we lost the trail. It was very thick brush and a super faint trail marked with a few cairns. I was glad I had pants on because of how overgrown it was. I definitely don't recommend going that way. It's easiest to head back the way you came.
February 2018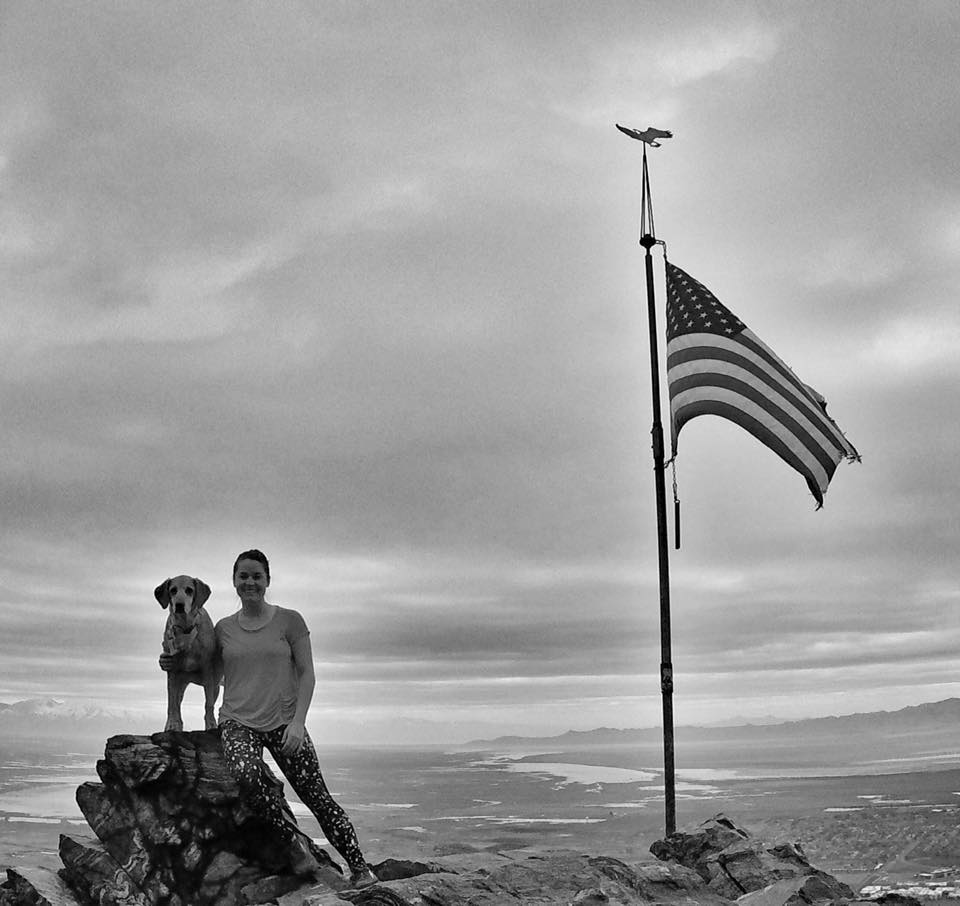 Grey and overcast, slightly on the warm side this time.
February 2020
Another year, another birthday hike for Charlie!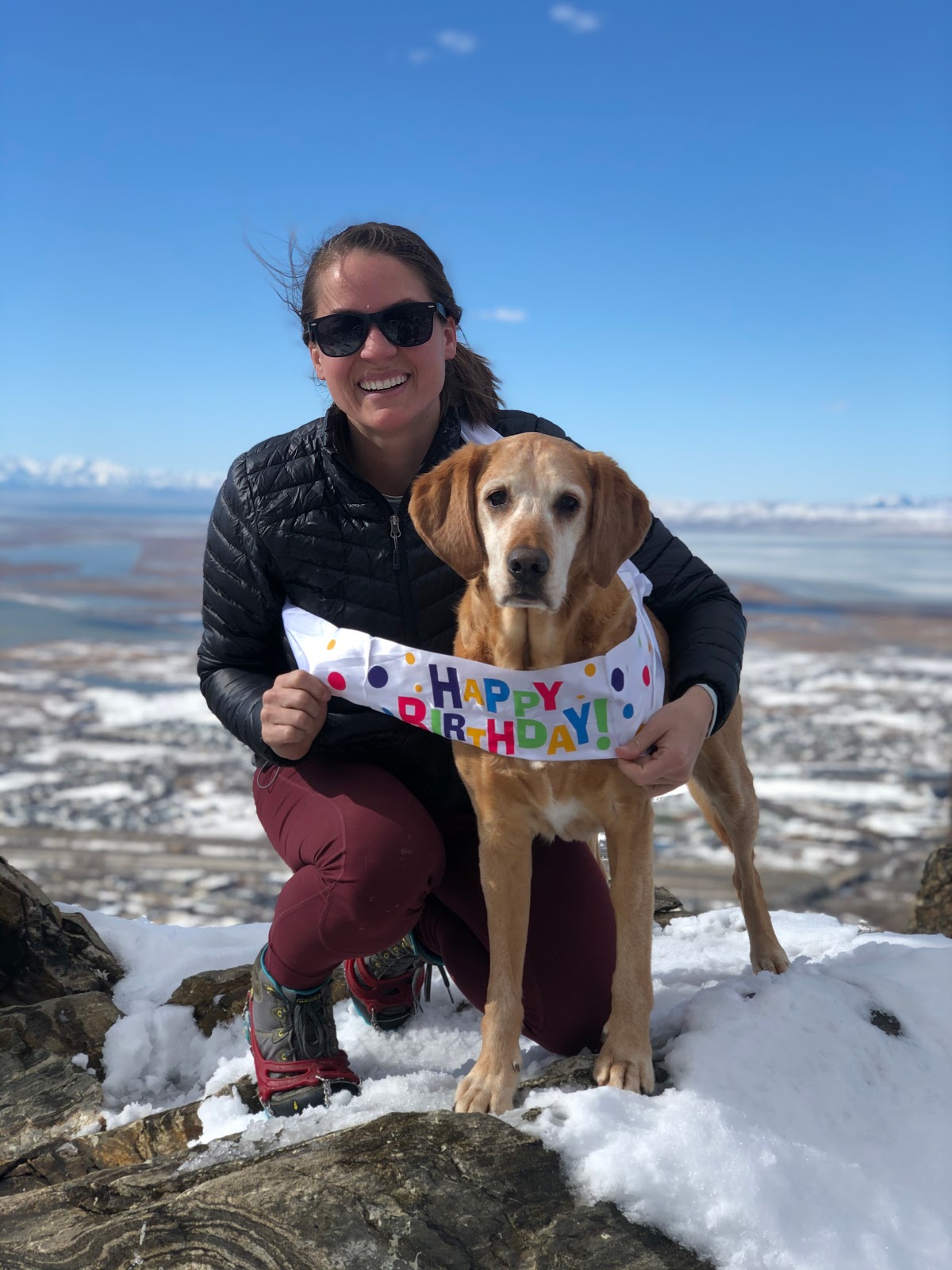 Happy 8th Birthday, Charlie!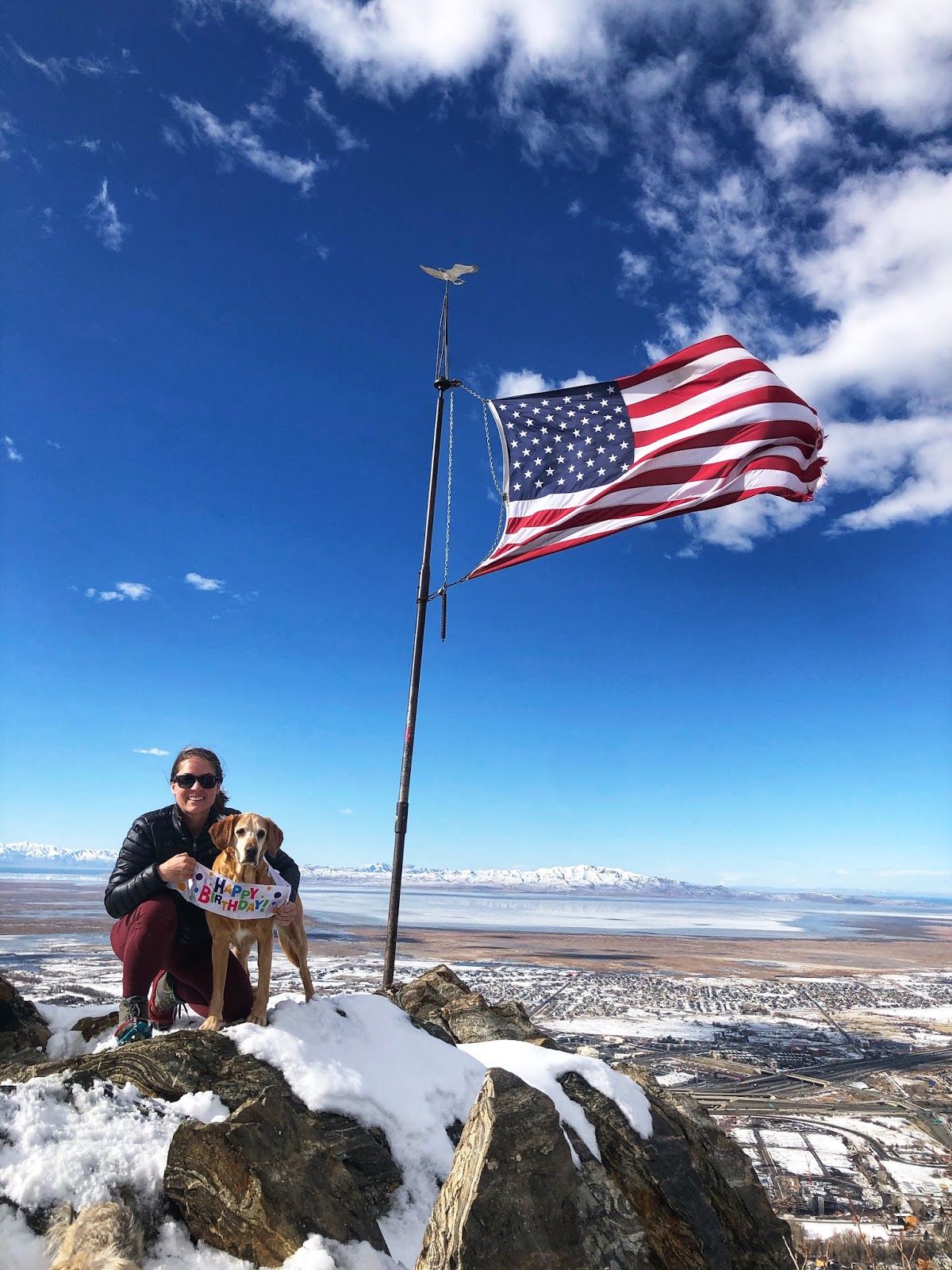 This year the trail was a mix of mud, ice, and powder. You never know what you are gonna get in February!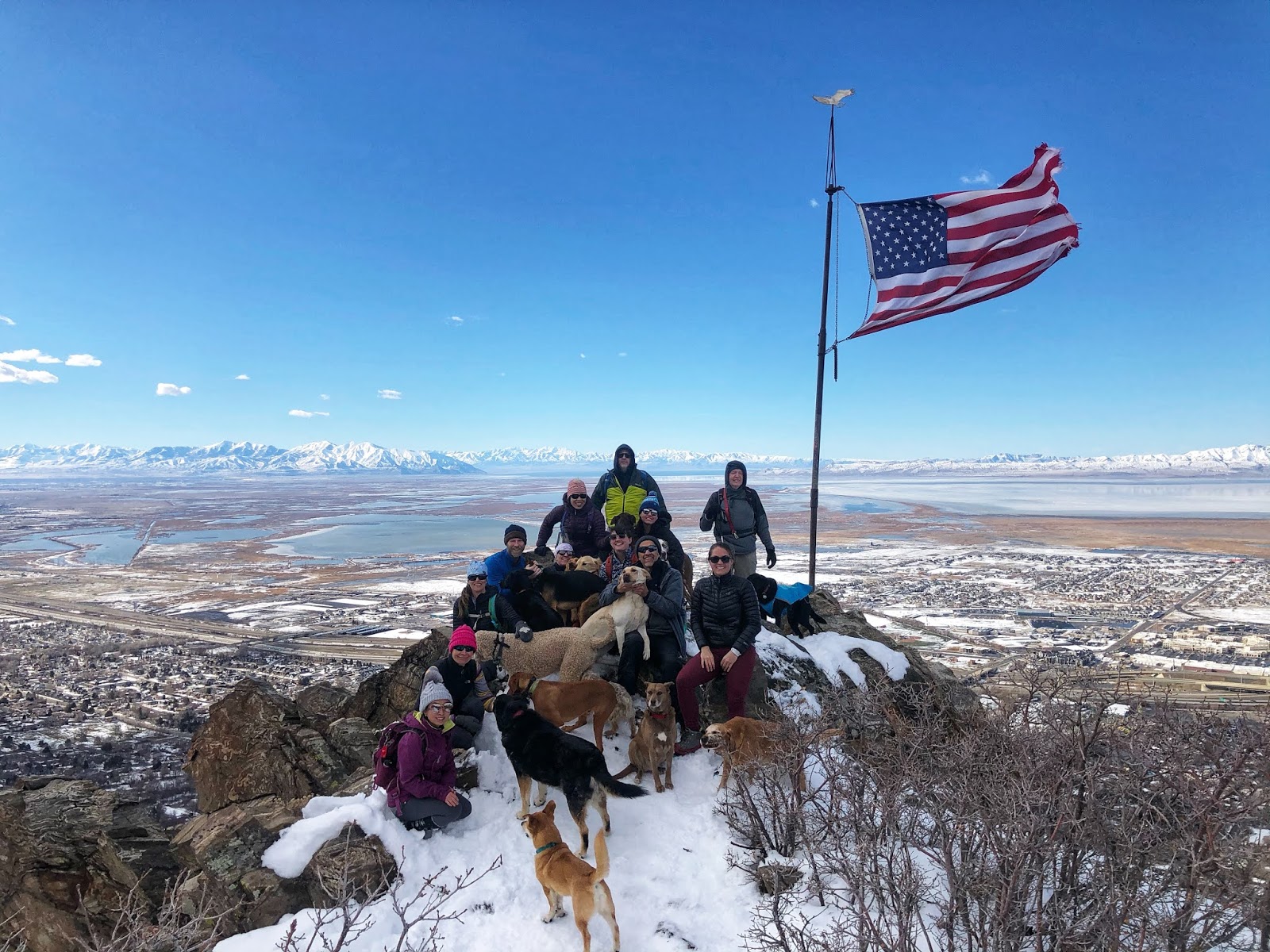 Thank you friends for joining us on Charlie's birthday hike!
Trail Map
My track via Gaia GPS – the best tracking app! Get your app here for a discount.
Recommended Gear
Nearby Hike
Hiking to the Grotto – Hornet Canyon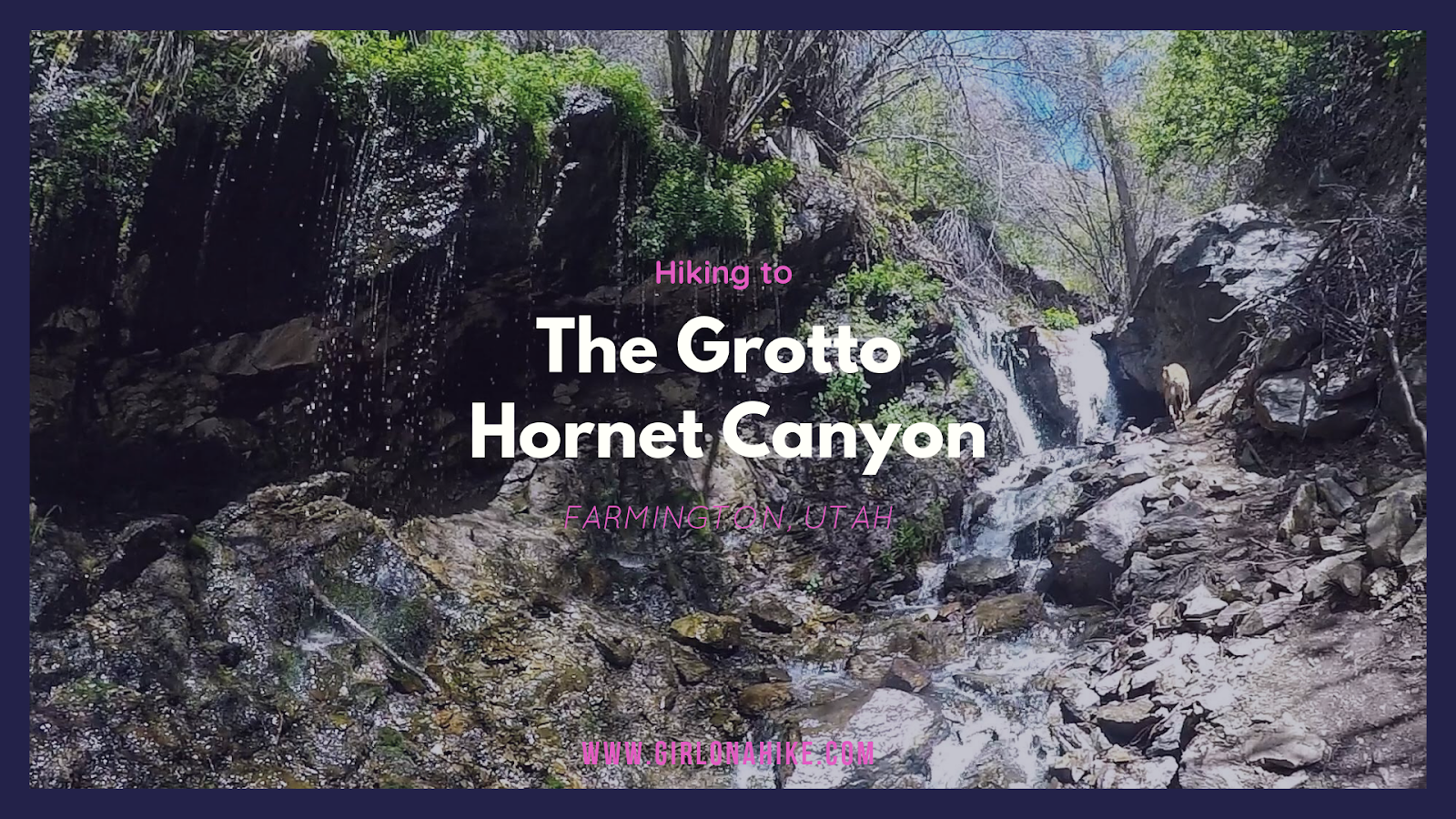 Save me on Pinterest!