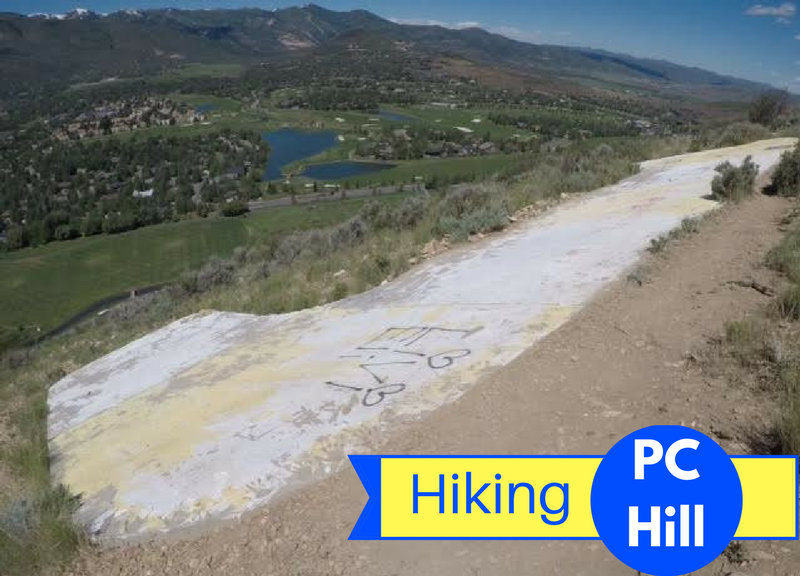 Hiking PC Hill in Park City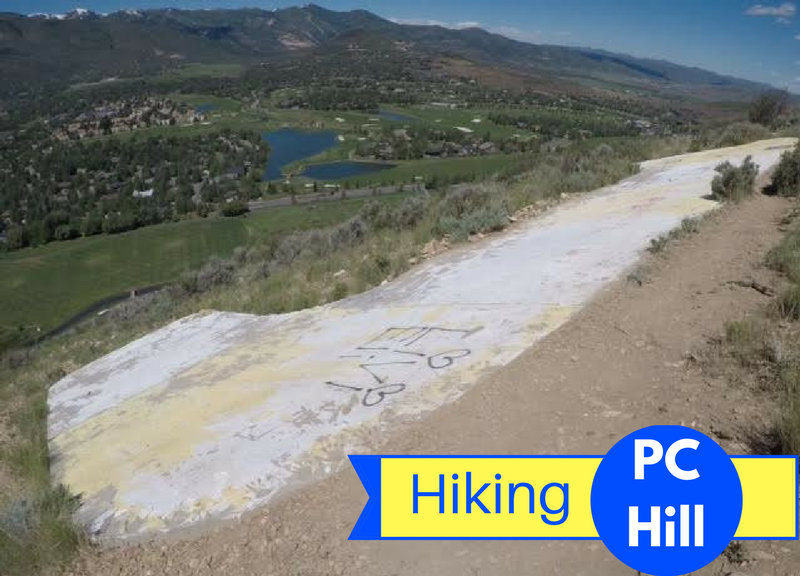 PC Hill is the local's hiking hill as the huge letters standing for Park City are dominant from all around town. PC Hill is not as high in elevation as Bald Mountain or Jupiter Peak, but the prominent PC is more recognizable.
This is a super short hike, which makes it great for kids and older folks visiting from out of town that aren't used to the elevation, or if you only have half an hour. The views from the top give a great view of all of Park City and surrounding mountains. This trail has zero shade and water, so bring at least 1/2 liter for the dogs.
Directions
If driving from SLC use this map.
There are no restrooms. There is enough parking spaces for probably 50 cars. The road has a lot of potholes so watch out for those.
Trail Info
Distance: 1.4 miles RT
Elevation gain: 518 ft
Time: 30 min – 1 hour
Dog friendly? Yes, on leash (but can be off leash with an eCollar in Summit county)
Kid friendly? Yes
Fees/Permits? None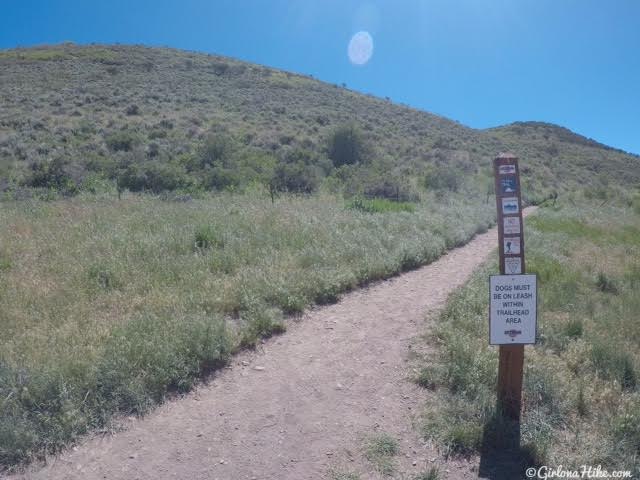 The trail starts right from the parking lot. This sign says dogs have to be leashed within TH areas (aka the parking lot) – once you are on the actual trail they can be off leash.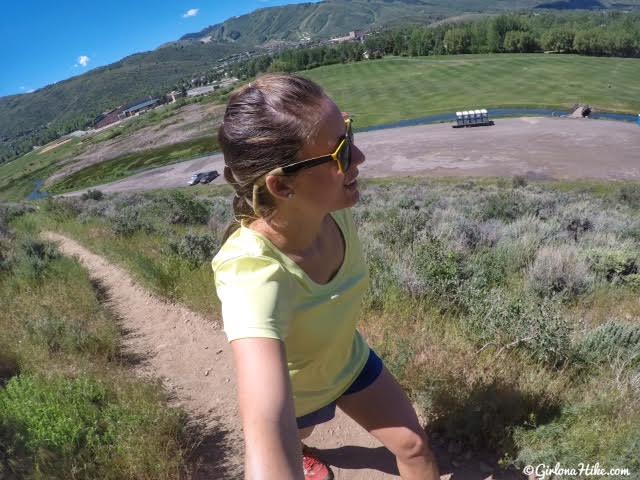 The trail makes two long switchbacks uphill. I was really short on time so I did this as a half hike/half trail run so I didn't carry anything except my GoPro. No Charlie today either – he was happily resting at home.
 Next switchback heading South.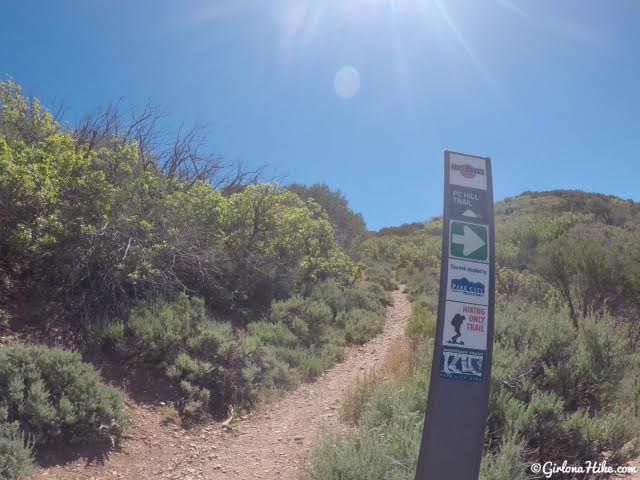 You'll reach the first trail intersection – keep straight/left for PC Hill.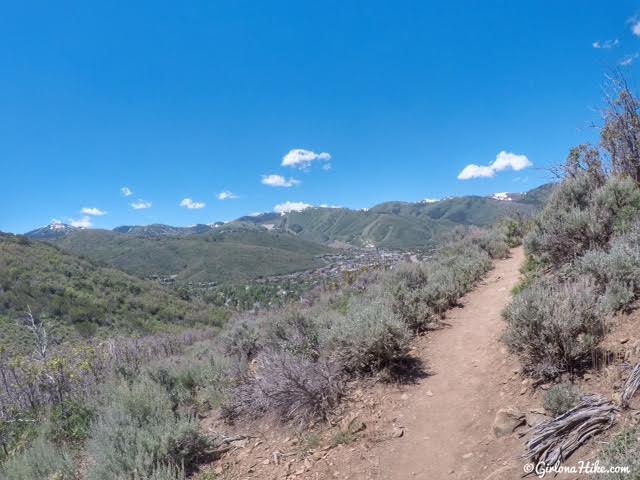 When you reach the fence at the saddle, turn left and work your way up the hill. There are several trails going in a bunch of different directions, but they all lead uphill.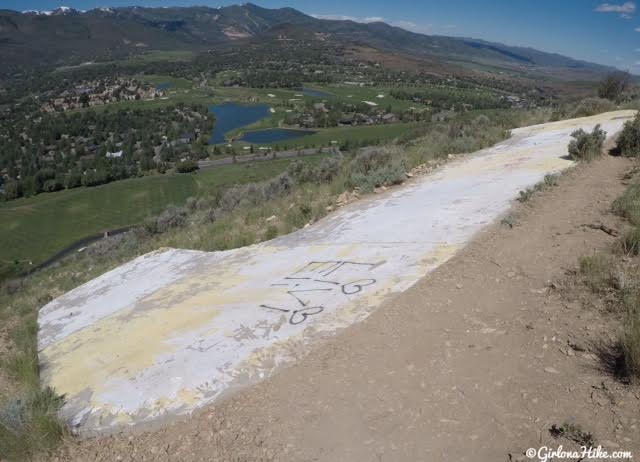 I reached the PC letters in 11 minutes! I'm not really a runner so I was definitely out of breath!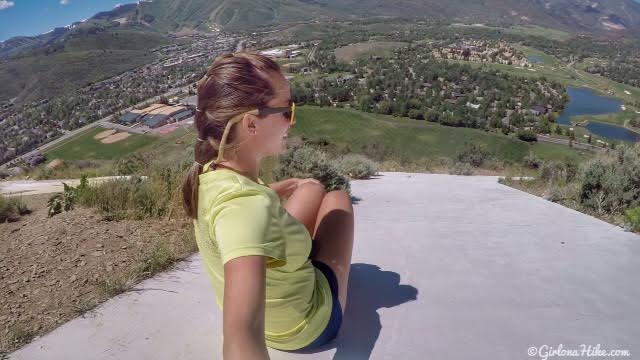 Taking gin the view & taking a quick break!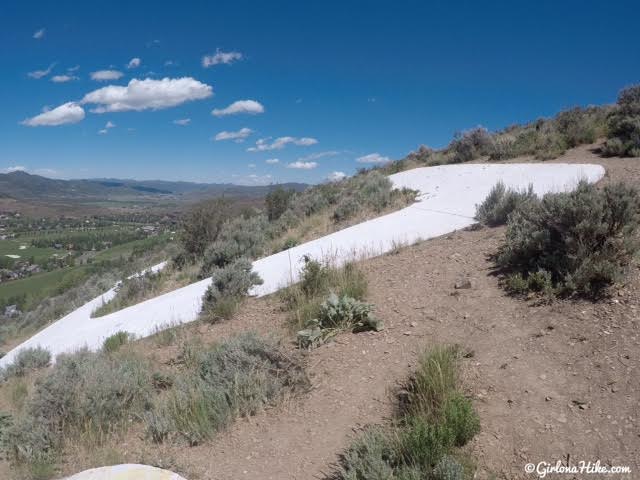 View of the letter "P".
 The view looking NW.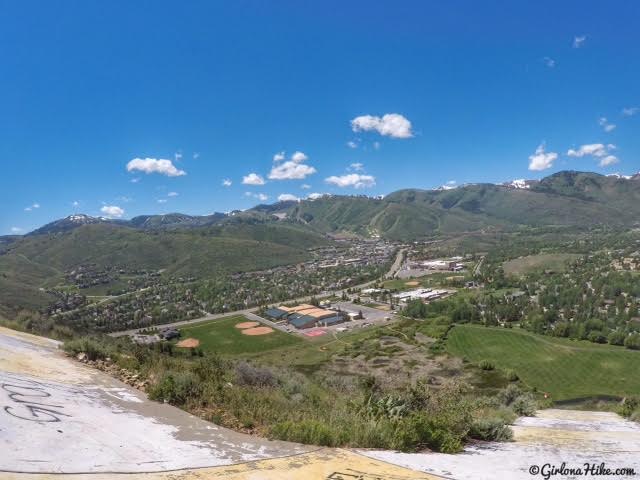 The view looking SW – the peak to the far left with a bit of snow is Bald Mountain – the top of Silver Lake Lift at Deer Valley.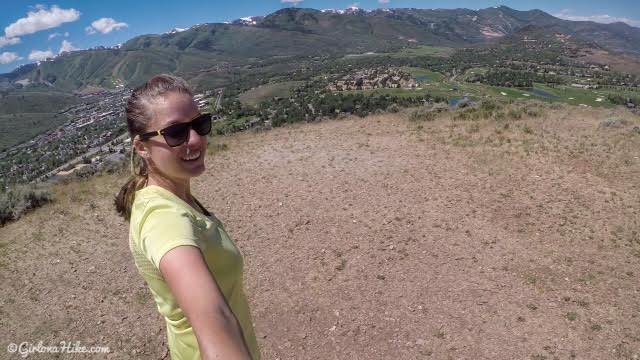 On top of PC Hill – the elevation here is a mere 7,202 ft. 
February 2019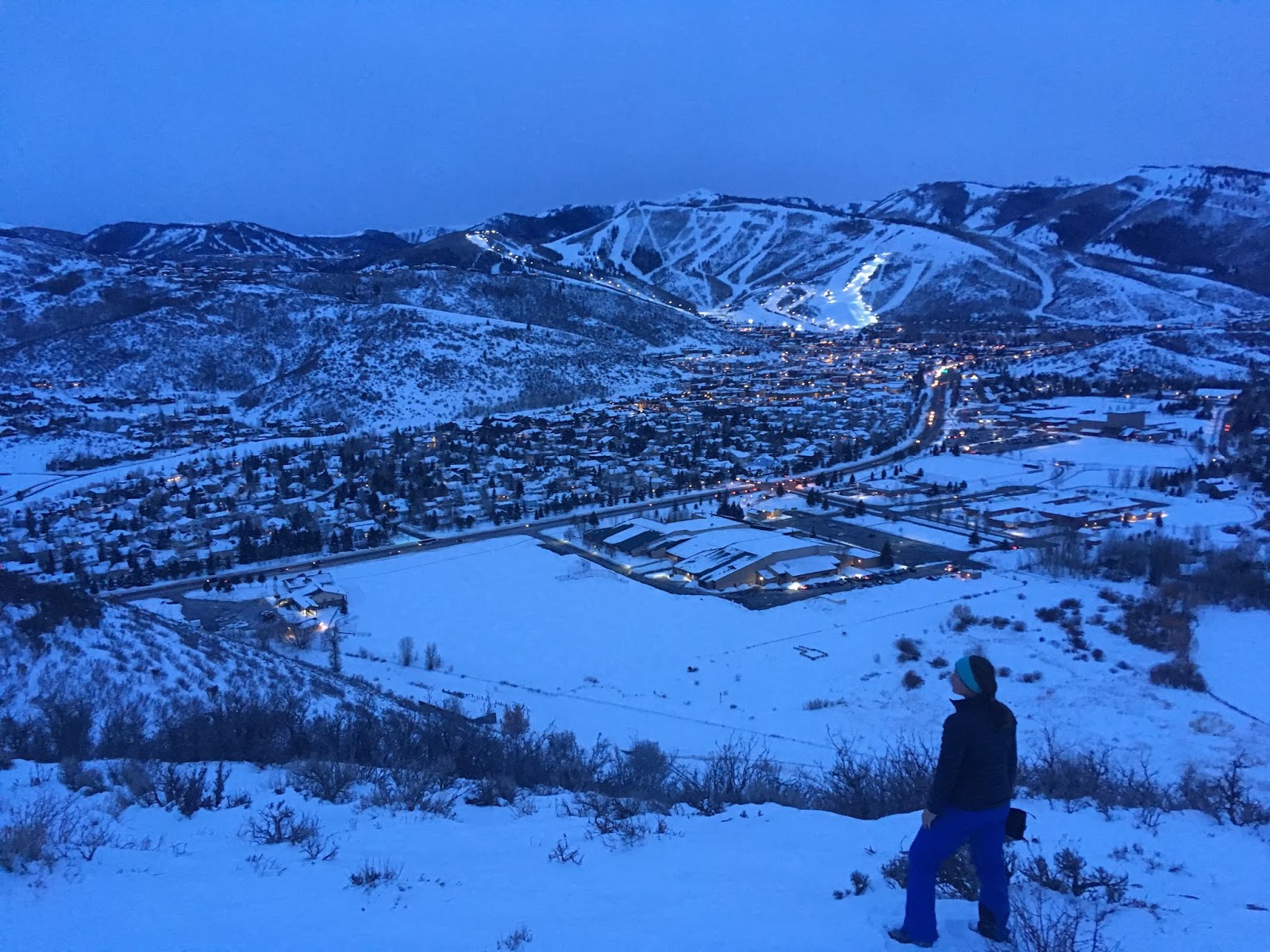 What a cool way to see Park City at night!
The Day after Thanksgiving, 2020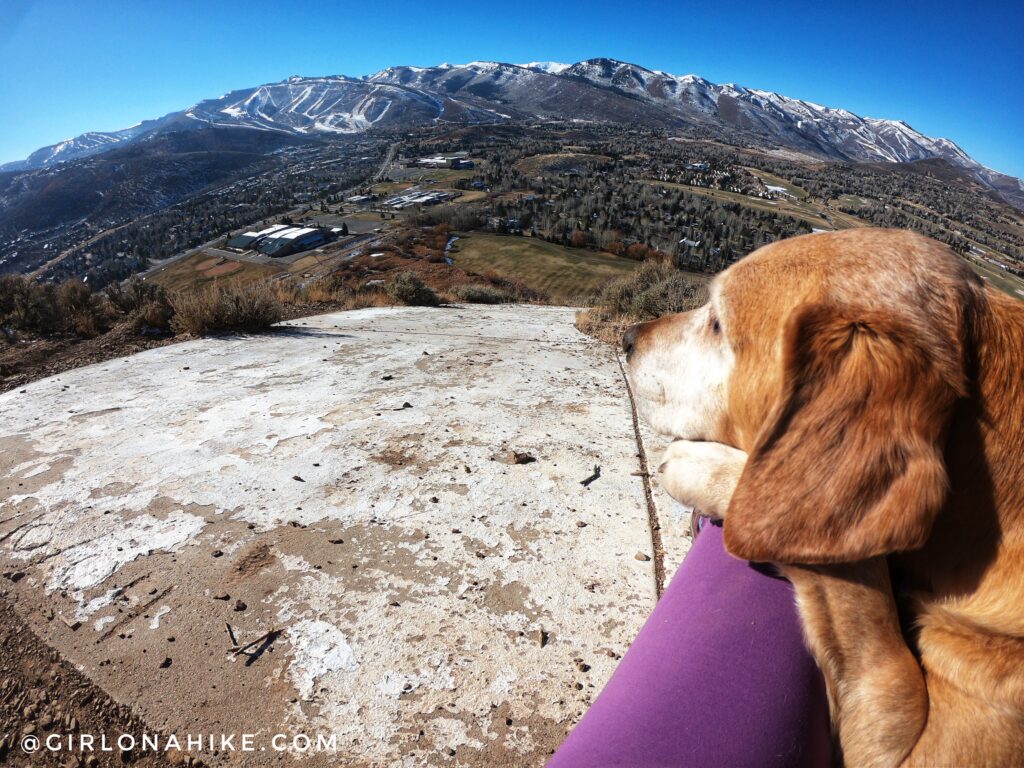 It was so dry this time of year!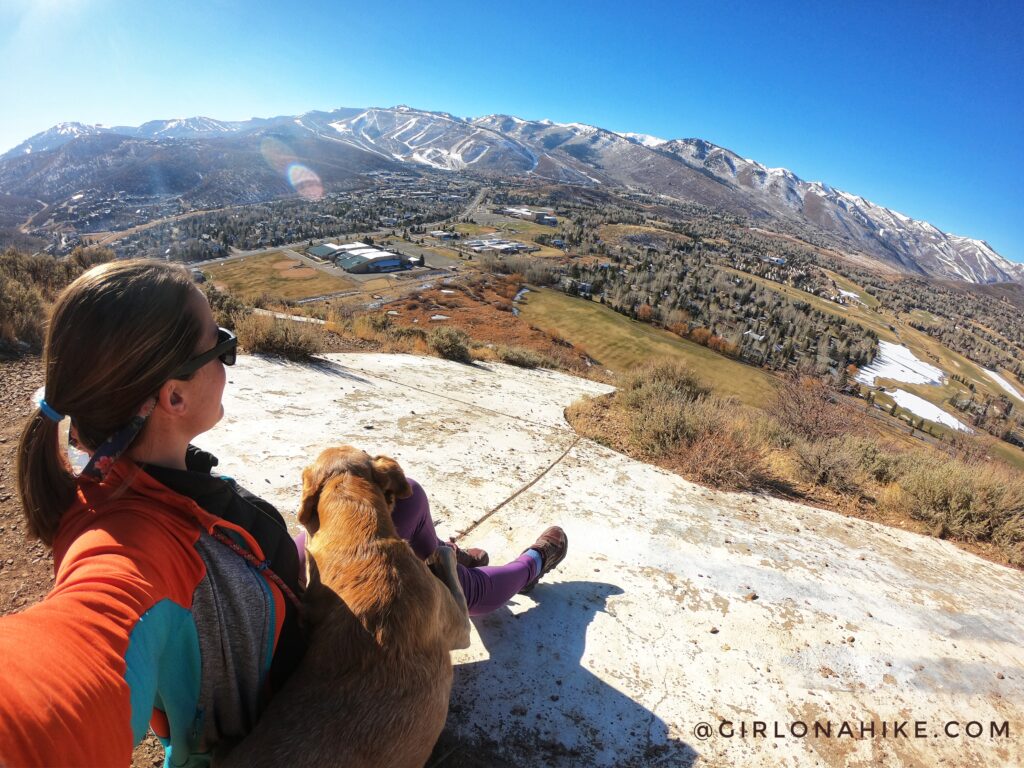 Always a great view though!
Trail Map
My track via Gaia GPS – the best tracking app! Get your app

here

for a discount.

Save me on Pinterest!