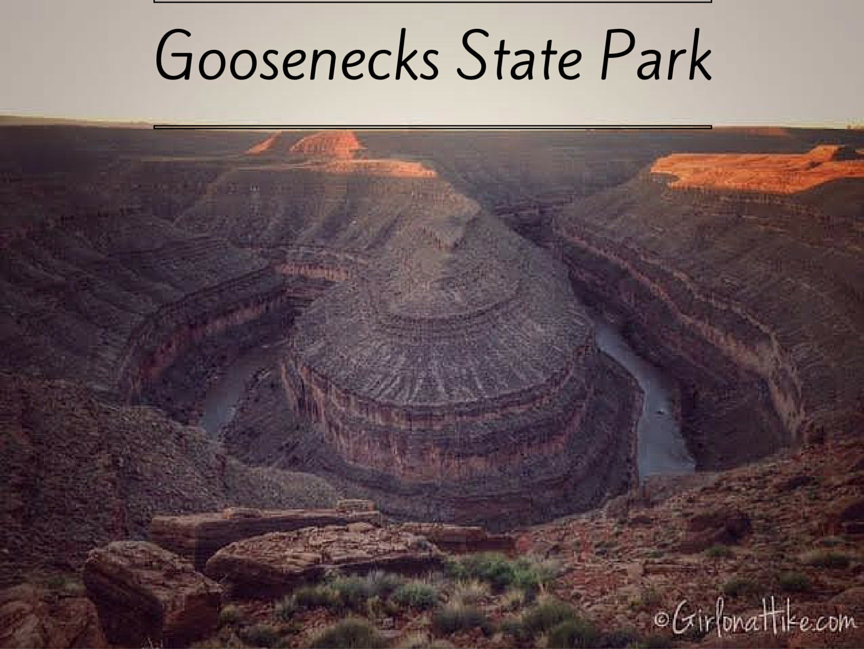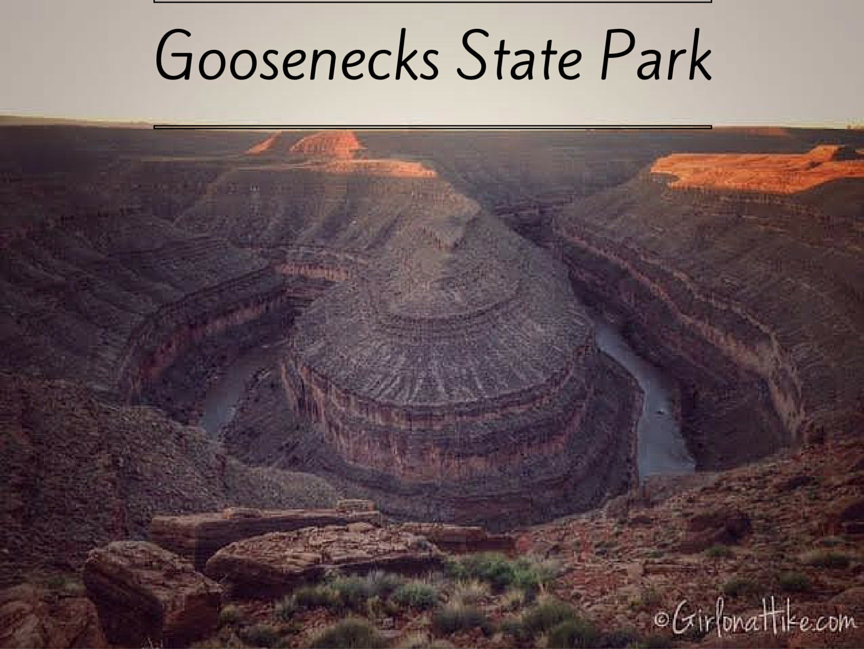 High above the meandering San Juan River, lies Goosenecks State Park. This largely undeveloped park is home to a rare geological featured known as the Entrenched Meander. This refers to a river that is confined to a canyon or gorge, and in most cases is narrow with very little or no flood plain. The headwaters of the San Juan River are in the San Juan Mountains of Southwestern Colorado, which is the origin for 90% of the rivers' flow. The river flows 360 miles from its source, starting at an elevation of 14,000 ft and dropping to just 3,600 ft at Lake Powell.
My boyfriend and I are just a week apart in birthdays, so we usually combine them and celebrate in the outdoors. You all know how much I love to travel and explore new places, so we gathered up a few friends and went to a place none of us had ever been before.
Our base camp for our 3 day weekend was at Goosenecks, and each day we explored a different area nearby. Southeastern Utah is so lowly populated and undiscovered yet there are so many unique trails, ruins, petrogplyhs, & campsites. If you are looking for solitude, beautiful vistas, an area with some of the darkest night skies in the US, and photo opportunities, this is a great park to camp at. Arrive early to get a camp site along the ridge.

From SLC, head south on I-15, and take Hwy 6 through Price, UT. Once at I-70, head East, then take the exit for Moab/Arches National Park. Head south on Hwy 191 until you reach Bluff, UT. Follow the signs for Monument Valley/Hwy 163. From Bluff, drive another 16.6 miles, and turn Right on Hwy 263 and follow the signs for Goosenecks State Park. Drive time is roughly 6-7 hours.

What are the fees?
Day use $5/car
Camping $10/night
Do I need a permit? No
Is there a Visitor Center? What are the hours? 
Goosenecks S.P. is open year round, however there is no visitor center.
What's available at Goosenecks S.P. for camping?
Fire rings and picnic tables are scattered along the ridge
Camp sites are primitive – bring your own water
There is one vault toilet available
Four RV sites are available, no hookups, no dumping station
Do I need to make a reservation?
No, camping is 1st come, 1st serve. Bring your own firewood.
Are dogs allowed?
Yes, off leash
Is this a kid friendly state park? Yes! The only warning is there are no guardrails along the ridge.
When is the best time to visit?
Keep in mind that there is no shade, nor water. Summer months can be severely hot, so Spring and Fall are the best months to visit.
Can a small car make it here?
Yes, we drove two Honda Accords to get here. The road is paved up until the fee station, which then turns to dirt. However, a 4×4 car is not necessary. Always drive slow on the dirt road, and it is wise to carry a spare tire with a jack and tools just in case.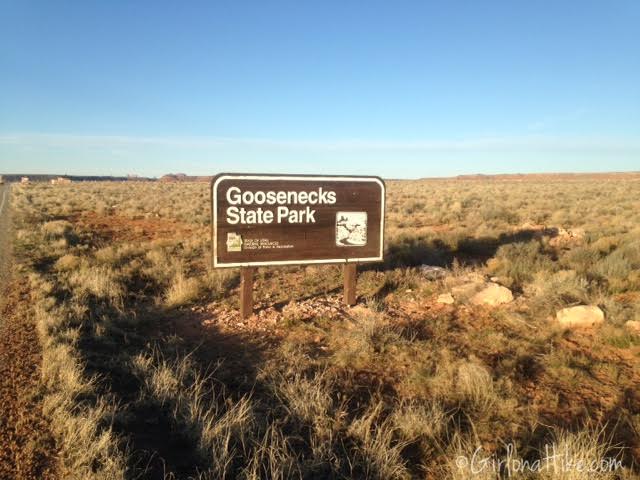 Entering the park!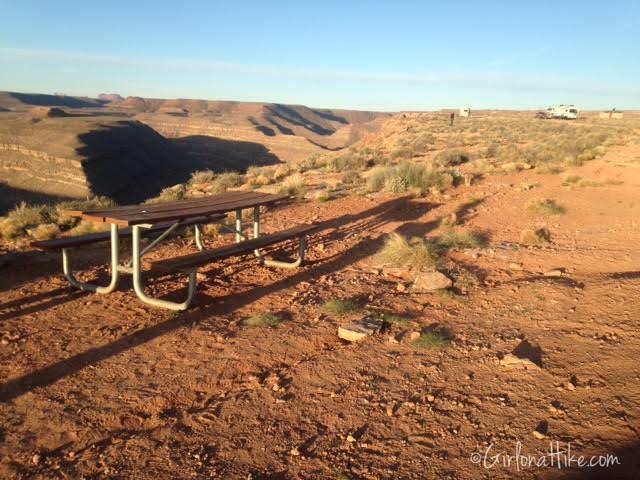 Our home for the next 3 nights.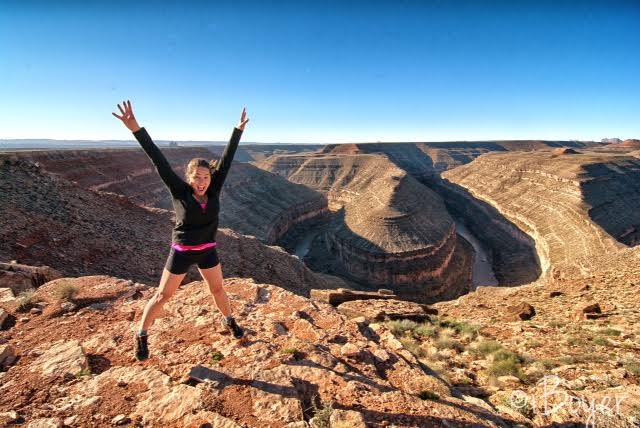 Jumping for joy at our amazing view from camp! Photo by @iboyer.
 There is plenty of open, flat space for tents.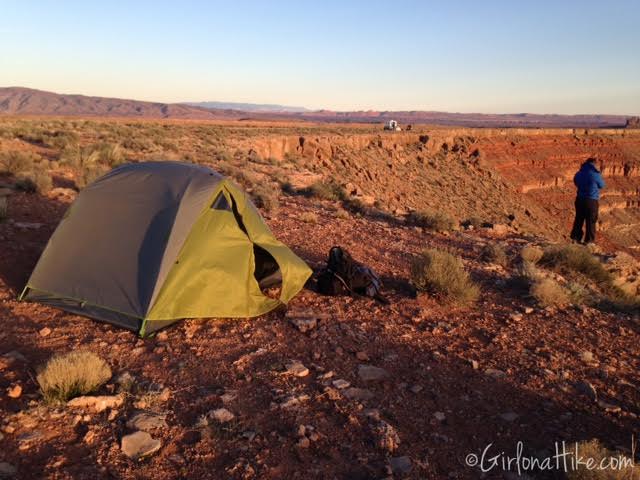 In the afternoons, the wind picked up every day. My tent fly was whipping around, and we lost one of the tent stakes.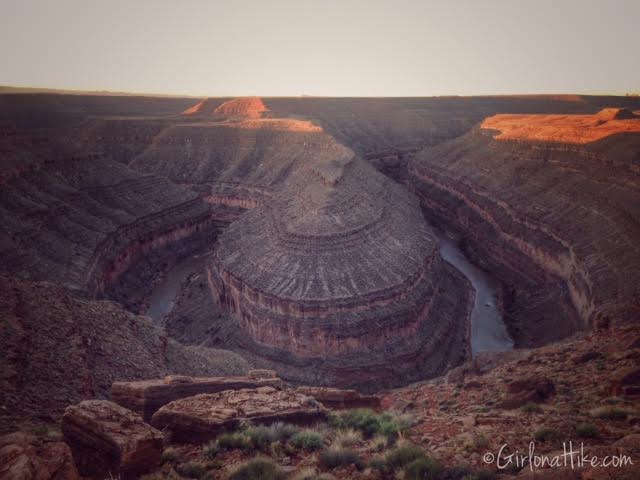 Good morning!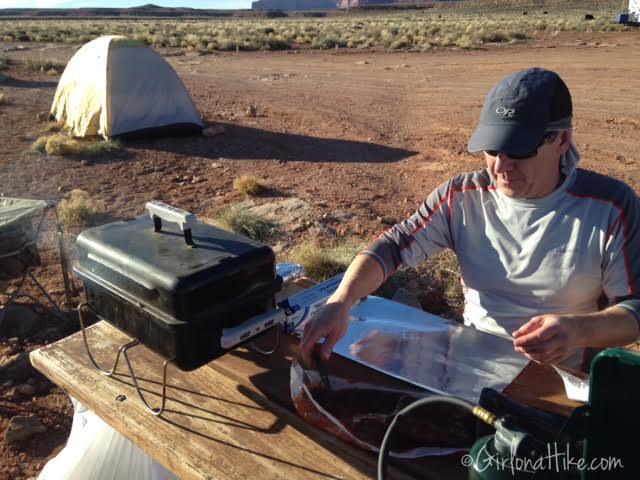 Larry gets cooking! For dinner he brought us pre-cooked ribs from CostCo. All we had to do was turn on the grill, and reheat them for about 15 minutes. They were so good!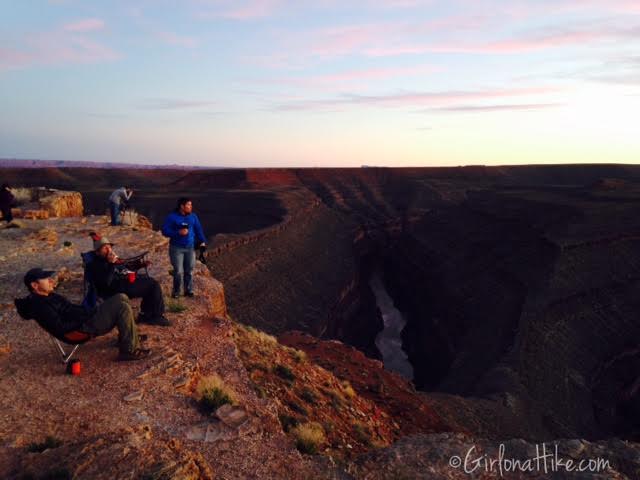 Enjoying the sunset. We brought our chairs and drinks to the main overlook in the park, so get another great view.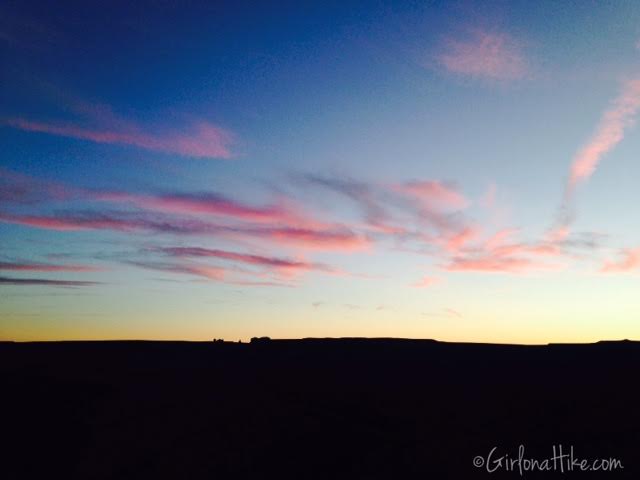 Beautiful light!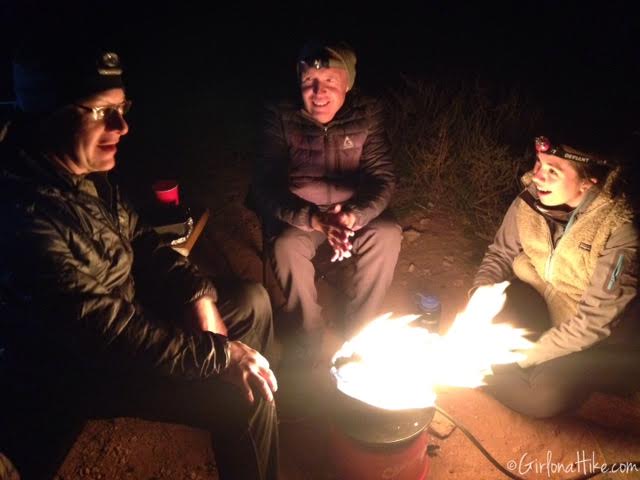 Enjoying some laughs by our campfire. We didn't want the hassle (or smell) from a real fire, so Larry brought along his portable campfire.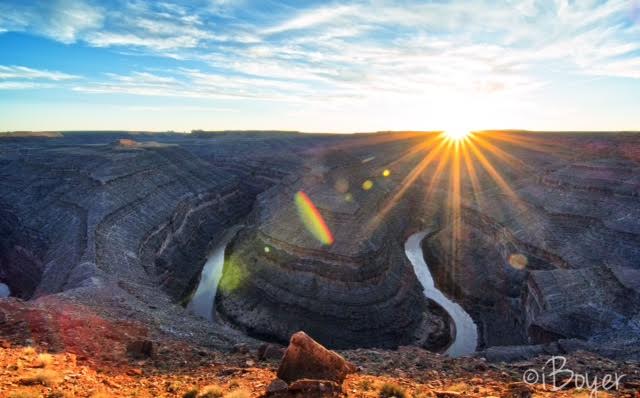 Waking up to this view never got old. Photo by @iboyer.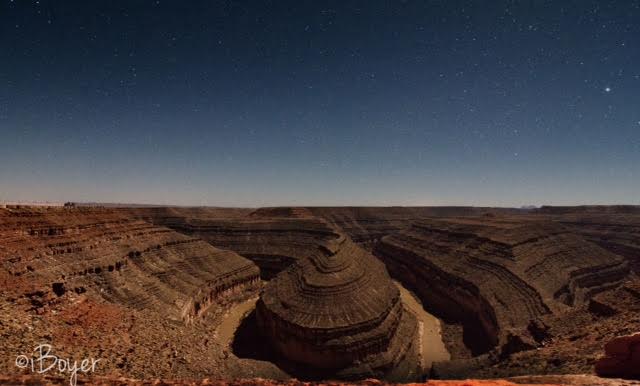 Ian got this shot of the night sky, while the moon was out. The stars here are so amazing! Photo by @iboyer.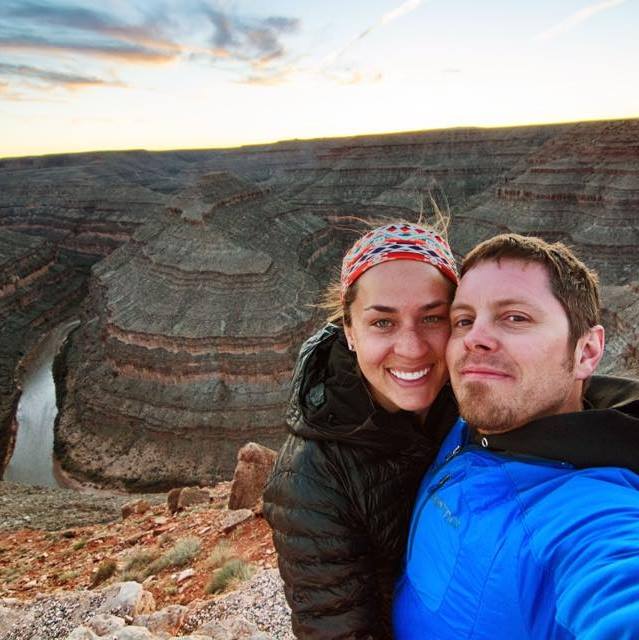 We can't wait to return here!
Also check out our adventures on this trip to Monument Valley & Natural Bridges National Monument. For a FANTASTIC video on our trip to this area, click here! Video by KatieWanders.com