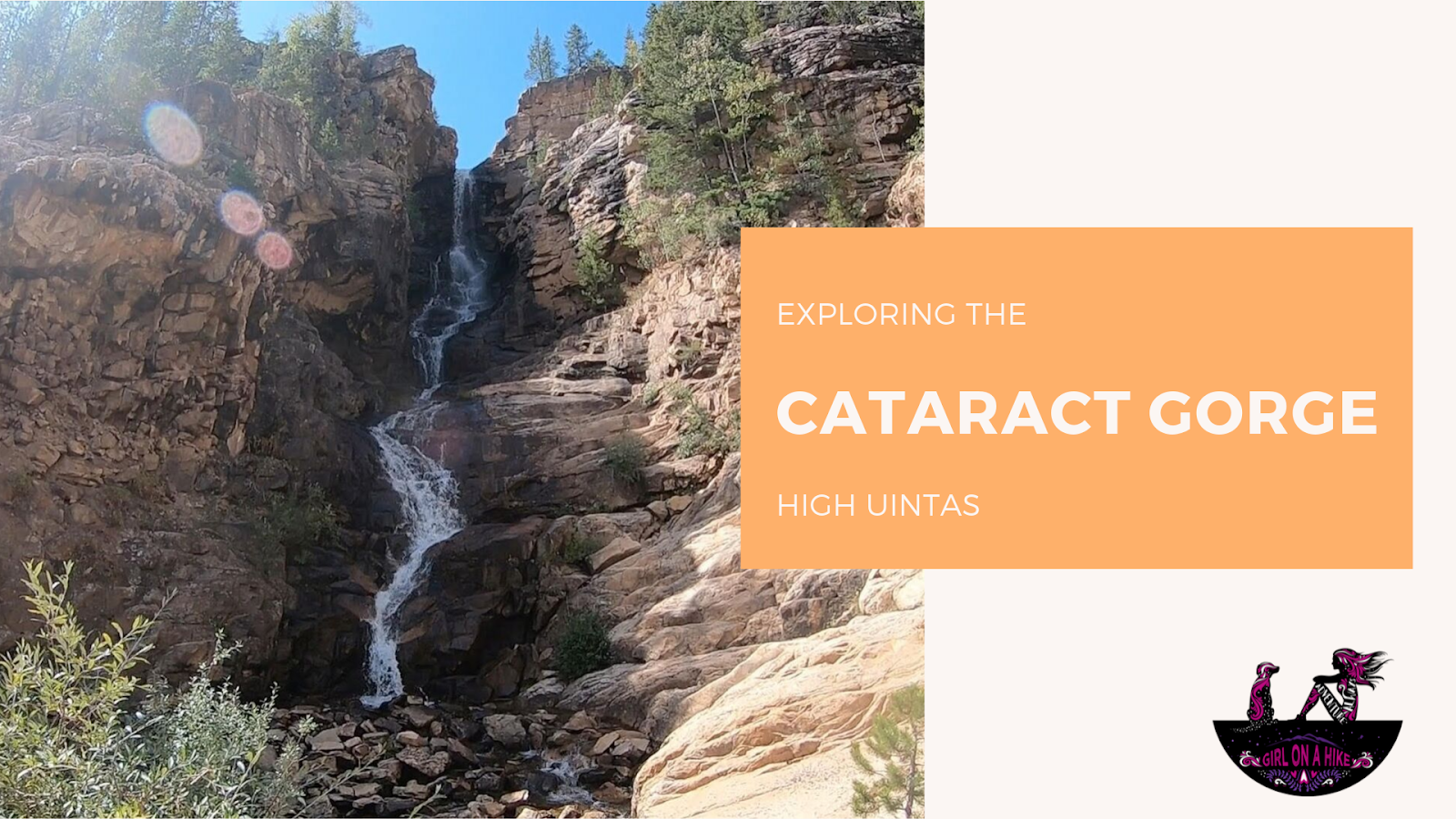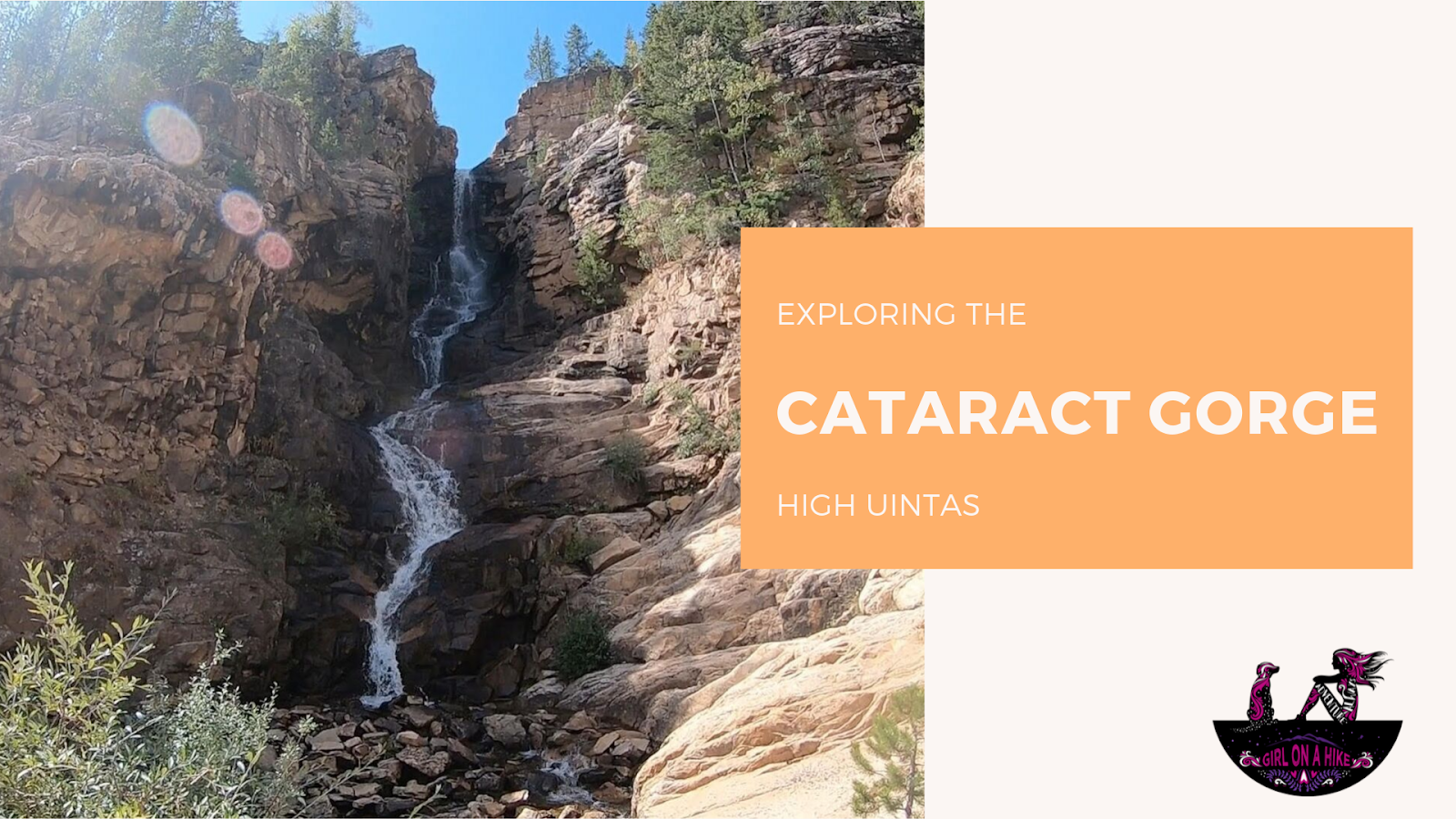 The Cataract Gorge is located near Murdock Basin in the High Uintas. After turning off the Mirror Lake Highway, you'll drive 3 miles along a well-graded dirt road until you reach the forest road intersection for FR027.
About
Here, you'll park your car (unless you have 4×4 drive) then hike down the rest of the road until you reach the Cataract Gorge waterfall. It's a very easy walk, but over lots of rocks. Beware of ATVs and Razor's flying past you. Once at the end of the road, you'll reach the 100 ft waterfall that you can cool off under. But be careful, the rocks are extremely slippery.
Once you are done enjoying the water, hike off trail to reach the actual gorge. Hike south in the gorge as you pass by several deep pools of water. This area is best to visit in July, August and September when the snow melt has lowered significantly and it's safer to explore this canyon. Bring your swimsuit on a hot day and take a dip in one of the pools! The best time of day to visit is mid-day when the sun is shining in the middle of the canyon and its warm enough to swim. Kids and dogs will enjoy this area too!
Directions
From Kamas, Utah drive up the Mirror Lake Highway for 21 miles, and turn right at the signed Murdock Basin (FR137). Drive 3 miles along the well-graded dirt road and look for the road to split for FR027. Just after you turn right, there is a pullout only big enough for two cars. You can park here if you have an all-wheel drive car. If this is full, you can continue straight along FR137 until you find another pull out. Doesn't matter, just part near this road split. If you have a Jeep, Truck, or ATV/Razor, you can continue driving down FR027.
I tried driving down this road in my Forester, and it was way too rocky and I didn't have enough clearance. There was nowhere to turn around, so I literally had to back up about 1/4 mile until I could turn around. Not fun, so don't even try driving down this with an SUV. There is no cell service so if you get stuck, you'll be waiting awhile for help.
 Here is a driving map.
Trail Info
Distance: 3.5 miles one way from the 4×4 road split
Elevation gain: 1,000 ft descent
Time: 2-6 hours RT (depends on your vehicle)
Dog friendly? Yes, off leash
Kid friendly? Yes, if you can drive all the way
Fees/Permits? The Mirror Lake Highway charges a $6 fee for a 3 day pass. It's free if you have an annual Mirror Lake Hwy, American Fork Canyon pass, or annual National Park Pass. No permit is required.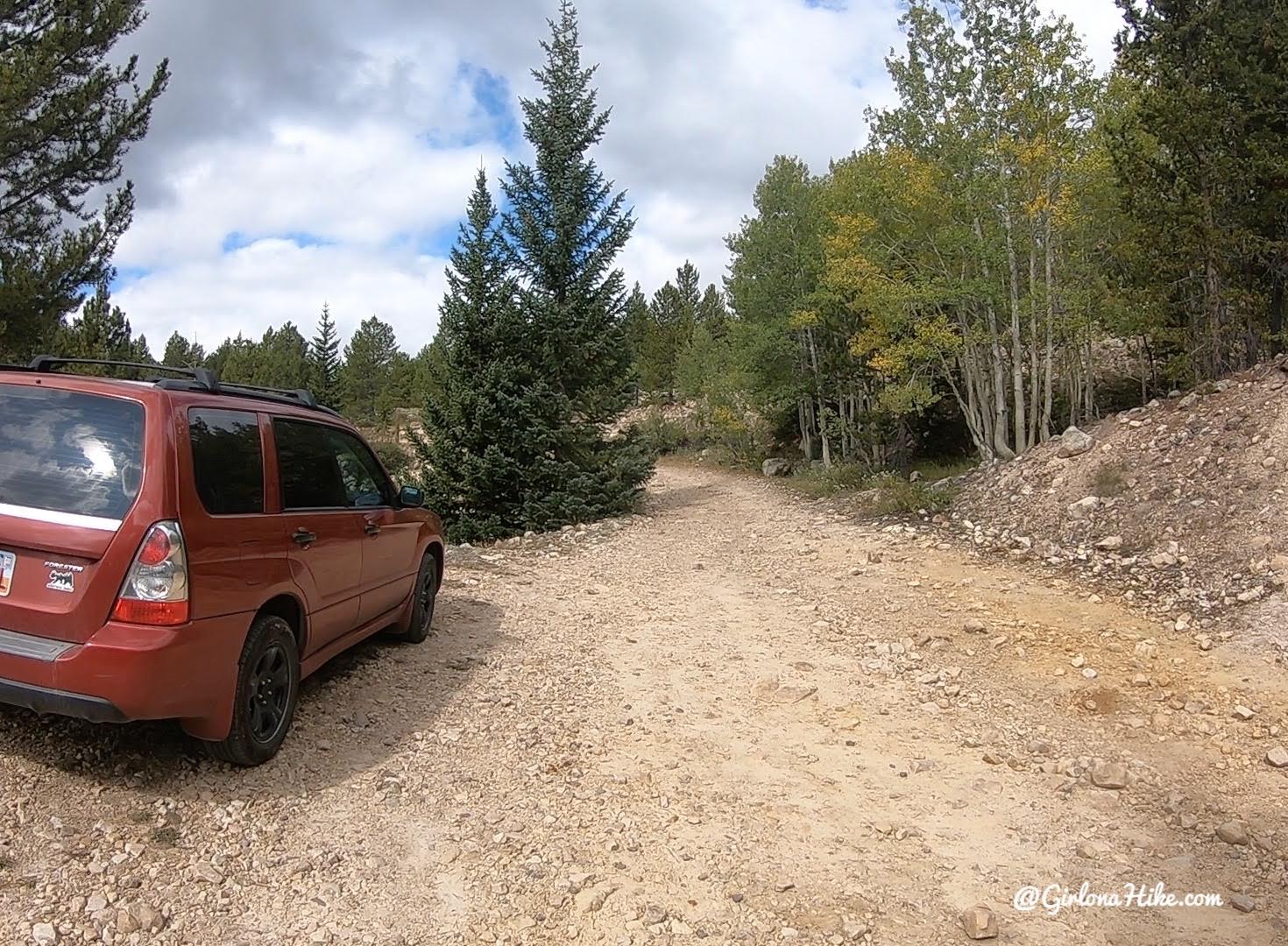 After attempting to drive down FR027, we realized that was a mistake and I backed up until I could turn around at this spot. We parked here and began hiking.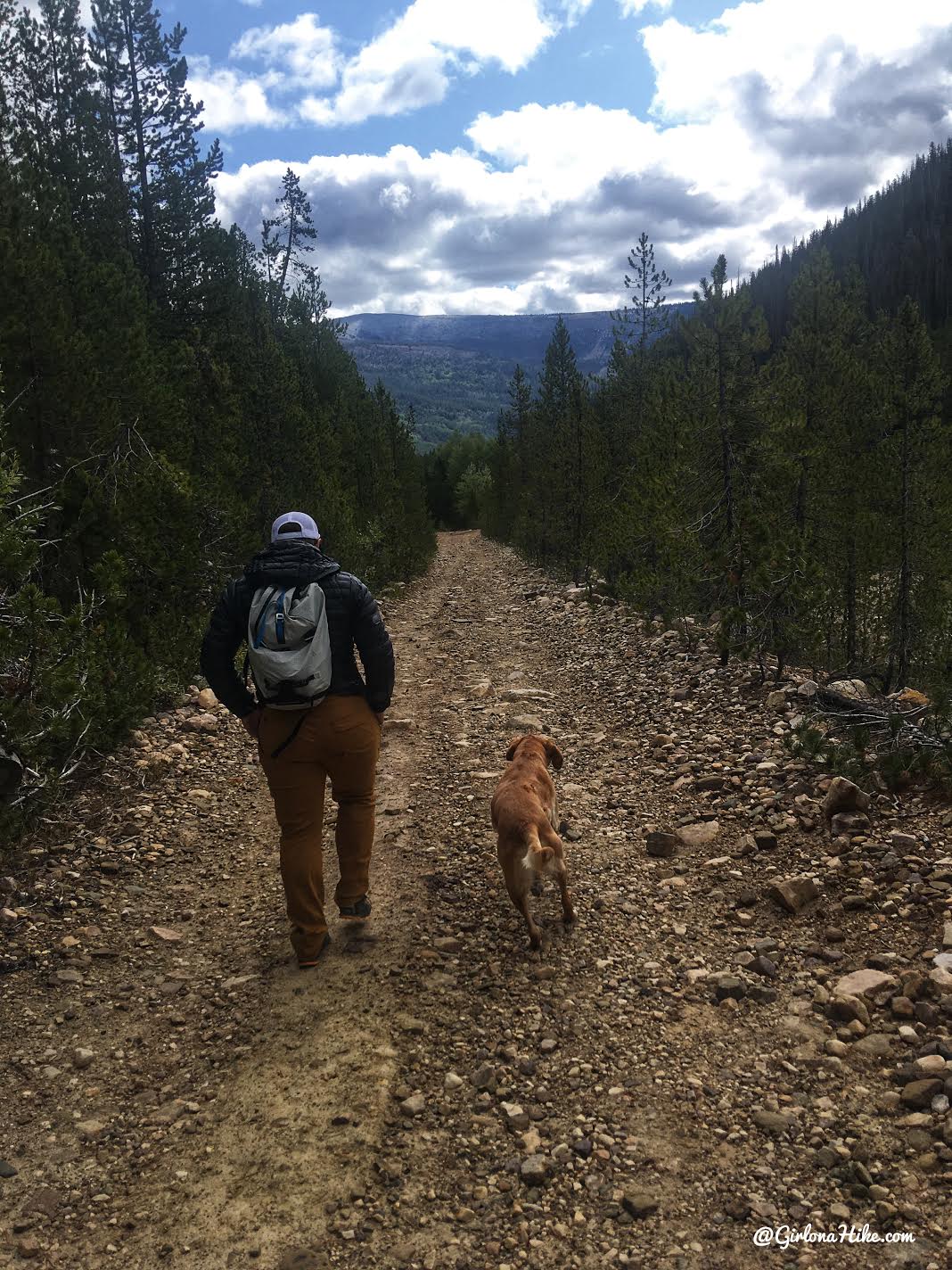 Simply follow the road down. Parts of it definitely seemed like my car would make it, but other sections were super rocky and there would have been no way.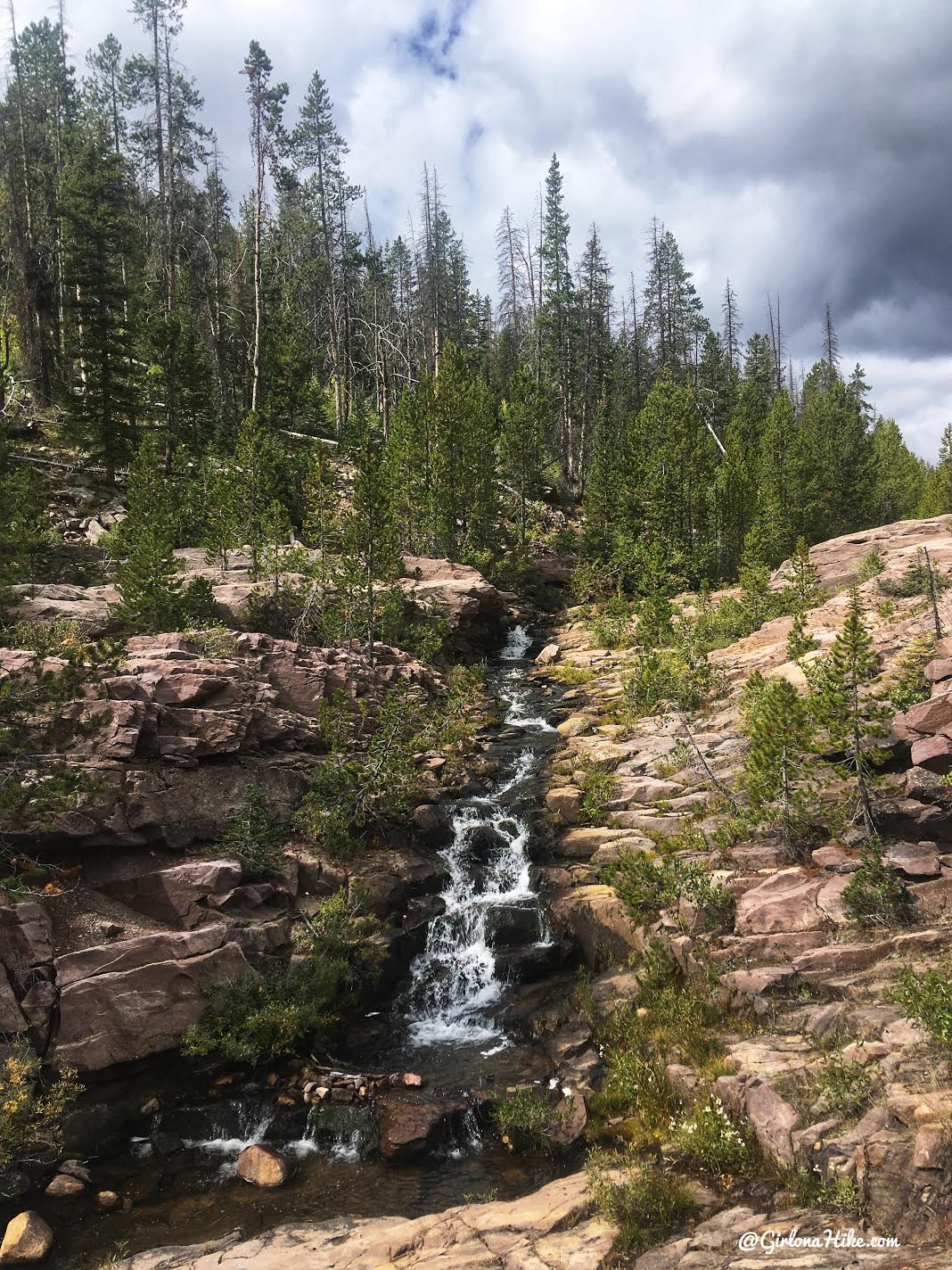 Off to your right (south side of the road) you'll be following the Little Deer Creek, and there is this nice little waterfall.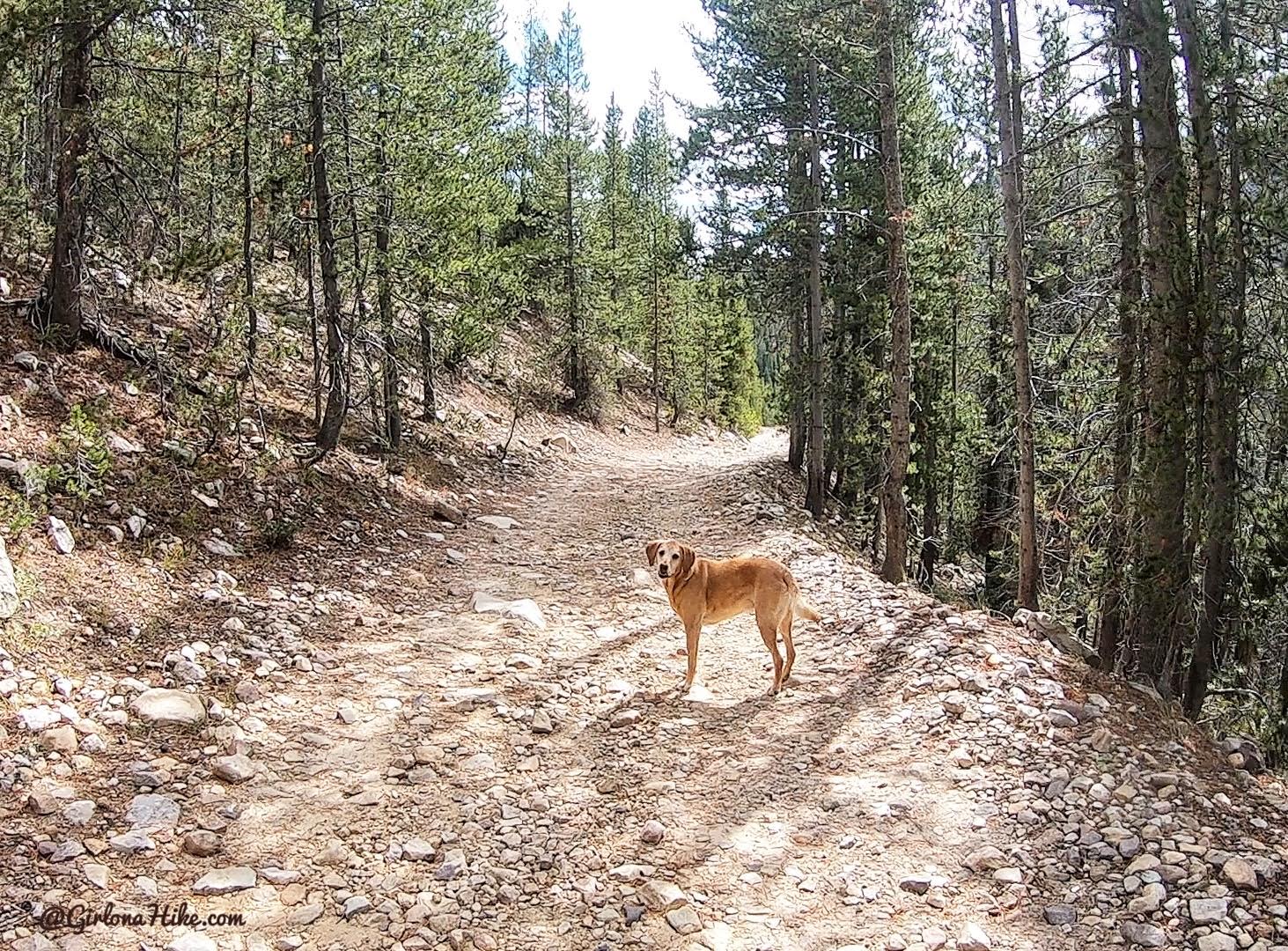 Continue following the road for 3 miles.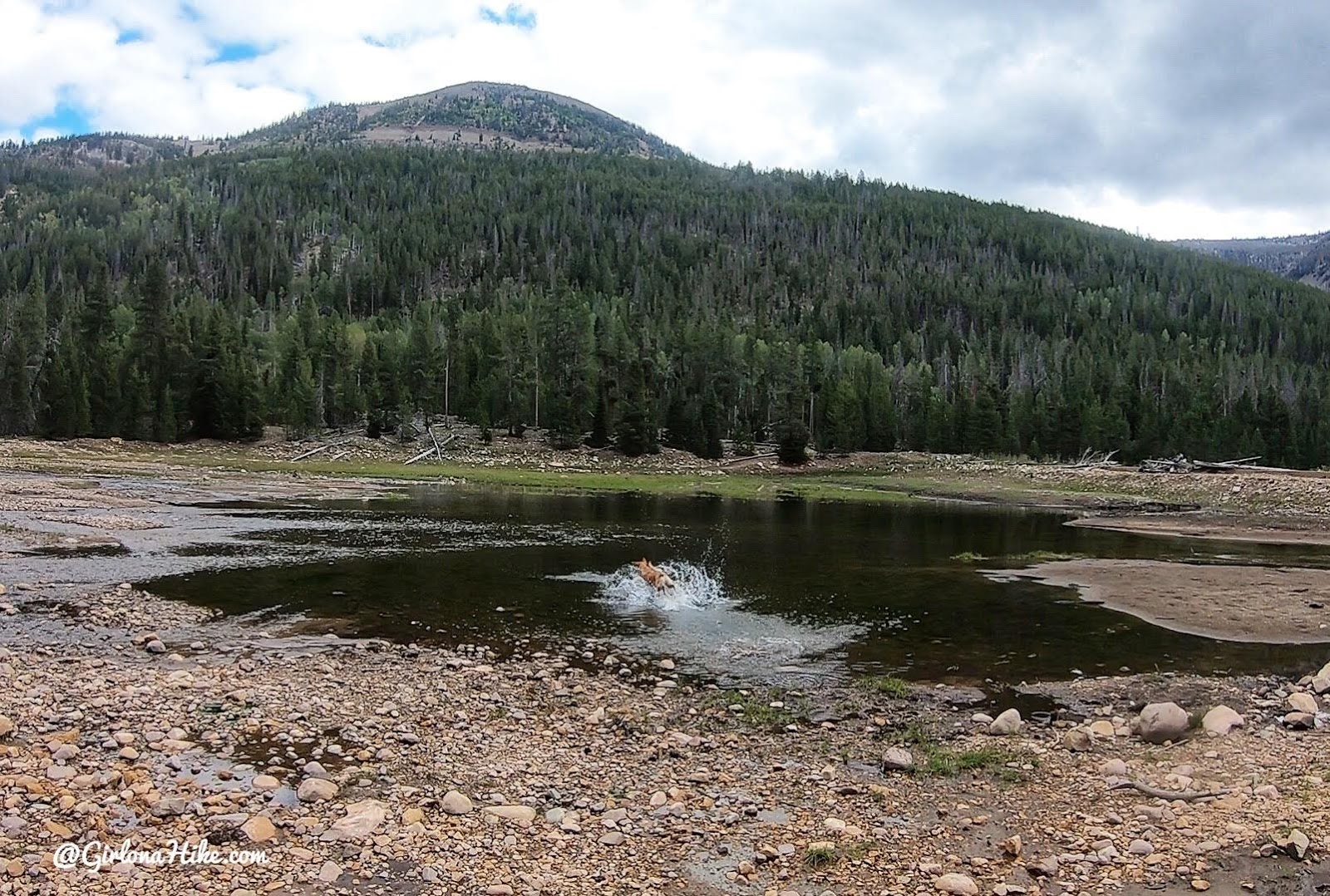 Eventually you'll reach the bottom of the road and will see the reservoir area.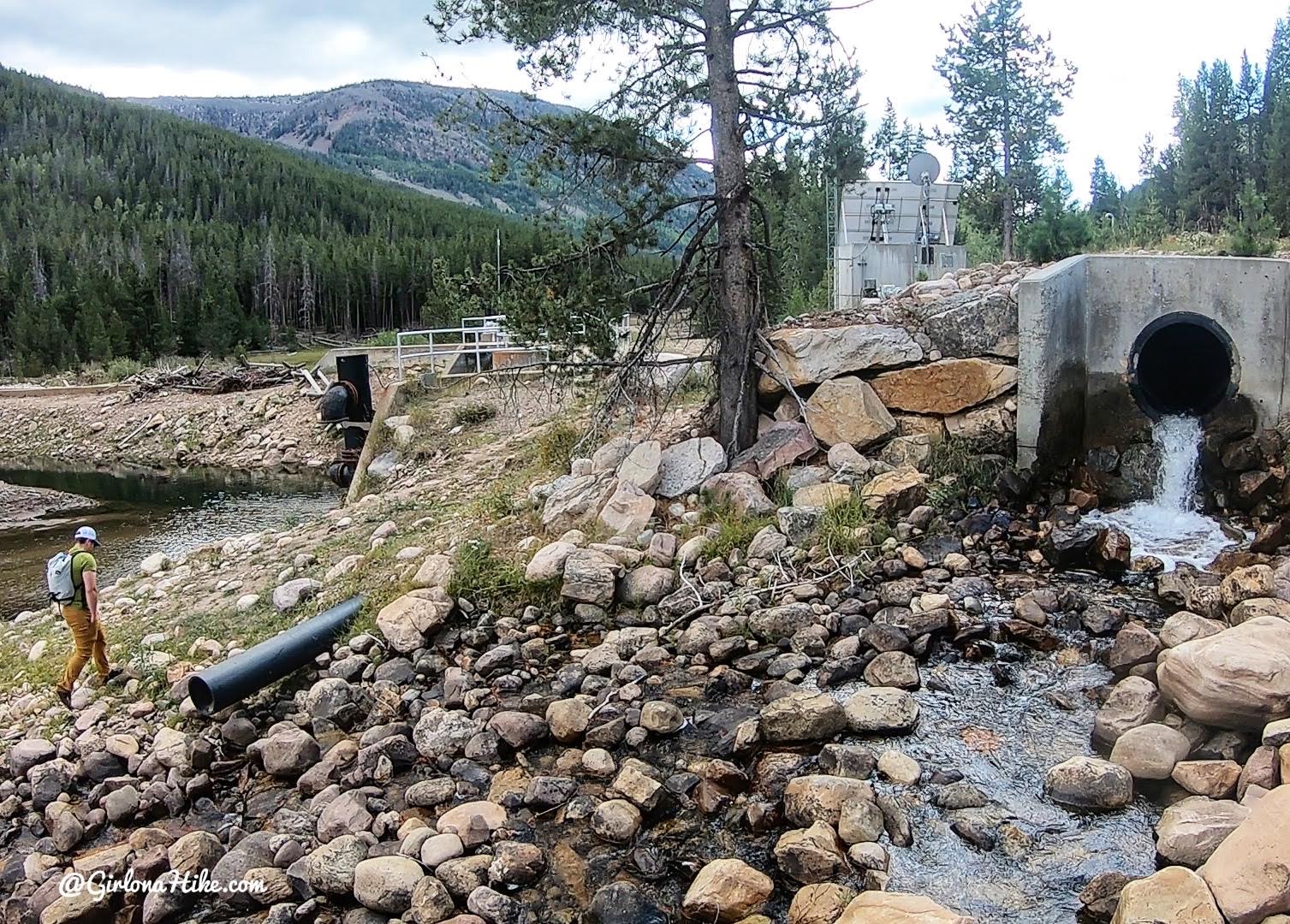 Keep walking South now, and you'll pass the Duchesne Tunnel. This tunnel is a 6 mile long, 10-foot diameter, concrete lined rock funnel that runs from the Duchesne Diversion, through the Uintas to the Provo River.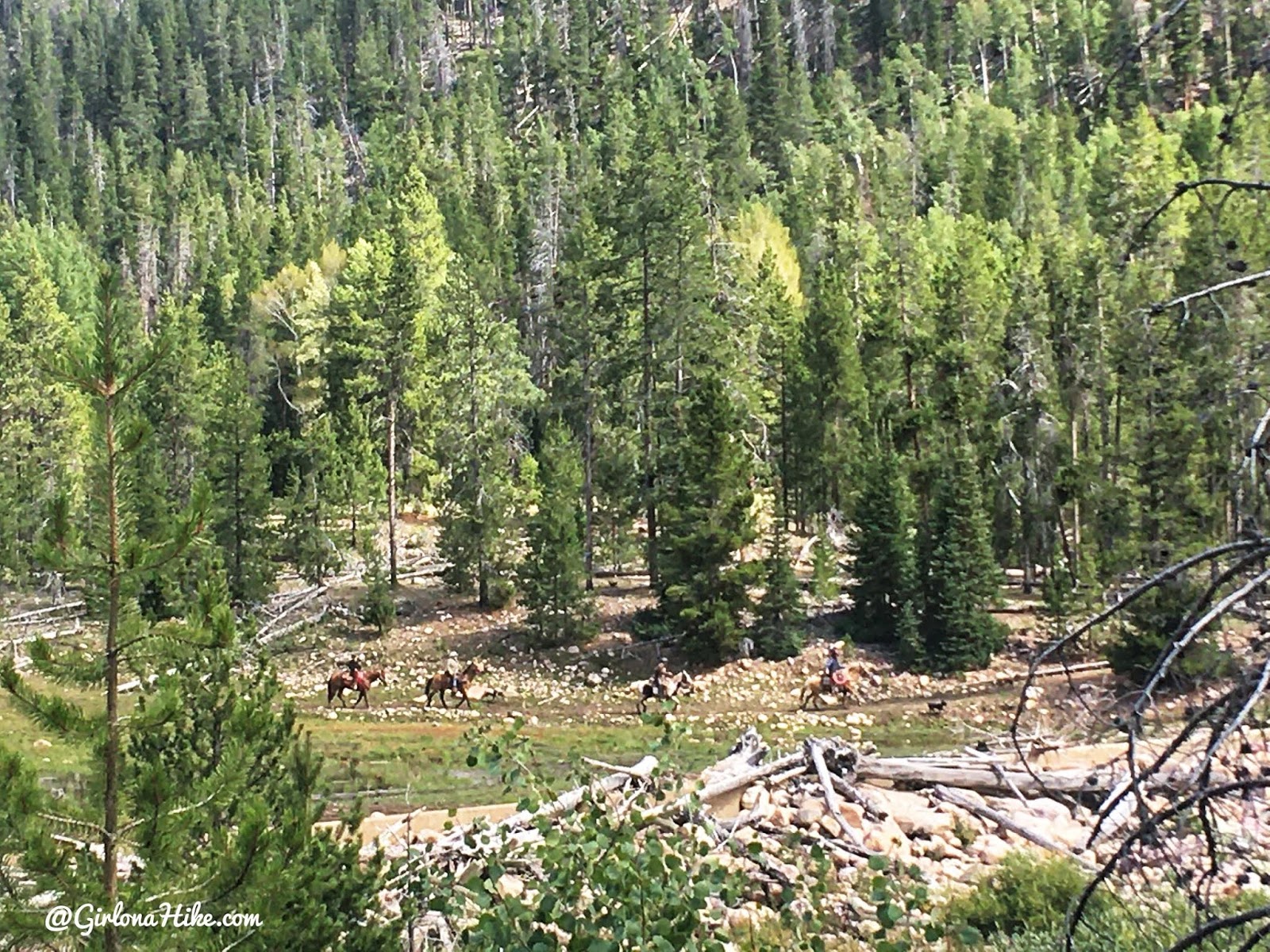 While we were walking around about 4-5 cowboys and 7 cattle dogs came through, heading cows across the reservoir. Really cool to watch!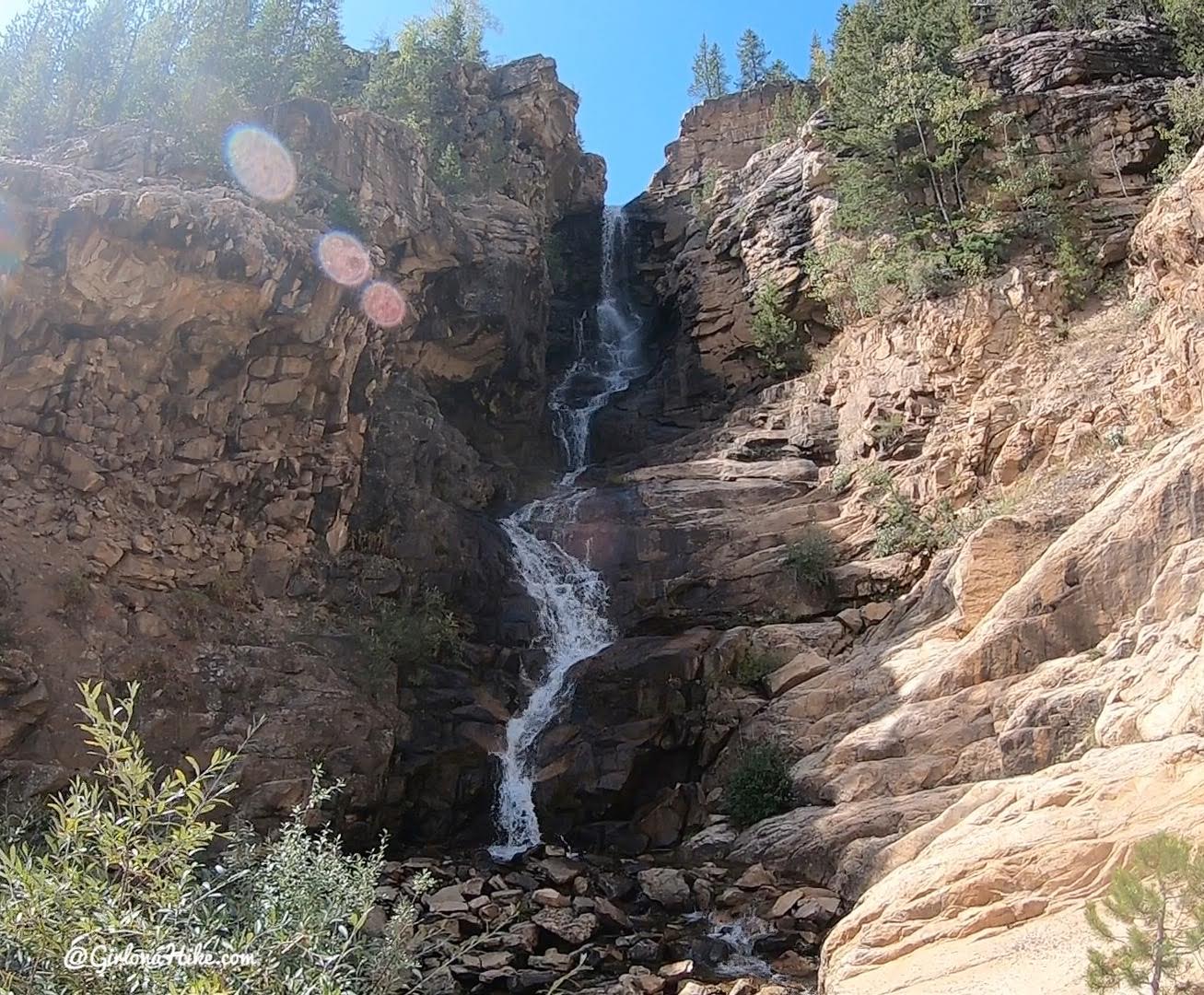 Once you reach the end of the dirt road, you'll arrive at the Cataract Gorge waterfall! This water level is pretty low, since we hiked here at the end of September. During spring run off, this waterfall is raging and not safe to climb around.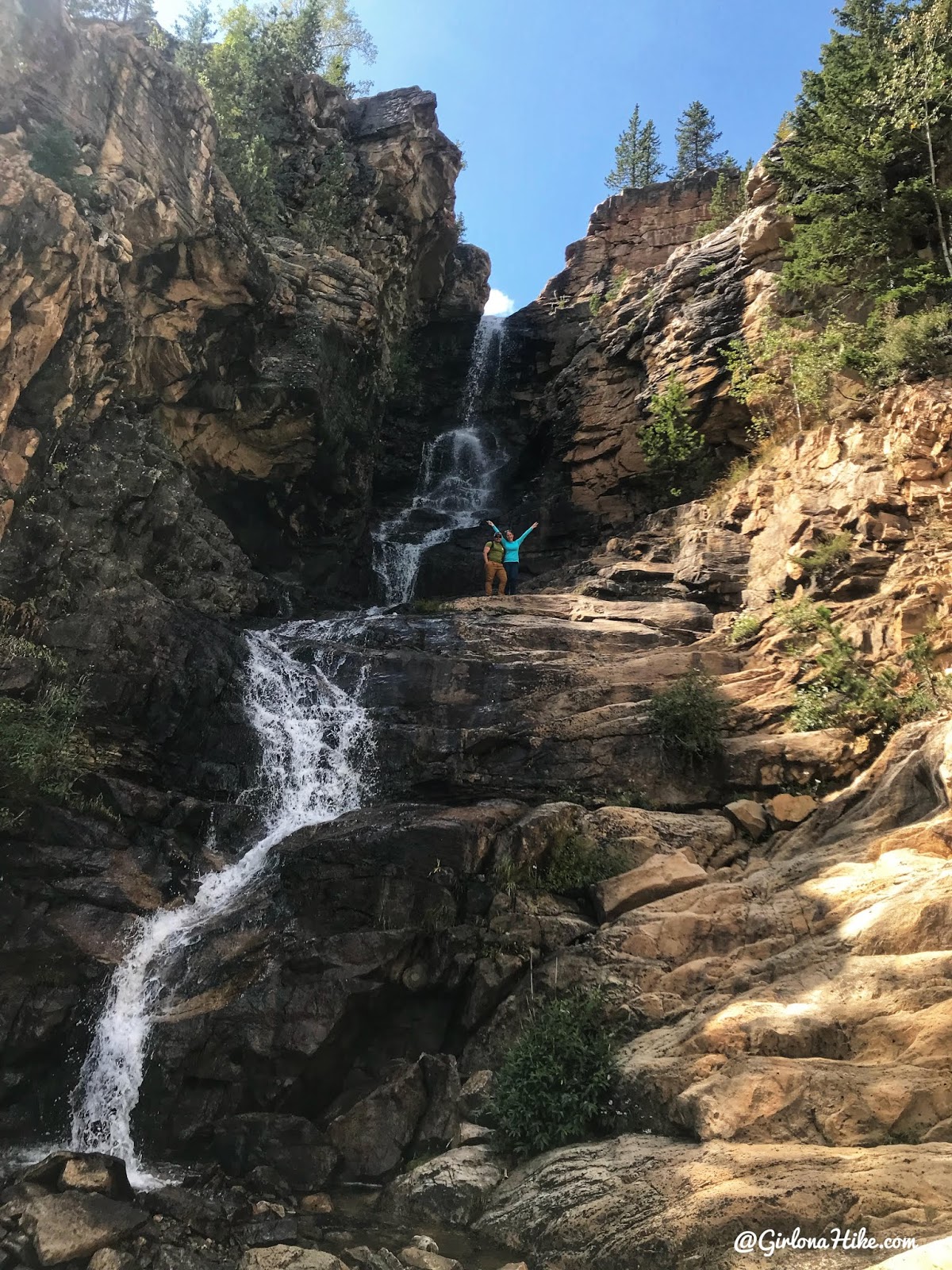 However, the water was so low that we were able to safely climb up it! The rocks with the water are super slippery so be careful!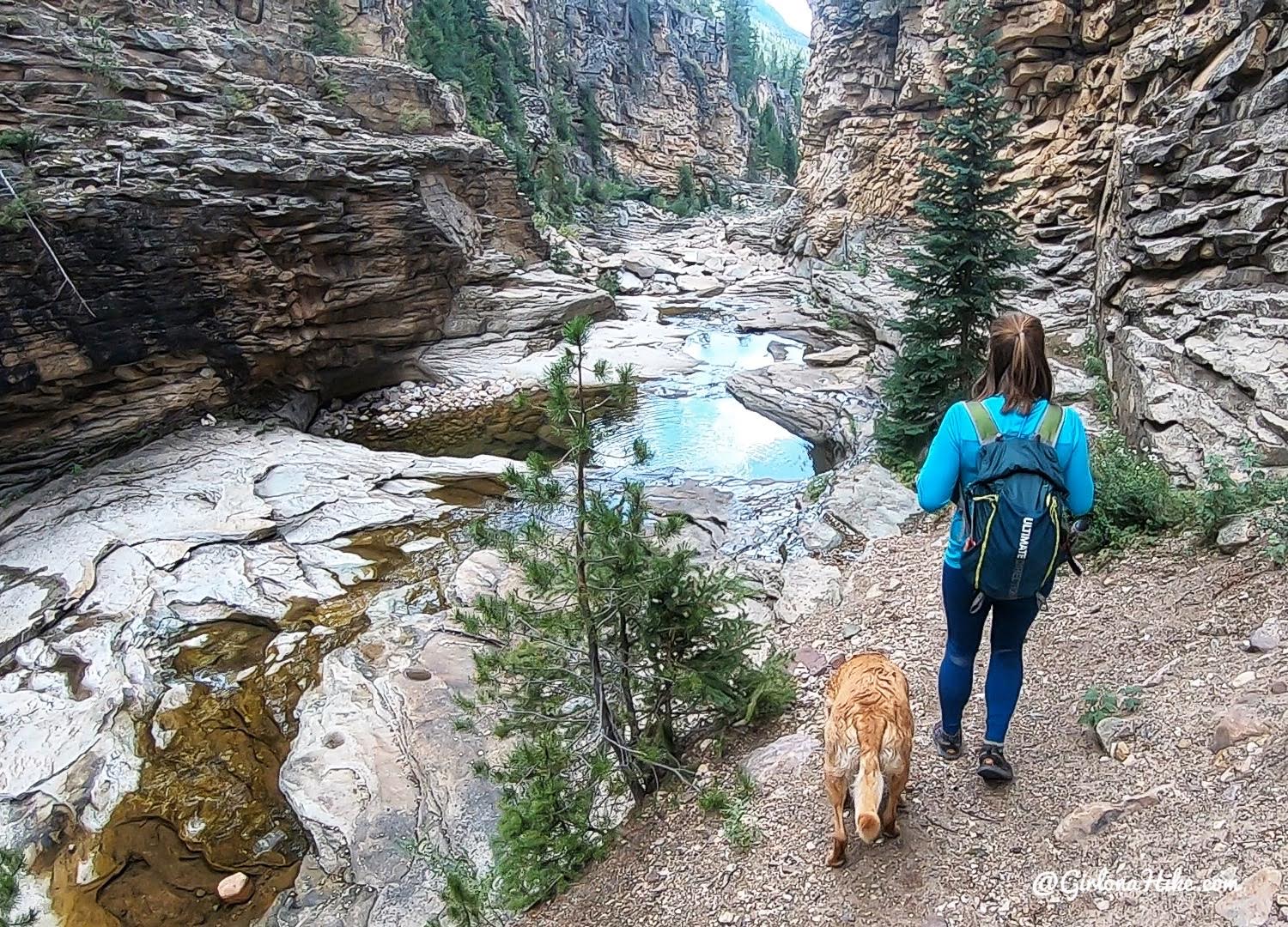 After checking out the waterfall, hike over to the actual gorge. There is no trail – just follow the creek until you reach the gorge, then hike south.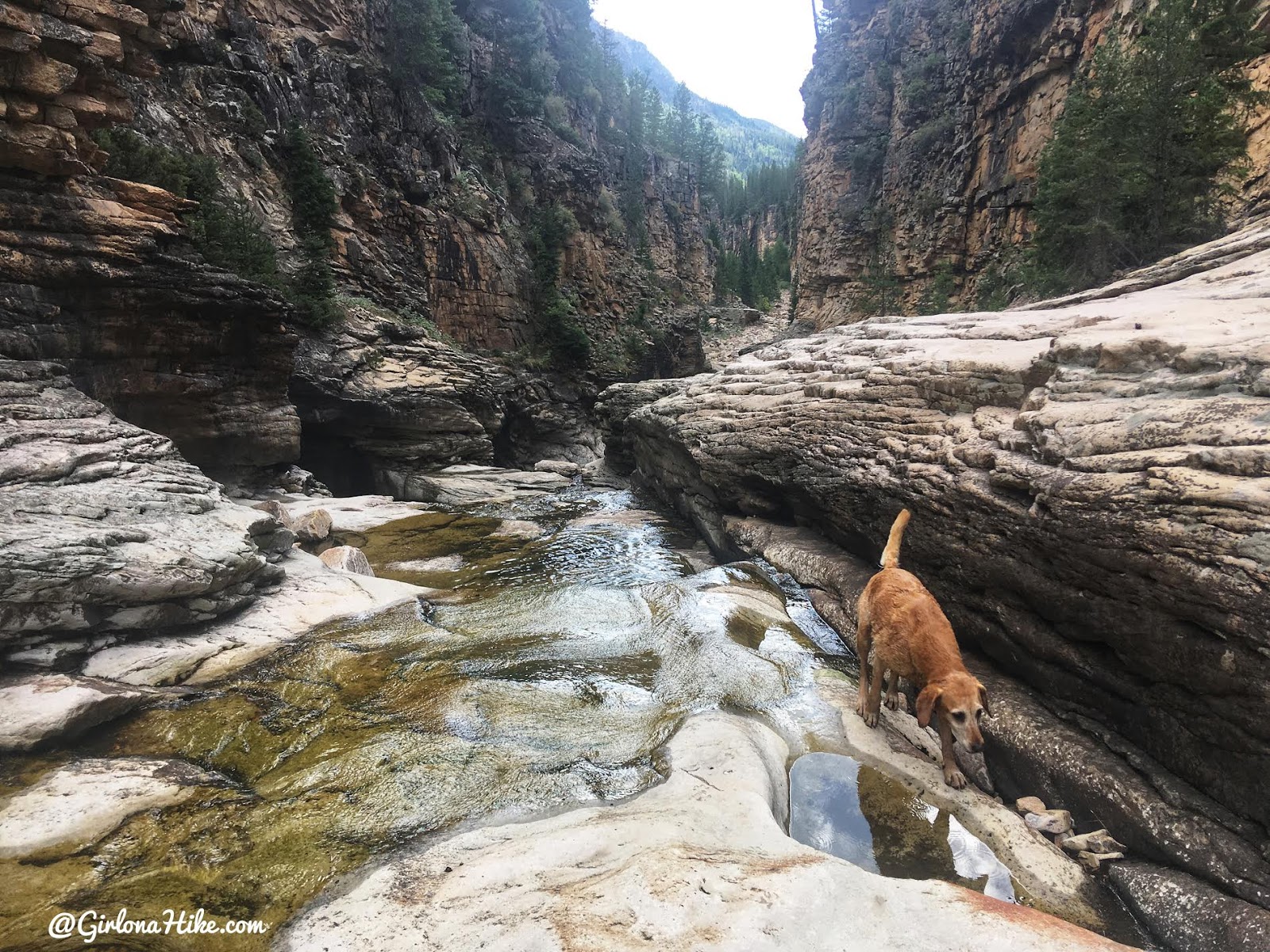 Charlie explored these pools of water but quickly learned how slick they were! He turned back around to get out of it.
Ahh, just what we were looking for. A deep swimming hole for Charlie!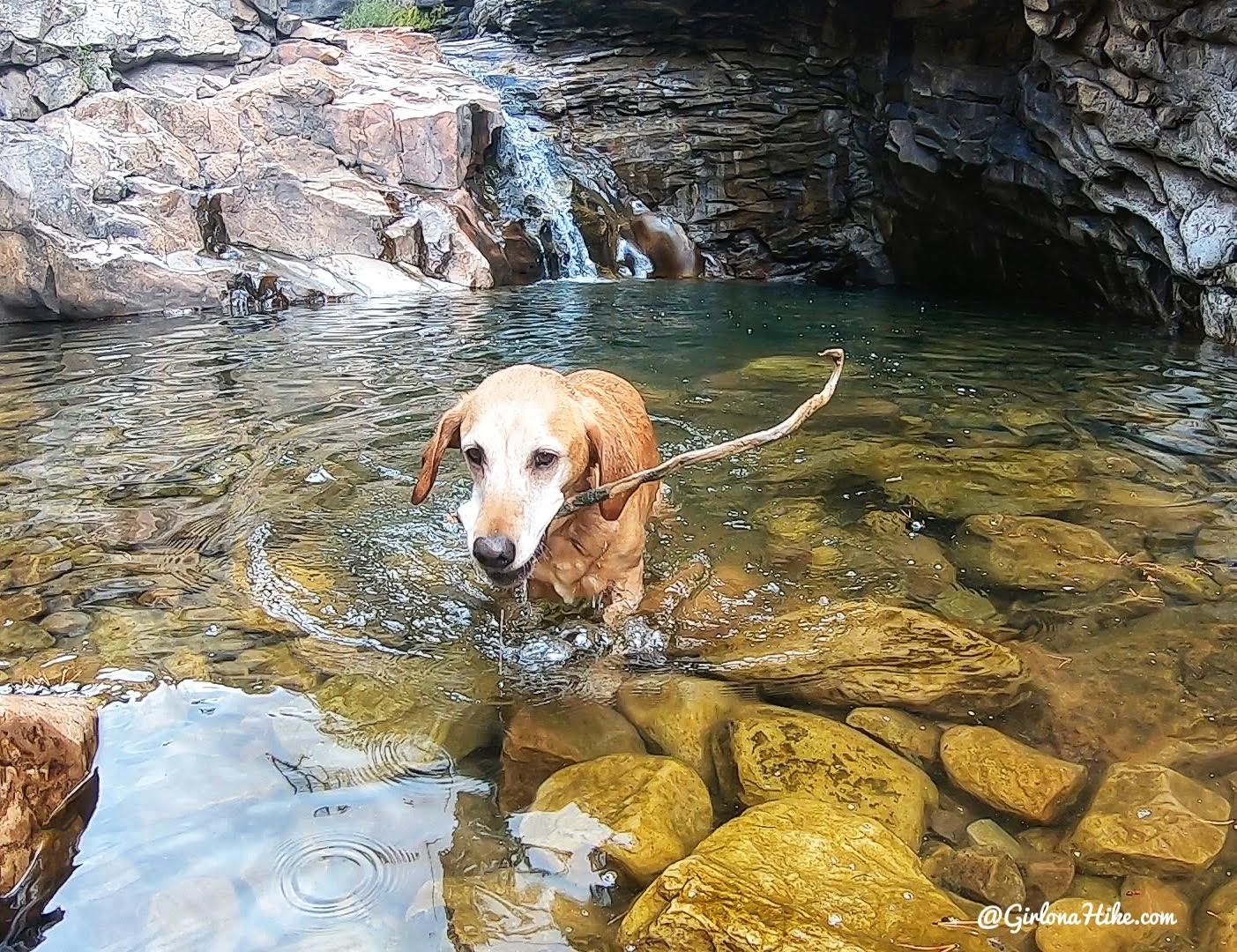 He loves swimming and sticks SO much!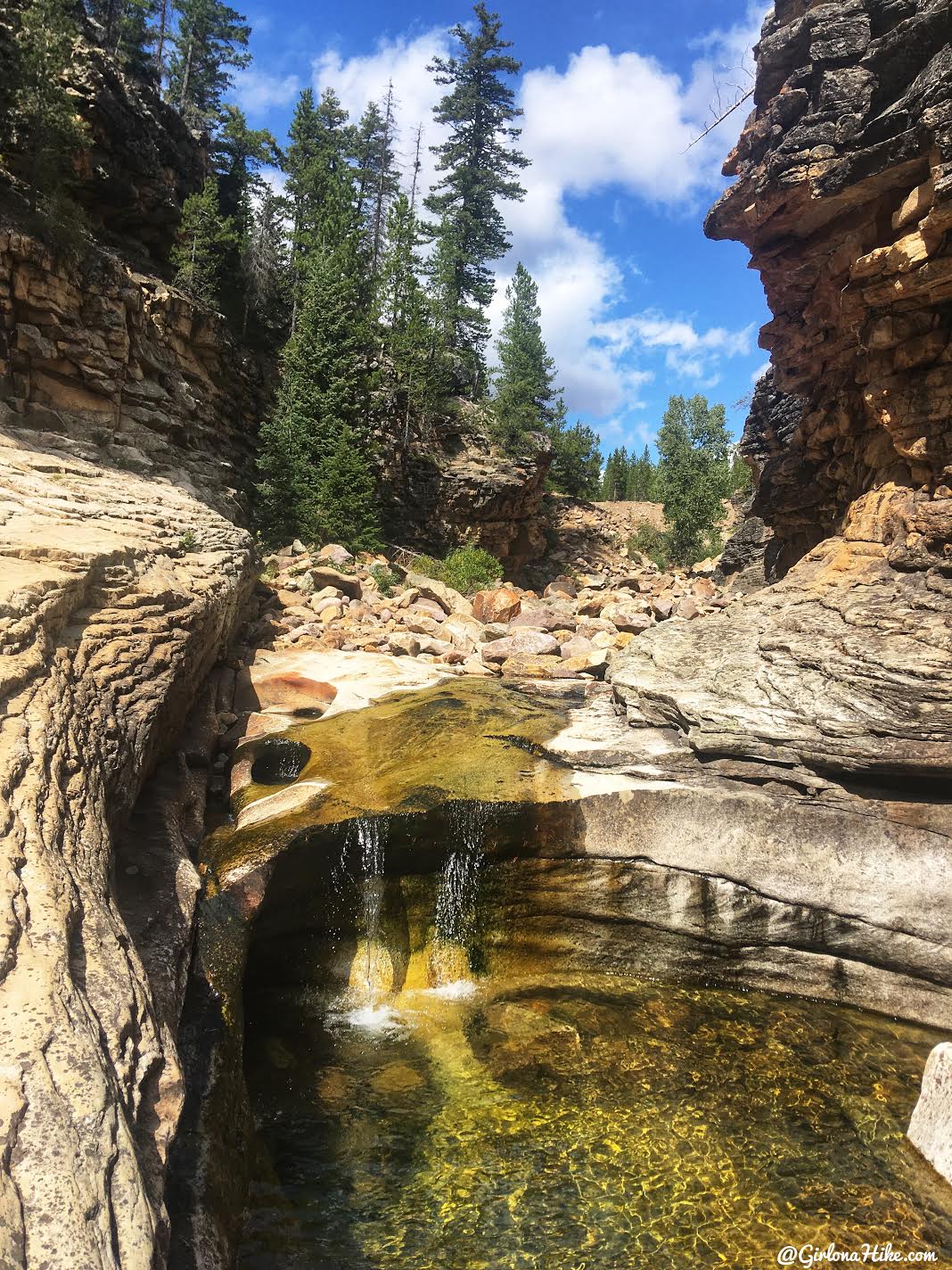 Exploring more of the canyon.
 Our guess is this device was used for measuring water levels.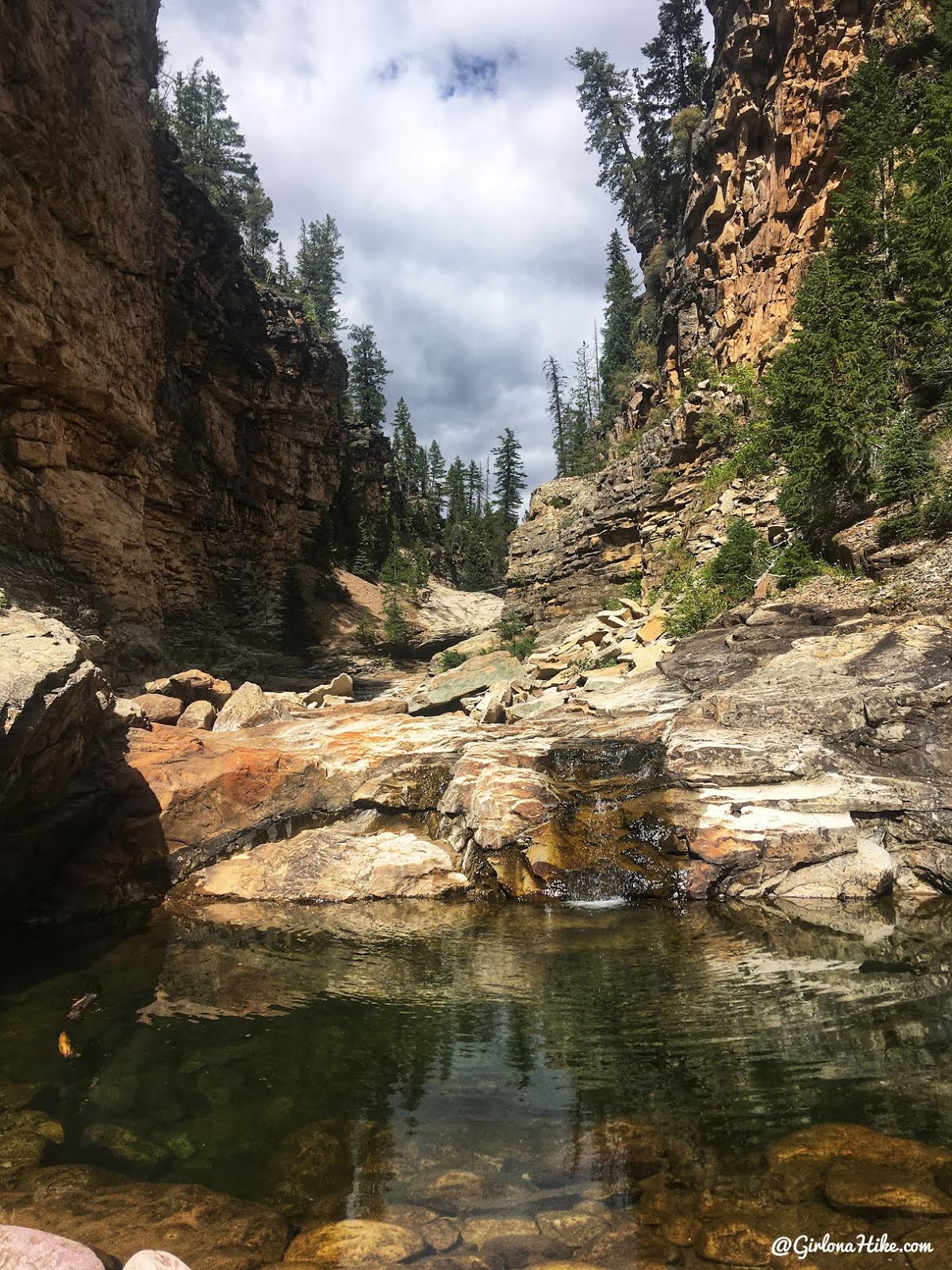 More deep pools.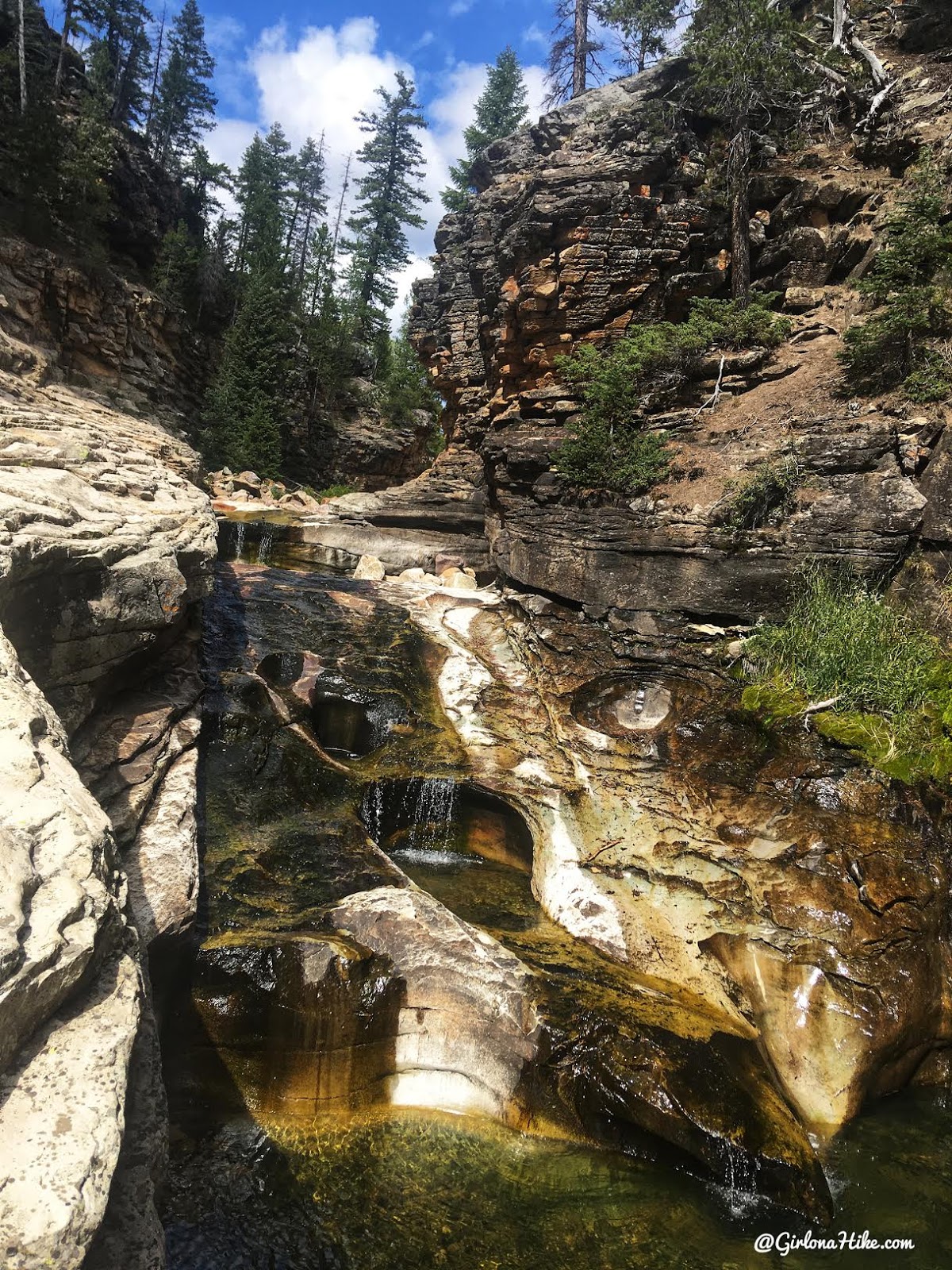 Just beautiful!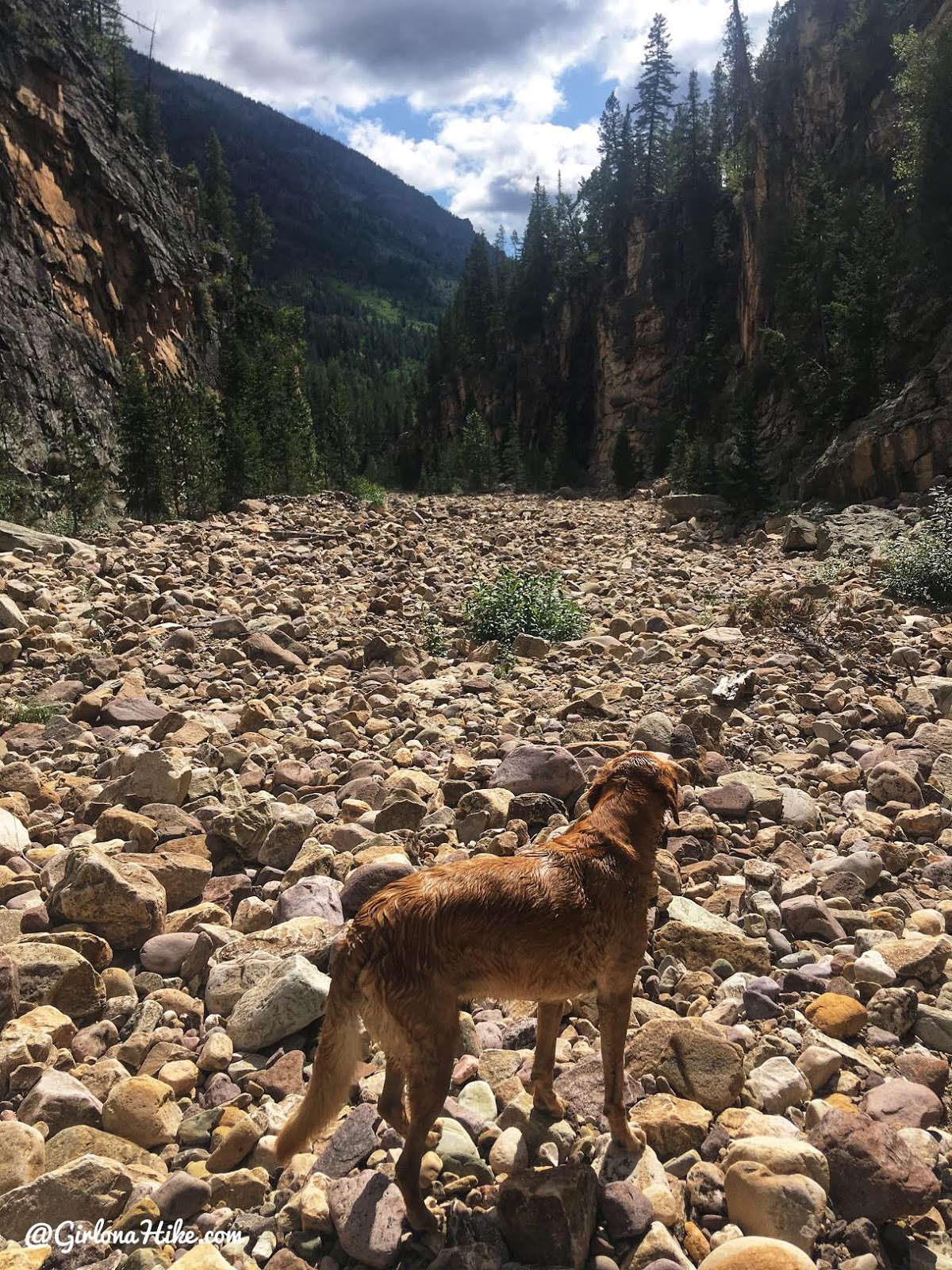 At a certain point the water just ended, so we turned around.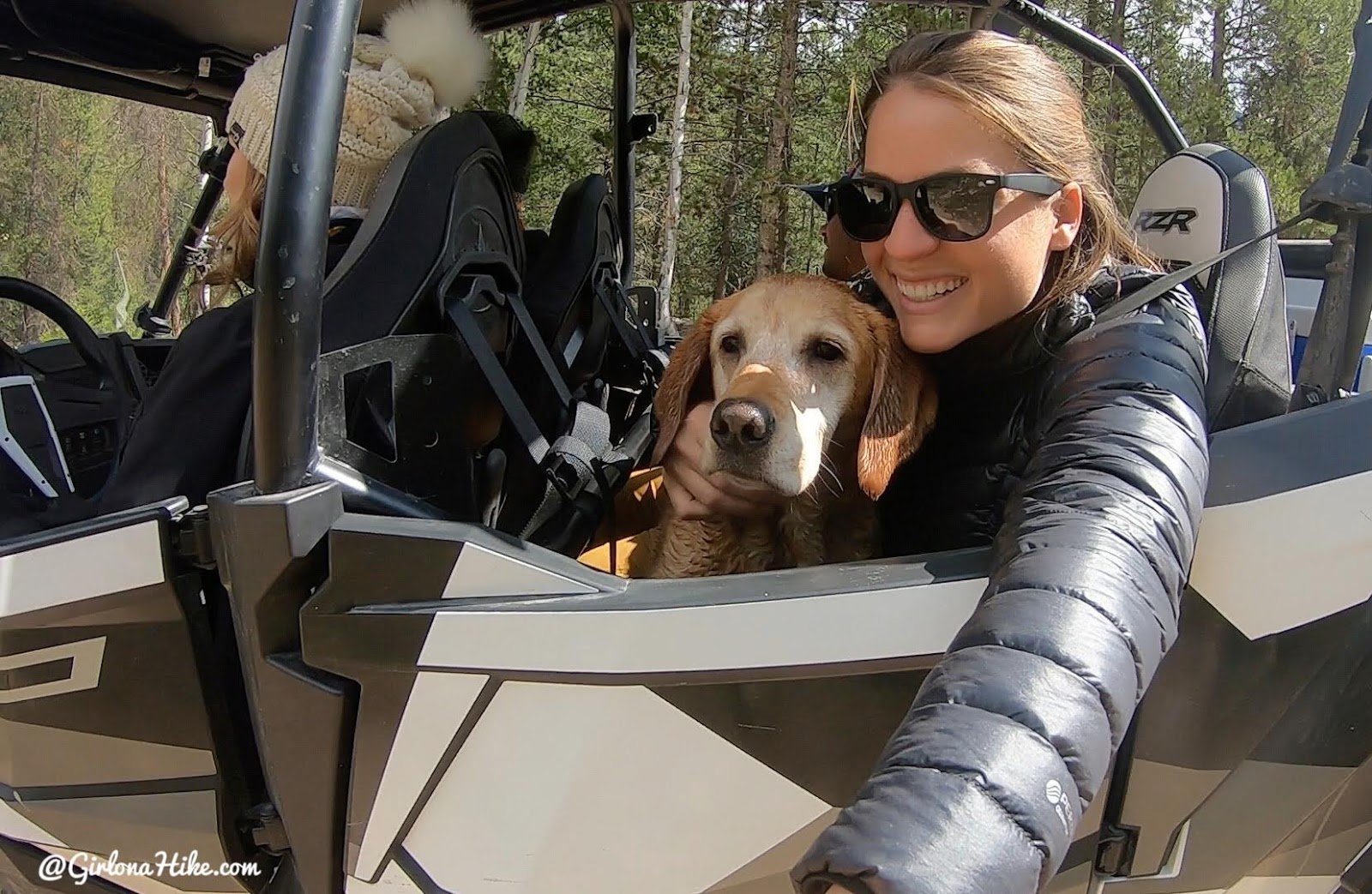 When we got back to the waterfall the people who took our picture at the waterfall were still there and asked if we wanted a ride back up to our car! I said, "hell yes – that would be awesome!" So Charlie sat in our lap and we got a fun ride up the road! What a day!
Check out my Youtube video!
Trail Map
My track via Gaia GPS – the best tracking app! Get your app here for a discount.
Nearby Hike
The Best Day Hikes in the Uintas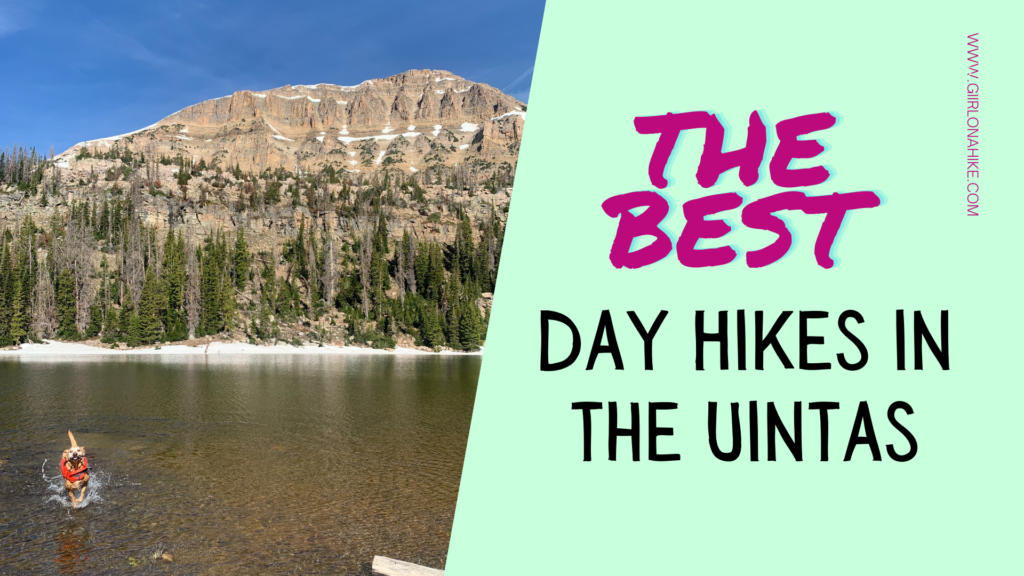 Save me on Pinterest!