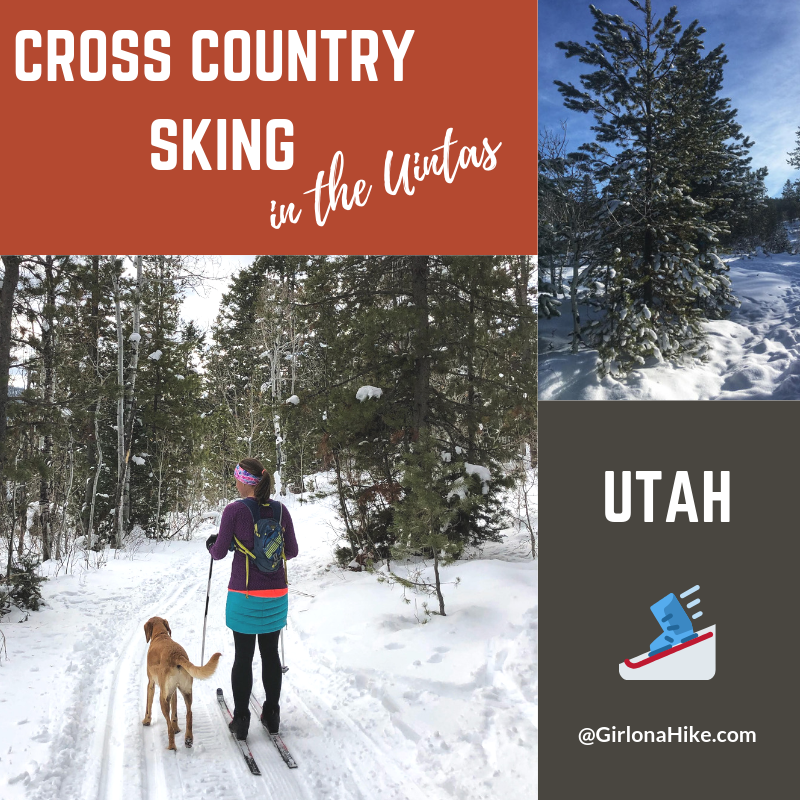 Cross Country Skiing in the Uintas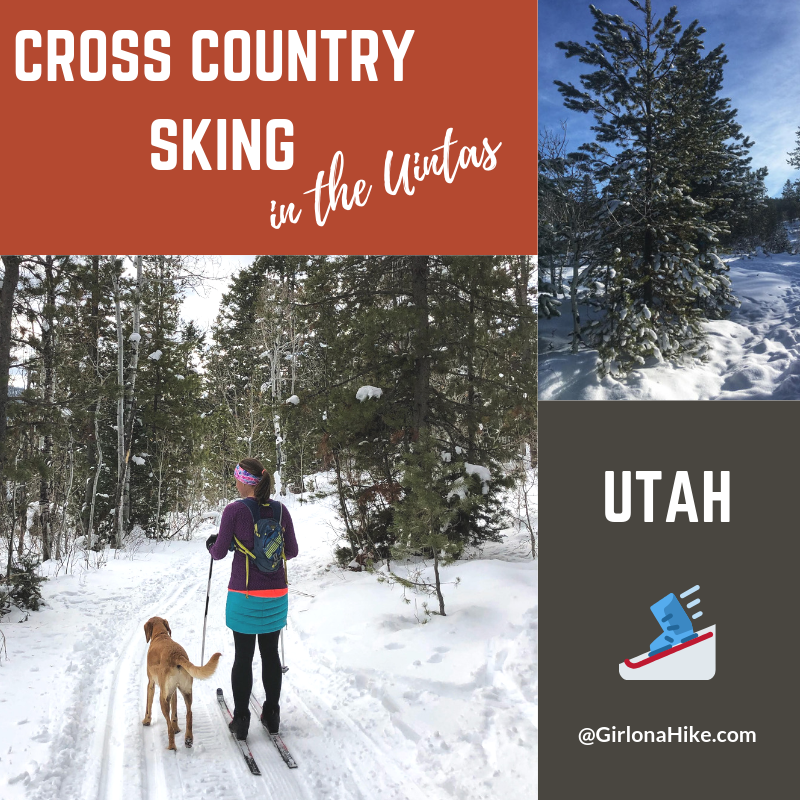 Cross country skiing in the Uintas is one of my favorite winter activities! I've been cross country (XC) skiing since 2008 when I lived in Montana. My favorite place to ski was Lone Mountain Ranch, but when we moved to Utah, no resort compared to that. So, I had to find new places to ski, and of course, I wanted to bring Charlie along. Yes, Utah has some small xc ski resorts like White Pine Touring, but you can't bring dogs to those places. Round Valley is a nice dog-friendly option but gets boring after awhile. The past few years I've been dying to get out and xc ski in the Uintas but didn't have a good car to get there in winter. I was afraid my little Sonata would get stuck, and I didn't want to deal with it.
So this year I finally got an old SUV, and I was going to make it happen to ski out there. In two weeks I was able to xc ski three new trails woot woot! I have been so excited to explore new terrain on my skis with Charlie, and he's been excited to smell & poop new places! There are plenty more places in the Uintas to xc ski, and as I ski new trail I will continue to add to this list!
Keep in mind that there is a $6 fee to access and park off the mirror lake highway. You can purchase a pass at the Kamas Ranger Station, or at any of the self-serve pay stations along the road. I highly recommended getting the annual mirror lake highway pass for only $40, especially if you like to hike/camp/backpack here in Summer anyway. All xc ski trails are marked by blue diamonds on trees.
Directions
There are several TH's to begin skiing. Most are located off the Mirror Lake Highway.
Yellow Pine TH 
6.2 miles from Kamas, UT
Shingle Creek Campground
9.5 miles from Kamas, UT
North Fork TH
12 miles from Kamas, UT
Winter Gate – Mirror Lake Highway
15 miles from Kamas, UT
Other Areas
Smith & Moorehouse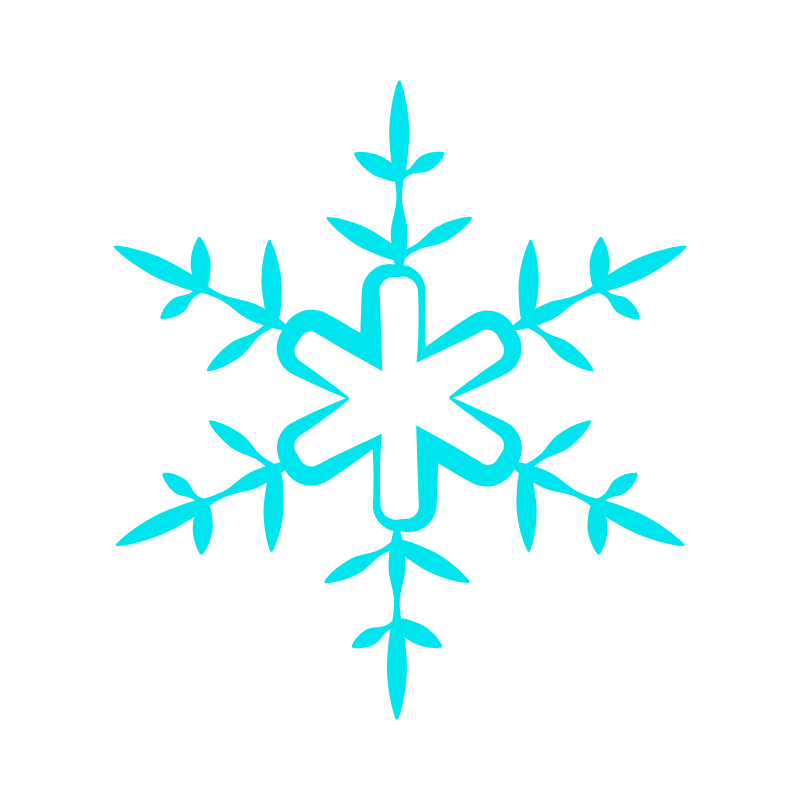 Beaver Ski Trail
Distance: 6 miles one way
Elevation gain: 200 ft
Dogs: allowed on odd-numbered days only (off leash) Dec. 15 – March 31
Fees: $6 fee (3 day pass) to access the Mirror Lake Highway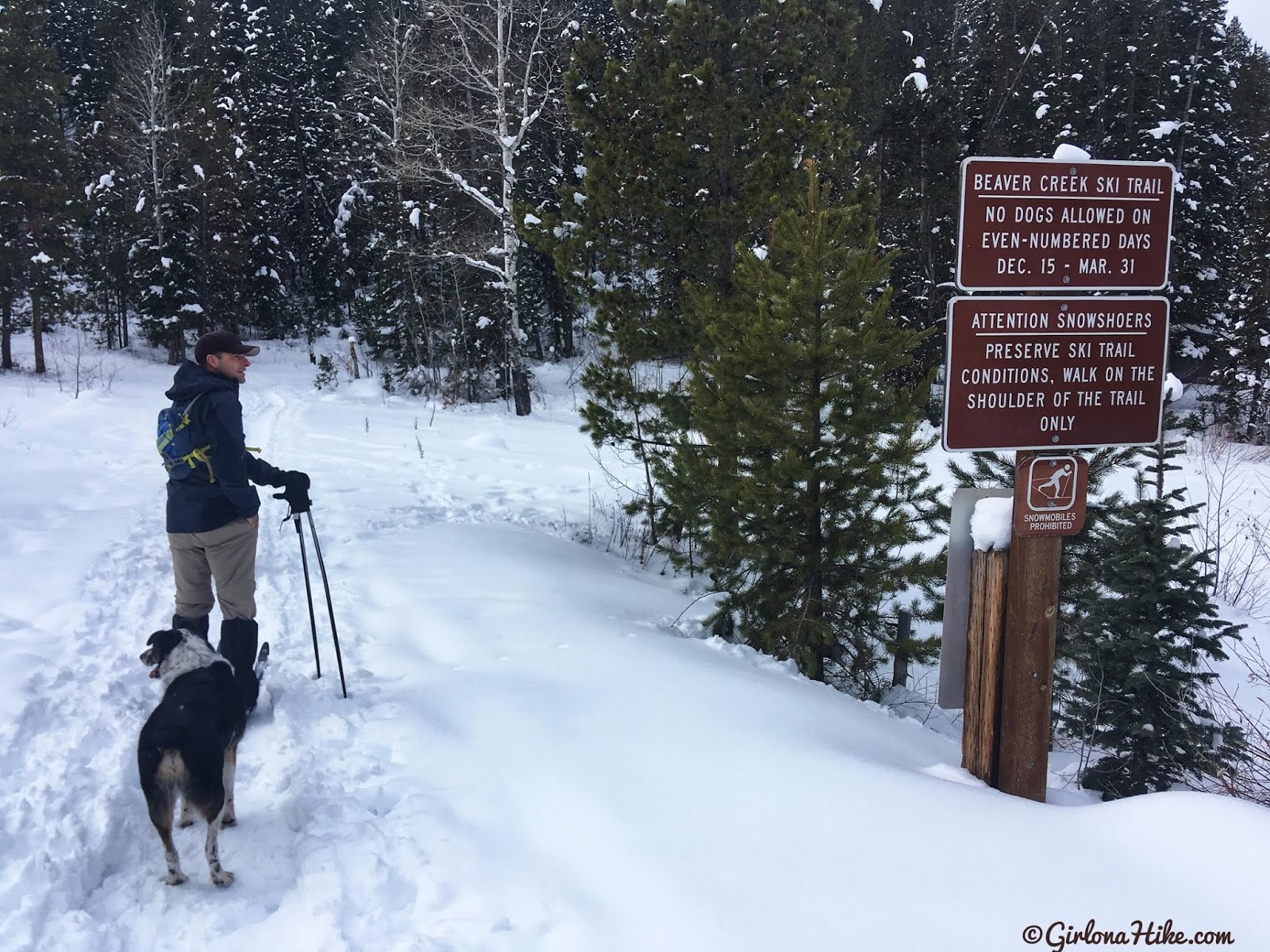 Dogs are only allowed to ski on ODD days on the Beaver Ski Trail. They aren't even allowed on EVEN numbered days, so plan accordingly. People do get mad if you're there with a dog on even days. My friend and I just happened to ski for the first time in the Uintas about 2 weeks before the Dec. 15th date on an even day, and an older couple said something sarcastic to us about our dogs….and it wasn't even after this date!  We didn't even know this was a rule then, but it shouldn't have mattered to them since it was before December 15th. Anyway…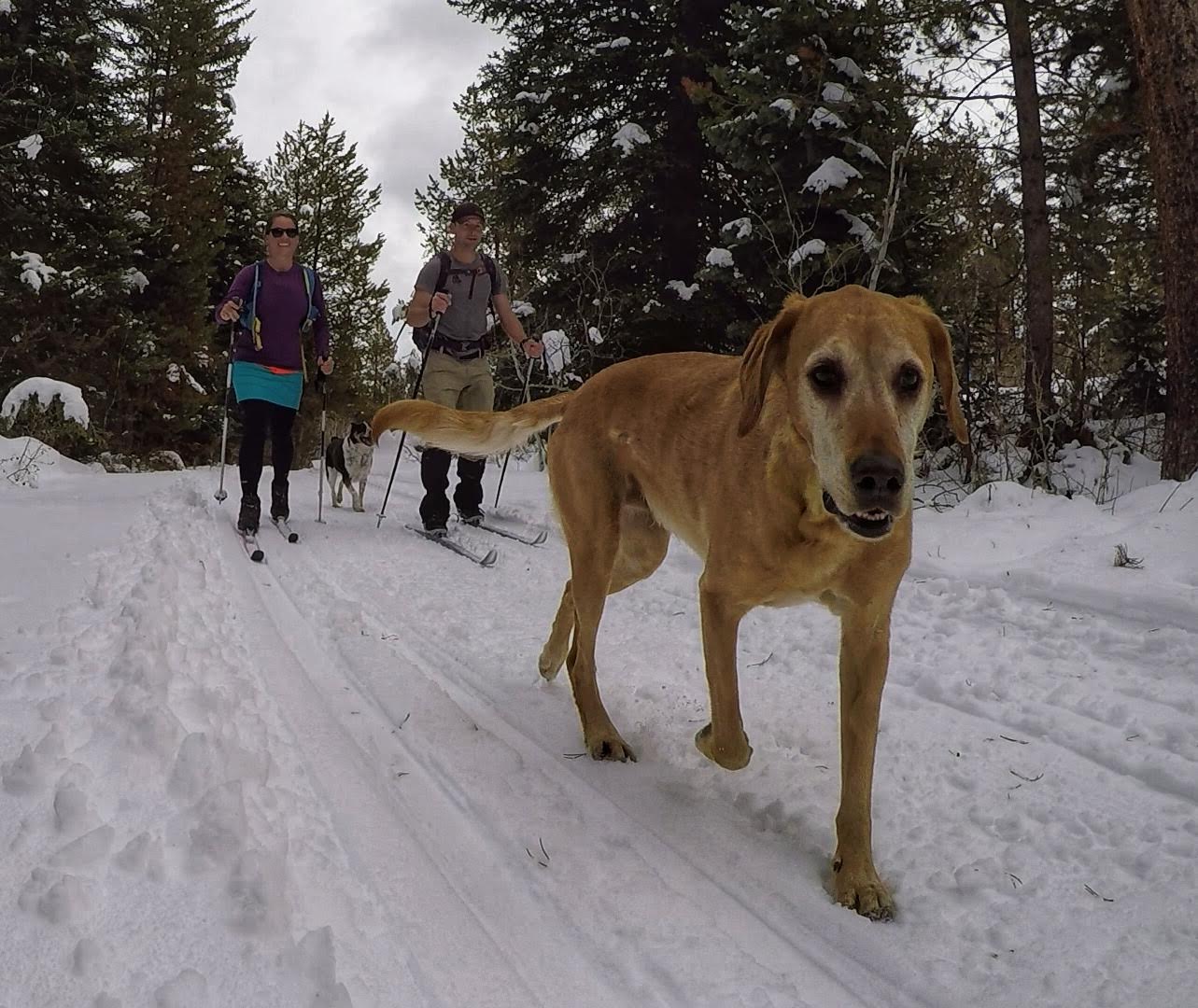 Both of us plus the dogs had a great time skiing!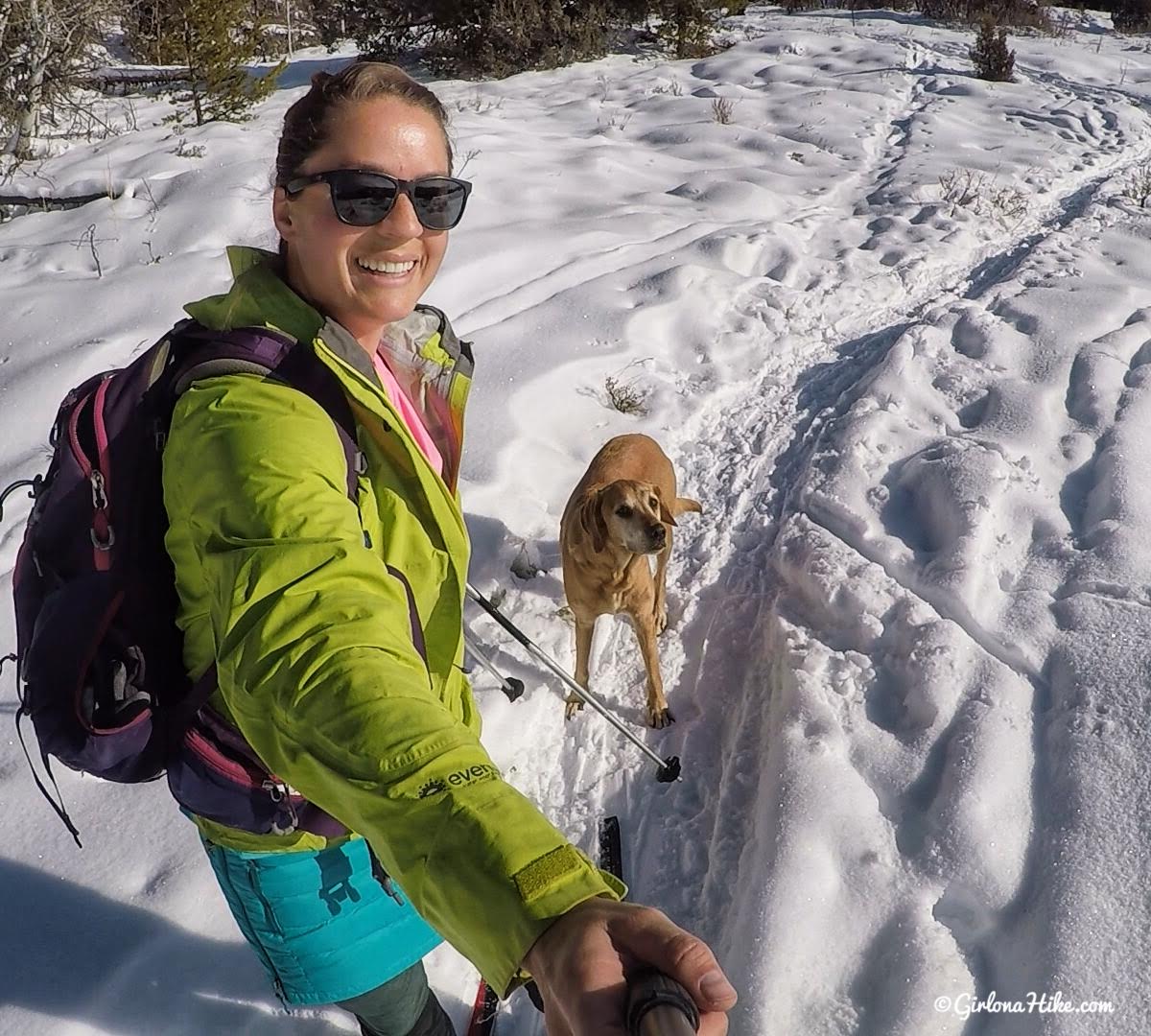 The main Beaver Ski Trail is groomed but if you decide to ski a side trail, it will not be groomed. We wanted to find some fresh powder!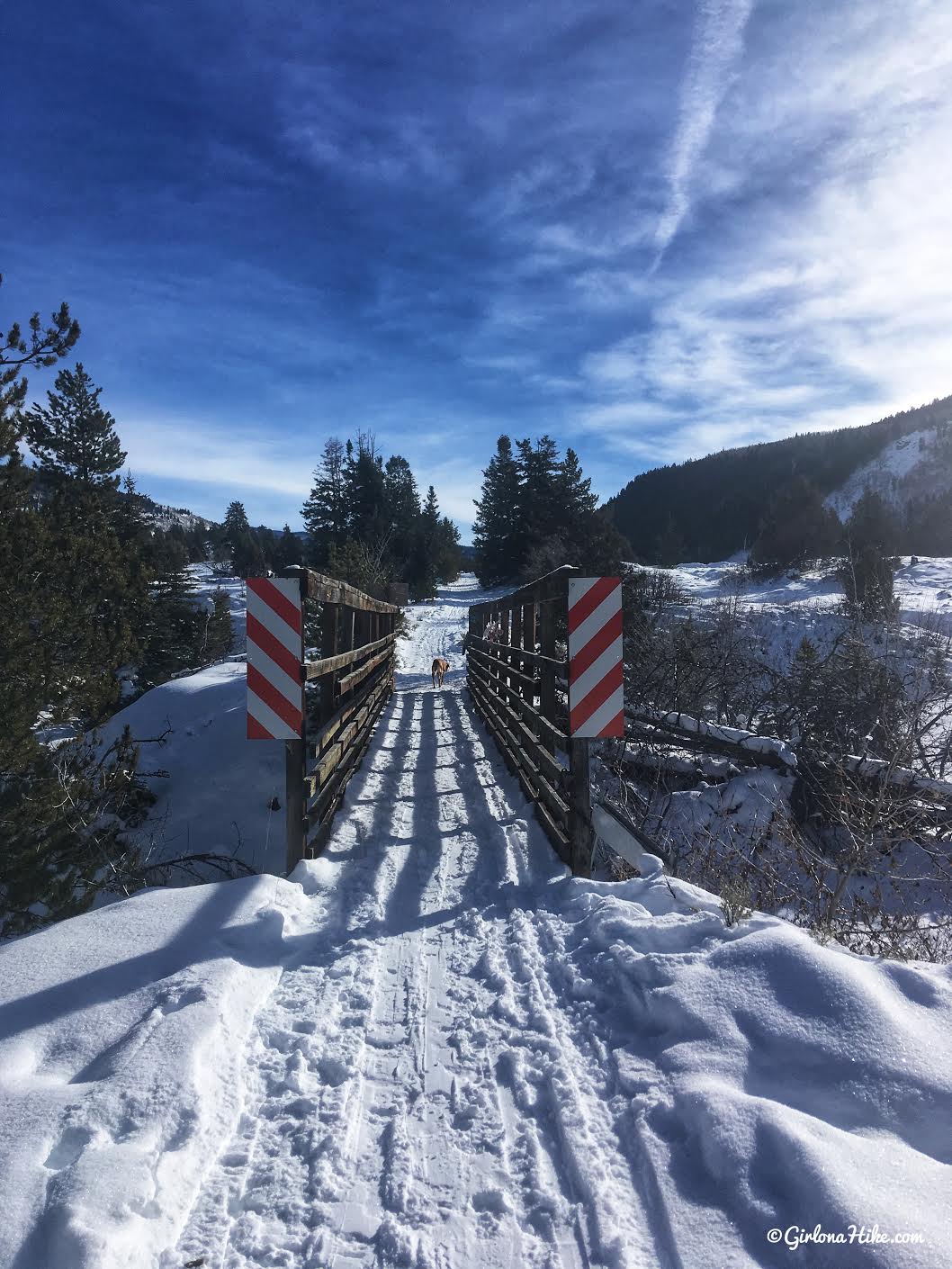 The bridge that leads over to the North Fork Provo parking area.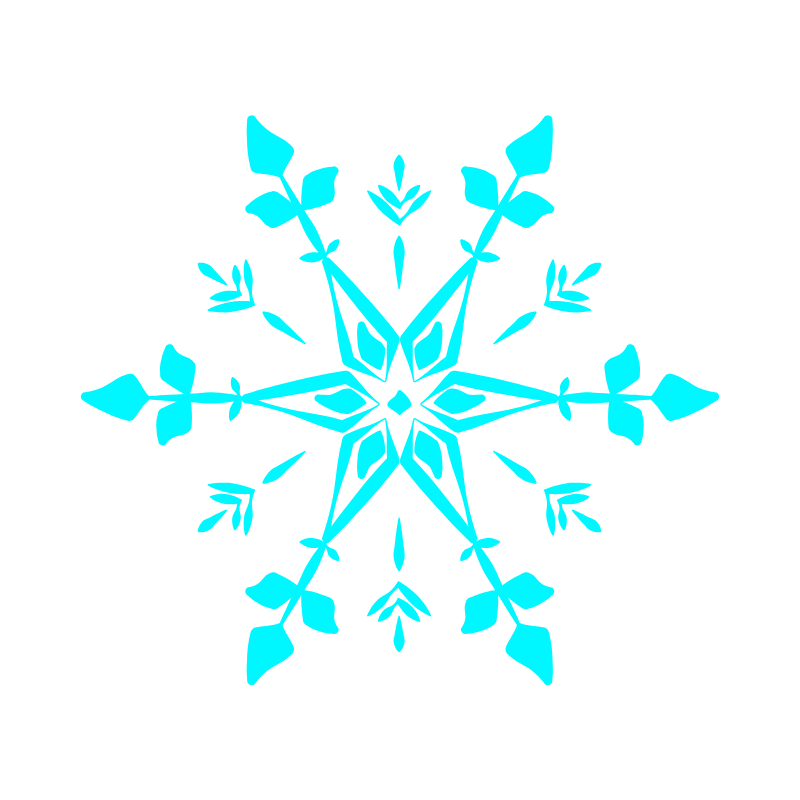 North Fork Provo Loop
Distance: 4 miles (loop)
Elevation gain: 236 ft
Dogs: allowed off leash, every day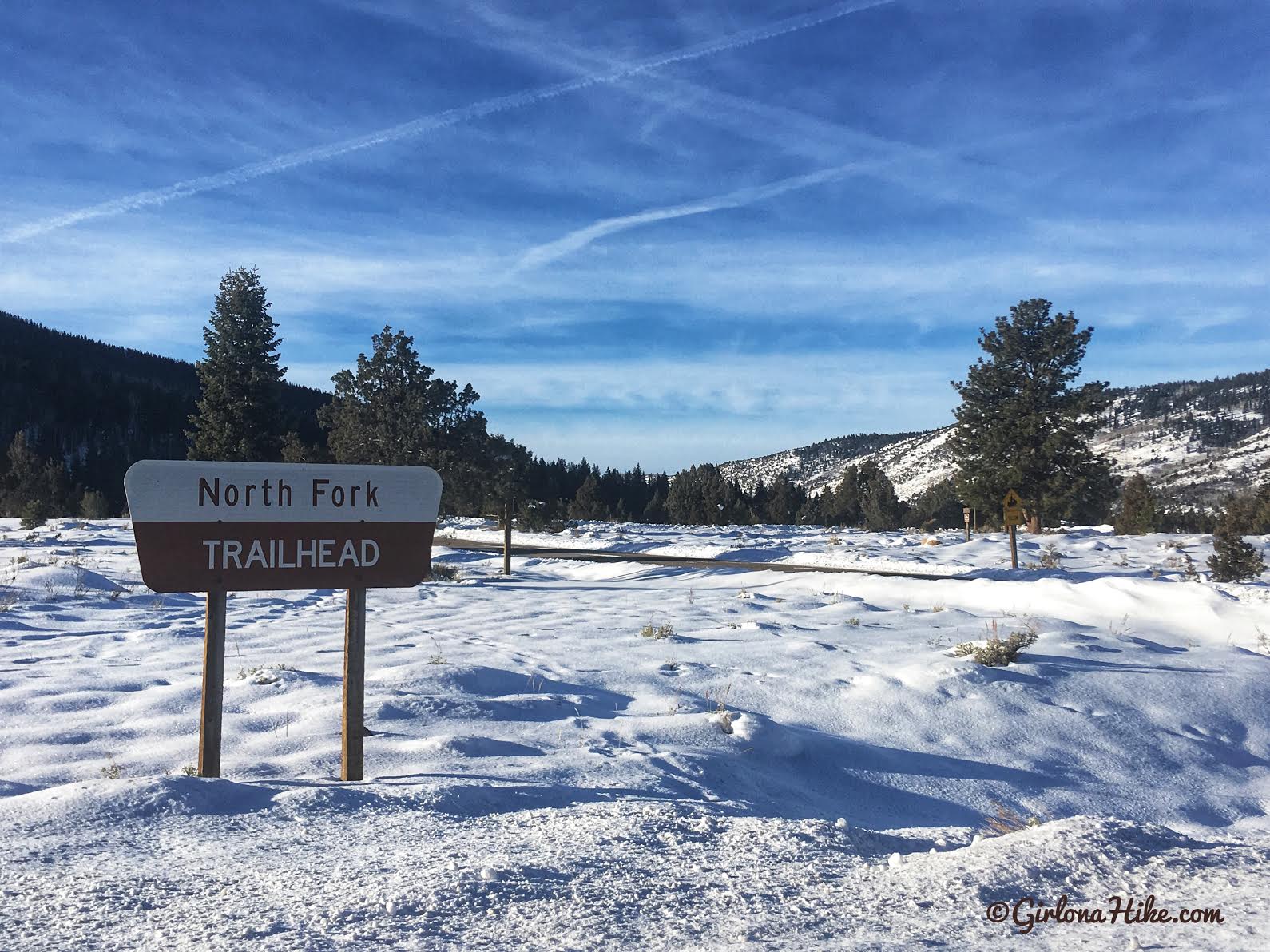 Start by parking at the North Fork TH. You will then have to cross the road to begin skiing.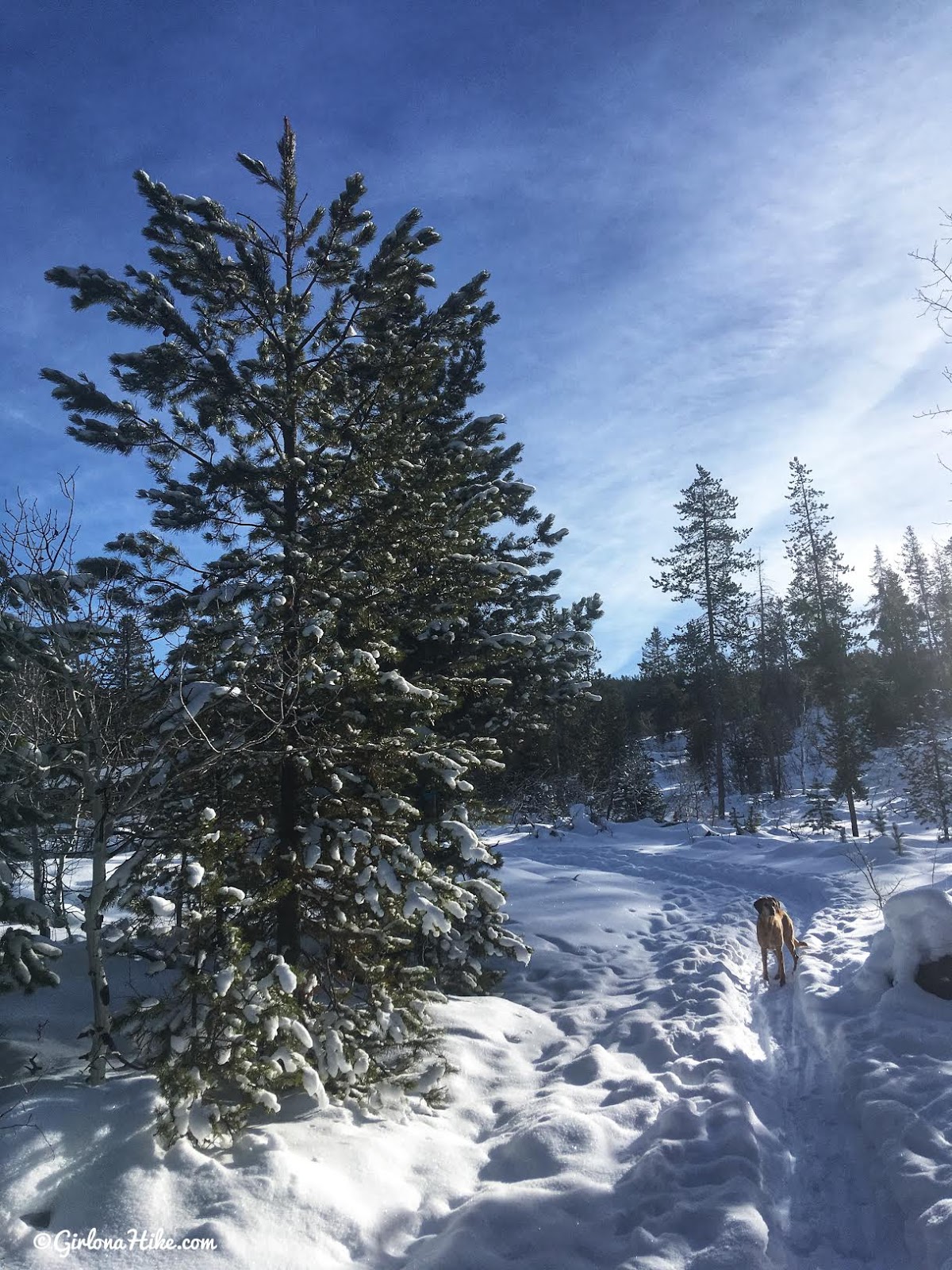 Simply follow the blue diamonds to know which way to go. It makes one giant, scenic loop.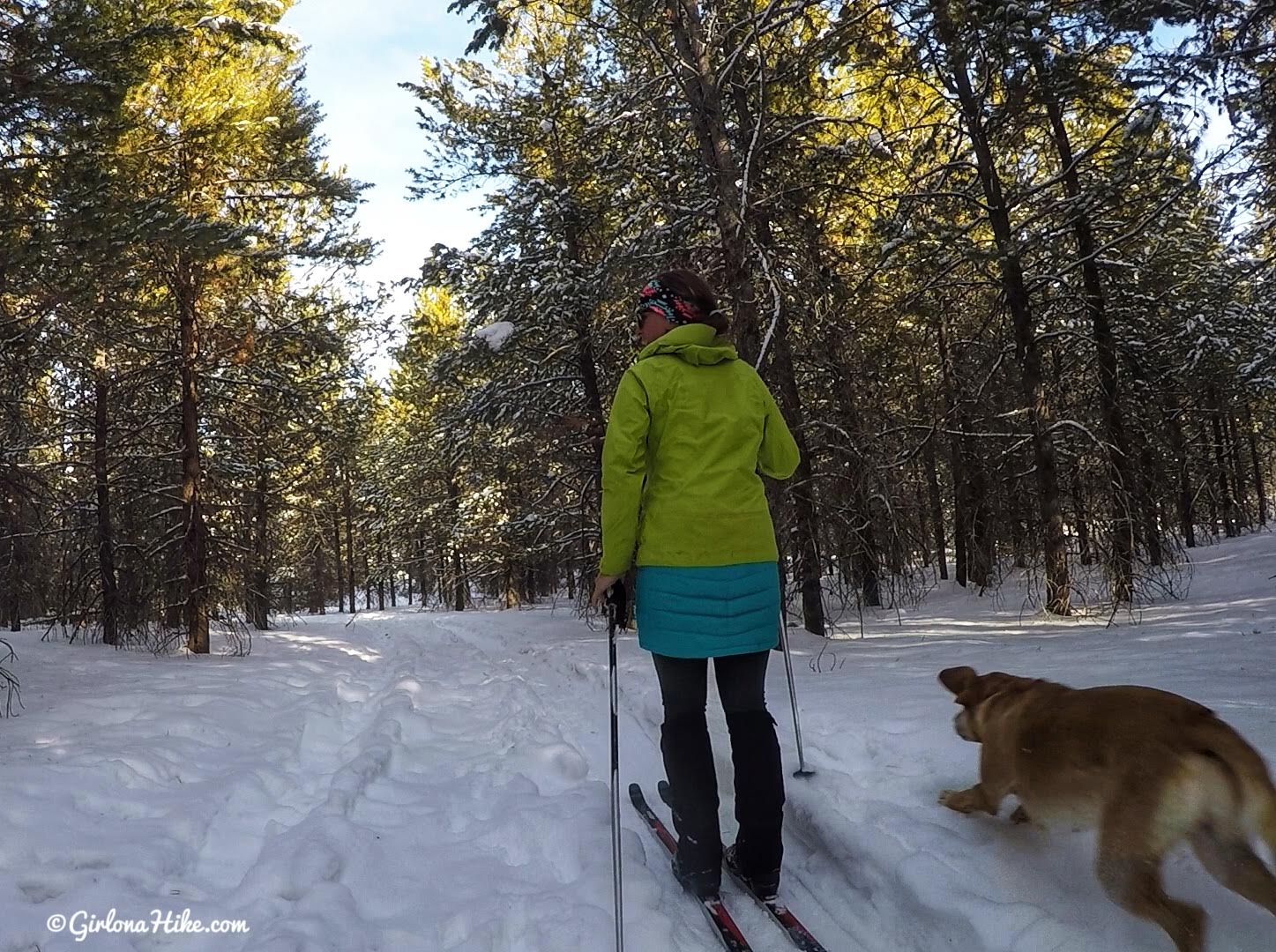 Charlie loves sprinting next to me as a I ski, especially down hill!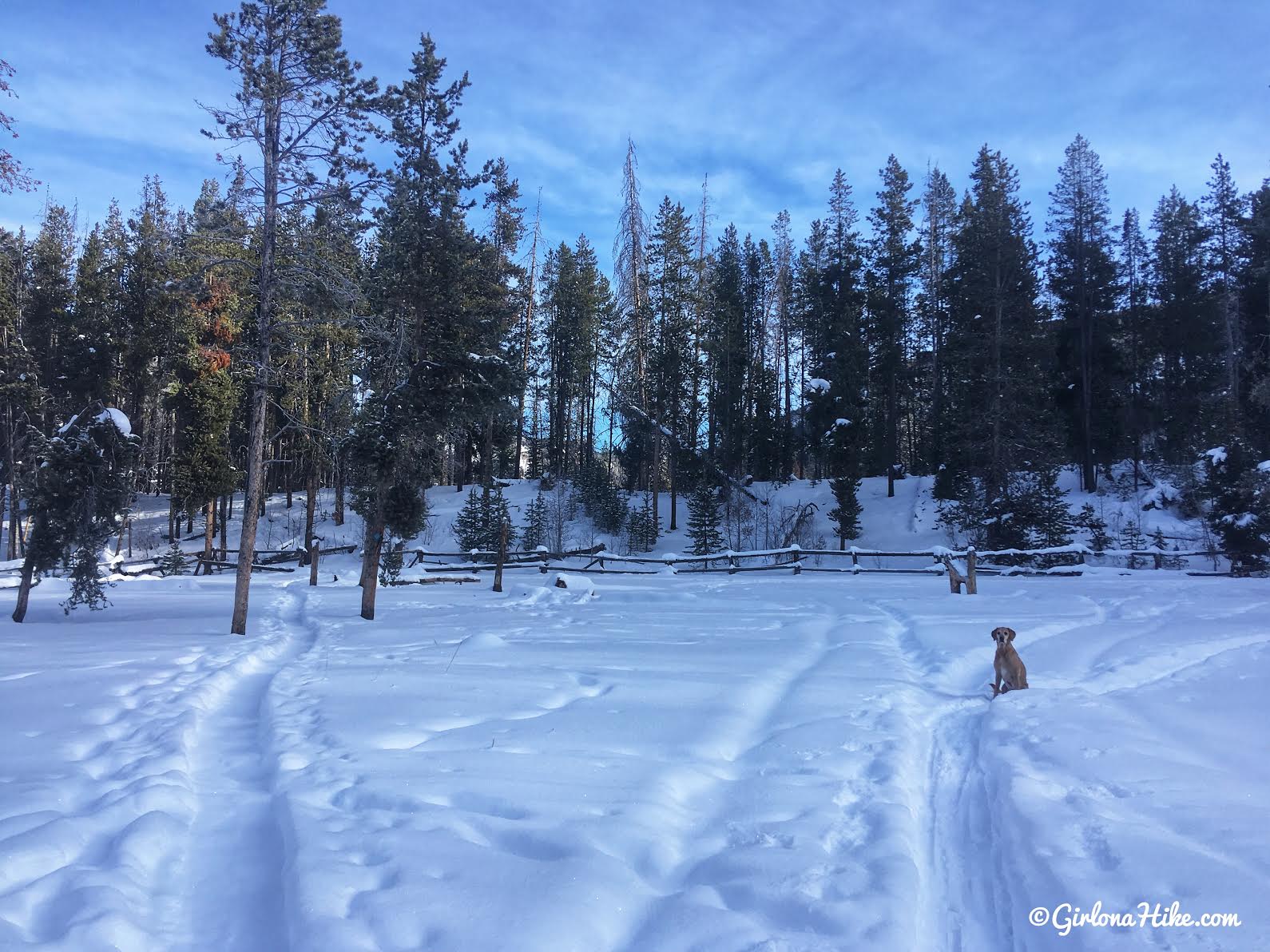 You'll see one major trail split – go left, following the blue diamond. In Summer, you would go right for the main hiking trail.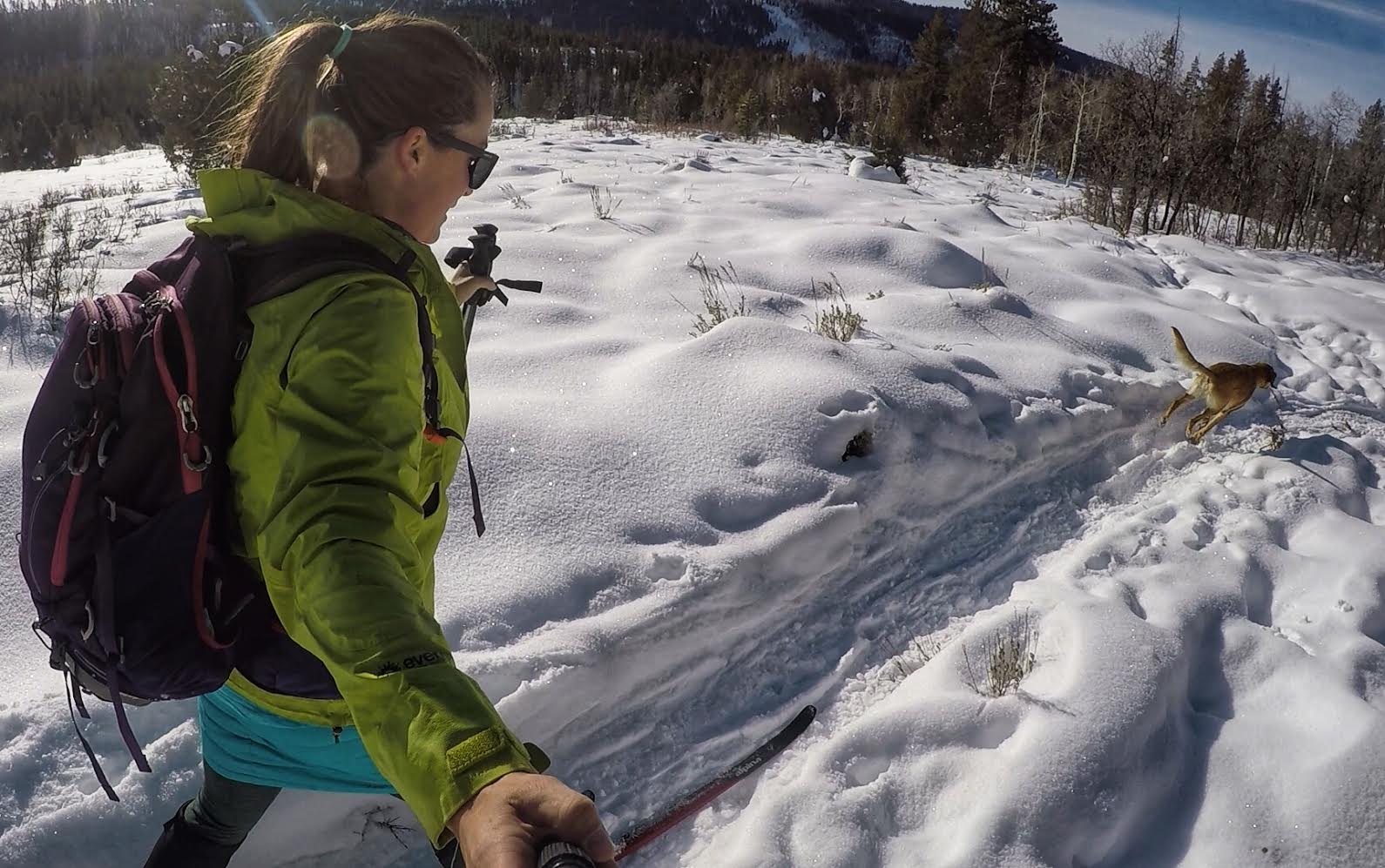 We loved this loop – we skied it in a counter clockwise direction, and I like it this way because the downhill was really mellow and more open.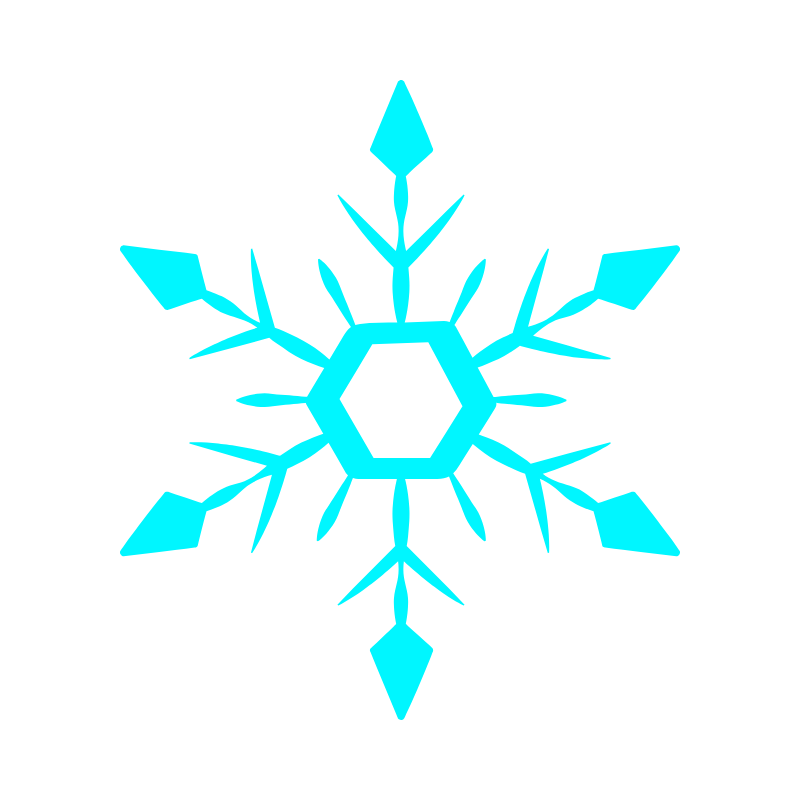 Smith & Moorehouse Reservoir
Distance: 2 miles to the reservoir
Elevation gain: 250 ft
Dogs: allowed off leash, every day
Fees: None
The biggest con to xc skiing here are snowmobiles. It's a very popular spot for them to ride up to ice fish, hunt, and backcountry ski. I came here on a Sunday morning and about 10 snowmobiles passed me – some slowed down, most didn't. I would recommend skiing here during the week to avoid them and have a peaceful ski and to not worry about the dogs getting run over.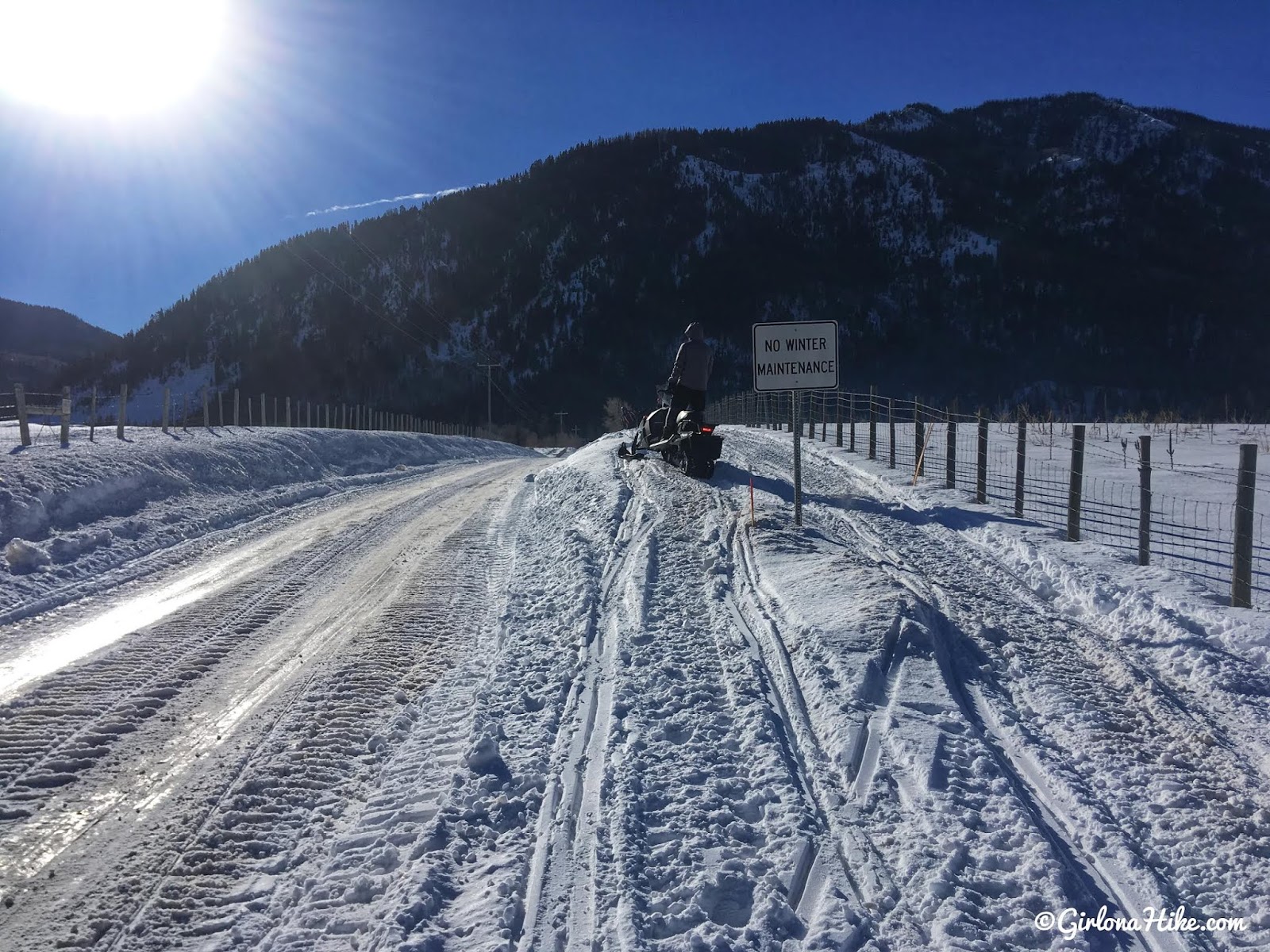 Park where the winter road begins – it's huge and can fit probably 50 cars. Start by skiing past this sign, along the road. Sometimes the road right at the beginning is pretty packed and bare from snowmobiles so you might've to ski just to the right of the sign on the shoulder.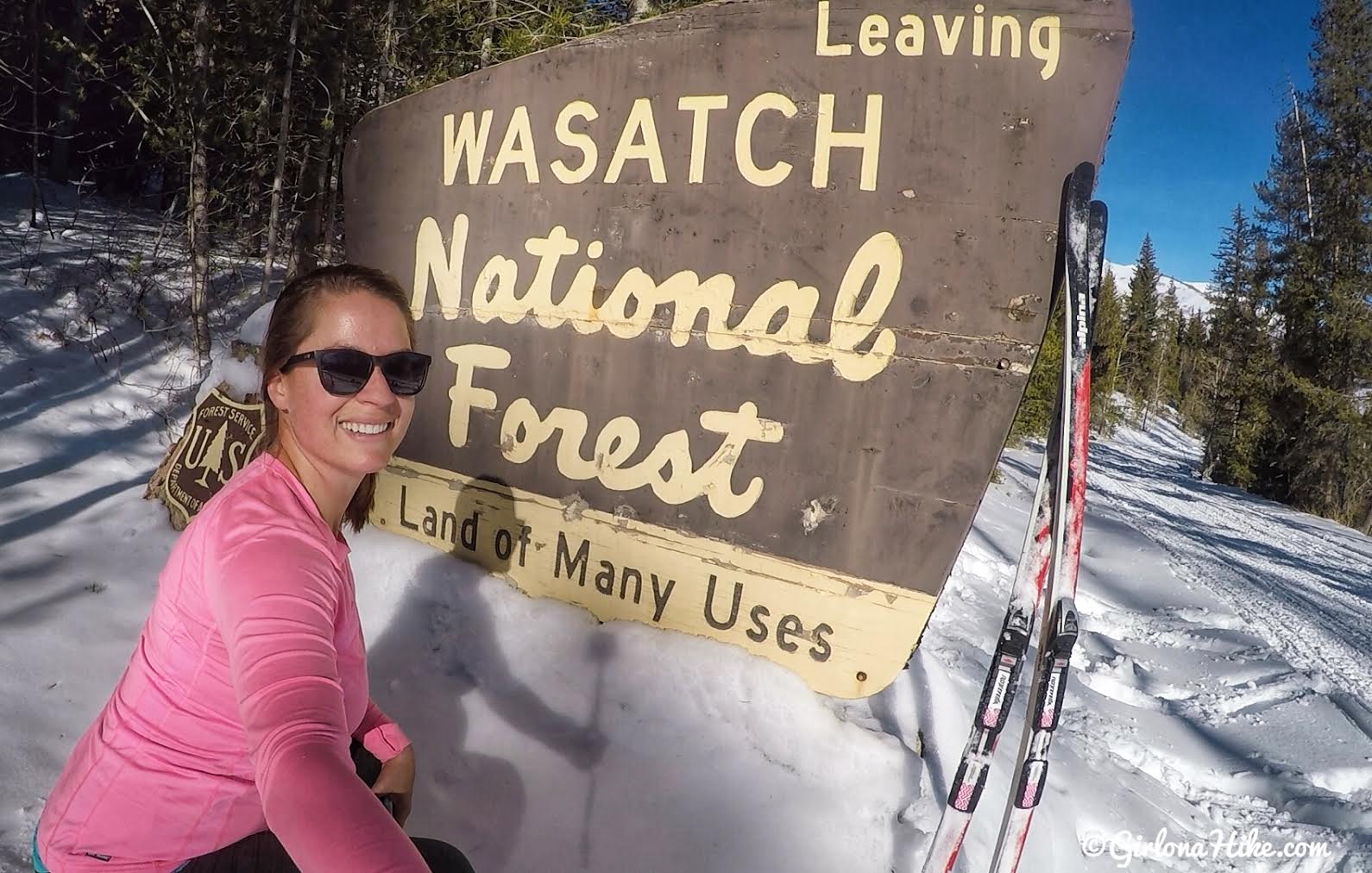 Pass the wilderness sign at 1.6 miles.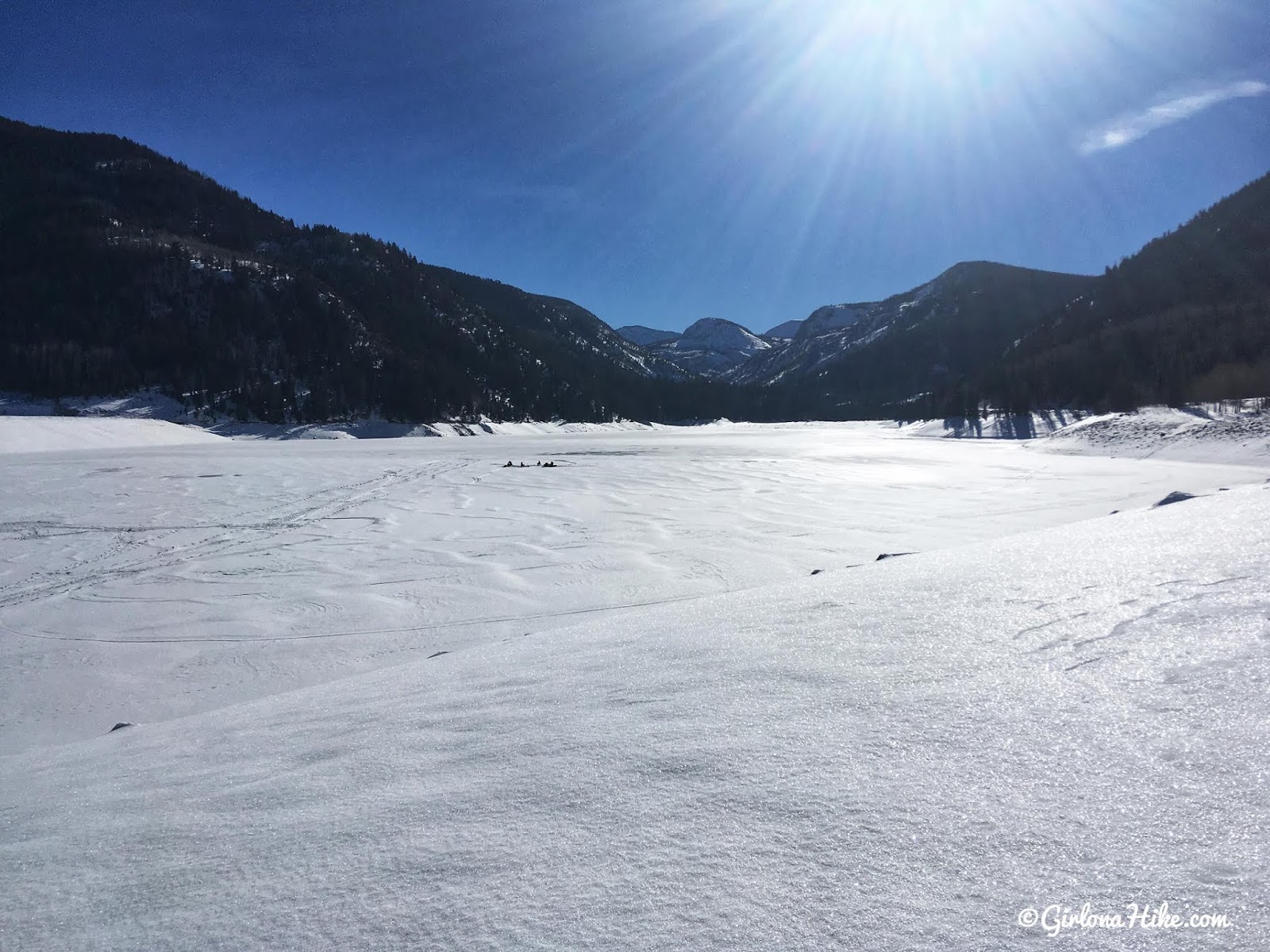 At 2 miles arrive at the reservoir! So fun to see it frozen over in Winter!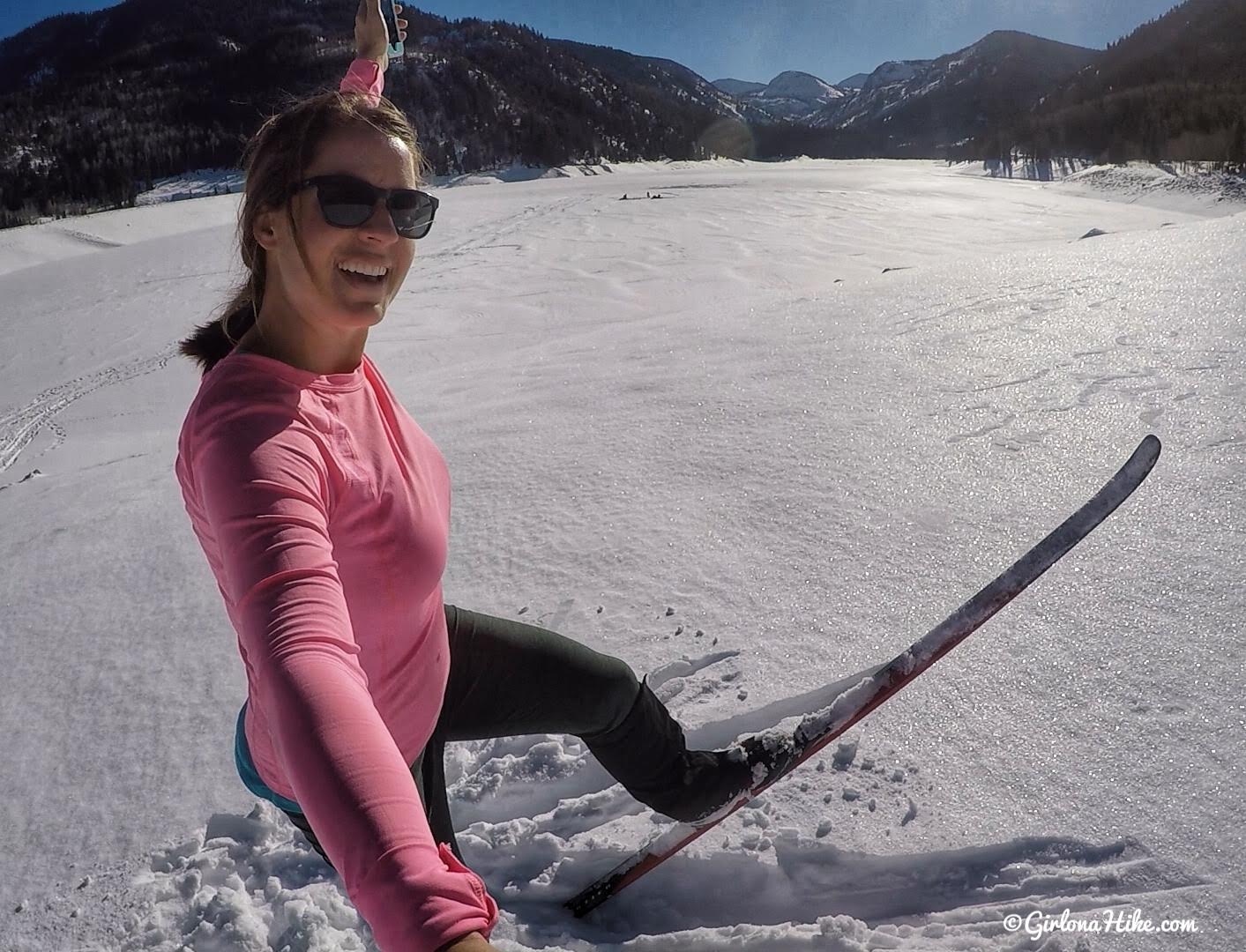 I was amazed at how warm it was up here. There was a nice breeze, and I wished I brought my backpacking chair and spiked hot chocolate in my hydroflask to take a break and soak in the warmth!

Panorama of the reservoir. You can keep skiing past the lake as far as you want. I went about 1 more mile, then ran out of time. If you skied from the parking lot to the South end of the lake it's 4 miles one way.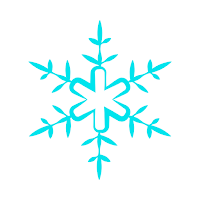 Scenic Byway Trail
Distance: 3.5 miles from Yellow Pine TH to Shingle Creek TH
Elevation gain: 453 ft
Dogs: allowed on odd-numbered days only (off leash) Dec. 15 – March 31
Fees: $6 fee (3 day pass) to access the Mirror Lake Highway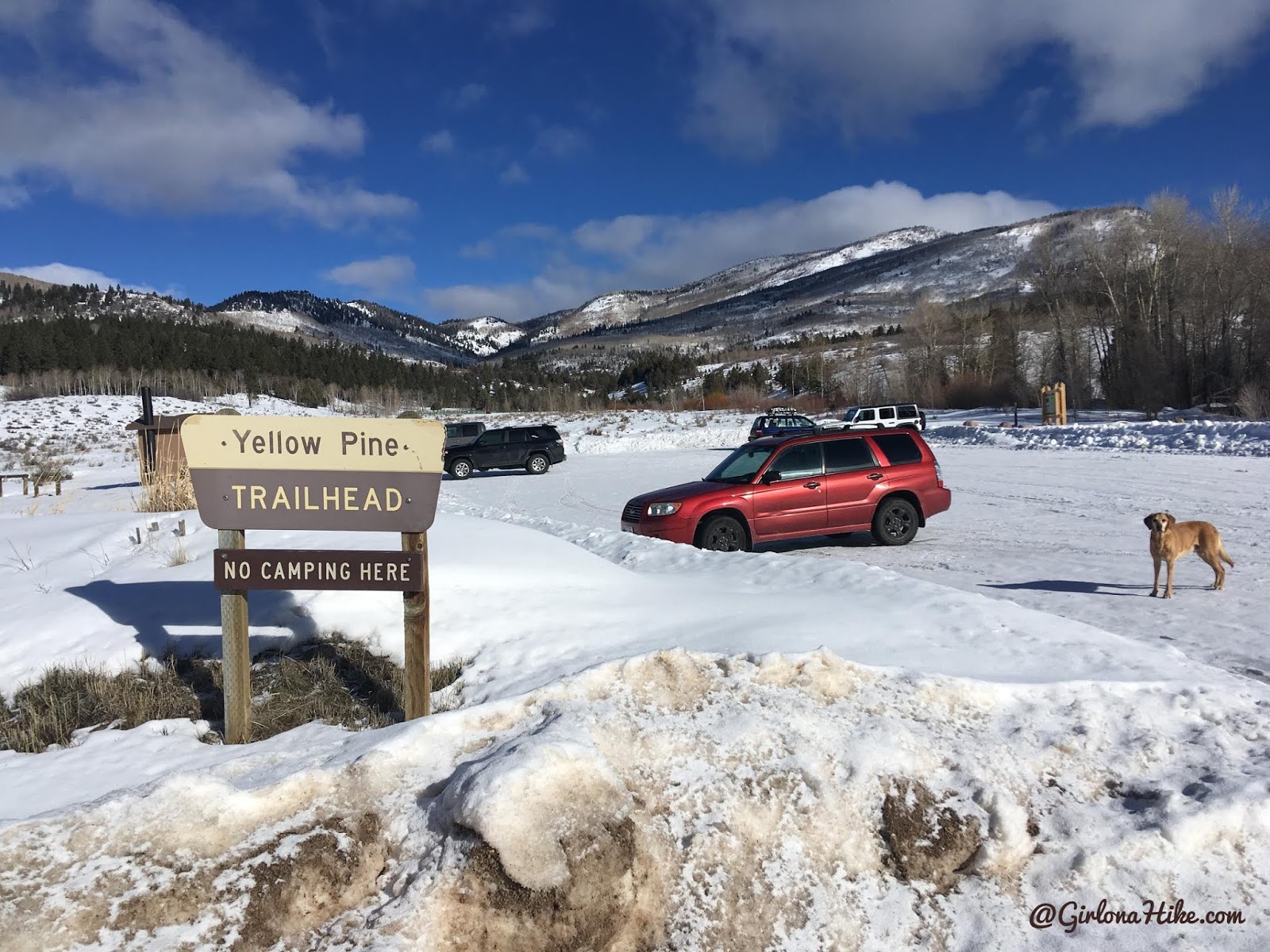 Park at the Yellow Pine TH, then walk across the road to the South.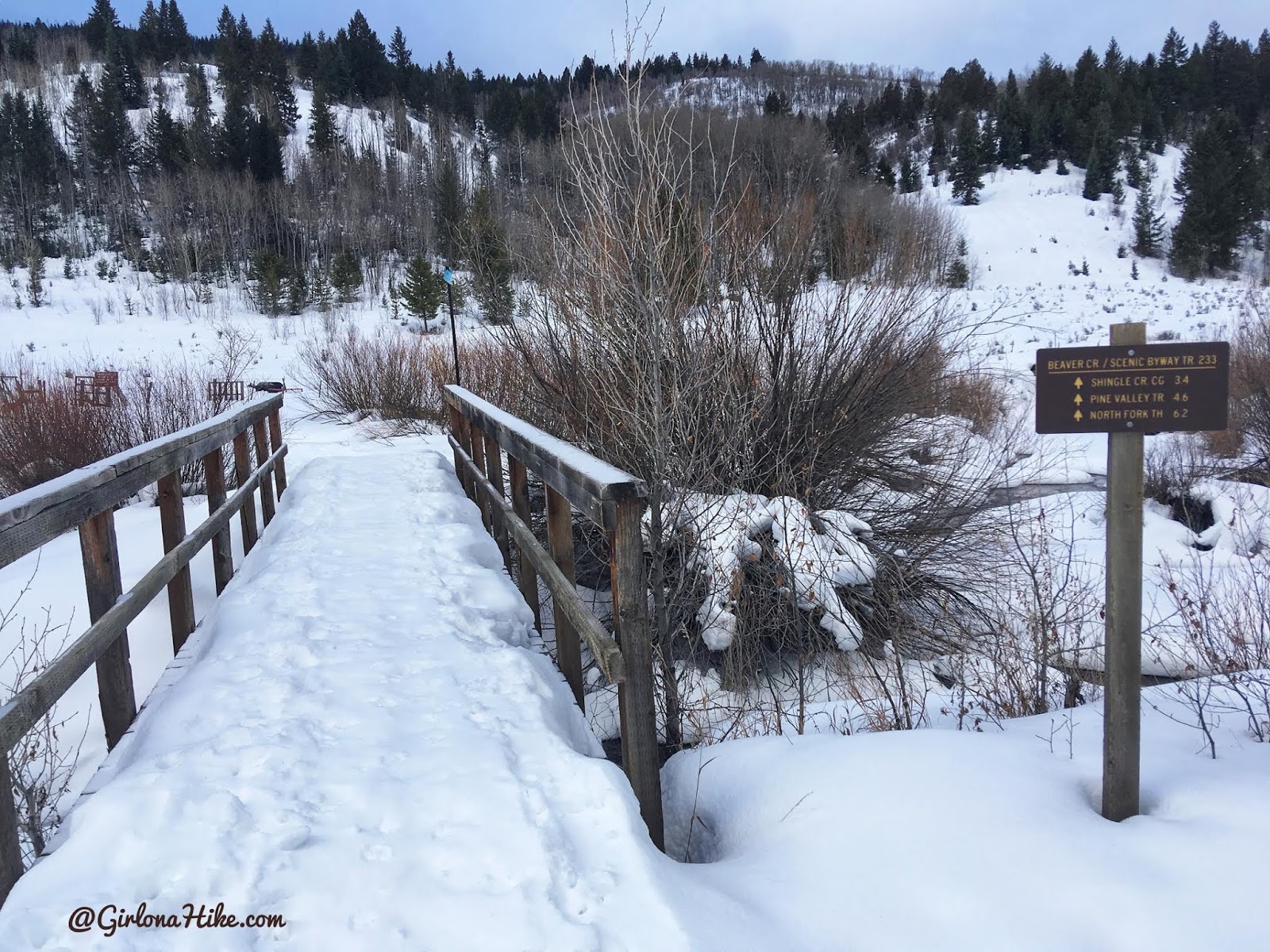 Cross the bridge and you'll see a trail sign.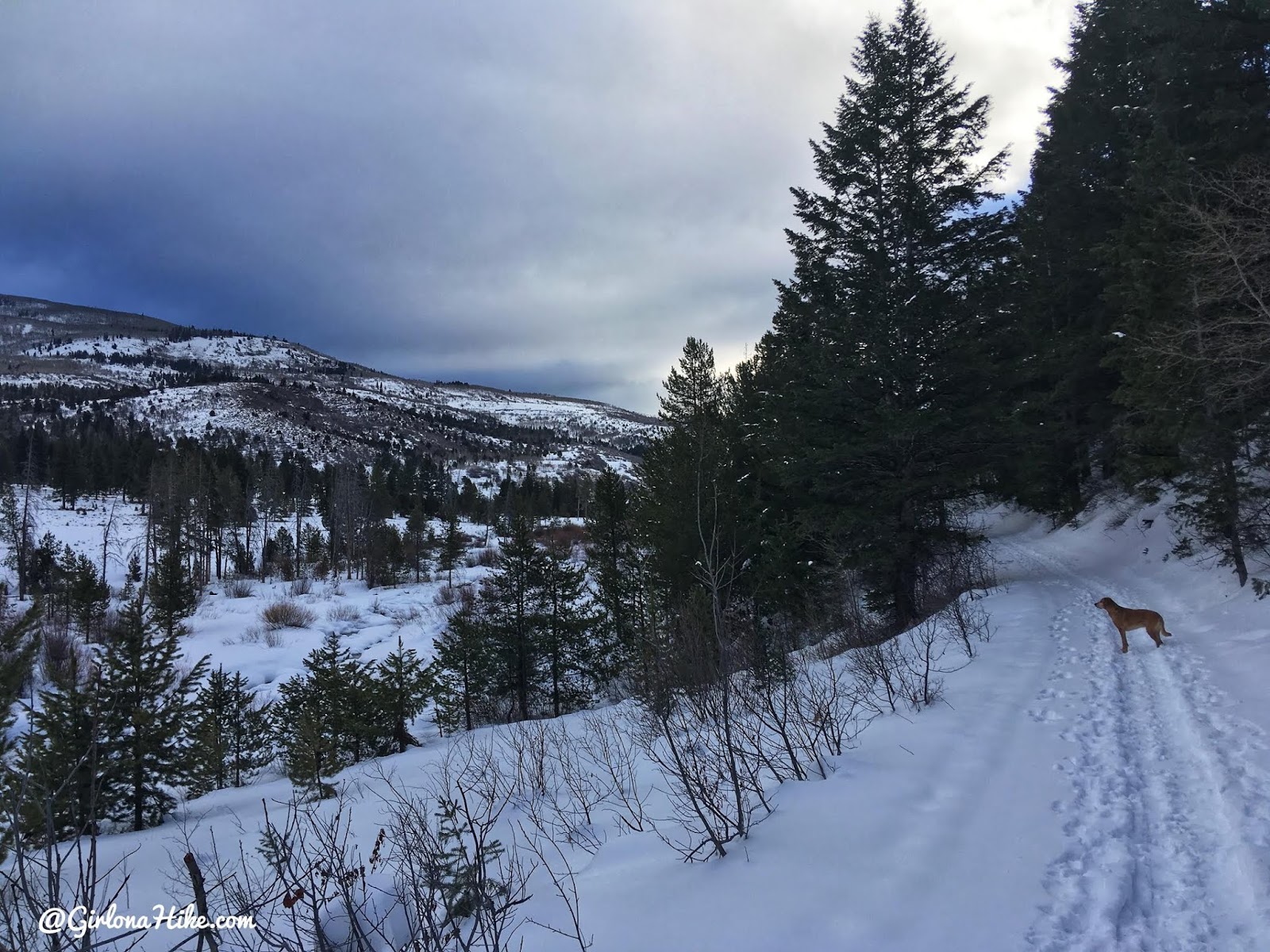 This trail is very beginner friendly – very flat and great views.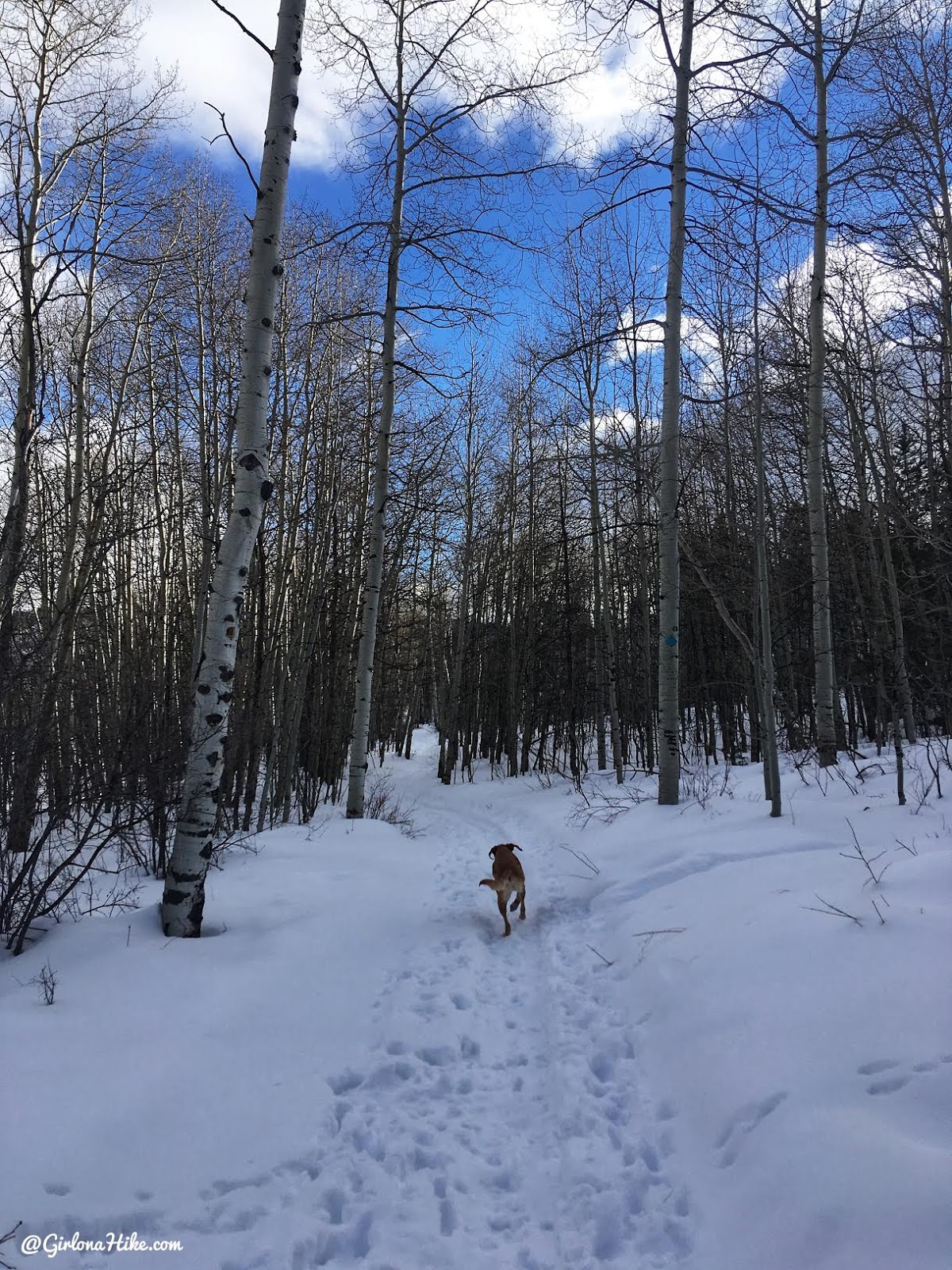 Skiing through Aspen trees.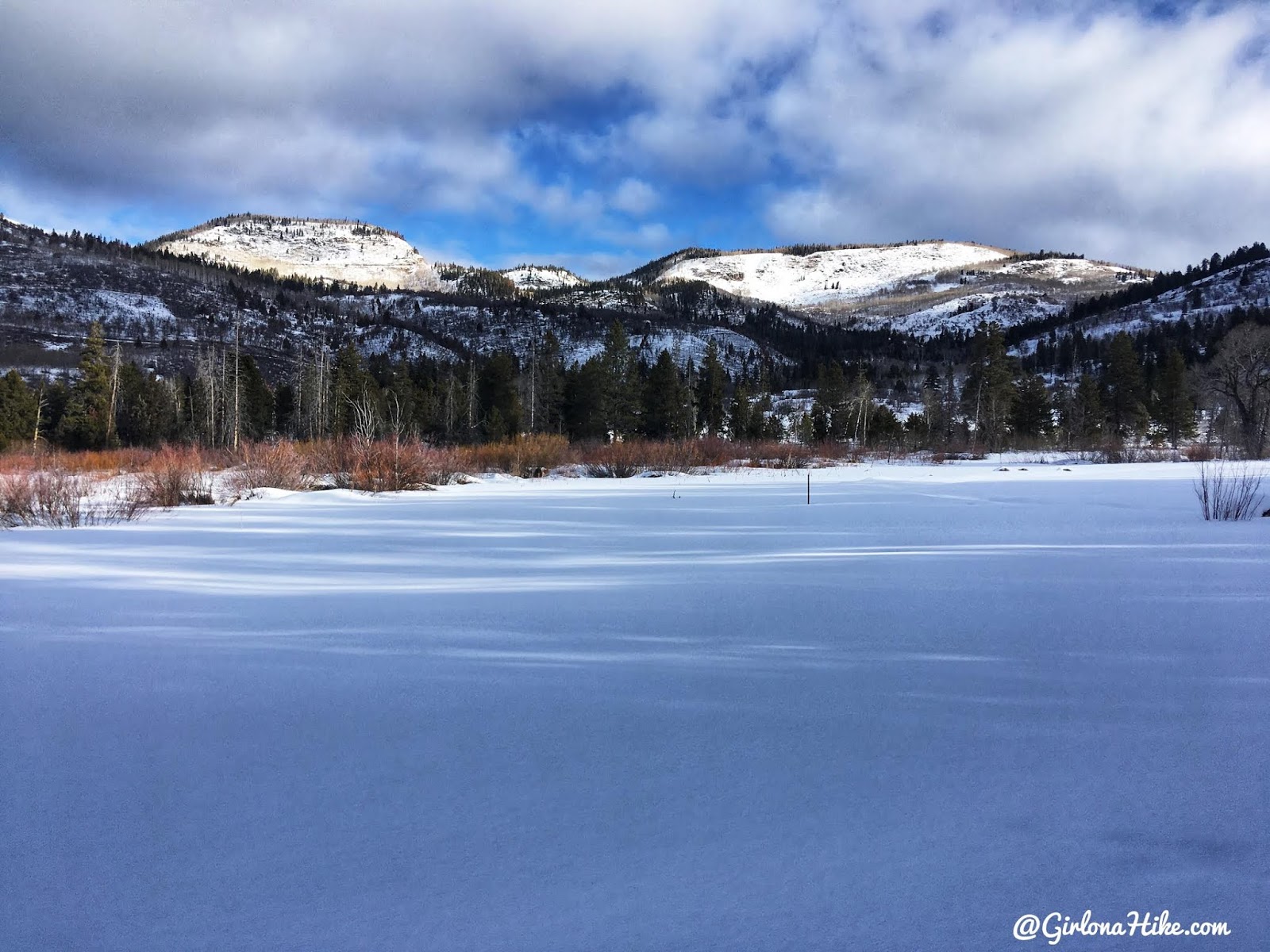 At 3.5 miles you'll reach the intersection of Shingle Creek TH. Don't forget to stop and take in your awesome views!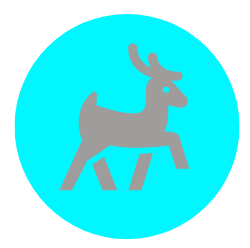 Wildlife
Have a leash handy in case you come near wildlife.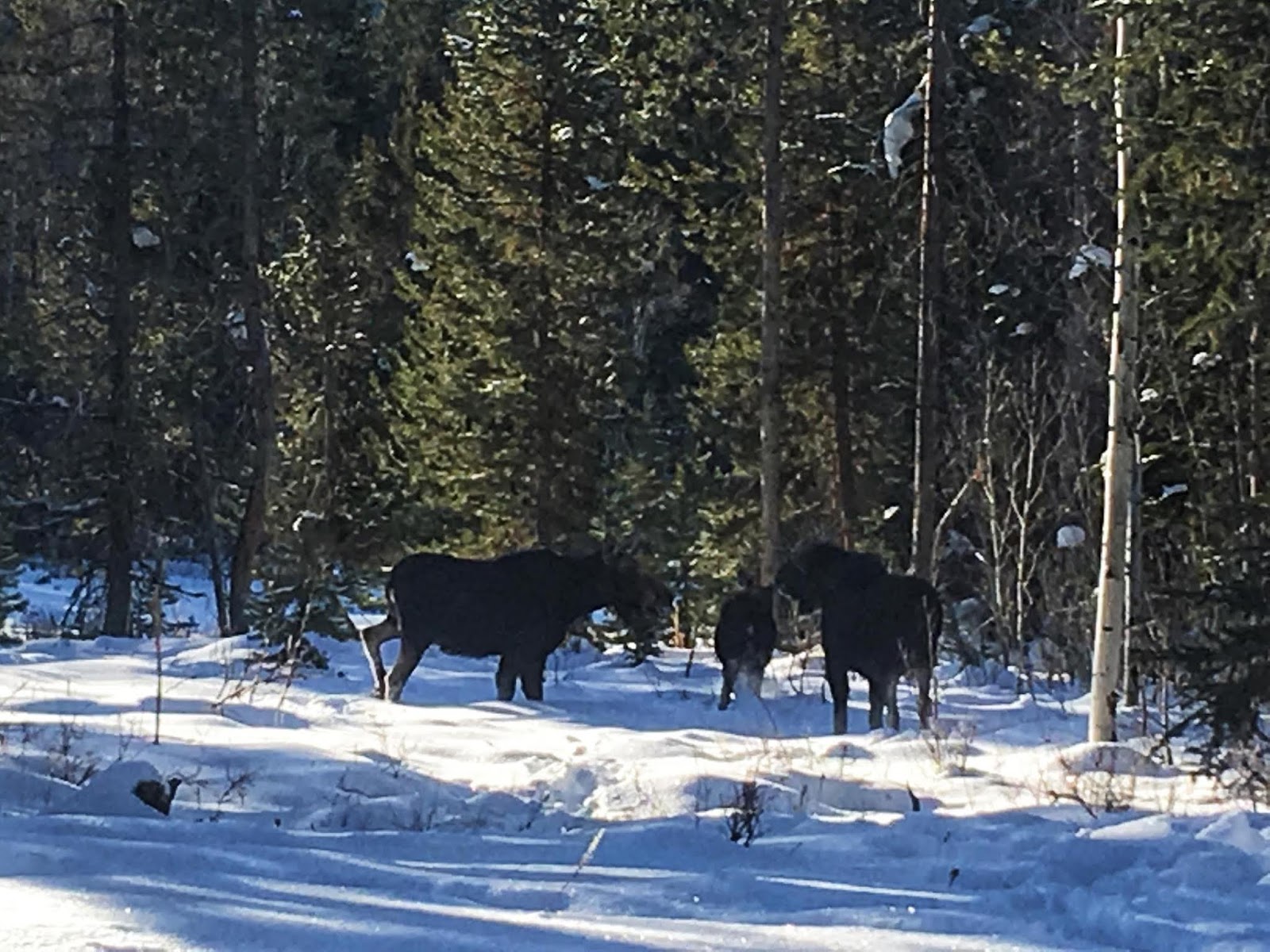 A cute moose family!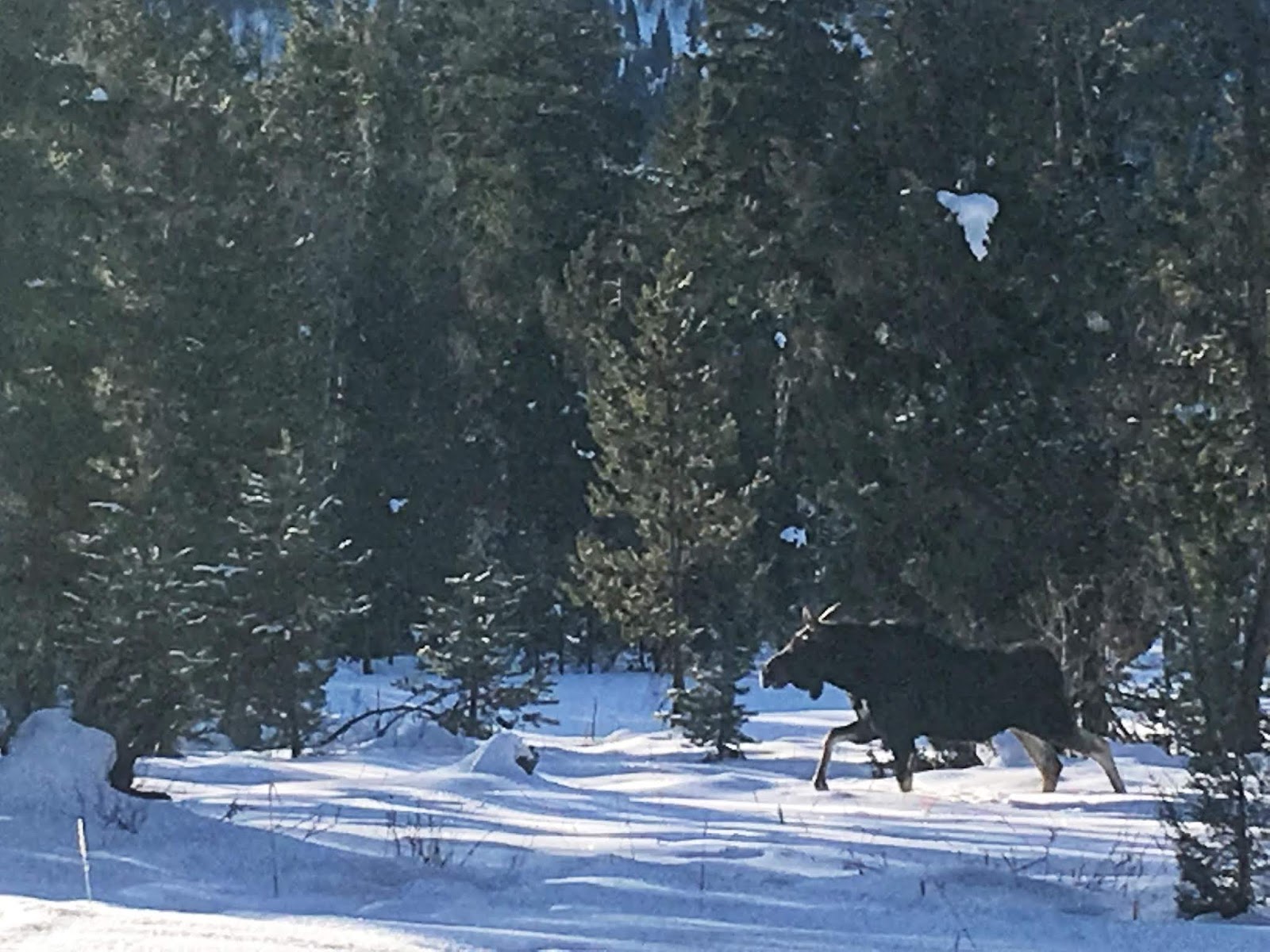 Daddy Moose
Check out my video!
Trail Map
My tracks via Gaia GPS – the best tracking app! Get your app here for a discount.
Recommended Gear
Recommended Skiing Area
Also check out Cross Country Skiing at Sundance Nordic!
Ready for Summer?
Check out The BEST day hikes in the Uintas!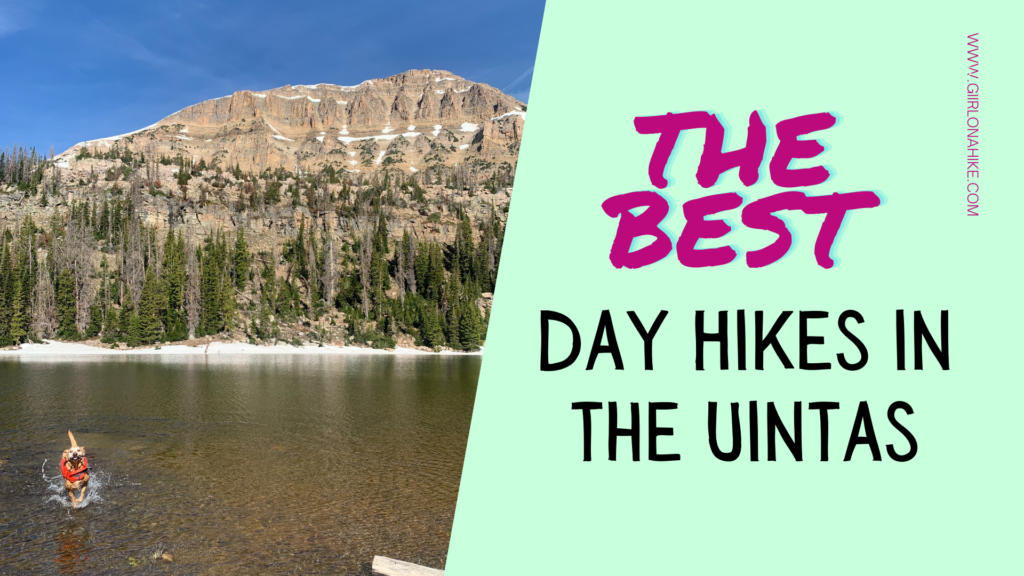 Save me on Pinterest!