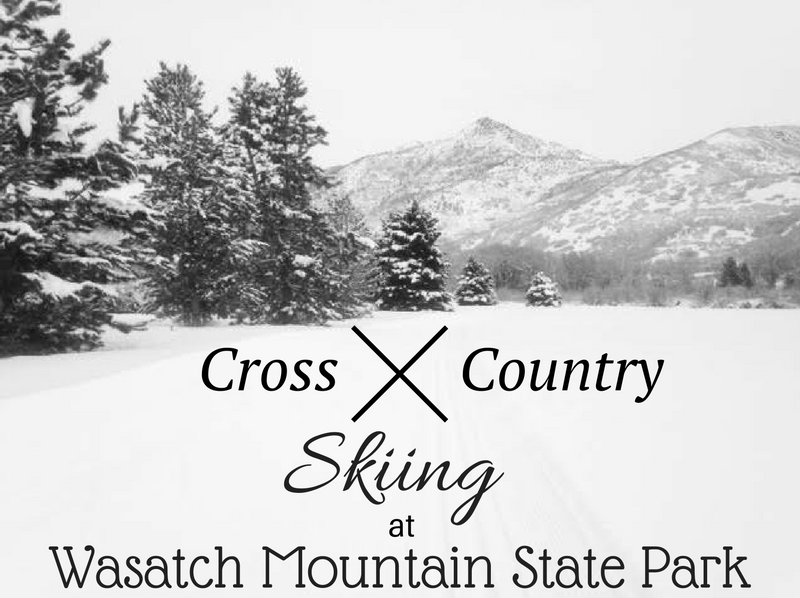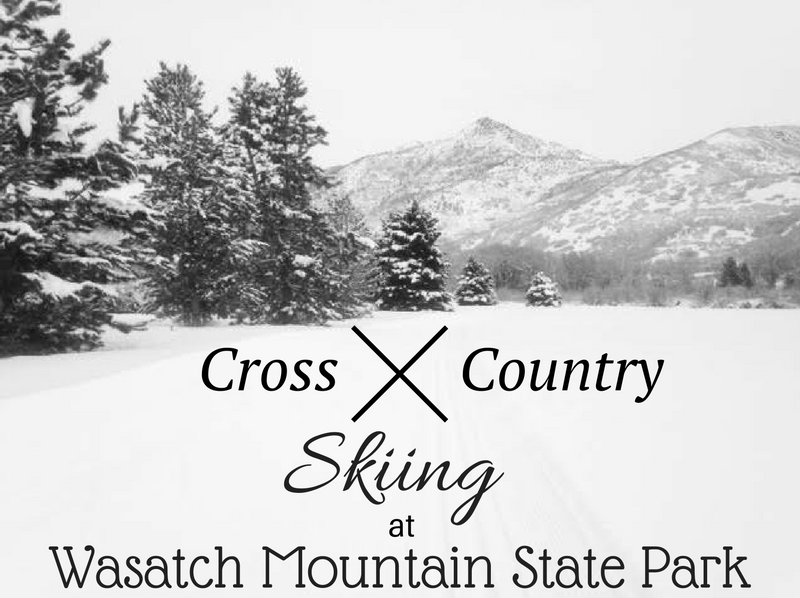 Wasatch Mountain State Park is located in Midway, Utah and offers activities year-round such as hiking, biking, riding horses, riding ATVs, playing at the 18-hole Golf Course, as well as snowshoeing, snowmobiling, and cross country skiing. You can also camp at the Pine Creek Campground in the summer months. Wasatch Mountain State Park (WMSP) is a 23,000 acre preserve, which was set aside by the state in 1961 and the park elevation is at 5,900 ft.
About
I visited WMSP to check out their Nordic track, which is a groomed 4 mile loop. It offers both flat and hilly terrain with views of the surrounding mountains and local farms. Because of the short track length and terrain, it's a great place for a beginner cross-country skier to learn. Don't have your own skis or snowshoes? WMSP offers rentals at their Visitor Center for $12/day for either classic or skate skis.
Since my partner took Charlie backcountry skiing, I decided I should specifically go to a place that didn't allow dogs so I didn't feel like I left him out. There are a few trails in the park that allow dogs, but they must be leashed. Dogs and snowshoers are not allowed anywhere on the golf course/Nordic track.
Directions
From SLC, head East on I-80 through Parley's Canyon. Drive past Kimball Junction, Utah and take HWY 40 south towards Heber, Utah. Drive 13.5 miles and turn right on River Road (it's the first light on HWY 40). At the round-a-bout take the 2nd exit for 1050 North (there is also a brown sign for WMSP). Turn right on Homestead Drive, drive around the curve, and the visitor center will be on your right. Here's a driving map.
Trail  Info
Distance: 4 mile loop (it varies each year)
Elevation gain: 200 ft
Time: 1-3 hours, depending on your ski speed
Dog friendly? No, dogs are not allowed on the Nordic track
Kid friendly? No
Fees/Permits? $7/car to park at WMSP or FREE if you have the annual Utah State Park Pass ($75/year), $3 ski fee (if you have your own skis), and $12/day to rent skis. No permit needed.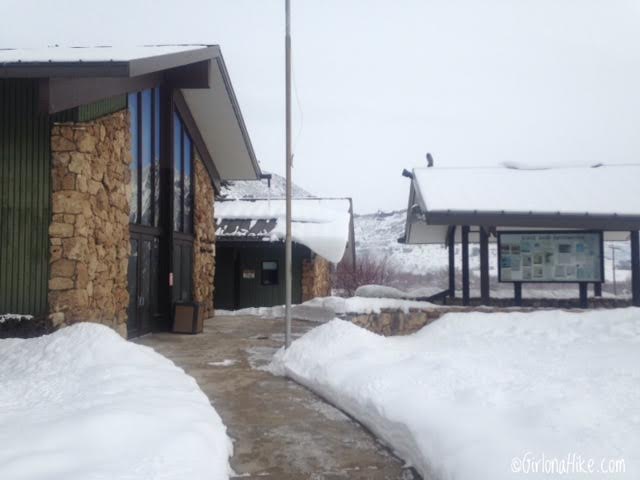 To get your passes, check in at the Visitor Center. They are open every day from 8am-5pm (except for Thanksgiving, Christmas Day, and New Years Day). If you have questions before visiting, you can call 435.645.1791 or message Utah State Parks on Facebook.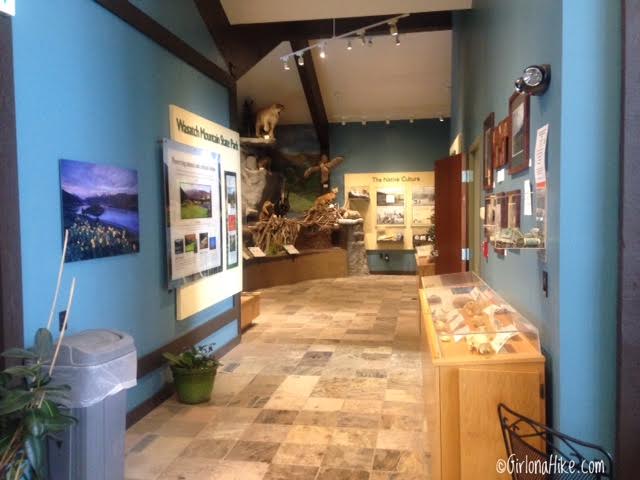 Inside the Visitor Center they have a tiny museum about Heber Valley.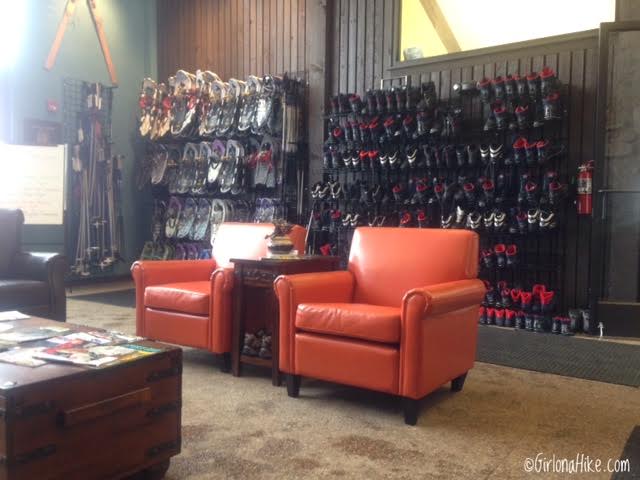 Plenty of classic & skate skis to rent, as well as snowshoes. They have a really nice sitting area by the fireplace to put on all your gear or warm up.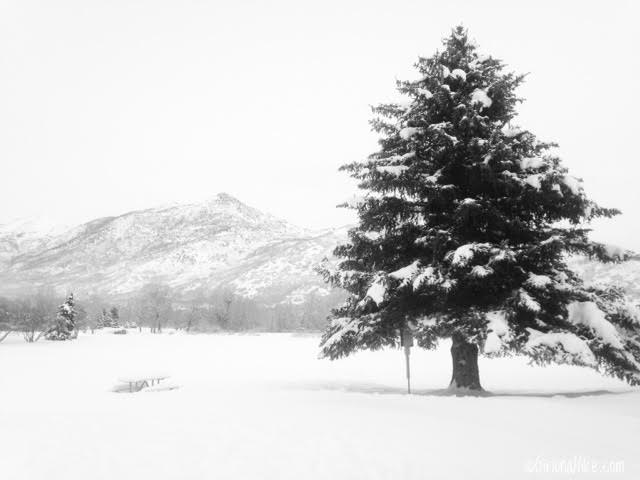 The Nordic Track starts right from the Visitor Center. You immediately have beautiful views!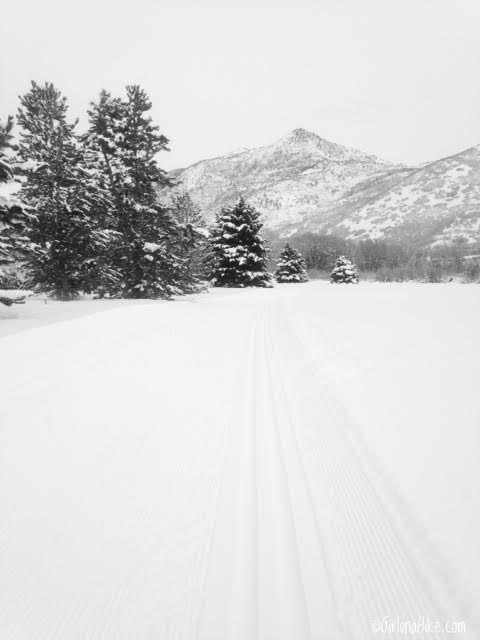 Great view of Bonanza Peak (8,708 ft), which can be hiked in warm months.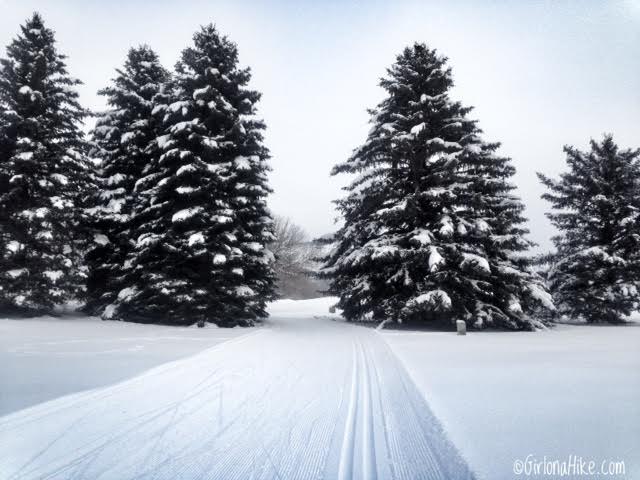 I love that WMSP regularly grooms the track.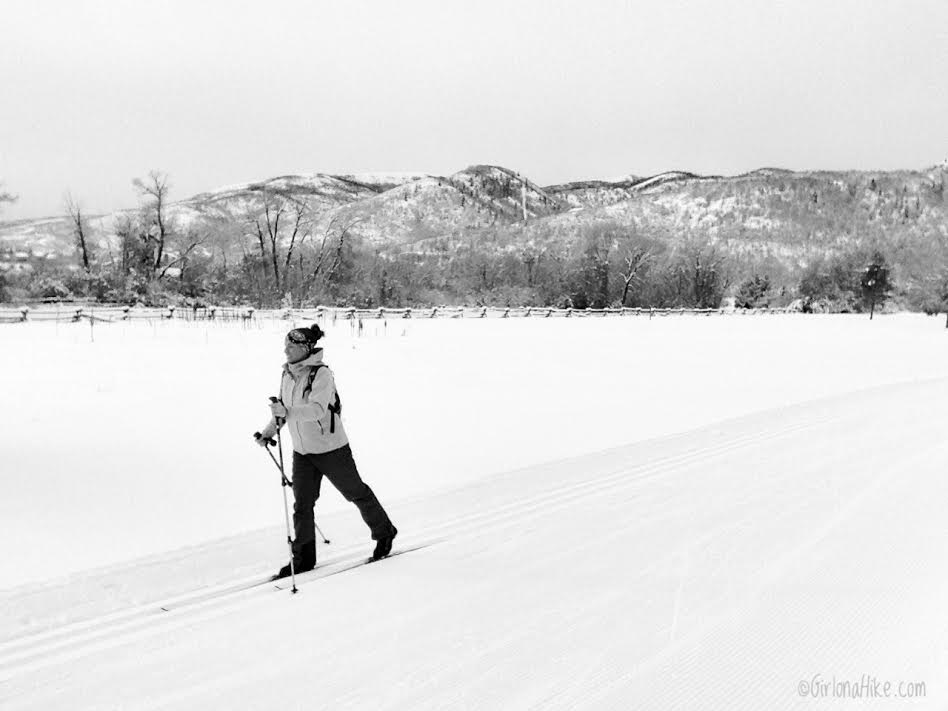 A great thing about WMSP is that you will hardly see anyone else out. I went on a Saturday morning around 10am, and I only saw three other skiers.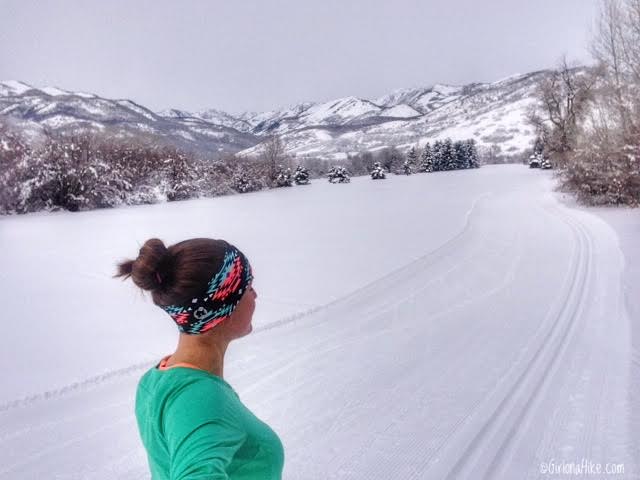 Warming up, I took off most of my layers. The wind was still really cold though. Because I carry so much with me, I ski with 18 liter pack on me. In it, I keep an extra layer, extra mittens, my thermos of hot tea, camera stuff, and a snack.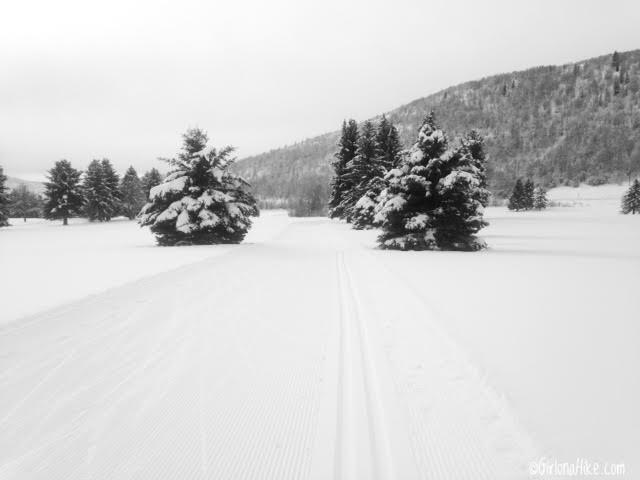 I would say the two downsides to cross country skiing at WMSP are:
1) No dogs. I'll be honest, I was really sad Charlie wasn't with me to enjoy this park with me, he would have loved it.
2) There is only one loop. I felt like I could do just a little more, but there's no way to do a short loop. Once you are on the loop, you are basically committed. Unless you feel ok to just turnaround at any point. Which, that's not me haha, once I commit I'm completing that damn loop!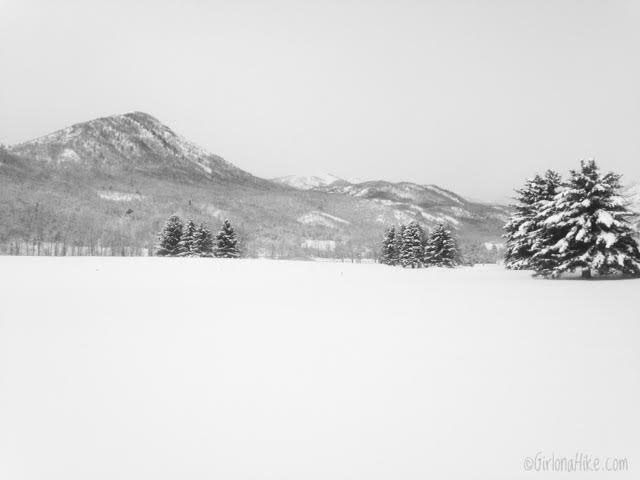 On the plus side, I love how peaceful it is, how few people were skiing, the nicely groomed tracked, and the views.
Trail Map
Here's my track via

Gaia GPS

. It took me just over 1 hour to complete the entire 3.8 miles.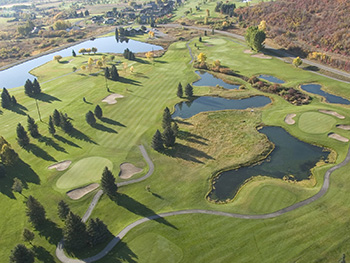 Ariel view of WMSP during Summer.
Also Read
Cross Country Skiing in the Uintas!
Cross Country Skiing at Sundance Nordic Center!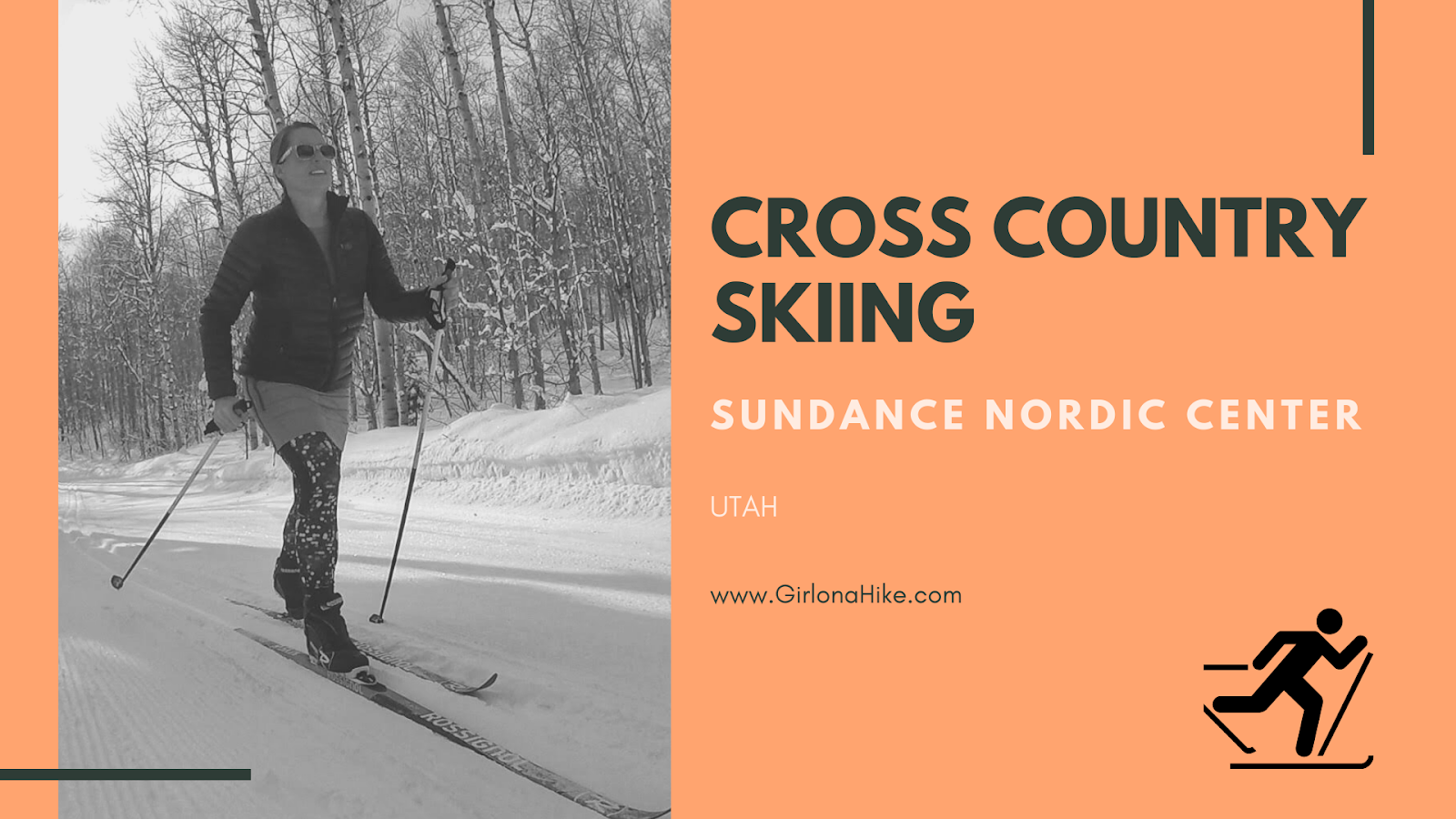 Save me on Pinterest!