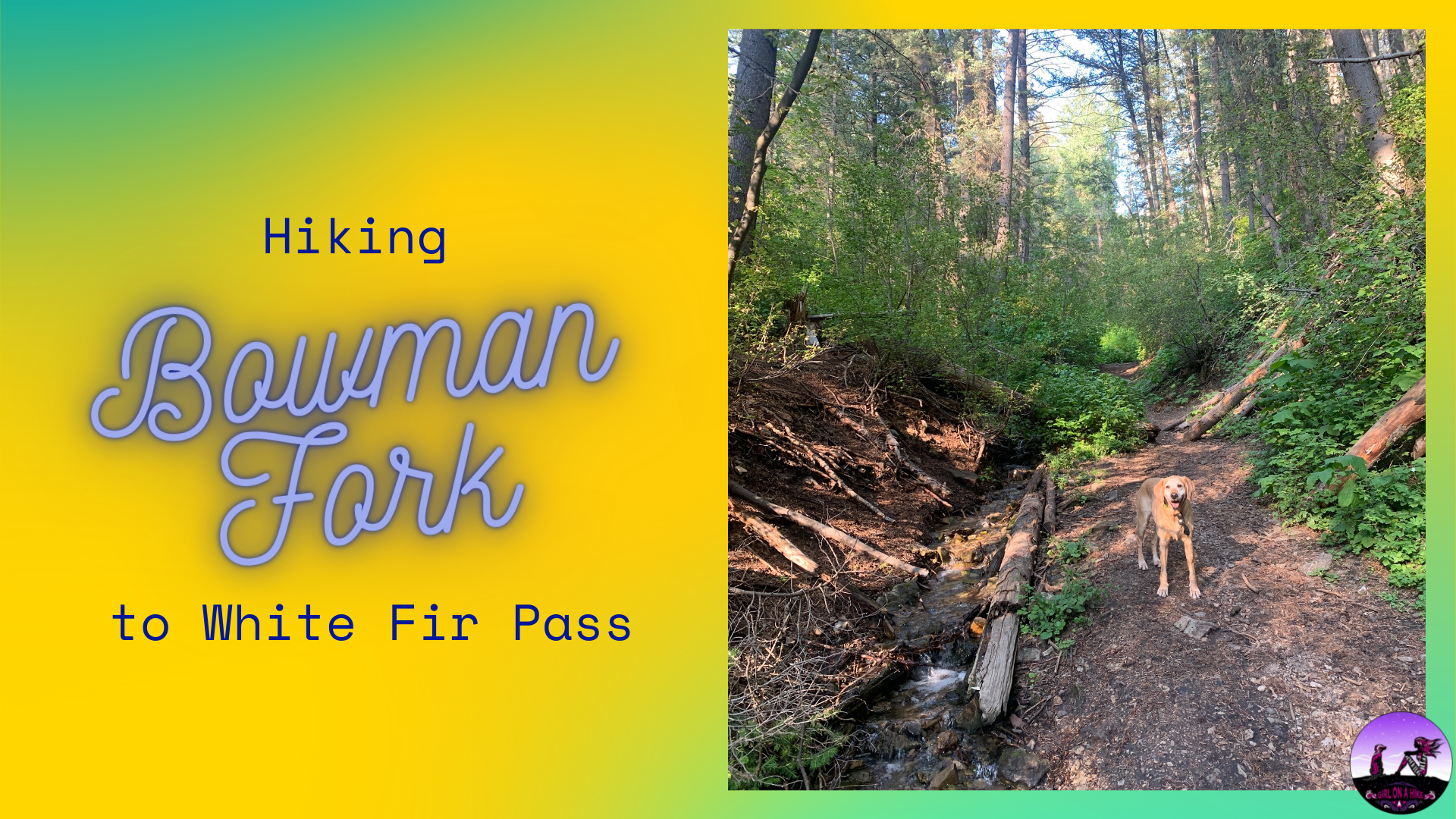 Hiking the Bowman Fork Trail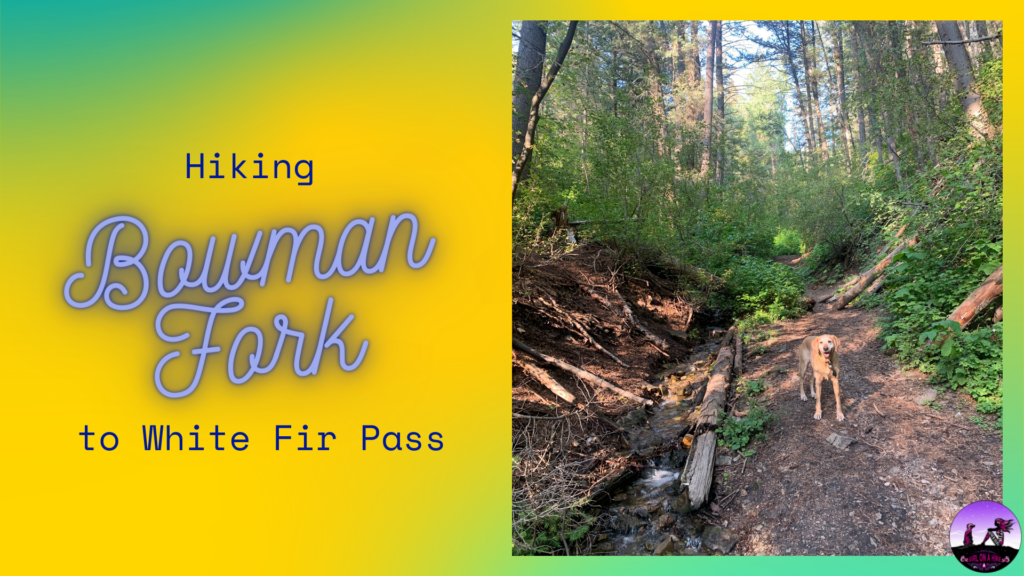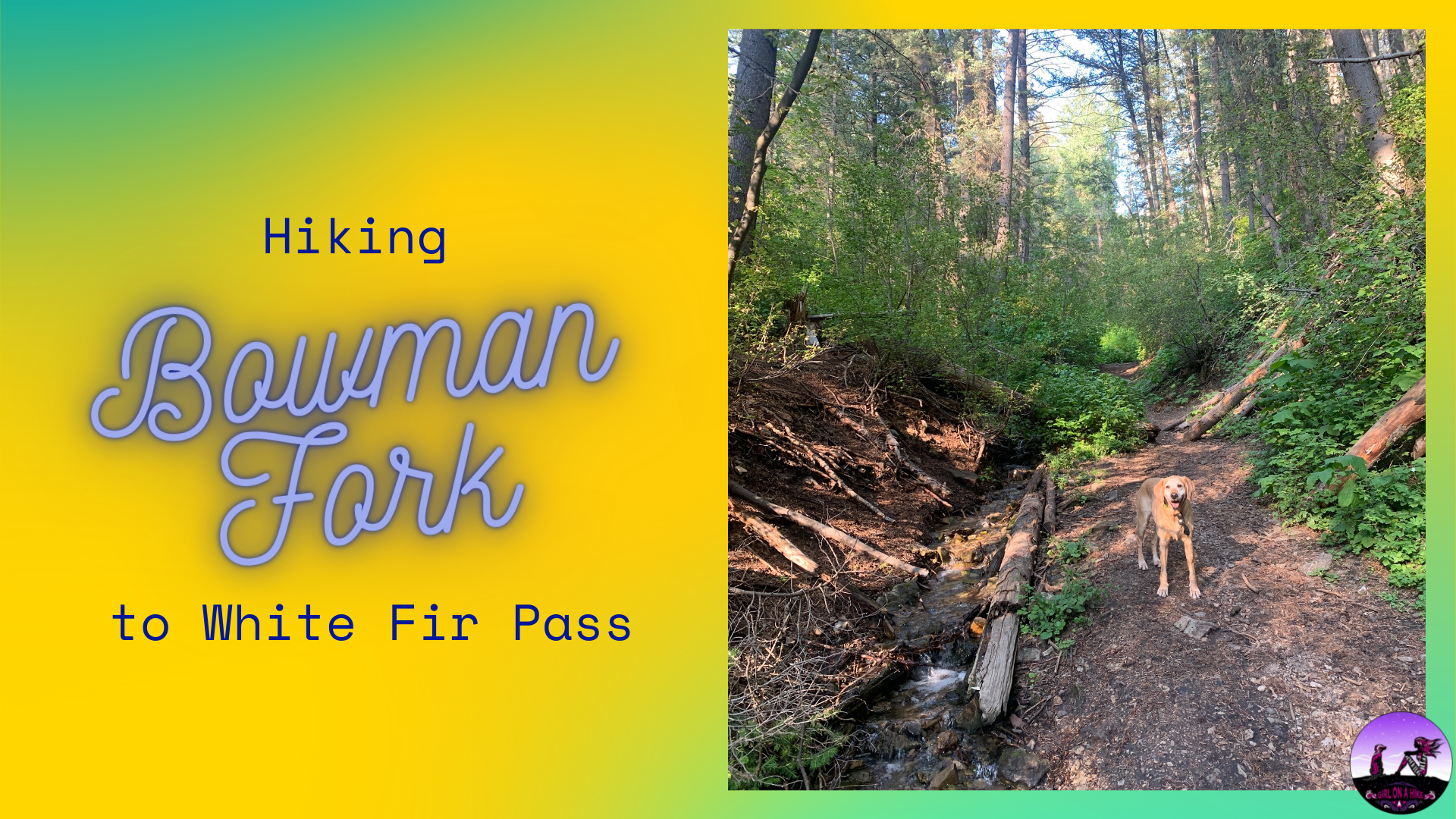 The Bowman Fork Trail is located in Millcreek Canyon, and is popular for summiting Gobbler's Knob. I usually do this hike after work during the week and don't have time (or sometimes the energy!) to hike to the summit, so my goal is always White Fir Pass. I really like this trail in the summer months because it's really well shaded, cooler, and it follows a stream that the dogs and drink from and play in. In Winter, it's nice snowshoeing because you will hardly see anyone up here.
To White Fir Pass it's only 1.75 miles from the TH, a little further up the trail at 3 miles you will be at Baker Pass, then from there you can summit Gobbler's Knob. Most winter gates in the canyons open July 1st, so you'll have to walk up the road 1/2 mile before you even get to the Bowman Fork Trail. This area is popular in summer for families having picnics, as it is set off the main road. Here's a list of all the reservable picnic areas and how to make reservations.
Directions
From SLC, head East on I-80, then take I-215 south. Take the exit for 3900 S, then turn left at the light. Turn left at the light again on Wasatch Blvd. Drive 100 yards and turn Right into Millcreek Canyon. The Bowman Fork Trail starts 3.8 miles past the fee station at the gate called "Elbow Fork Terraces" on your right. Park across from the gate, then walk up to the TH area, which starts just above the restrooms to the left (restrooms aren't open until the winter gates open in July).
Trail Info
Distance: 5 miles RT (from the gate to White Fir Pass)
Elevation gain: 1,300 ft
Time: 2-3 hours
Dog friendly? Yes, dogs are allowed off leash on ODD days, and must be leashed on EVEN days.
Kid friendly? Yes
Fees/Permits? There is a $5 fee upon exit, or FREE if you buy the Annual Millcreek Pass ($50). Millcreek Canyon does NOT accept the National Park Pass, American Fork Pass, nor the Mirror Lake Highway pass. No permit is required to hike this trail.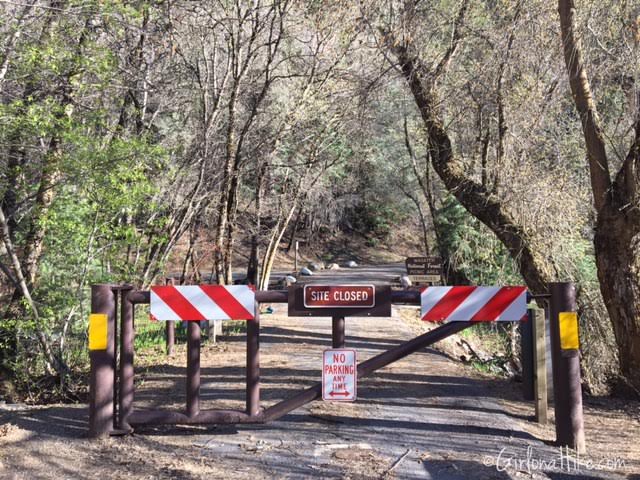 If you hike this in winter, you'll start at the winter gate, and continue up the road to the official TH. Park across the street.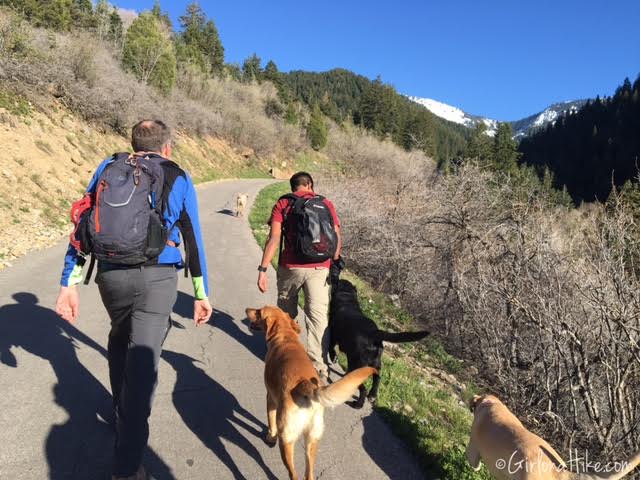 Walking up the paved road to the Bowman Fork Trail.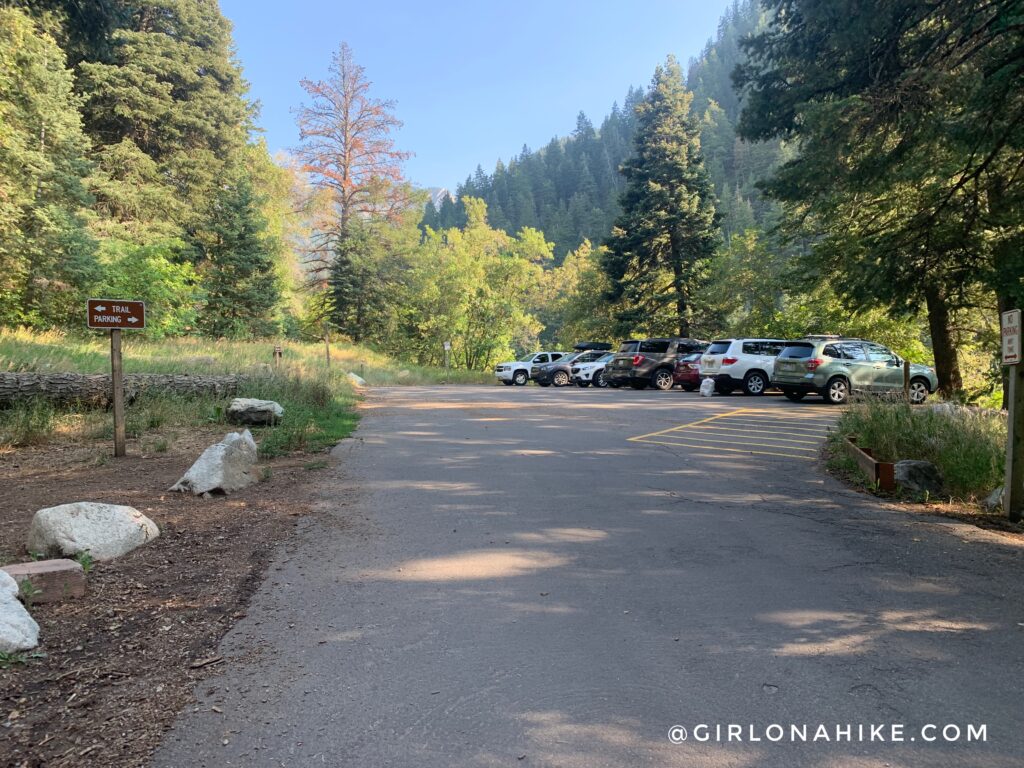 The summer parking area. If this is full, you can also park near the Elbow Fork Terraces picnic area. (opposite direction of this photo).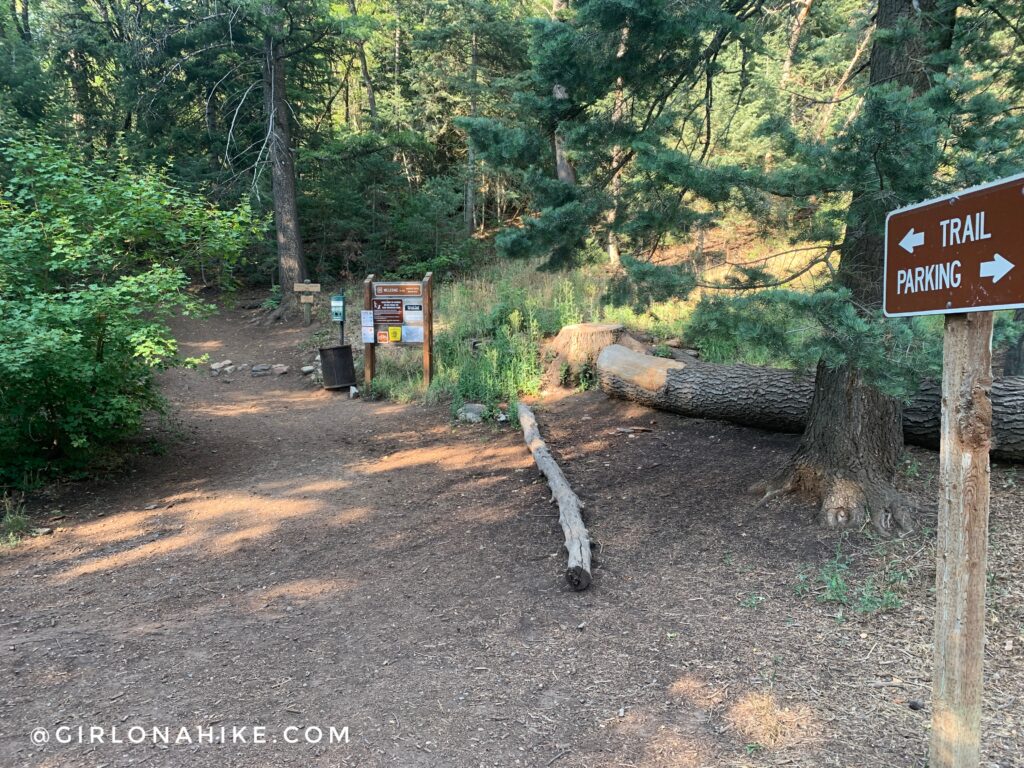 Let's go! If you forget a poop bag some are provided, but often times they run out so bring your own.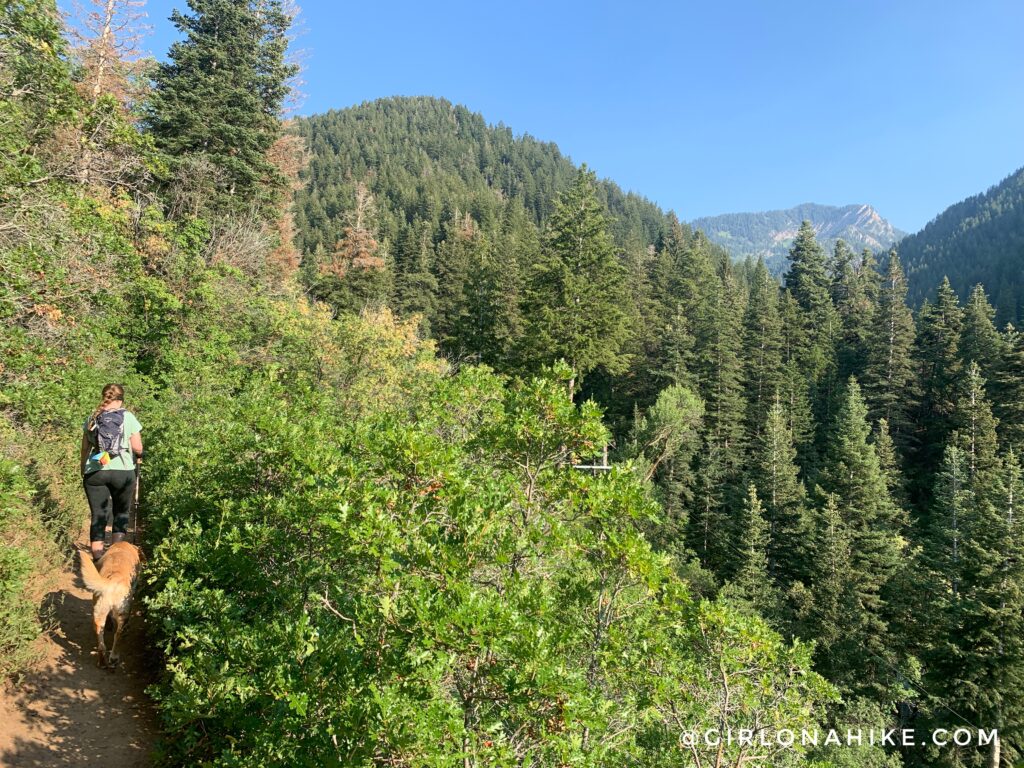 Great view of Mt.Raymond as you round the corner.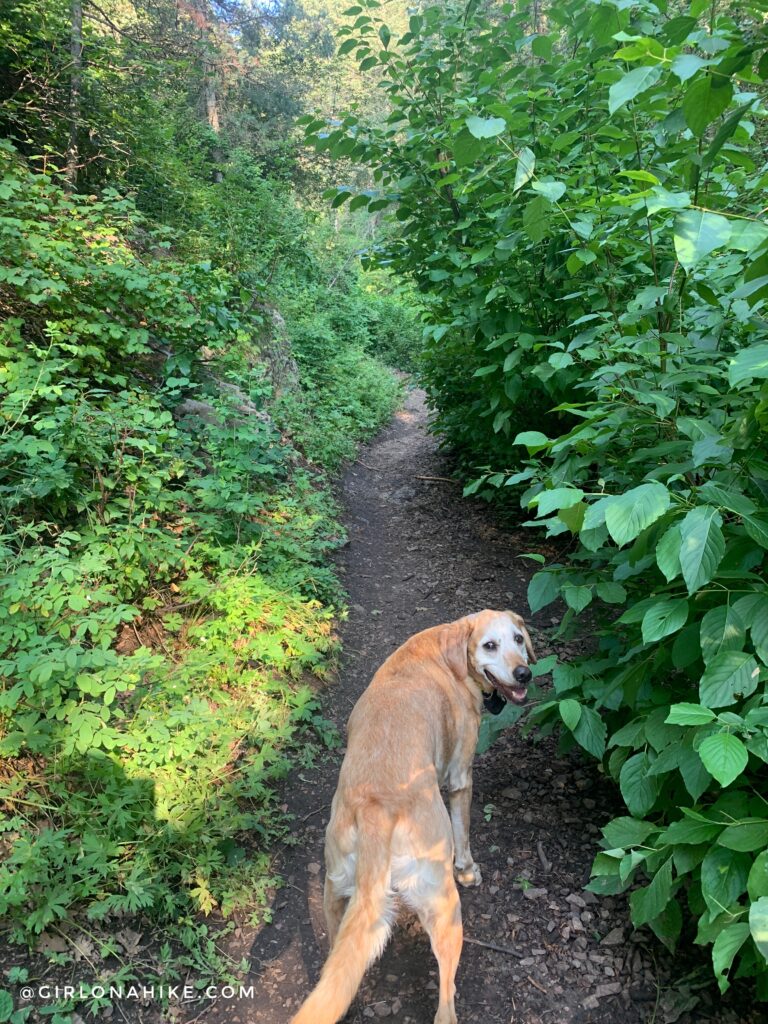 I love this hike in Summer – it's so shady! Charlie was a happy boy.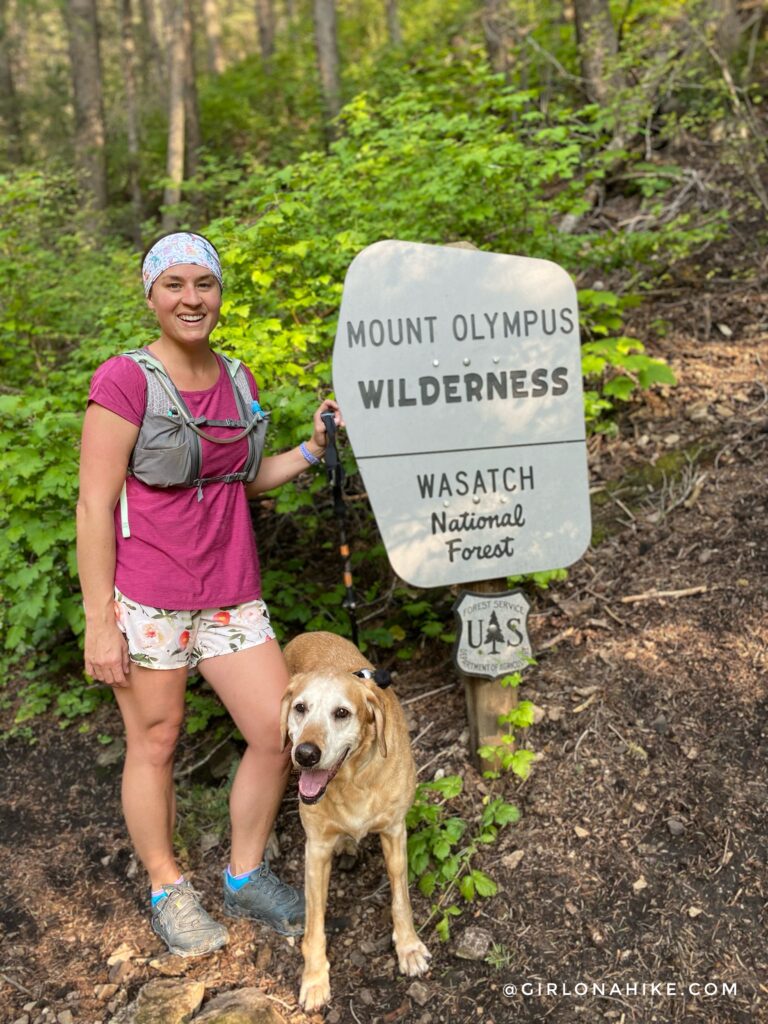 Pass the official Mt. Olympus Wilderness sign.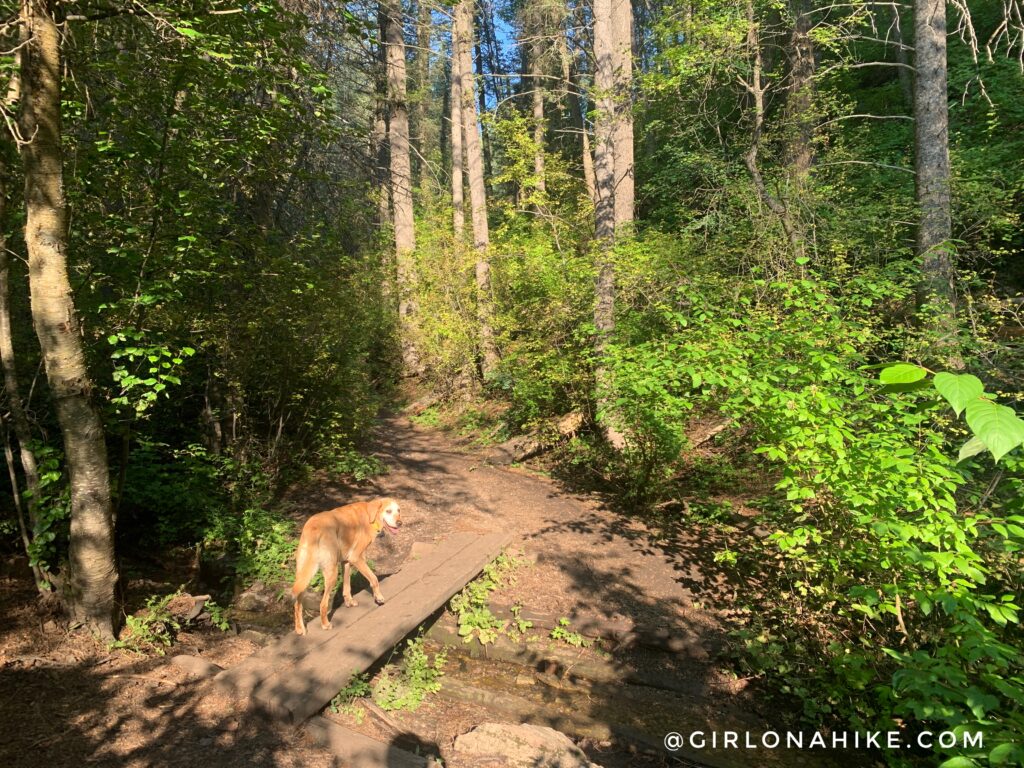 You will cross a total of three bridges.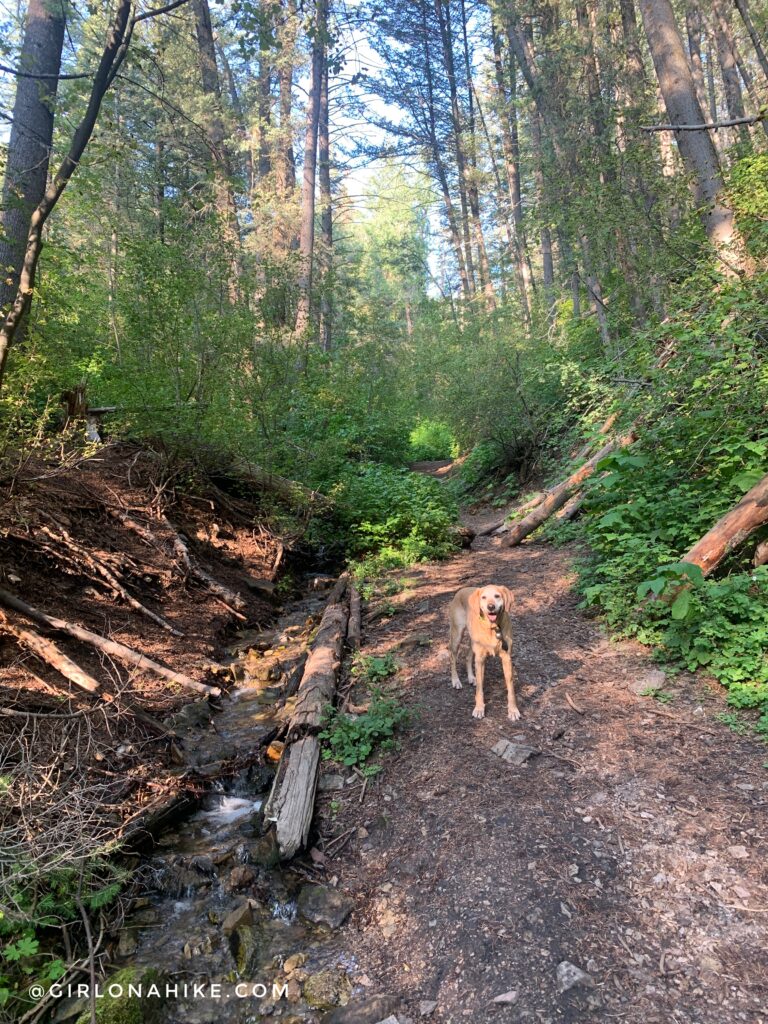 I also love that this stream flows year-round. Another great reason to hike here in Summer!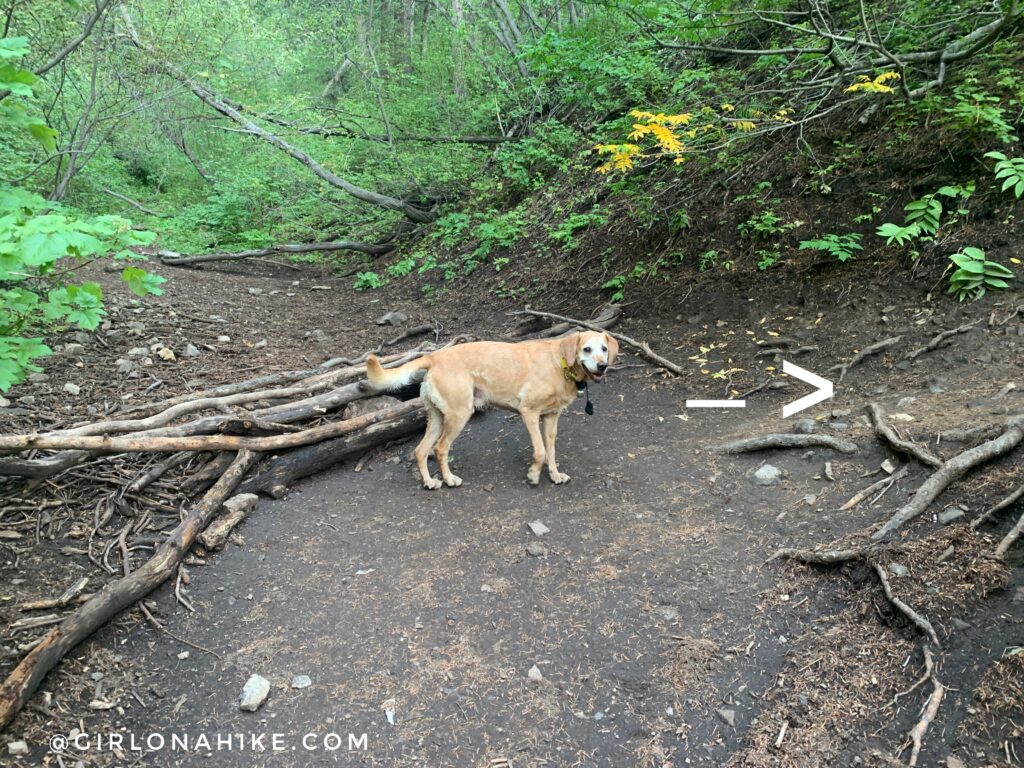 You will come to a sharp right turn. There may or may not be these branches to guide you so keep an eye out for it and follow the most traveled path.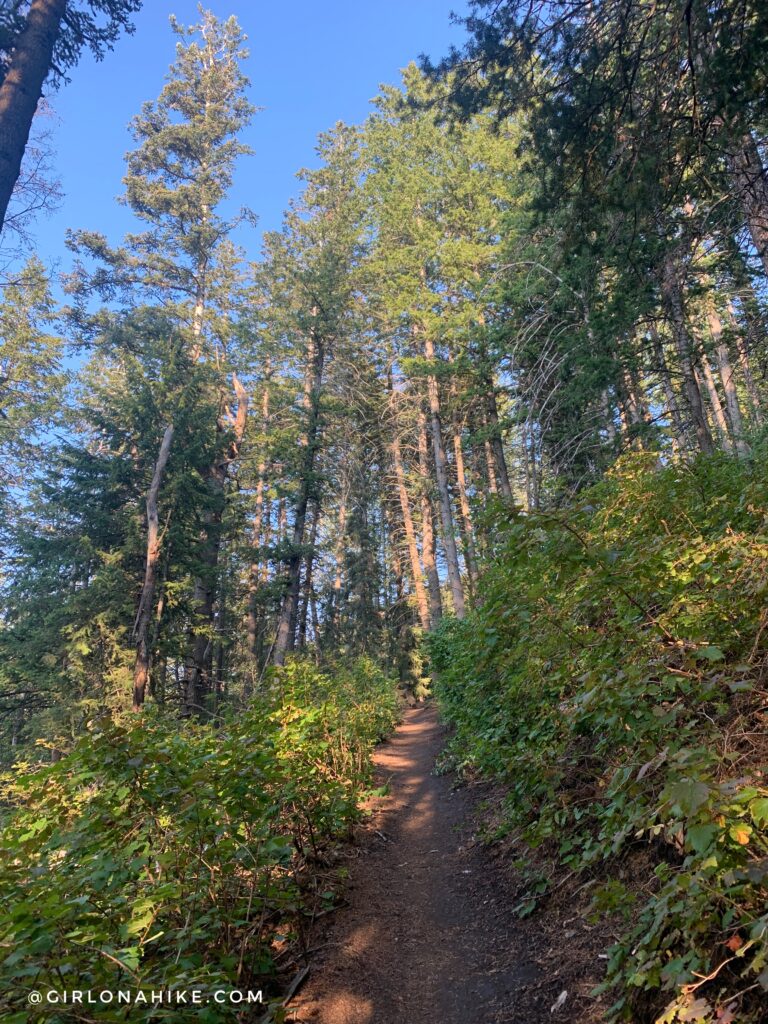 After the sharp right turn you will hike up three long switchbacks. Almost there!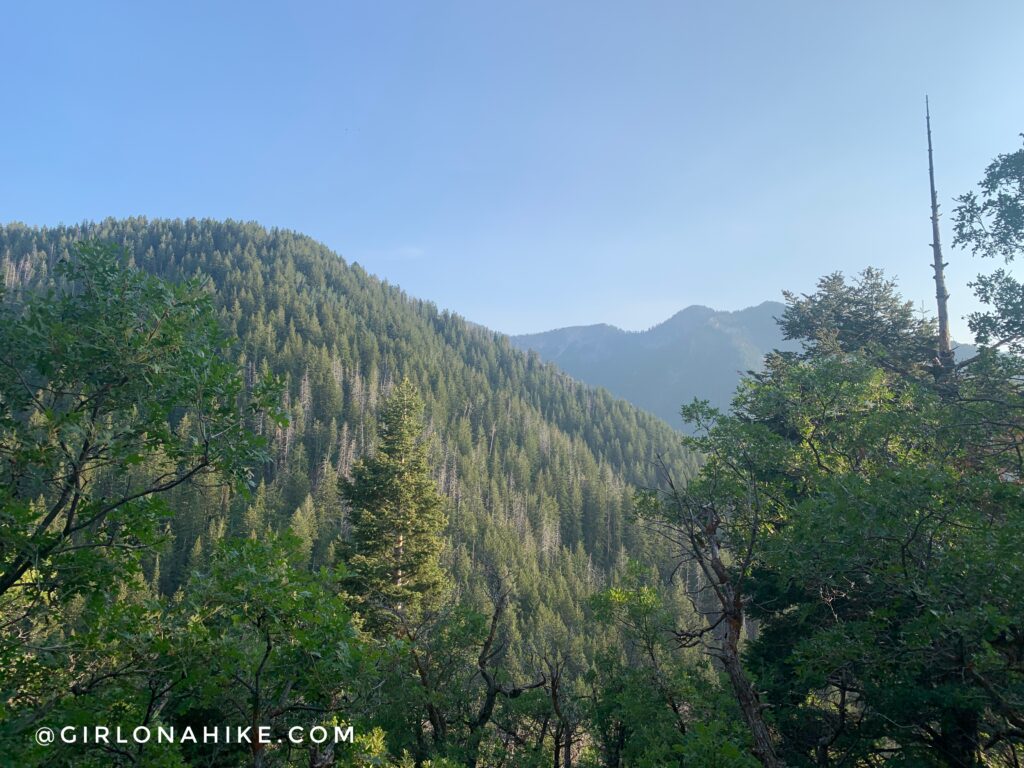 At White Fir Pass, our stopping point for this evening. You know you are there when you reach the ridge, and can see across to Mt. Raymond to the right, and Gobbler's Knob to the left. It was hazy on this day!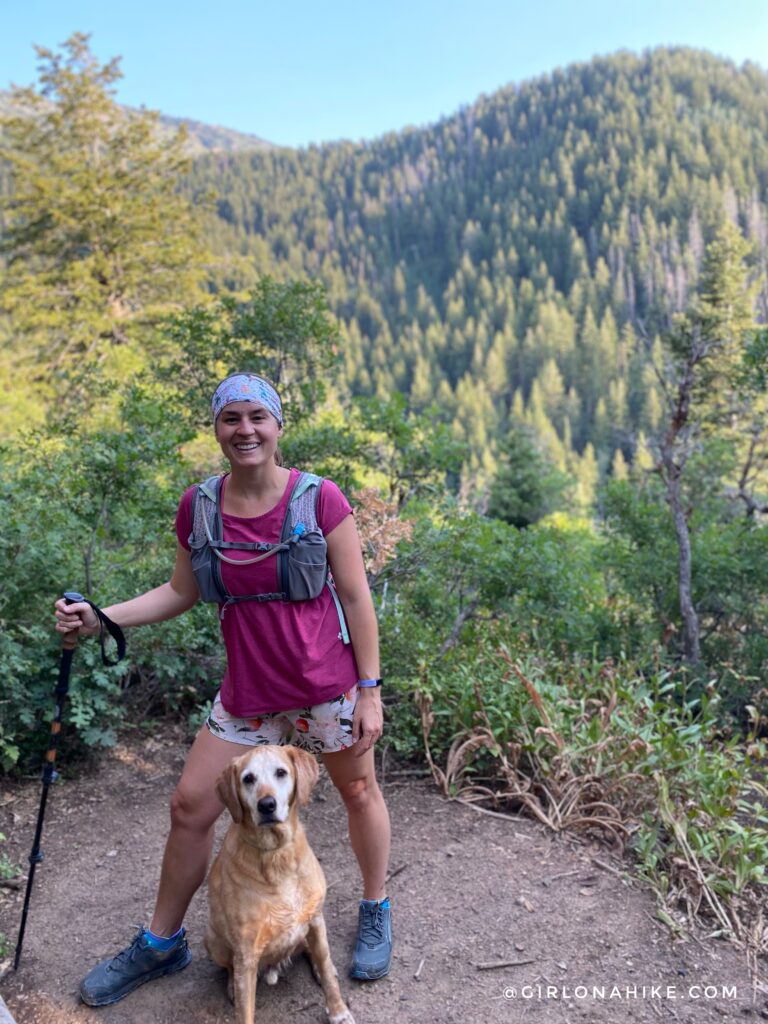 We love this trail for an after-work hike!
Trail Map
My track via Gaia GPS – the best tracking app! Get your app here for a discount.
Recommended Gear
Nearby Hike
Hiking the Terraces Trail, Millcreek Canyon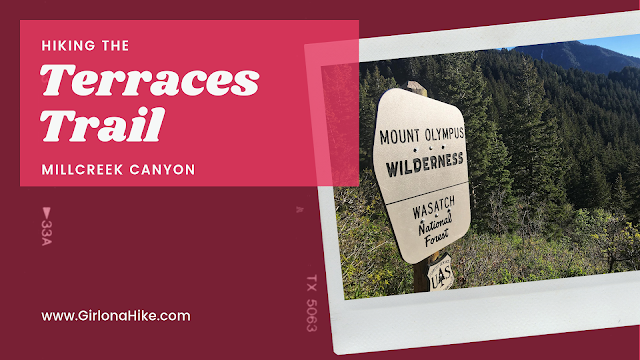 Save me on Pinterest!