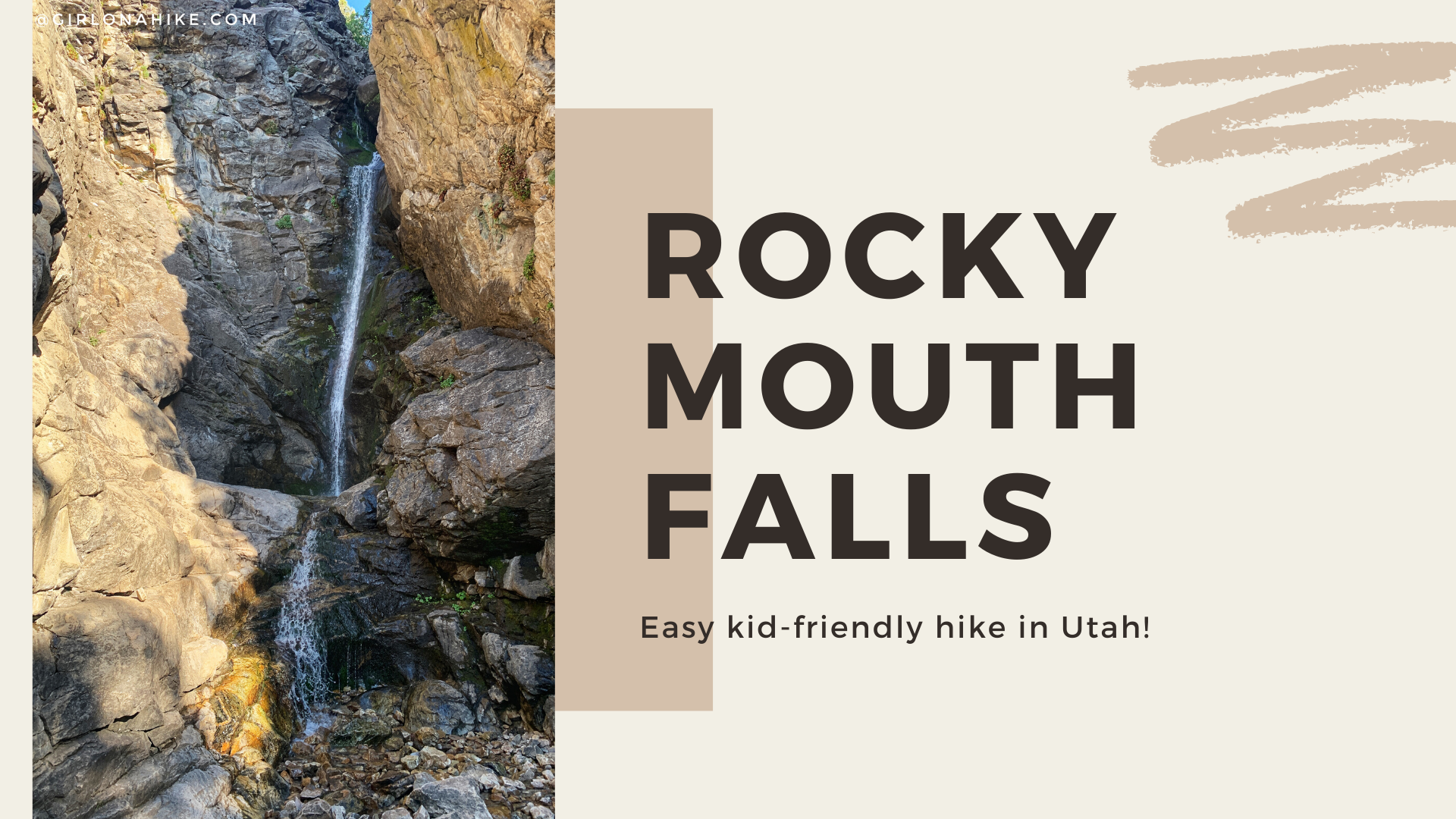 Hiking to Rocky Mouth Falls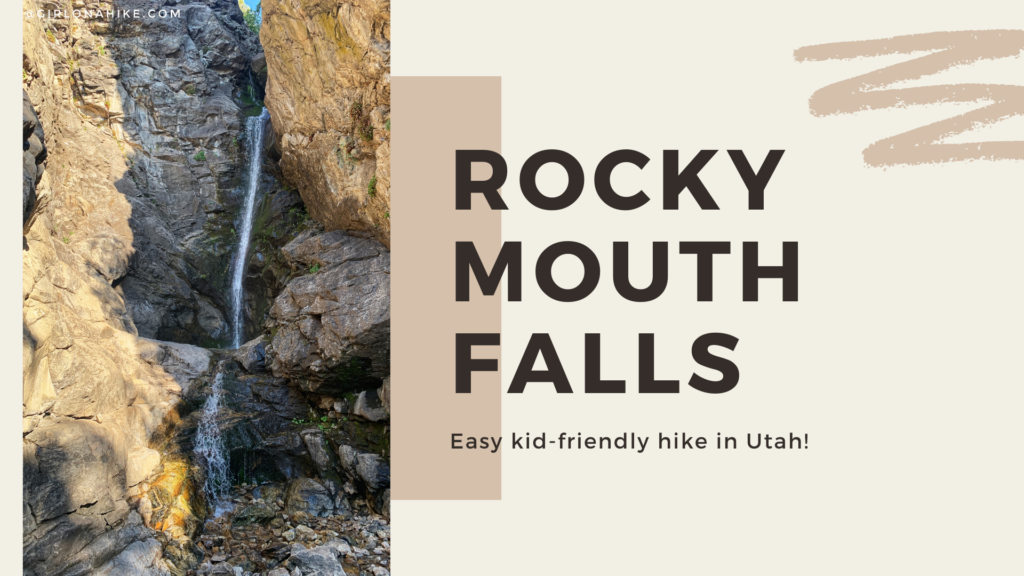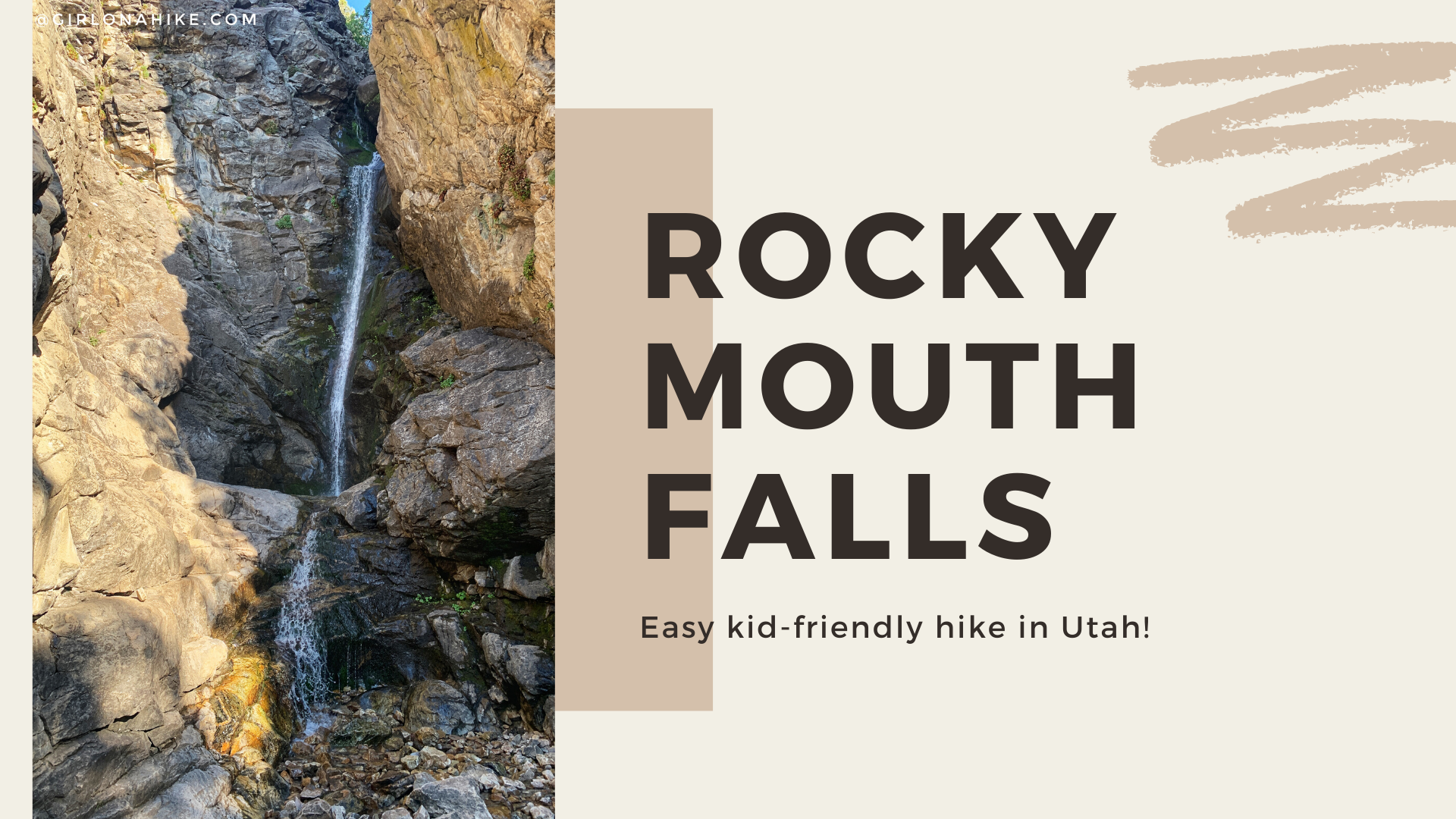 Rocky Mouth Falls is a very easy walk that can be reached in about 10 minutes, and is located just above the east side neighborhood in Draper, Utah. Because of its short distance and little elevation it's a great "hike" for kids or families that aren't up for a big adventure. This trail is a little different in that you have to walk through part of the neighborhood to reconnect with the main trail.
Directions
From downtown SLC, drive south on I-15, then take I-215 East. Take the 6200/Wasatch Blvd exit, then follow Wasatch Blvd as it pass the mouth of Big Cottonwood Canyon. From this intersection drive for 2.2 miles and at the light that splits off for Little Cottonwood Canyon (straight), veer right to stay on Wasatch Blvd. Drive another 3.3 miles. You should see the LDS Church on your right, and just after the church, on your left will be the Rocky Mouth Falls trail head and parking. There is enough space to fit about 6-8 cars; if that is full you can park along the road. There are no restrooms.
Trail Info
Distance: 0.6 miles RT
Elevation gain: 186 ft
Time: 10 minutes – 1 hour, depending on stay at falls
Dog friendly? No.
Kid friendly? Yes!
Fees? None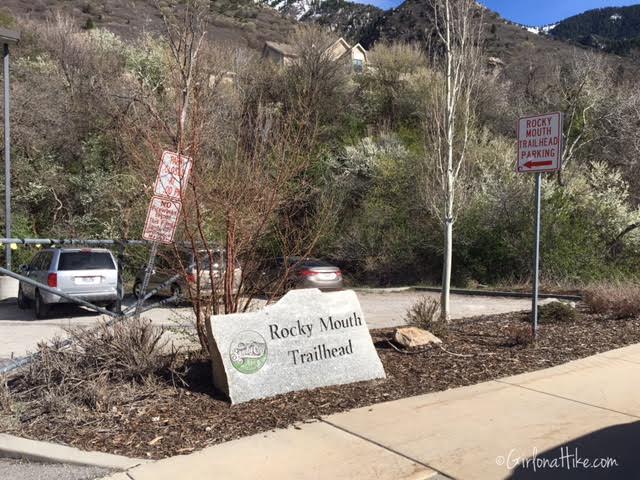 Official TH sign.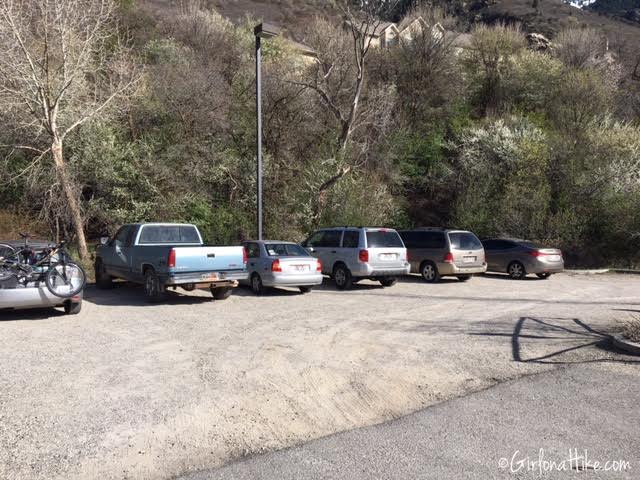 The parking area fits about 6-8 cars.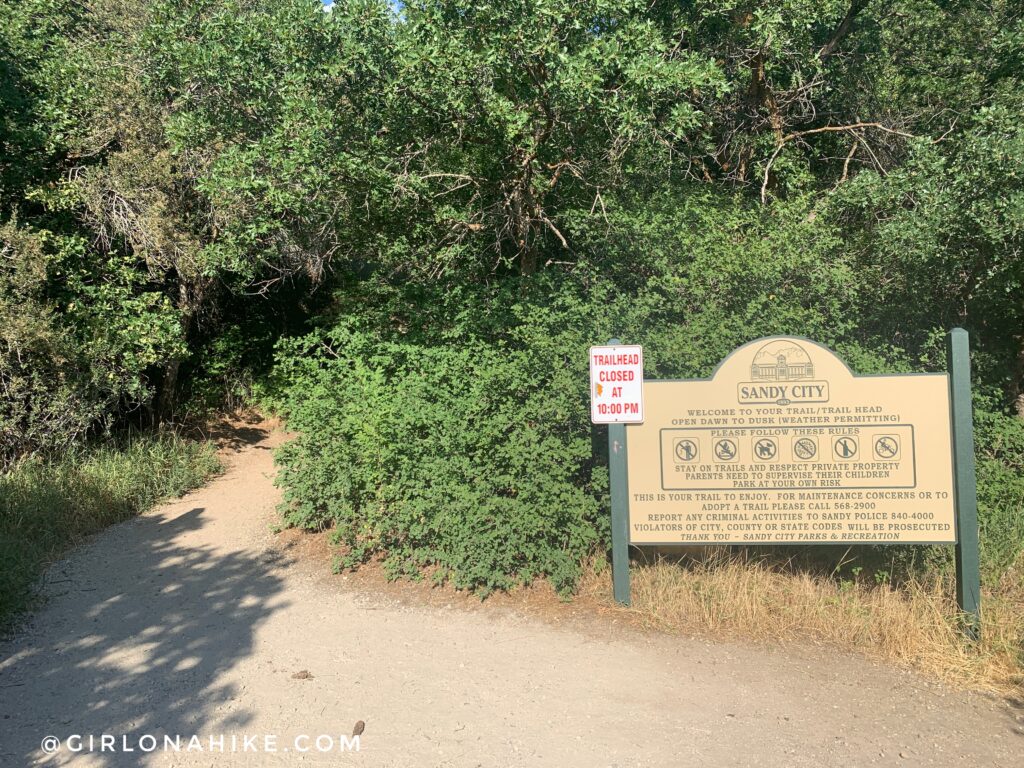 The trail begins in the north side of the parking lot with these large signs. Walk up the stairs.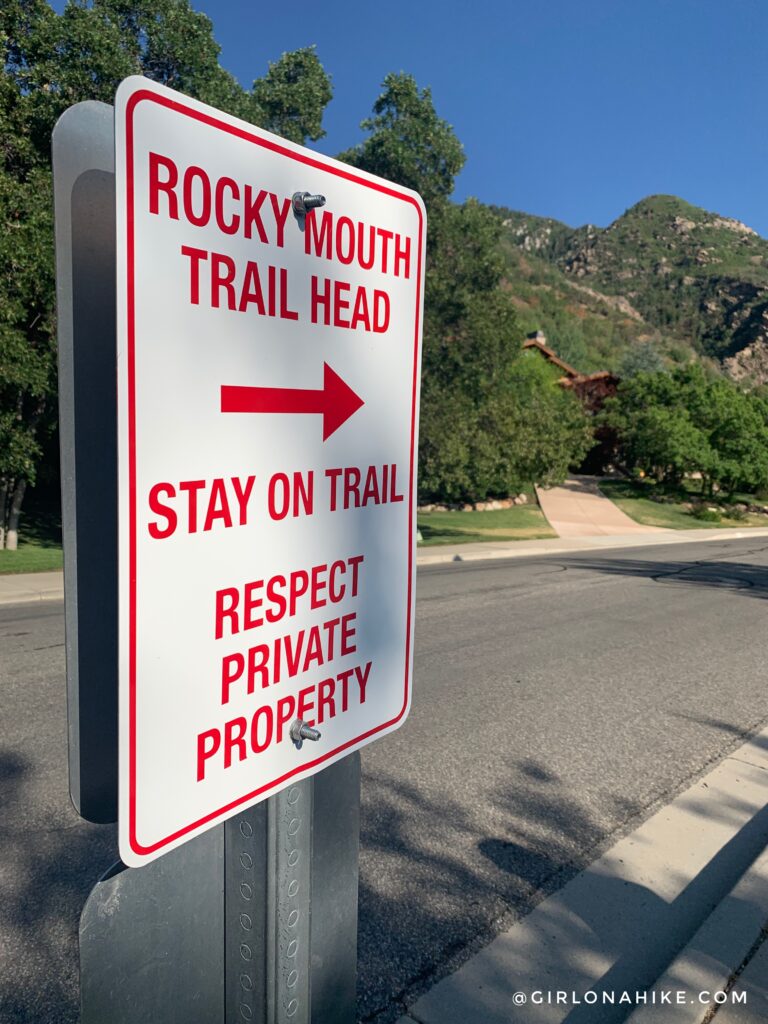 At the top of the stairs, you'll see the sign pointing to the right, to continue walking through the neighborhood.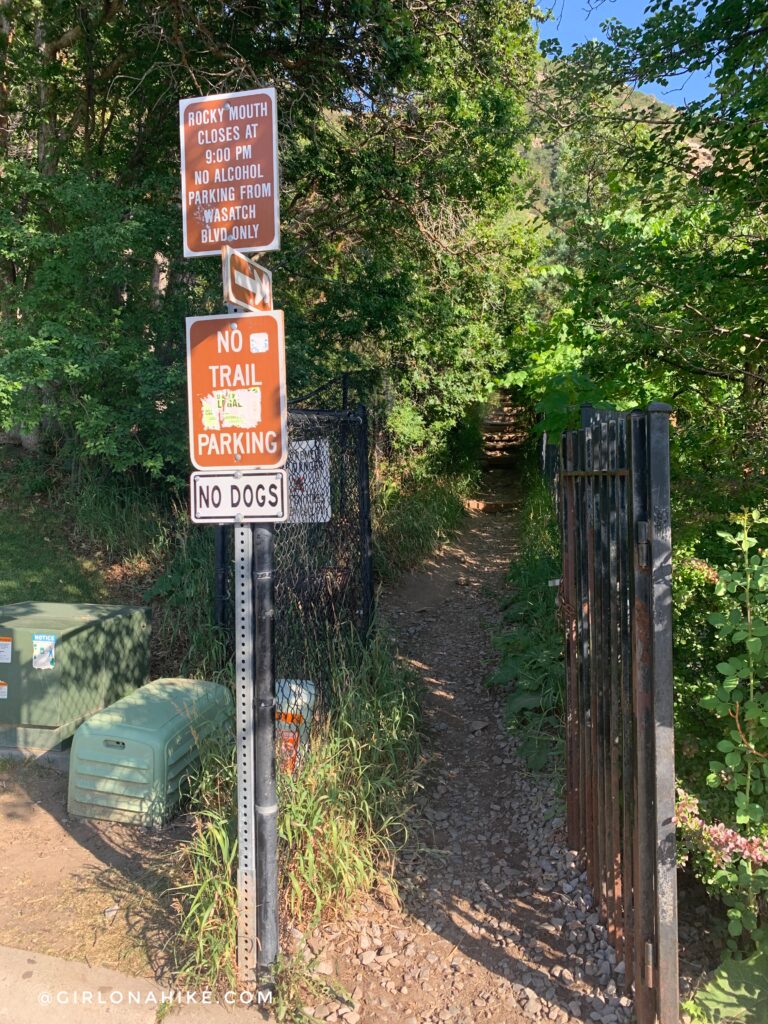 Around the bend in the road, you'll see the trail start again through this narrow fence.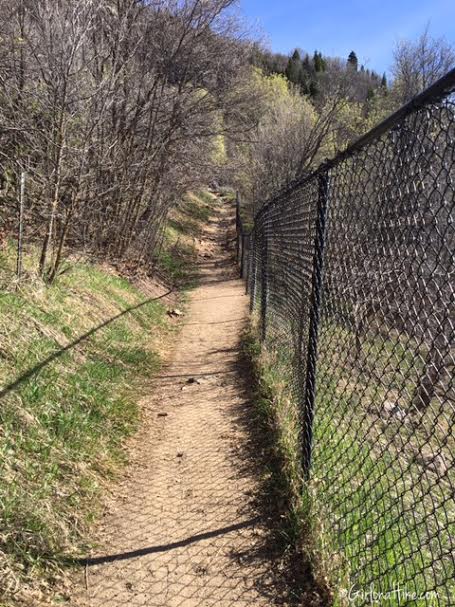 Follow the fence.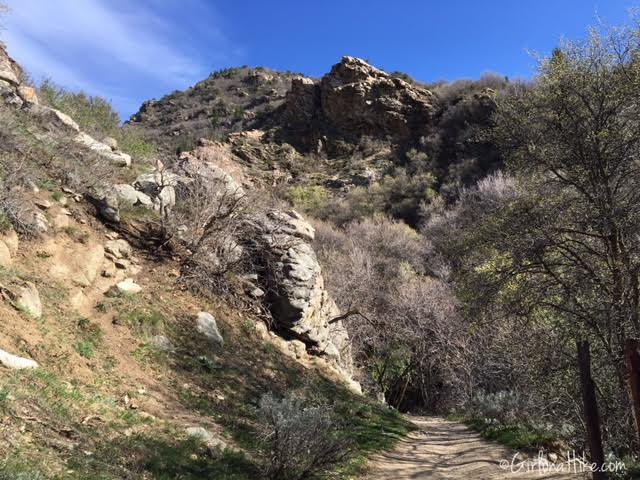 You'll finally see the canyon tower over you, and the sounds of the stream can be heard.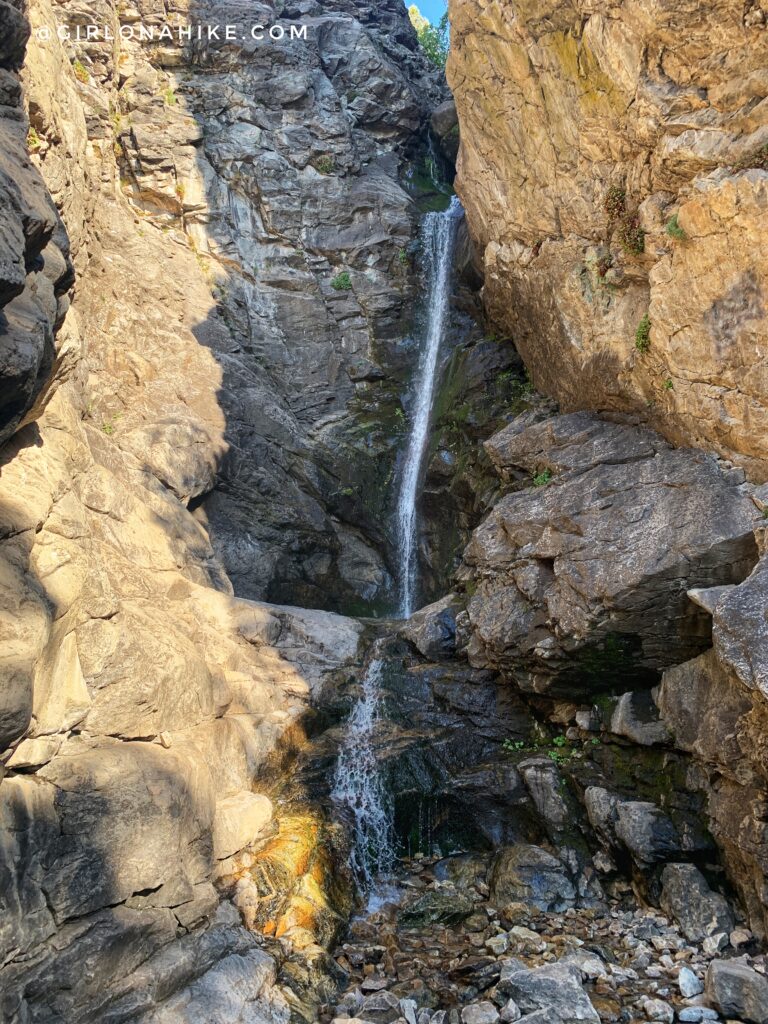 Enjoying the falls. Spring is the best time to visit Rocky Mouth Falls, as the snow melt creates a large falls.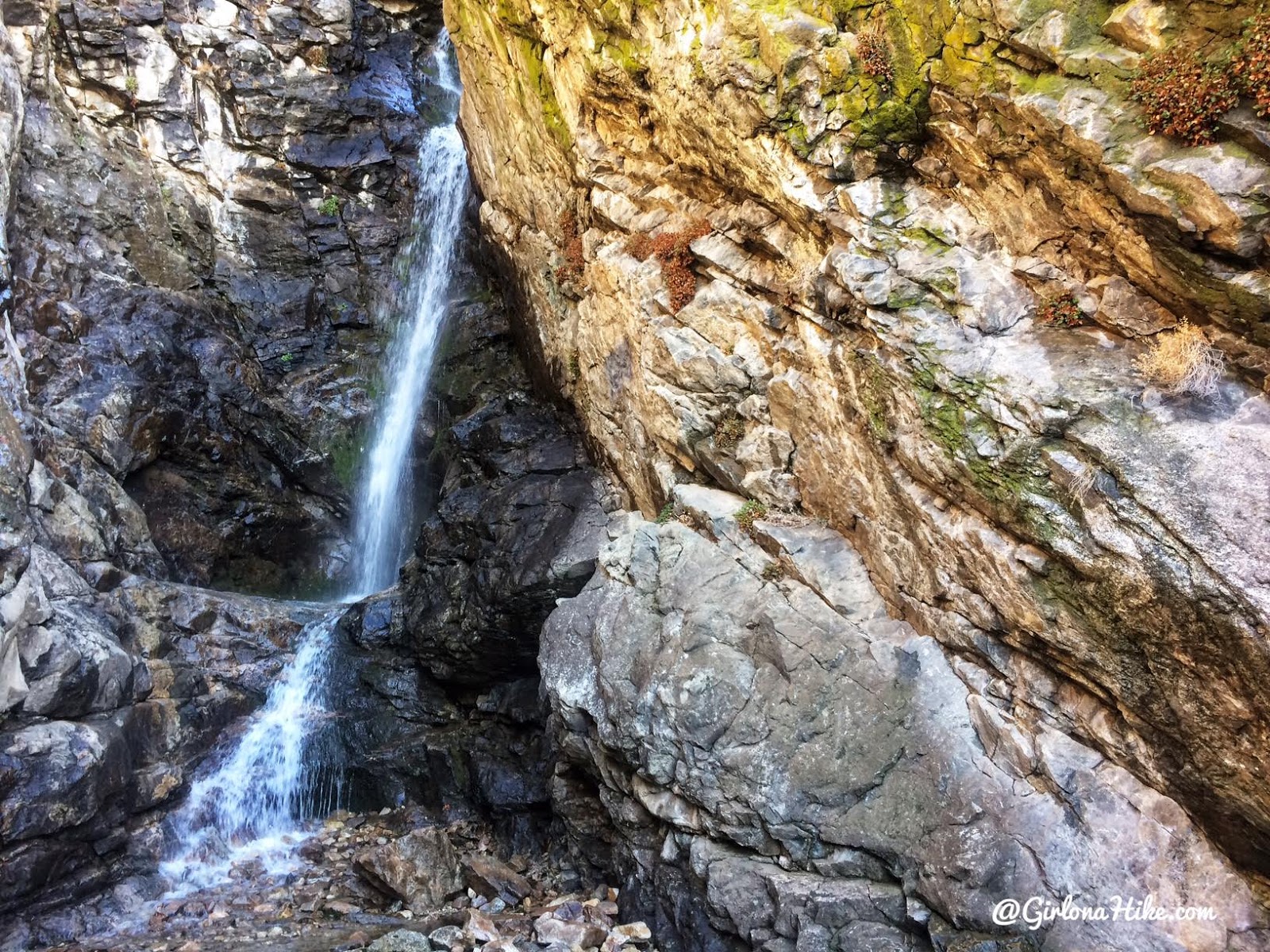 So pretty for such a short walk!
Trail Map
My track via Gaia GPS – the best tracking app! Get your app here for a discount.
Nearby Hike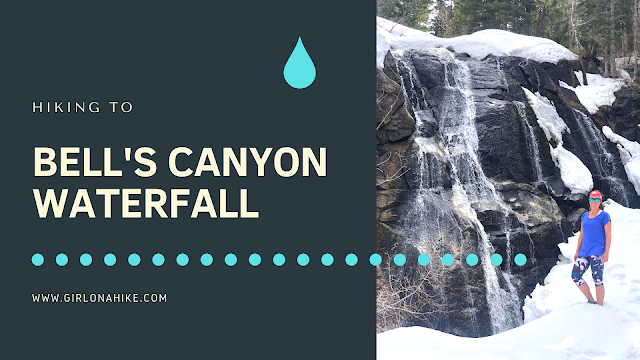 Save me on Pinterest!