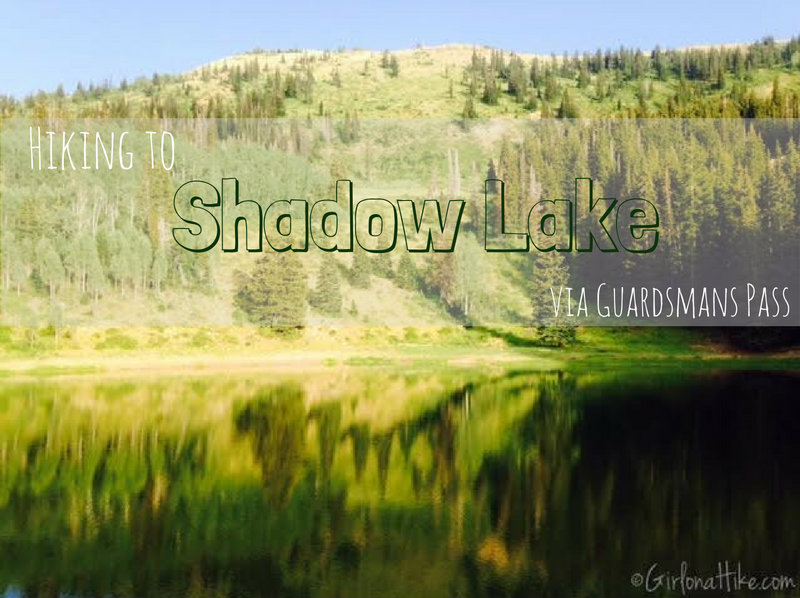 Hiking to Shadow Lake via Guardsmans Pass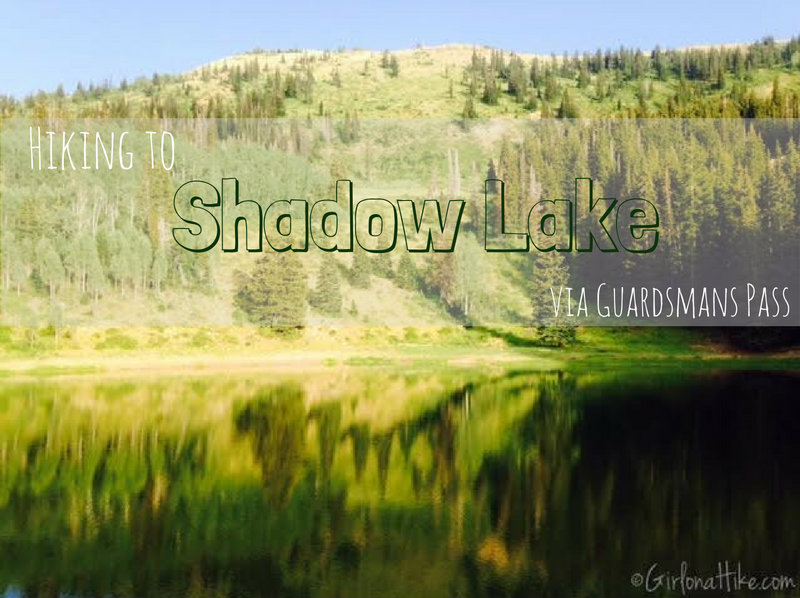 Shadow Lake is located in Park City Mountain Resort (or PCMR as us locals know it), and can be access from the ski resort, or for a shorter route, via Guardsmans Pass. Shadow Lake sits in a bowl-like area, surrounding by pine trees and mountains. This is a popular area for mountain bikers. Hiking to Shadow Lake via Guardsmans Pass will offer a relief from the heat during summer months, and get you out of the valley smog/haze.
About
While the neighboring lakes, Bloods Lake and Lake Lackawaxen get over populated, Shadow Lake offers much needed solitude. The best thing about this trail? Dogs are allowed off leash and are allowed to swim at the lake. This trail was surprisingly very scenic, much cooler temperature-wise, I only saw maybe 5 people the entire time, I saw a large moose, and it takes about 2 hours to complete the loop. Although this hike can be doing as an in-and-out trail, you might as well turn it into a loop to see new things.
Directions
From SLC, head South on I-215 and take exit 6 for 6200 South, and turn left. This will put you on Wasatch Blvd. When you get to the 7-11 and entrance to Big Cottonwood Canyon, turn left. Head up BCC for about 14 miles until you see the big sign for Guardsmans Pass, and turn left up the narrow winding road. Follow this for another 4 miles until you reach Guardsmans Pass Overlook, and park here. No restrooms are available.
UPDATE August 2019
You can no longer park here. You need to use the new parking area located at GPS: 40.6095327,-111.5383292
Trail Info
UPDATE August 2019
This information is no longer accurate due to the new parking area. I will update this info as soon as I can get out there and hike it.
Distance: 4.2 miles RT (loop)
Elevation gain: 1,200 ft
Time: 2-3 hours
Dog friendly? Yes, off leash
Kid friendly? Yes
Fees/Permits? None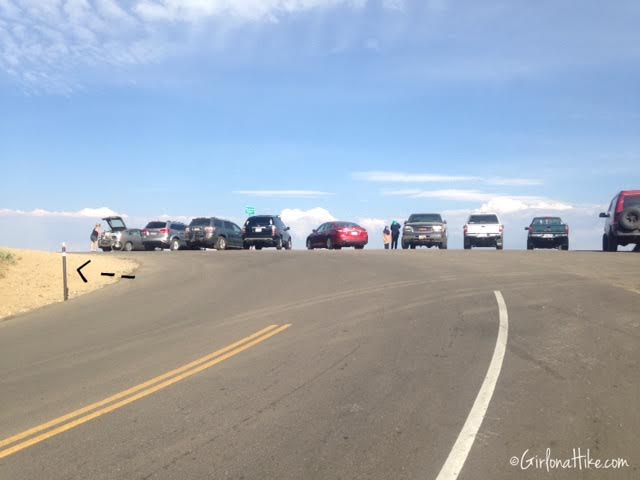 Parking for Guardsmans Pass is along the ridge, on the side of the road. The trail starts to the left (North) by that brown pole.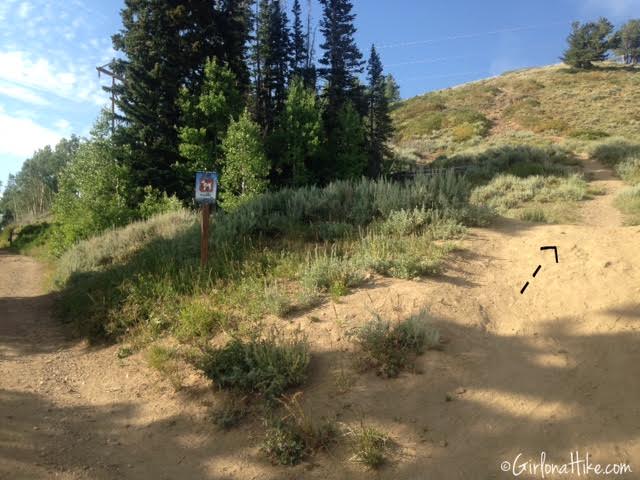 Right when you start hiking, you'll see signs for the Watershed. Don't worry! If you have your dog, all you need to do is head straight up the hill to the right. This will avoid the watershed boundary, and you can still hike with your furry friends without worrying about getting a ticket. If you don't have a dog, you can go left and skip hiking up to the small summit.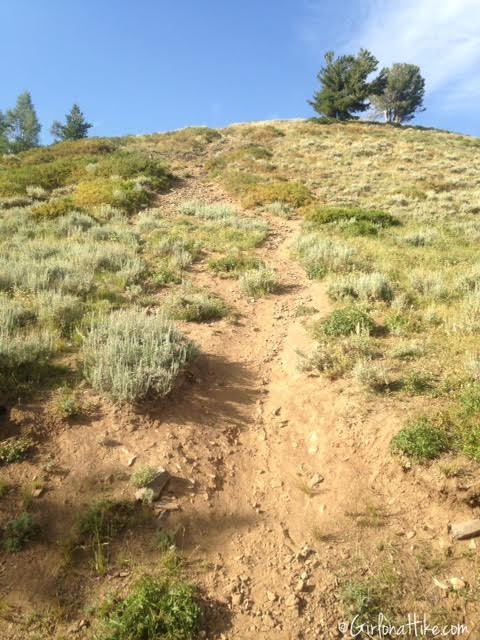 The worst part about this trail? The first hill. It's super steep and has some loose rock, but it only lasts for about 10-15 minutes. It definitely gets your heart rate up quickly! Stay to the side of the trail in the grass and it'll make hiking up easier. Hiking poles may be helpful for some people.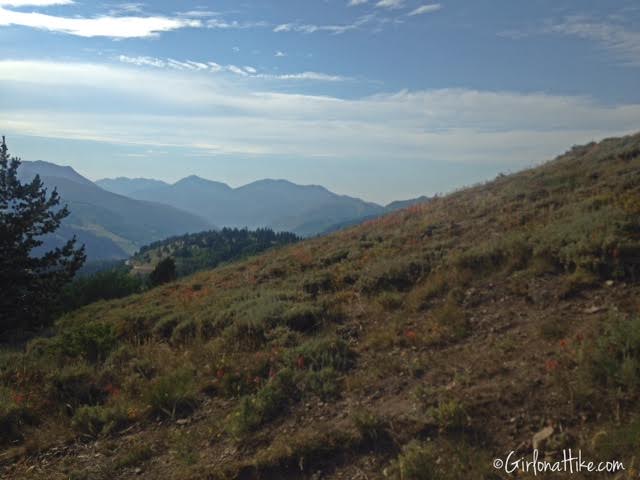 Working my way up the first hill, you could see how horrible the valley air looked from the recent fires, and well, just plain bad air that SLC gets. I actually have exercise-induced asthma and I could definitely feel it in my lungs – I started coughing, hacking up all the gunk in my throat. Yuck!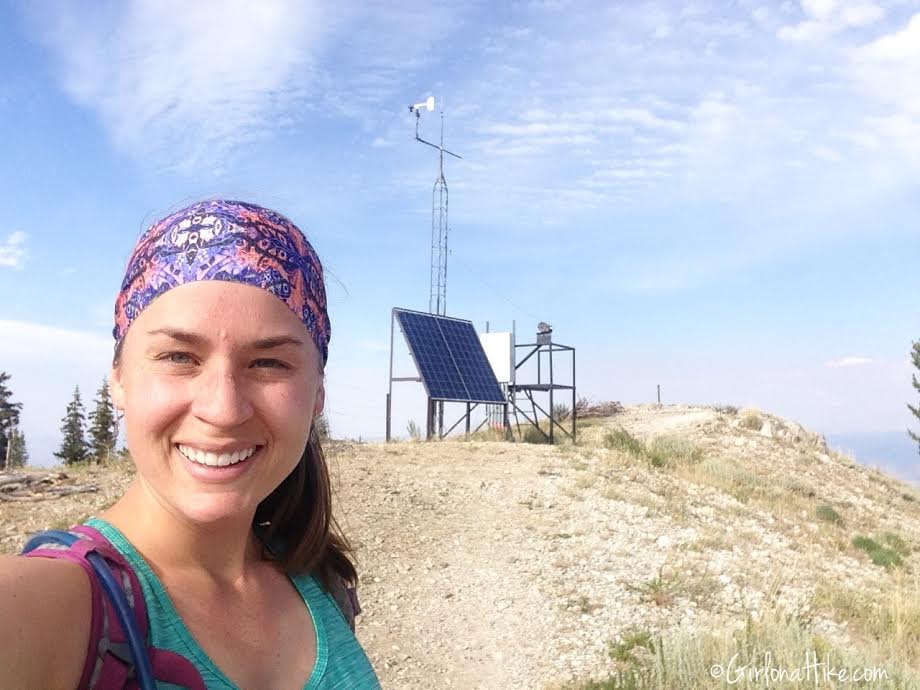 At the summit of the first hill. The trail that avoids watershed boundary, turns left immediately after this structure.
 Turning left, and going into the woods.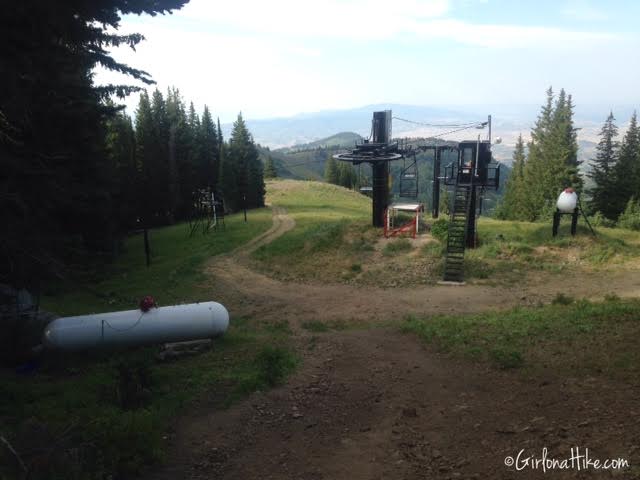 You'll pass an cabin on the left, and the top of Jupiter Lift on your right. Continue straight past both.
 As the dirt road starts to turn left (south), turn right onto the single track trail. You are now hiking through PCMR – no watershed rules, yay!
 You should pass this snow fence on your left.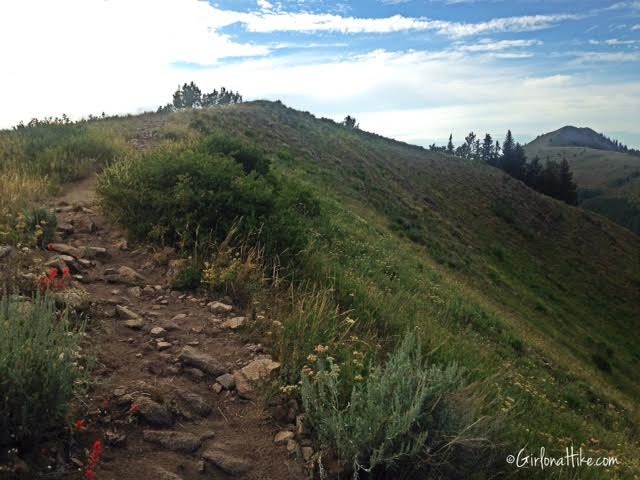 Hike up, over, and down the next hill.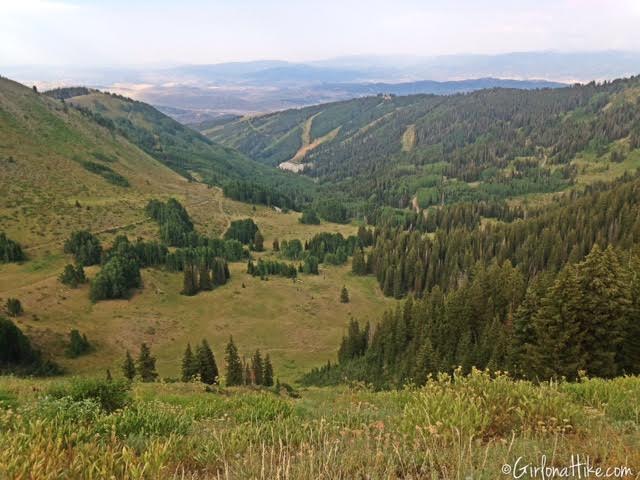 At the top of the hill you should have a great view of the basin you will be hiking through. You still can't see Shadow Lake (it's hidden!)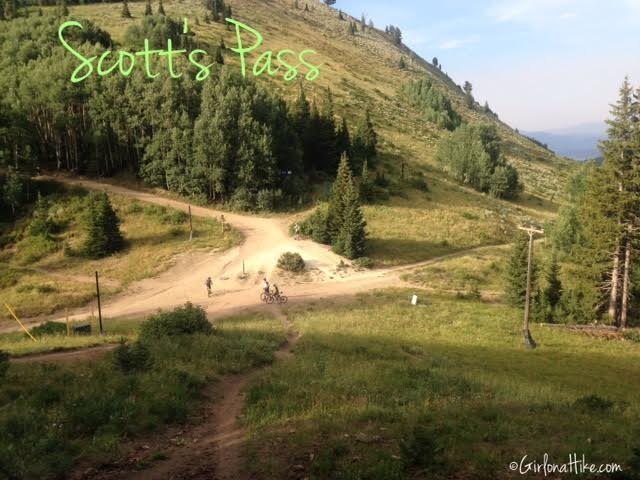 You should now be at Scott's Pass. This pass separates BCC and PCMR and is a popular stopping point for mountain bikers in summer, and skiers in winter.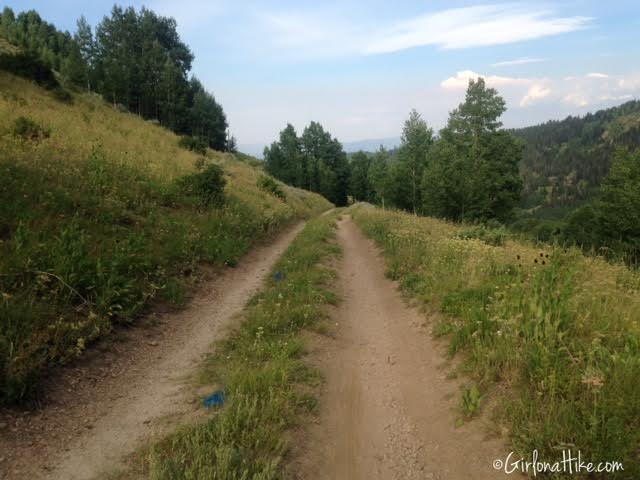 Once you get to Scott's Pass, turn right, and you should be back on a dirt road.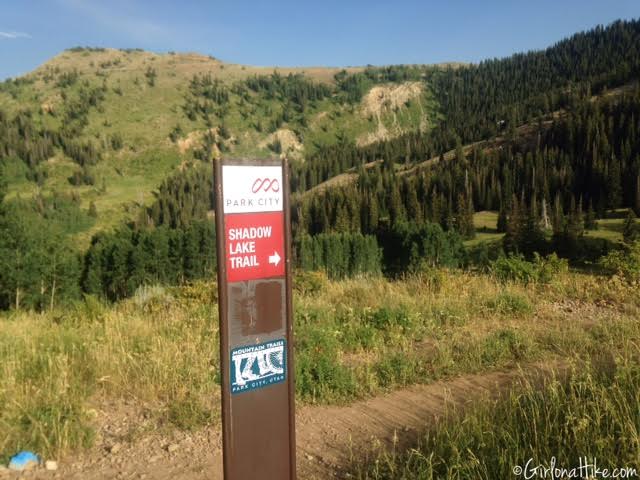 Turn right at the signed Shadow Lake Trail.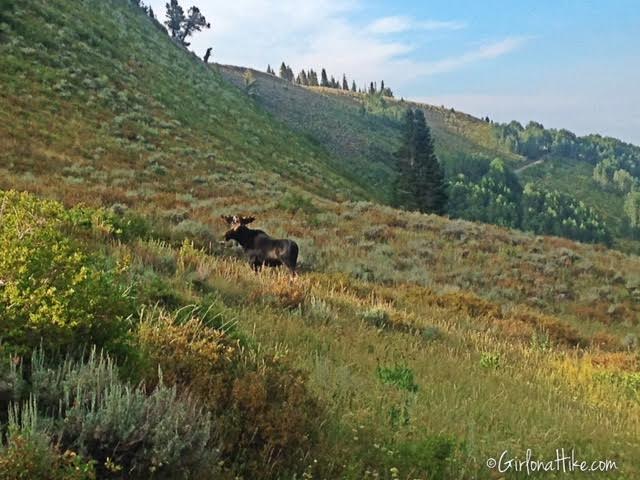 At the trail split, I saw a very large moose. We looked at each other briefly, and silently thought, oh, sh!t, snapped a quick photo, and continued on my way. I looked back a few seconds later just to see what he was up to, and he knew I meant no harm, and was chomping on his dinner. Whew! This was the first time I felt to close to wildlife for my comfort. If you hike with your dog on this trail, I would keep a leash handy in case you come across any wildlife.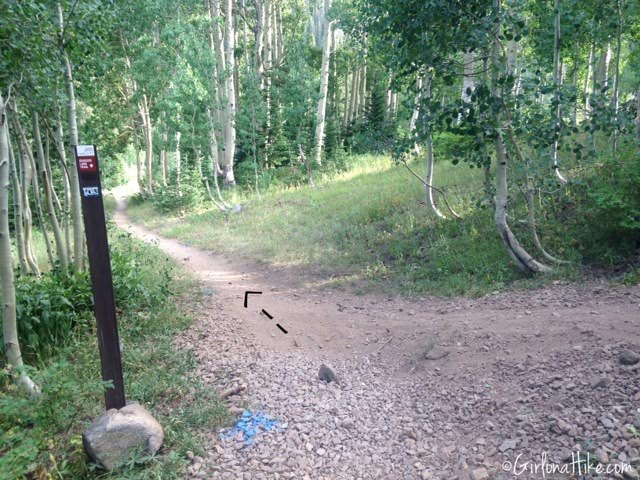 At the next trail split, turn left.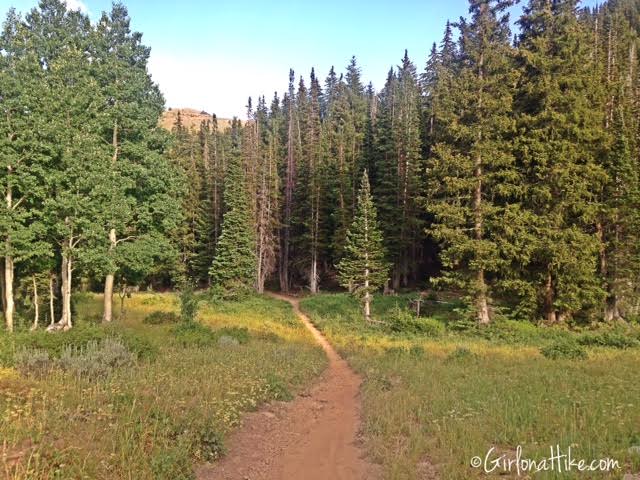 I absolutely loved this section of the trail! So pretty, quiet, forested, nobody else there, and much cooler temperatures. It was a pleasant 73F here, while in SLC it was 95F!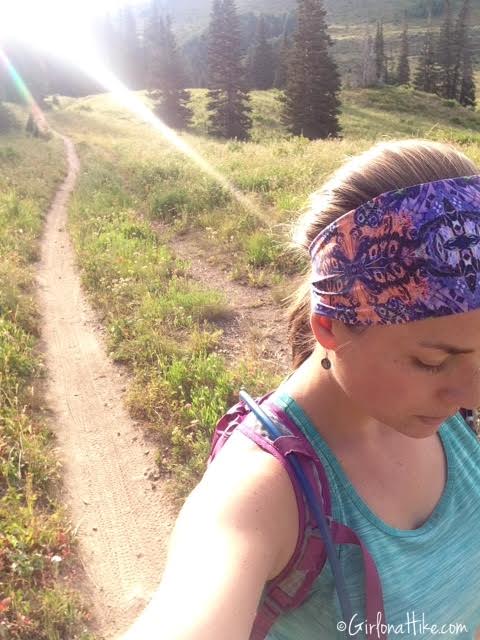 Action shot!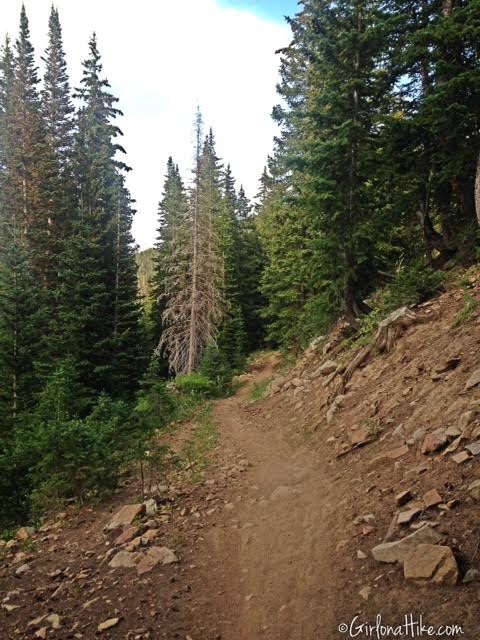 Continuing along the Shadow Lake Trail.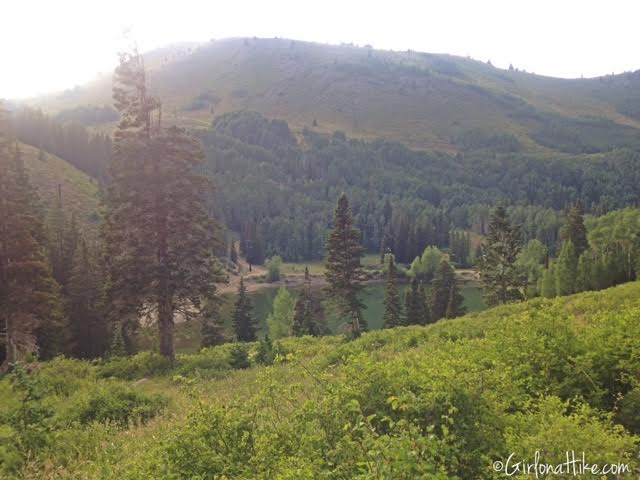 You should now have your first view of the lake – but you are still high up on the trail. Keep hiking and you will get to the lake.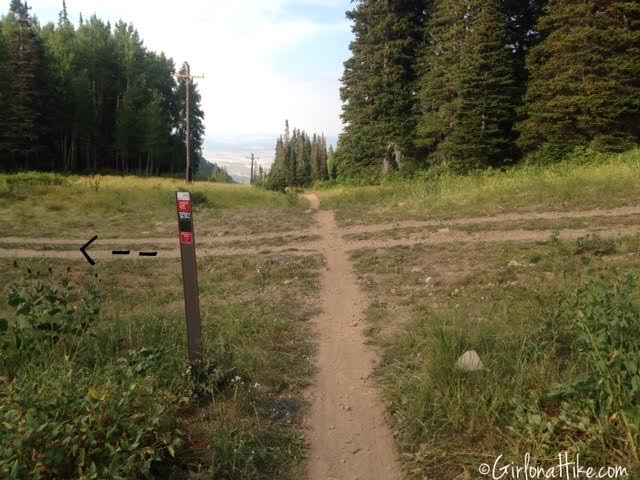 At the first 4-way trail split, turn left. Go down the hill, and you should see the base of Jupiter Lift on your right.

 Shadow Lake!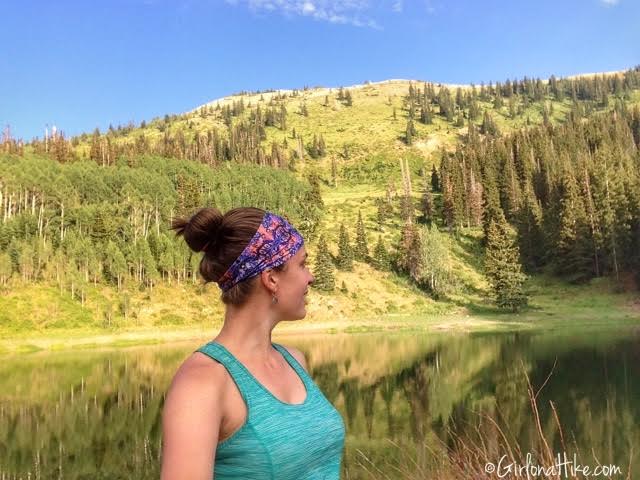 I had the lake all to myself!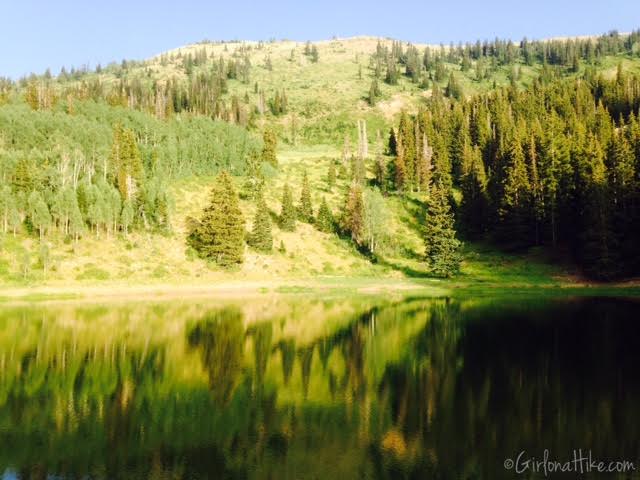 Enjoying the view and perfectly calm lake.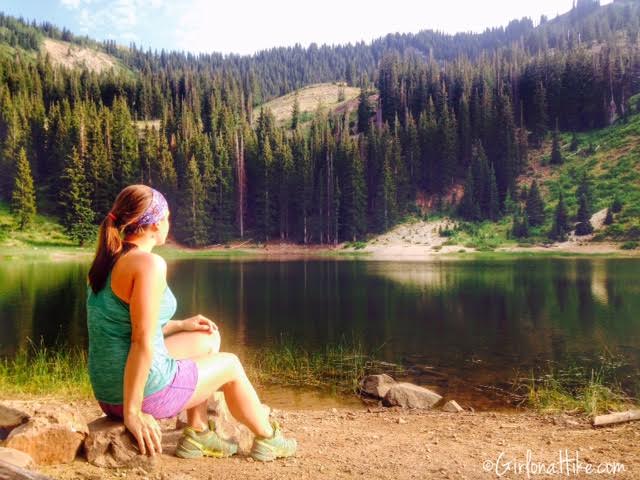 There are some perfect sized rocks to sit on around the lake. To create a loop on your trek, head back to the same 4-way intersection.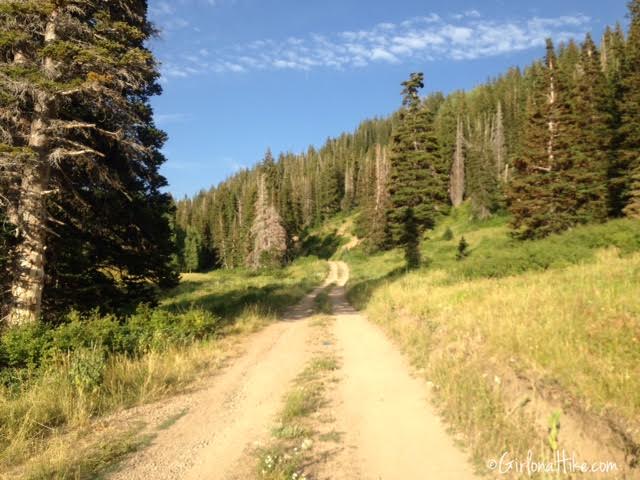 At the 4-way intersection, continue straight and walk along the dirt road for about 10 minutes.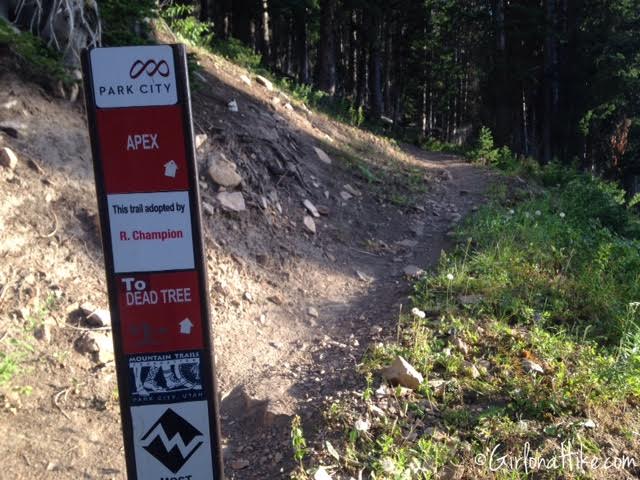 Keep an eye out for your next trail split to the right on the dirt road. It's signed as Apex & Dead Tree.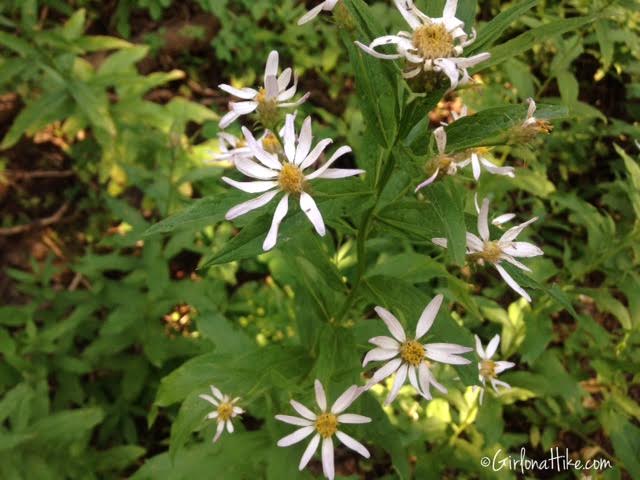 White Mayweed flowers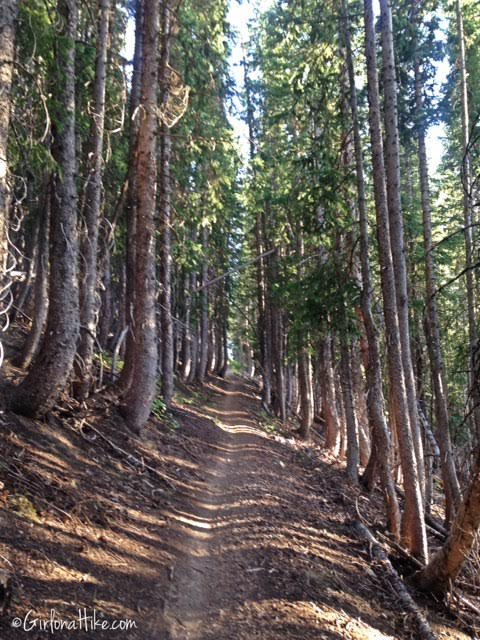 The Apex trail is very well shaded and forested.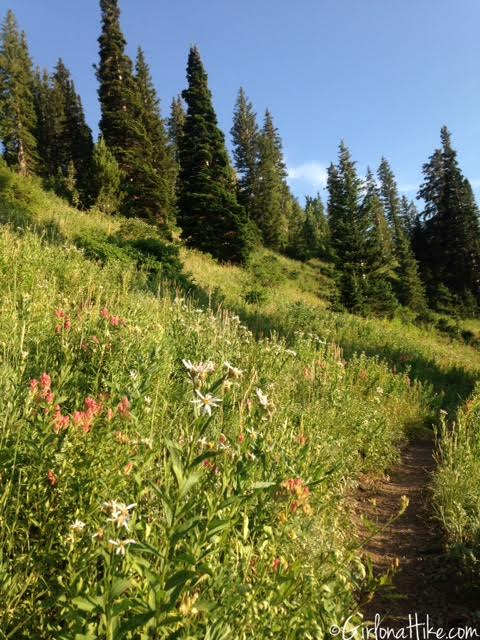 The views will once again open. You will also pass two trail splits – don't follow those, just stay on the Apex Trail.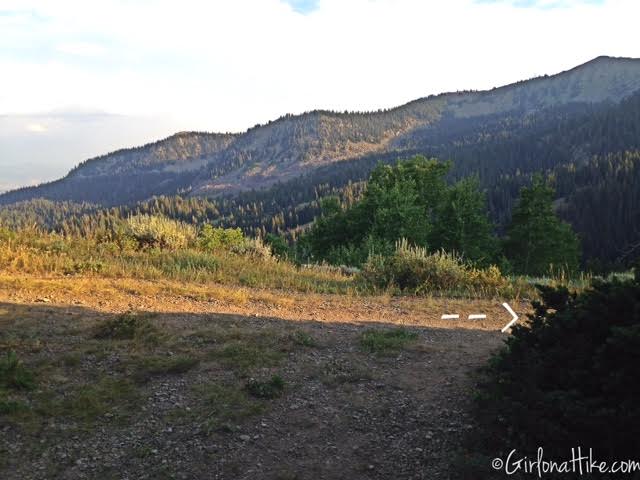 You should now be at the ridge – turn right. At the ridge, you can see across to Clayton Peak.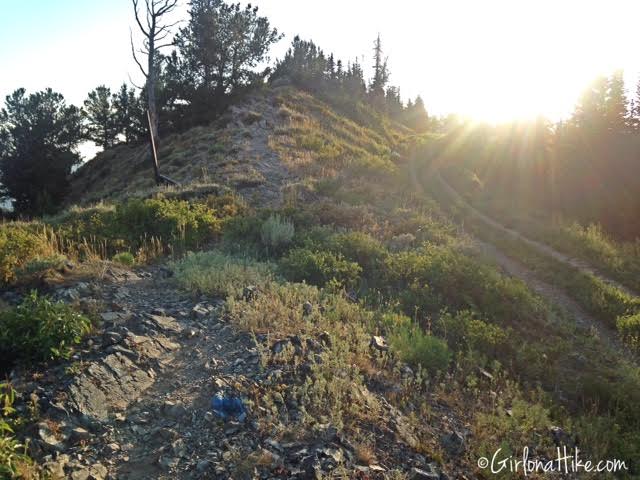 Work your way up the hill, and get on the ridge trail. You can continue following the road, but you'll have more uphill to do.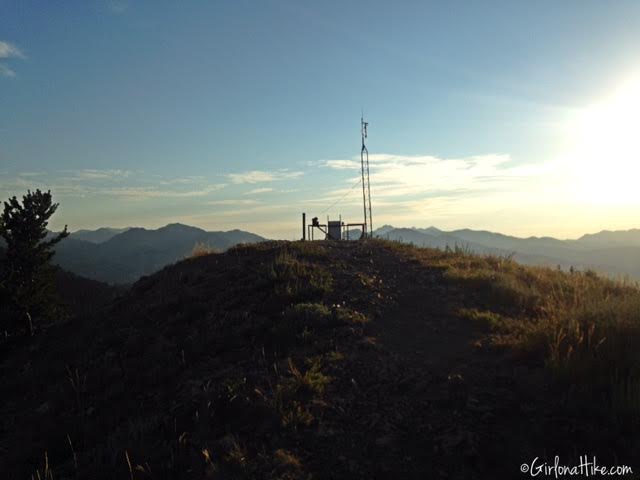 Back at the first summit structure, completing a 4.2 mile loop! It took me 2 hours to complete the loop.
June 2018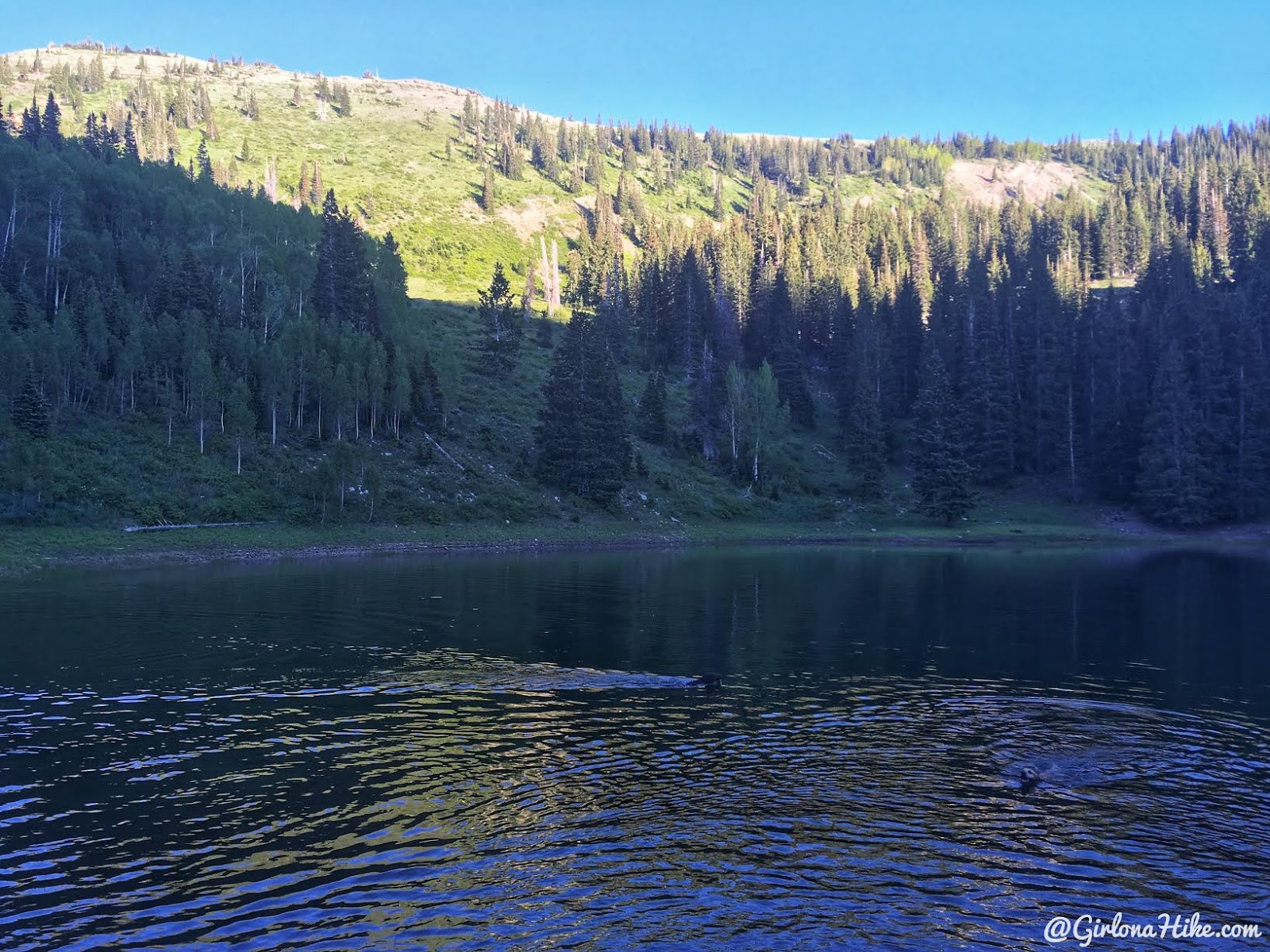 Charlie swims for a stick.
Trail Map
UPDATE August 2019
This trail is no longer accurate due to the new parking area. I will update it once I am able to get out and hike it.
Nearby Hike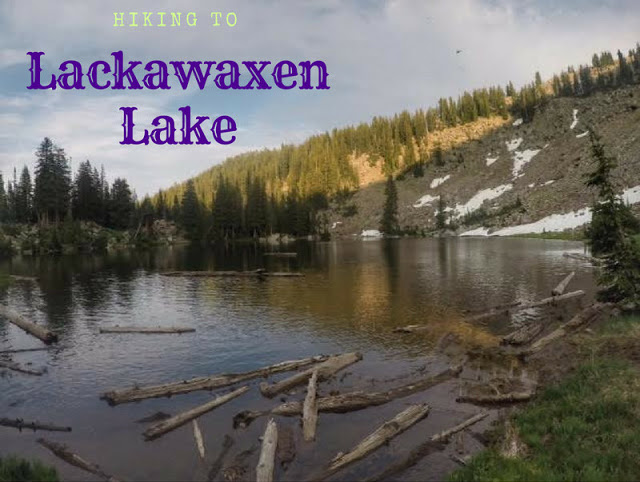 Save me on Pinterest!