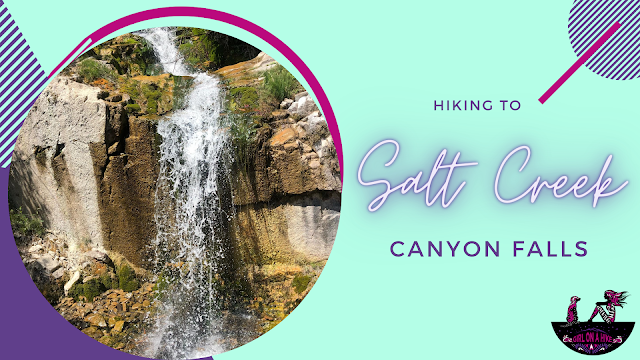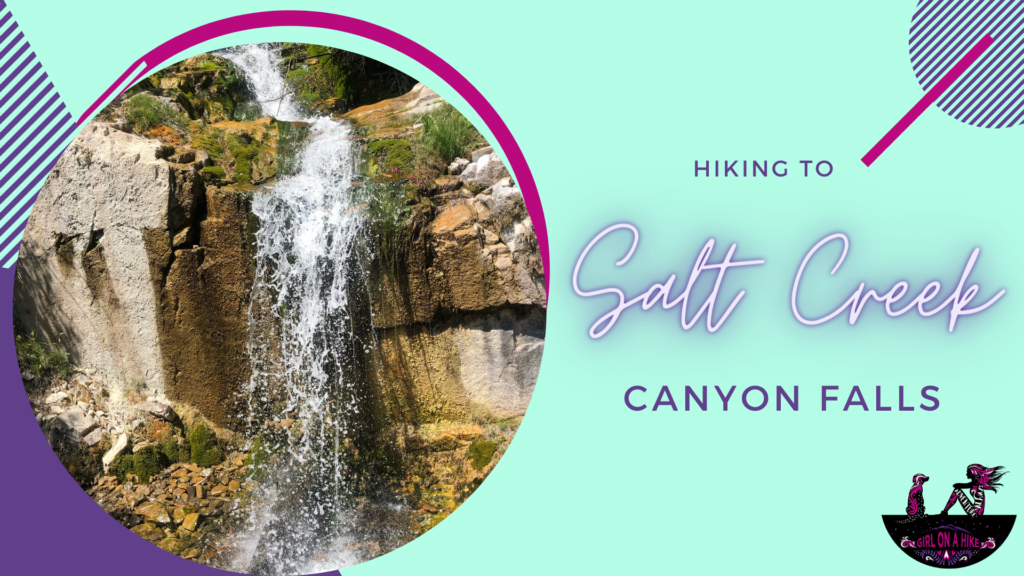 Salt Creek Canyon Falls is a family-friendly hike in the Mt.Nebo Wilderness that even dogs can hike to! It's great for all ages, making this a popular hike in summer.
About
You won't find solitude here, however, playing in the water is very refreshing! The trail is only 1.5 miles to reach the falls so it's a great quick hike if you're short on time; if you have all or half a day, then bring your

backpacking chair

, drinks, sunblock, and hang out for a while! Be aware that ranchers do run their cattle up here randomly and therefore cow patties are often present. This trail does get hot, but if you plan to play in the water it's not that bad. Just bring plenty of water to drink.
Directions
Drive South on I-15 and take exit 225 in Nephi, UT. Turn left and drive 5 miles, then turn left again for Salt Creek Drive/Nebo Scenic Loop Road. Drive 3.3 miles and turn left again at the signed Bear Canyon Campground. Drive to the very end and park at the gate, where there is a sign for the Salt Creek Trail.
Here is a driving map.
Trail Info
Distance: 3 miles RT
Elevation gain: 350 ft
Time: 1-2 hours, depending on how long you stay
Dog friendly? Yes, off leash
Kid friendly? Yes, all ages
Fees/Permits? None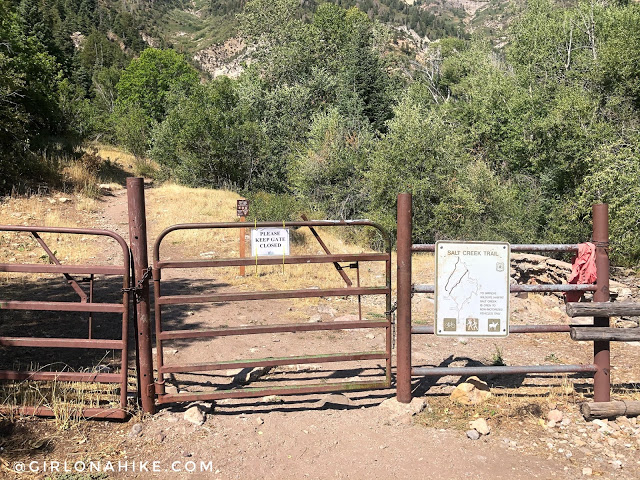 Drive to the very end of the campground, where there is a gate and a trail sign for Salt Creek. There is parking in front of the gate (do not block the campsite parking spot).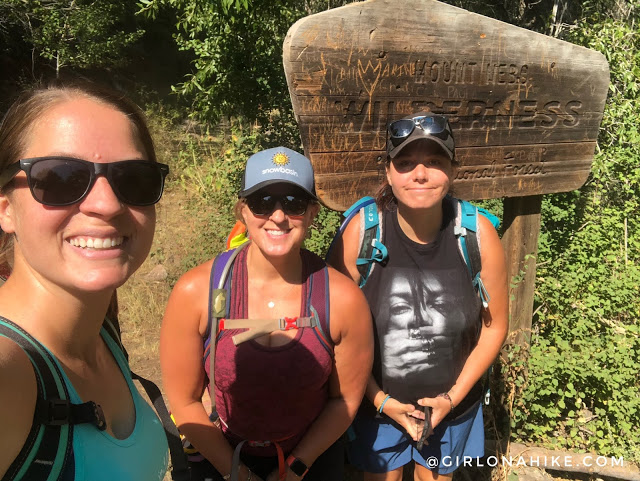 It's was girls day out! Quickly pass the Mt.Nebo Wilderness sign.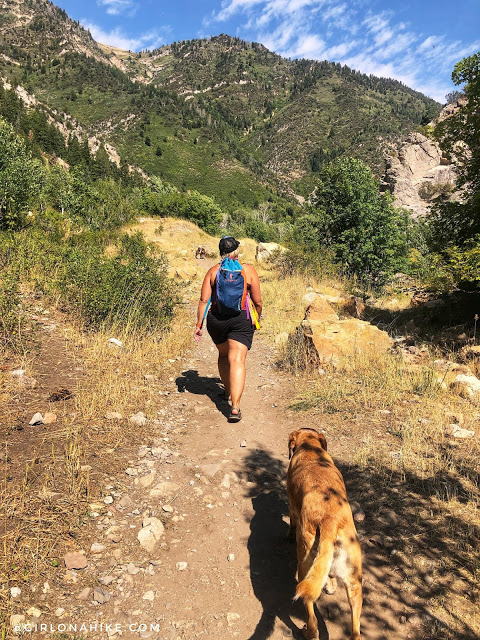 Half of the trail is exposed and gets hot quickly. It's also sandy, so make sure your dogs' paws don't get too hot.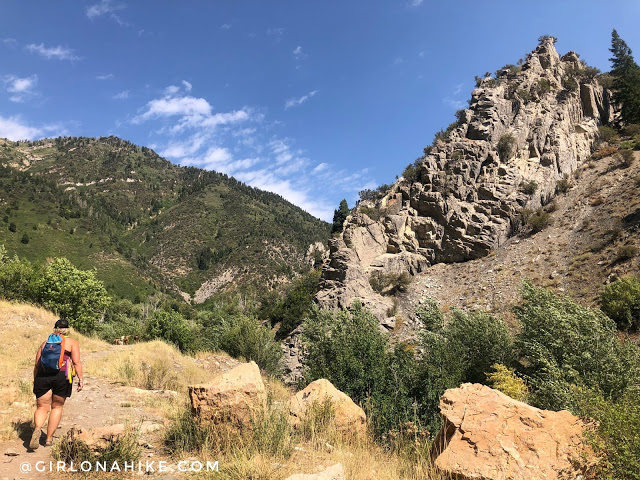 Pass a cool limestone rock to your right.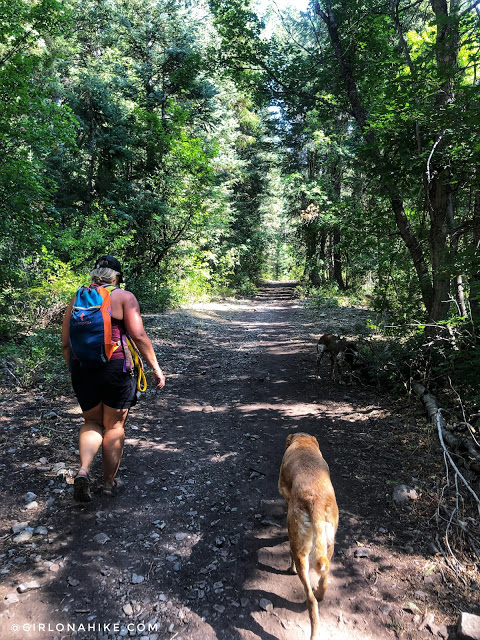 Ahh, a shady section of trail.
If you cross this "bridge" you went too far. We accidentally passed the falls on our way up.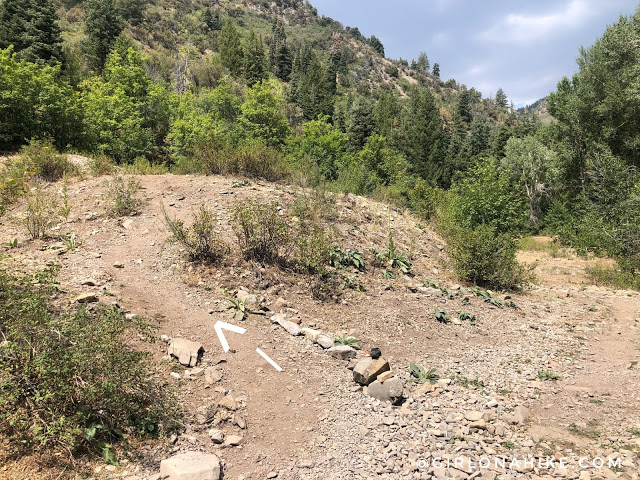 Around 1.4 miles look for this small side trail leading off to the left (West). You will have just crossed a stream bed – on my Gaia GPS map its labeled as "Middle Basin", not Salt Creek, to the left (East). For us, it was dry, therefore misleading us in the wrong direction. Earlier in the year it will be flowing, and is much easier to know when to turn.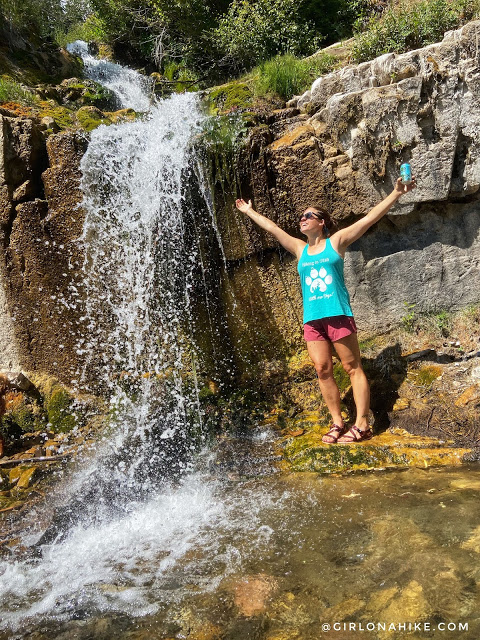 Reach Salt Creek Canyon Falls in 1.5 miles! What a great day to soak up the sun and the last warm days of August! This waterfall seems to be about 10 ft tall, with a longer section of falls above it.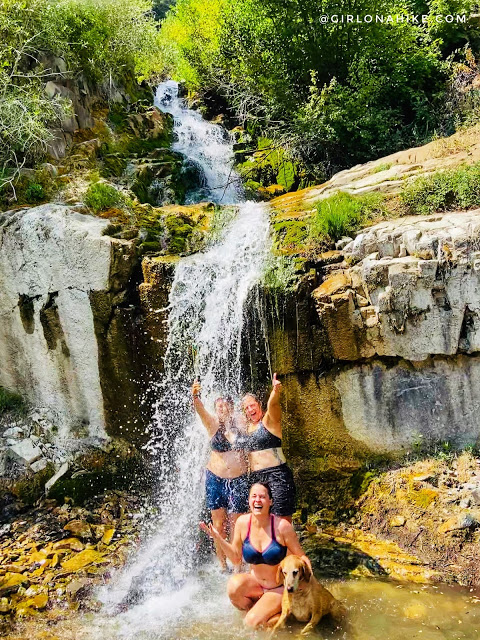 Wow that was cold but refreshing!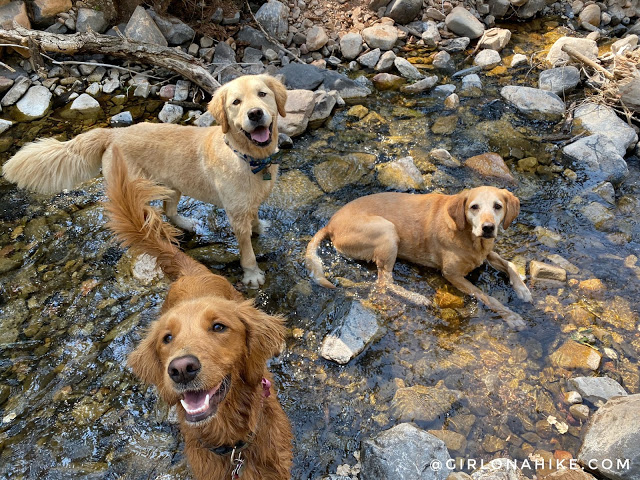 The dogs were so happy to play in the water on this 80F day.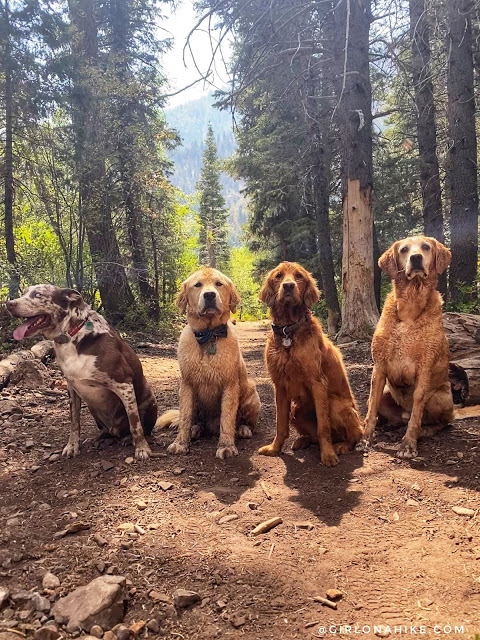 Pup pals!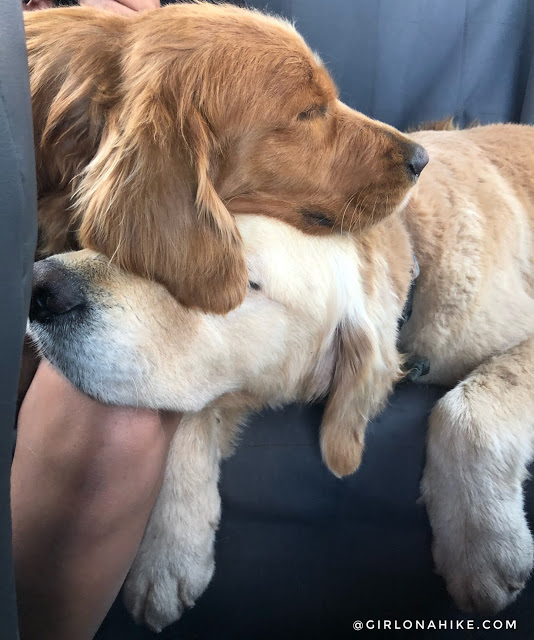 Time to relax on the drive home!
October 2023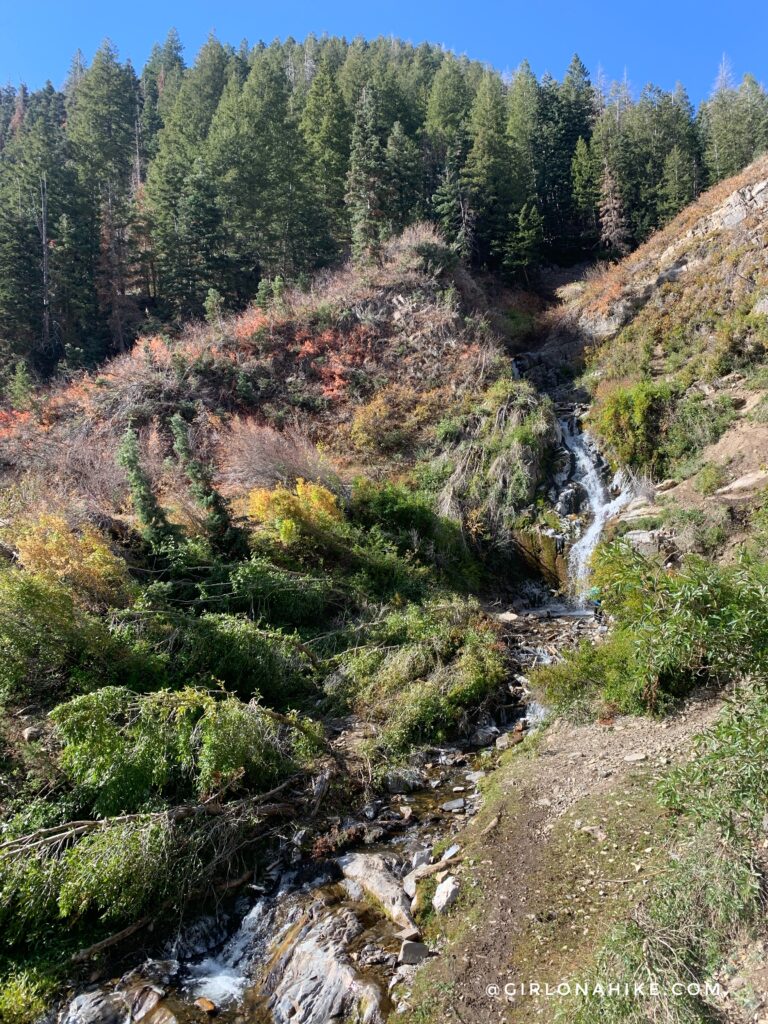 Winter of 2022-2023 wrecked many steep canyon areas, including Salt Creek Canyon Falls. See how the trees are bent down? That shows a strong avalanche path destroyed them. It's hard to imagine just how deep the snow was here to be able to do that. On the plus side, you can now more clearly see the falls from a distance.
Going to late October meant ice had already formed up along the banks of the Salt Creek Canyon Falls. That water sure was cold, but Charlie didn't mind!
Trail Map
My track via Gaia GPS – the best tracking app! Get your app here for a discount.
Recommended Gear
Nearby Hike
I actually recommended doing both Salt Creek Canyon Falls and Maple Canyon Arch in one day since they are close to each other and both short hikes. Turn it into a fun day trip!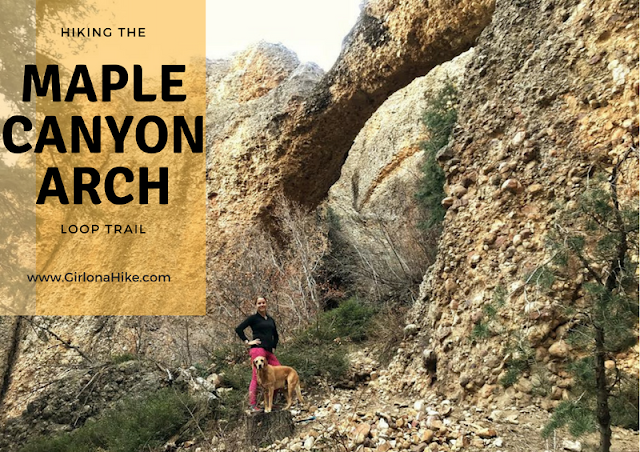 Save me on Pinterest!