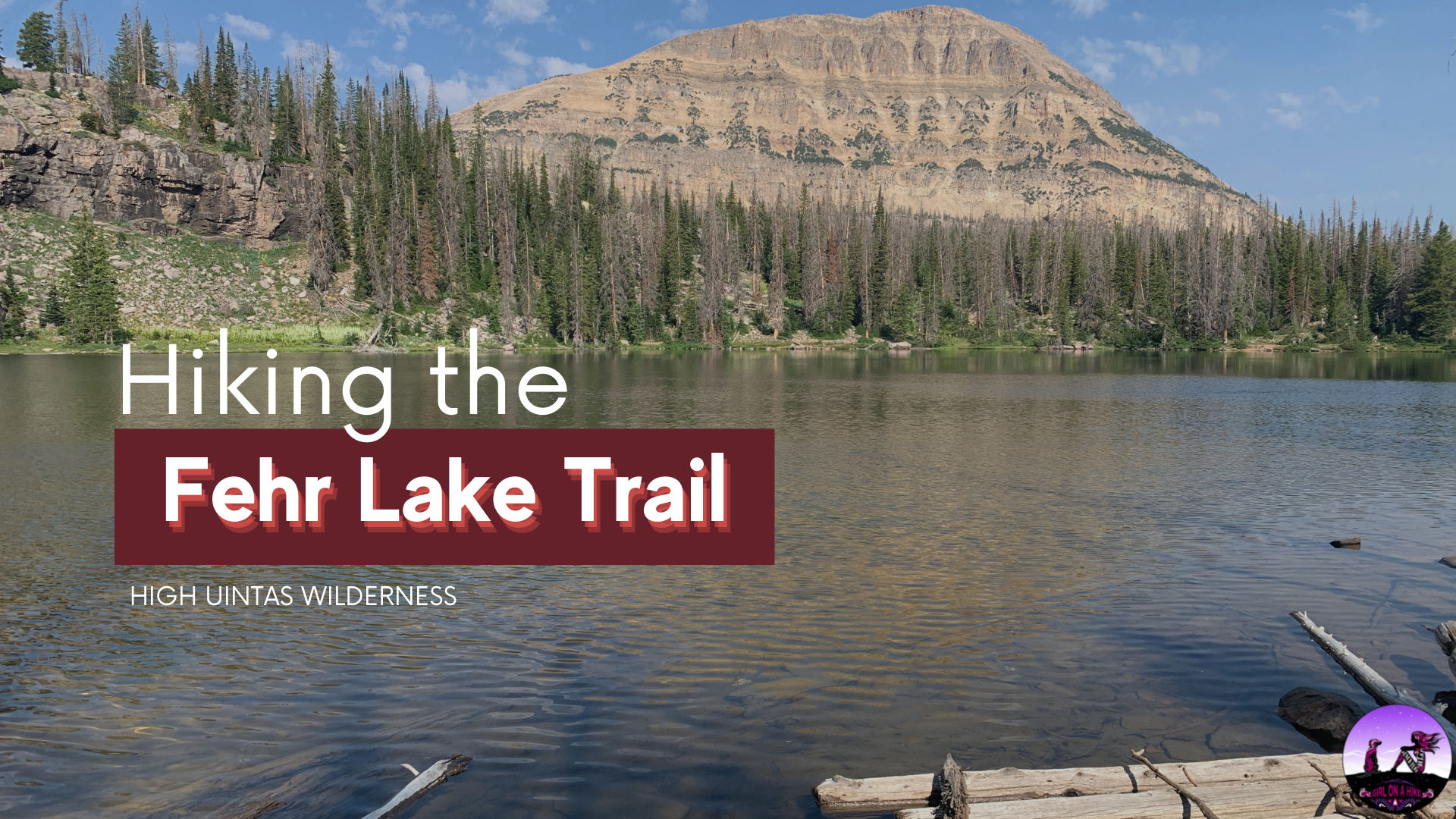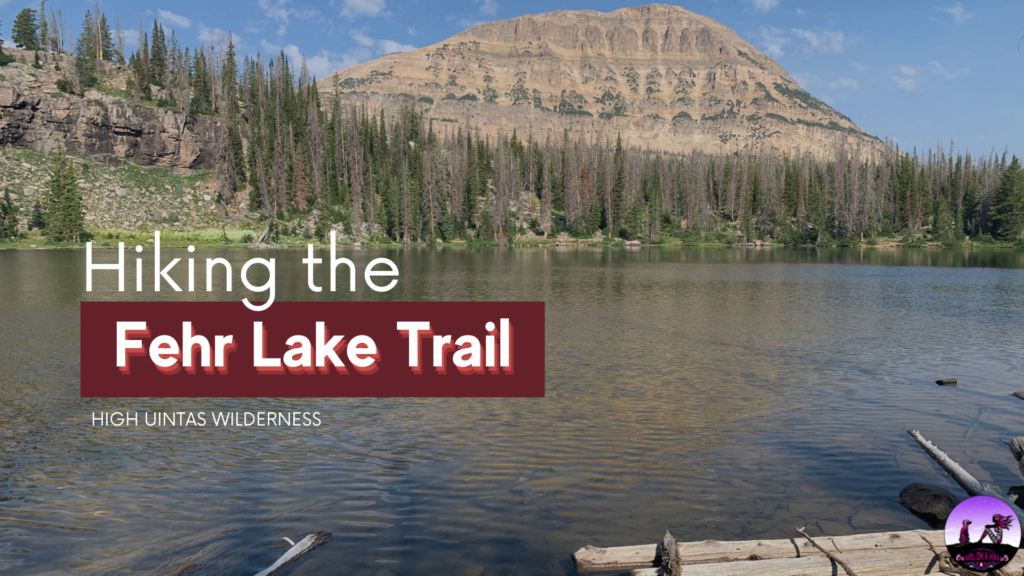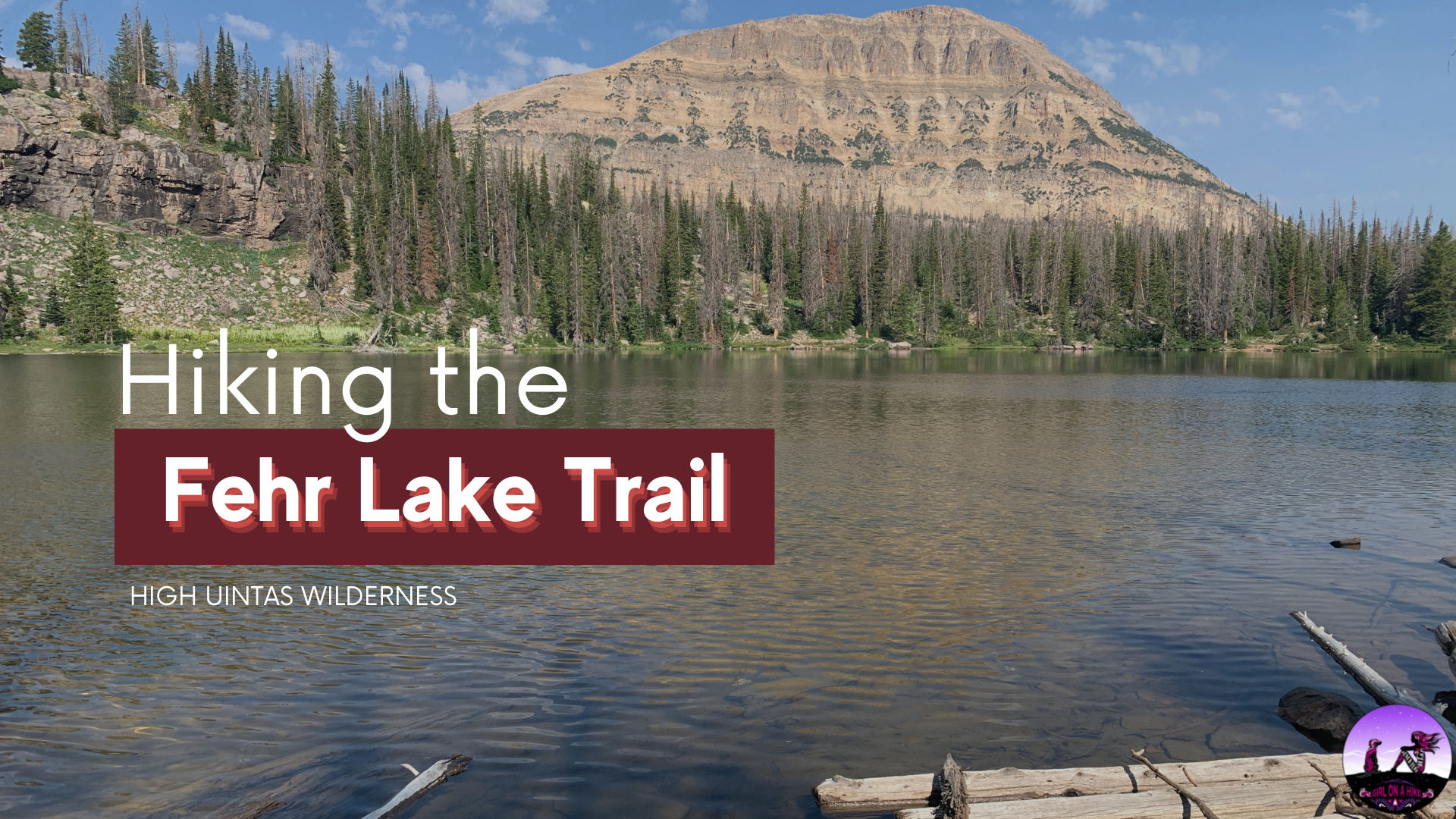 The Fehr Lake Trail (pronounced like "Fair") sits high in the Uintas Wilderness at 10,260 ft, and offers a few hiking options from really easy and short at 1 mile round trip, to a little longer at 4 miles round trip.
The trailhead starts across from the Moosehorn Campground, just below Bald Mountain Pass. The Fehr Lake trail will take you to three lakes – Fehr, Sheppard, and Hoover Lakes. All three lakes around about 29-30 ft at the deepest. Fehr Lake is highest in elevation gain, so most of this hike is downhill. Keep this in mind for the hike back – it will be all uphill. The traditional Uinta boardwalks are in place to keep hikers from tracking through the marshy areas. Bring bug spray – the mosquitoes are pretty bad on this trail because of how wet this trail is.
Directions
If driving from SLC, use this map.
Trail Info
Distance: 
0.5 miles to Fehr Lake, 1.5 miles to Sheppard Lake, and 2 miles to Hoover Lake (all one way). The trailhead sign says the mileages are different, but these are the distances I recorded from Gaia GPS.
Elevation gain: 
Since this trail is all downhill, the elevation gain is on the way back, 517 ft (from Hoover Lake)
Time: 1-3 hours
Dog friendly? Yes, off leash
Kid friendly? 
Yes! Little kids should be able to make it to Fehr Lake easily, past that is better for ages 10+
Fees/Permits?
There is no permit, but there is a $6 fee (good for 3 days) for accessing the Mirror Lake Highway and trails. You can purchase the pass at the ranger station in Kamas, UT, or any of the self-serve stations along the highway. If you have an annual National Park Pass or annual American Fork Canyon Pass you can use either to park free.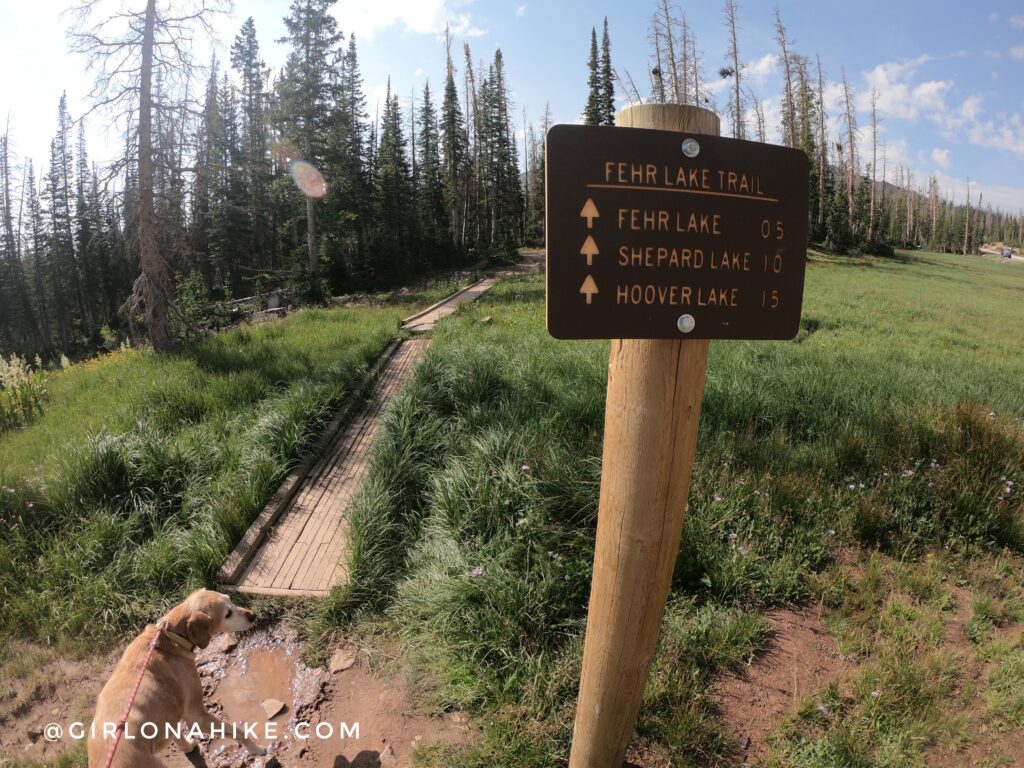 Official TH sign. Again, I tracked different mileage compared to the sign with my Gaia GPS. It was more like 1.5 miles to Sheppard Lake, and about 2 miles to Hoover Lake. I got 0.5 miles to Fehr Lake, so that seems accurate.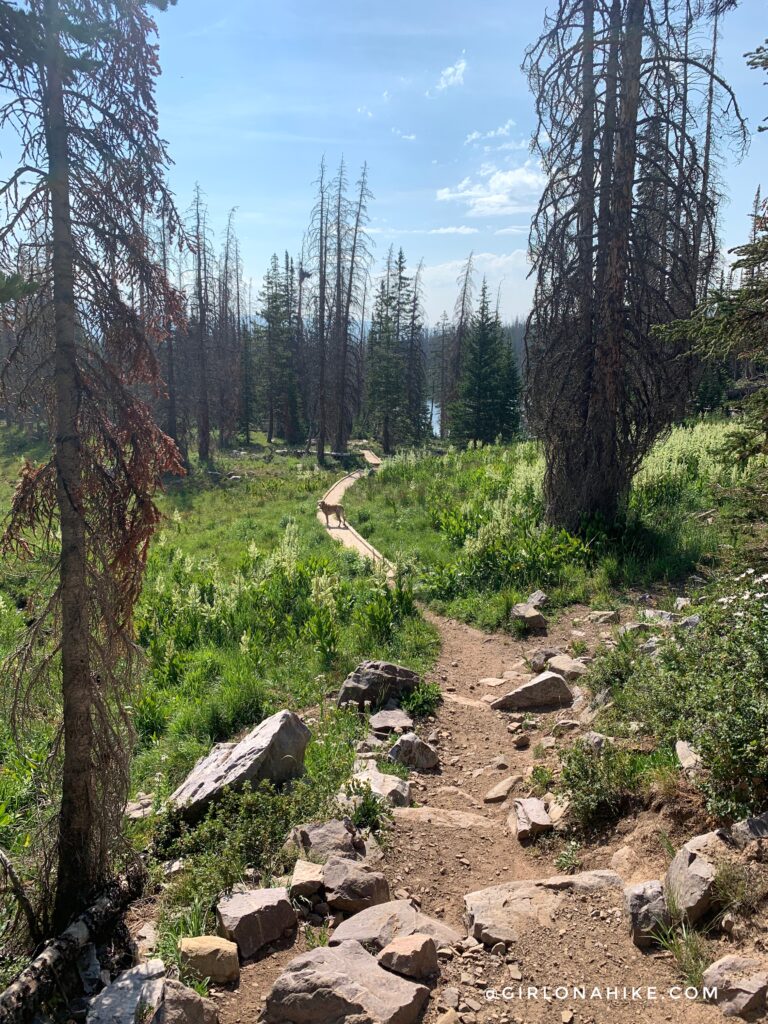 The trail is really easy to follow. This trail has a lot of the famous Uinta boardwalks to keep hikers from tracking through marshy areas.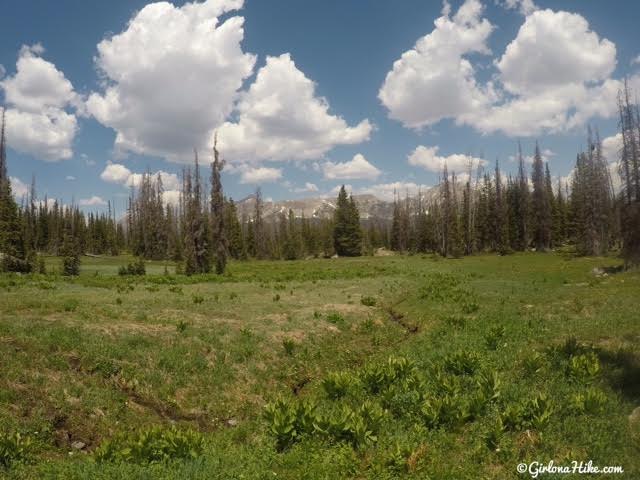 Large open meadows everywhere.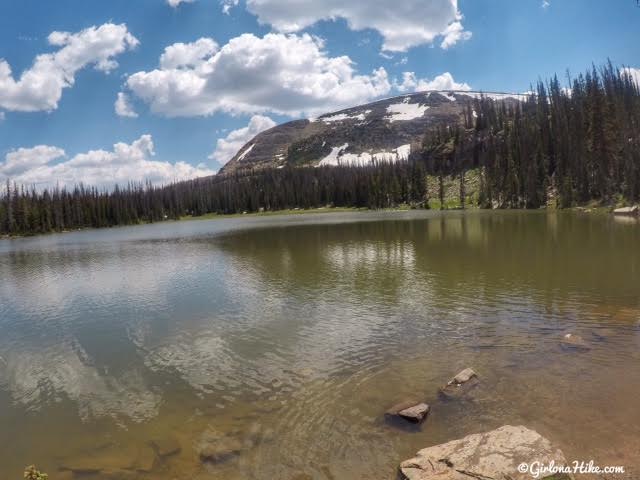 You should reach Fehr Lake in about 15 minutes for fast hikers, and about 30 minutes for slower hikers with hikers with kids.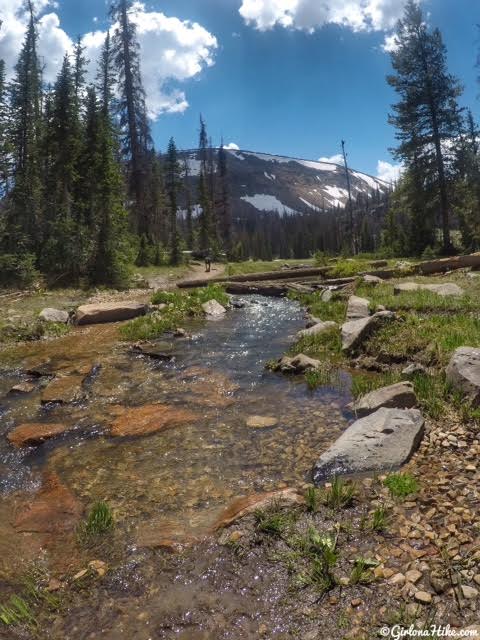 Continue following the trail around the lake. I wore my Chacos on this hike, since I knew there would be a lot of water and marshy areas. I loved being able to cross the creek without worrying about my shoes staying dry. The water temp was perfect and so clear!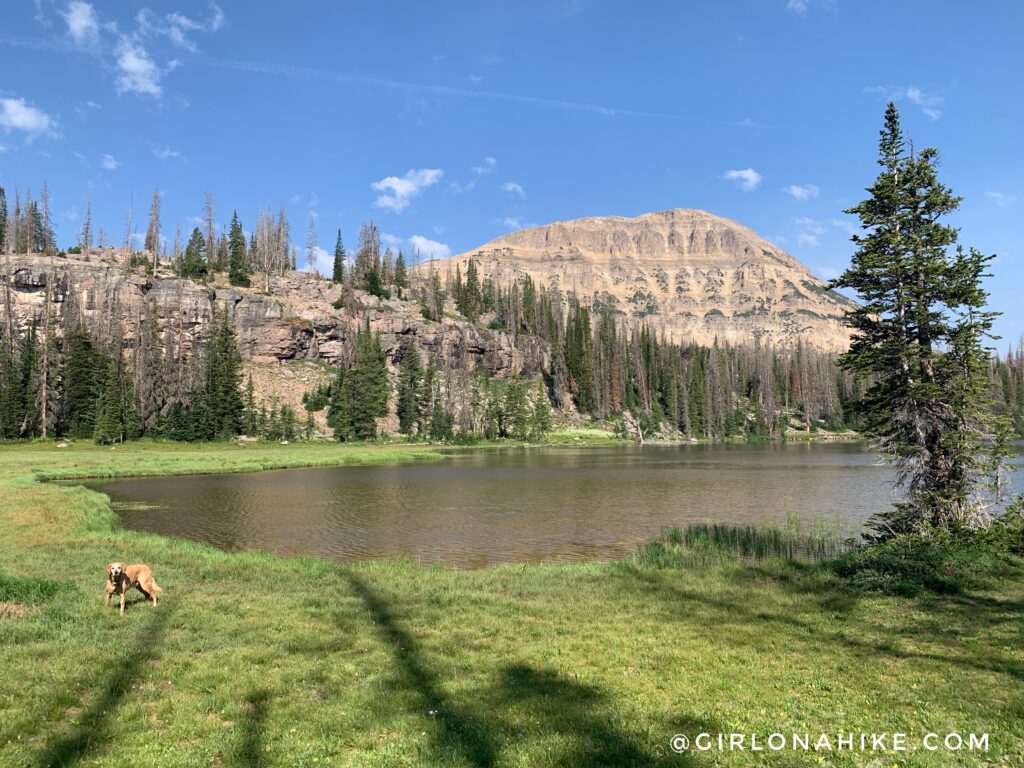 I think the best view of Fehr Lake is from the East side looking West towards Bald Mountain (another fantastic hike!).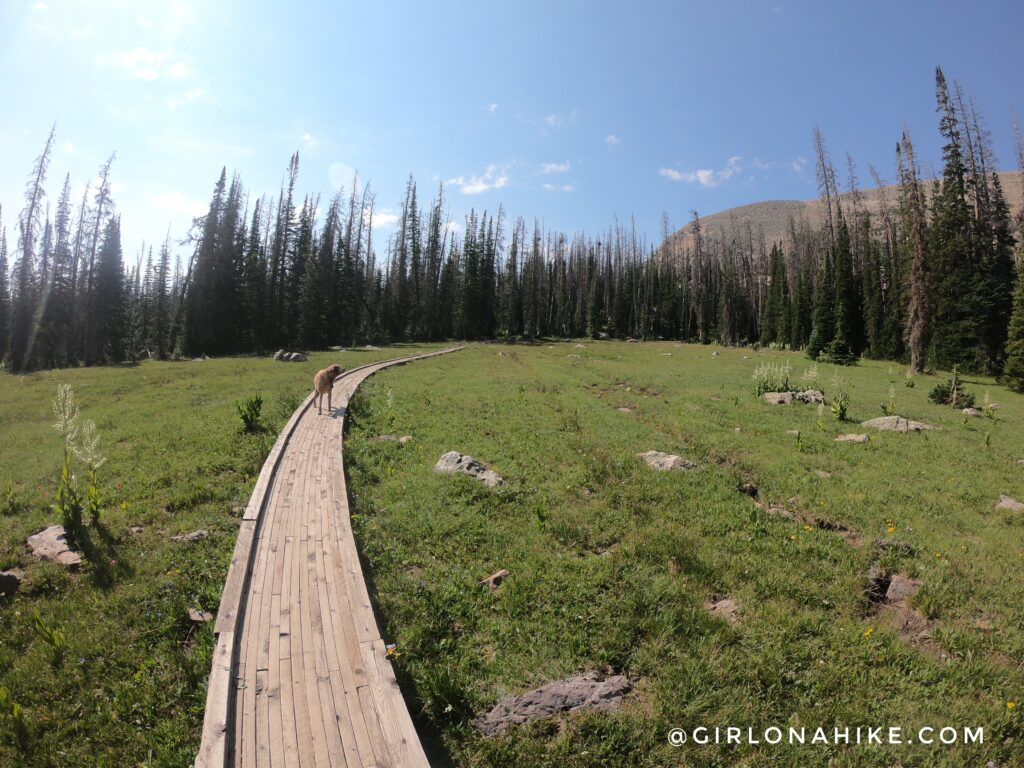 Continuing past Fehr Lake, you will be hiking across more boardwalk, and you will be hiking all downhill.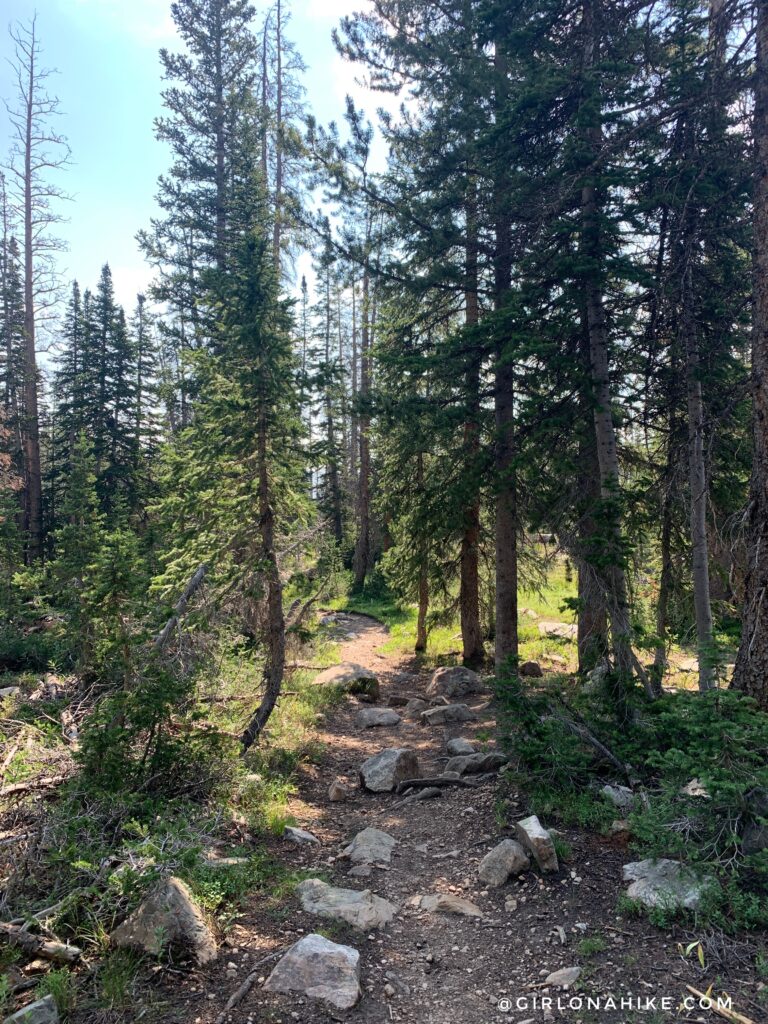 Some sections are really well shaded.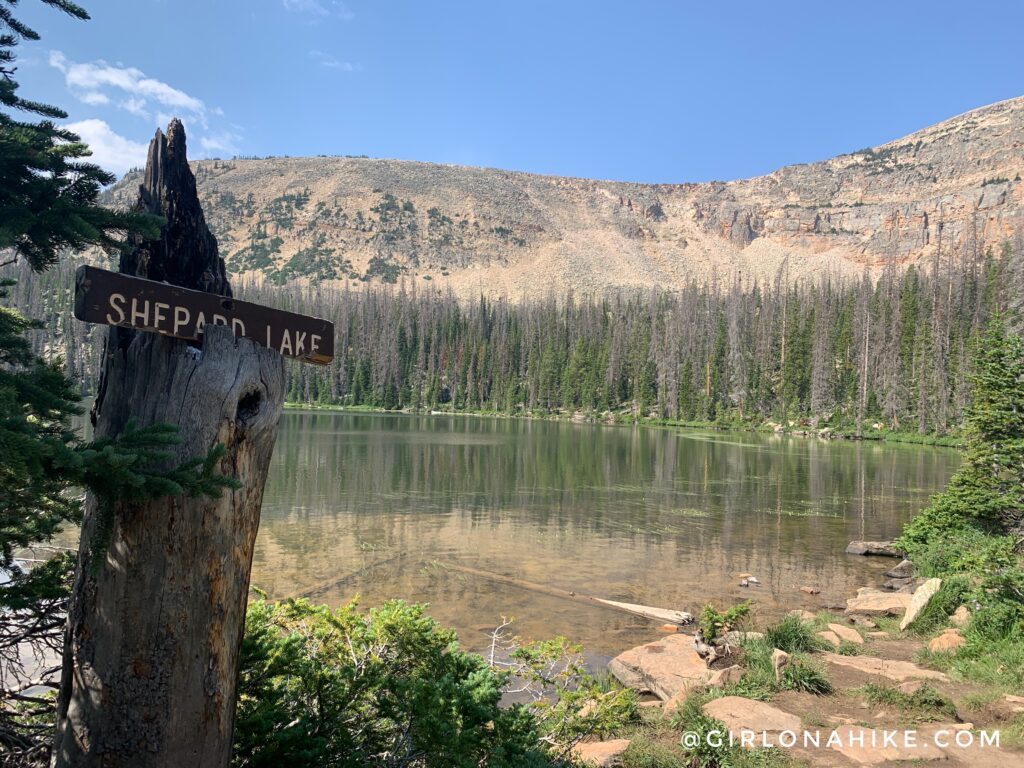 Sheppard Lake – elevation is now lower at 9,980 ft.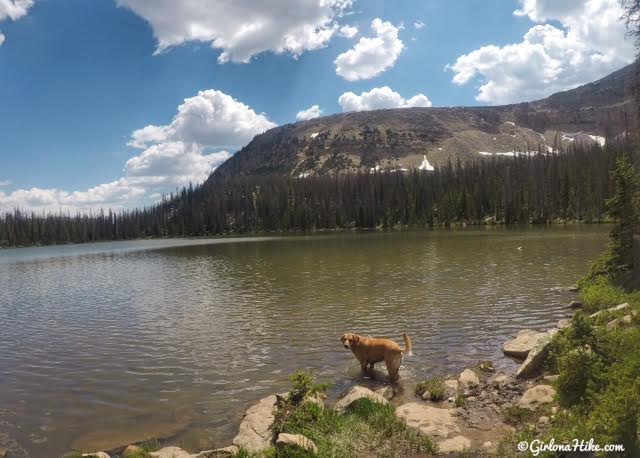 Charlie enjoyed swimming here. We could hear a waterfall on the other side of the lake, but decided to head down to Hoover Lake instead.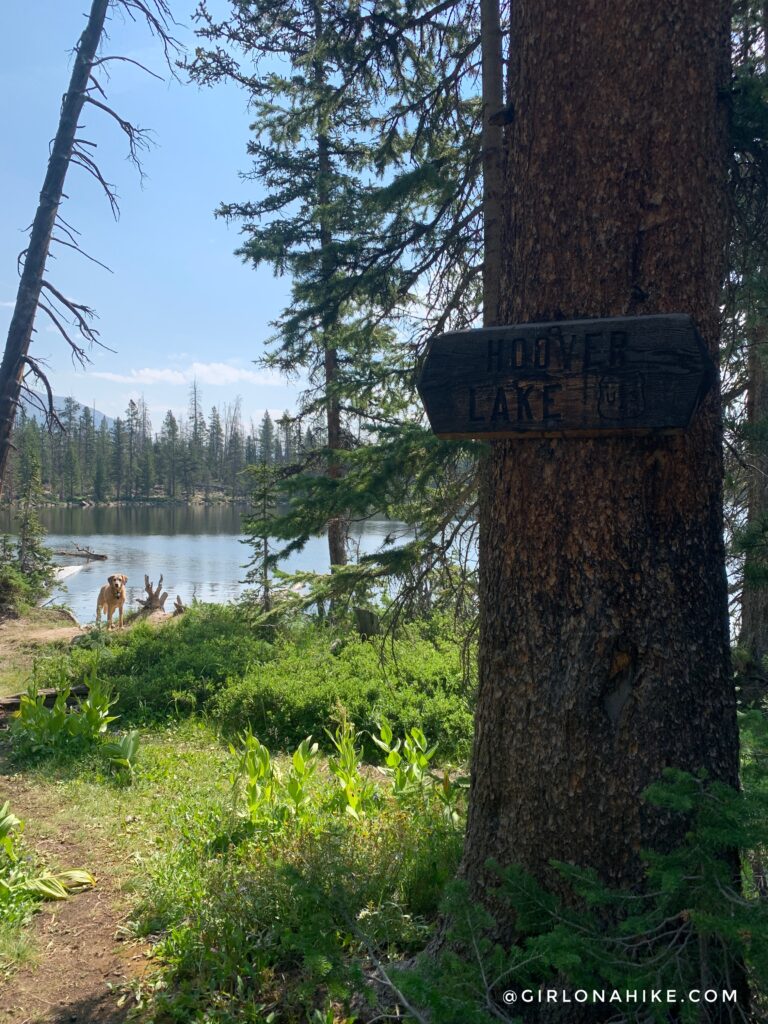 Hoover Lake is only another 10 minutes from Sheppard Lake.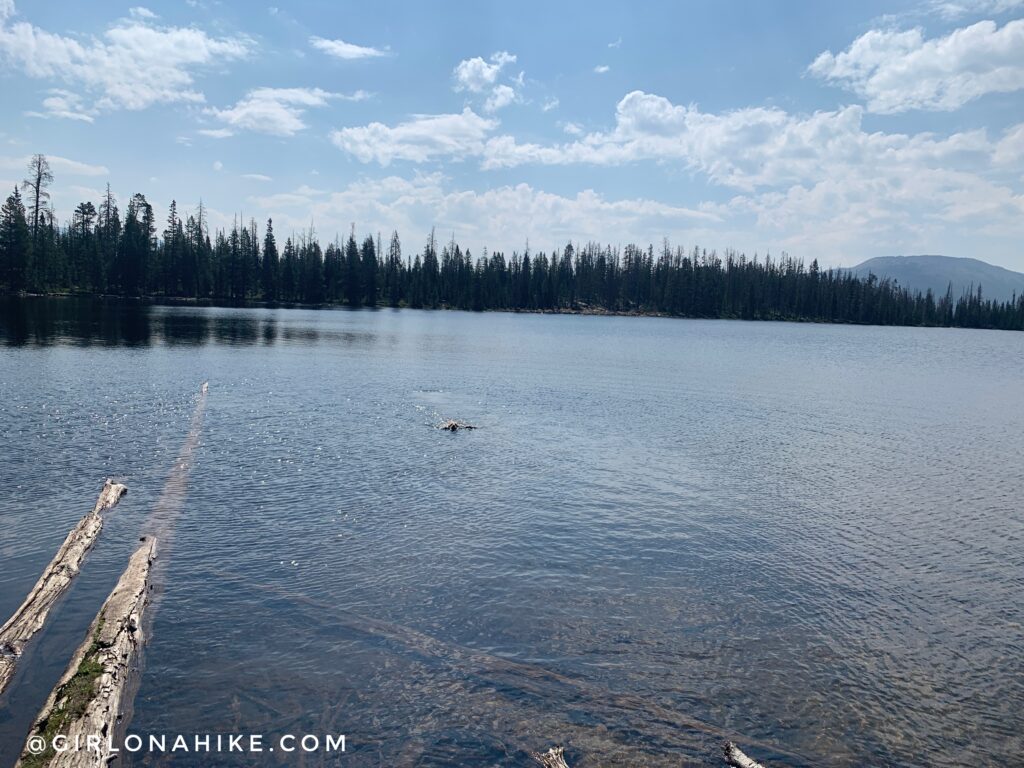 This was the biggest lake out of the three, but also had the most mosquitoes. As usual with the Uintas, the further you hike in the less people you'll see. We only saw one other couple here. There are plenty of campsites here too, if you wanted an easy backpacking trip for one night. If you plan on backpacking, Leave No Trace principles apply & you should always call the ranger station to ask about fire restrictions.
Hiking the Fehr Lake trail is good to combine with Ruth Lake & Bourbon Lake if you need more mileage. We combined all three of these trails in one day for a total of 9 miles. What a great way to spend July 4th!
Check out my video!
Trail Map
My track via Gaia GPS – the best tracking app! Get your app here for a discount.
Recommended Hike
The BEST Day Hikes in the Uintas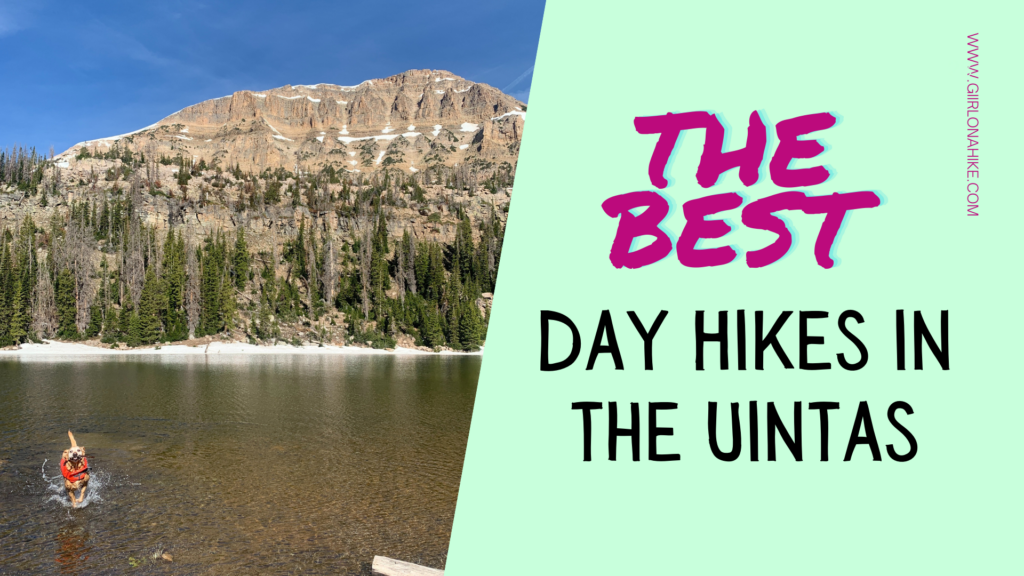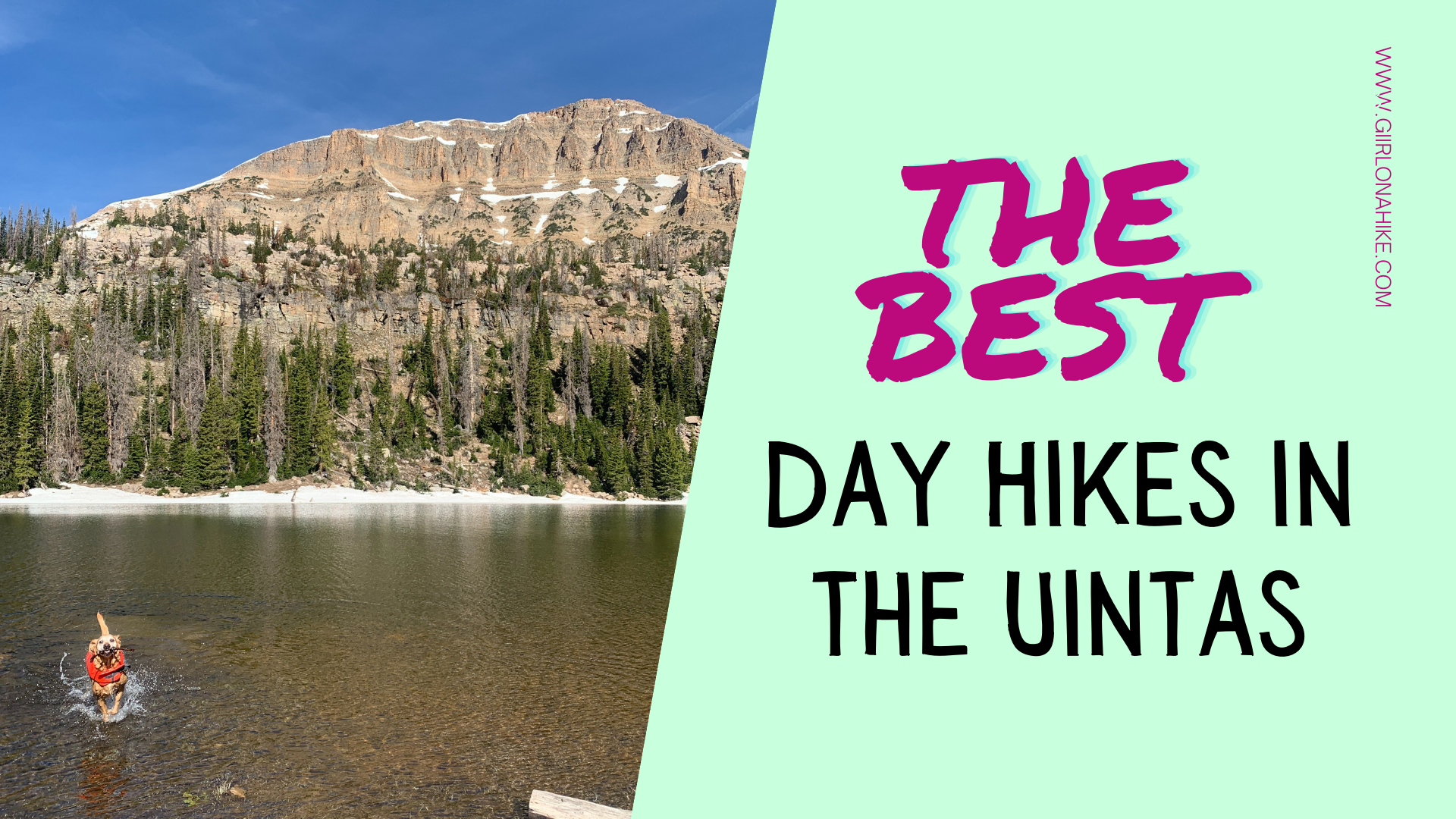 Save me on Pinterest!