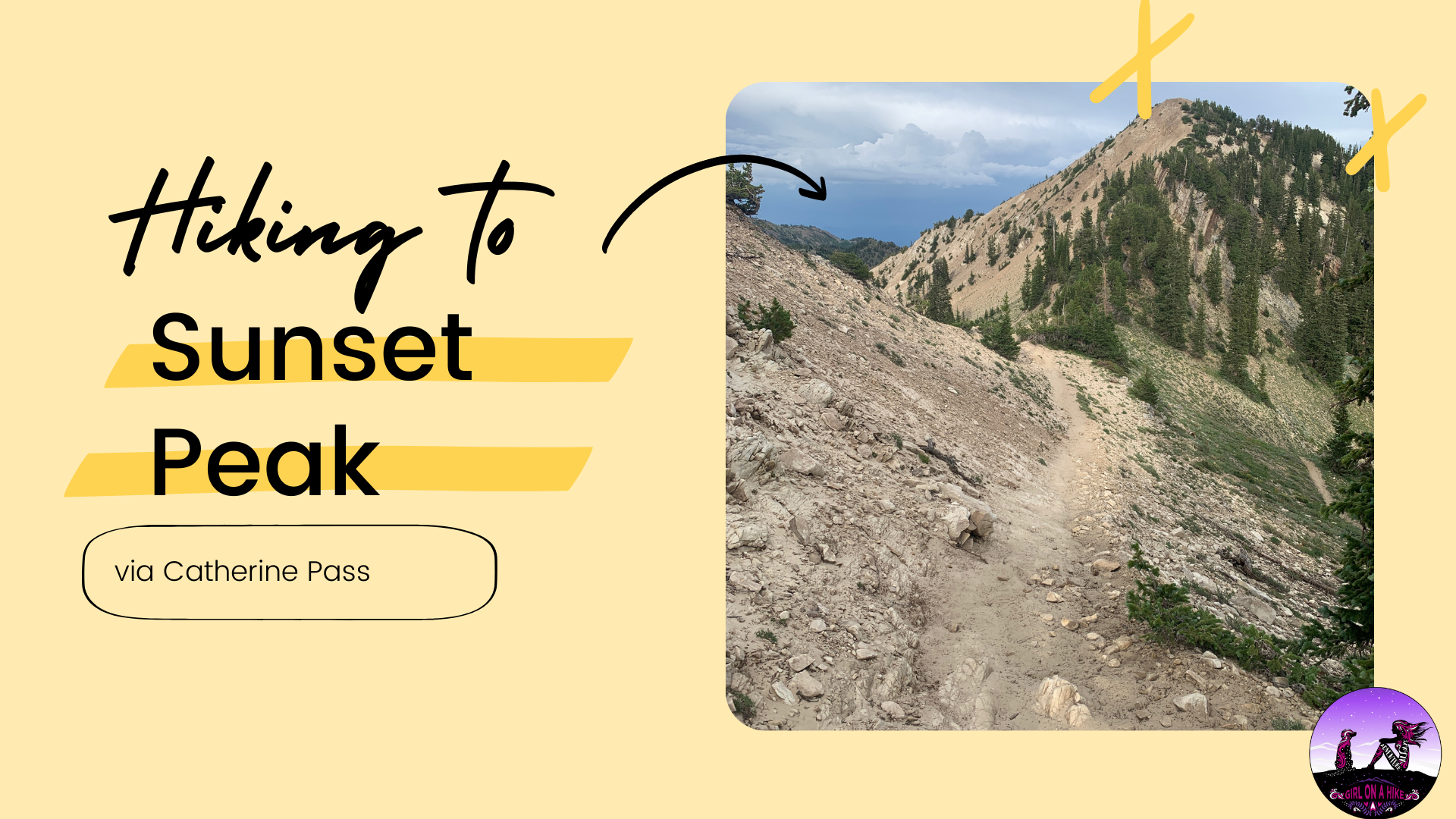 Hiking Sunset Peak via Catherine Pass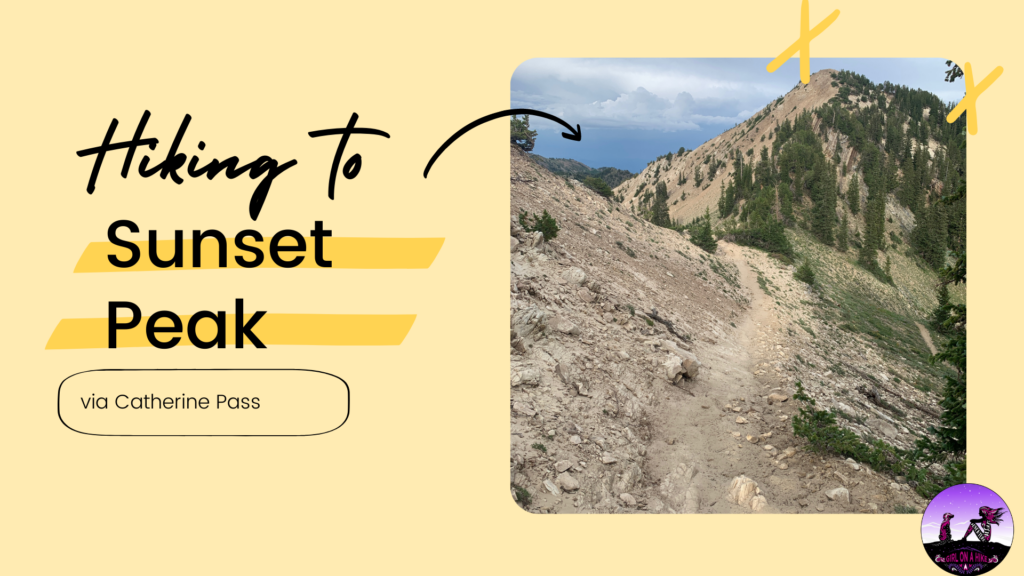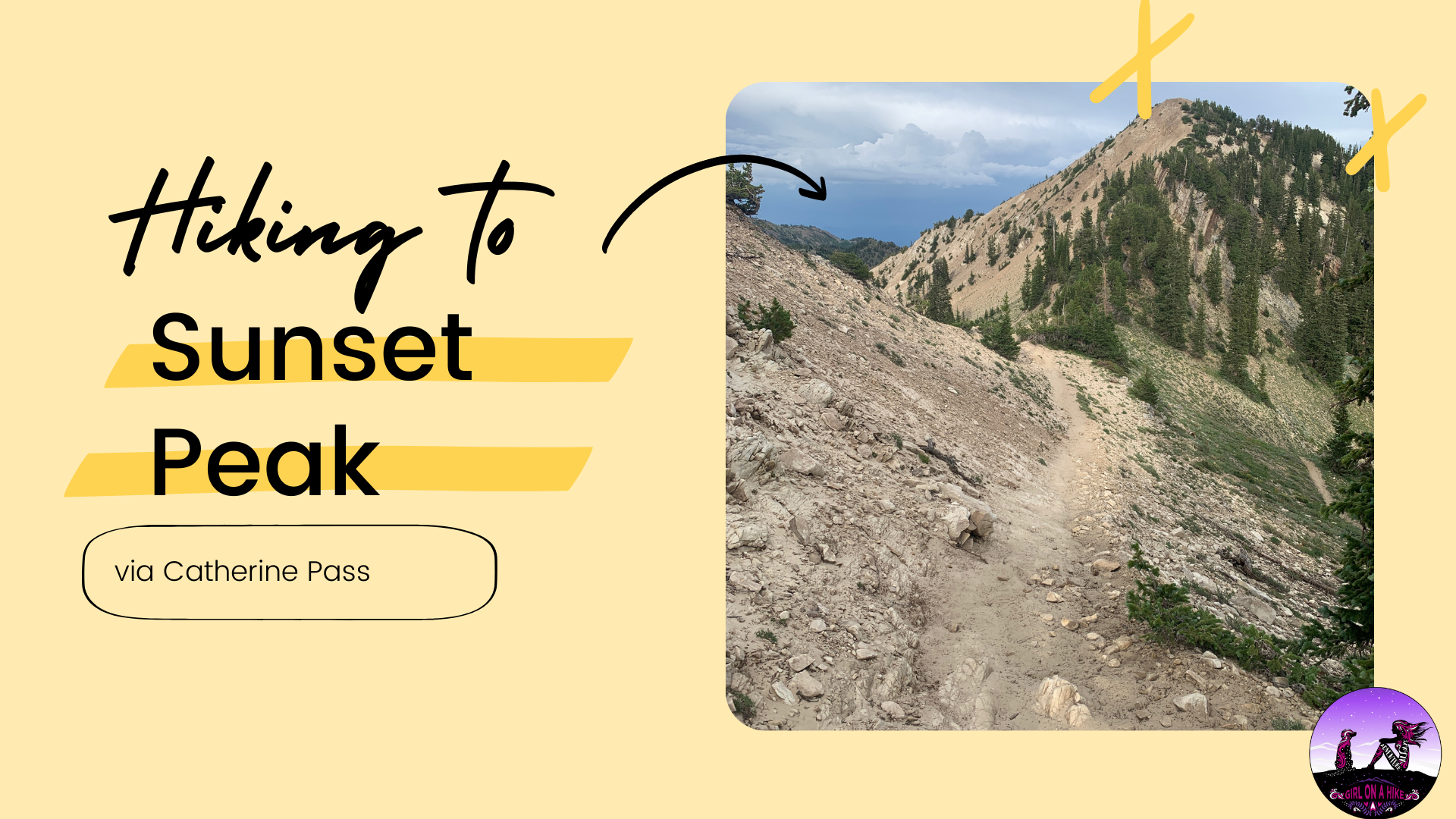 Sunset Peak via Catherine Pass (10,648 ft) offers a 360 degree view of the Wasatch Mountains, plus a view of Heber City, Park City, and the Salt Lake Valley. Hiking up via Catherine Pass contains a great mix of meadow, wooded areas, a fantastic vistas.
Hiking this trail provides for a good workout, but getting to the peak doesn't require months of training. While this trail is only 3.5 miles one way, your calves will burn on the elevation gain! The best time of year to hike this is typically July when the wildflowers are in full bloom.
Directions
 From SLC and I-215, take exit 6 for 6200 S. Continue on Wasatch Blvd, past Big Cottonwood Canyon and the 7-11 gas station. The road will curve into Little Cottonwood Canyon – drive to the very end of the road, past Snowbird, up to the fee booth at Alta. Here's a driving map.
Trail Info
Distance: 7 miles round trip
Elevation gain: 1,880 ft
Time: 4-7 hours
Dog friendly? No dogs allowed in LCC
Kid friendly? Yes, older kids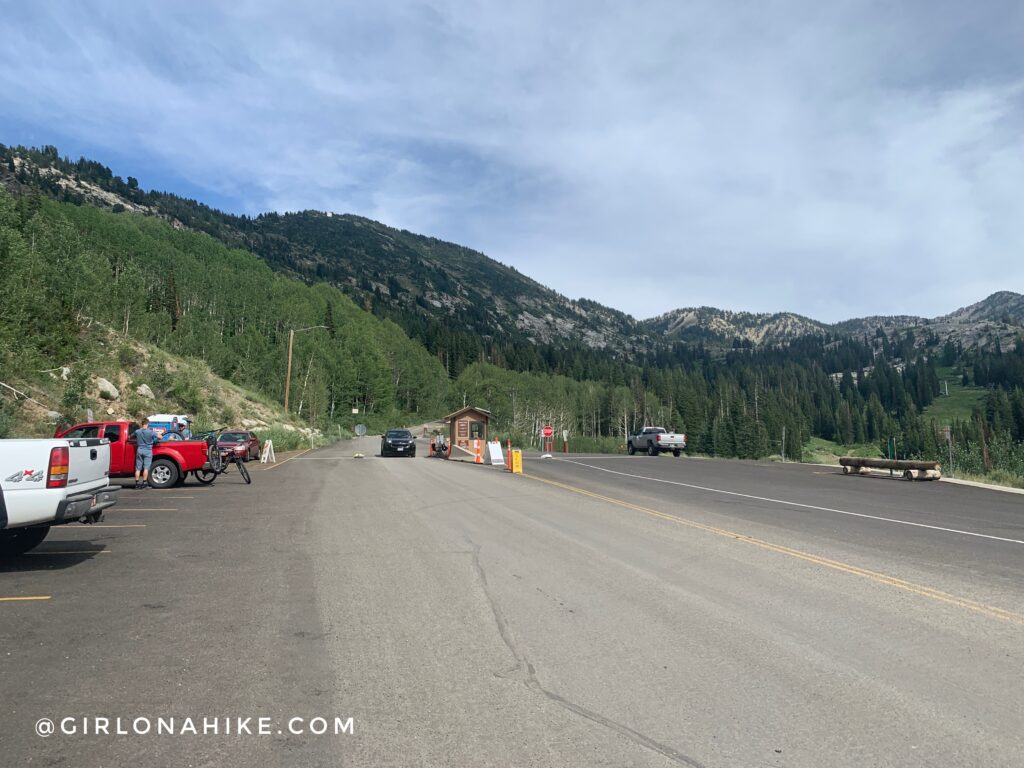 There are several ways to start this trail.
Pay $10 to park at the official Catherine Pass TH OR
Park for free just before the fee booth, but add on 3 miles (RT) of hiking.
We opted for free, and started at the fee booth, which is where my trail guide begins. Walk along the road or catch the official trail – they both meet up at the same place. We started out on the road.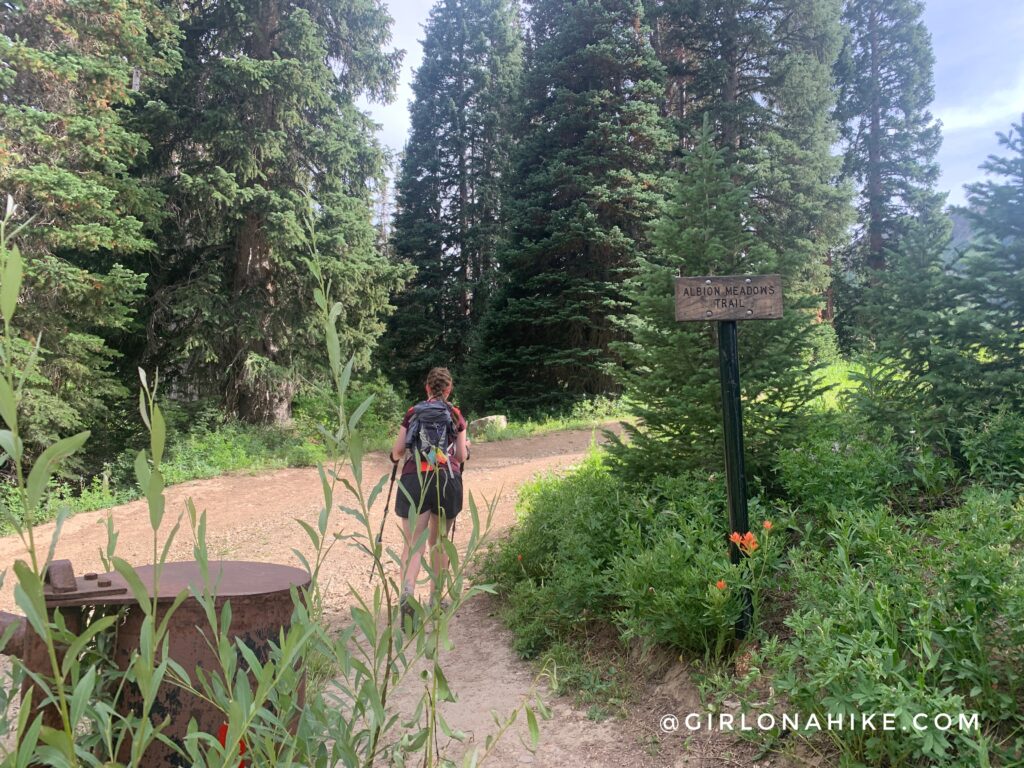 At 0.6 miles turn right, leave the road, and get on the Albion Basin trail.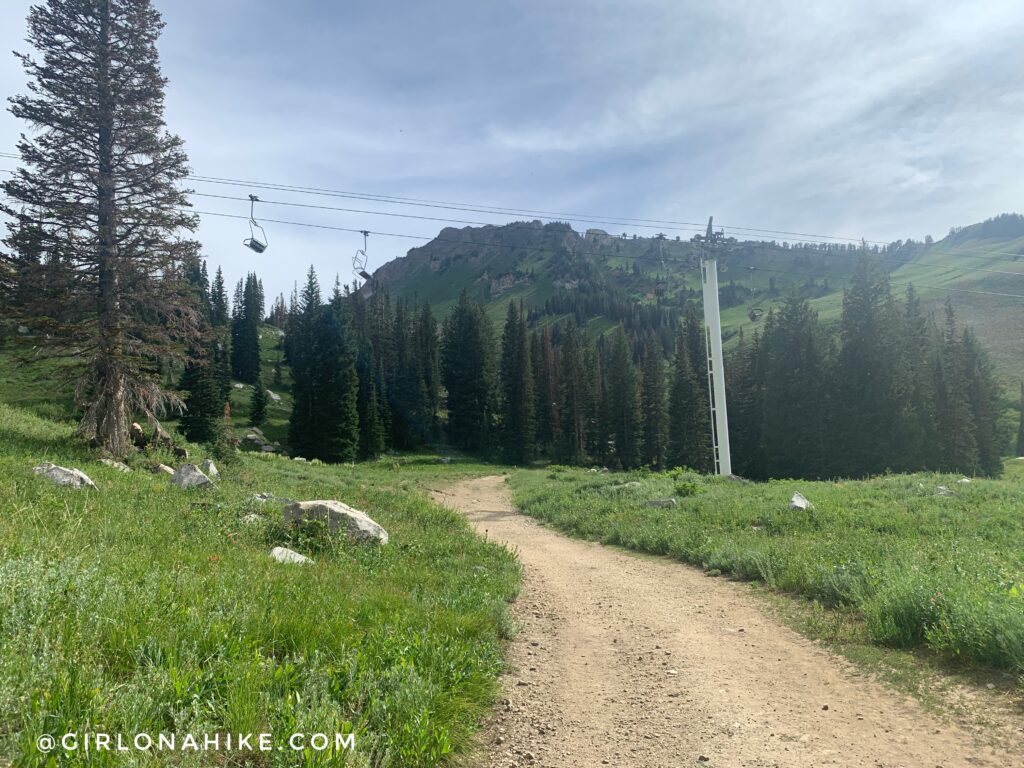 Hike under the ski lift.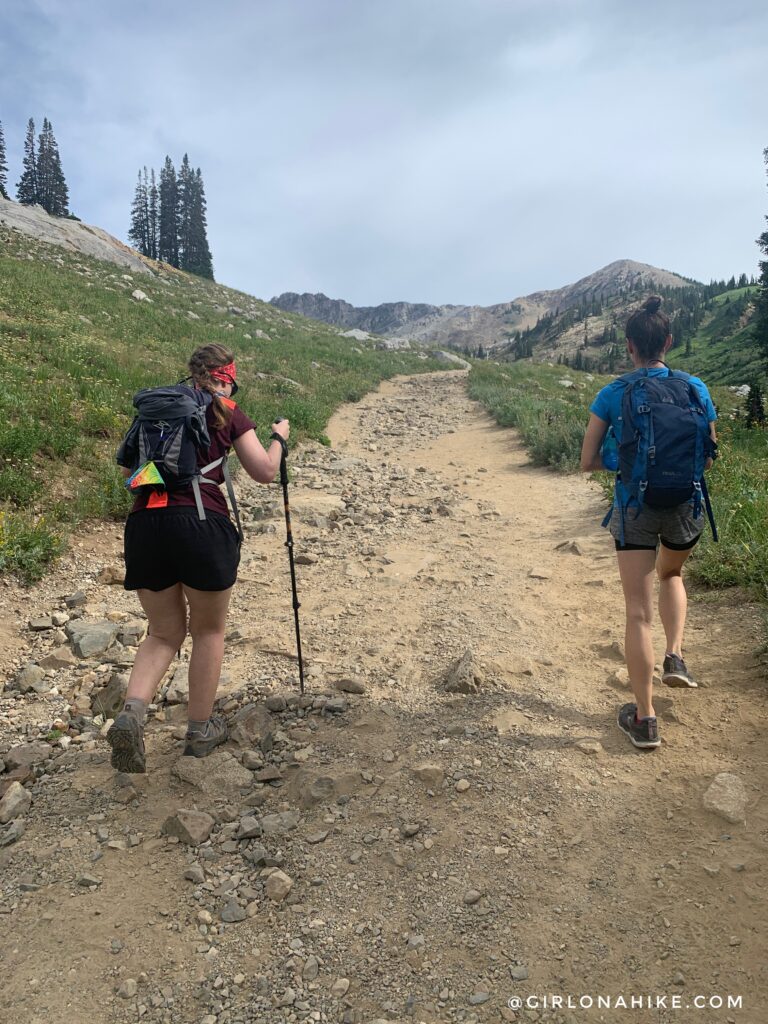 The trail starts to get really rocky and gains elevation.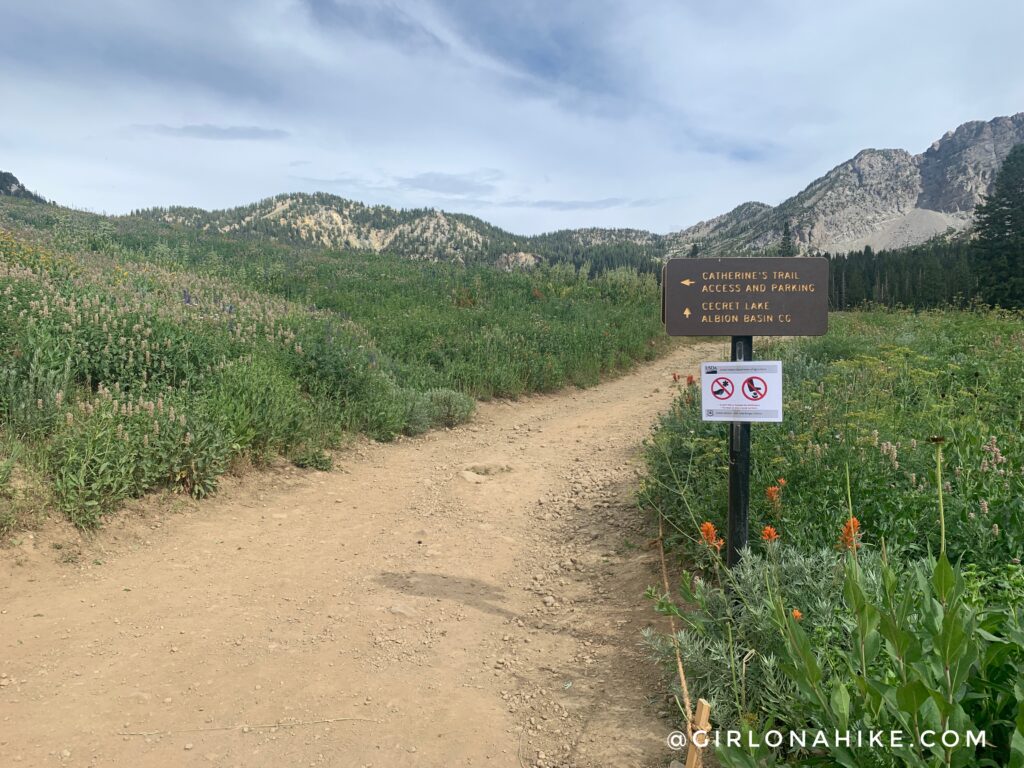 At 1.0 mile, turn left for Catherine Pass.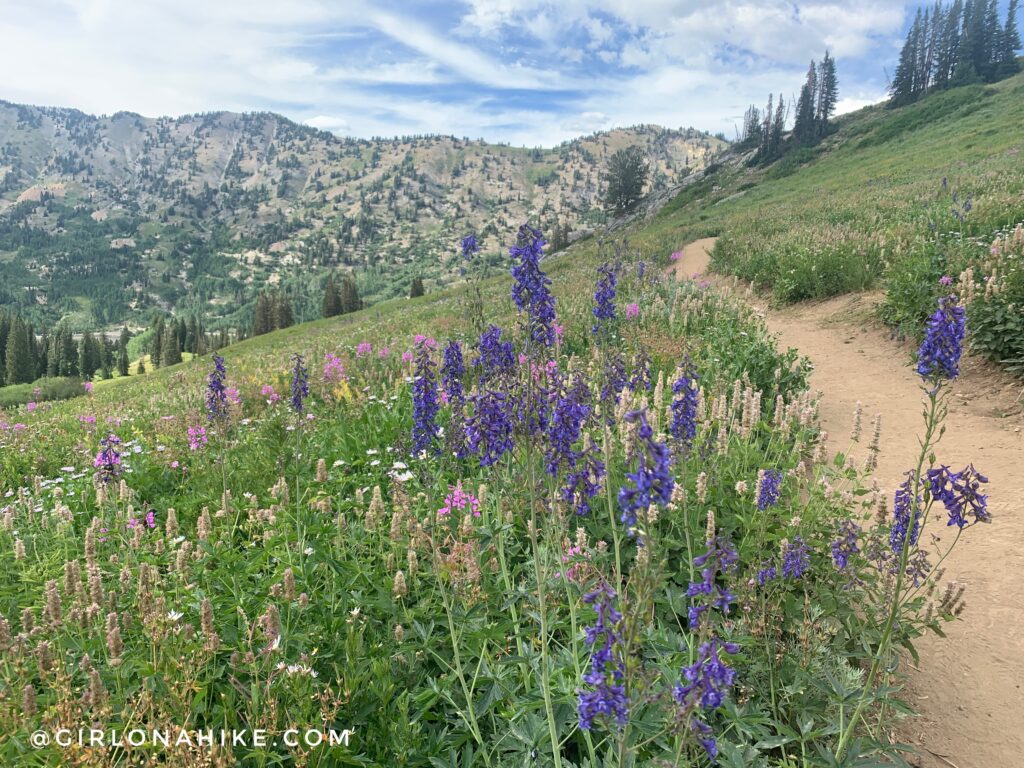 Work your way up a few switchbacks among beautiful flowers.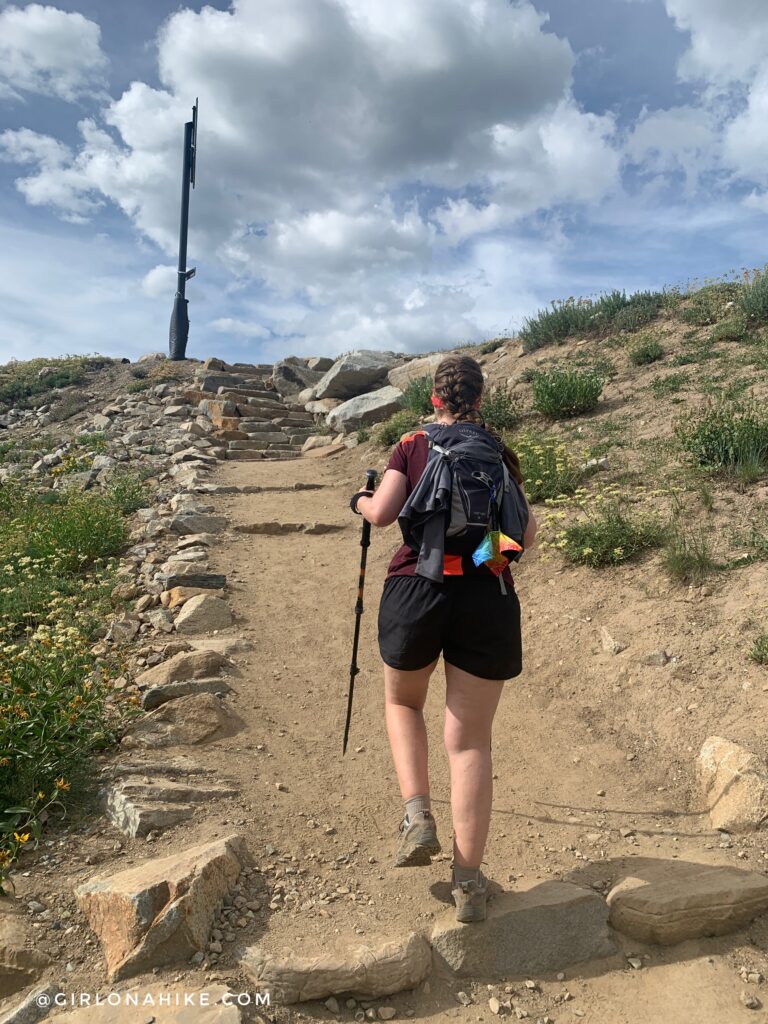 At 1.5 miles, turn left again for Catherine Pass, going up the stairs.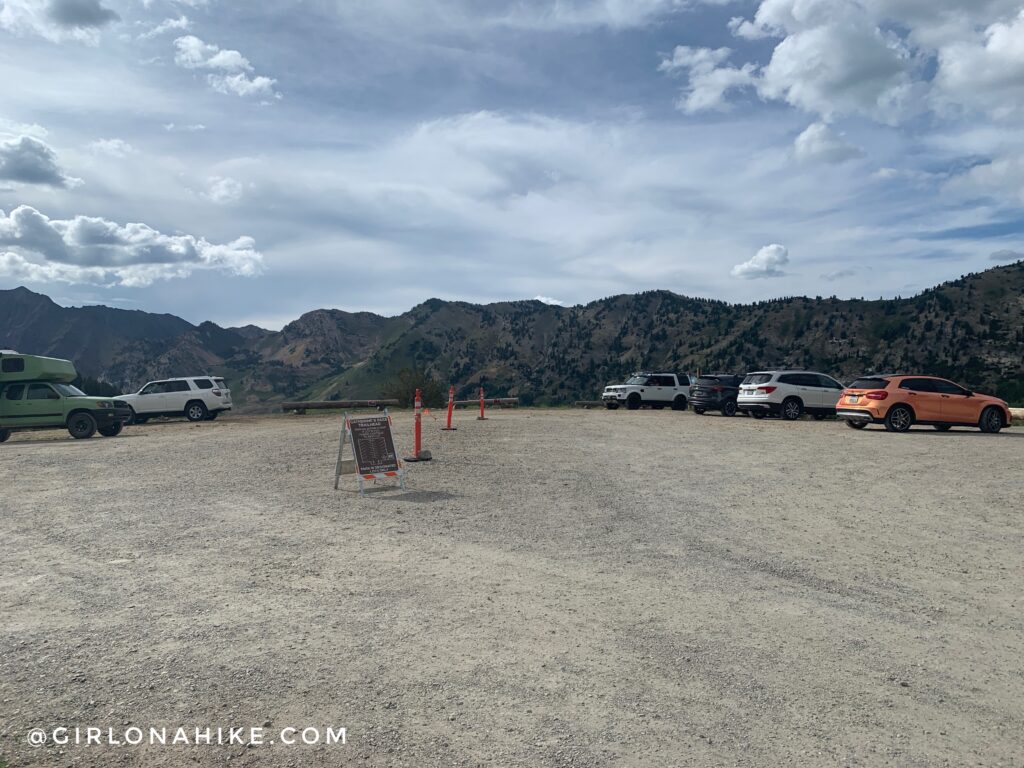 If you paid to park, this is where you will begin. It's a giant parking lot with port-a-potty's available.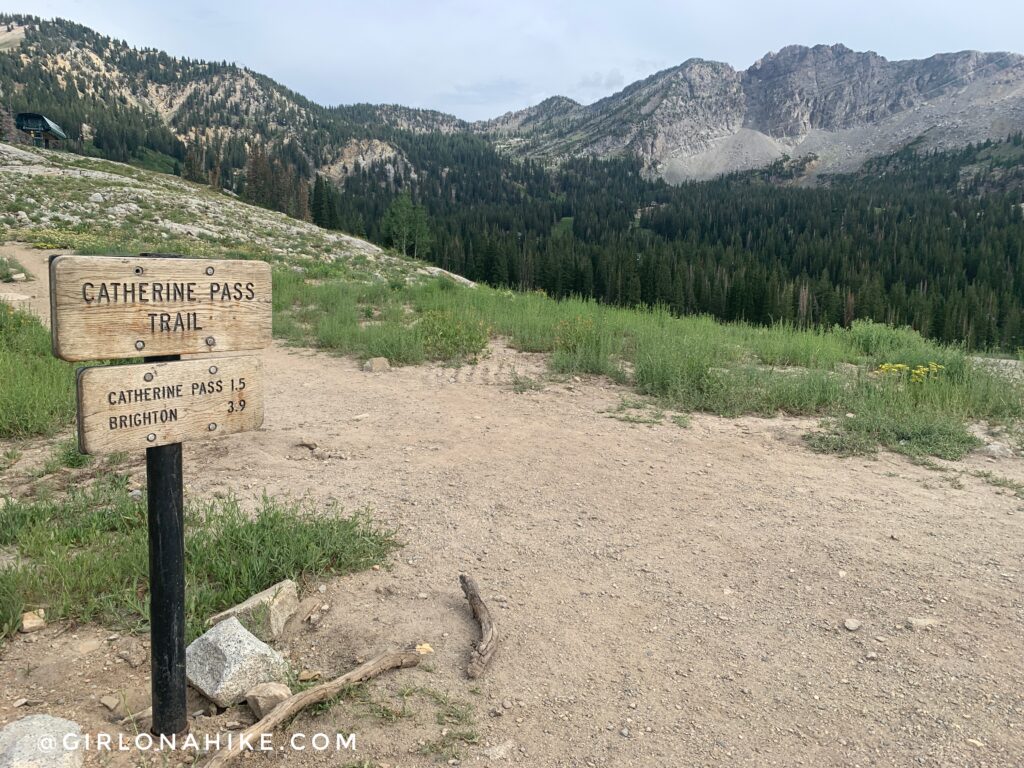 The trail continues across from the parking lot.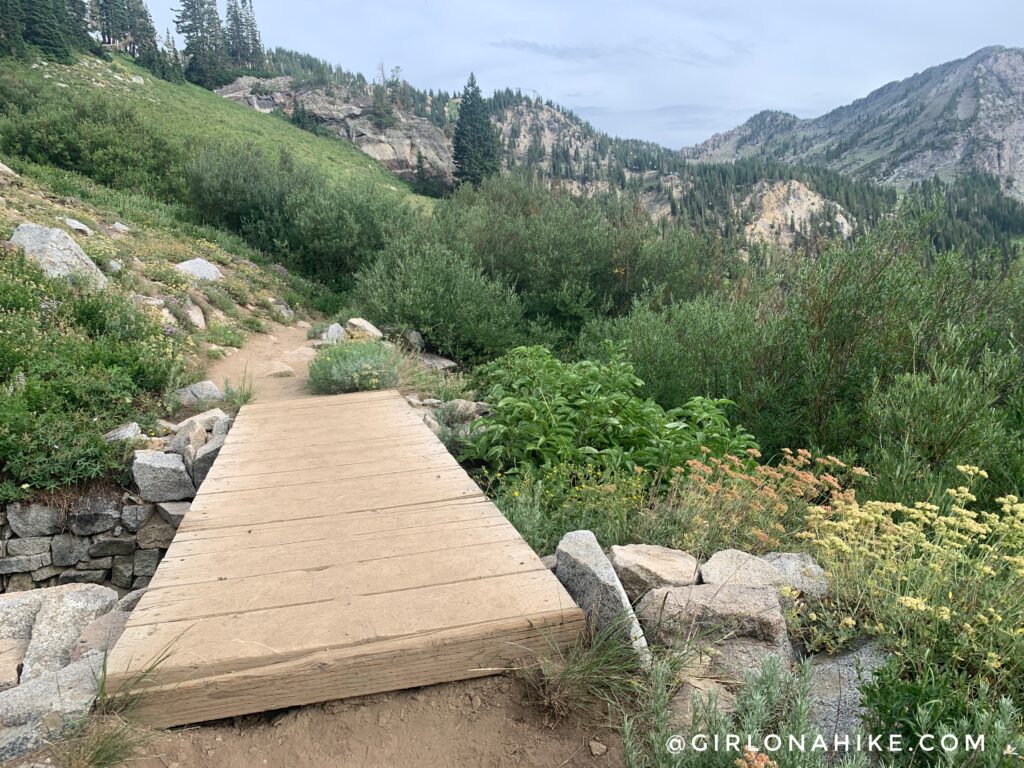 Cross the one and only bridge.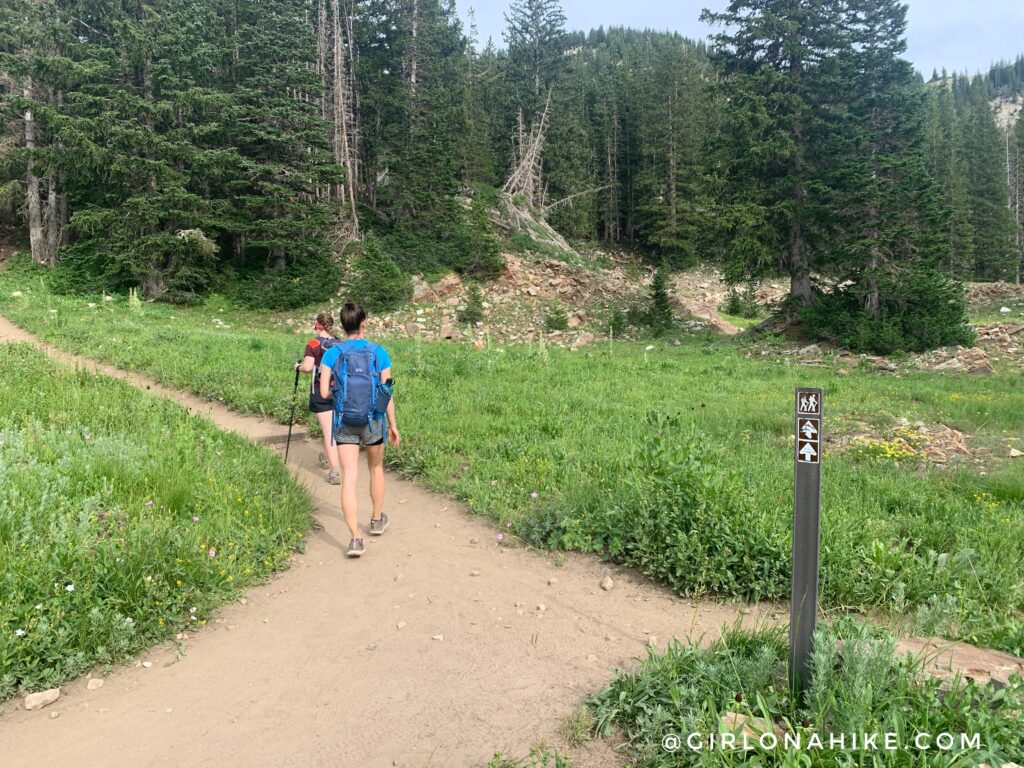 At 2.3 miles turn left again for the pass. You will hike up a very short, but steep hill.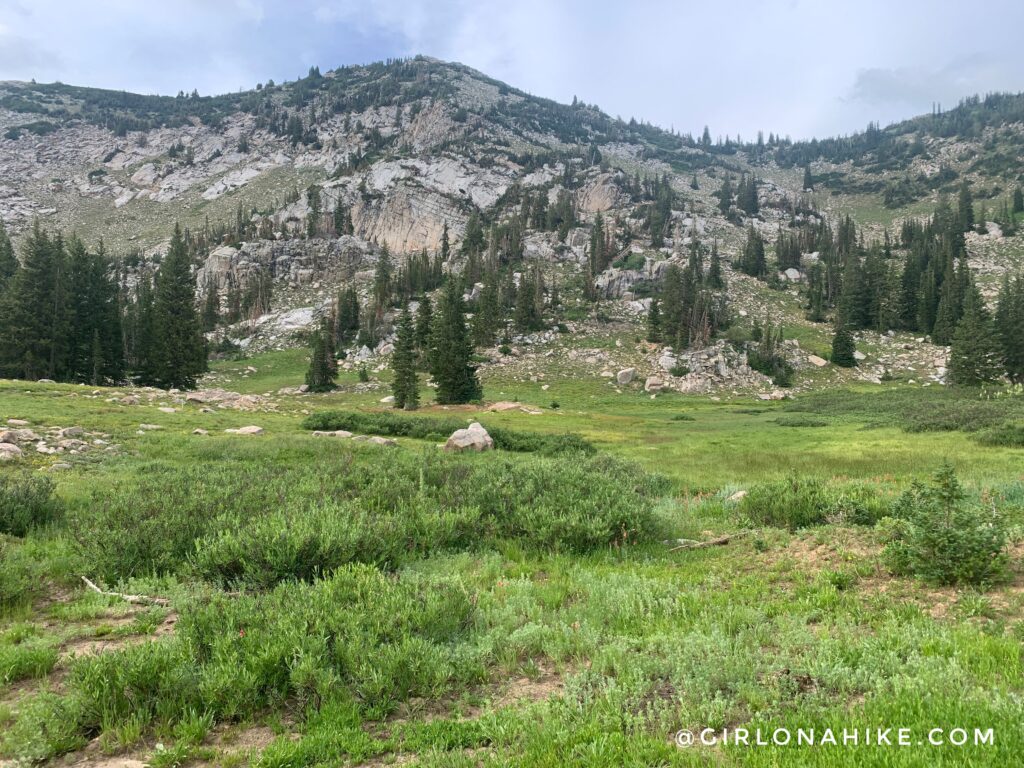 Reach the meadow, then hike up a few more switchbacks.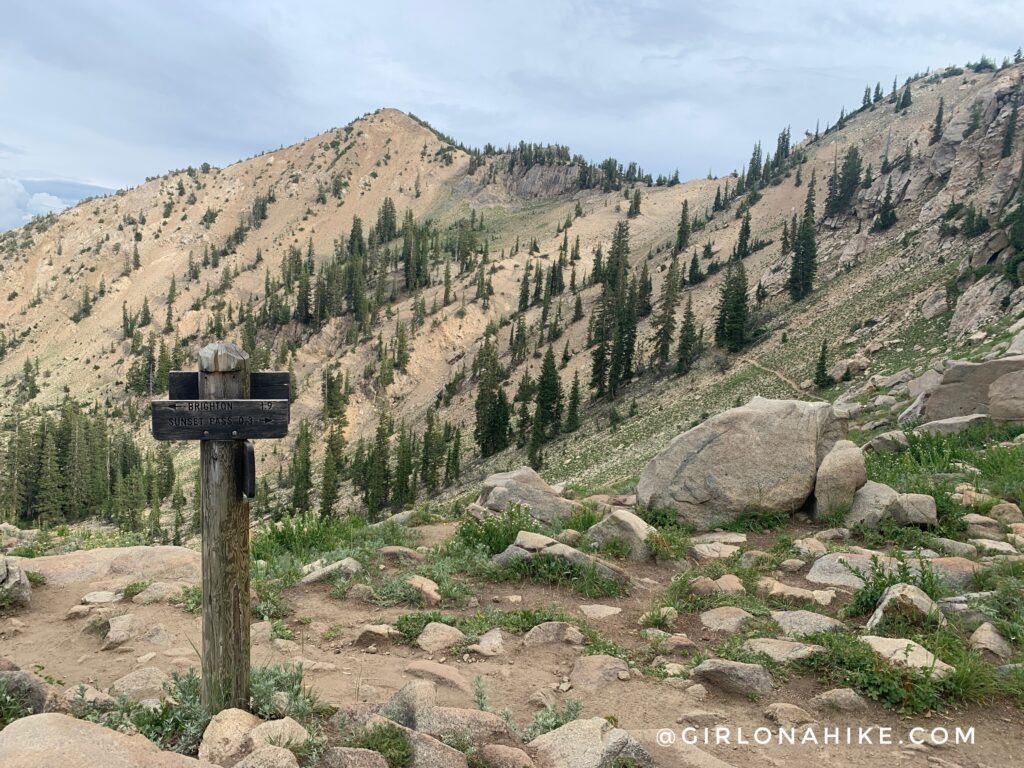 Reach Catherine Pass at 3 miles. You can now clearly see your destination straight ahead – Sunset Peak! Stay right and high. Do NOT take the lower trail you see cutting across the hill on the right.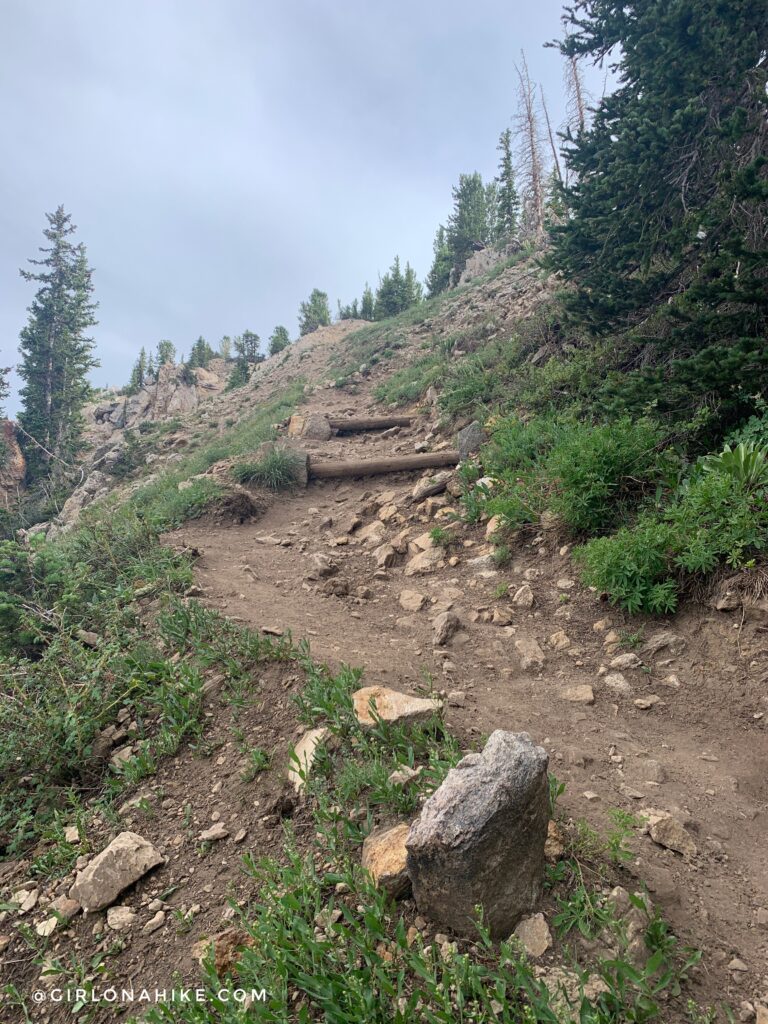 Staying high, continue to the ridge. It will wrap around the backside for a short time.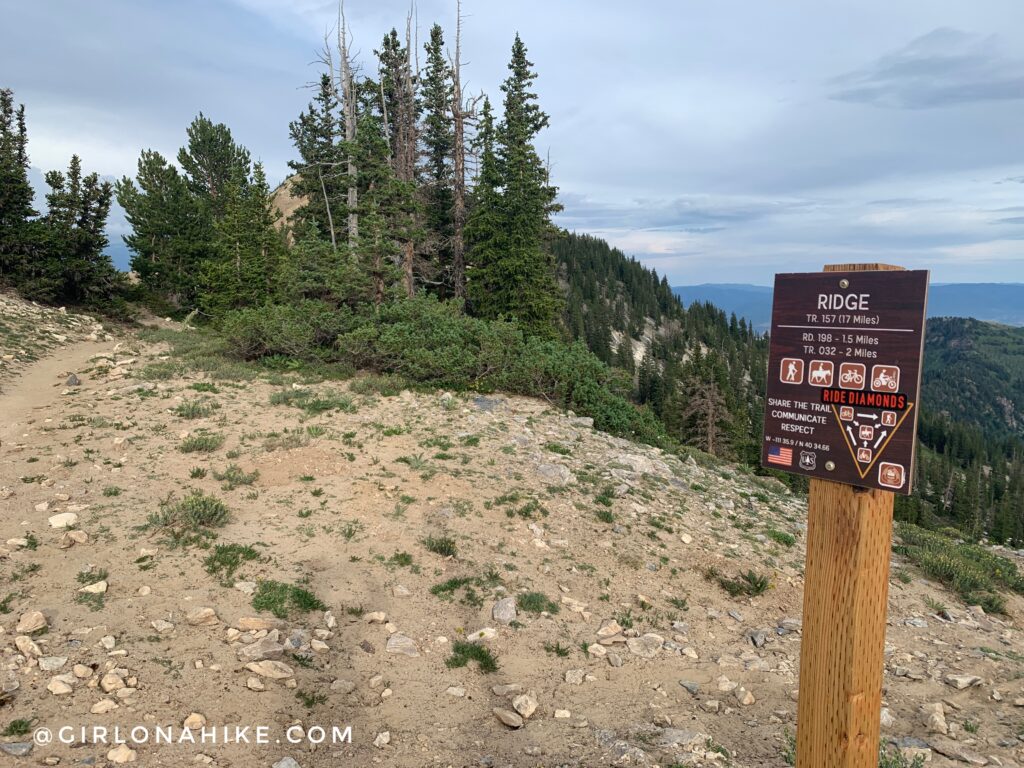 You'll hike through a very sandy section, then reach the GWT (Great Western Trail). Stay left again.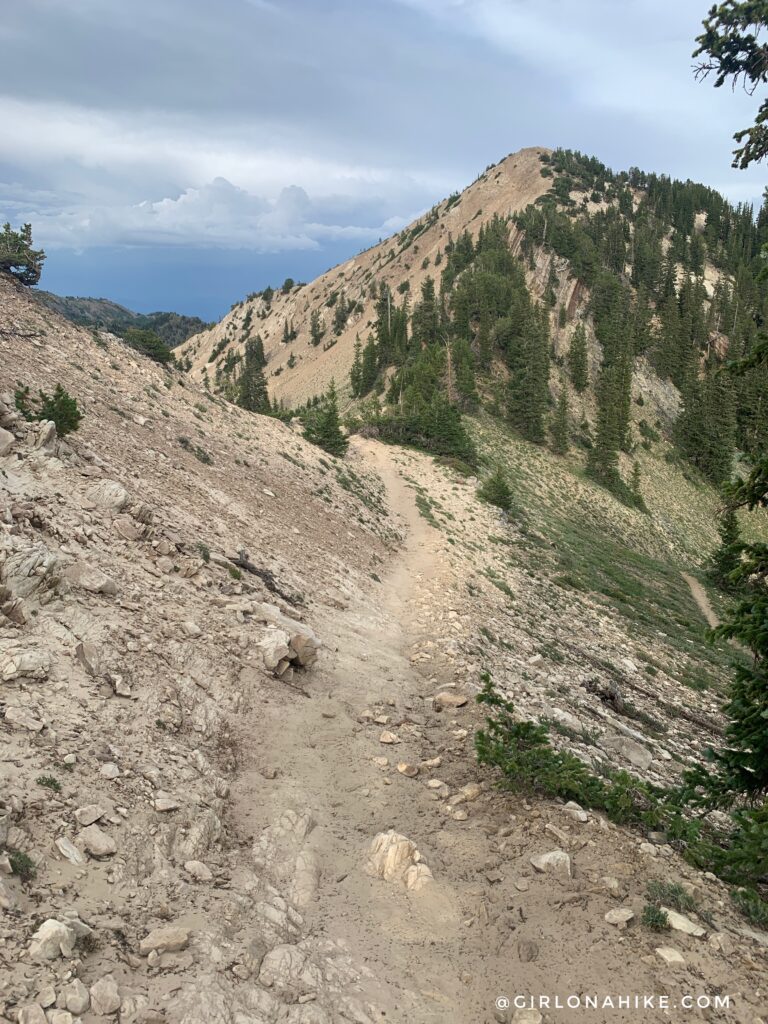 The trail drops slightly – a relief to the legs! You will see trails going in all directions – stay on the ridge and again, stay high.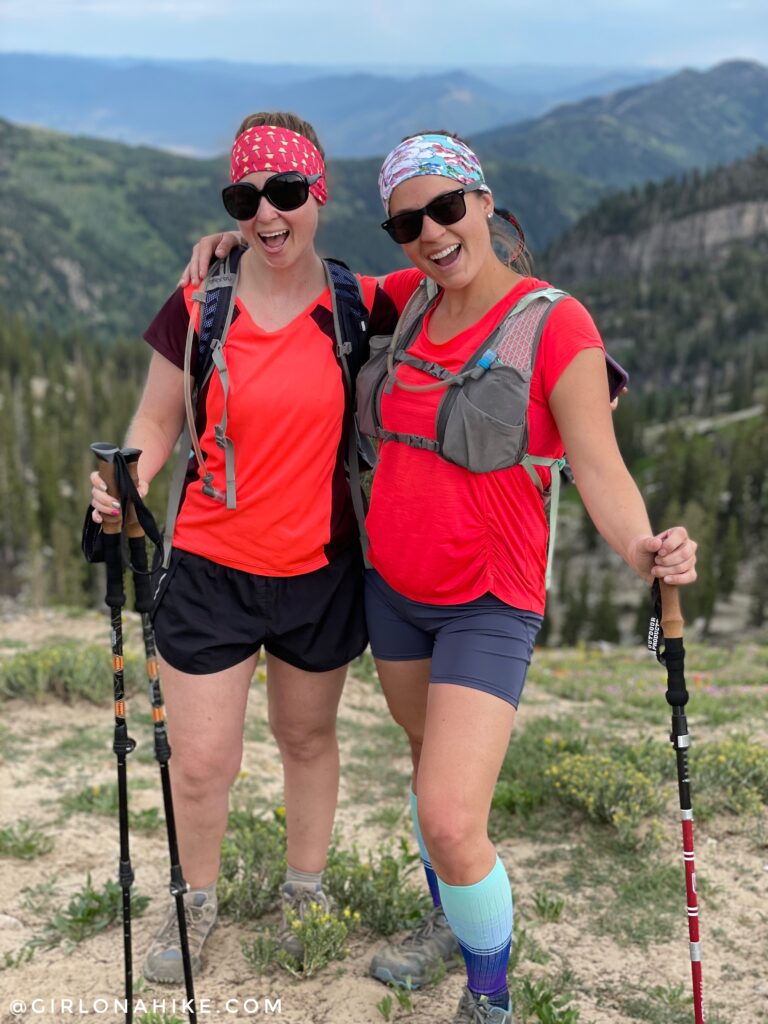 Girls night out!
Compression socks will help your legs recover so much faster! Check out my discount page to save 10% on Lily Trotters compression socks!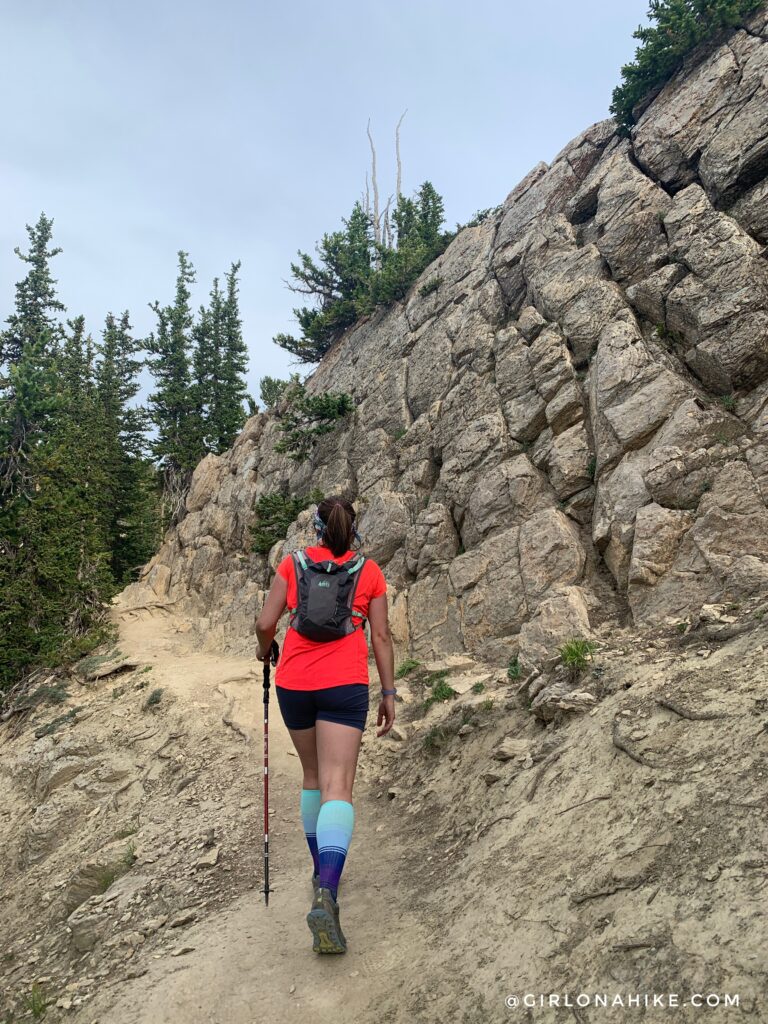 Following the main trail, you will then hike next to a tall-ish rock wall on your right.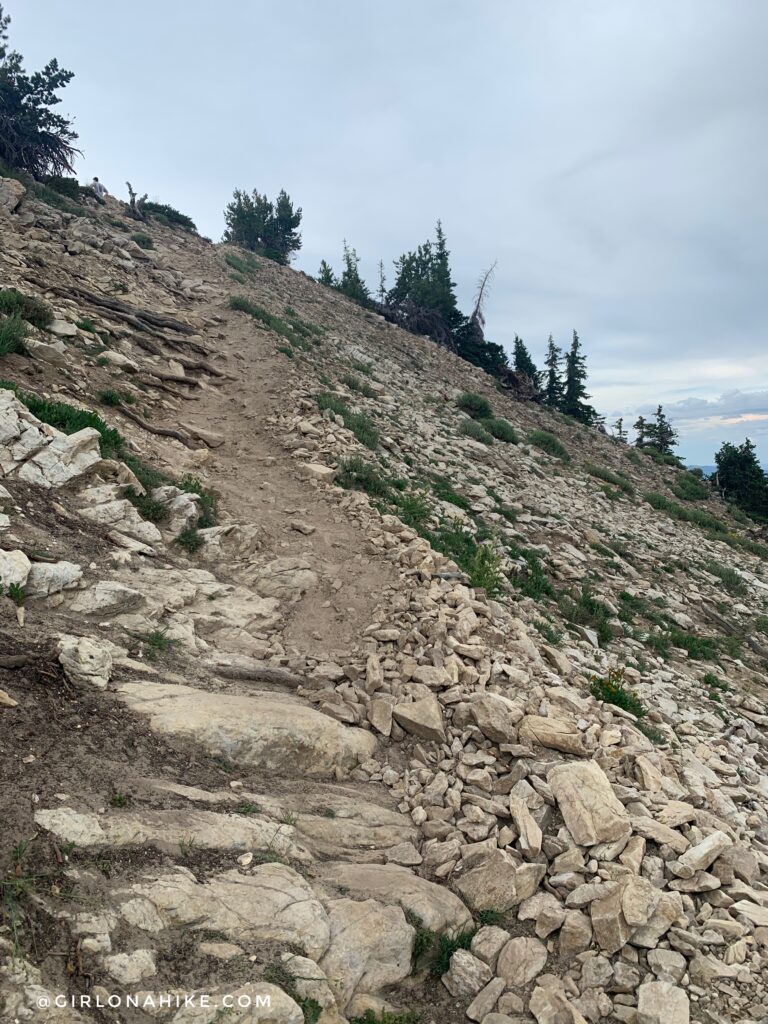 One last push to the summit!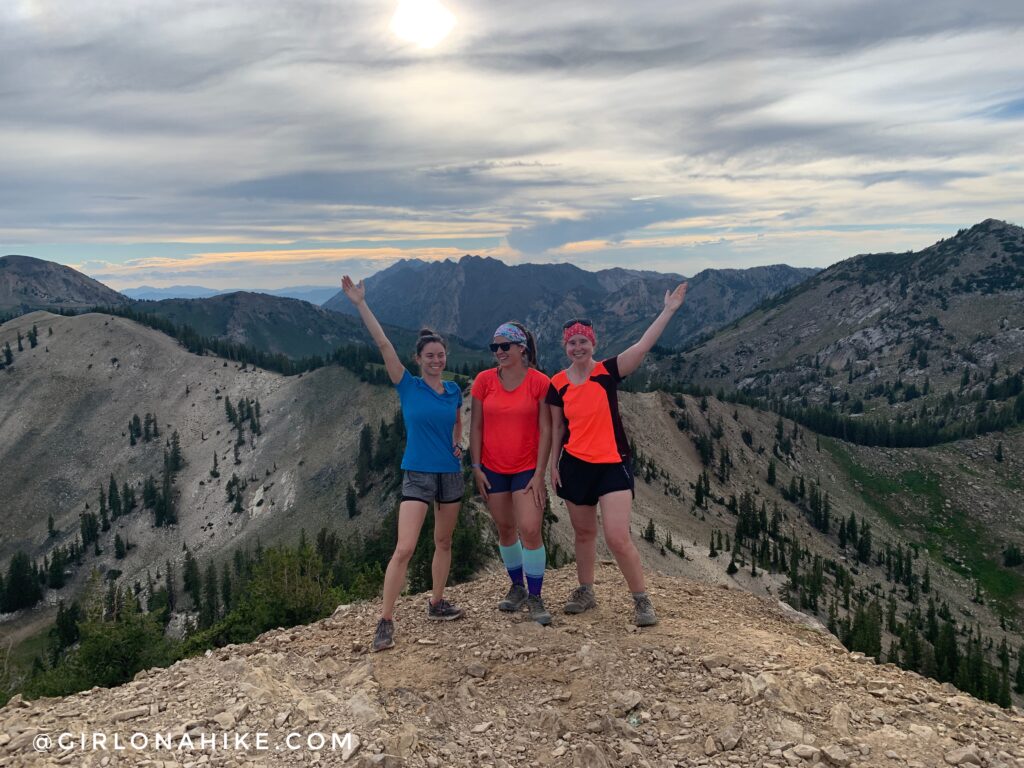 Whew, we made it! What a great leg workout. We started hiking at 5pm, and we were back to the cars by 8:45pm. We took several breaks and kept a very slow but consistent pace. It was also quite hot despite there being clouds. I highly recommend bringing a water bottle with electrolytes in it – it helped saves my muscles from cramping in hot & sweaty conditions. Check out my discount page to save 20% on Cure Hydration electrolytes (my favorite)!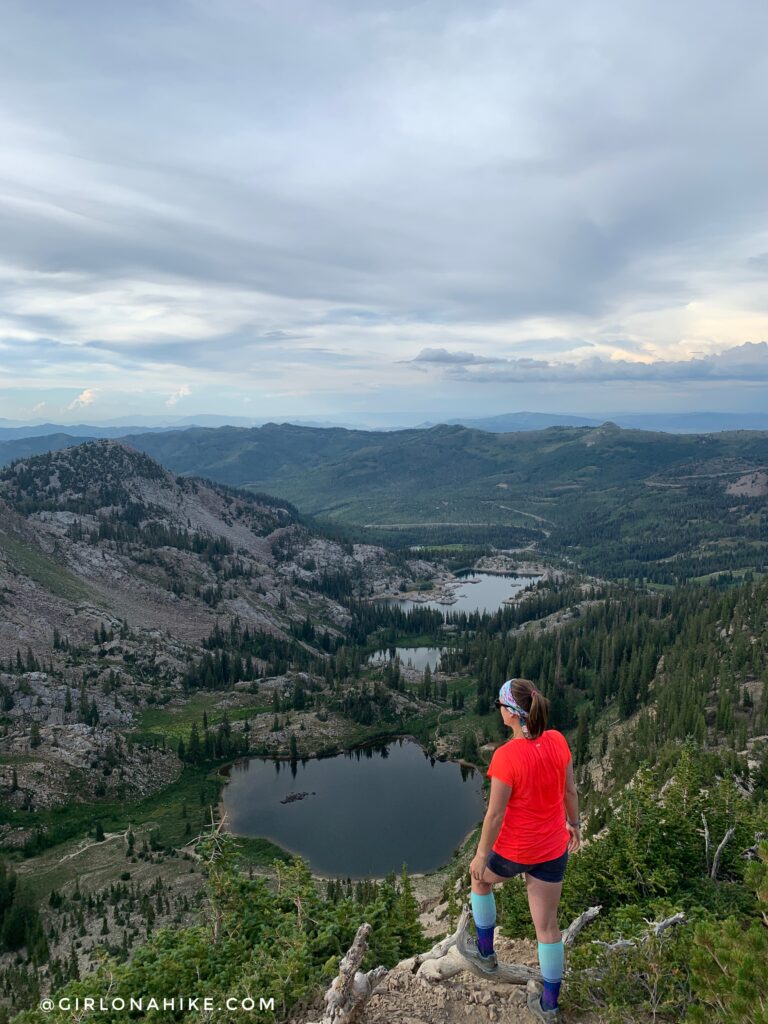 Sunset Peak looking down to Lake Mary, Martha, & Catherine. If you hiked to Sunset Peak via Brighton you would pass all those lakes.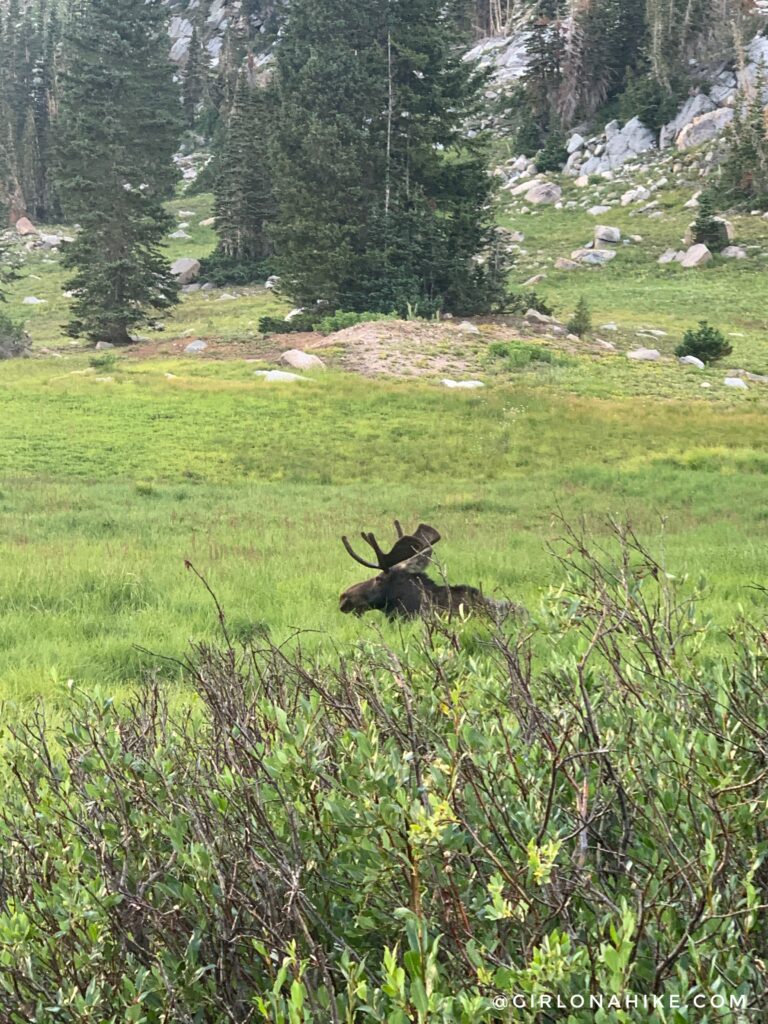 If you are lucky you might see moose too!
Trail Map
My track via Gaia GPS – the best tracking app! Get your app here for a discount.
Recommended Gear
Recommended Hike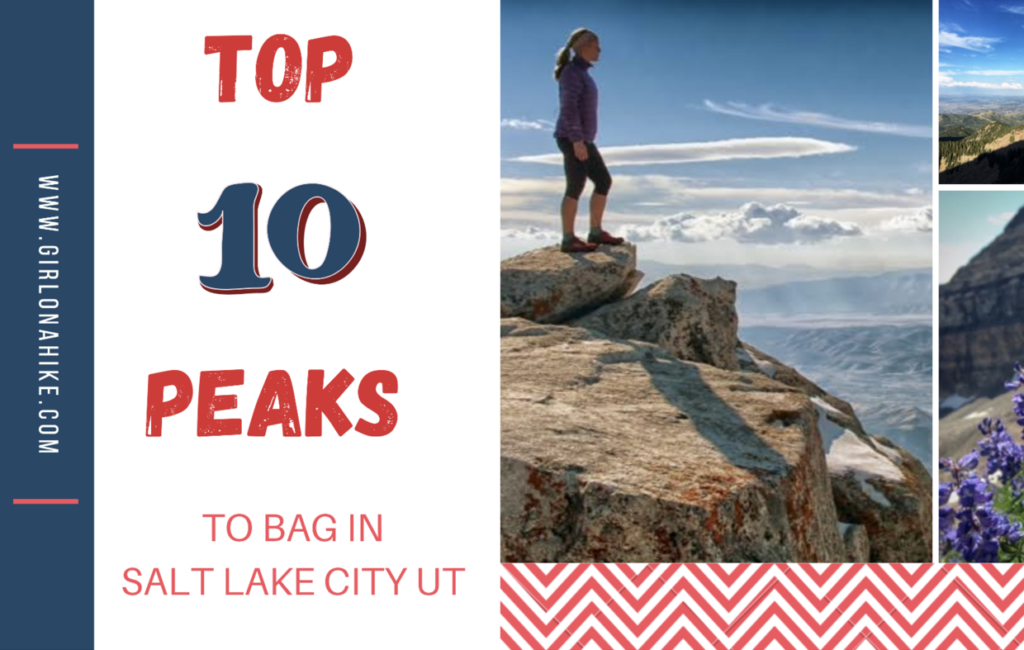 Save me on Pinterest!