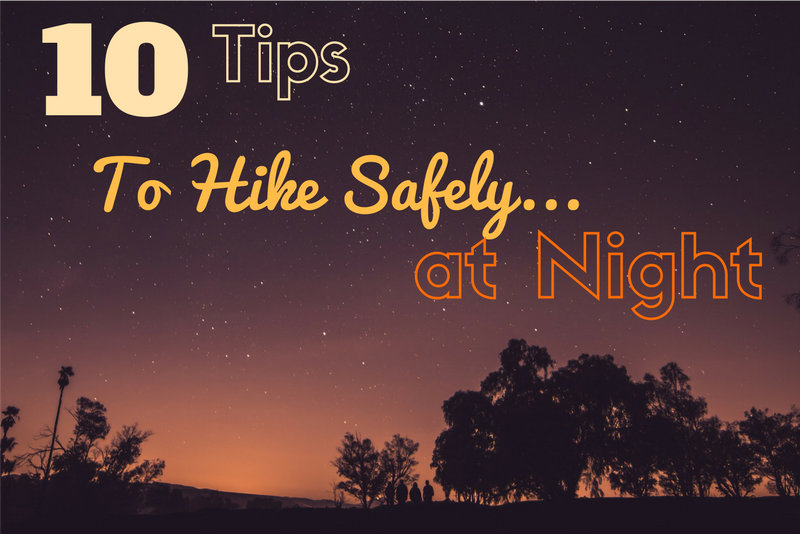 10 Tips to Hike Safely at Night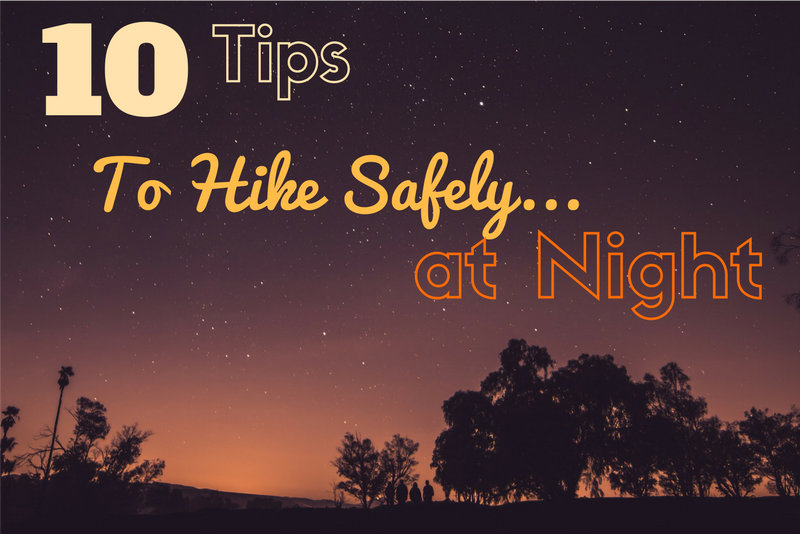 Hiking at night offers a much different experience of your favorite trail compared to hiking in daylight. You start to hear sounds, see shadows, the trail might look different, and you may feel like someone, or something, is following you. Getting use to hiking at night takes some practice, and also requires a little preparedness. Whether you planned on hiking at night, or perhaps your 3 mile hike turned into a 10 mile hike, use these 10 Tips to Hike Safely at Night!
10 Tips to Hike Safely at Night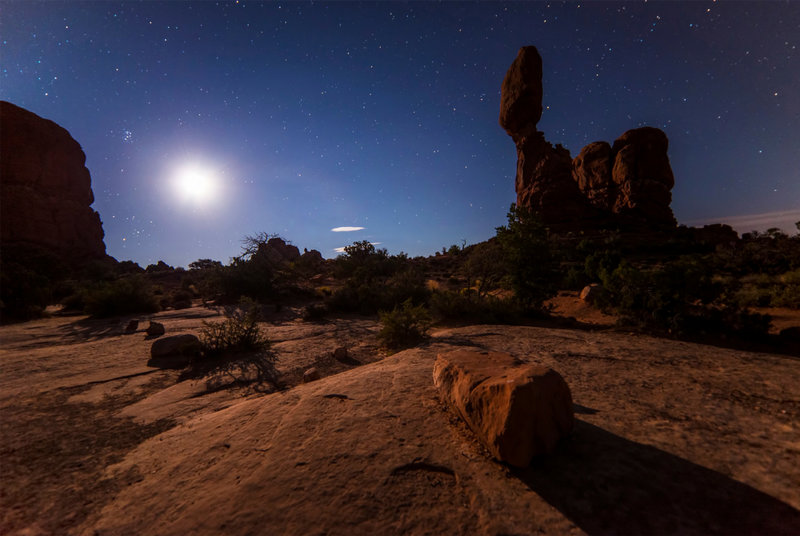 1. Hike on a full moon

A full moon helps aid natural light to your night hike. You'd be surprised just how much a full moon can not only illuminate the trail but also make your surroundings appear much different compared to daylight.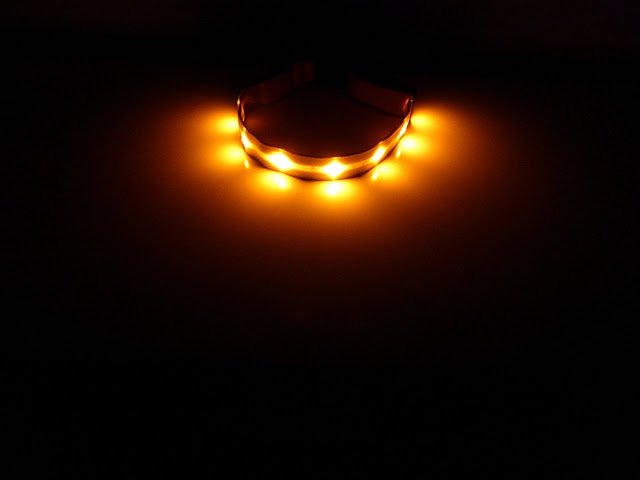 2. If you hike with your dog, have them wear a collar light.

I highly recommend a

Dog Collar Light

! These collar light keep our furry kiddos seen, safe, and protected especially at night from other hikers and cars if you are near a road. You can even use these for walks around the neighborhood at night. My favorite kind is this collar style, which is really easy to see at night, are super bright and colorful, and re-charge via USB.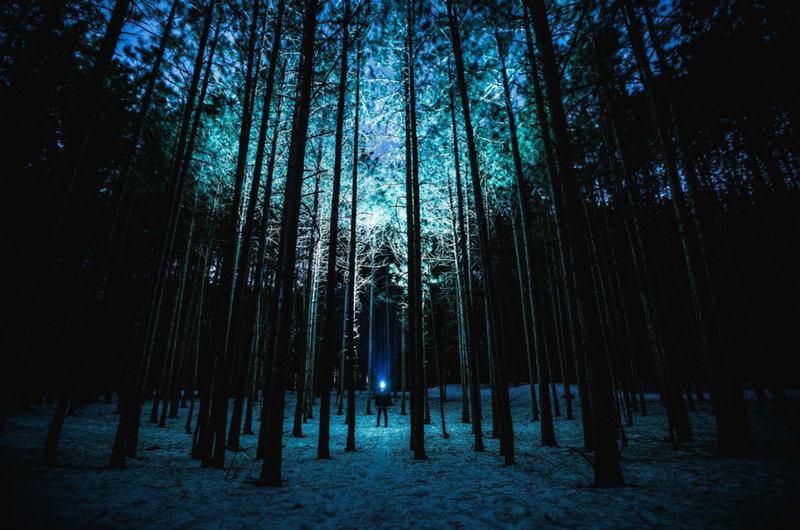 4. Have a good working headlight with extra batteries

Several times I have gone hiking at sunset, only to find that my headlight died. I quickly learned my lesson to keep extra batteries in my pack, whether it's for myself or a friend. If you have a USB re-chargeable headlight, keep a portable charger & cord in your pack at all times as well. I use the

Goal Zero Flip Charger

now, and it works great for one full charge on your headlight or phone.  Make sure you have the correct cord as well – I bought this

3 pack

and placed a cord in my day pack, my backpack, and in my car so I would have one anywhere I went.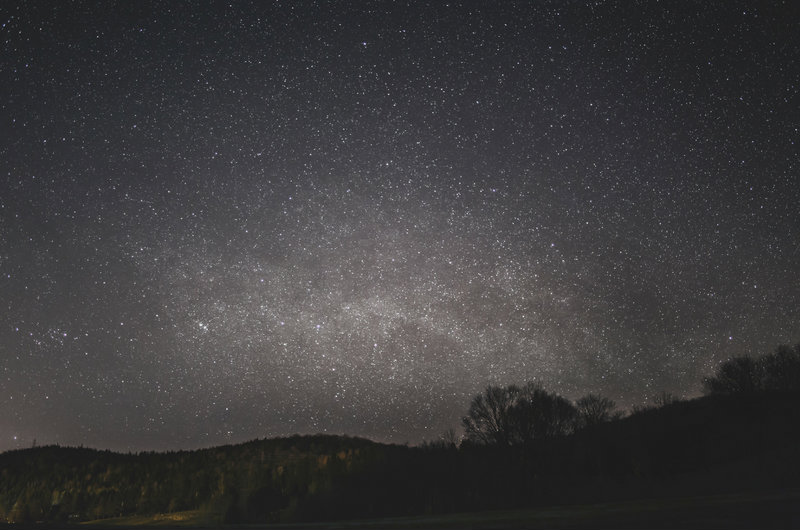 4. Stay on Popular Trails

Don't attempt a trail you've never done before for the first time in the dark. Make sure you pick a popular trail in case something happens to you or your dog, and you won't get lost as easily.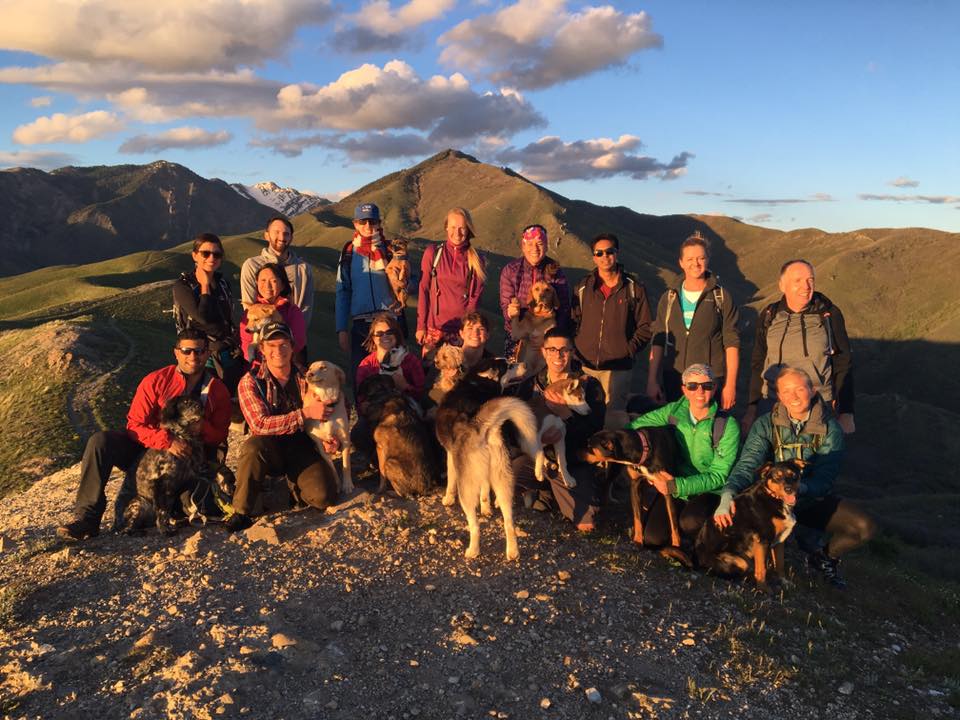 5. Hike with friends
I rarely hike alone in the dark, and even then, I will bring my dog. The best way (and most fun!) to hike in the dark is with friends. Not only will the conversation keep your mind of what could happen, you get to enjoy your time on the trails with friends. I feel much safer with my group – safety in numbers!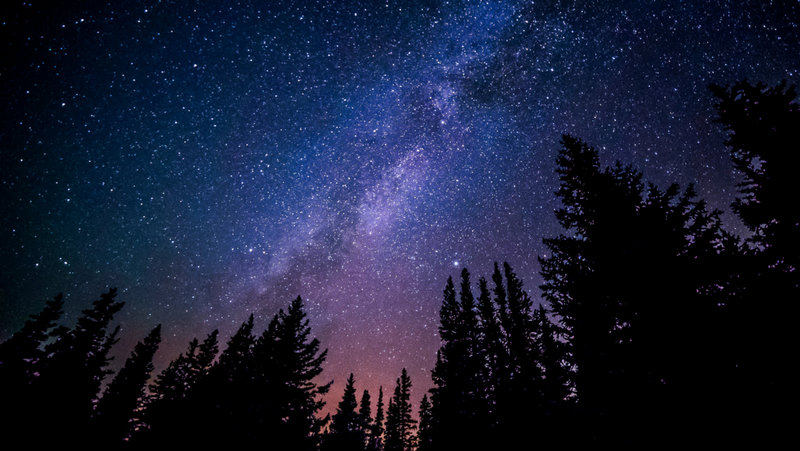 6. Hike a trail you've already done before

Though you may have done a certain hike in the daylight before, trails can look vastly different at night. I suggest doing a hike at least twice before attempting it in the dark. Trails can look different from season to season, and you should feel comfortable with all the trail splits. Know your terrain, and know how to read maps as well. I use the Gaia GPS app and it has saved my butt a few times because it works without service. You can download maps onto your phone, track your route, place GPS coordinates, and create way points all before you head out on your hike.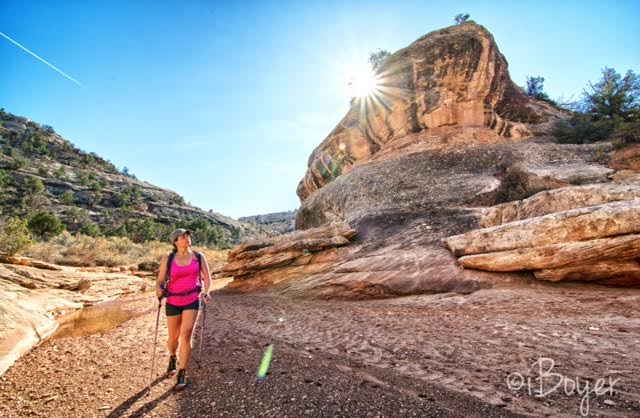 7. Bring plenty of food & water

Expect the worst case scenario – bring at least 2 liters of water plus enough food to last you for a few hours no matter how long your night hike is. I've pretty much made all the newbie mistakes and didn't bring enough food or thought we were doing a much shorter hike than we ended up doing so I only brought one snack bar. I don't know about you but I definitely get hangry after a few hours without food. I now keep a few

packets of peanut butter

in my pack all the time. You can find these peanut butter packets at any local health food store – Wild Friends and Justin's Peanut Butter are my two favorites. Just make sure you check the expiration date of whatever snack you keep in your pack for a long time.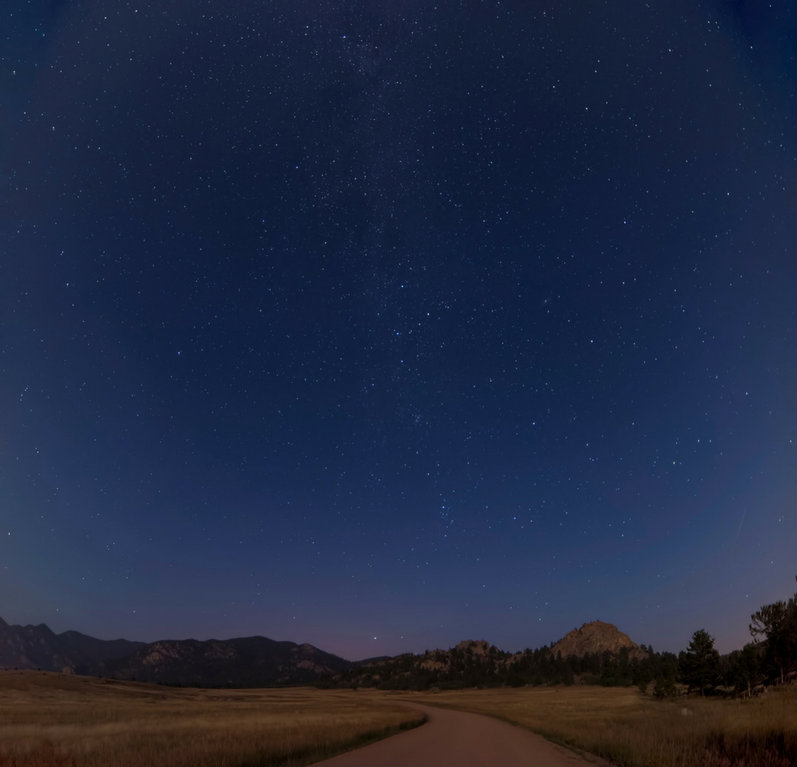 8. Don't be in a rush

Don't be in a rush to finish your hike or reach your destination. When people get overly worked up, stress level increases and it can make for a very frustrating and intense hike. Hiking at night can elevate your senses, might make you hear things that aren't there or make you feel like you should run to get somewhere faster, to you know, escape the coyotes you thought you heard a mile back. Start at a reasonable time, and if you feel like you won't make it on time, turn around as soon as you feel like you might need to rush.
Another reason to not rush? Enjoy your view – whether its the night sky, the city lights, or forest, take it all in. Breathe. Be thankful you have this opportunity to see your favorite trail in a new light.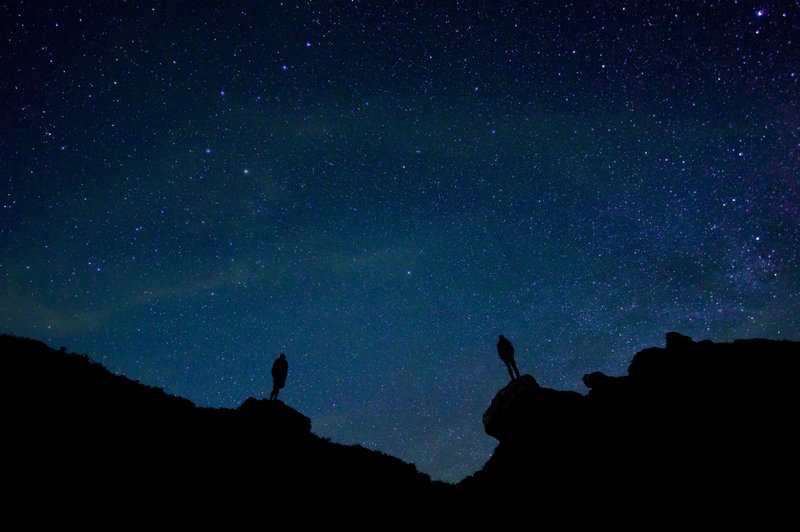 9. Bring extra layers

As soon as the sun drops below the horizon, the temperature starts to drop dramatically, especially in the desert. Depending on what time of year you will do a night hike, bring extra layers according to the temperatures. Even in summer I will bring at least a long sleeve shirt or really light summer puffy. In Winter I usually bring two pairs of gloves, an extra beanie, a heavier puffy, a shell, and extra long sleeve shirt. 

Read about

What to Wear While Hiking in Winter – For Women

.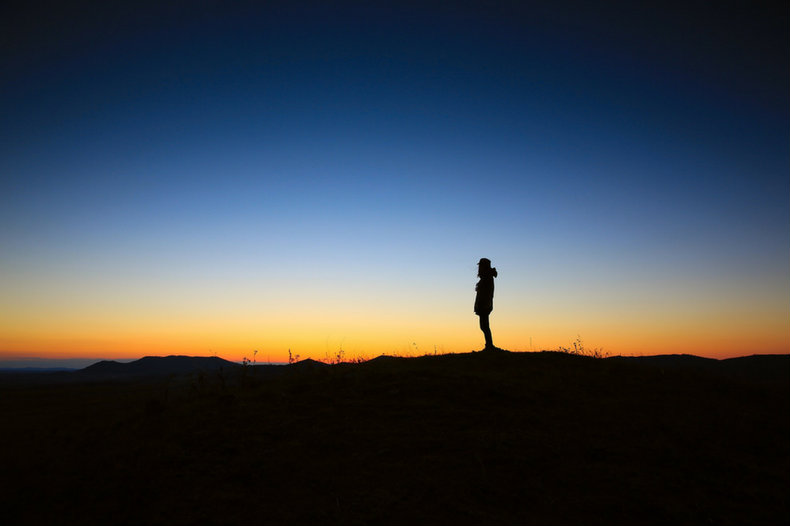 10. Wear a bell to make noise and alert other hikers and wildlife

When I hiked solo in Montana, I would always put a bear bell on myself and on my dogs collar. You can usually find them at craft stores or dollar stores and thread a piece of ribbon or string through it and attached it to your pack. Wearing a bell not only alerts wildlife that you are nearby, but also other hikers coming from another direction. Animals rarely want anything to do with hikers – hearing a bell lets them know they should protect their pack and home, not attack you. If you were really scared of animals or creepers attacking you, then getting bear or

mace spray

might make you feel more protected. In the 5 years that I lived in Montana, I never once had to use bear spray even though we would typically see an average of 5-7 bears per summer.
Recommended Gear

Save me on Pinterest!