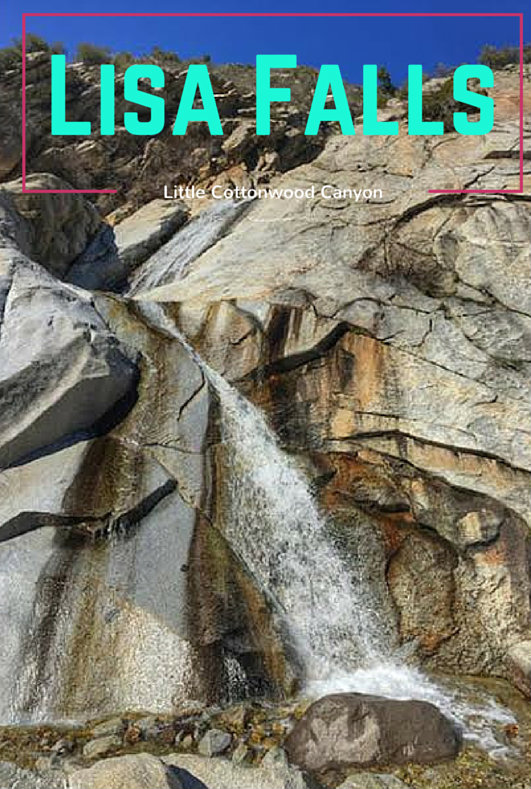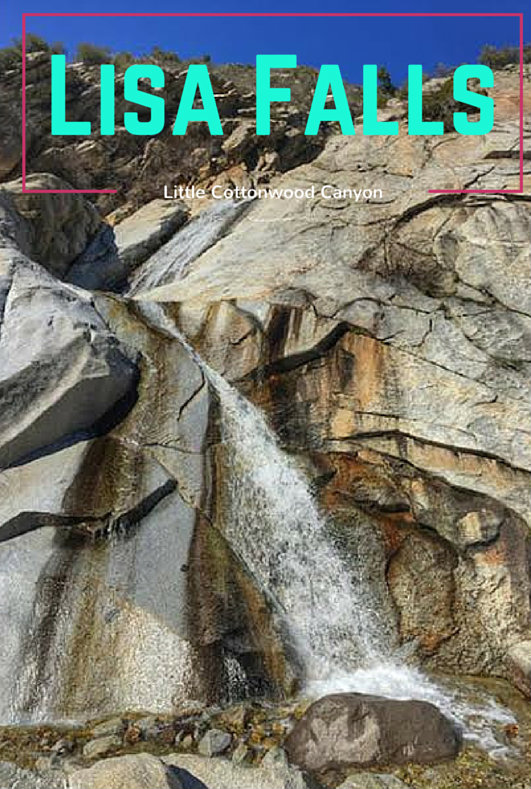 Lisa Falls is another super easy waterfall to reach, and is great for kids.
About
Yesterday my friend and I skied at Alta for the last time of the season, and afterwards, I took this detour and finally made the quick jaunt up to Lisa Falls. I had plenty of daylight, no where to be until the evening, and it was just me. I knew it was short, but didn't realize just how short. I timed myself to see how long it took to reach the falls. A mere 3 minutes later – BAM! Lisa Falls was right there. A beautiful two layer cascade of spring run off. The best time to visit is when the snow is melting, around April, and would be a great "destination" hike for visitors/family looking for a scenic, easy walk.
Directions
From the mouth of Little Cottonwood Canyon drive 2.8 miles to a pullout on the left (North) side of the canyon. This is on a bend with yellow arrows between mile marker 6 & 7. If parking is full here, you can park on the South side of the road, but be careful crossing this popular road.
Trail Info
Distance: 0.10 miles one way
Elevation gain: 122 ft
Time: 5 minutes – 1 hour depending on how long you hang out at Lisa Falls
Dog friendly? No, this is in LCC which follows watershed rules
Kid friendly? Yes!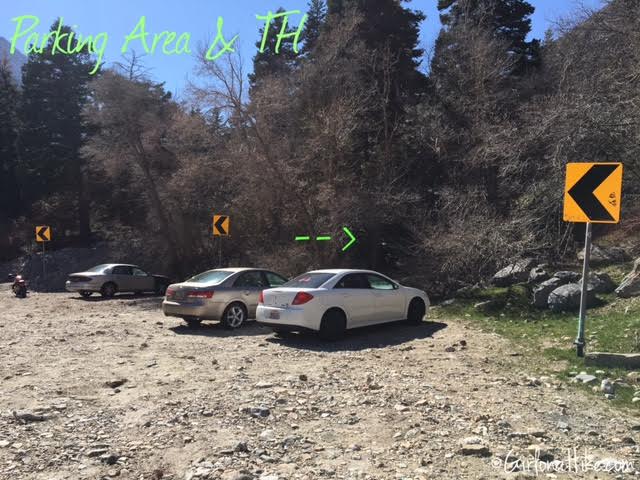 The parking area. The trail starts in between the two upper yellow arrows.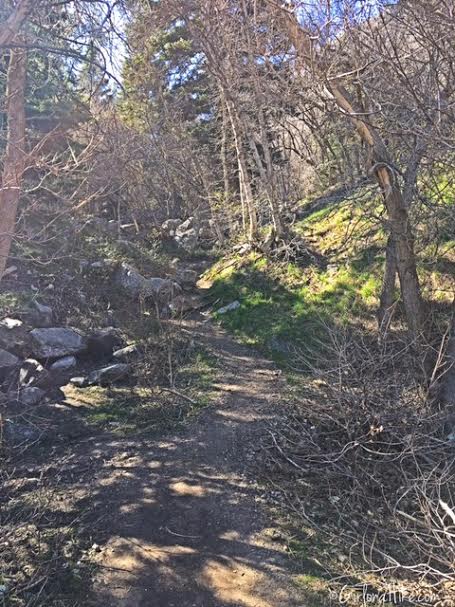 The trail is very well shaded.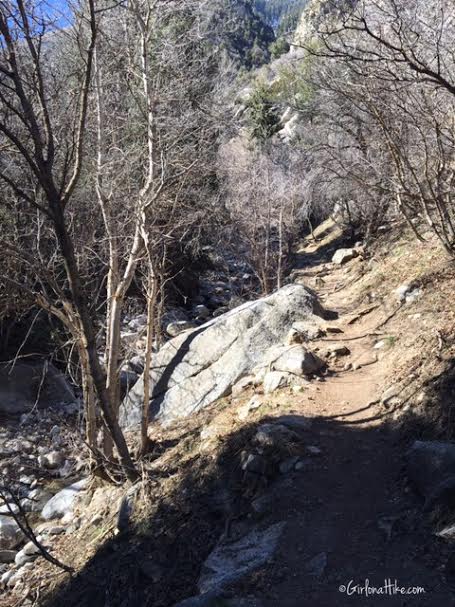 You will also be following a small stream on your left.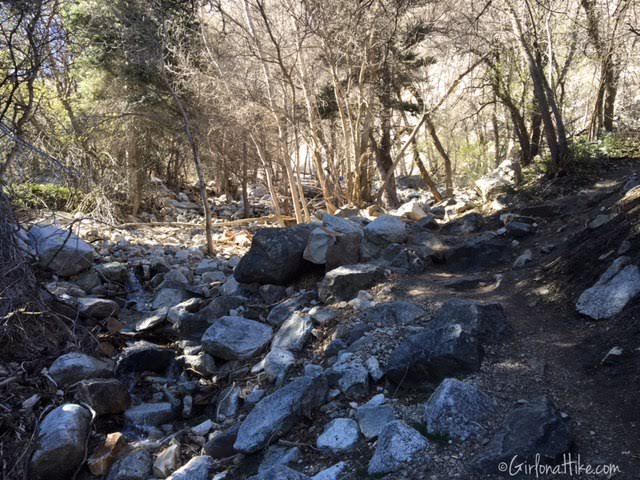 Parts of the trail begin to get rocky.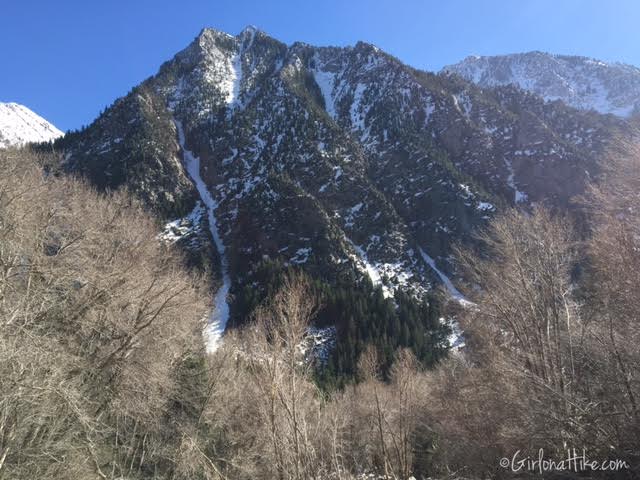 At Lisa Falls, if you look across the canyon you can really see the "Y Couloir" (pronounced cool-arr). My boyfriend is an excellent backcountry skier, and likes to ski down that white stripe (couloir) on the left when it's filled in. This is also apart of Thunder Ridge.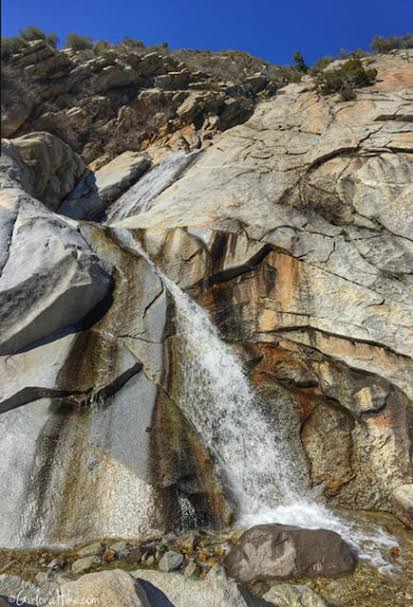 Lisa Falls
Trail Map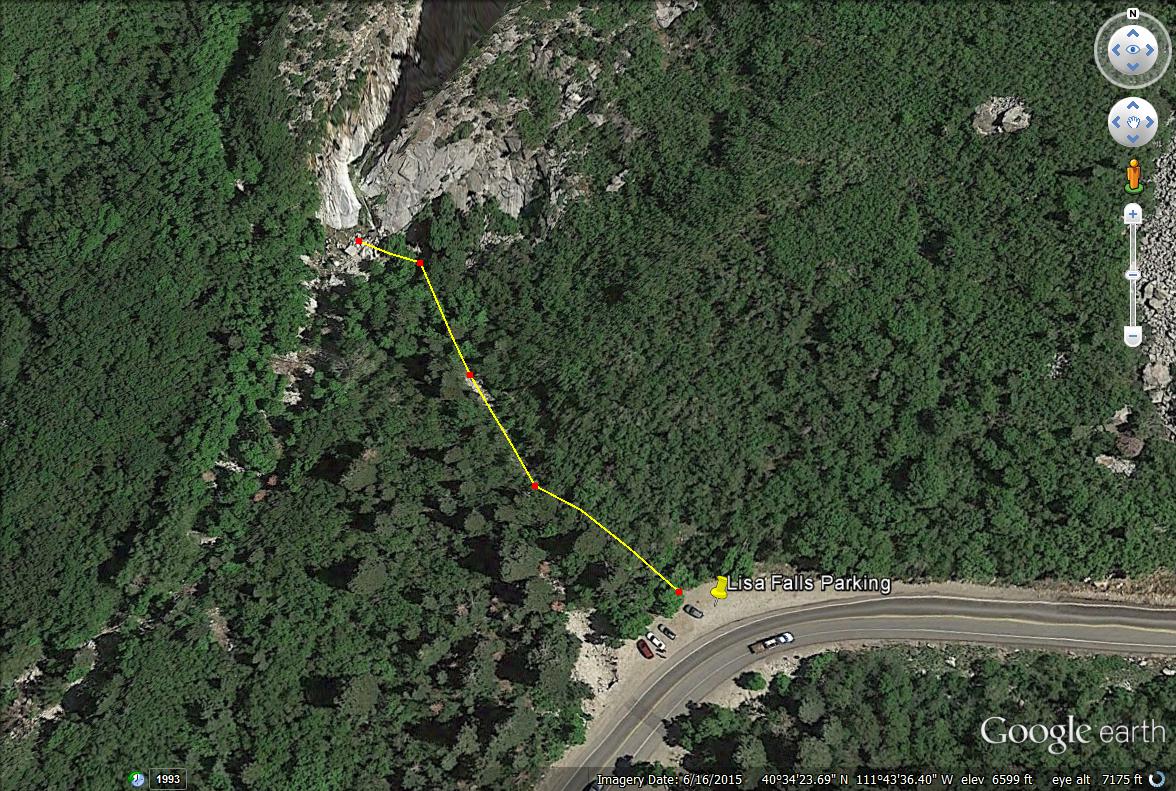 Save me on Pinterest!