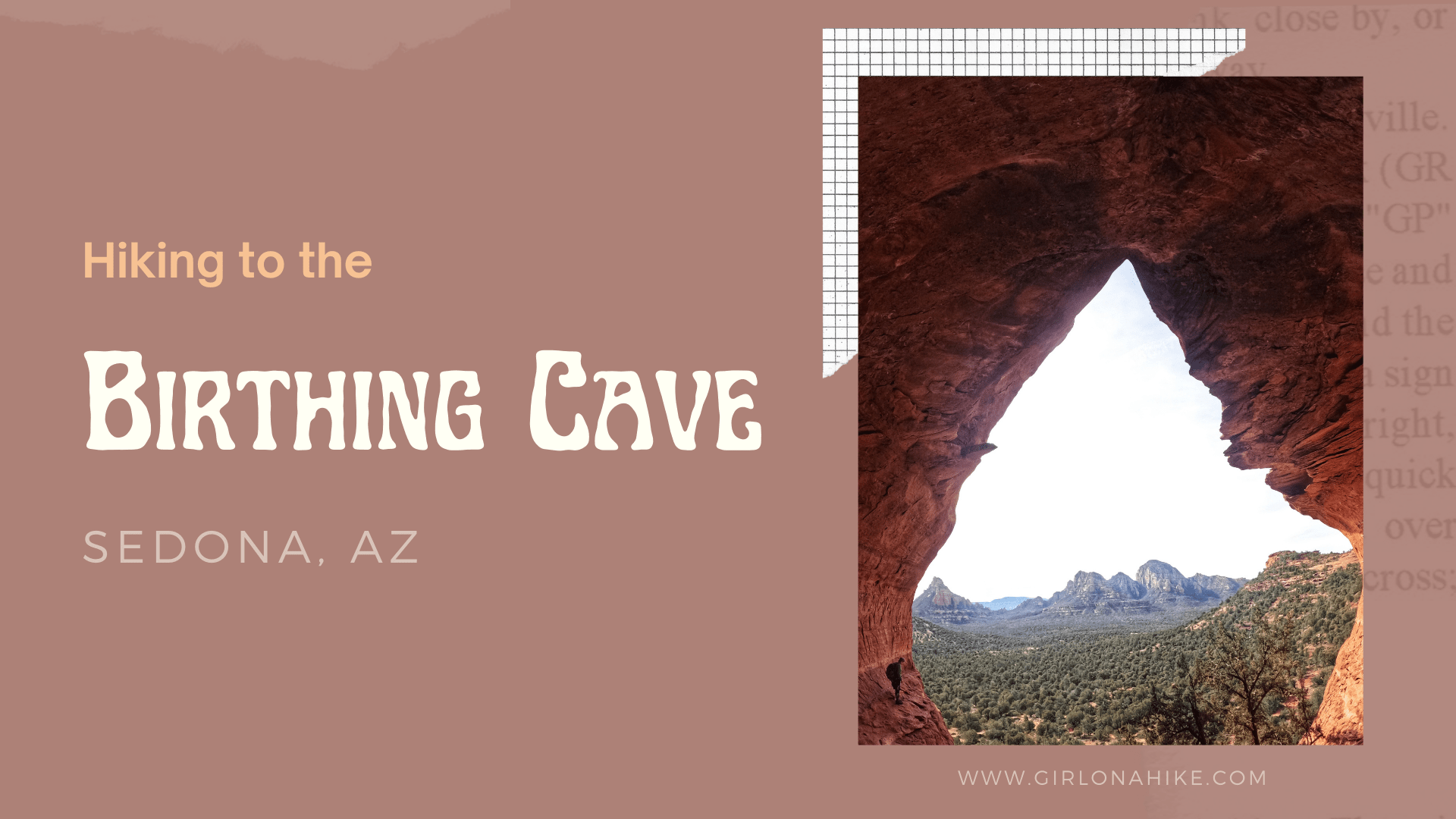 The Birthing Cave in Sedona, AZ is another very popular day hike, and not far from Devil's Bridge.
About
In Sedona, there are many short caves to hike to, with the Birthing Cave being the fastest and easiest to visit. This pleasant hike leads you to a large hollowed-out opening on the side of a cliff. It's very similar to Scout Cave in St.George, Utah. This hike is great for all ages, since it is only 2 miles RT. Dogs are also allowed on-leash, however, I highly recommend to NOT bring them if the temperatures are over 70F due to the sand potentially burning their paws.
Directions
It's easiest to type in "Long Canyon Trailhead" to Google Maps and have it guide you.
Trail Info
Distance: 2 miles RT
Elevation gain: 196 ft
Time: 1 hour
Dog friendly? Yes, on leash
Kid friendly? Yes, all ages
Fees/Permits? None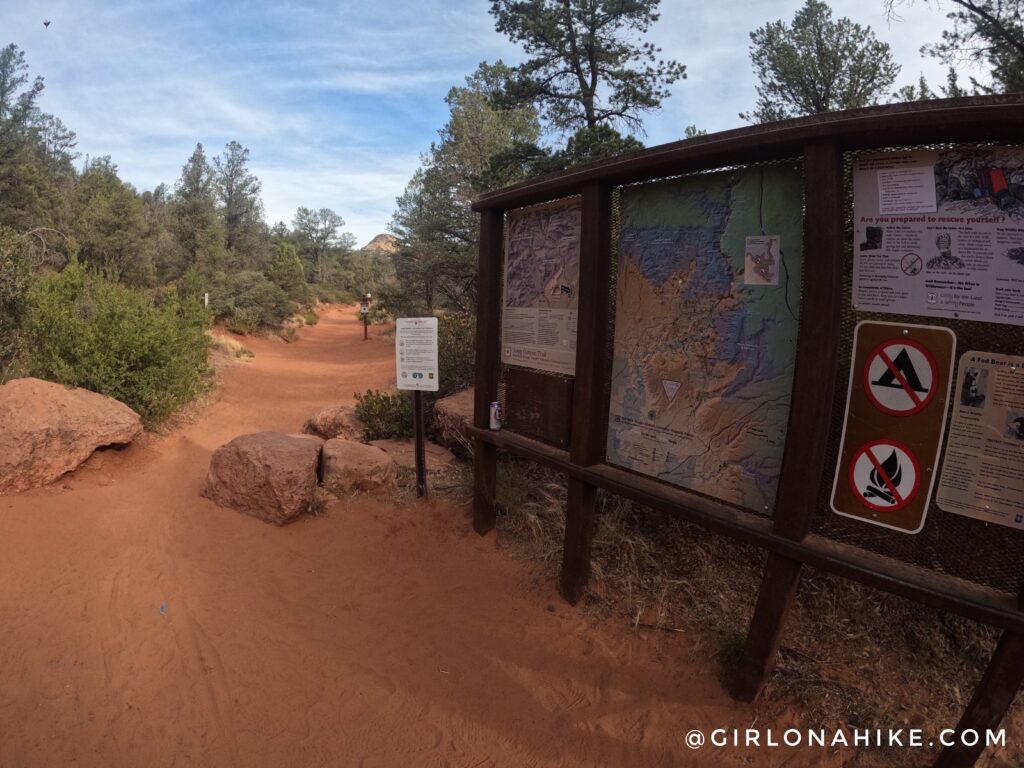 Parking is along the road, and you won't see this sign until you walk about 15 feet up the Long Canyon Trail.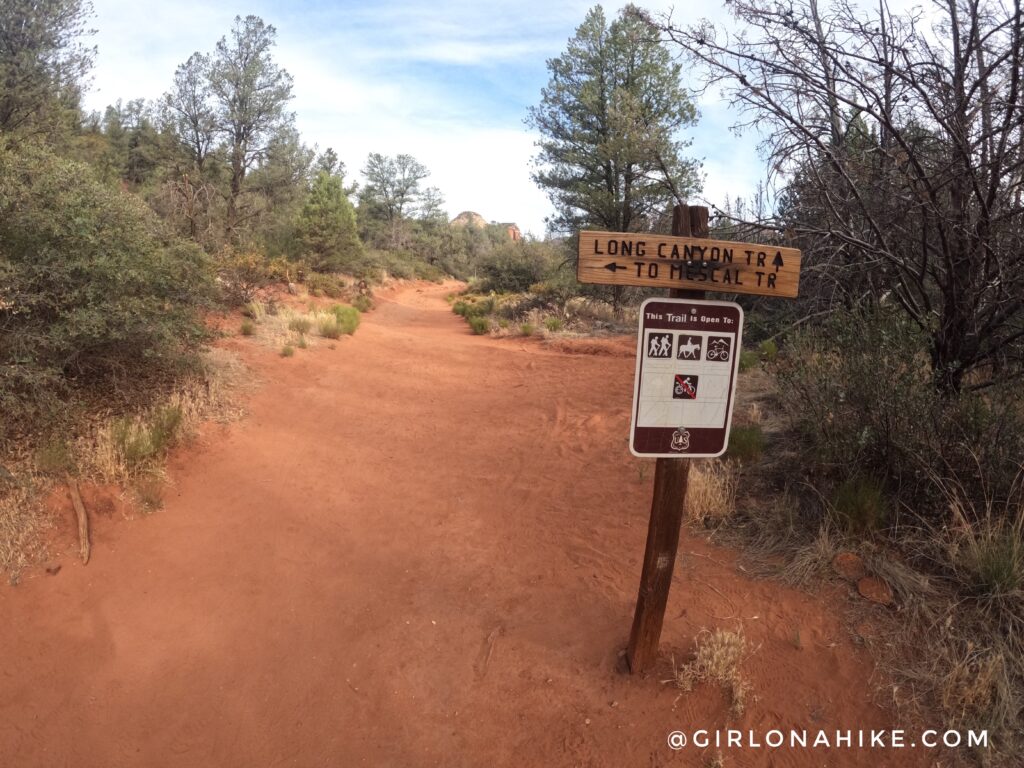 Stay on the Long Canyon Trail, another popular route especially for mountain bikers.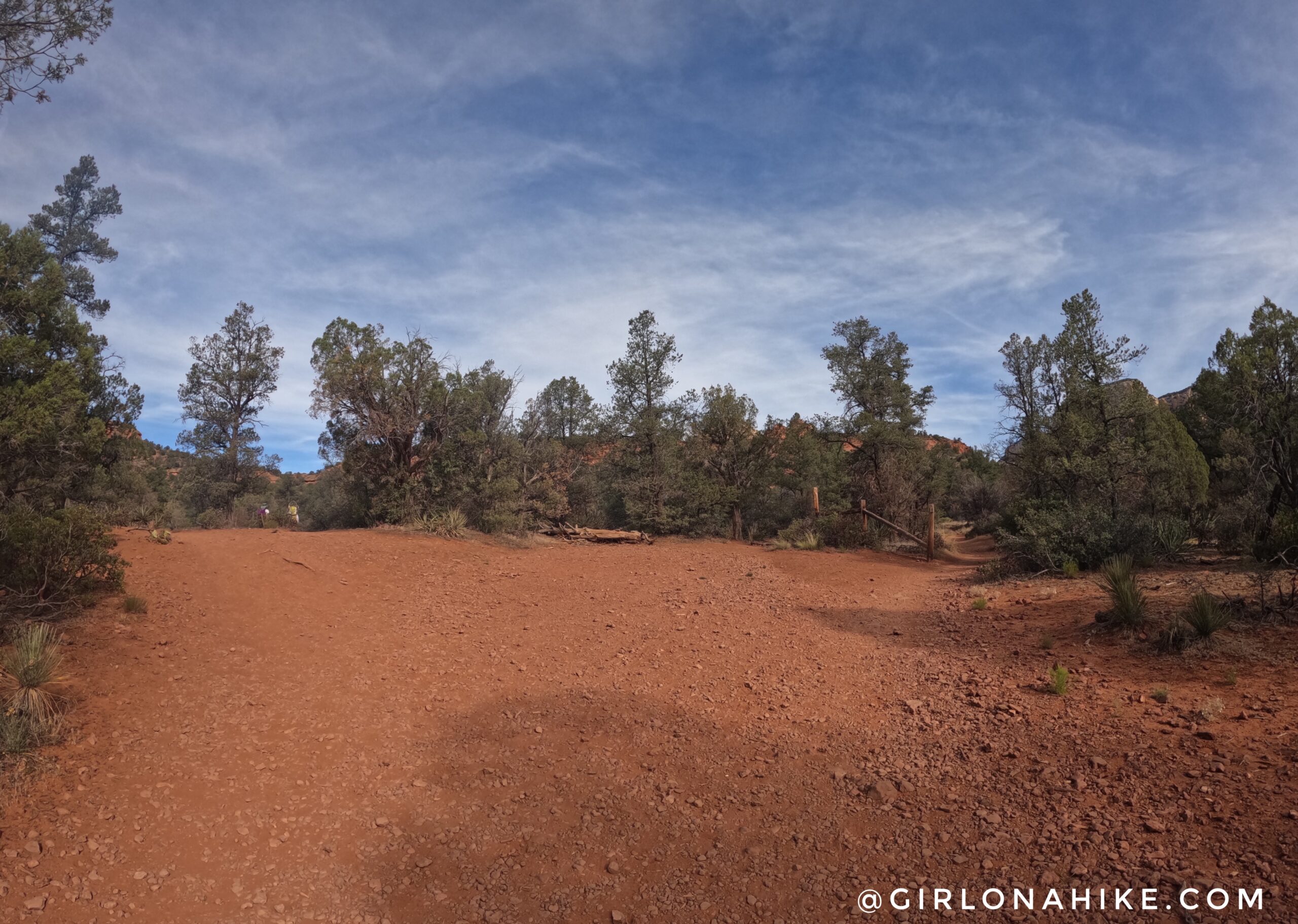 At 0.7 miles, turn left at the wooden fence (there is no sign mentioning Birthing Cave).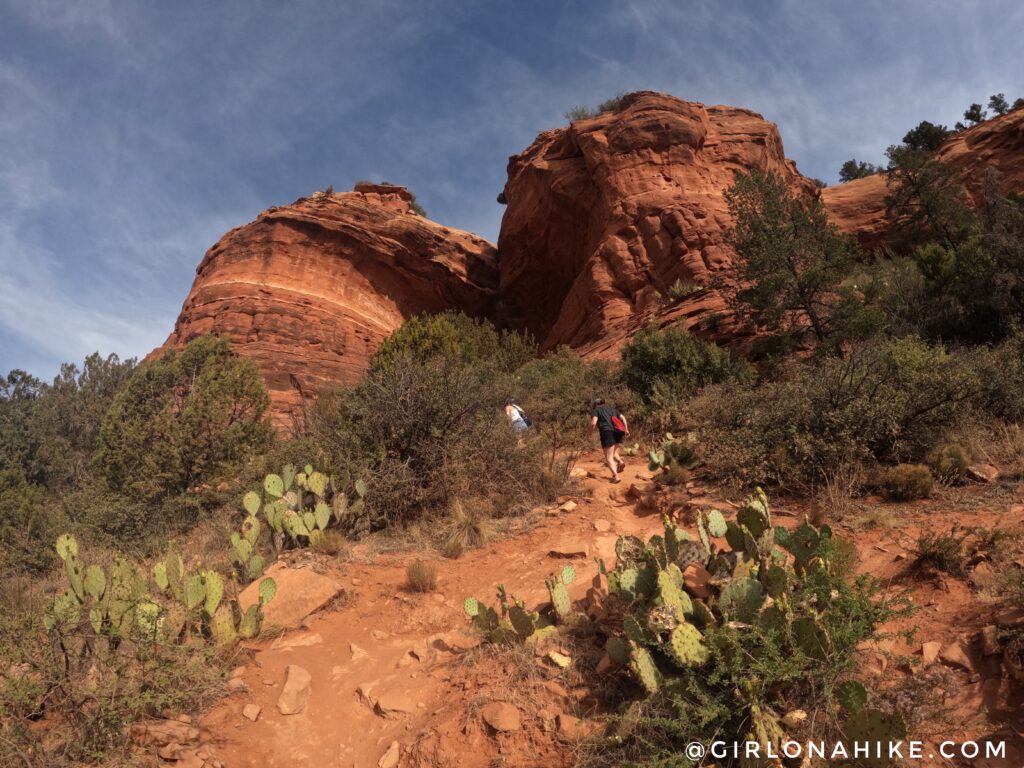 The very last little bit requires a slightly steeper climb up. You really can't tell this is the Birthing Cave from this angle just yet.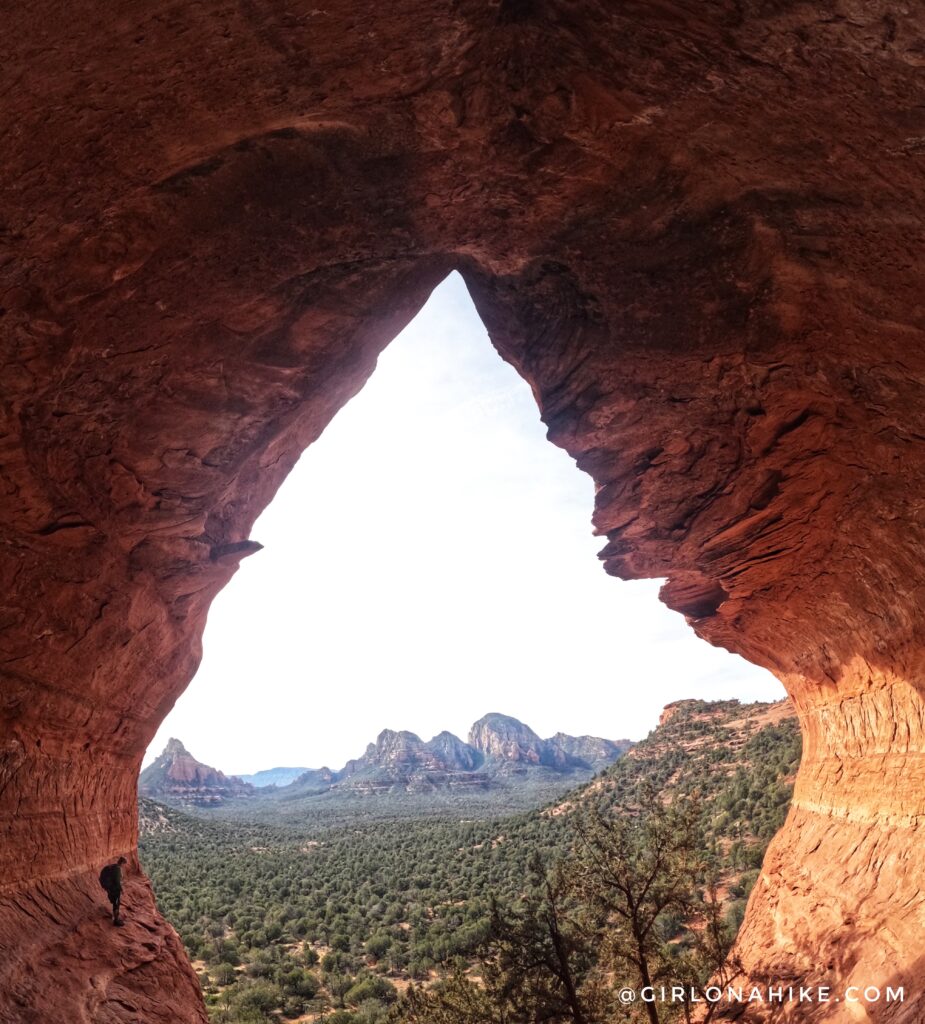 However, once inside you get a great view of the surrounding Red Rock-Secret Mountain Wilderness. To get the best, photo, climb up as high as you can in the center of the cave (this will also crop out people below). Unfortunately, we hiked on an overcast day, so we didn't have the pristine blue skies as our backdrop.
Trail Map
My track via Gaia GPS – the best tracking app! Get your app here for a discount.
Recommended Gear
Nearby Hike
Hike to Devils Bridge, Sedona, AZ


Save me on Pinterest!