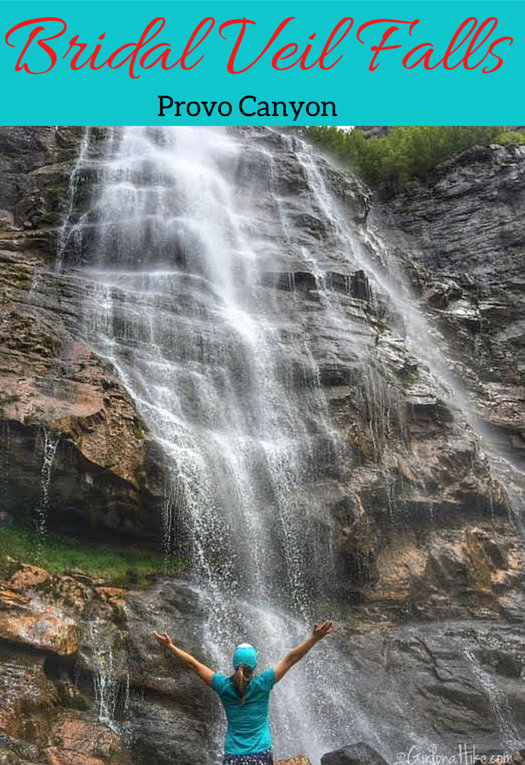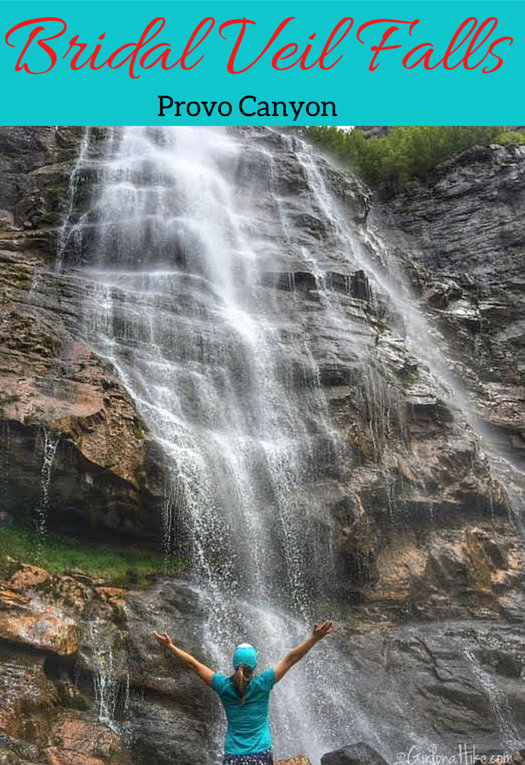 Bridal Veil Falls is located in Provo Canyon – you can't miss if you've ever driven through the canyon. You can clearly see Bridal Veil Falls from HWY 189, but to get a better sense of how big it is, there is a nice, small trail that takes you to the base of the falls. At the top of this 600 ft tiered waterfall, there used to be a restaurant, called the Eagle's Nest Lodge. The restaurant had a fire, and years later, after the cables and been dangling up there, an avalanche finally sealed the fate of it but forever removing all the loose cables. You can still see the loading station at the main parking lot. On weekends this is a very popular waterfall for families to stop and look at, so arrive early if you wish to get photos without other people in your pictures.
Directions
From SLC head south on I-15 and take exit 272 in Orem, UT. Stay on this for 3.7 miles, then veer left for Provo Canyon. Turn right to exit for Bridal Veil Falls. At the stop sign, drive straight, then looking for a parking area on the left side of the road, near the old loading dock. There are restrooms available.
Trail Info
Distance: 0.4 miles RT
Time: 30 minutes – 1 hour
Elevation gain: 100 ft
Dog friendly? Yes, on leash
Kid friendly? Yes
 View from the parking lot.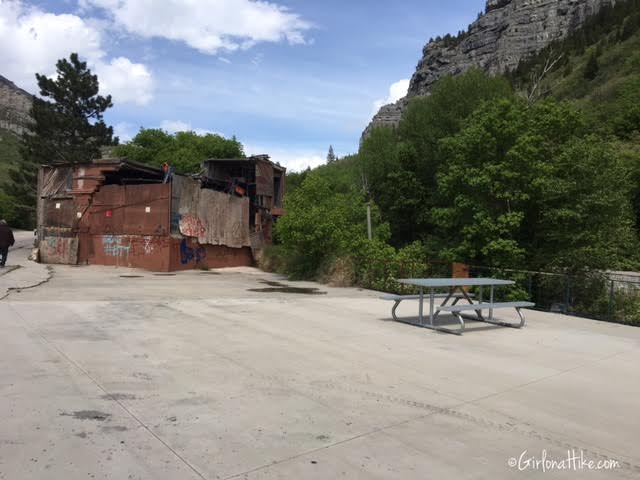 Walking by the old loading dock where the tram would take visitors up to the rim to the Eagle's Nest Lodge.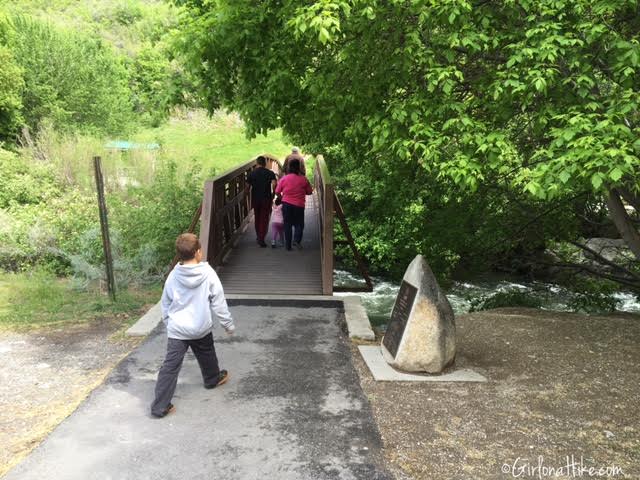 Cross the river.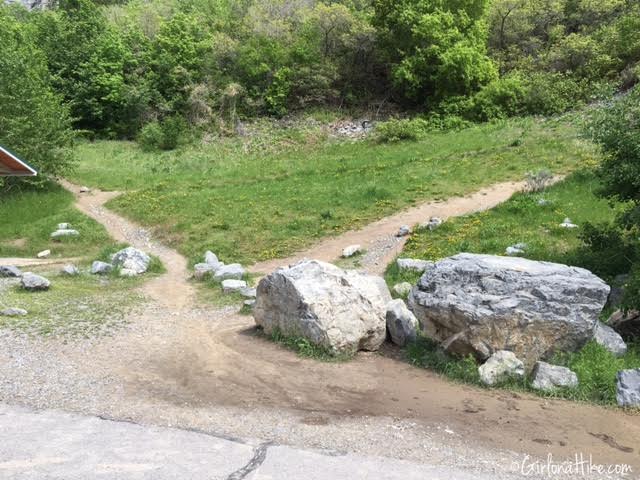 You immediately see these two rocks and trail heading up and to the right. This is the path to the base of the Bridal Veil Falls.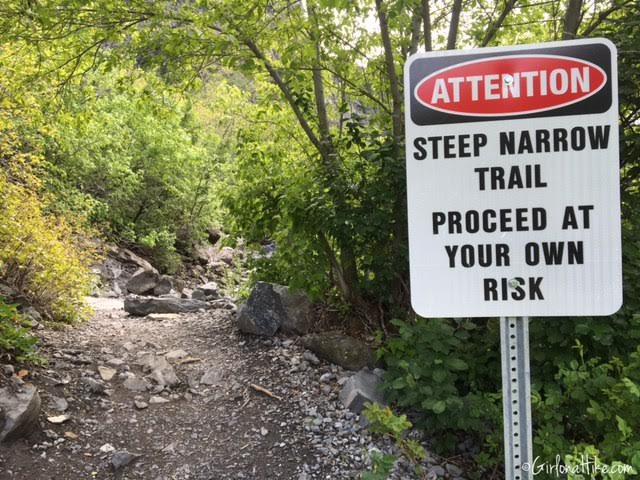 Stay on the trail. It's a little steep, but not bad. All ages can hike up it.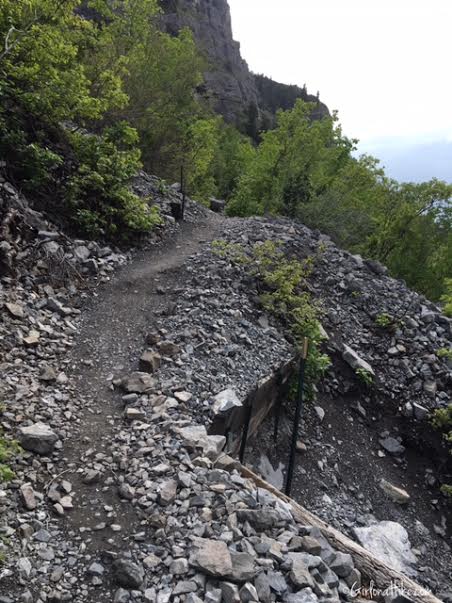 Sometimes there will be sheer drop offs along the trail. Keep an eye on kids here.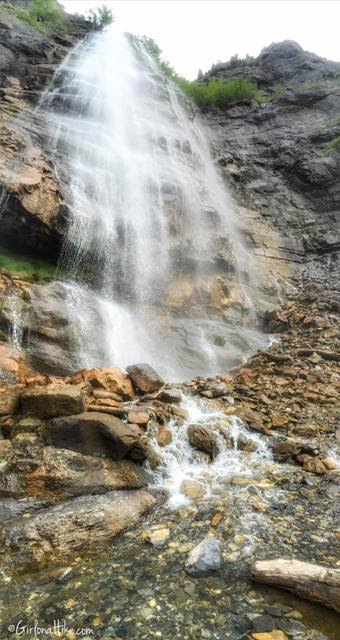 Bridal Veil Falls in all it's glory.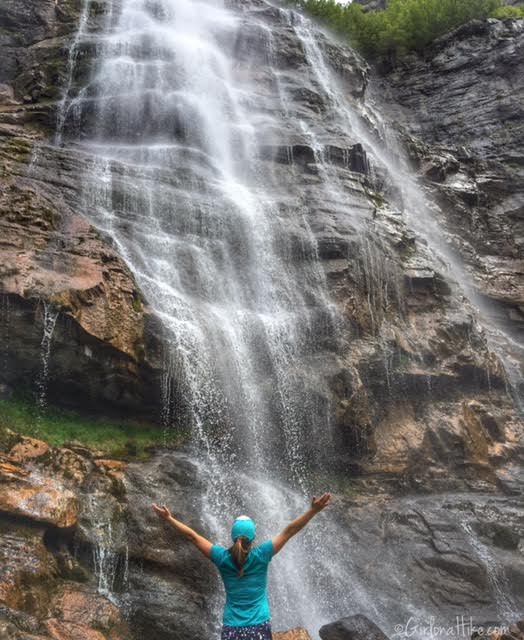 The mist feels great on a hot day! If you want to play in the water be sure to wear sturdy water shoes.
Trail Map